Week 210: Dixie Inn, LA - Touch up work is done, ready to move in.
Feb. 05 - Feb. 11, 2023
Sunday, another day of no rain and it was a nice temperature too. We chilled out all day.
Monday, the progress on the house is going well. The painting should be finished by Wednesday! We picked up Elard's new eye glasses and bought some gas fire logs for the fireplace. Fireplace Specialties over in Shreveport had a nice selection but the fireplace logs won't be installed until March 1st. Winter will be over by then LOL. We enjoyed lunch at the Flying Heart Brewing & Pub. Elard enjoyed a pizza and their Louisiana Amber, and I enjoyed some wings and their 6 Hearts. It was all very good, I've been wanting to try them out for a while now. As we left we say a patrol of pelicans headed south.
Tuesday, a busy day. I had a Walmart delivery made to the new house while I sweep out both garages. Next, I used a magic eraser to clean the built-in shelving units in the living room. I installed some new pull-cords on the ceiling fans, the fan pull has a fan on the end and the light pull has a light bulb! How long has it taken us to come up with this! Next I tackled the grill and its grates. Wow they were a mess. We will need to replace a few of them. Elard did some routine maintenance flush on the tankless hot water heater.  I wouldn't have installed a tankless heater if we were building, but man, the water sure heats up quick!  It only takes the bathroom faucet about 5 seconds to get hot.  When we finished those tasks we spent some time enjoying our new back porch. It was a beautiful day and we got to watch and listen to some "sounds of freedom". Several passes of very large aircraft from Barksdale came over our backyard. I see the need for several bluebird houses and a patio extension. Willie and David even stopped by for a minute to chat. The wood for my quilt studio floor got delivered. We scheduled several other inspections and work items, things are coming right along.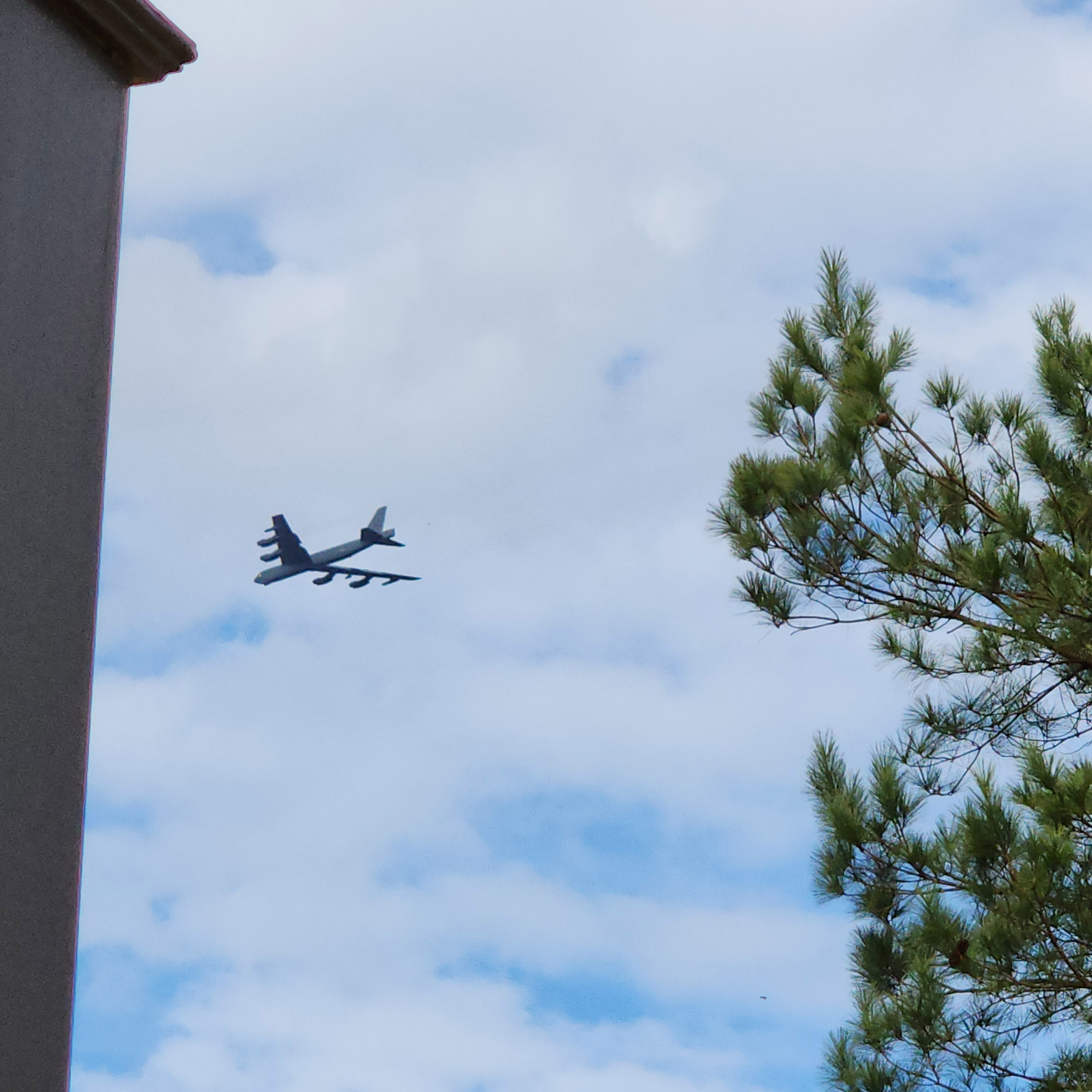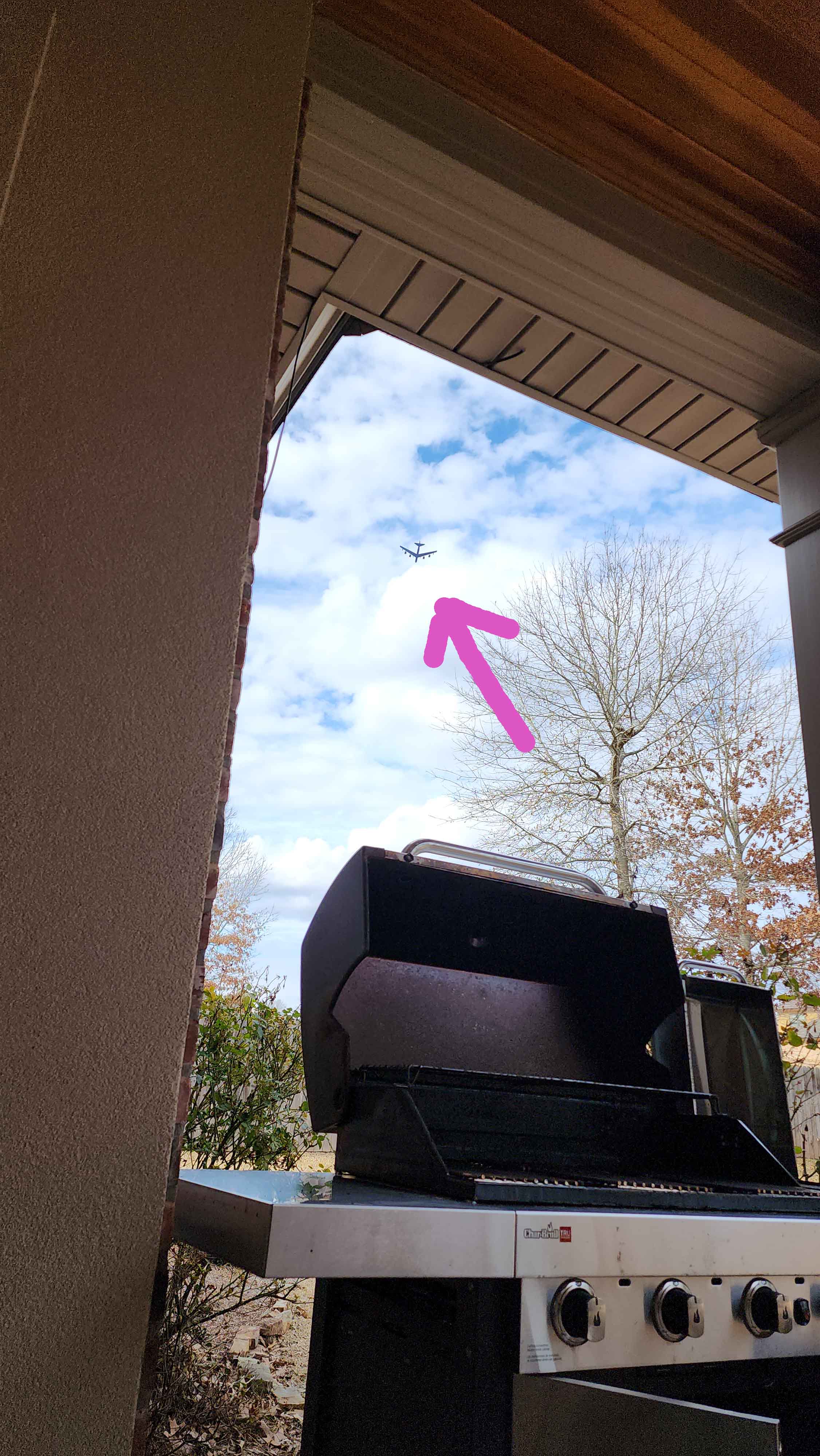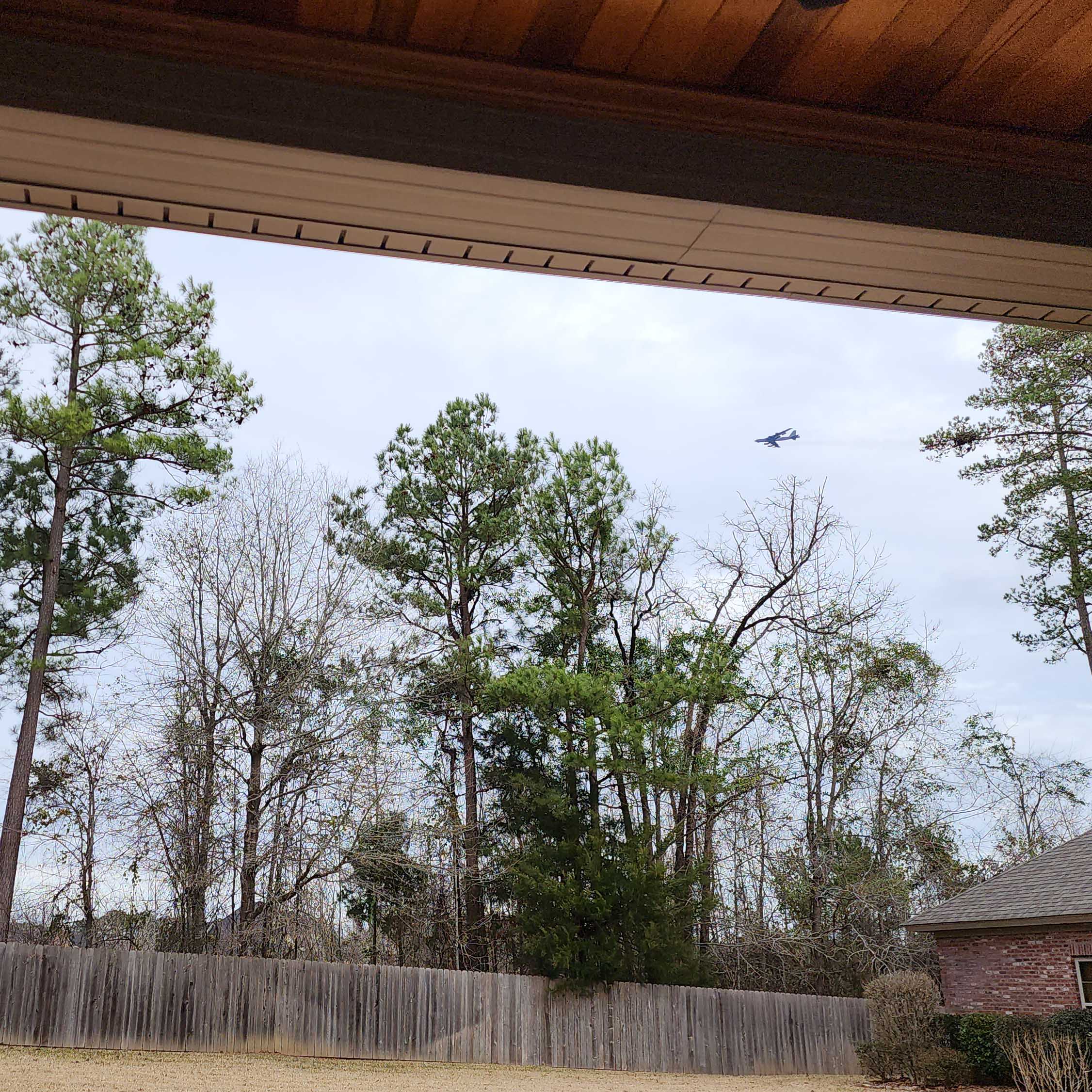 Wednesday, the painters are almost done. They cleaned up all the drop clothes and touched up all the baseboards and other small areas. I finally made it to the dentist for a regular cleaning, oh what fun! I enjoyed some outside time on the porch and waited for some packages to be delivered. We had the water softener checked today too, there is a small leak.
Thursday, the new floor for the quilt studio is in! We were not able to find an exact flooring match for the existing wood floors but it is pretty close. Its a little darker and the planks are a little wider but it looks good. Kelly's Custom Floors. Once we get all our stuff out of storage I will be able to finalize my furniture list needed for the studio. I'm gonna go with IKEA,  that will be fun. The security system has been serviced and upgraded and ready for our use.
Friday, the painters came by to touch up the baseboards in the Quilt studio and that completes all the painting. I am so happy with the work they've done. Aim To Please Painting 318-458-0079. We also got a quote for epoxy like floor covering for the garage and the shop. We want to wait until we get our tornado shelter installed, but Ark-La-Tex Garage gave us a reasonable quote.
Saturday, Willie gave me a Bluebird house earlier this week and we got it put up today.  In 20 minutes it already had several birds checking it out.  Now that all the work is done inside we gave tours to all the family.   Travis took apart the playset in the back yard to take home with him. Their 2 year old is very happy about that. I wish I'd gotten a picture of his little face as he zoomed done the slide.

Make Life an Adventure!