Erie, PA and Cleveland OH
Sep. 08, 2019 - Sep. 14, 2019
Sunday was spent getting the blog post online and finishing laundry. We also did a walk around the KOA and this is a nice park.  They have 3 giant Tee Pees you could rent as well as bunch of camping cabins.  They have a fish pond too but I don't know if it is catch and release only or not.  It is a very clear pond and you could see what I thought was a very large number of snails.  I've never seen that before so I don't know if that is normal.  escargot for dinner? They also have two goats, Lickys and Carly they are very vocal around feeding time.
Monday, we explored Erie a bit.  We drove out on the Presque Isle peninsula.  The entire peninsula is a state park and they have miles and miles of bike trails.  There were dozens of folks out on their bikes.  There were several fishermen out as well.  The peninsula makes a natural harbor between Lake Erie and the Town of Erie.  And this was a MAJOR commercial freshwater fishing port back in the day.  We visited two light houses out there, both of which were closed for climbing.  This natural harbor was perfect for building a naval force during the war of 1812.  Under the command of Commodore Oliver Hazard Perry, they defeated the British.  Hazard? What an awesome name!  The leaves are starting to change too, it was really pretty out there.  Not to rub it in for our southern friends, but, the last three mornings I've actually had to wear my slippers, 50s at night, highs of 70s.
We also tried to visit the Erie Bicentennial Tower which was built to honor the city's bicentennial in 1996, but it was closed.  We had lunch at a little restaurant at the end of the pier called Smugglers Wharf. It was good, we both had fish sandwiches and a local beer. 
Next we drove to the first light house on the great lakes, Erie Land Lighthouse.  It was built in 1867 and decommissioned in 1899 and then restored in 2004. And finally we visited a local quilt shop, Mill Creek Sewing & Fabric.  Great little shop with classes and a great fabric selection.  I enjoyed chatting with the staff there and got fabric for the travel quilt.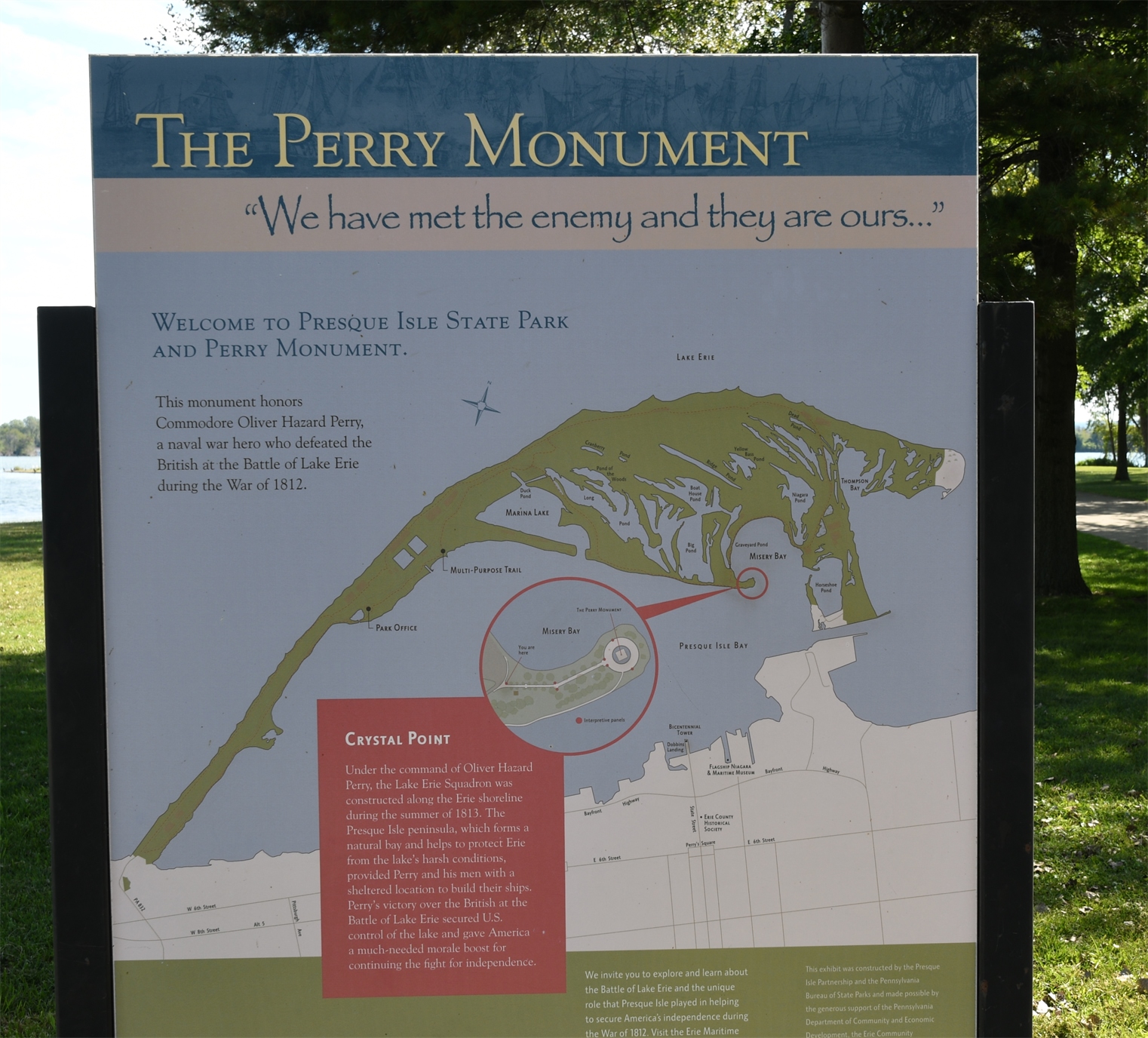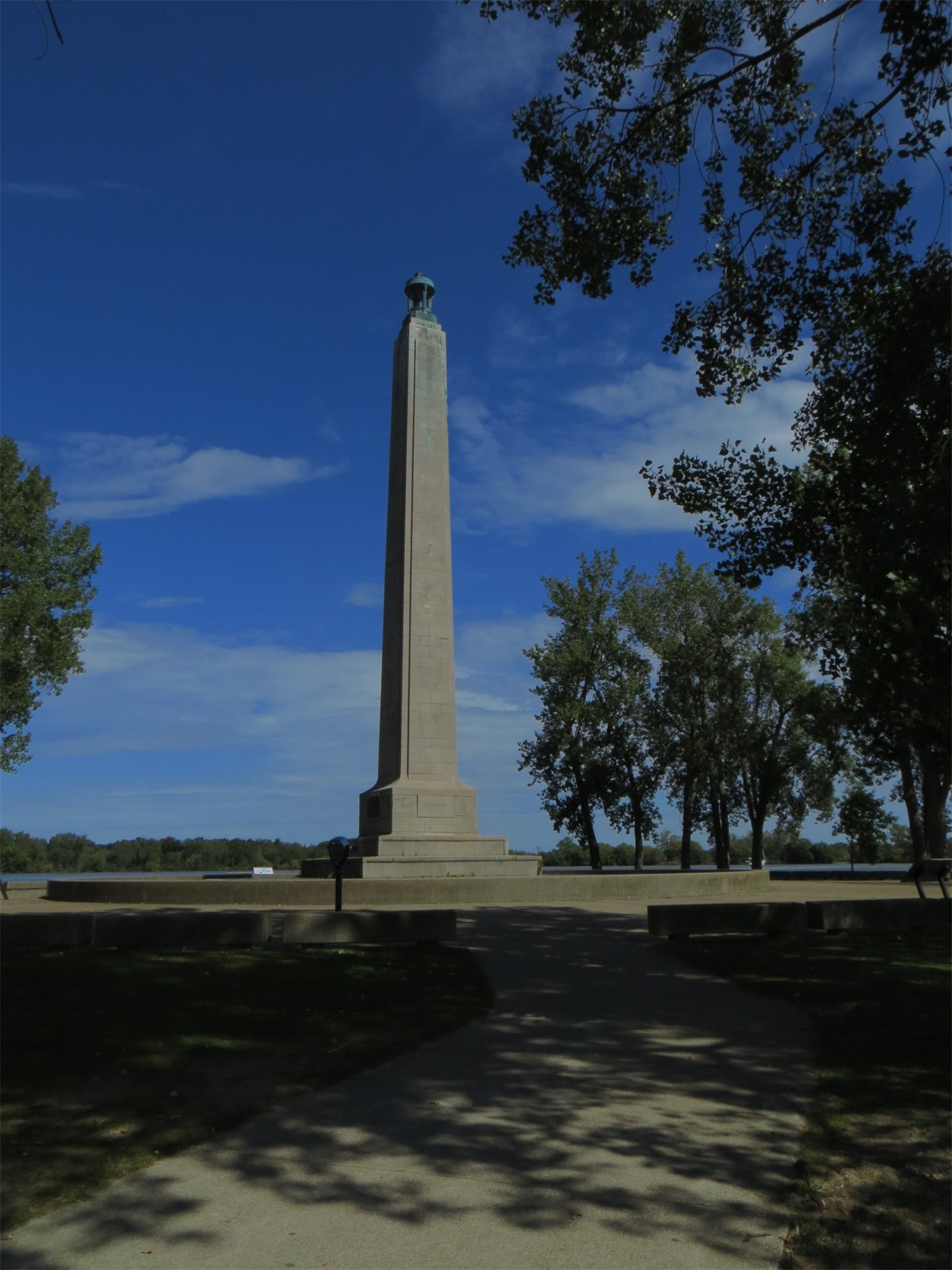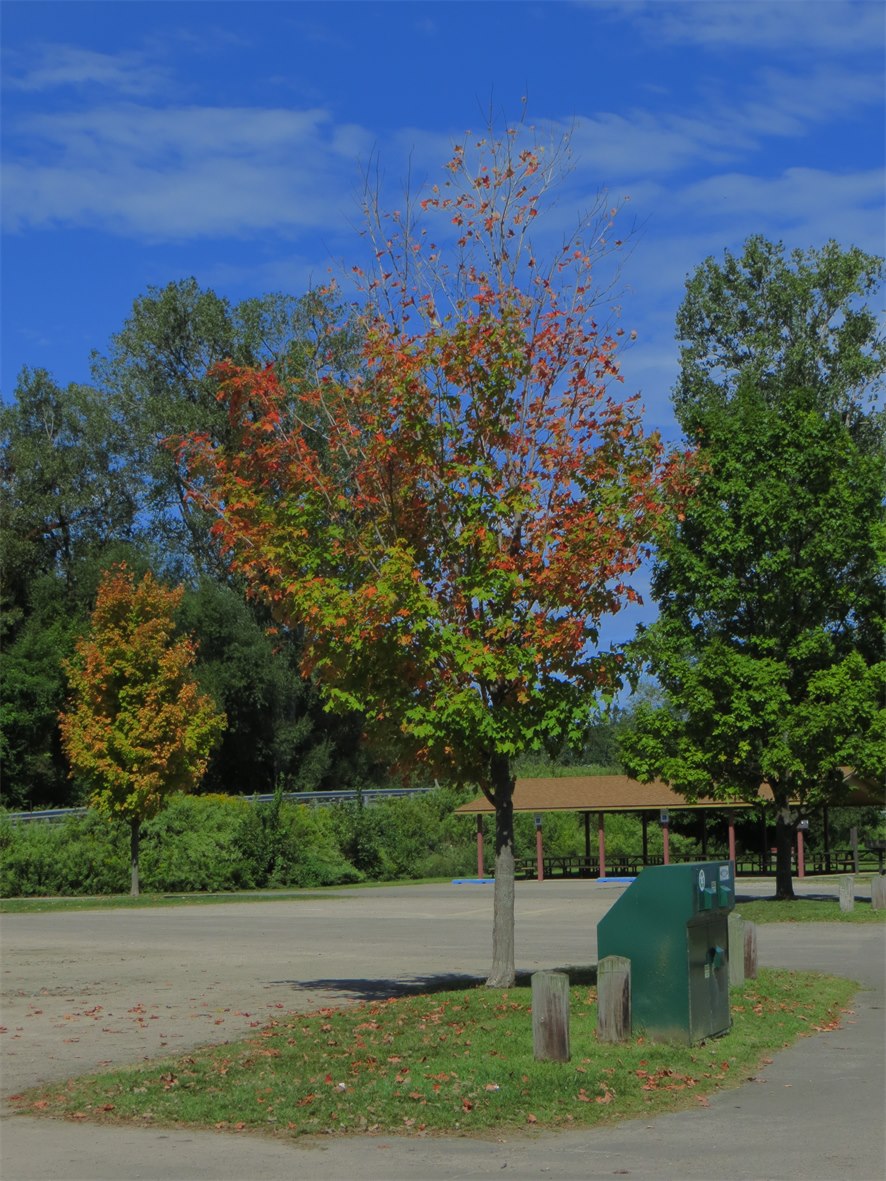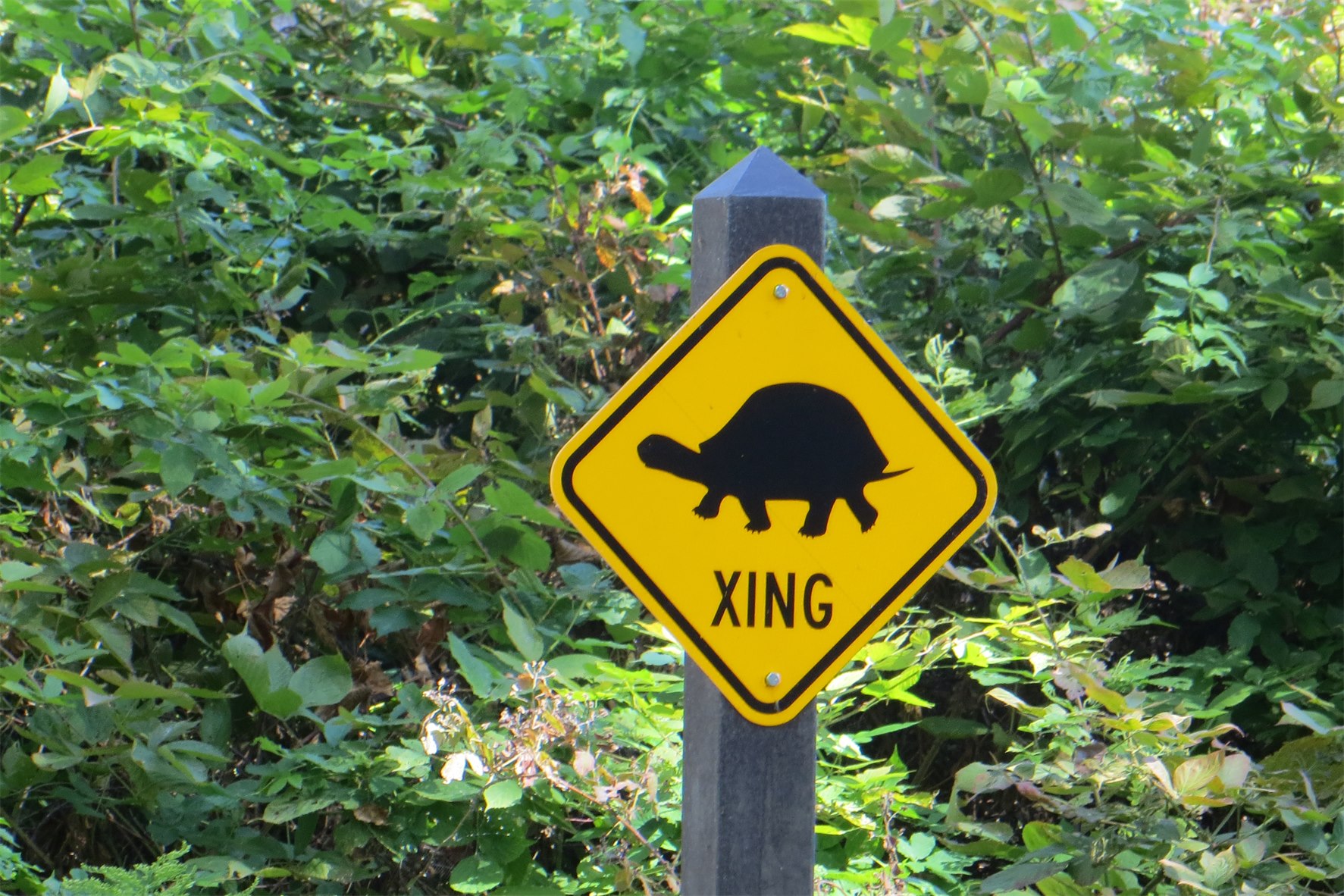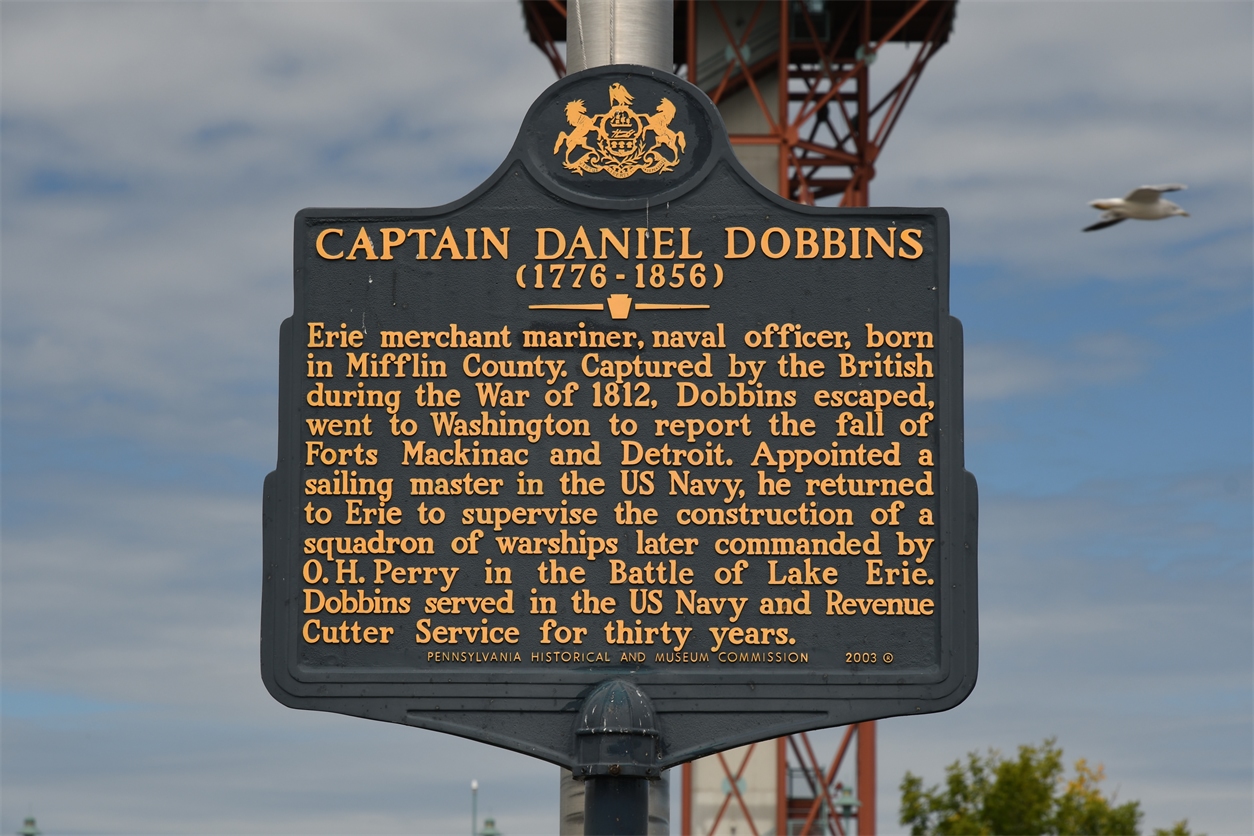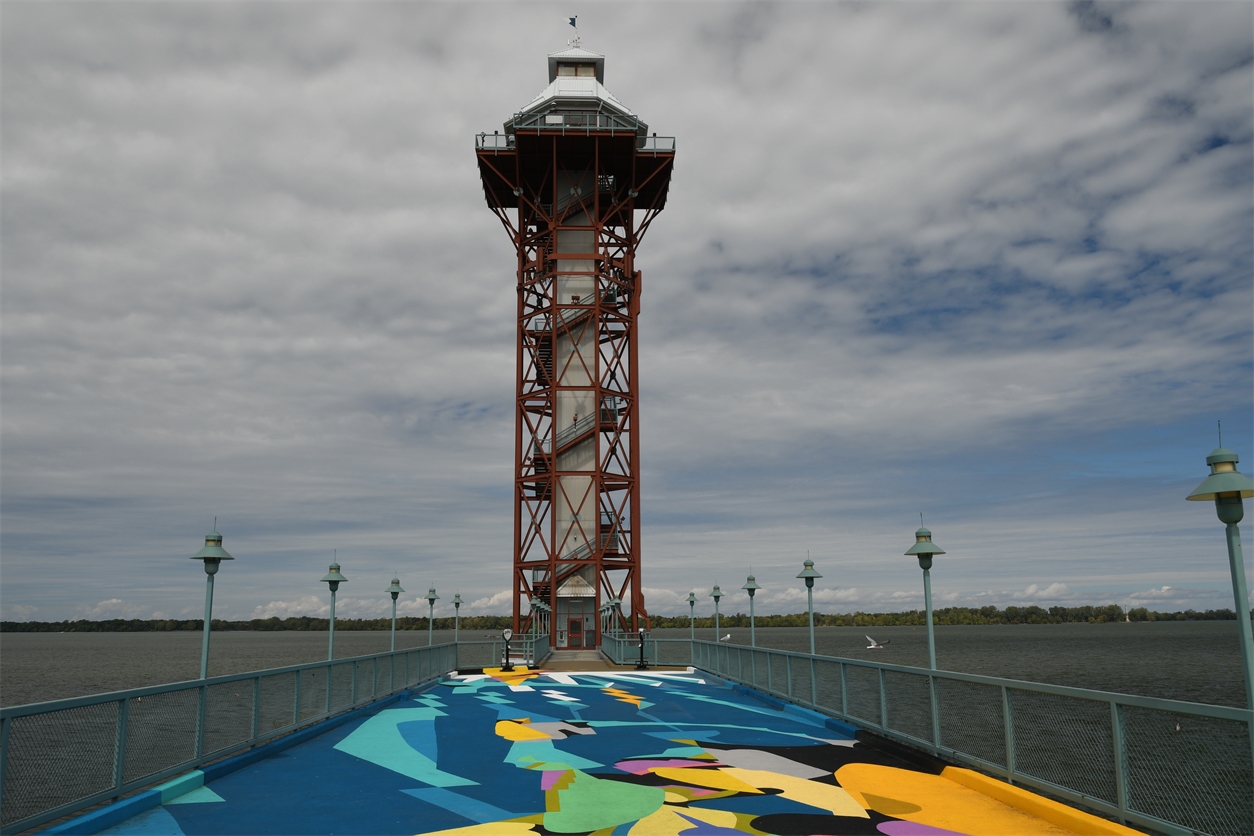 Tuesday was a great day.  We headed into town to have brunch at Dominick's Diner.  I had it marked on Google Maps as a "want to go" place.  I don't remember WHY I had marked it but the food was excellent.  Elard had pancakes, eggs and bacon and I had biscuits and sausage gravy. I don't know how you make gravy that doesn't taste greasy but they did it, it was so good.  We found a car wash to clean up the Jeep and then stopped by a liquor store to restock.  The biscuits and gravy started to kick in while trying to pick out our resupply options.  I could not stop yawning.  I powered thru though and when we got back to the RV I got some sewing done.
I first tried out one of the free motion quilting templates I bought from Sparrow Quilt Company. Nope! There just is not enough room to do free motion with the Featherweight.  Hand quilting it will be for the Texas quilt.  I did get the pieces for another Sew Together bag cut out. I also got the backing for the Texas quilt pieced and now I am ready to sandwich it and get started on that hand quilting. I do really, really, miss having a sewing room.  It is a pain having to clean before I get started on a project AND after the project having to put everything away.  Boo Hoo right?! 
Wednesday we went to see "Angel Has Fallen", we love a good shoot em up.  We had lunch at a cool little place called "Quaker Steak & Lube".  They've set it up to look like a old fashioned service station, the door handles are gas pump handles. They also had a 57 T-Bird and Corvette suspended from the ceiling.  I had the ghost pepper dusted wings and Elard had the Kentucky bacon burger.  Soo good.  The wing spice was just right, I was concerned it might be too hot being ghost pepper but we are in the north so I took the chance their hot would not be our hot. 
Needing a cash infusion we stopped at a local ATM and it ATE the card!  We had to go inside to get them to retrieve it for us.  Kind of scary, but it was no big deal, they filled out a form and asked for a drivers license and gave us the card back. It looked like this happens quite a bit from the number of forms in their book.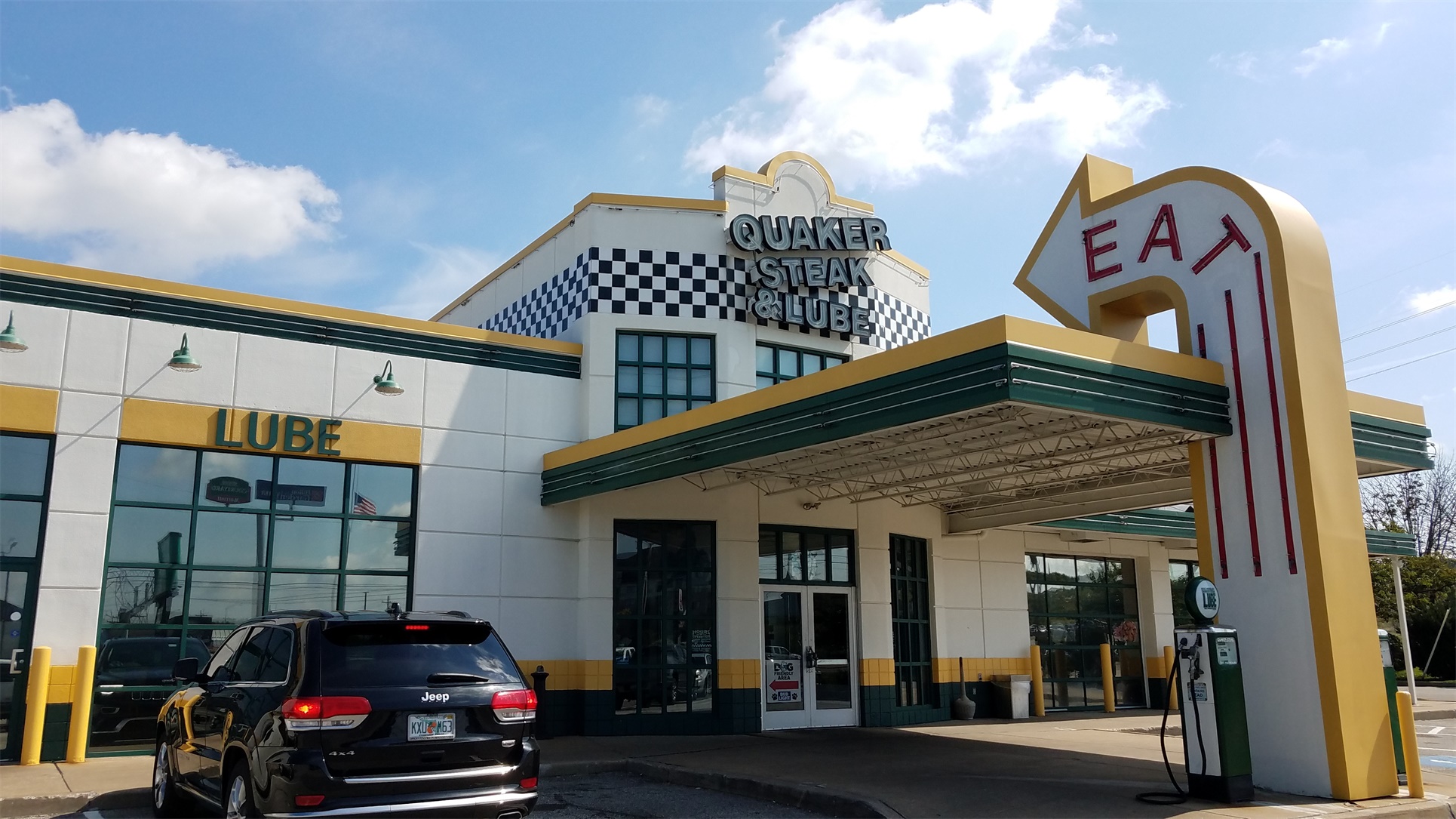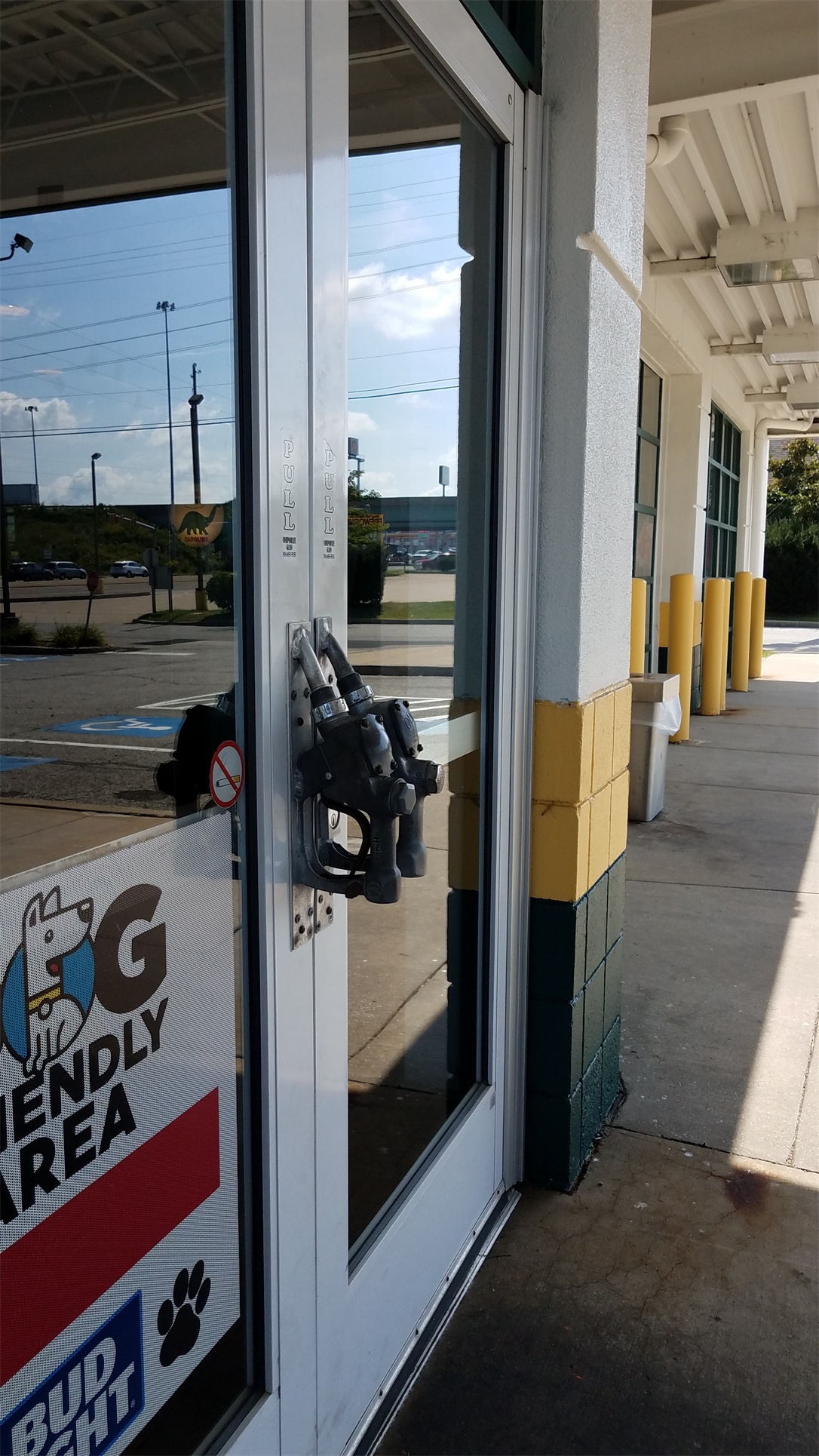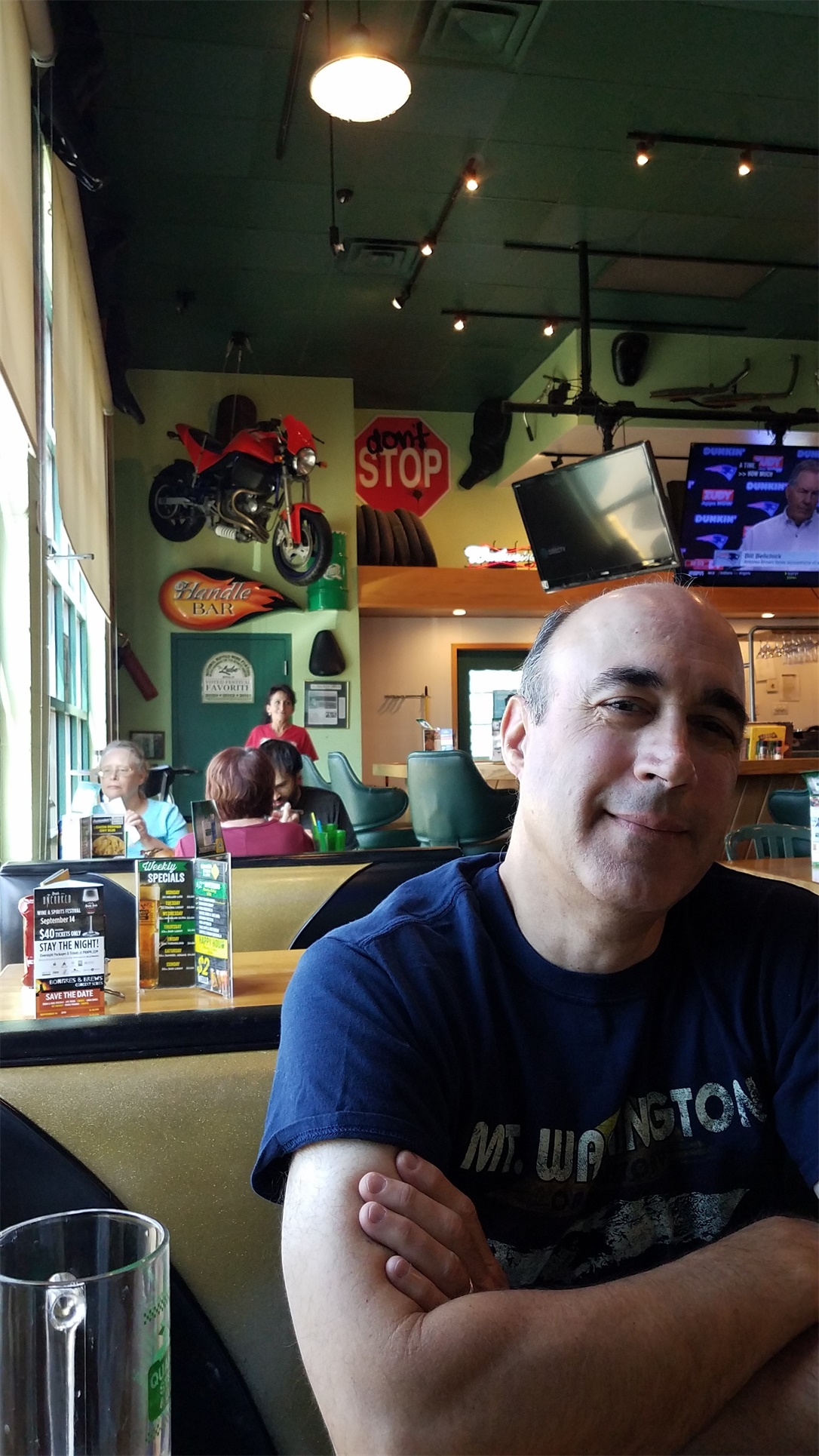 Thursday we moved to Cleveland, Ohio.  Another KOA and rainy transition.  Once we got to the new park the sun popped out and we were able to take the obligatory walk around the part to see what they have to offer.  The general store on site has home made fudge and several flavors of ice cream.  We each got a cone and enjoyed the walk.  We hear that they have a pig as the camp mascot and it just had babies.  We didn't see them though. This is one of the largest parks we've stayed at with lots of mature trees...meaning no satellite signal.  But we have the Roku and the park has some cable channels.  Back at the RV we planned what to do for the next few days in the area. The Rock and Roll Hall of Fame is definitely on the list.  The Goodyear Blimp hanger is close by but they don't do individual tours and we don't have any school classes we could join in with so I guess we won't be able to visit them.
Friday we headed over to the Cuyahoga Valley National Park to take a short hike.  We took the Ohio-Erie Canal Towpath Trail. We found some Buckeyes, saw some ducks and a couple of Blue Herons. They also have a scenic train that goes thru the park and we saw it pass thru.  Next we visited the Brandy  Wine Falls, where there was once a grist mill and an electric company.  
We found a fantastic BBQ joint called Oak and Embers Tavern.  They had a great bourbon selection and a strange but wonderful take on grits and baked beans.  They even had a couple of unicorn bourbons, William Larue Weller and Weller CYPB.  The ribs were great, and so was the cornbread.
We visited one more waterfall that was in downtown Chagrin Falls.  It was pretty and right in the middle of town.  Back at the RV I used the General Store's breakfast tables to baste my Texas quilt. That worked great, the tables were the high top tables so I didn't have to bend over to get the pins in place.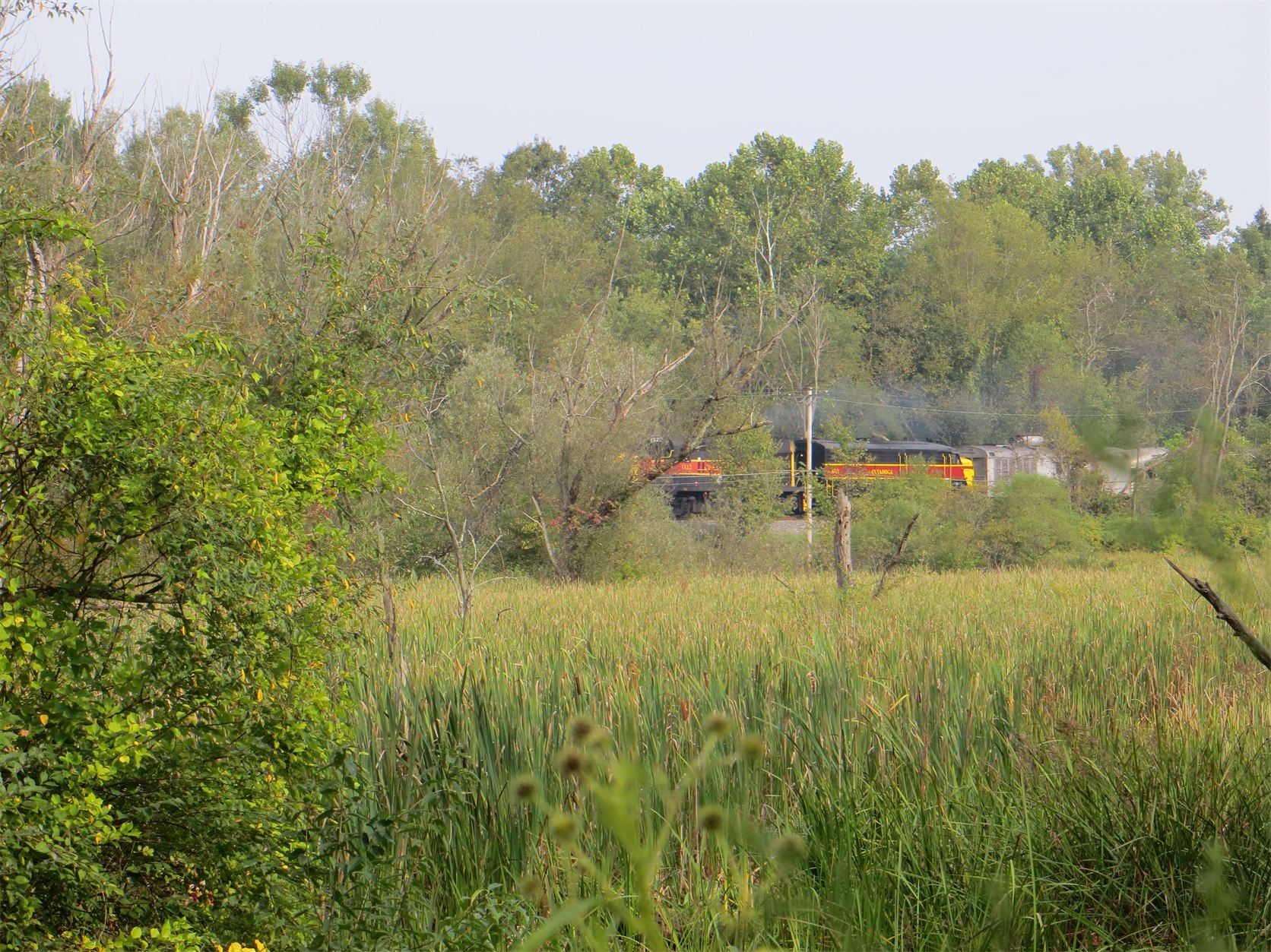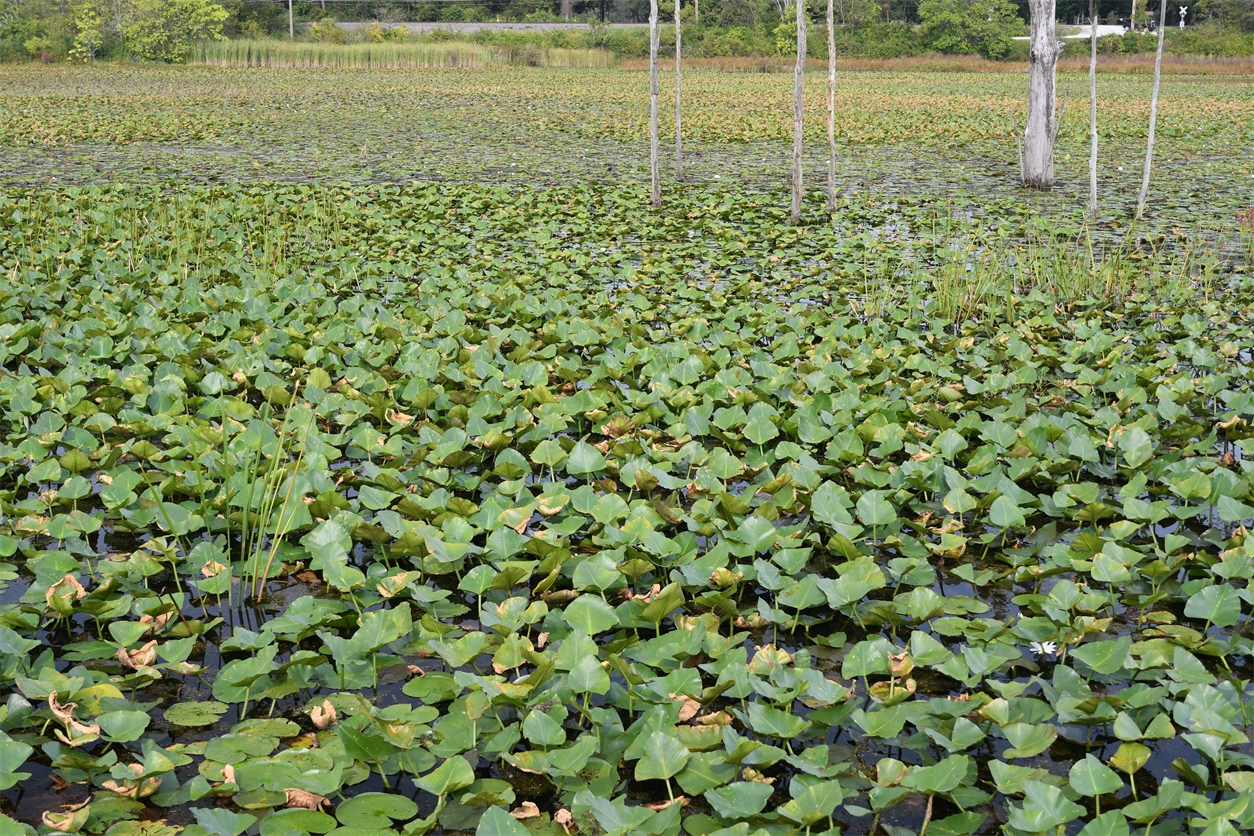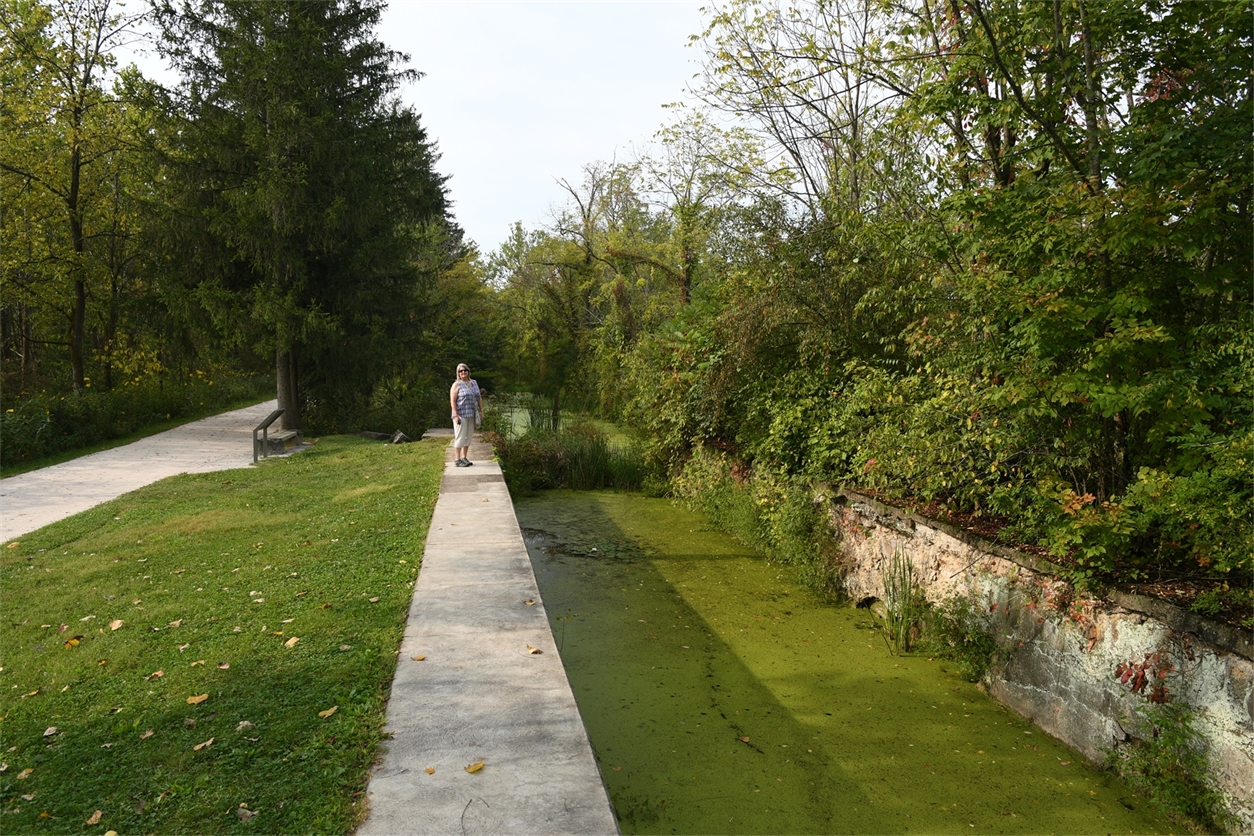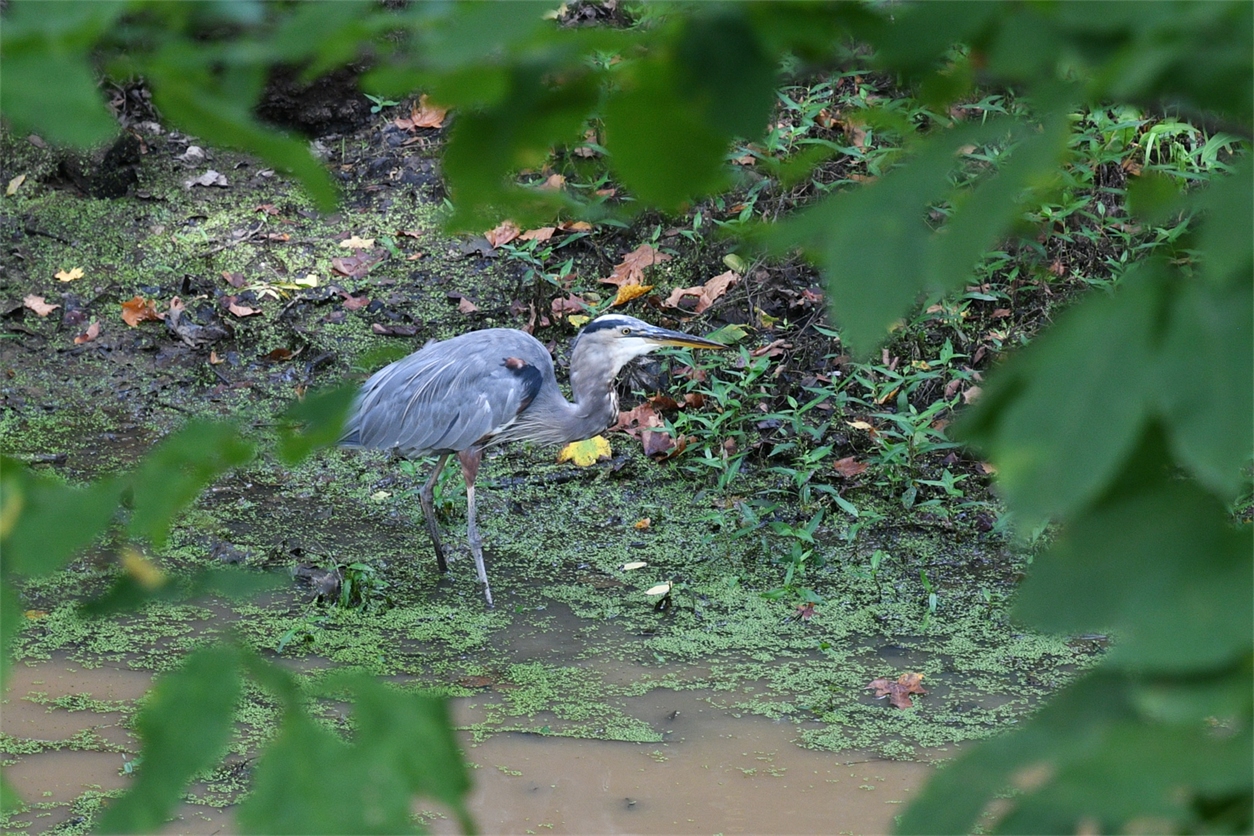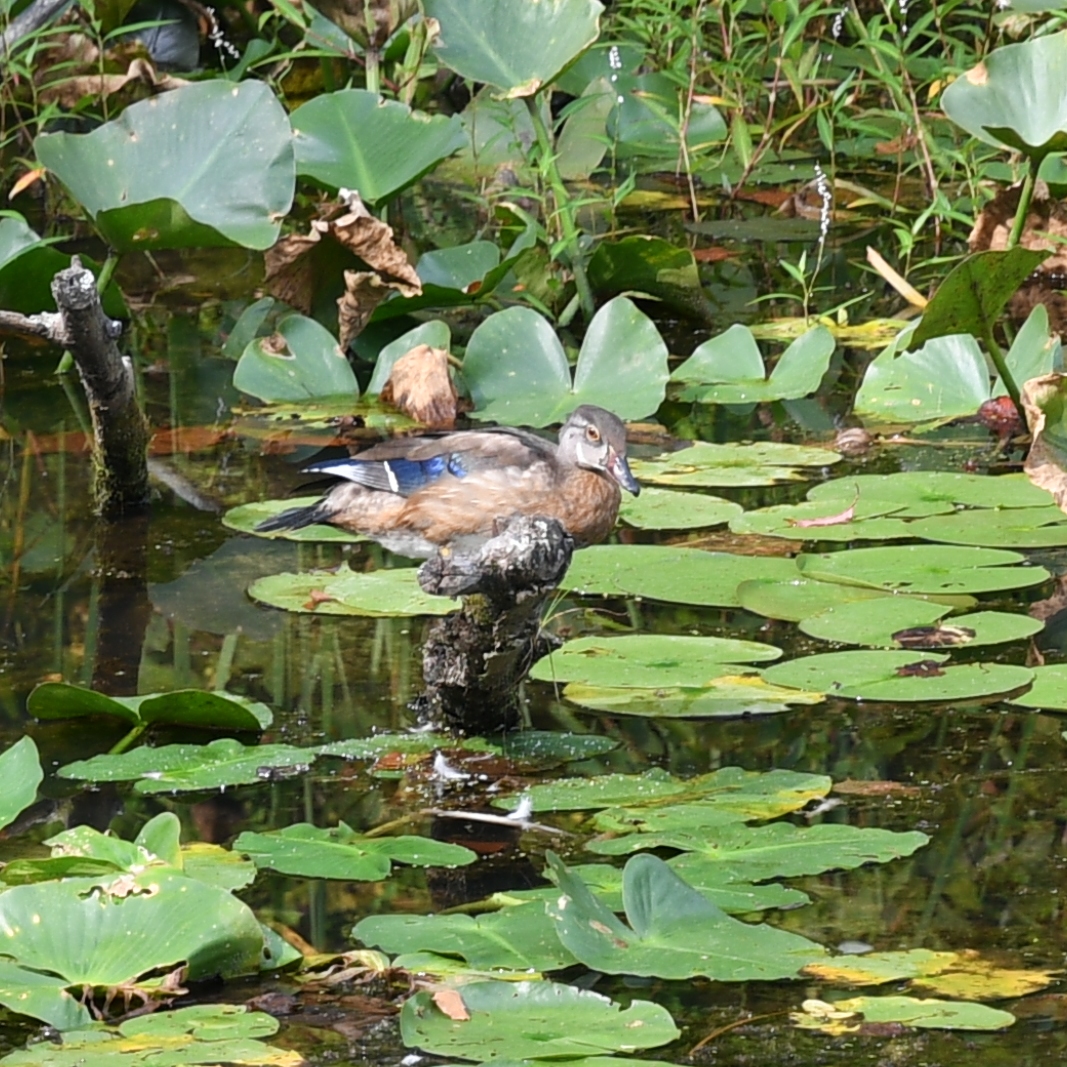 Saturday we visited the Rock N Roll Hall of Fame.  Very cool, they have "The Garage" where you can play an instrument and they have "studio" musicians to play with you. We missed going inside Johnny Cash's tour bus, dang it, we managed to take a few photos thru the front window.  
We had dinner at Nuevo Modern Mexican....it was okay. Very little spice, but okay flavor. Good margarita's.  The restaurant was on the pier next to the RR Hall of Fame. There was a boat show going on and in the park there next to the boats, restaurant, and RR Hall of Fame, was one of the script Cleveland signs. It was a great place to watch the sunset.  It was definitely worth the wait. The last time Elard was here he came home with the flu! He looks much happier this time.
When we got back to the RV park they were in full Halloween mode.  Everyone was in costume, many of the sites have Halloween decorations. At 8 pm there was a "haunted walk" scheduled...we could hear a chainsaw (hopefully with no chain) and some delighted squeals and laughter, too funny. 

Make Life an Adventure!