Fargo, North Dakota
Jun 14 - Jun 20, 2020
Sunday, moving days are always busy, breaking camp, moving, getting gas, setting up camp. Our move was only 4 hours but with 30 mph winds. I have a quilting buddy in Louisiana named Marie Garner, who is from Wyoming.  I asked her how in the world she landed in Farmerville Louisiana from Wyoming. I am paraphrasing her answer but basically she said, " I packed my car and drove until the wind stopped." I kind of understand that explanation now.  The wind was 30 mph with gusts of 50 mph the whole way up to Fargo North Dakota. It is expected to continue for the next few days.  The motorhome is rockin! When we stopped to top off the fuel in the motorhome we noticed a funky little joint called  Space Aliens. Too fun. I felt bad for Elard having to set up the outside stuff in this wind. He for sure got a face full of dust.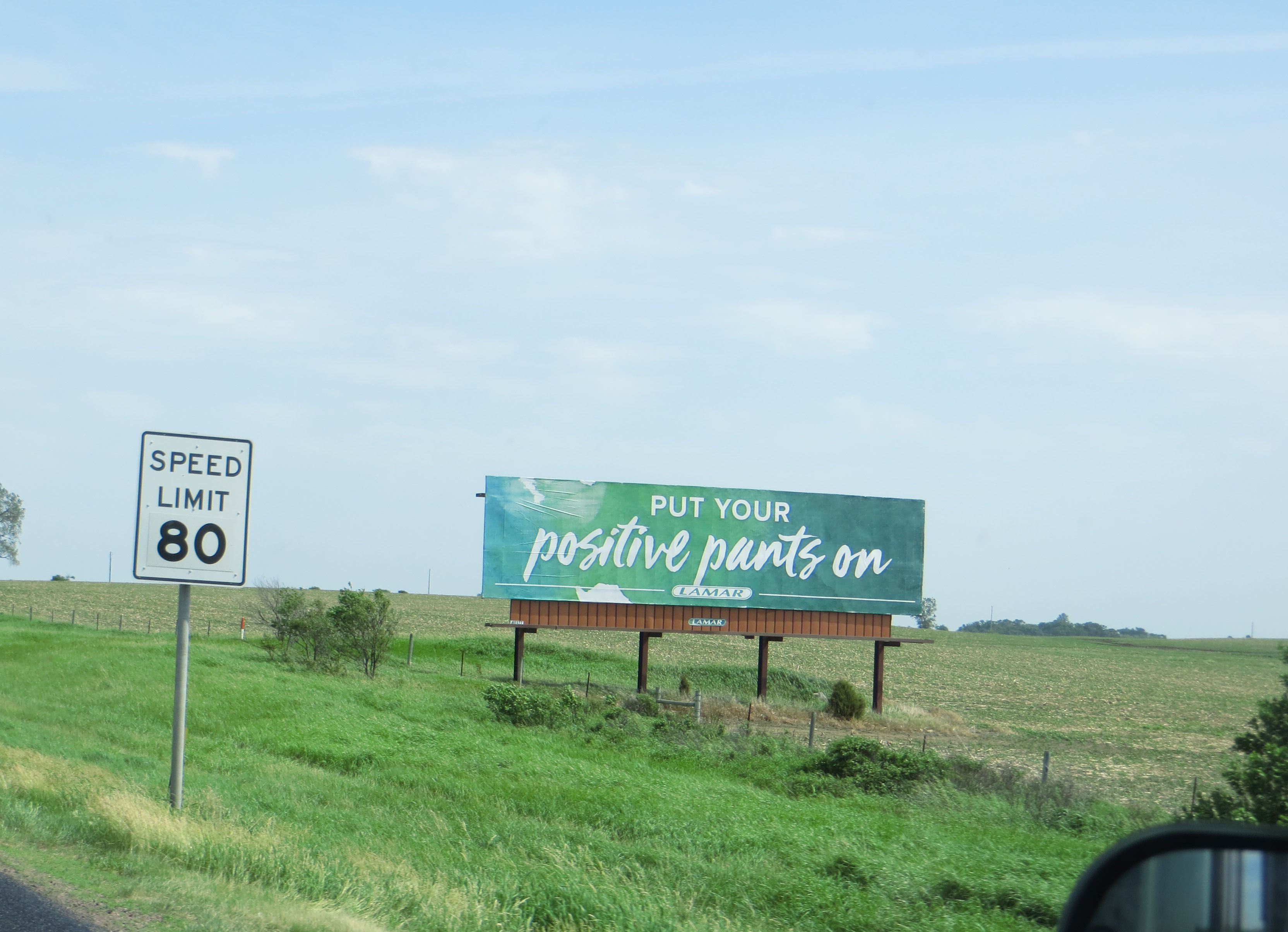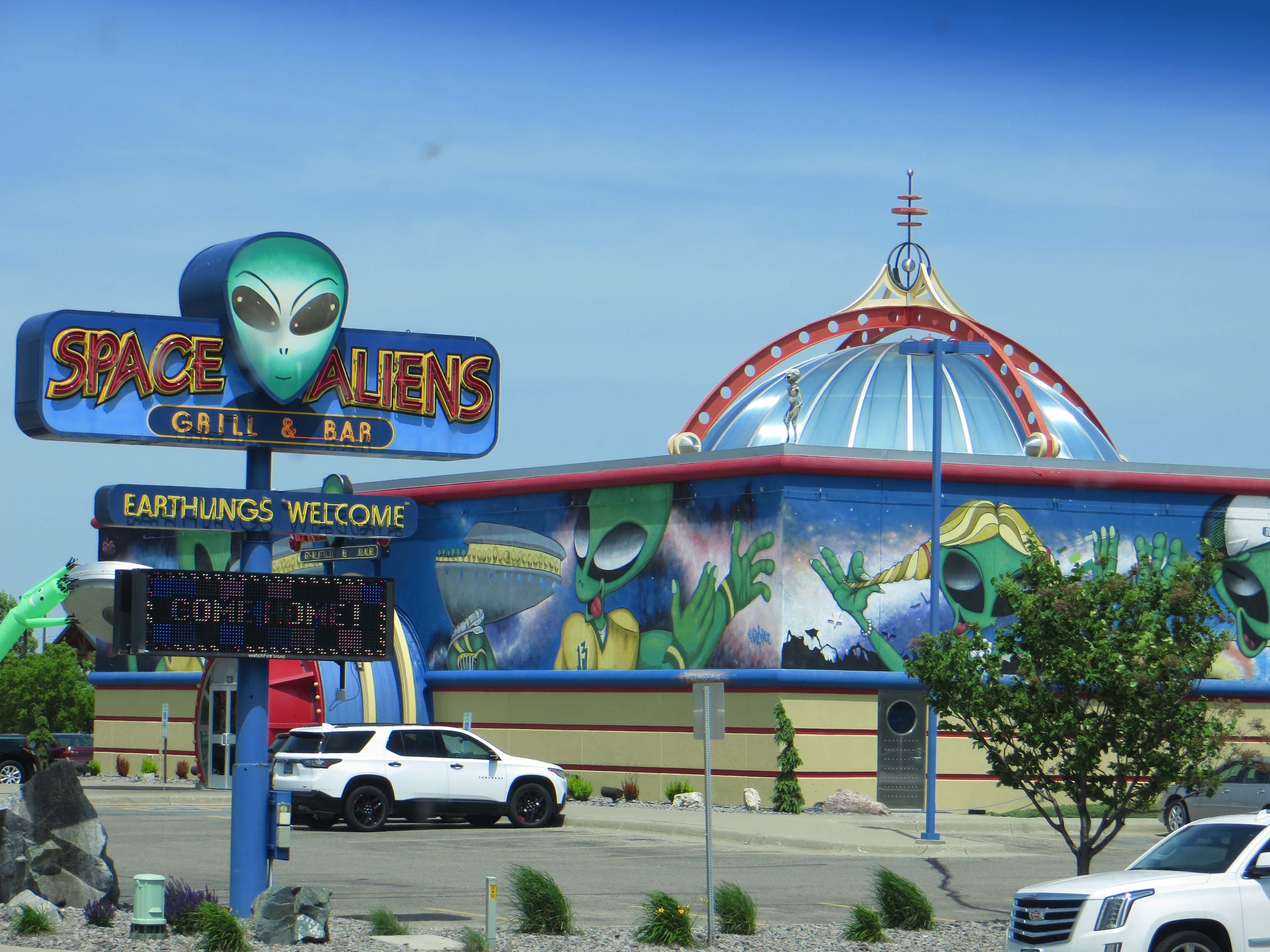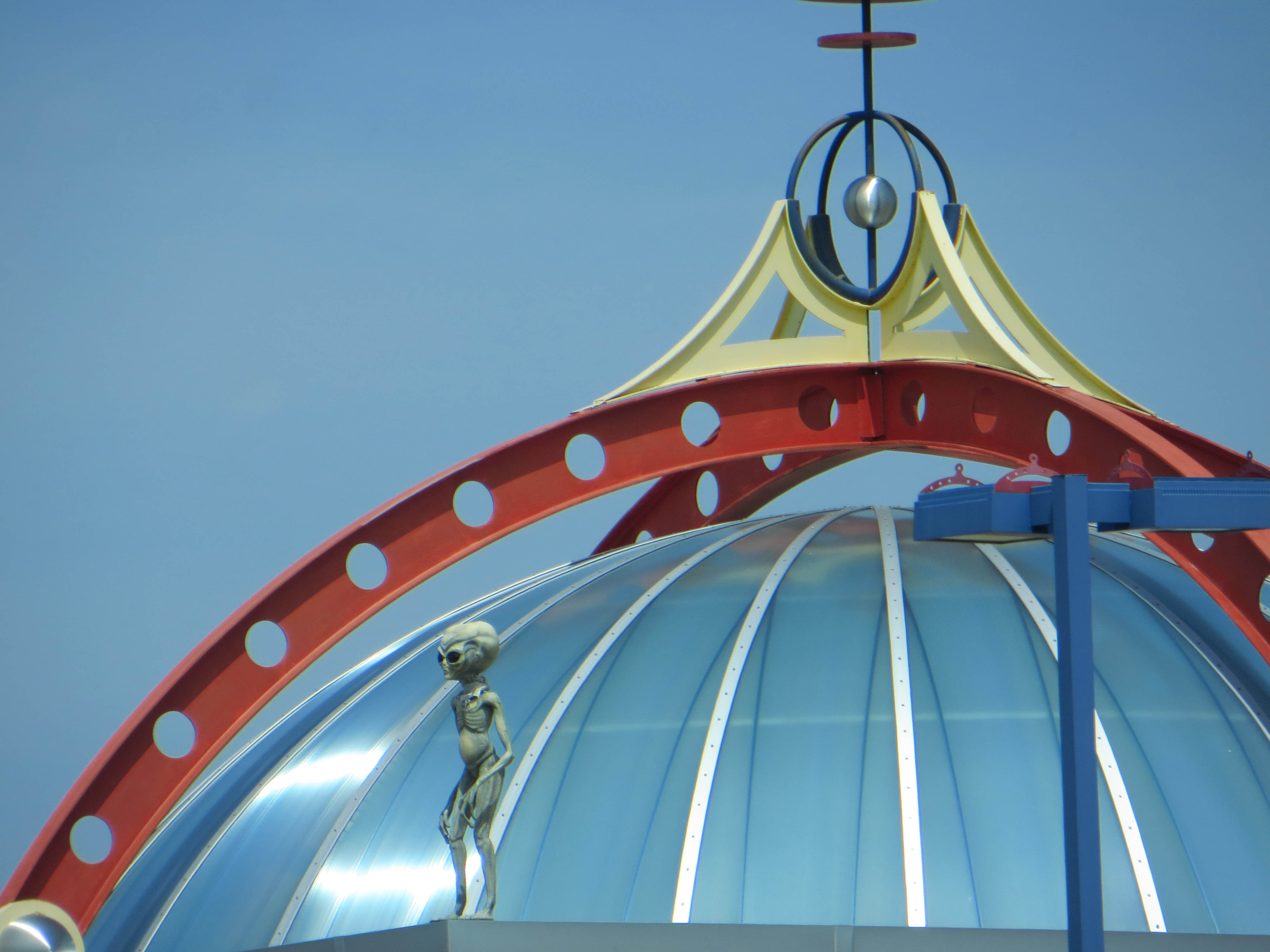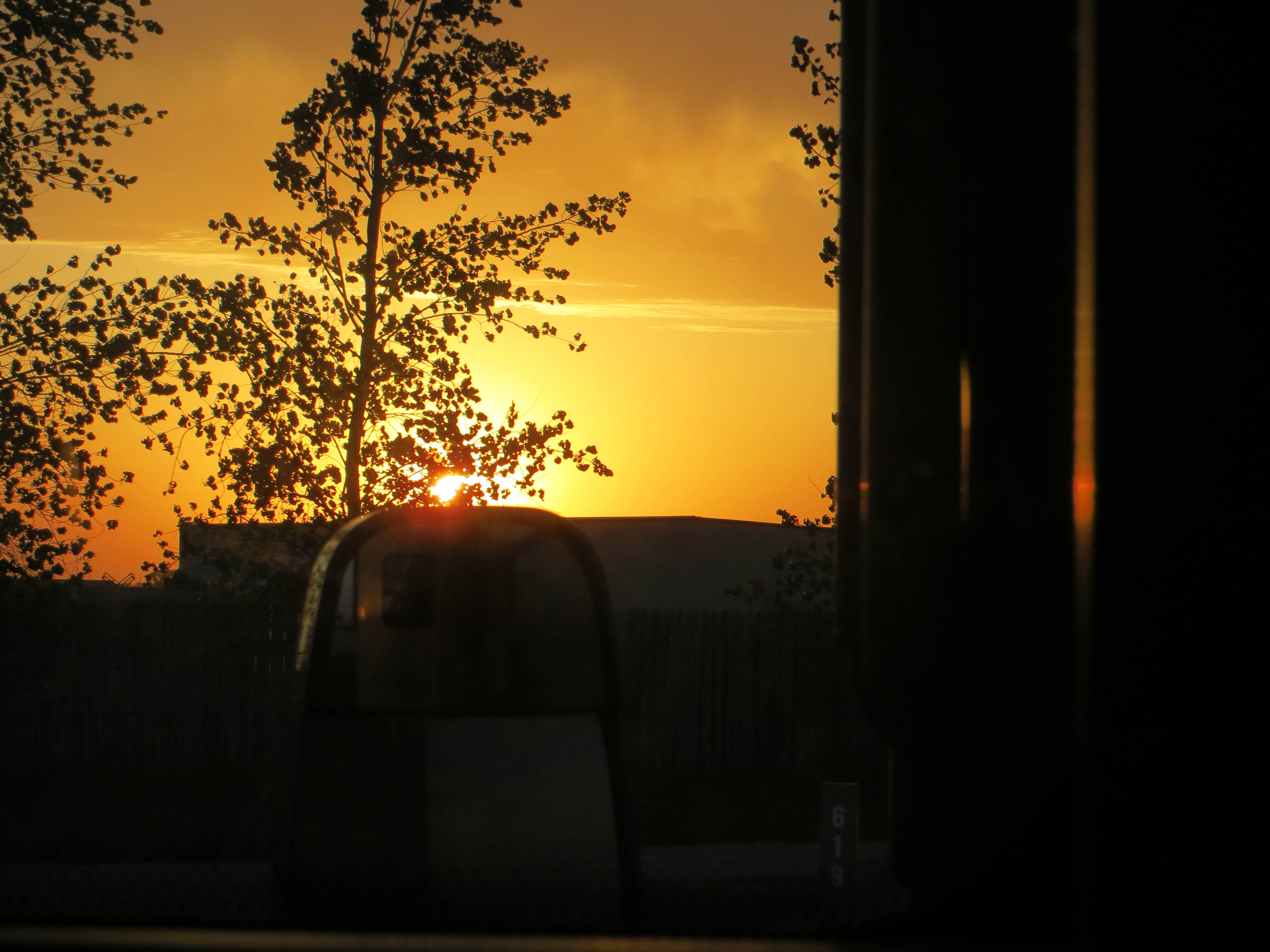 Monday, we started with some Ahhrtt. We went to the Plains Art Museum. They required us to wear our face masks and had a limited exhibit.  It was very nice and we found a little surprise in one of the windows. Someone had left some dragons on the window frame. Very cute. Next we went across the state line into Minnesota to the Hjemkomst Center. They have a replica stave church that was awesome and a walking trail by the Red River of the North.  We saw three wild turkeys and several duck boxes.  We got about a mile walk in but we hadn't put on any sunscreen so we didn't go for more.  Next we drove over the Veteran's Memorial bridge and decided to go try out the restaurant we saw yesterday, Space Aliens Grill and Bar.  Their ribs were good and some good beer, and a huge collection of alien toys on display. Very fun. We ended the day with a stop at Rae-Bon Sew and Quilt for an addition to the travel quilt.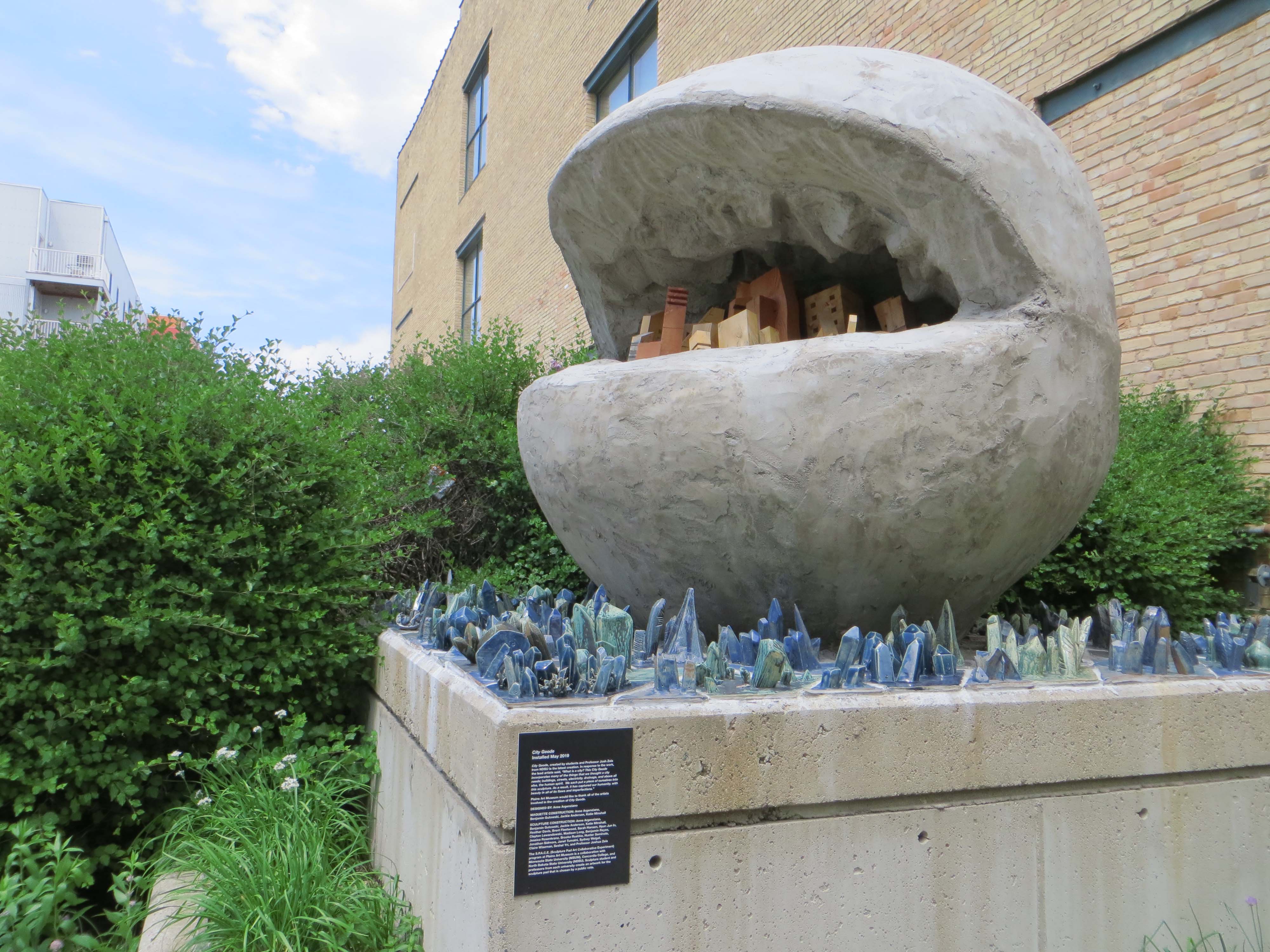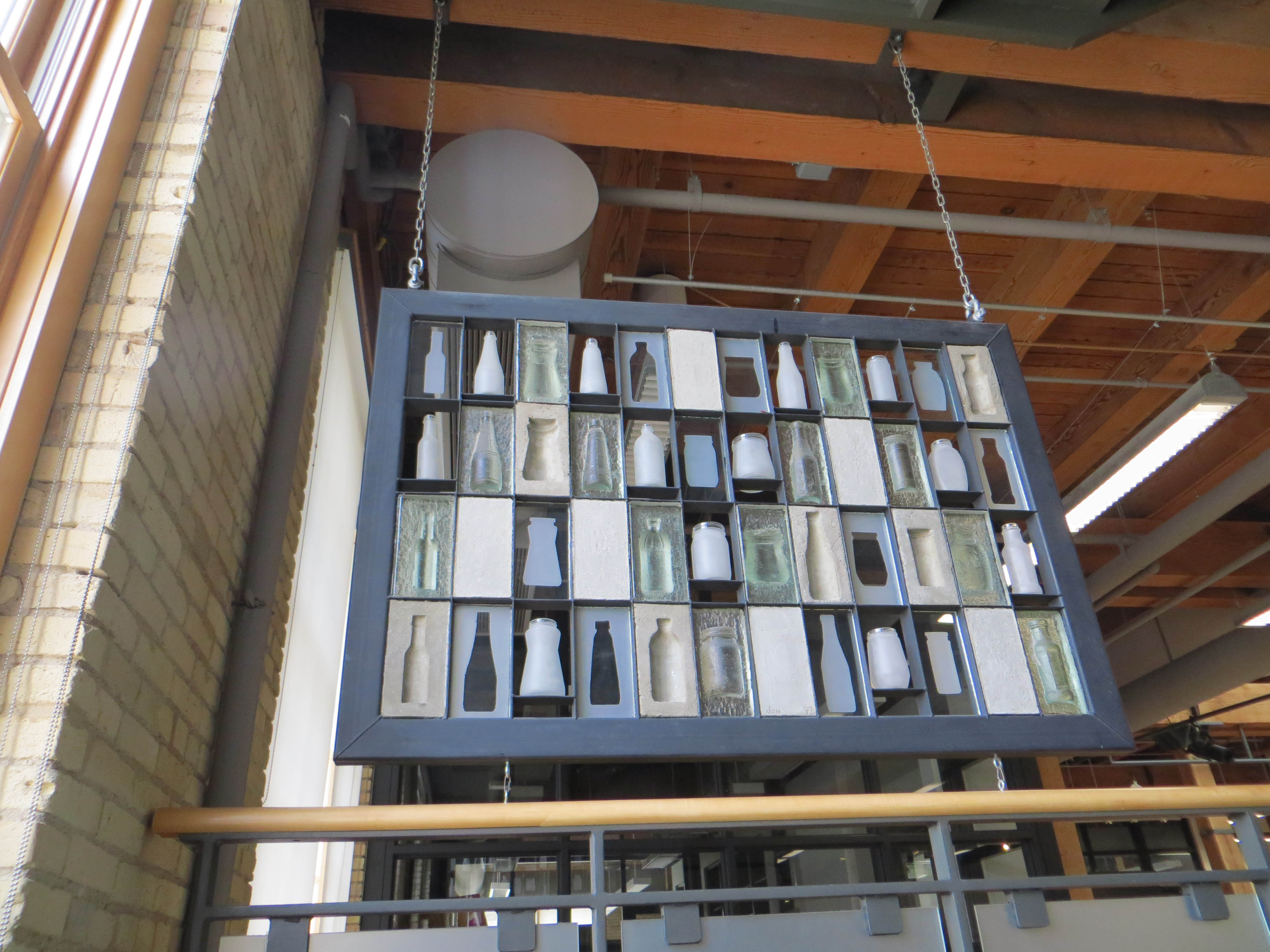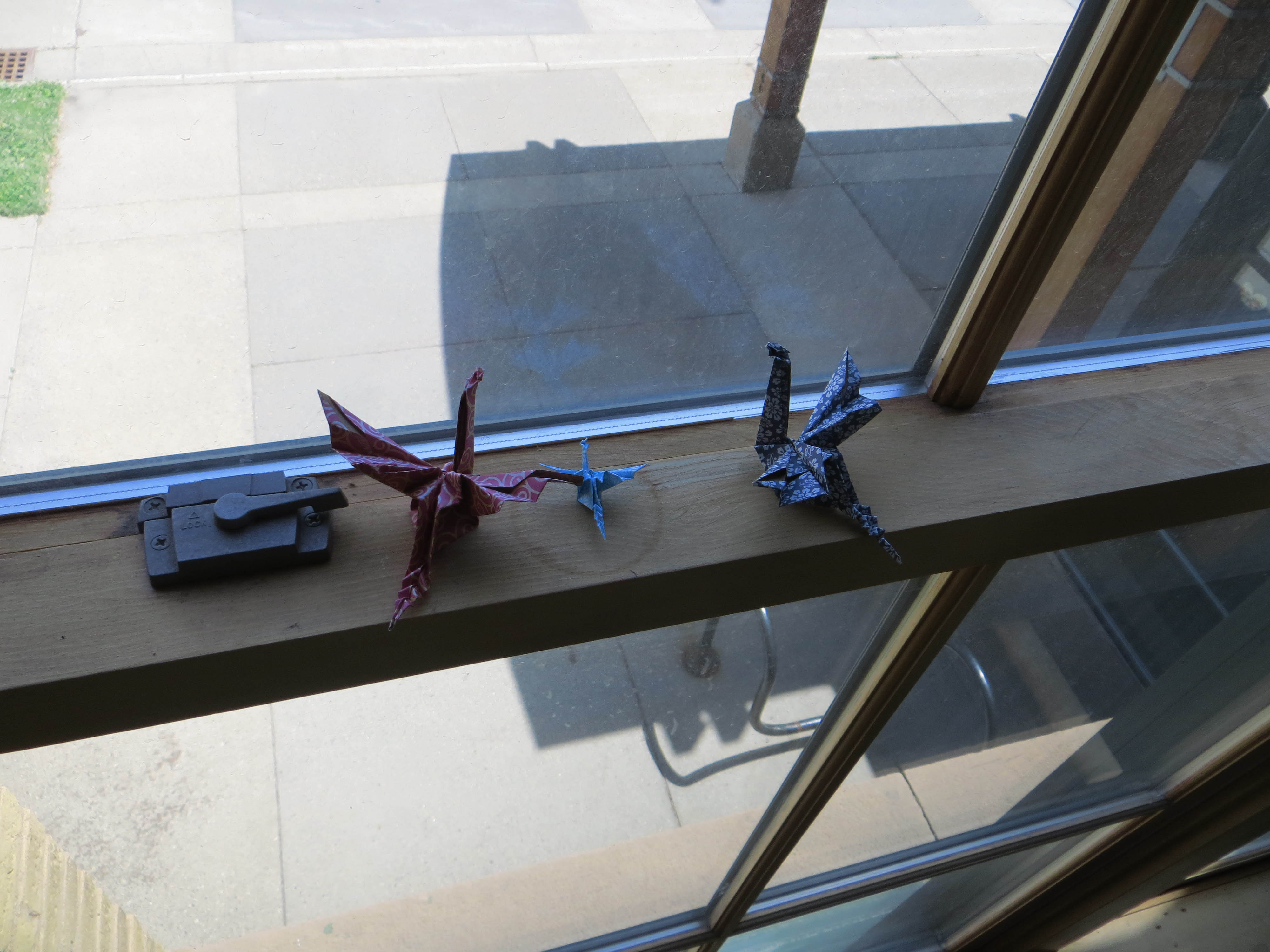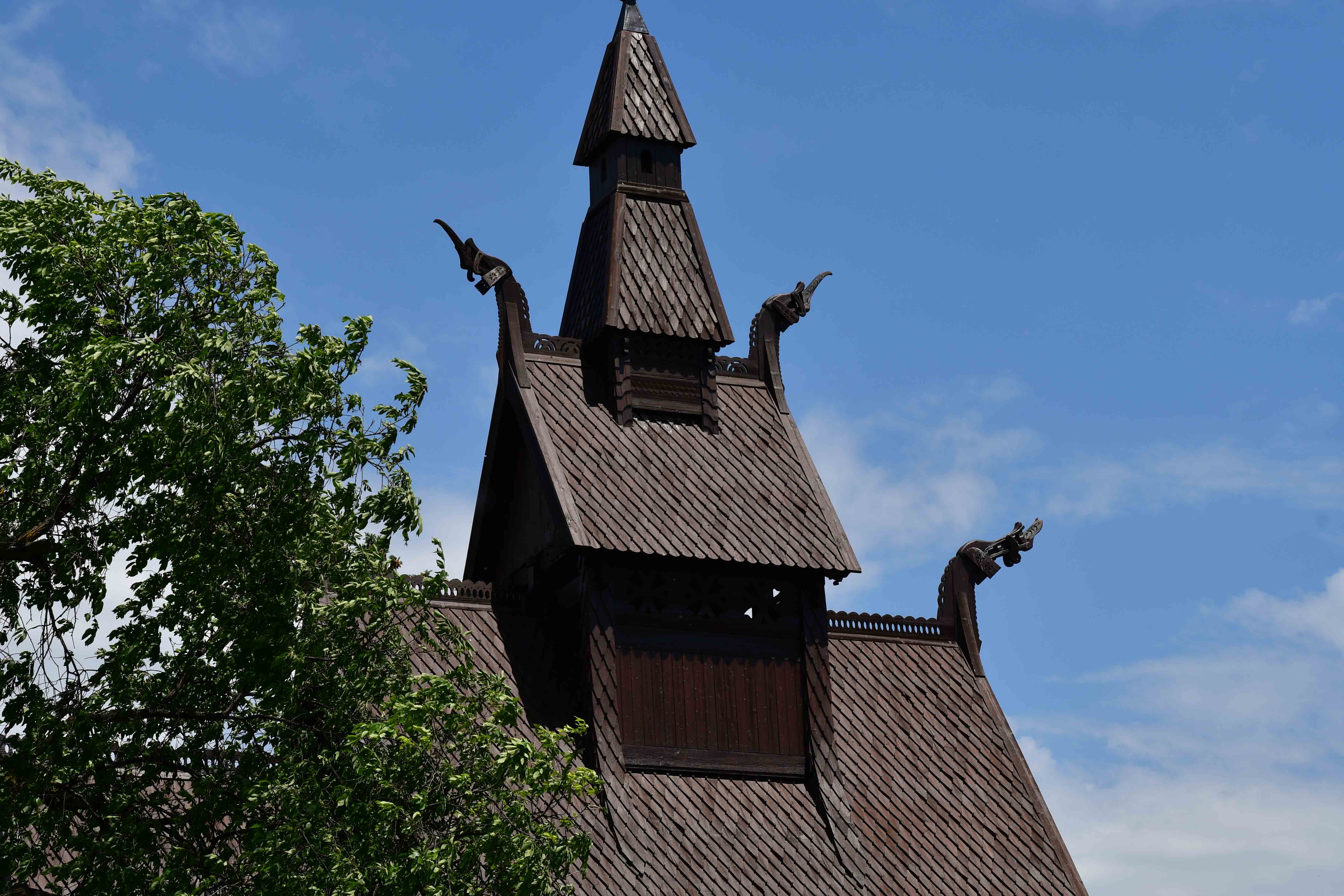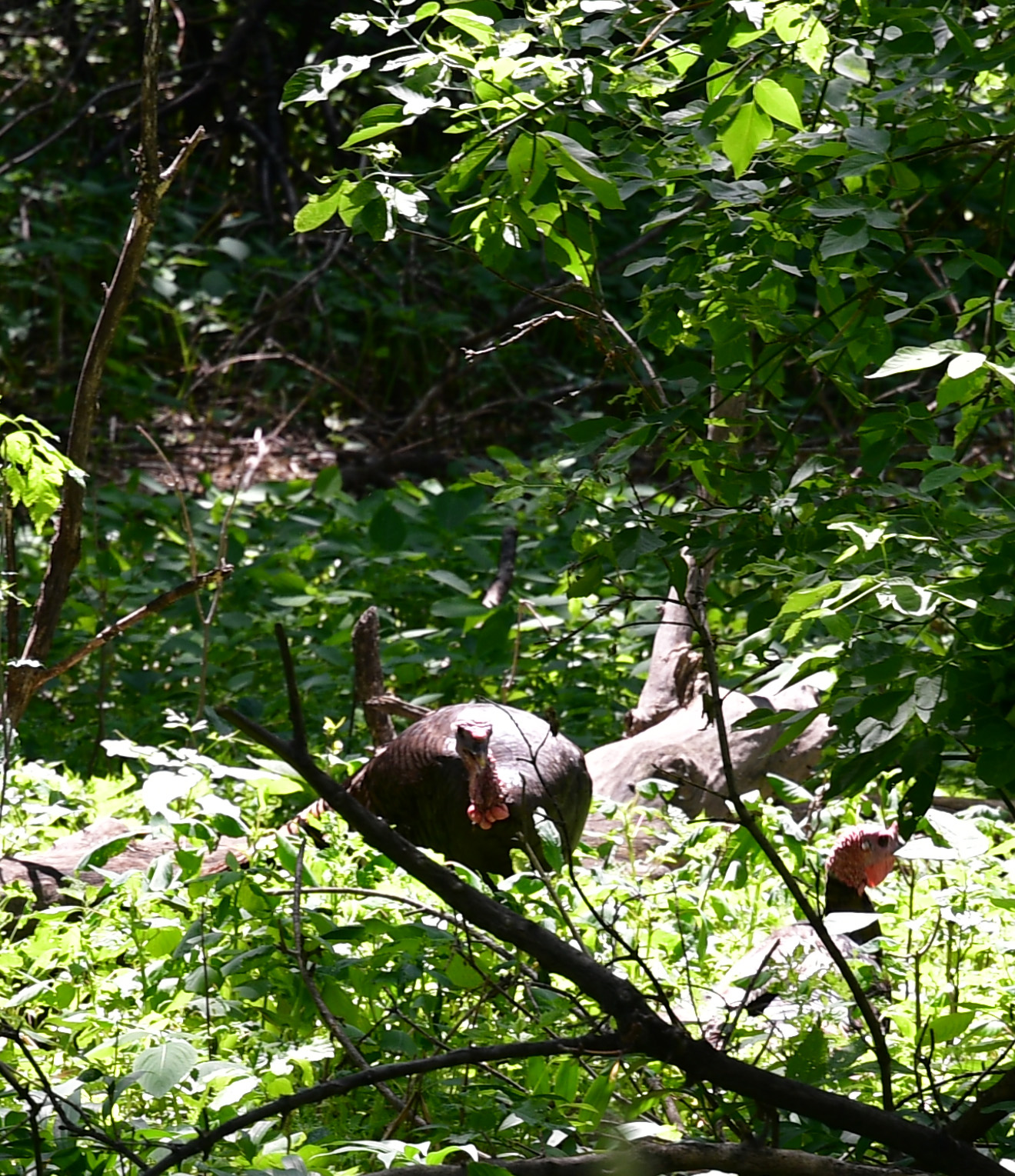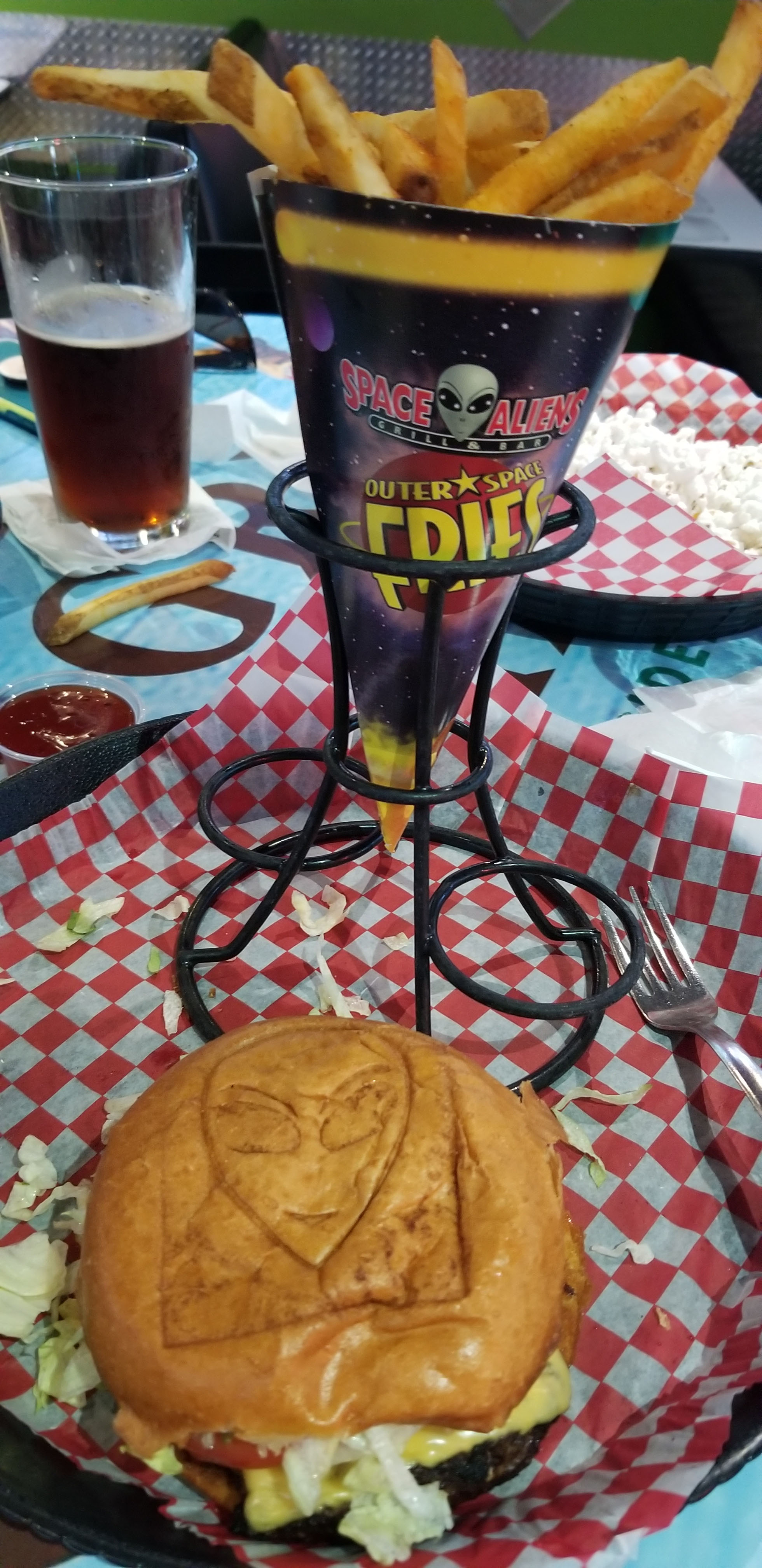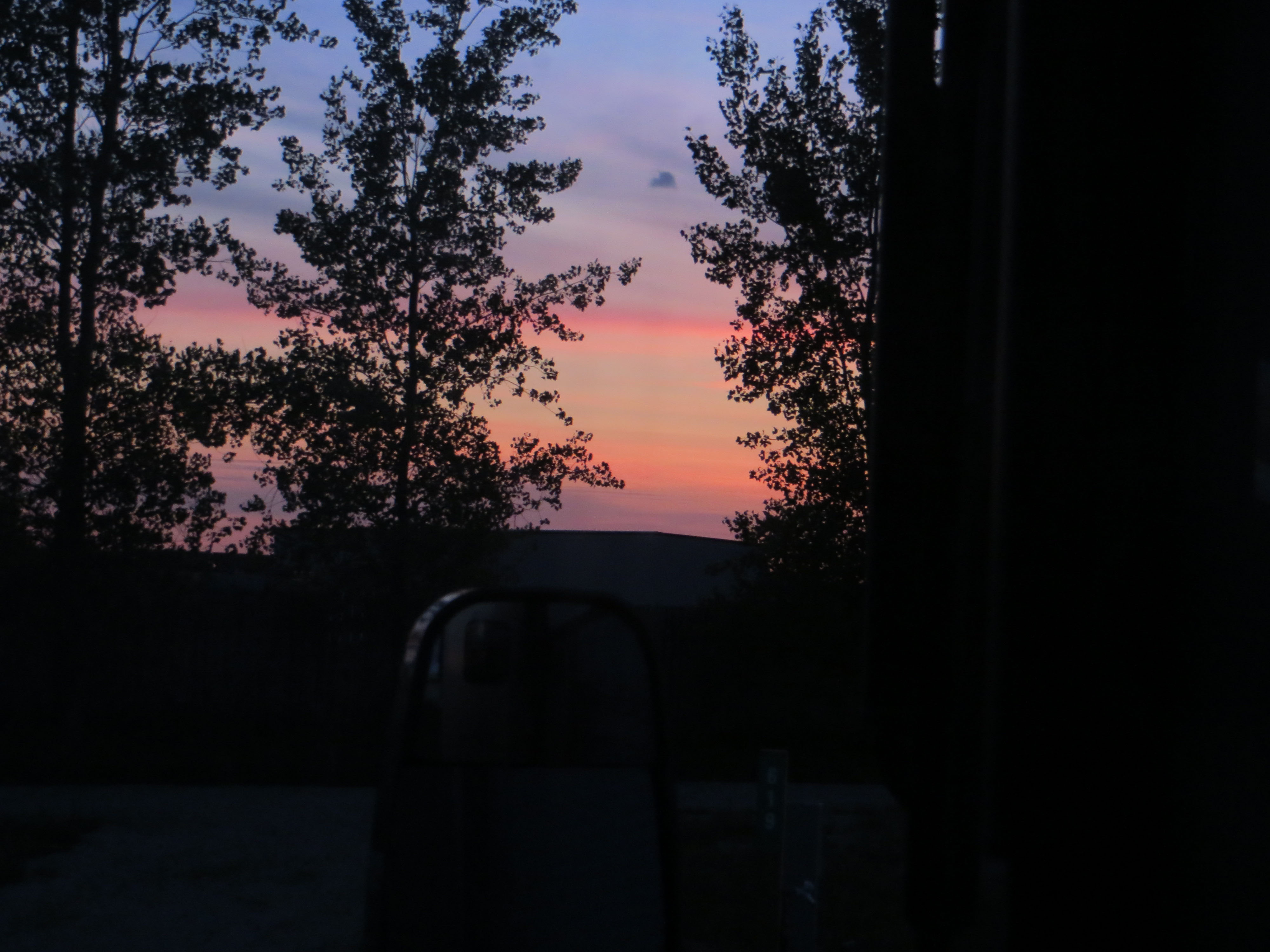 Tuesday, we found missile sites! We visited the Ronald Reagan Minuteman Missile State Historic Site. They just reopened to visitors yesterday and when we pulled up there was a sign that said please call to schedule a tour 3 days in advance.  I took a chance and called them from the parking lot just to see if we could get in, success!  We had a young lady as our tour guide who is from the area. She did a great job, the site was actually the control site for a group of 10 missiles.  It was decommissioned sometime in late 1990's and became a state historic site in 2009.  They have preserved the launch control building as it was with the crew who manned the site.  There were two officers in the control capsule underground at all times.  They would have a 24 hours shift below and then off for three days.  It was very interesting and a little eerie to stand where the launch keys could be inserted to end the world as we know it. I always thought that each missile had a its own launch center.  We learned that each launch control center controls 10 missiles as their primary but they can also control the missiles in the 4 other groups in their "wing". So each launch control center is a backup for all 50 missiles in their wing. It was interesting.  We drove about 8 miles away to an actual missile site as well.  There is no missile in it anymore, and we could only see the above ground elements of the site.  They did provide some good interpretive signs for what used to be located underground. It was imploded when they decommissioned the site.  Next we drove to a huge railroad trestle bridge call the Hi-Line.  It is aptly named for sure.  As we drove up to it I was like "dang" if only there were a train on it!... Ask and you shall receive, a train appeared.  It looked like a 100 car coal train to me, it had 2 engines on the front and the back. The wind is really strong again this evening.  It is a bit nerve wracking to have the motorhome rocked by the wind like this. So much so that I turned to the internet to find out how strong the wind needs to me to roll us over...we should be good with anything under 70 mph and the forecast says 30 mph with 50 mph gusts until 10 pm.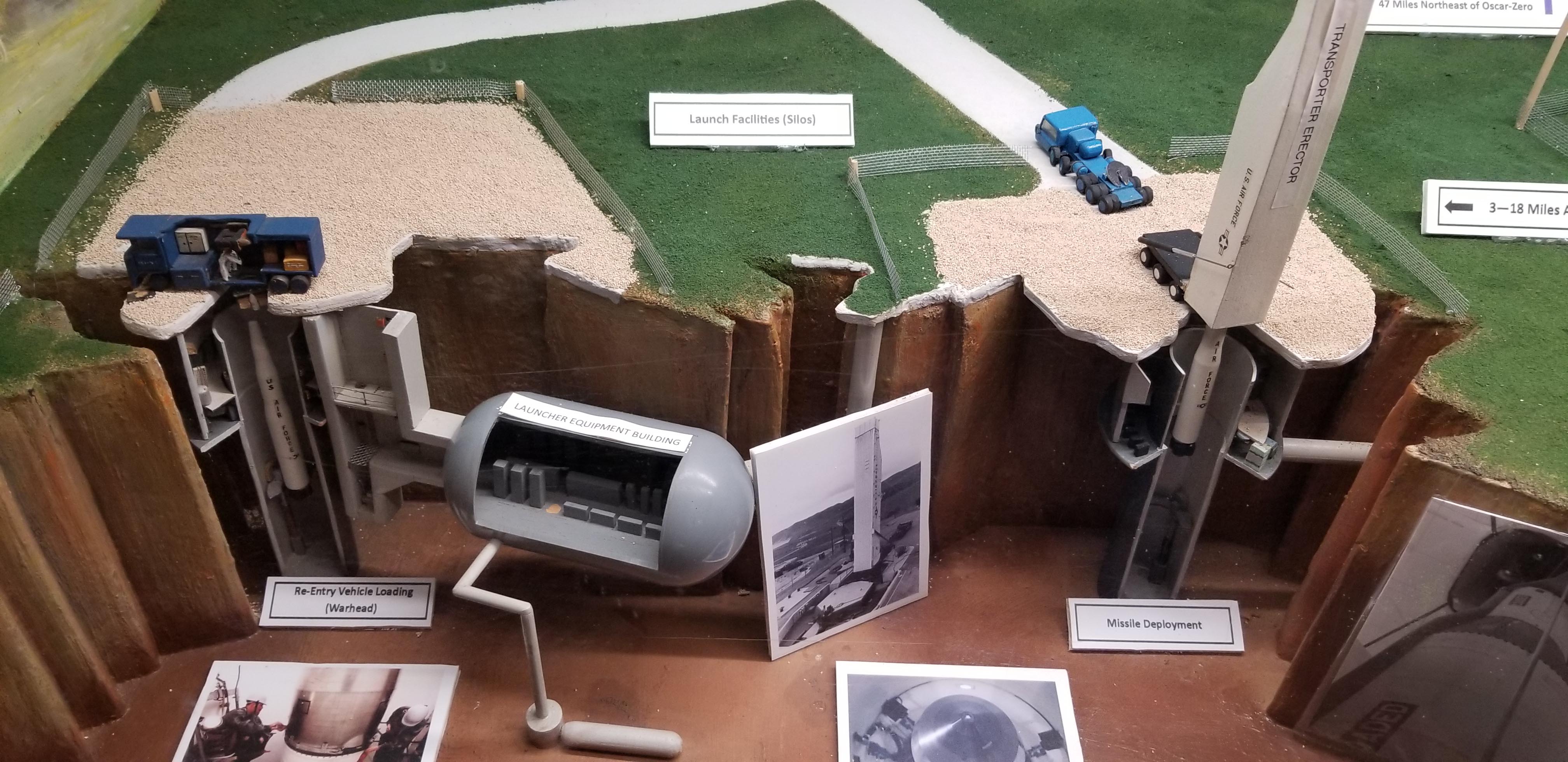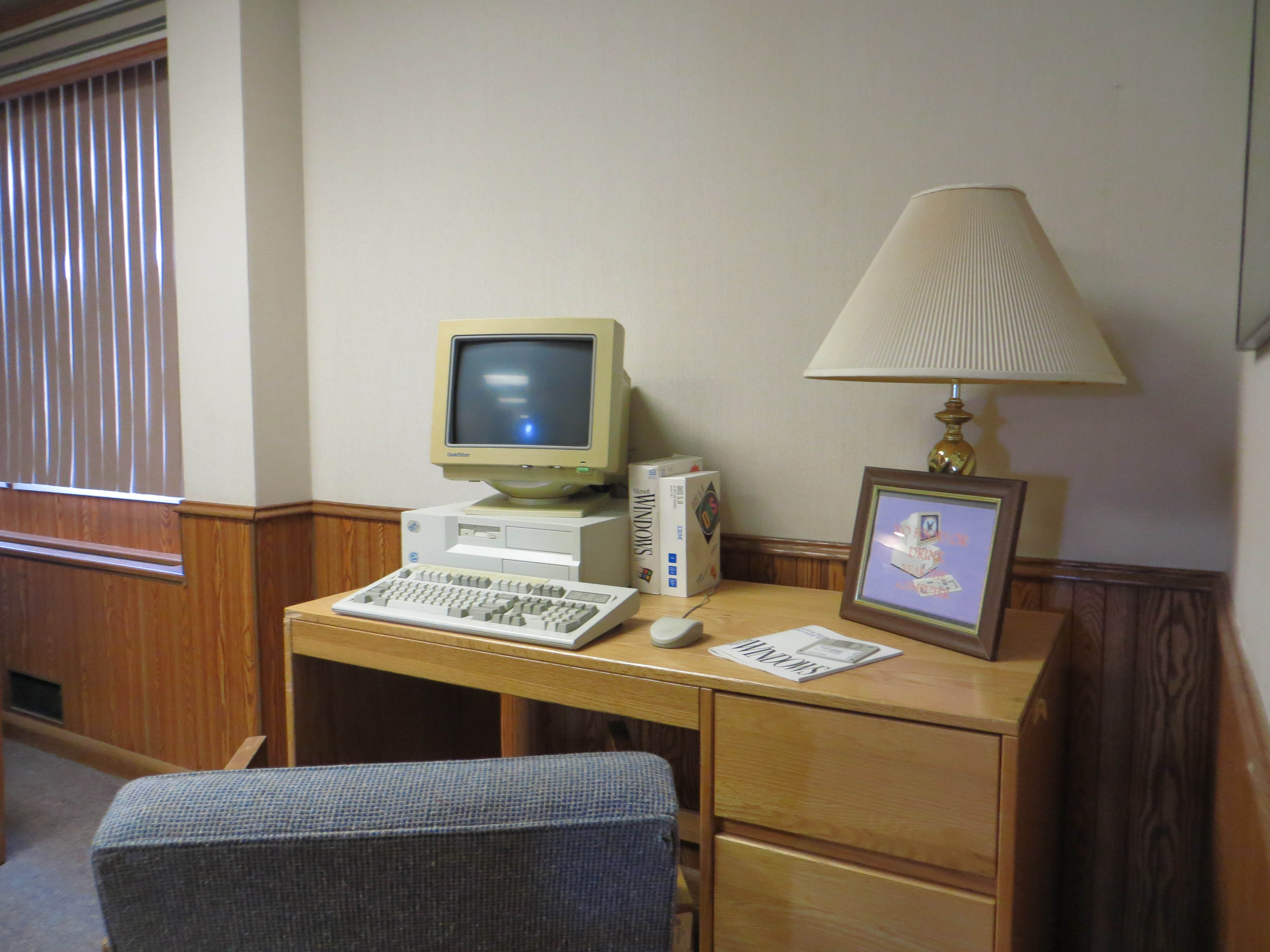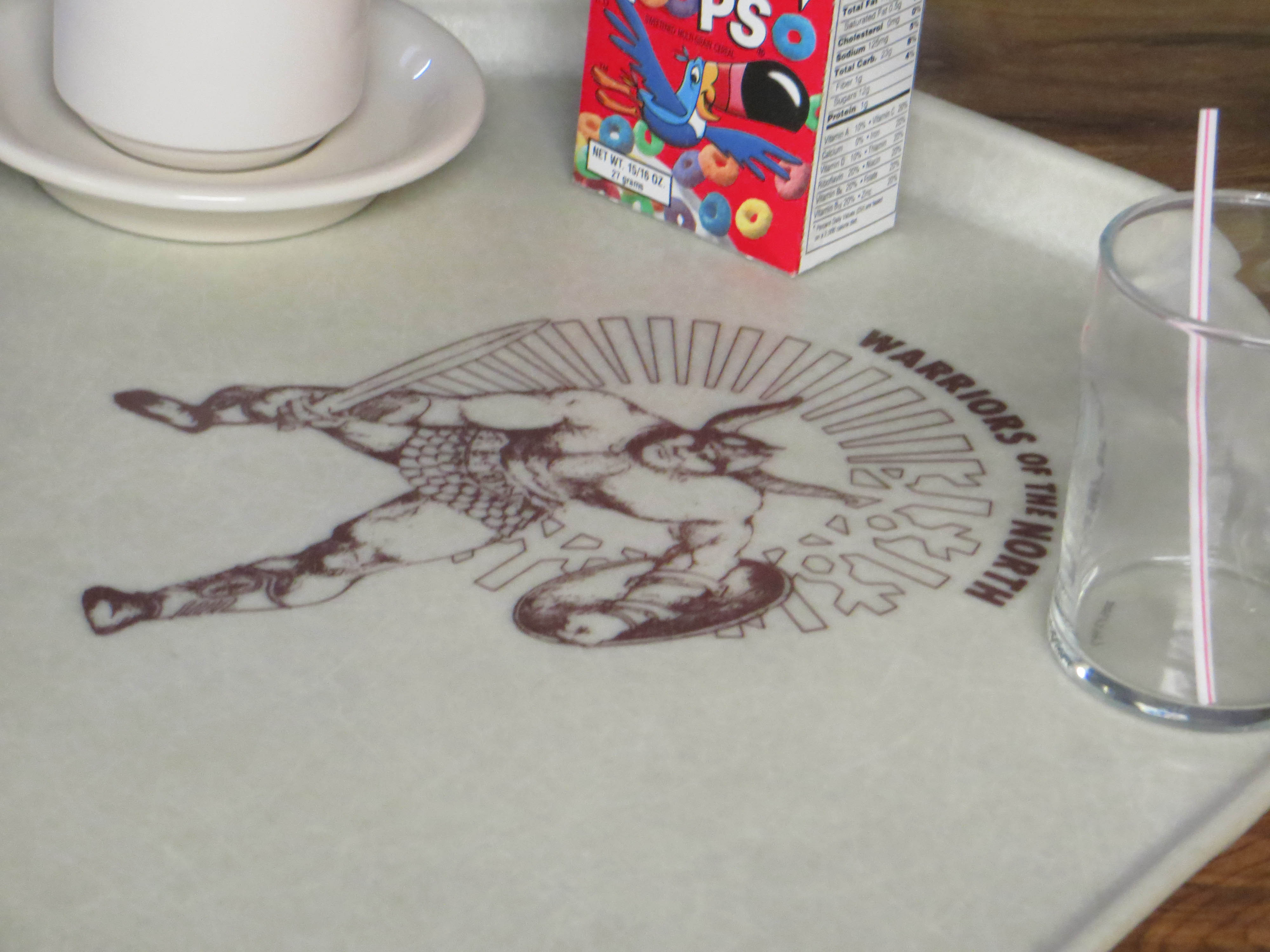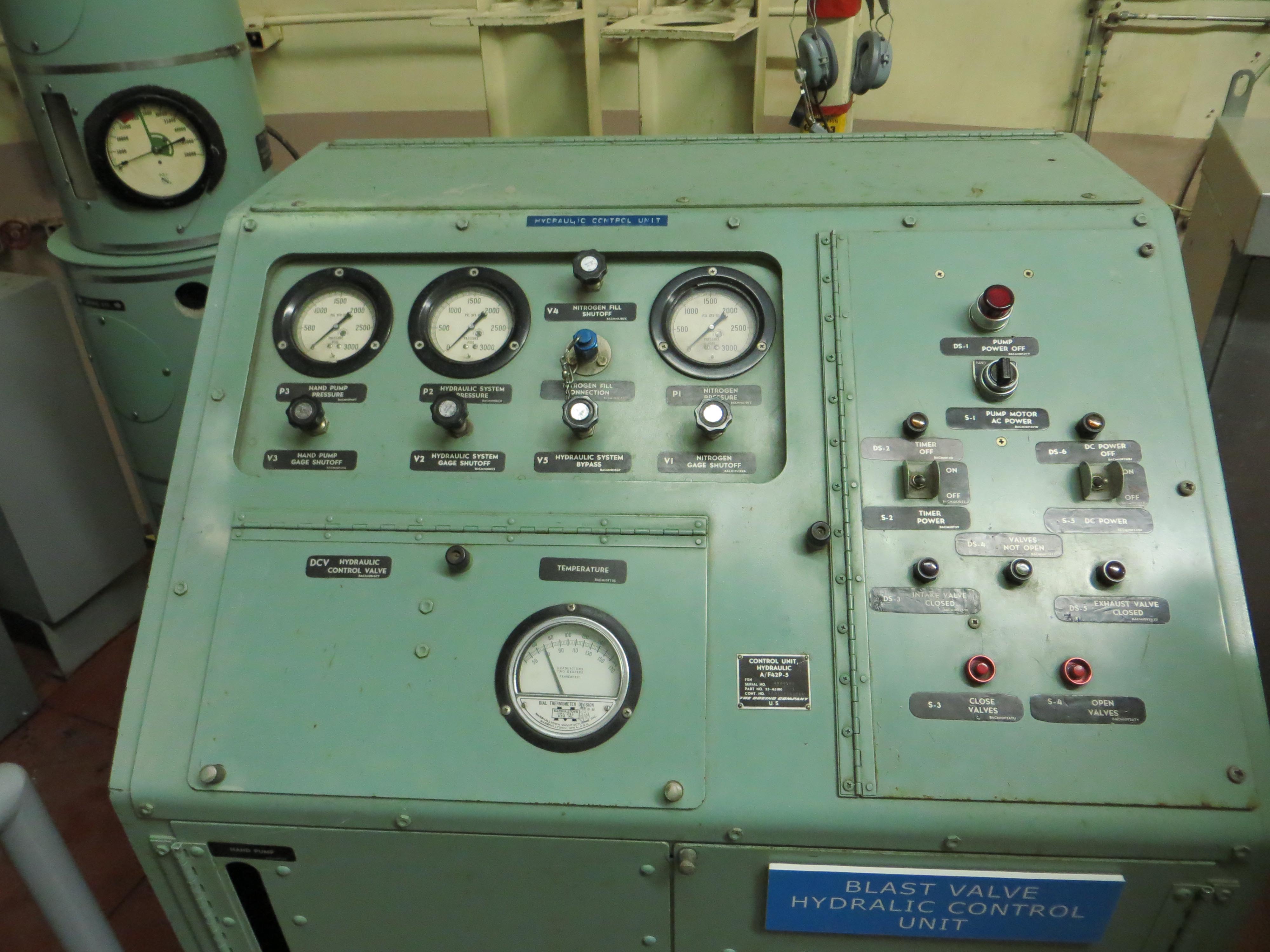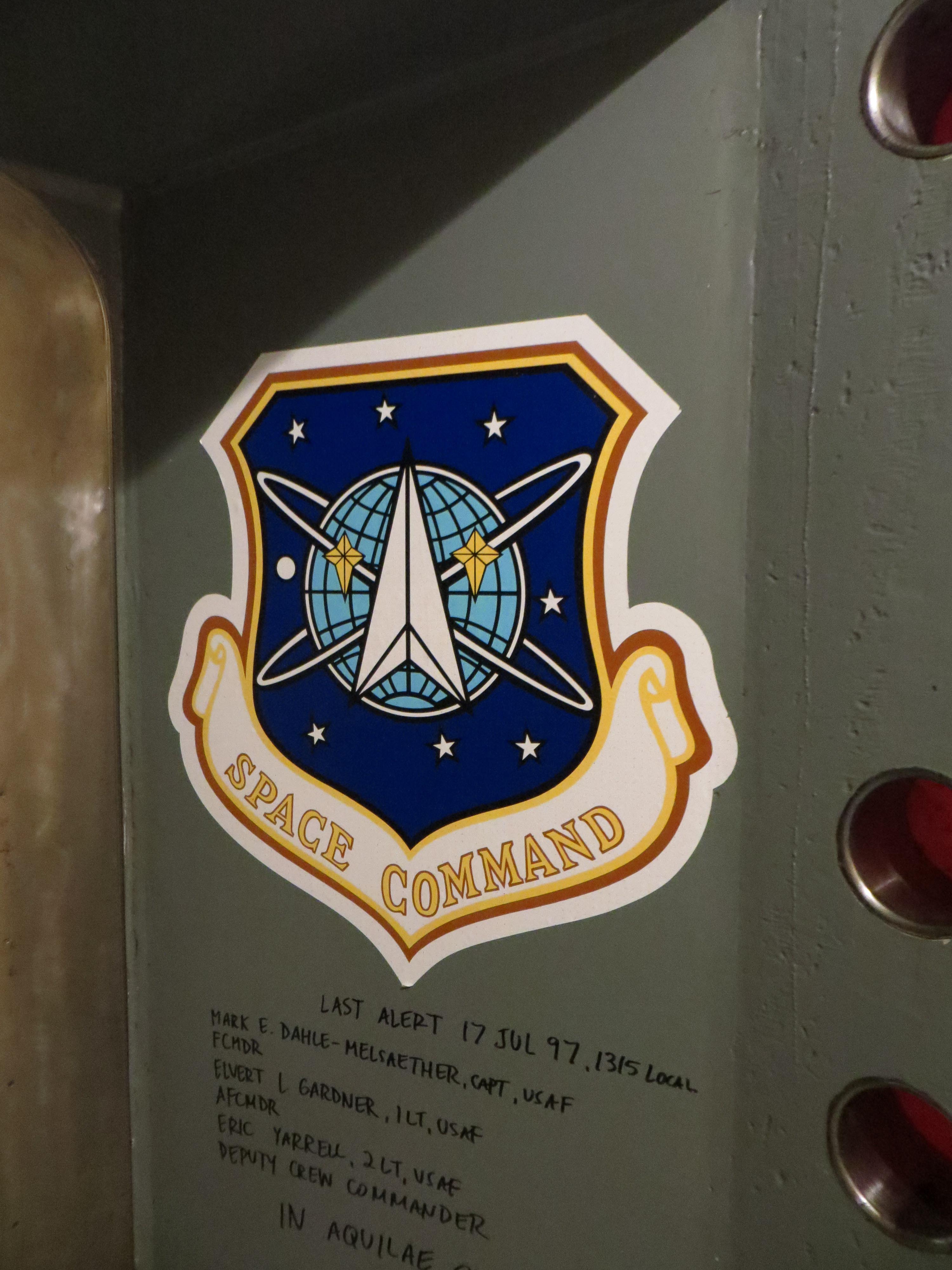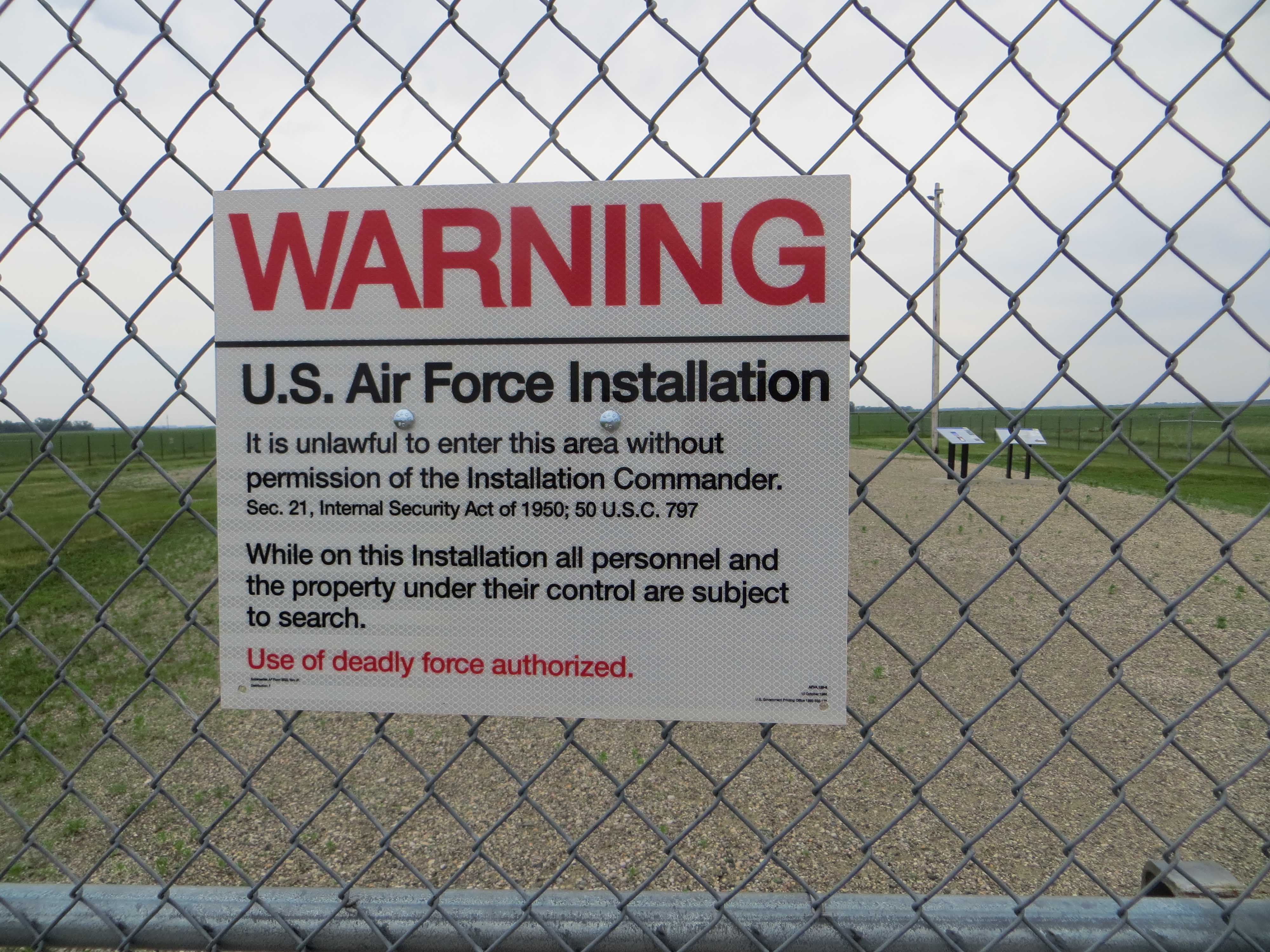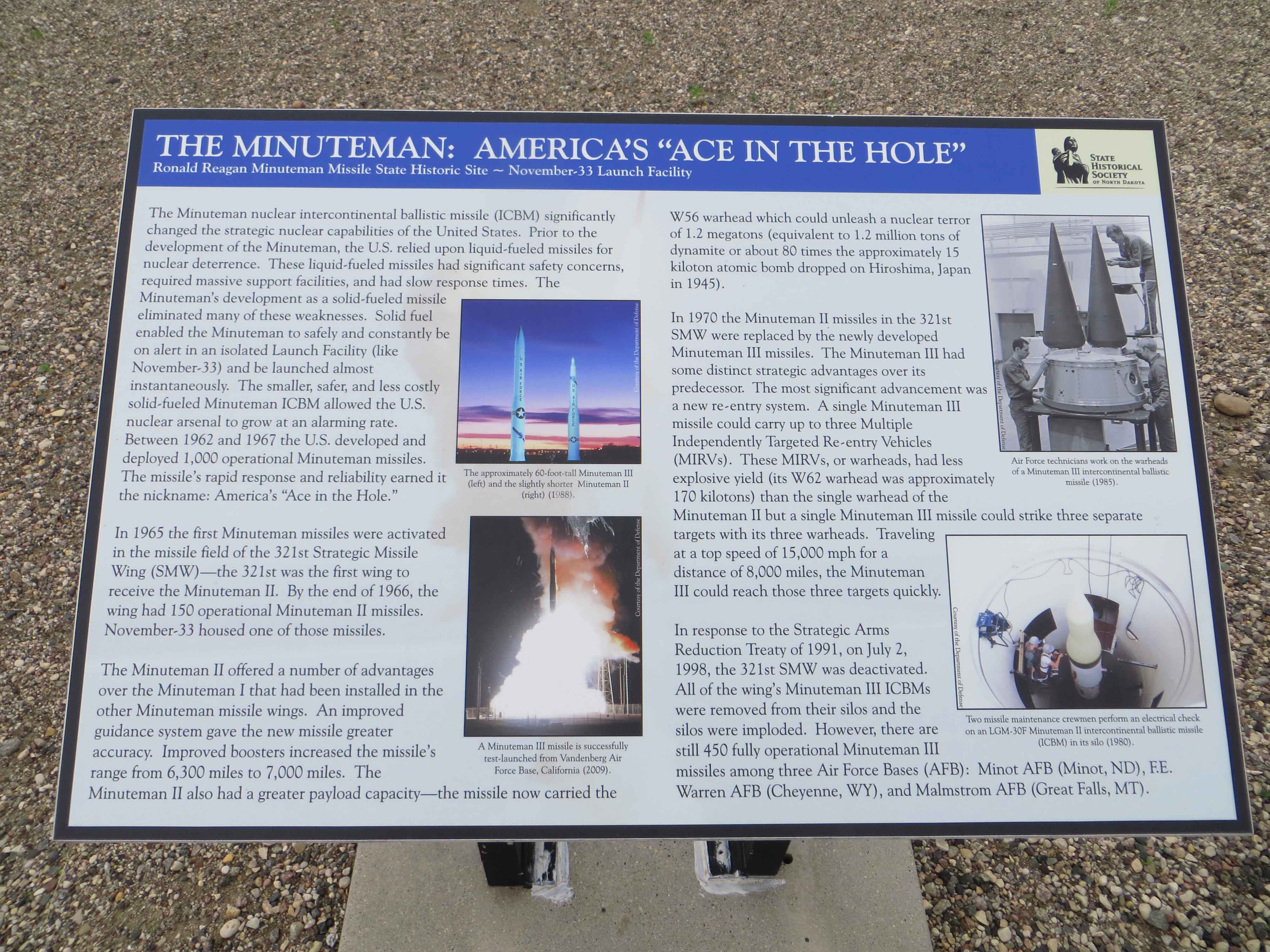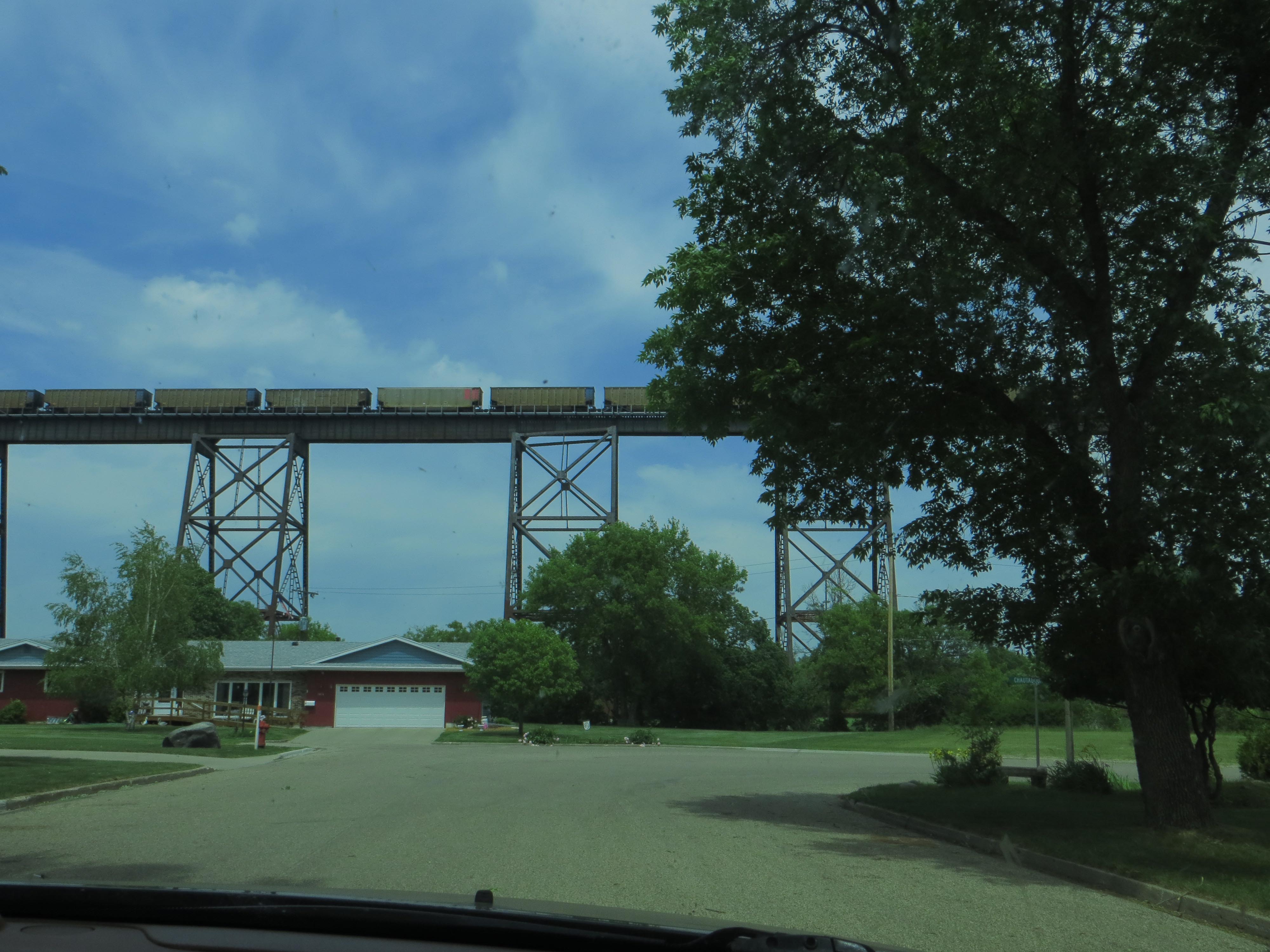 Wednesday, we got a bit of a late start today.  We went to the Fargo Air Museum first and it was a wonderful small museum but the planes they have there are in mint condition.  You could tell they love them.  Several great planes and they even had a great display about the Flying Tigers.  It is always cool to run across Claire Chennault in our travels.  You will notice they have a pair of tigers that are chained up, for our safety I am sure. We found out about the museum at the minuteman missile site and they have a Minuteman II in the parking lot.  Next we went to the Northern Plains Botanic Garden Society.  It was a bit smaller than I expected but it was  very pretty.  It was hot and the stroll thru the gardens made us thirsty so we found a place with some local beer.  JL Beers hit the spot just right.  We got a couple of good burgers and a couple of nice beers.  I had the Summit Dakota Soul (a pilsner from Minnesota) and Elard had the Southern Tier Creme Brulee (a milk stout from New York).  I actually liked the stout so we bought a crowler to go.  The wind this evening was awful again this evening. We normally do not raise the window blinds on the drivers side of the motorhome but we did tonight to get a look at the wind impact on our neighbors and discovered that we have a busted window!  $*#( I guess the mower threw a rock while mowing yesterday or Monday.  Luckily only the outside pane is shattered.  We will have to figure out a way to remove the glass or secure it before we move on Sunday.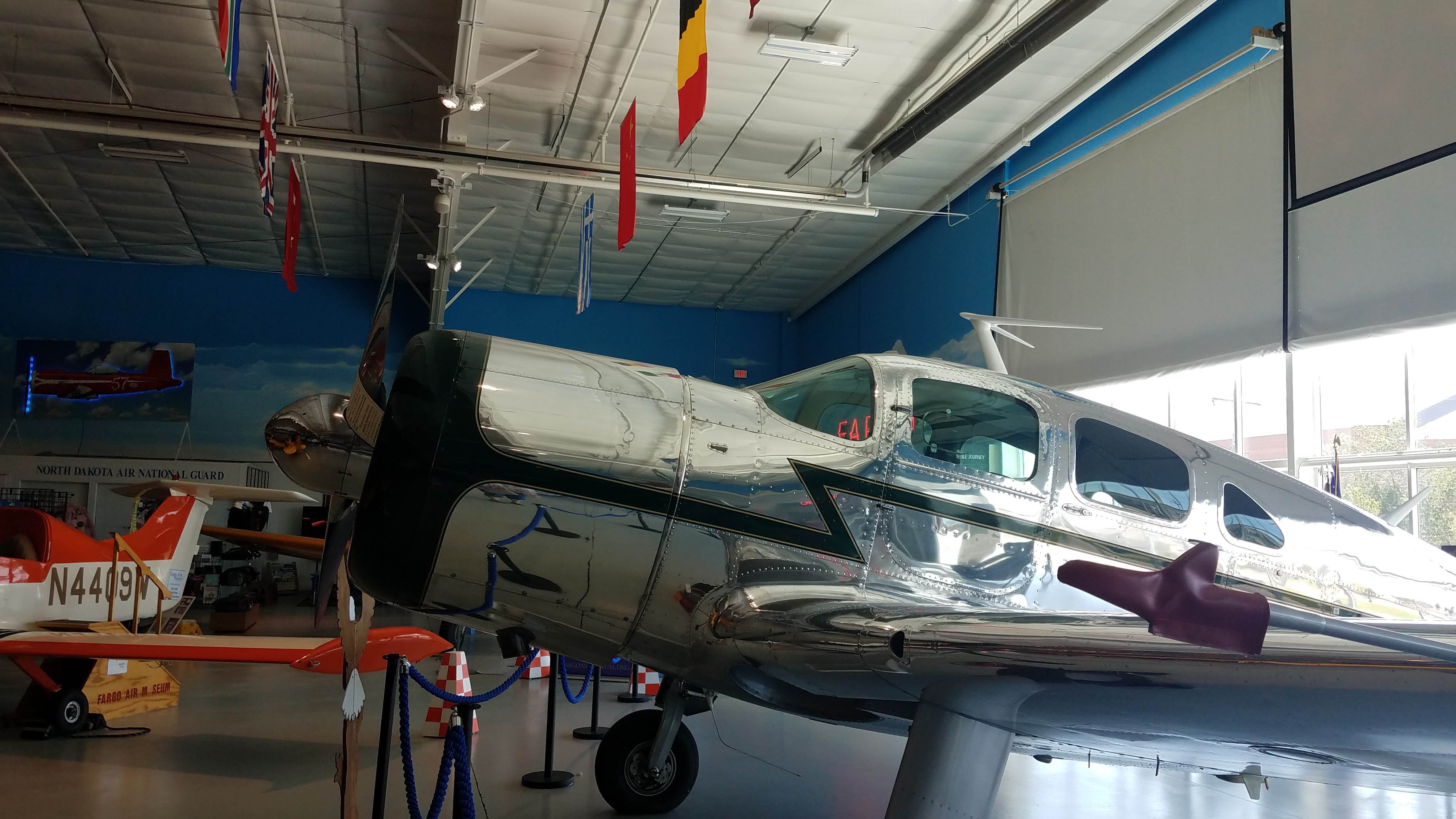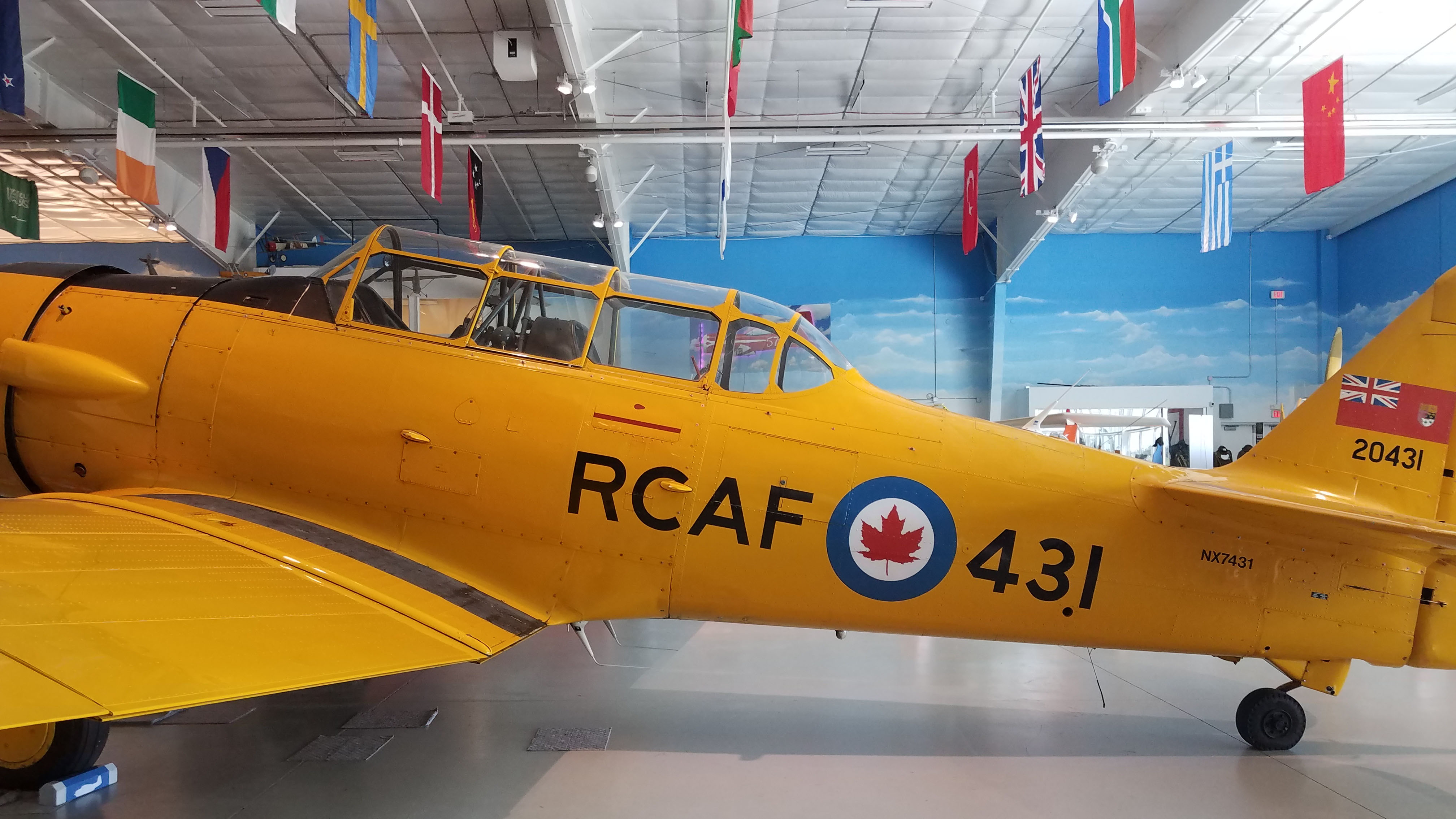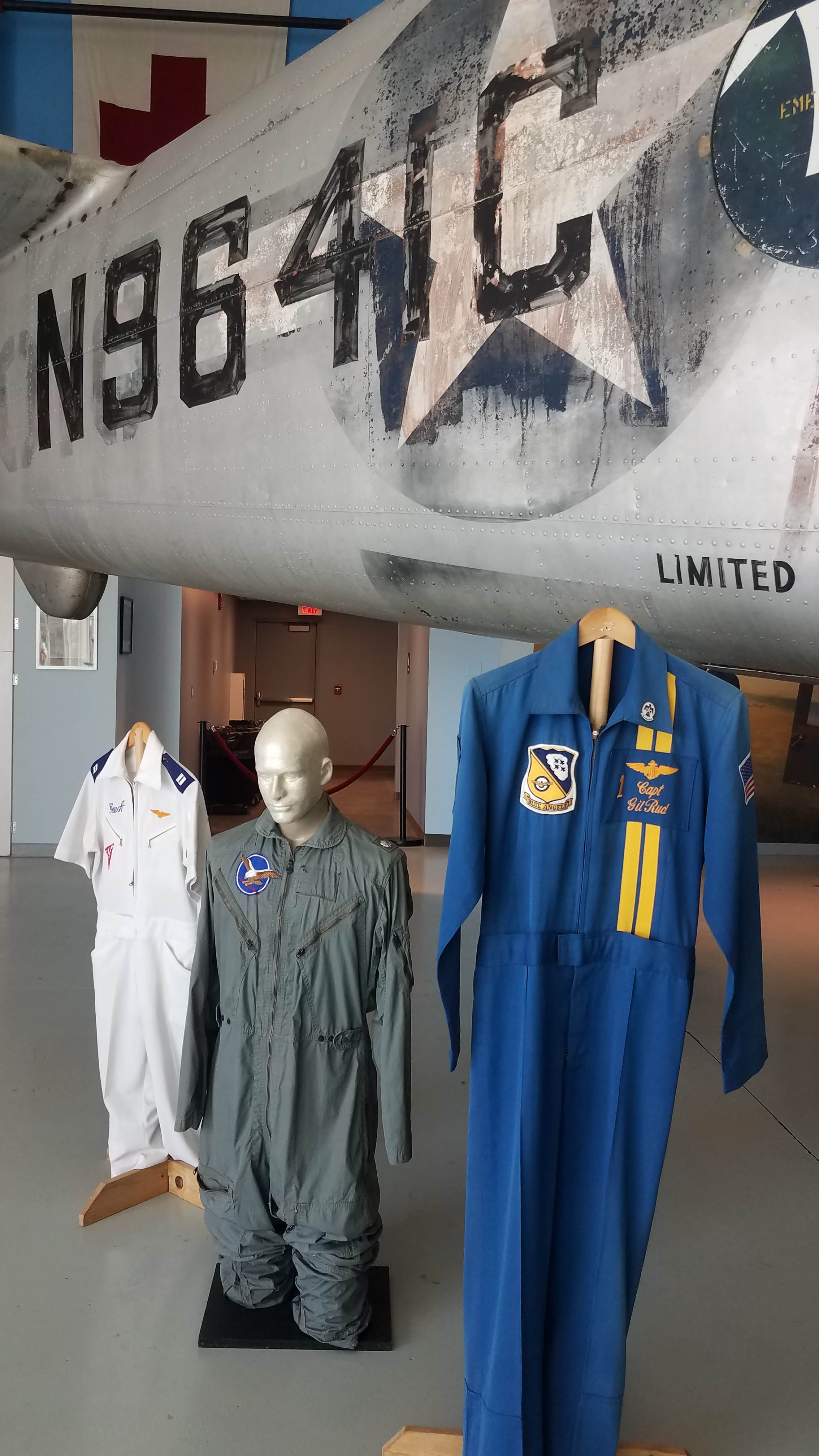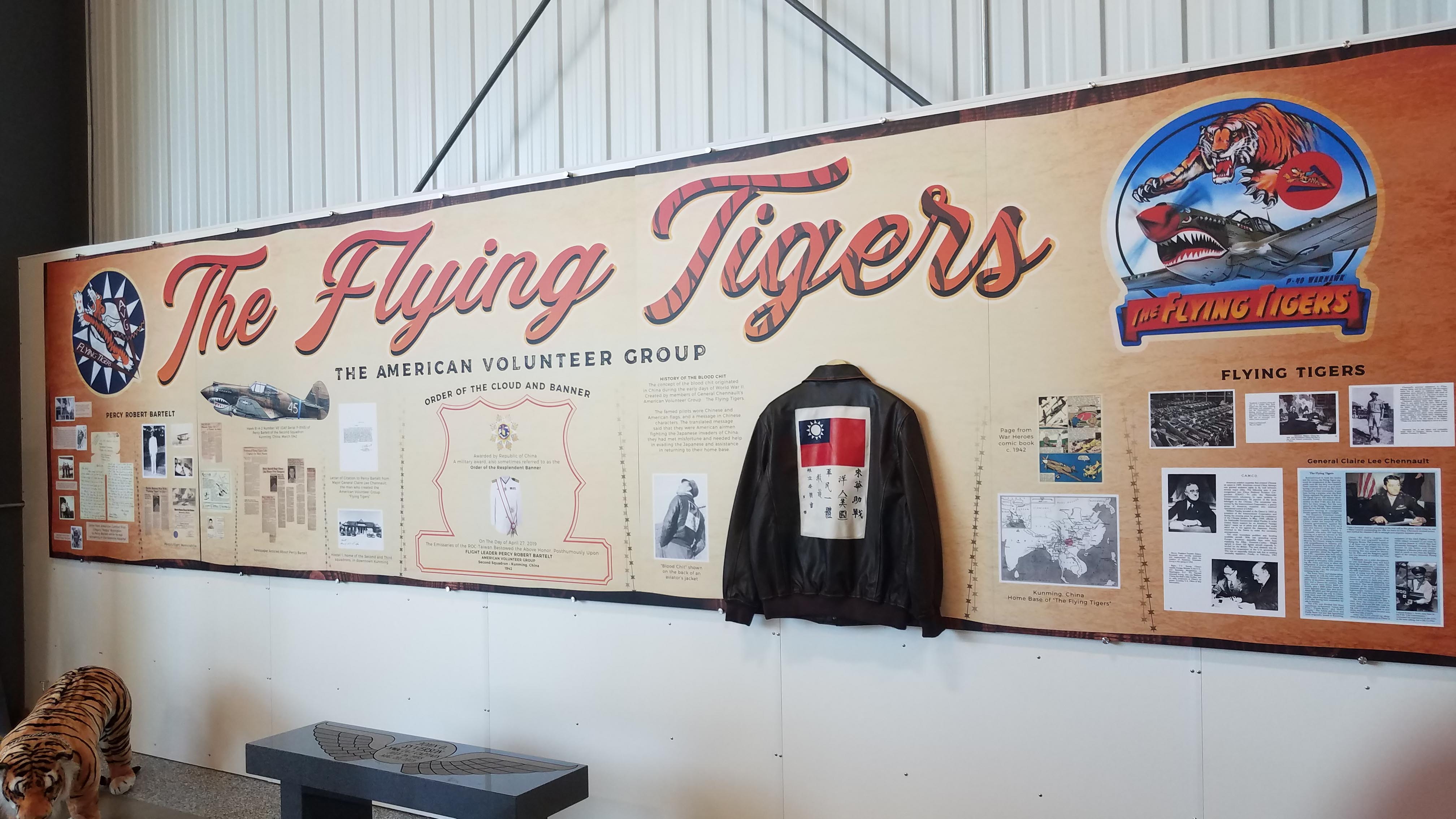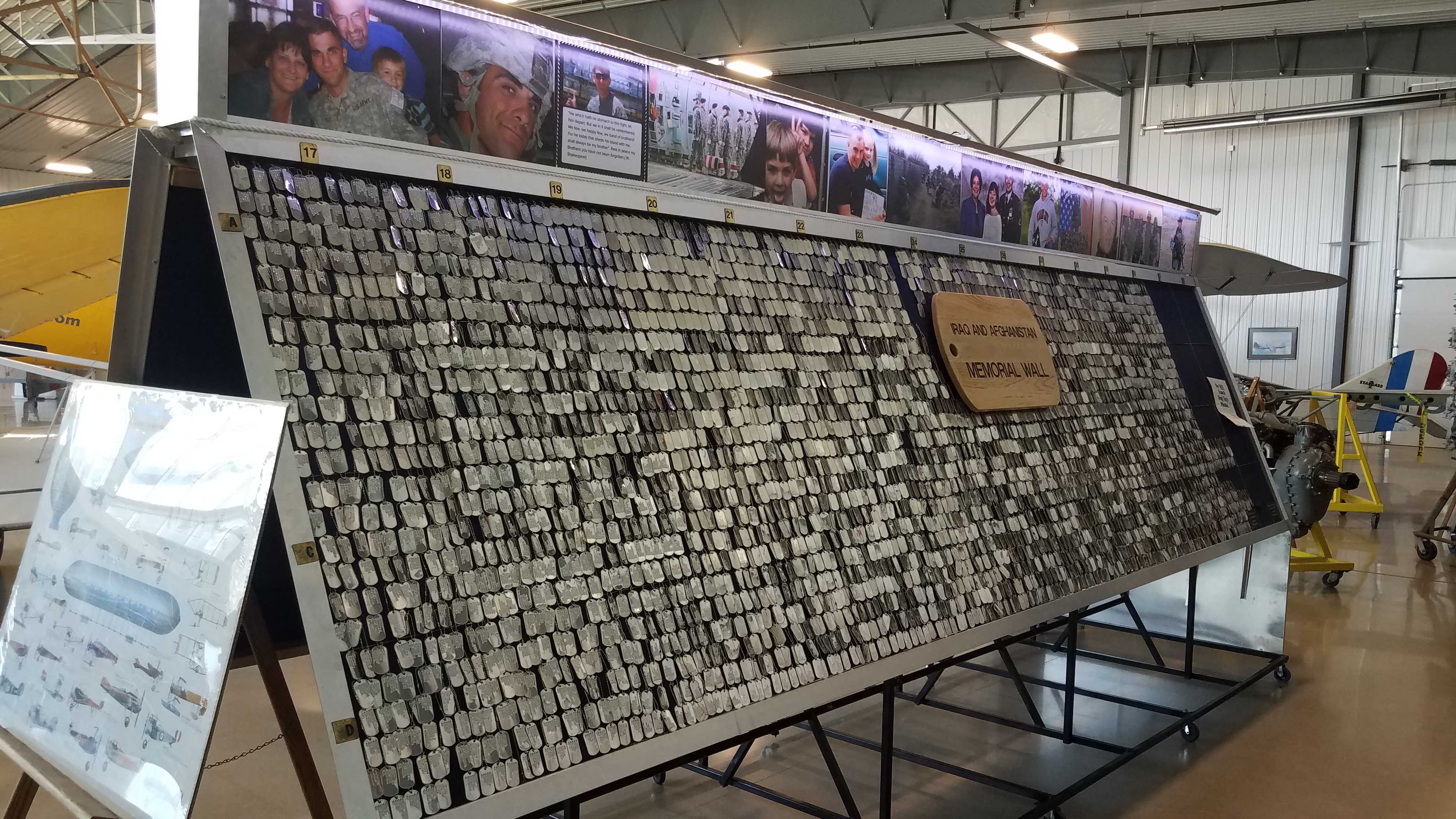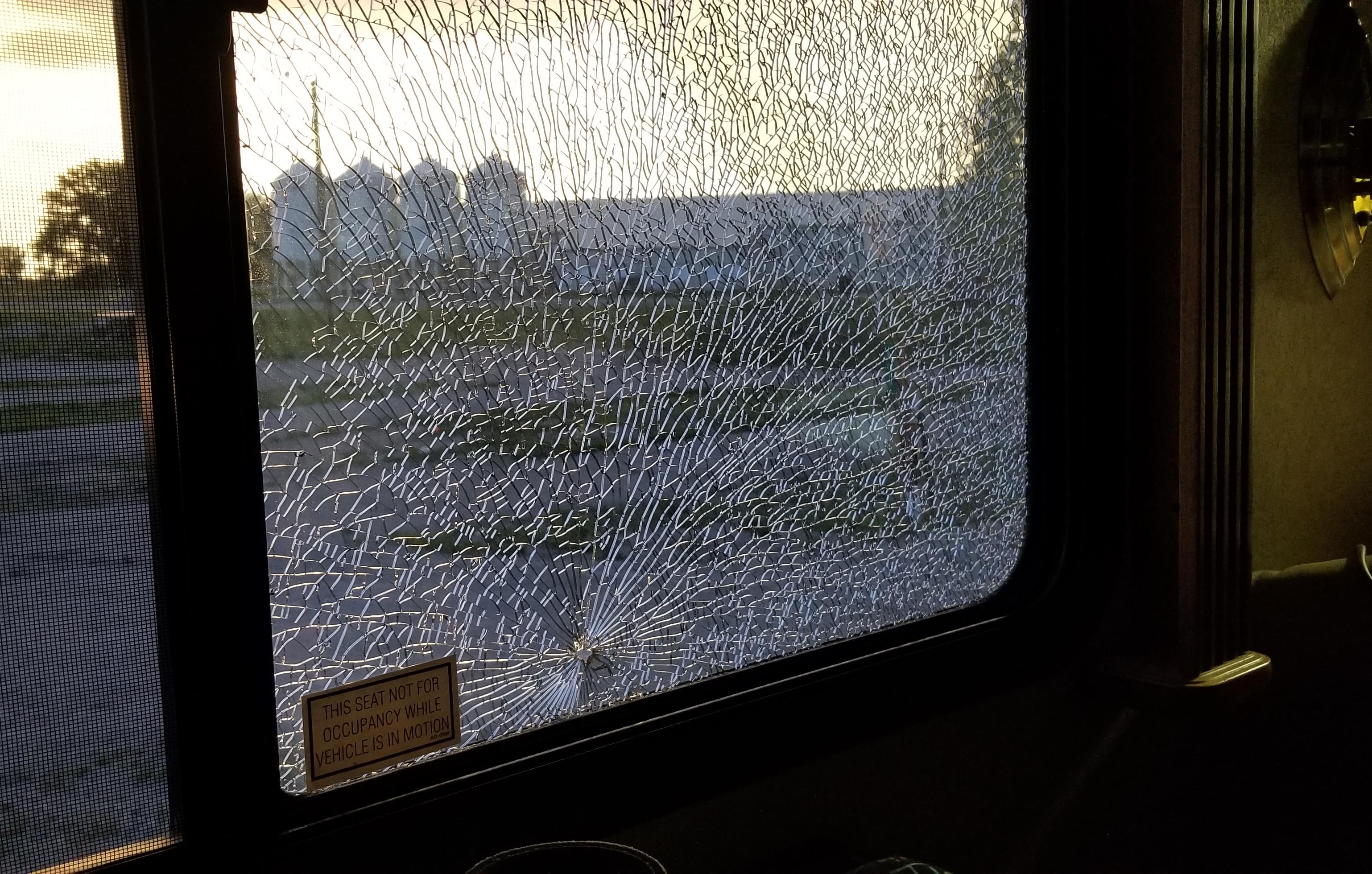 Thursday, we spent the day figuring out what to do about the window.  Elard was able to get Foretravel on the phone and they will order a replacement for us.  They suggested that we get a roll of carpet protector plastic wrap and cover the shattered pane with that.  It should hold it in place while we are in motion.  Hopefully we can figure out something that allows us to continue to travel rather than making a mad dash back to Nacogdoches. Elard also let the park owners know about it, maybe they will work with us.  He also replaced the hot water relief valve to stop a leak.  I spent the day cutting fabric.  I cut pieces from all the fabric I collected over the last 4 weeks for both the travel quilt and for my tiny houses quilt.  I also prepped the batting and backing for the two baby quilts I have in play.  I made ribs for dinner.
Friday, the owner of the RV Park called us today and said he is going to file with his insurance, YAY!  It is nice when people take responsibility.  Elard and I made a run into Fargo to find the carpet liner.  We also stopped at Sam's to try to find some clorox wipes, I've been trying to find them since March and haven't been able to find any.  I have my homemade stuff but I would really like to get some of the real thing.  I am down to about 20.  We found the carpet liner at Lowe's.  I think this is going to work like a charm.  It went on very easily and we added some clear waterproof Gorilla tape around the edges.  You can't even see it from the inside.  We'll see on Sunday how well it works, at least I am pretty confident that it won't fall out while we are in motion. We had dinner at the Country Kitchen because I saw an advertizement for Fish Fry Friday.  It didn't occur to me that it wouldn't be catfish LOL.  It was cod or haddock, still okay but not as good as catfish.  We ended the day with a walk around the Casselton Reservoir, just under two miles but the weather was awesome, 74 degrees, no wind, and fluffy clouds in the sunlit sky.

Saturday, I decided to make today a sew day.  I managed to get both the baby quilts basted and ready to begin the quilting.  They are so cute. And I managed to cook dinner too using our friend Rob's Cajun BBQ Shrimp recipe.  So yummy.  I added some fresh asparagus to the mix for a little healthy touch.   Actually, the recipe isn't too bad calorie wise, IF you leave all that yummy extra sauce in the pan rather than soaking it up with bread....but who has that kind of resolve?  It was the last of the asparagus I bought at the farmers market last week.  My floral arrangement is about done too.  Maybe I can find another in Bismark, our next stop.  

Make Life an Adventure!