Cheyenne, Wyoming
Sep. 06 - Sep. 12, 2020
Sunday, we made good use of our last day in South Dakota.  We started by driving to Wall Drug in Wall, SD.  If you've been anywhere within 300 miles of Wall you have seen several signs for Wall Drug.  It is really kind of ridiculous, so we had to make a stop.  Yes, it is a huge tourist trap but so much fun.  They have several stores that are all inter-connected and have anything you "need" or want.  On our way to Wall Drug we passed some HUGE fields of sunflowers.  I had no idea the fields were this big for sunflowers.  Anyway, we continued on to the Minuteman Missile Visitor center.  They have three locations, the visitor center itself, a missile control site, and a missile site with a clear cover so you can actually a missile in place.  It is both cool and creepy to visit the sites.  Next we stopped at the Prairie Homestead. It is a sod home built in 1909 that is preserved along with many of the families belongings and farm equipment from the era.  A dirt home still standing 111 years later, that is amazing to me.  The farm has a large prairie dog town on the grounds that have a bunch of white prairie dogs.  they also had a nice little picnic area we took advantage of to have lunch.  Next we drove thru the Badlands National Park.  This is where I dislocated my knee the last time so no hiking this time.  We saw a big horn sheep, buffalo, and some other type of goat. The landscape here is pretty.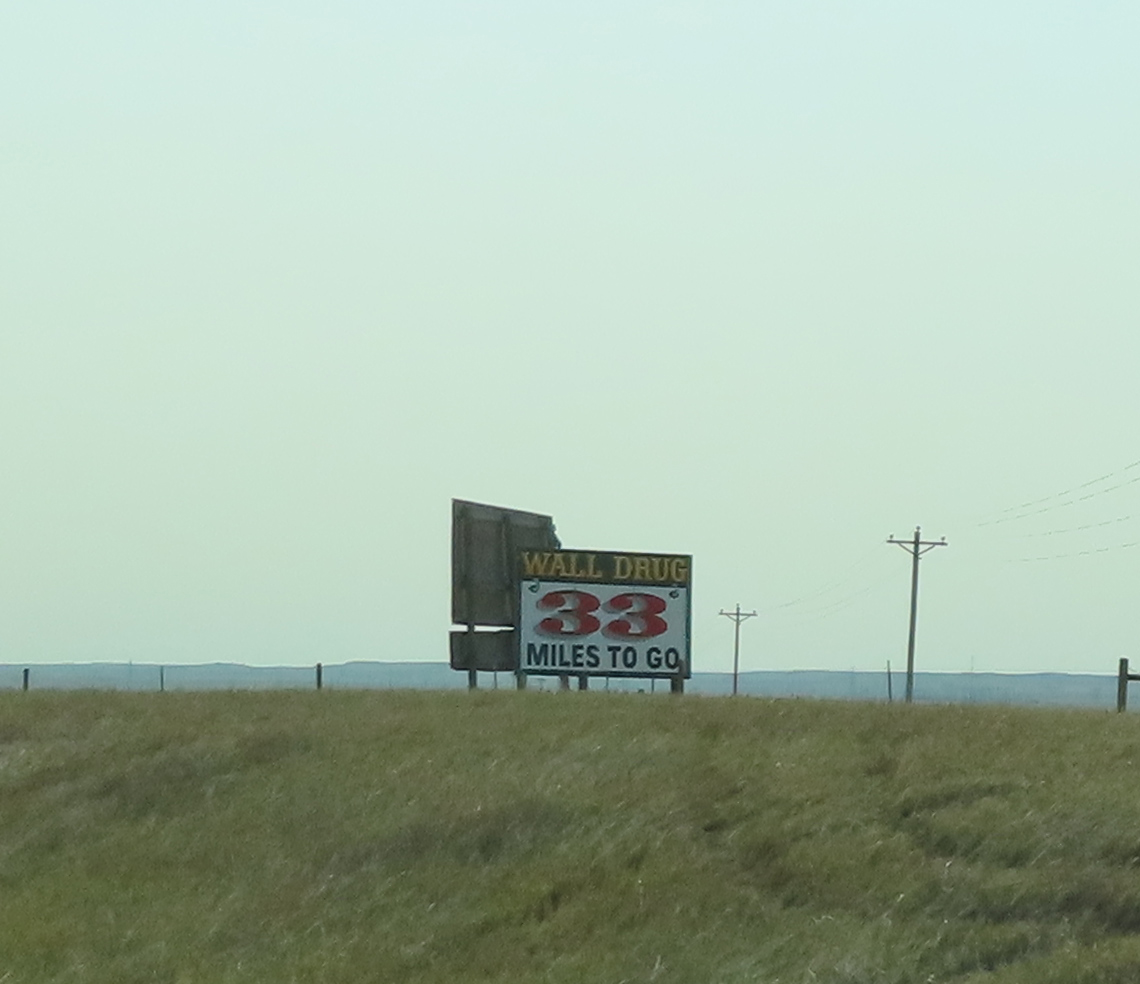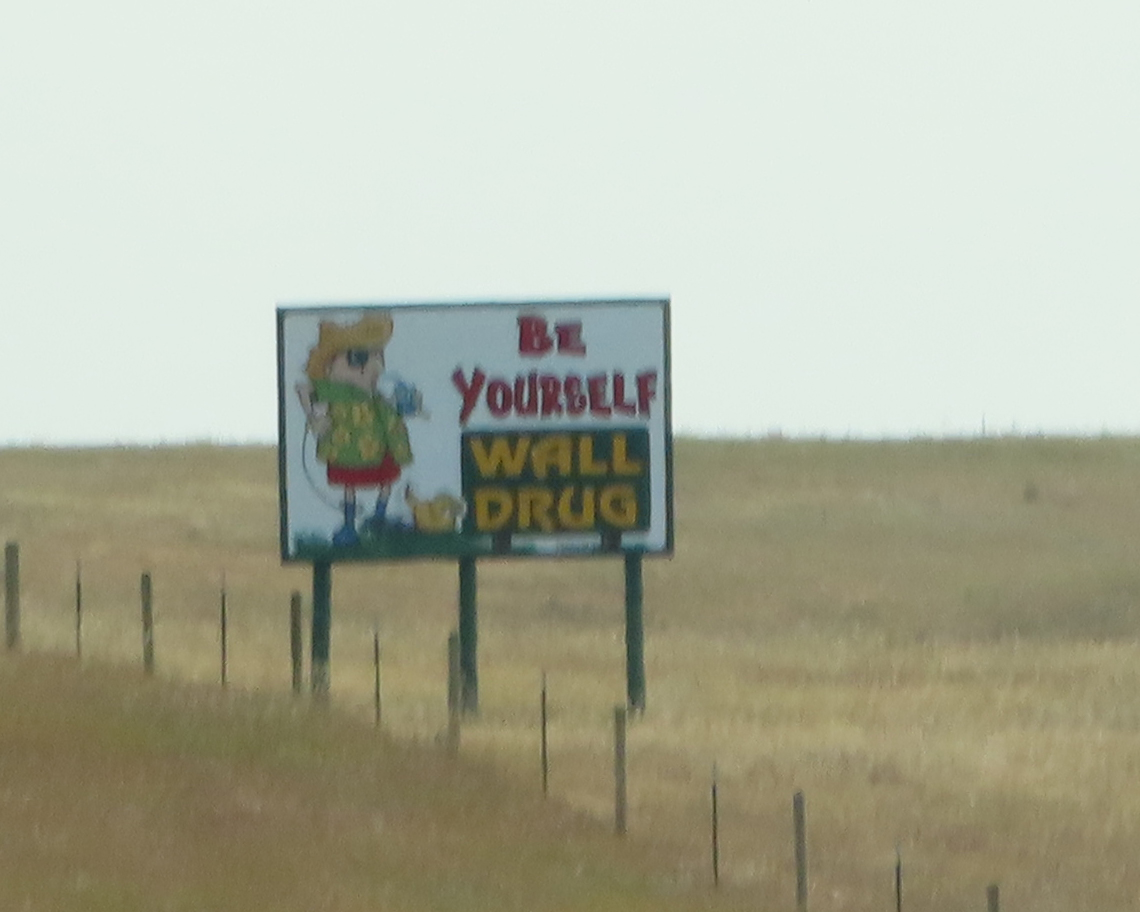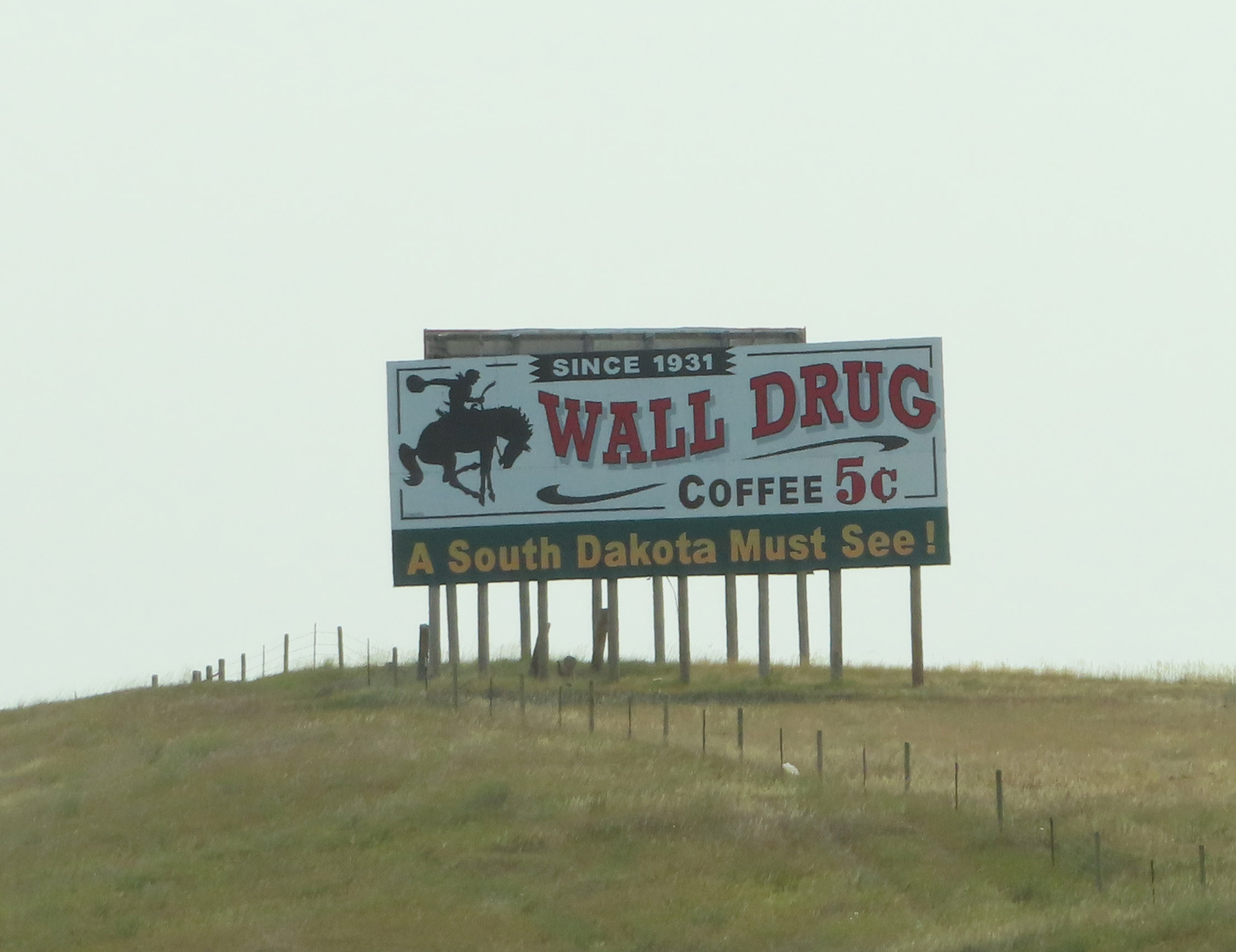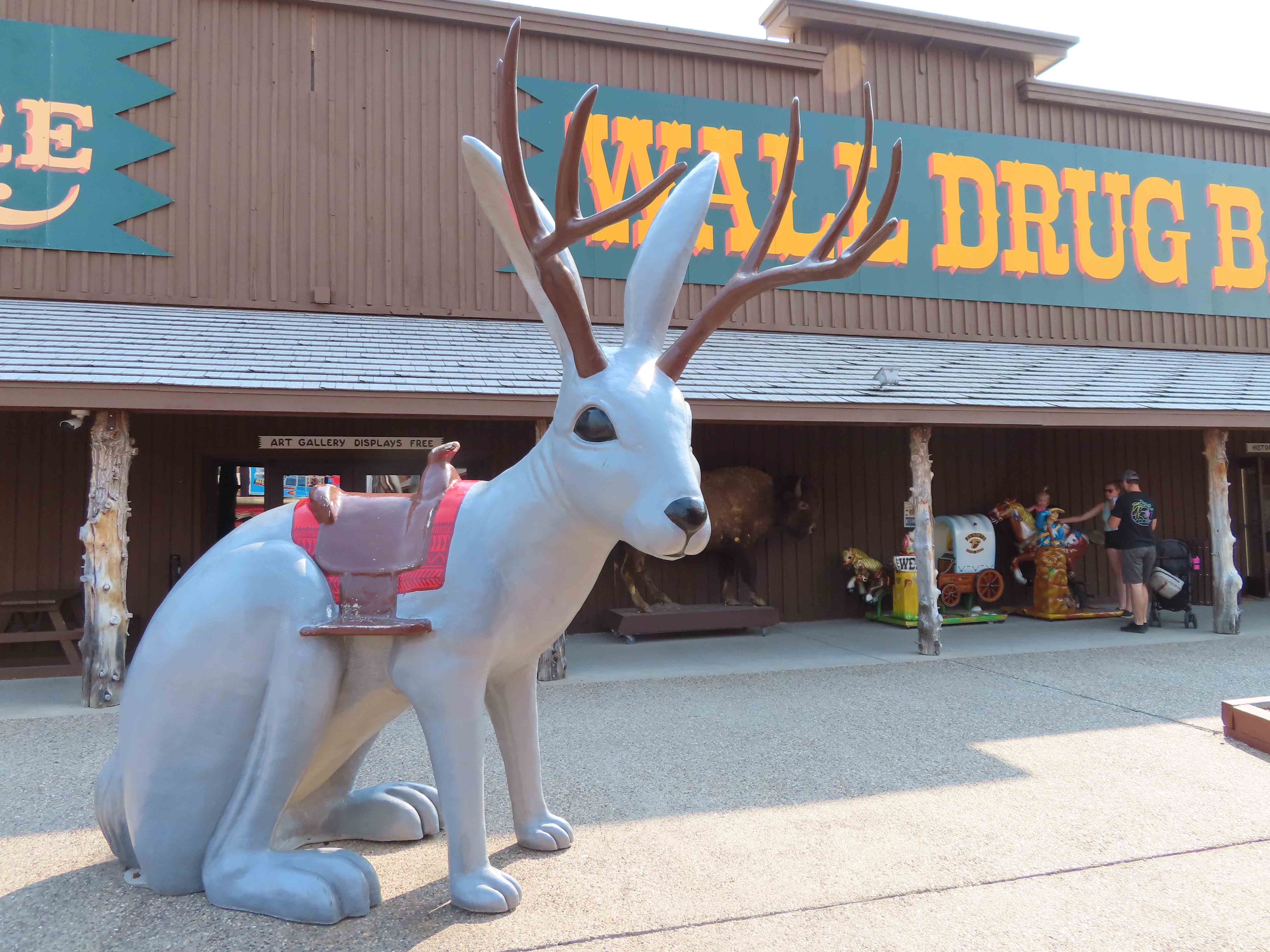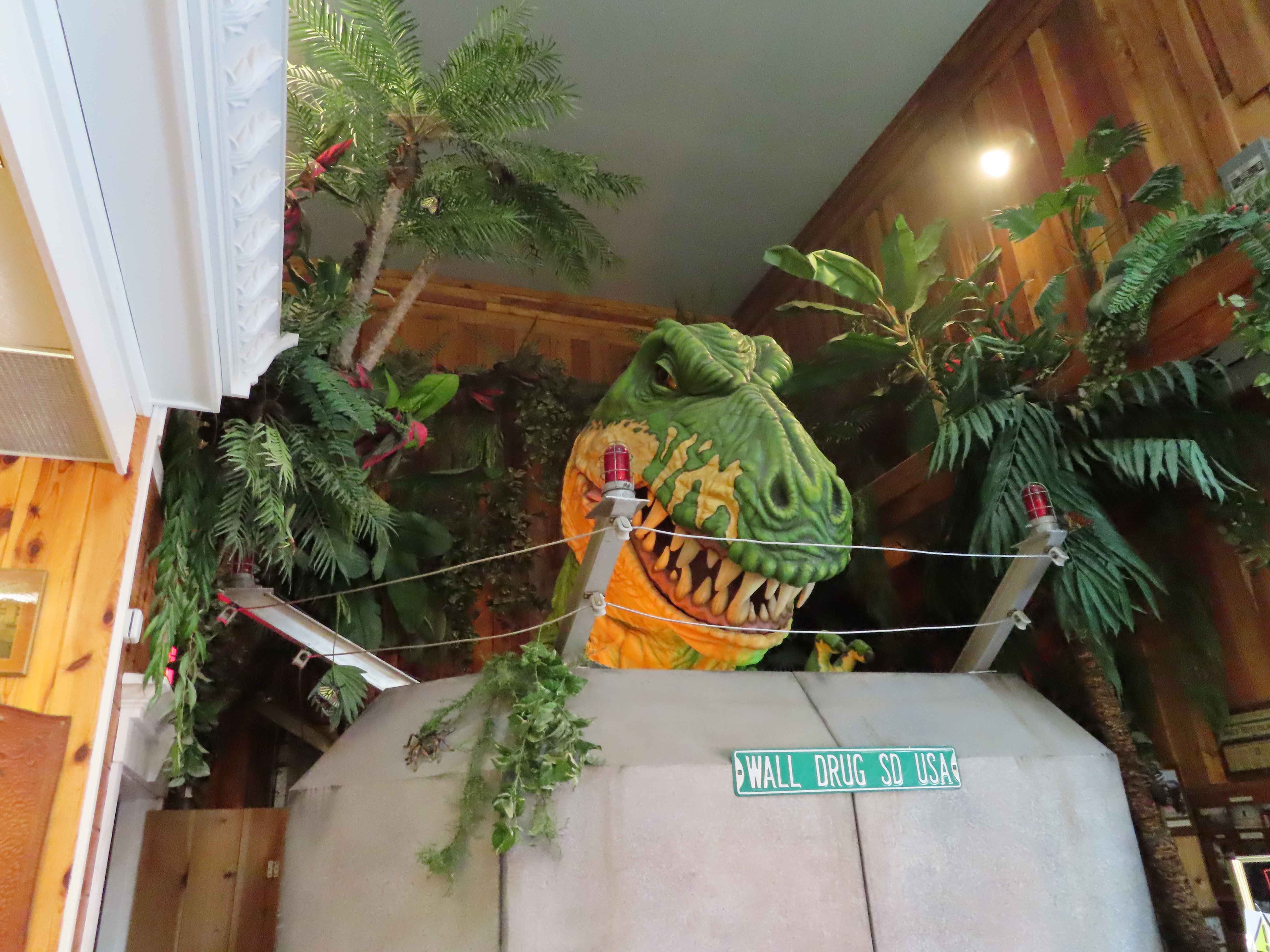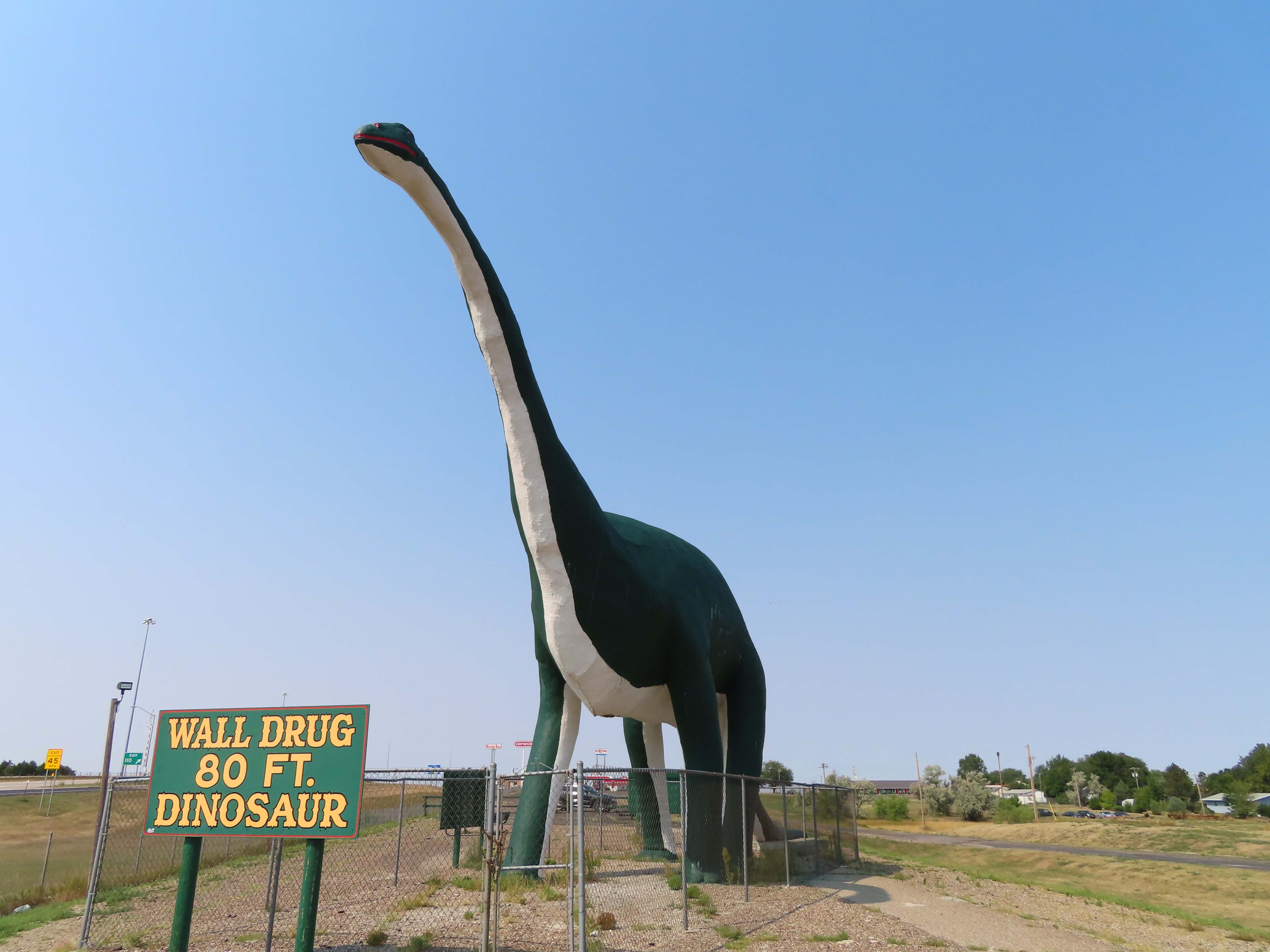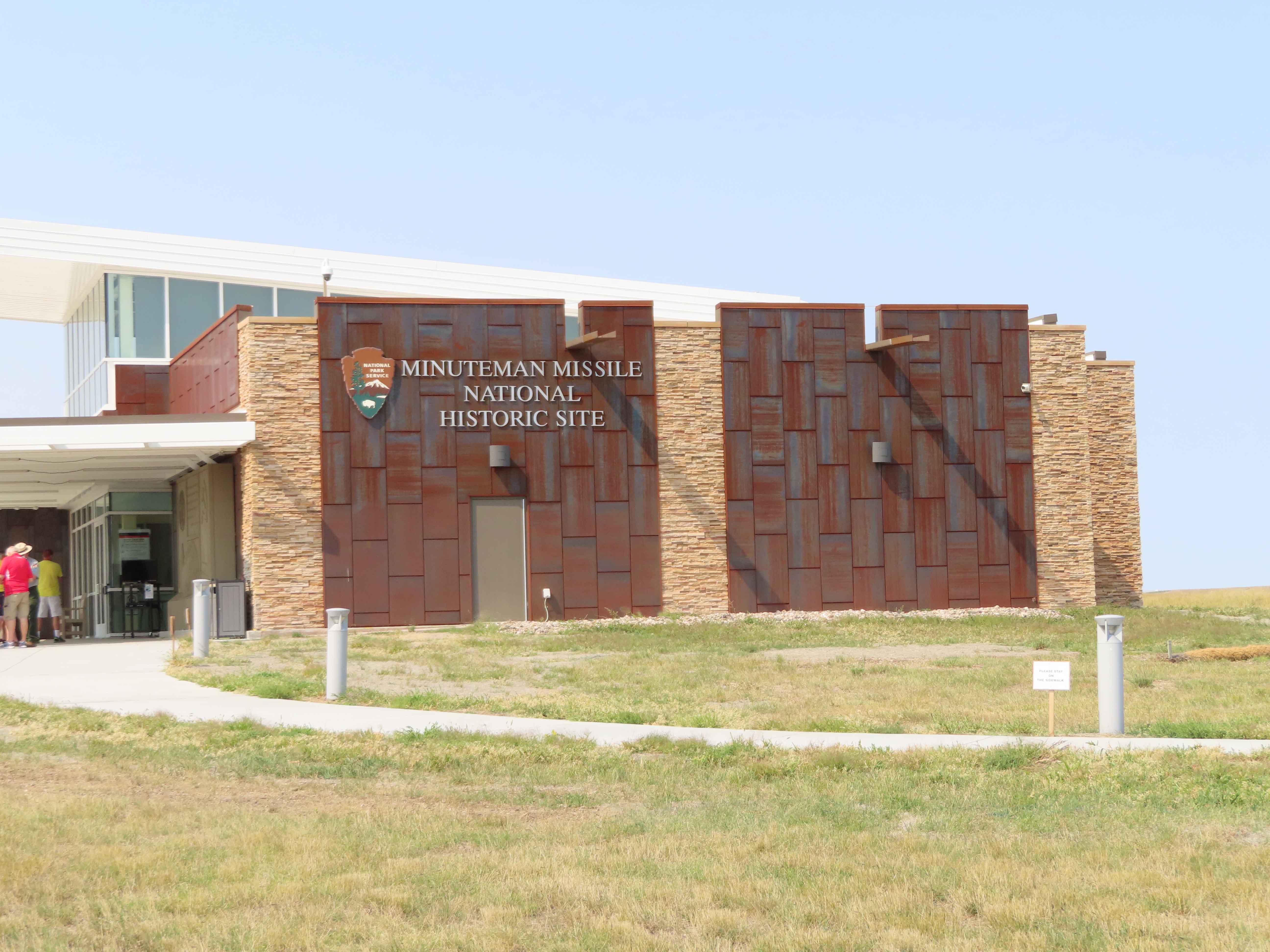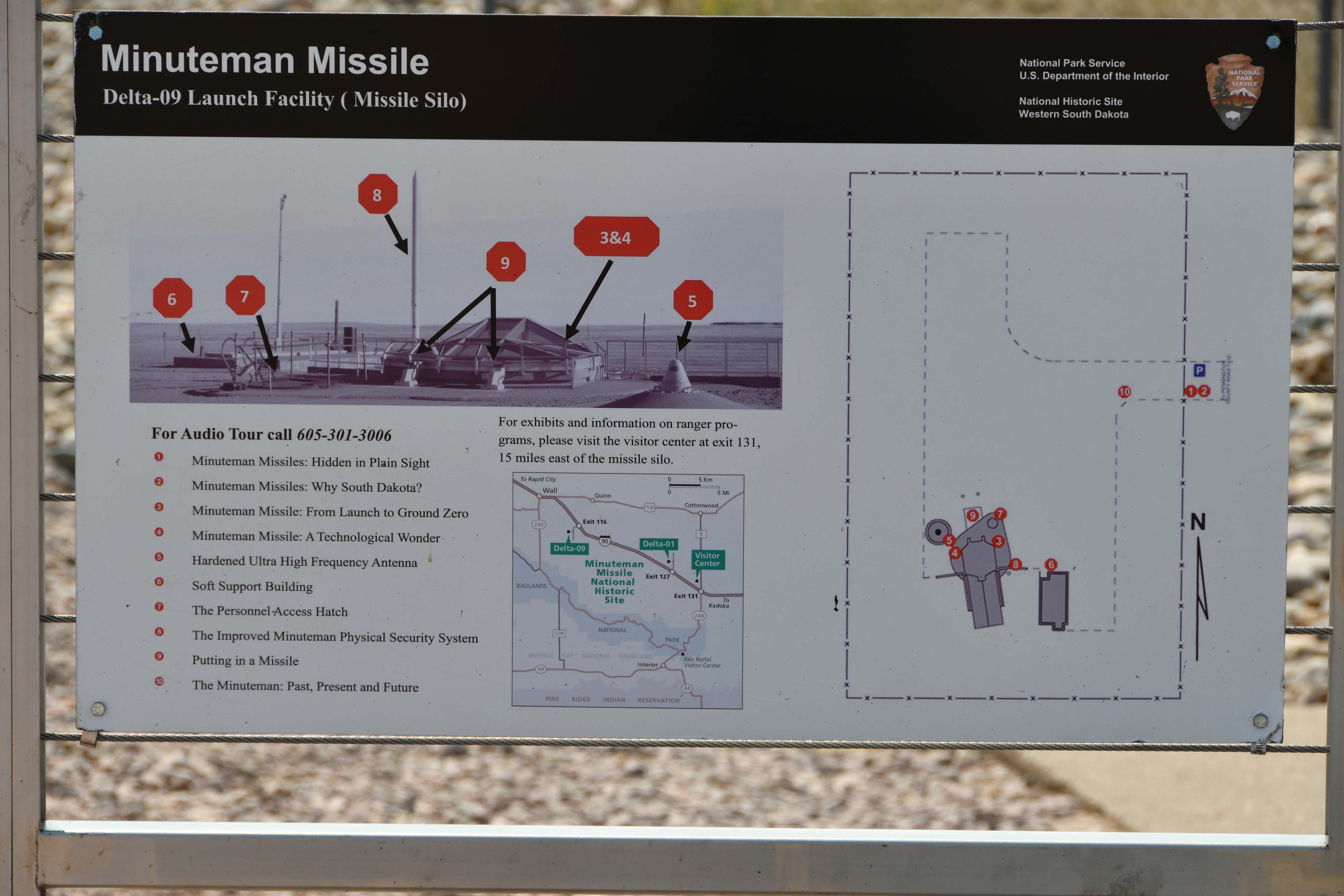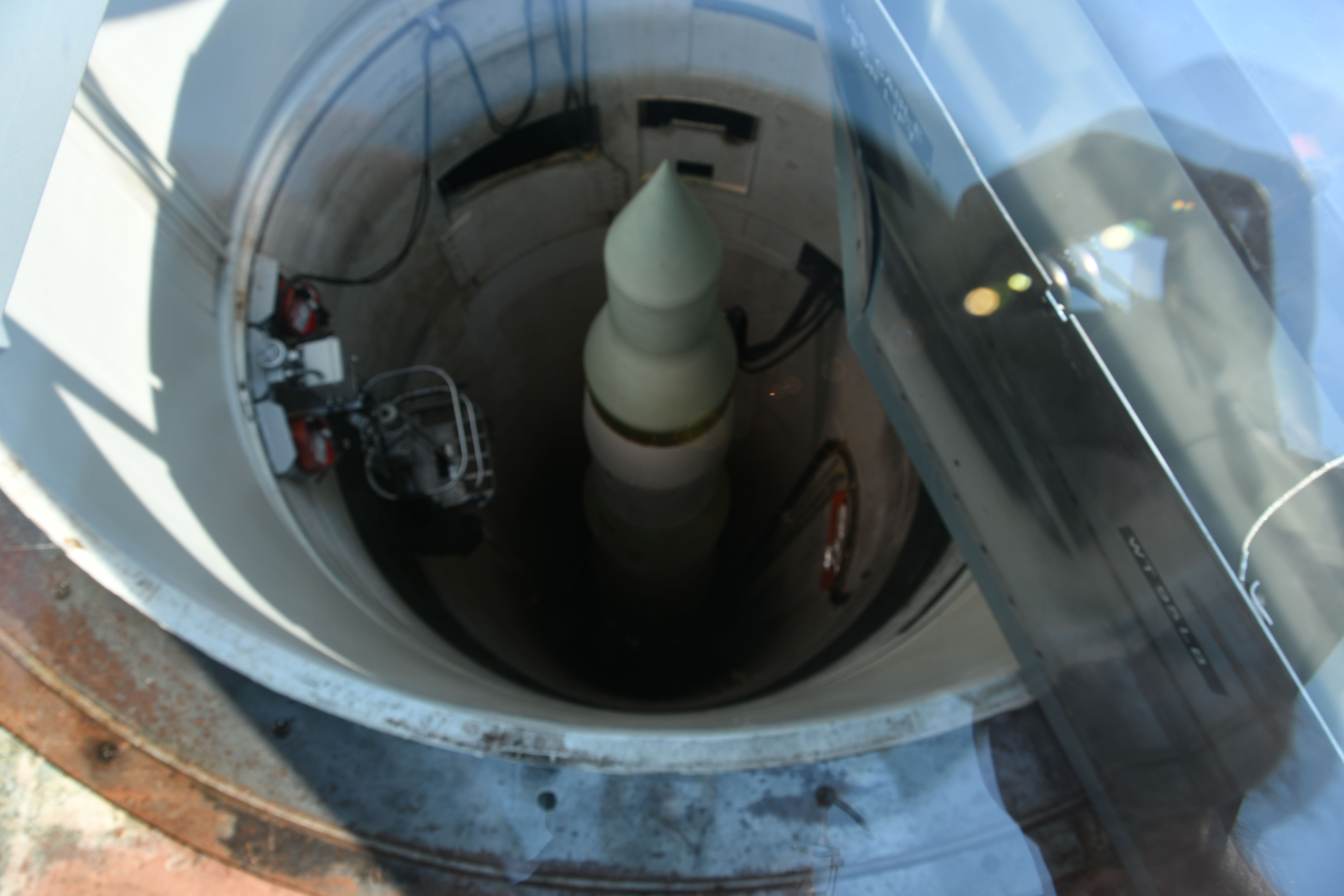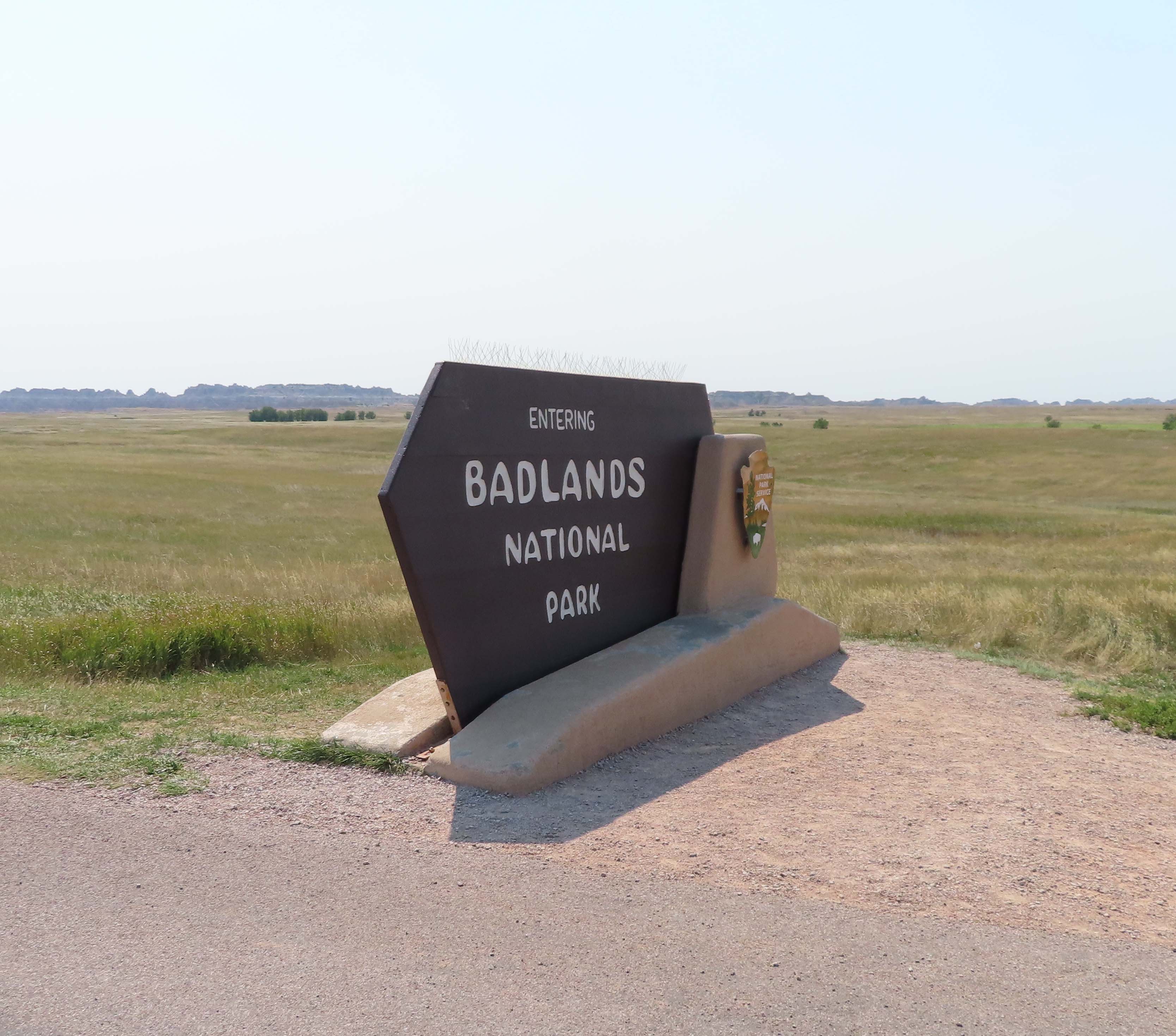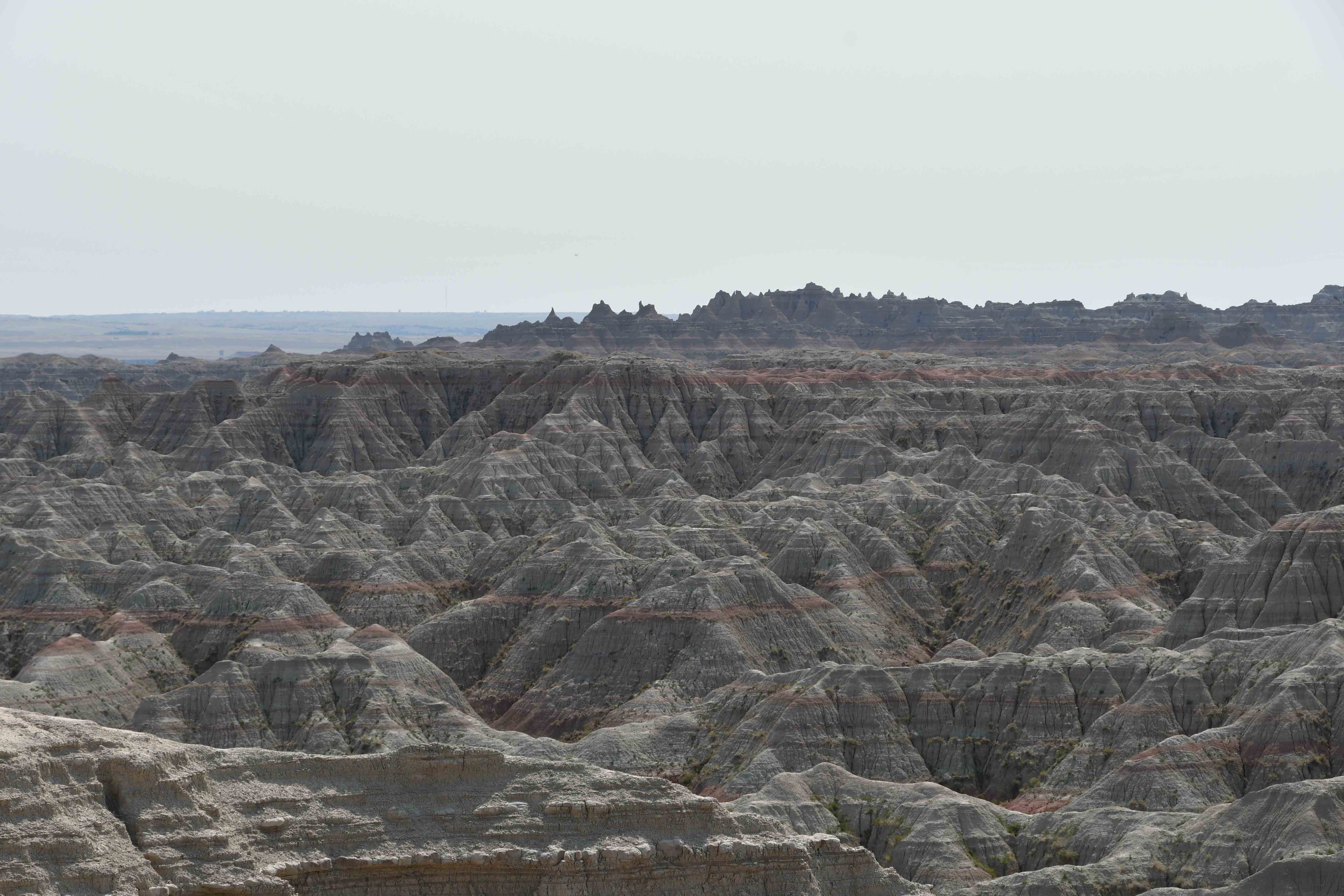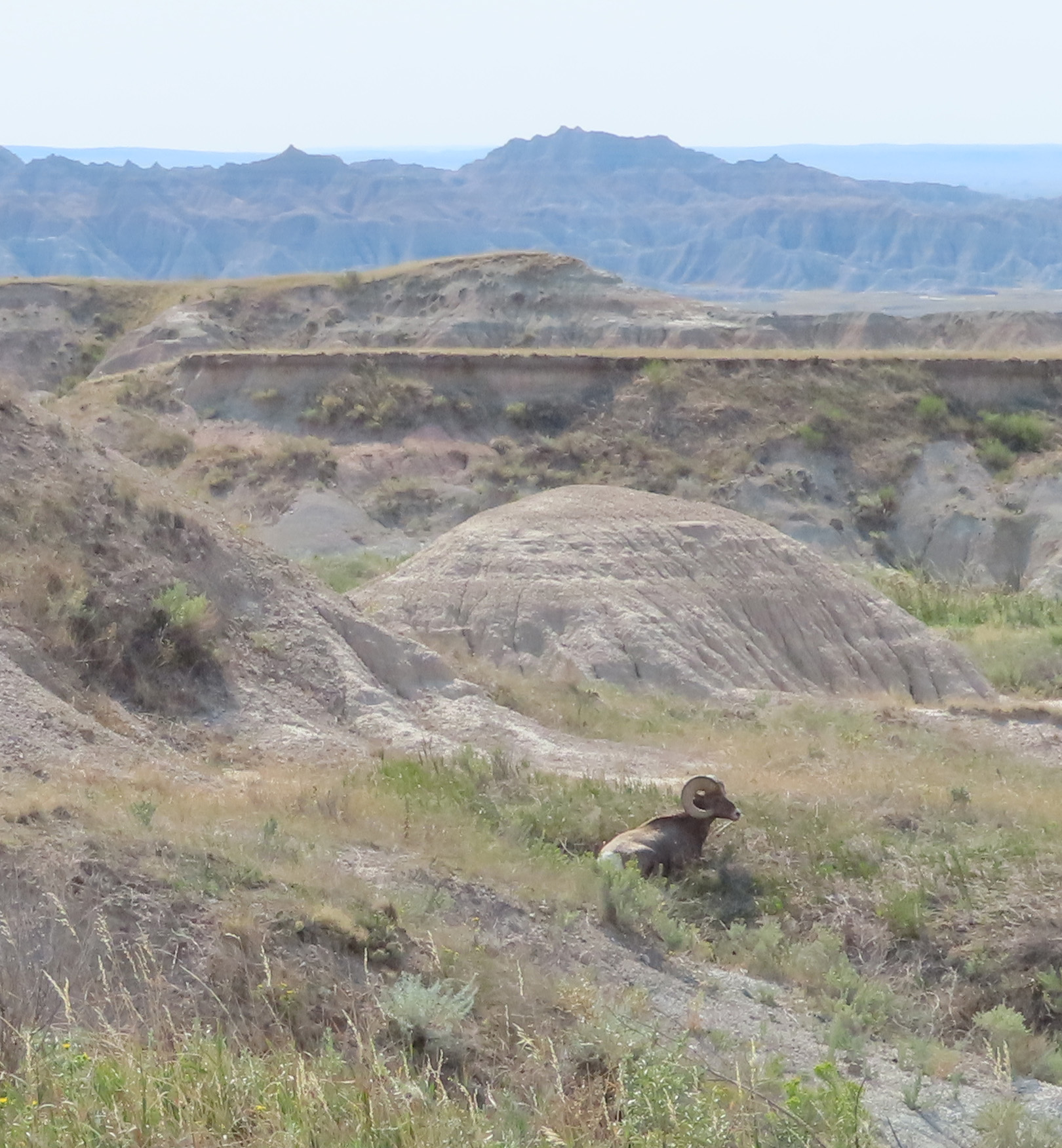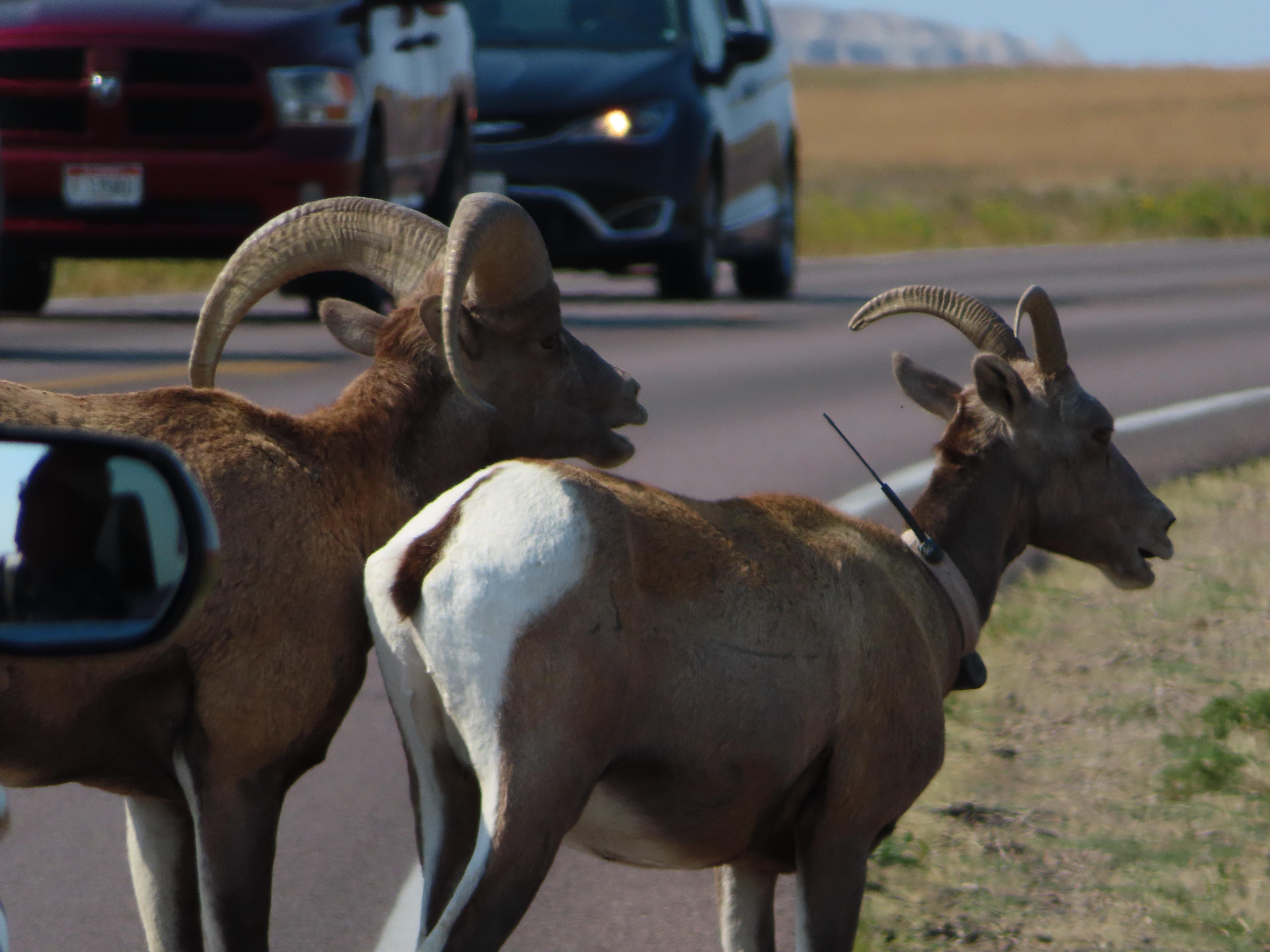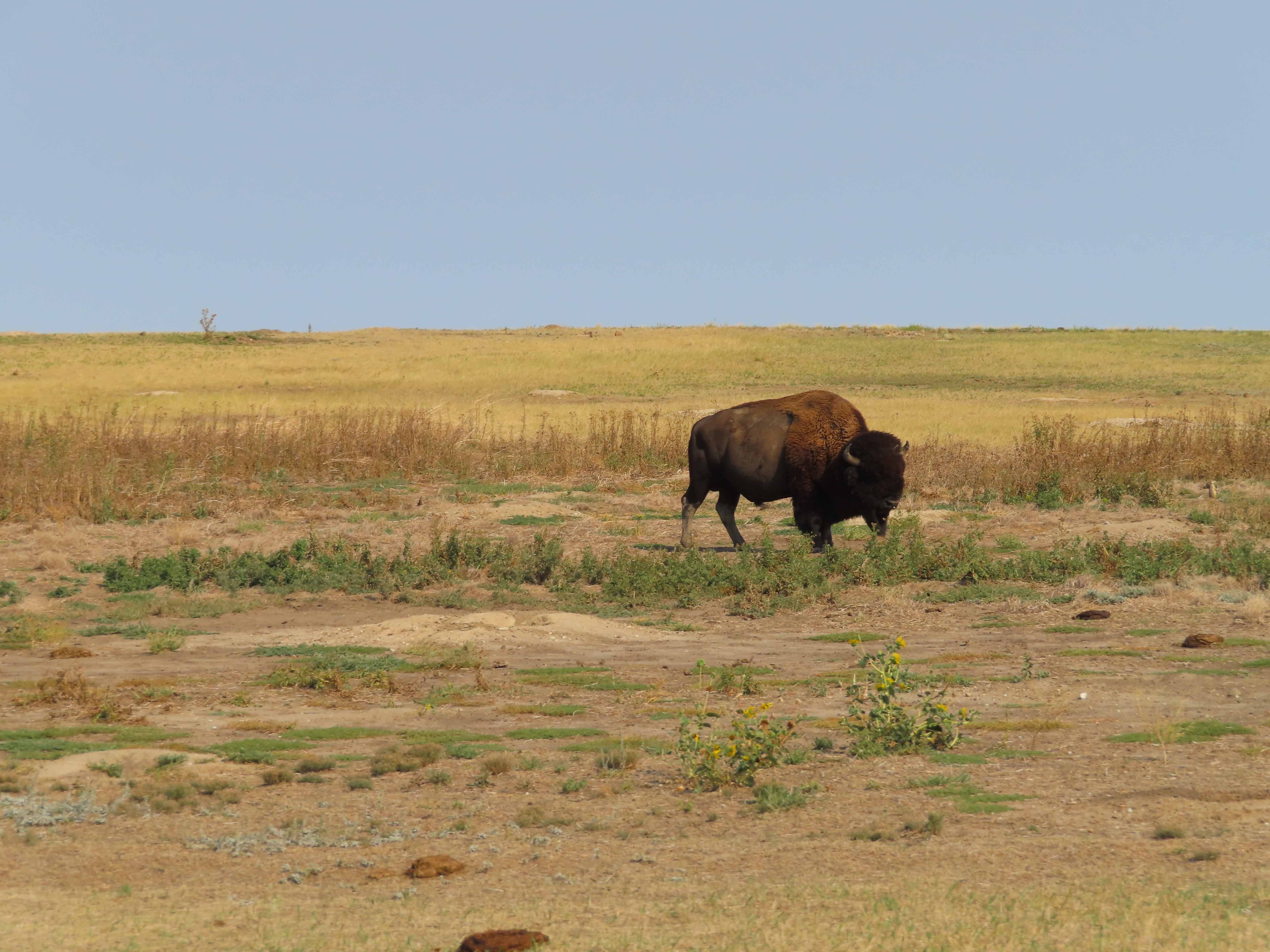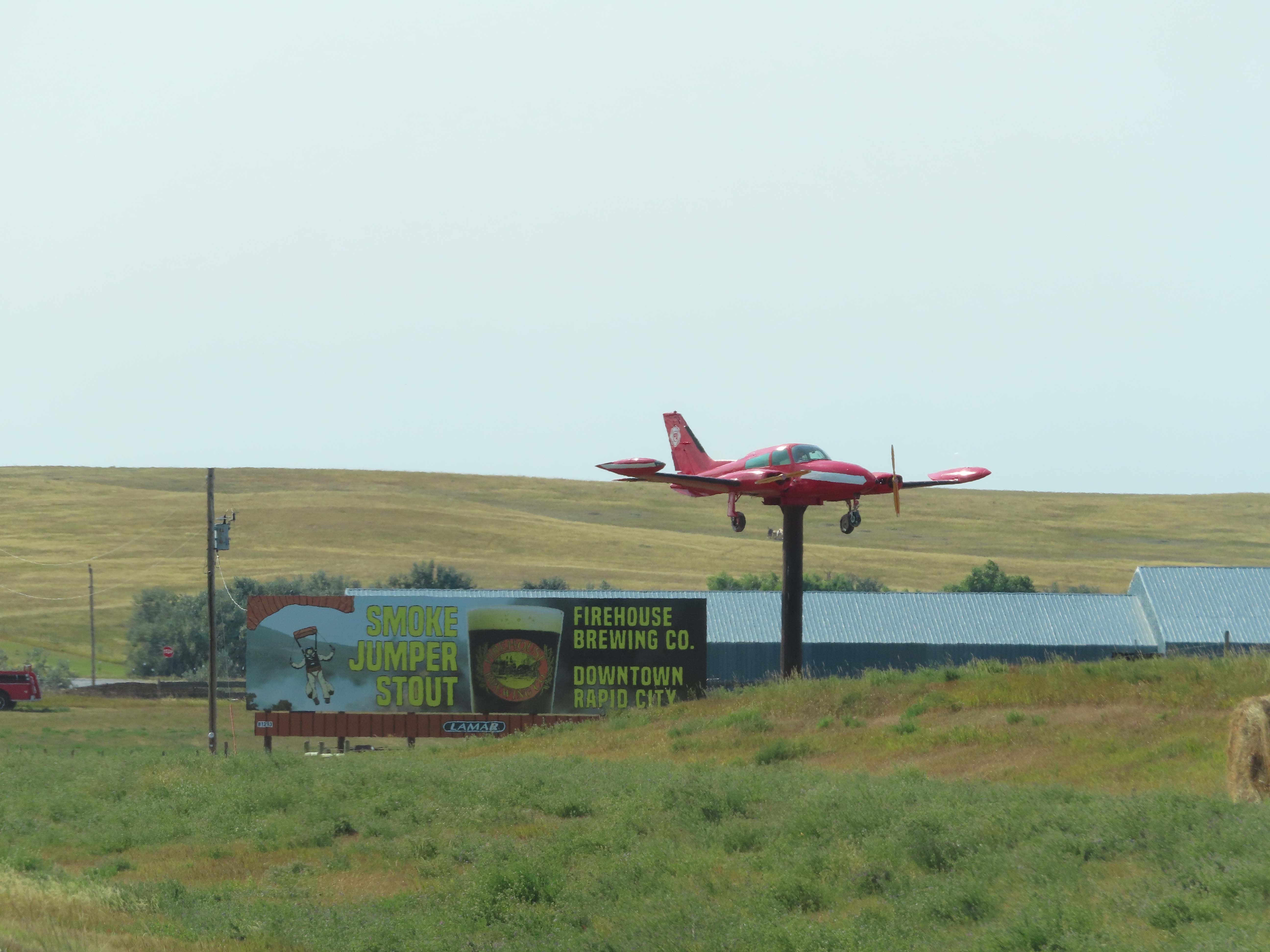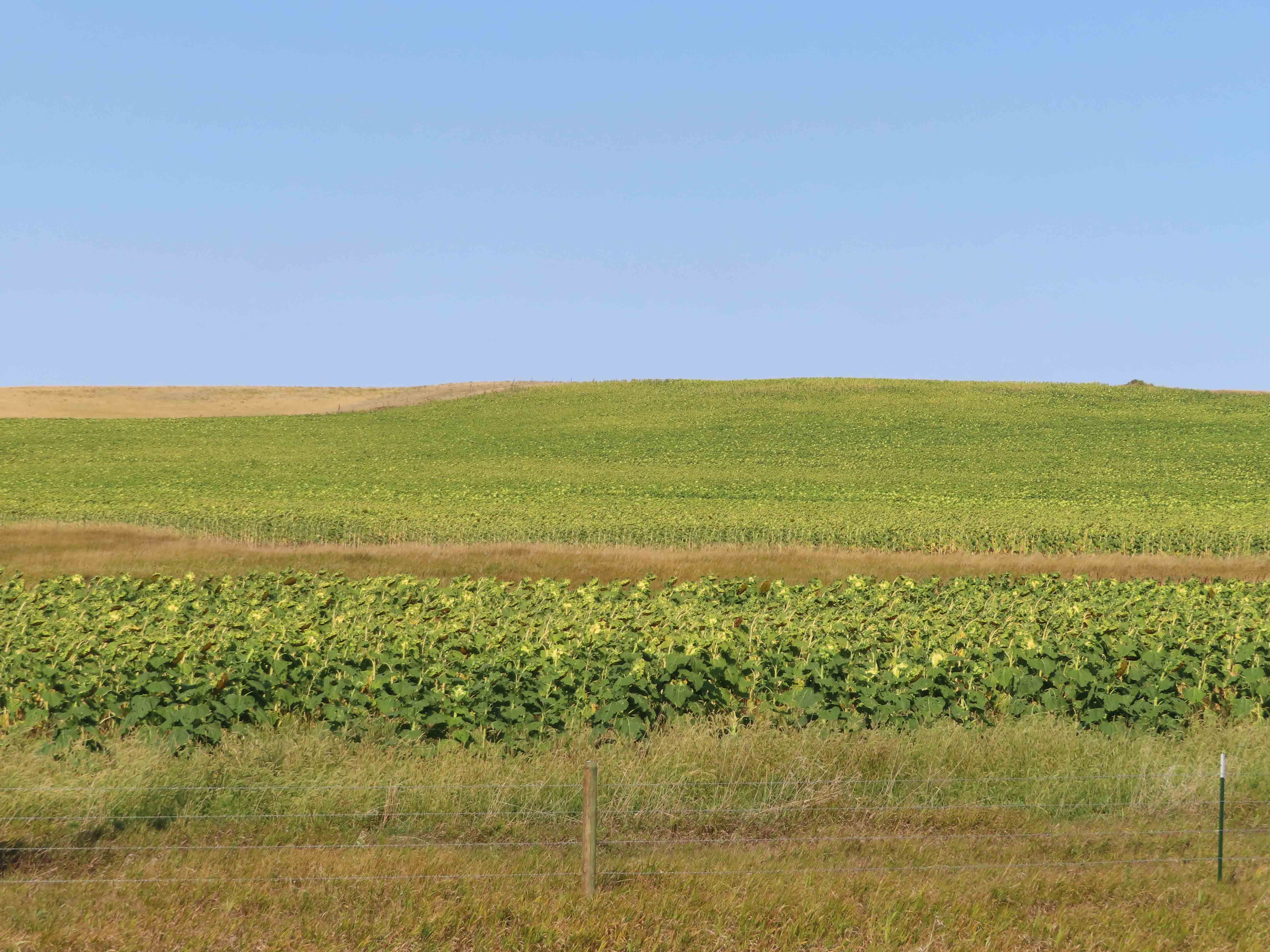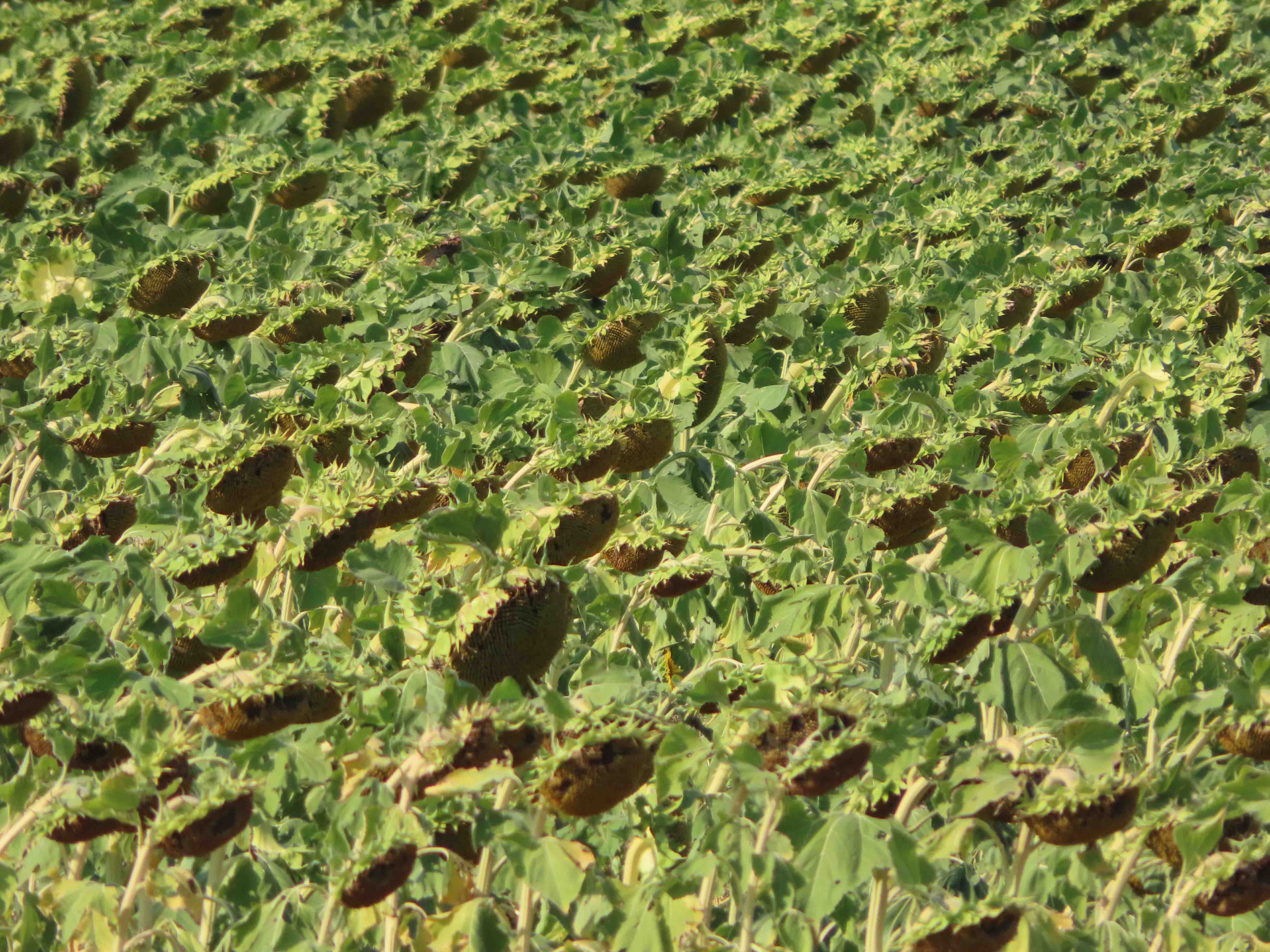 Monday, we left a little earlier than normal today for couple of reasons.  First, we were trying to get out of Rapid City before the temperature starts to drop and the snow starts, and second, the drive is 5 hours, a little longer than I really like.  We managed to get to the Cheyenne KOA in Wyoming and get camp set up by about 3:00 pm.  It was still in the high 70's at that point.  We filled up our water tank so we could be disconnected from the water so we would freeze the hose.  The wind was really whipping and by about 11:00 pm the temperature had dropped to 37.  The sleet/snow is supposed to start around 3:00 am.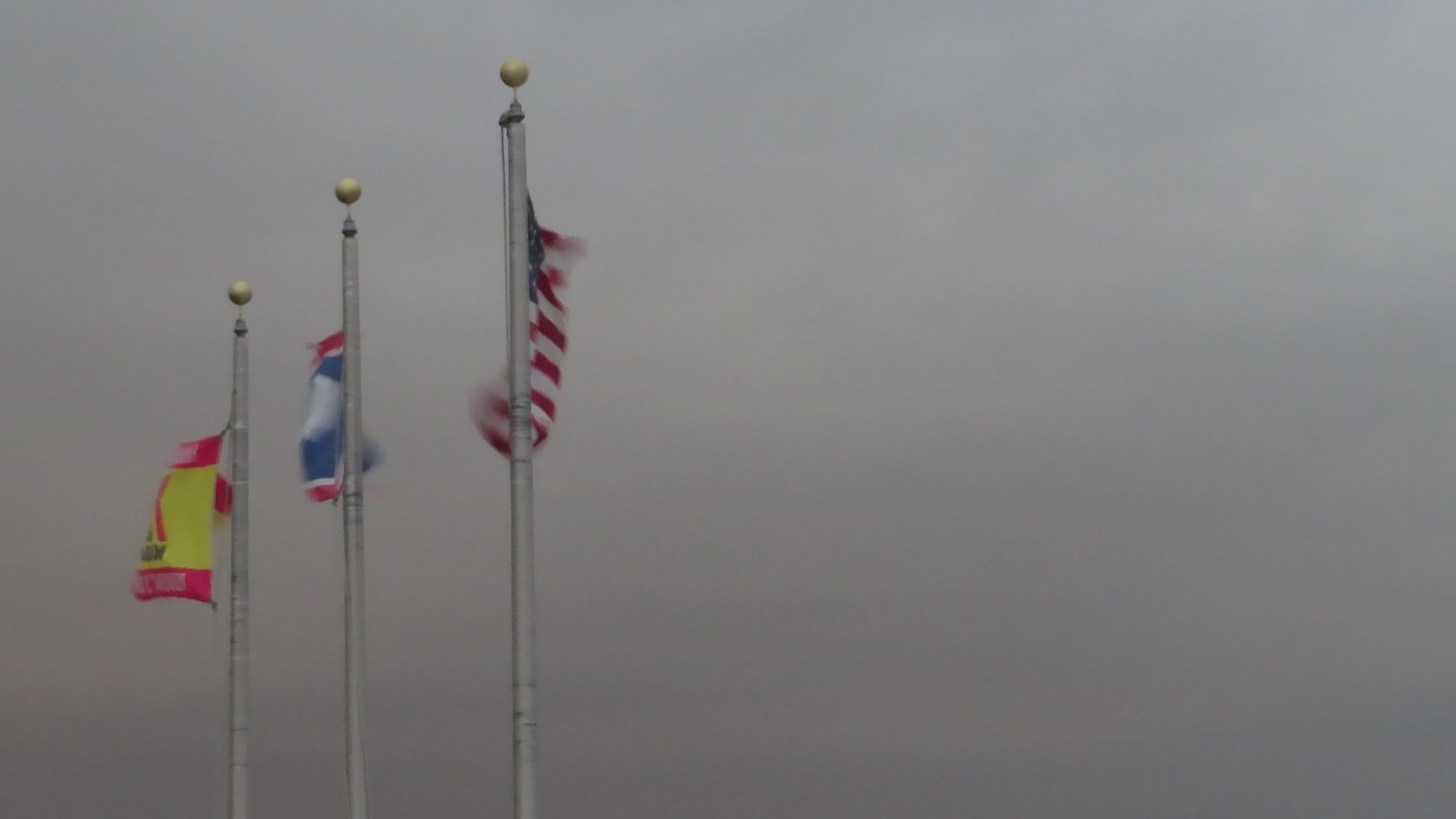 Tuesday, we did not get quite as much snow as was expected.  The high today was only 30 degrees so we just stayed in to stay warm.  I'm pleased with the coach's heating system, it has kept up with the cold and kept us nice and toasty.  I used the time to try out a recipe for Crawfish Monica, one of my very favorite Jazz Fest foods. I found the recipe on Pinterest from Sweet Daddy - D It turned out really good.  I had to use frozen crawfish tails but it worked out fine. I think I will cut the recipe in half next time so there aren't quite as many leftovers.
Wednesday, brrrrr.... Another cooolddd day today, I don't think I made it outside at all. The high was 36.  I did open the door to take a picture of the snow.
Thursday, finally coming out of the cold.  The high today was 50 and all the snow melted.  We took advantage of the clear weather and explored a little.  First we drove past the State Capitol Building, the dome was gleaming in the sunshine. Next we visited the Messenger's Old West Museum.  It is a great little museum with lots of carriages, saddles, furniture, and many taxidermy animals.  Very cool little place, I'd recommend visiting if you are ever in Cheyenne.  Cheyenne is also a large hub for the Union Pacific Railroad. They have several "Heritage" trains one of them being steam locomotives.  The "Big Boys" were the largest steam locomotives in the world.  Their Steam Shop is located here and they continue to run two steam locomotives, how cool is that? They have Big Boy #4004 in Holliday Park that you can walk around.  He is fenced in so you can't climb on him, but it was still cool.  The park was nice too, with some art and several paved trails. As we've traveled around the country we have seen several examples of communities having painted animals etc. around town, horses, cows, fish, buffalo, cranes, here in Cheyenne it's cowboy boots.  I love it.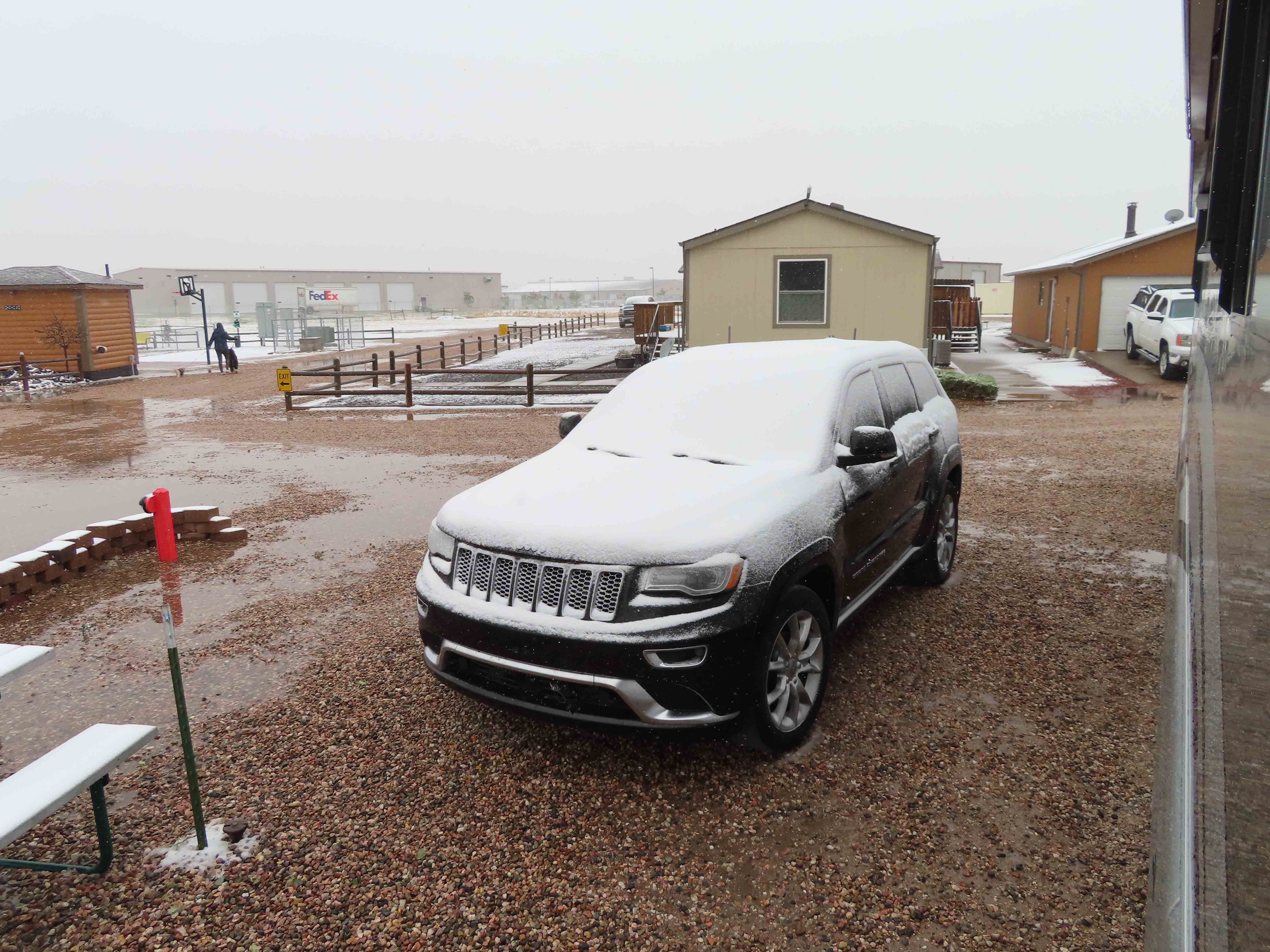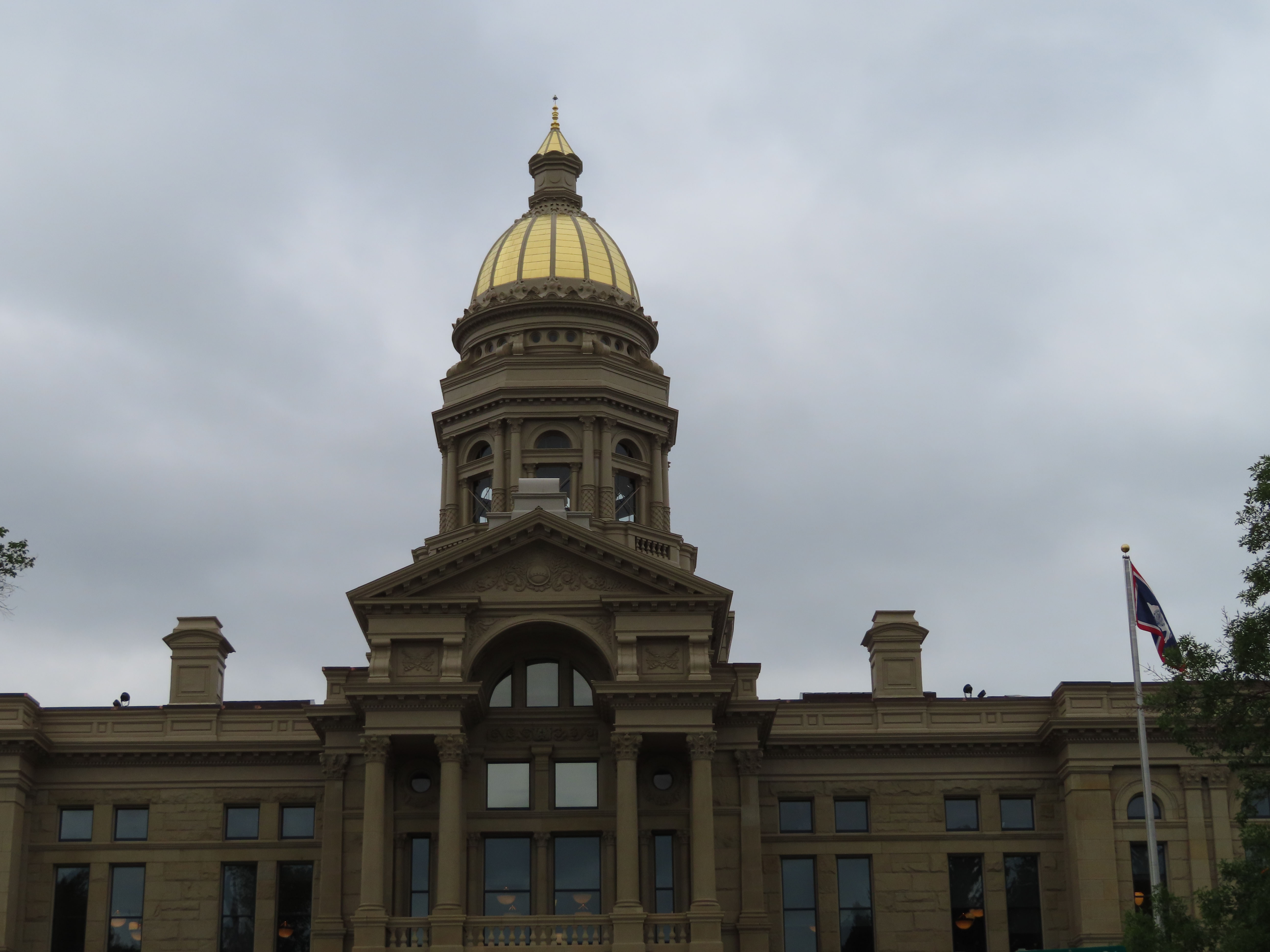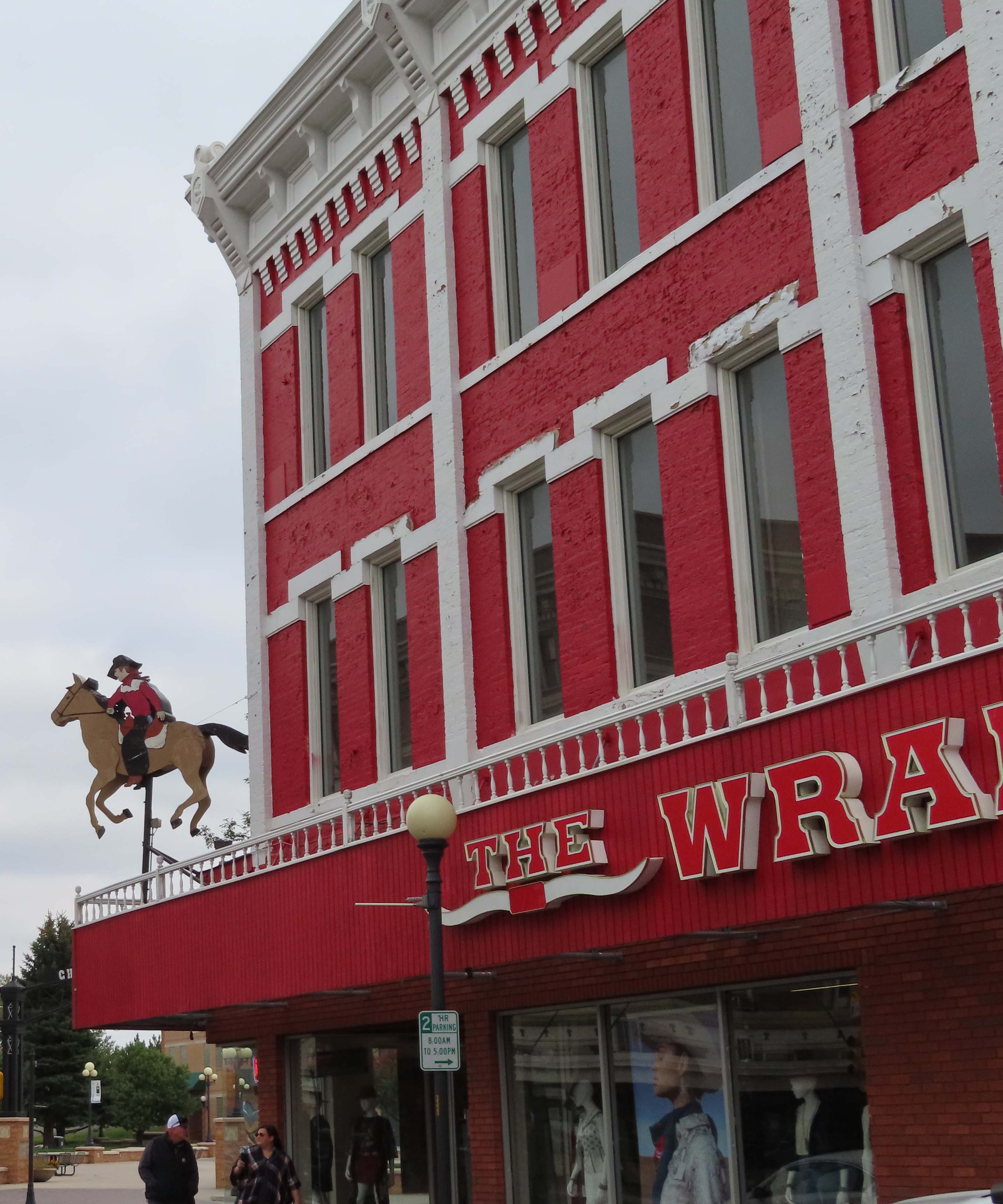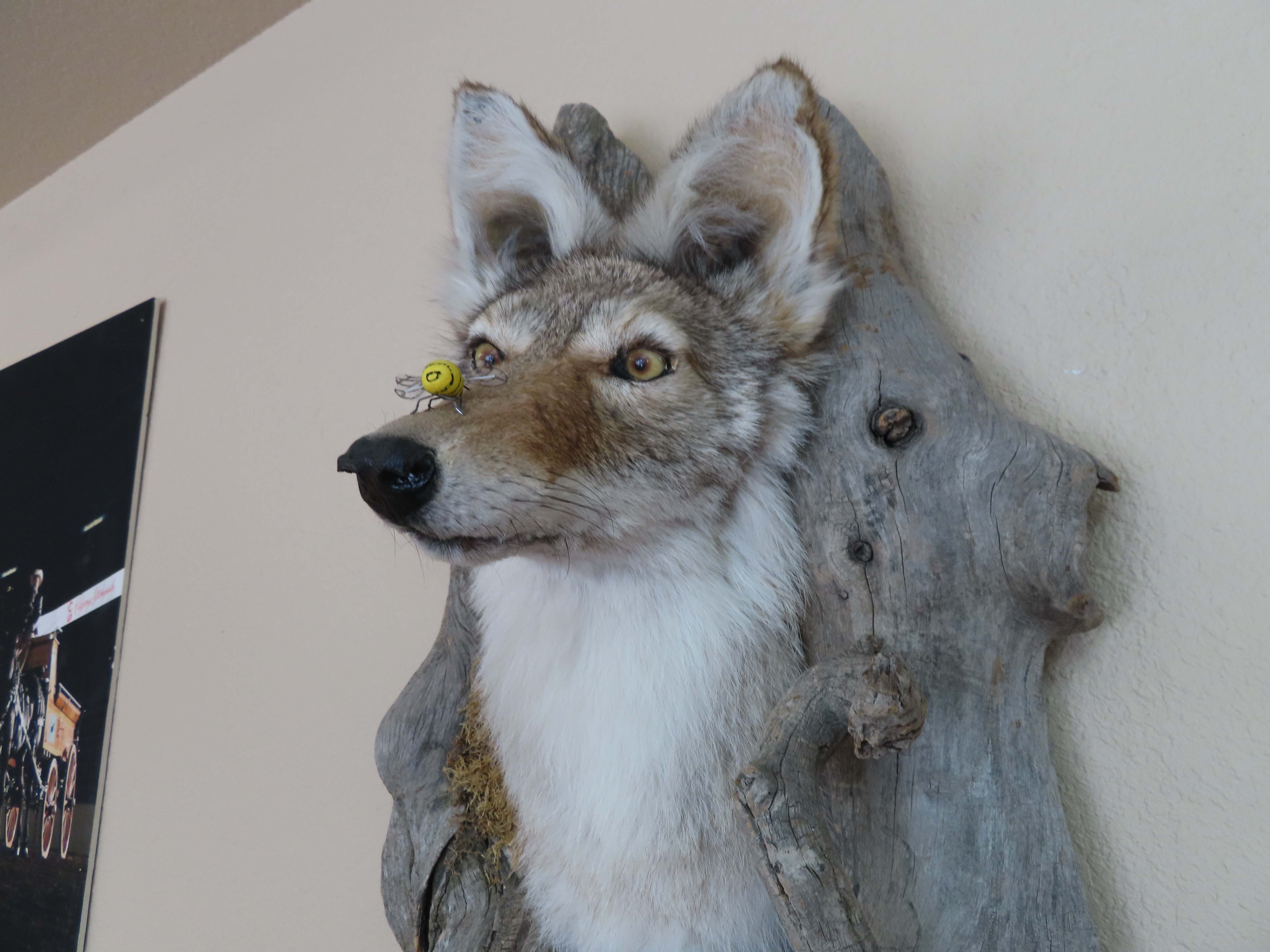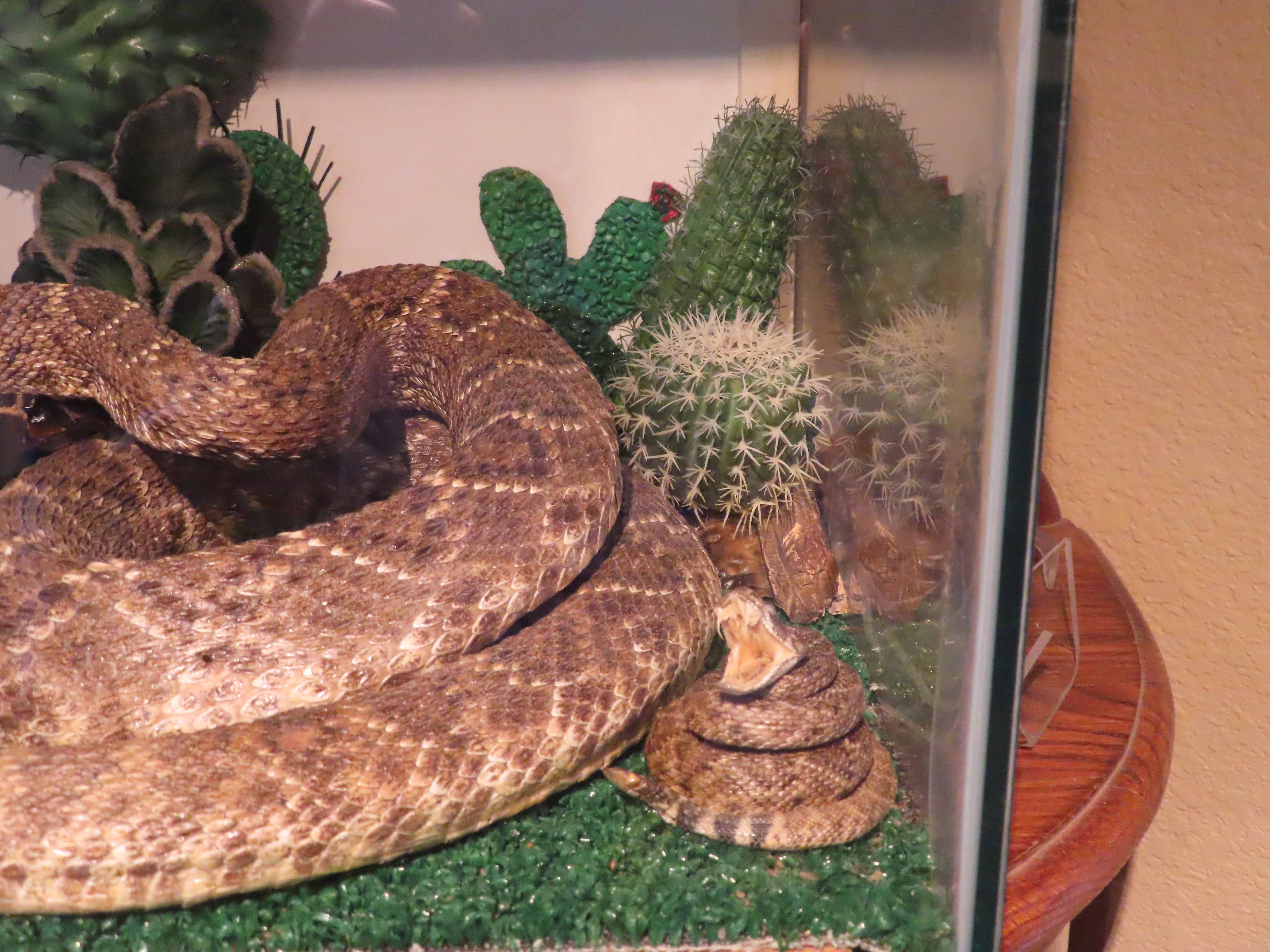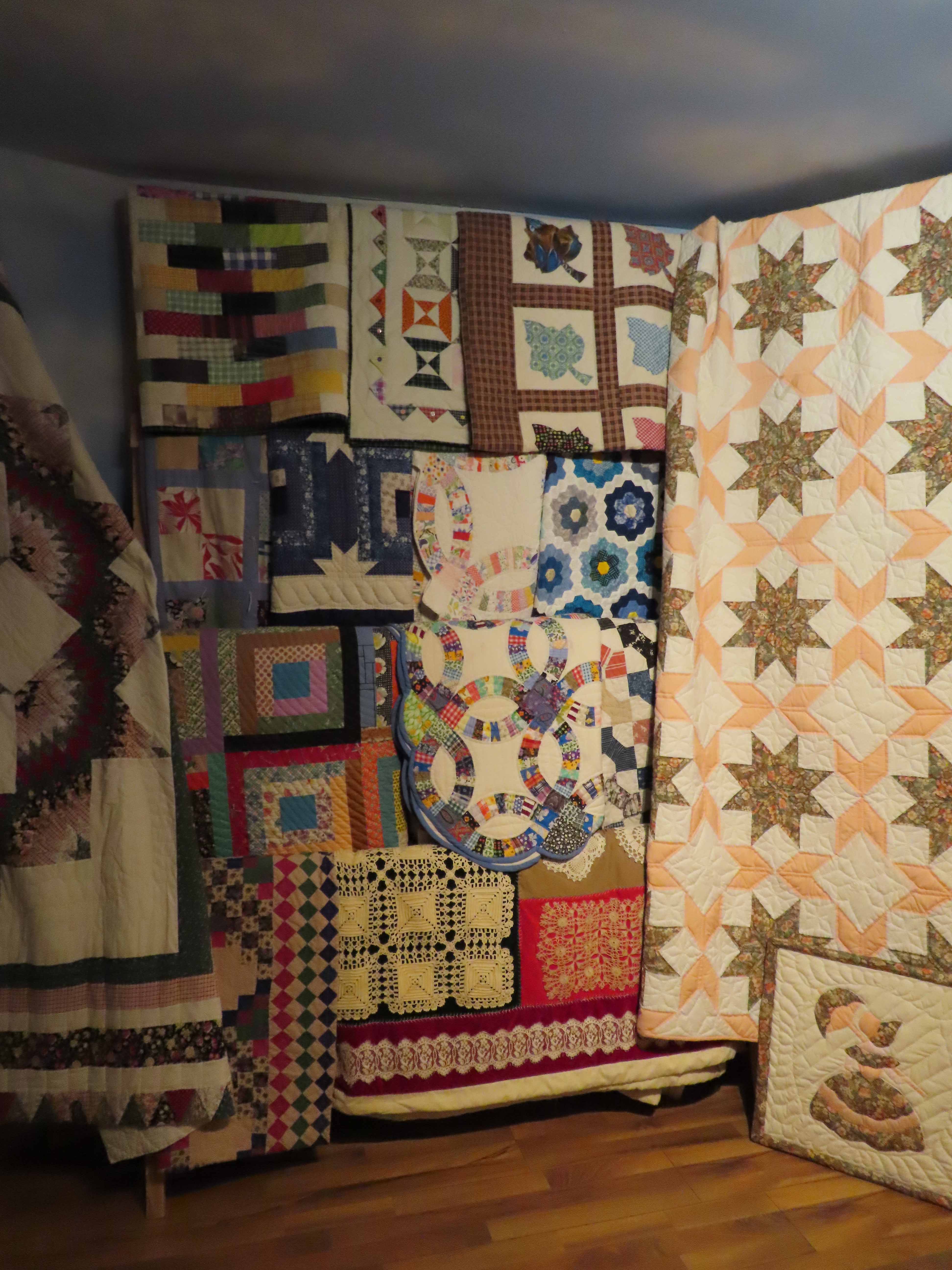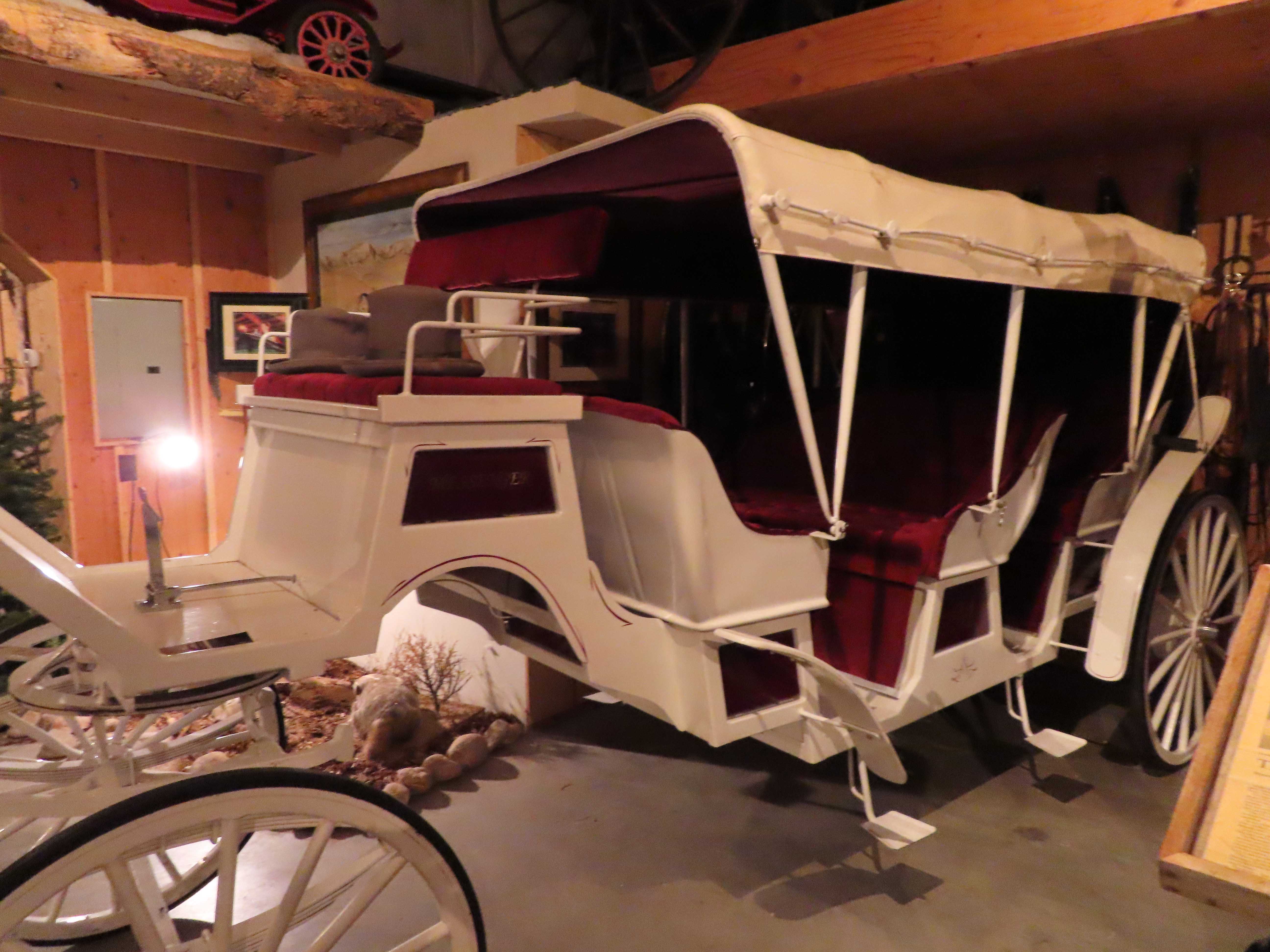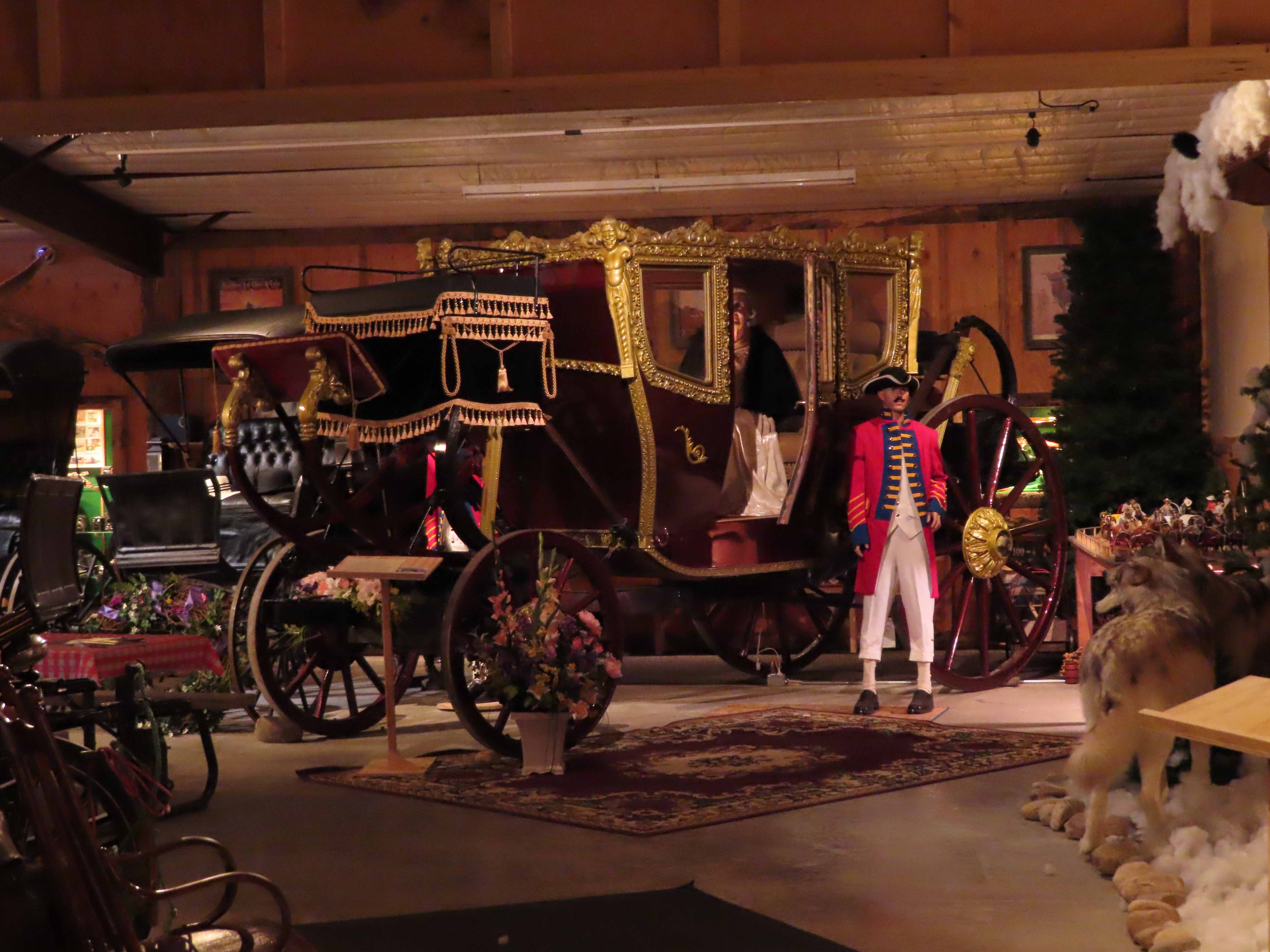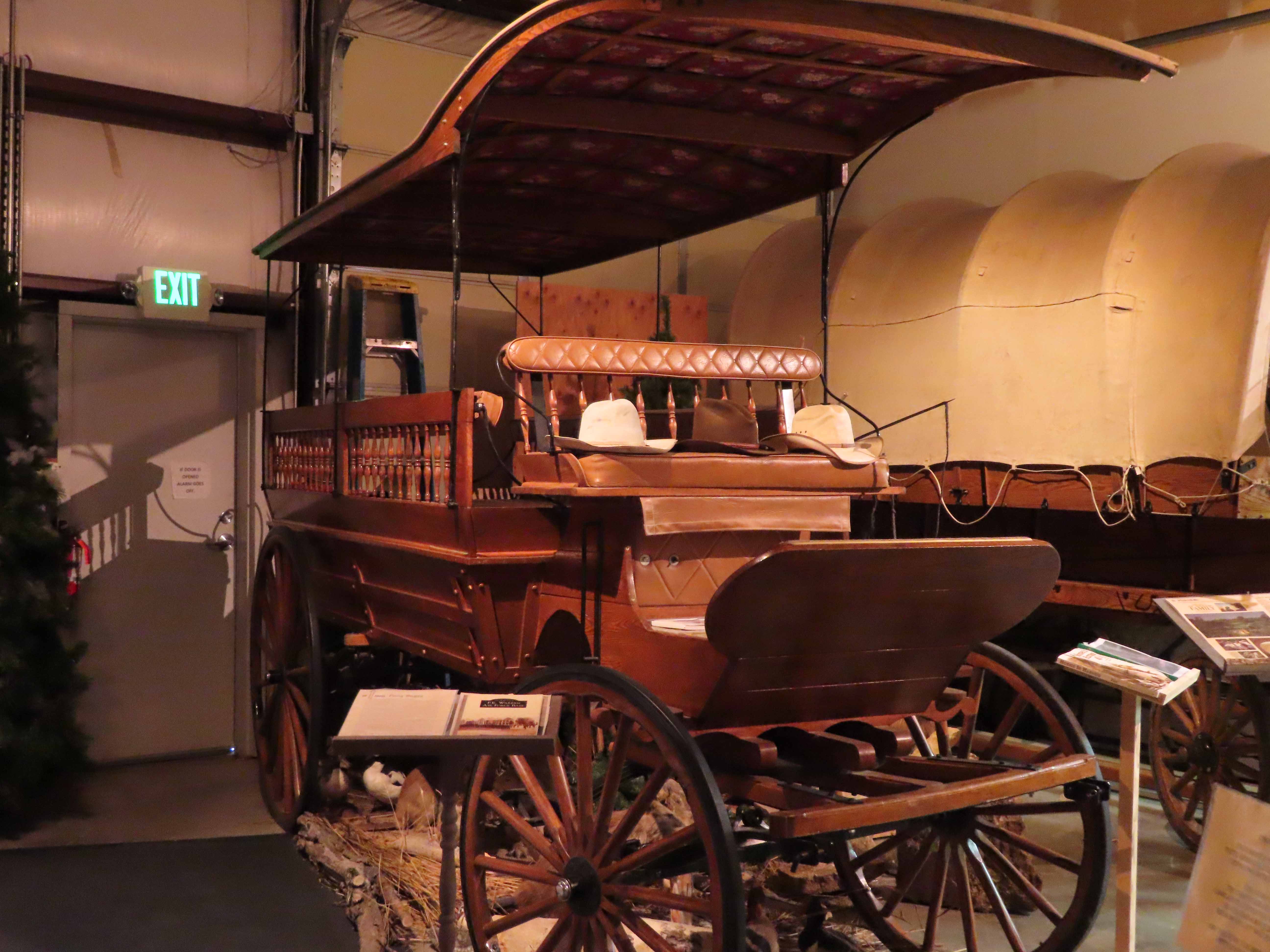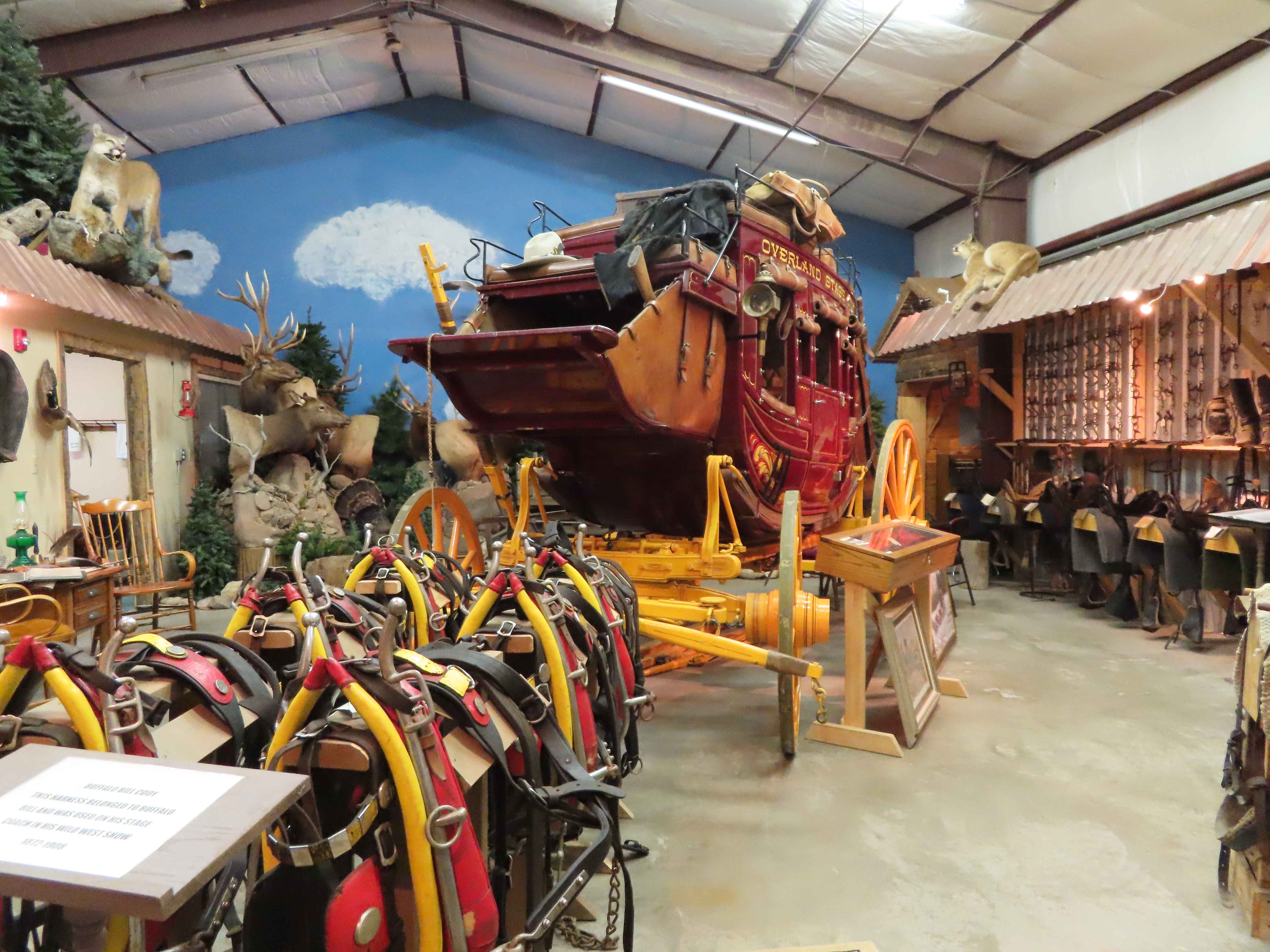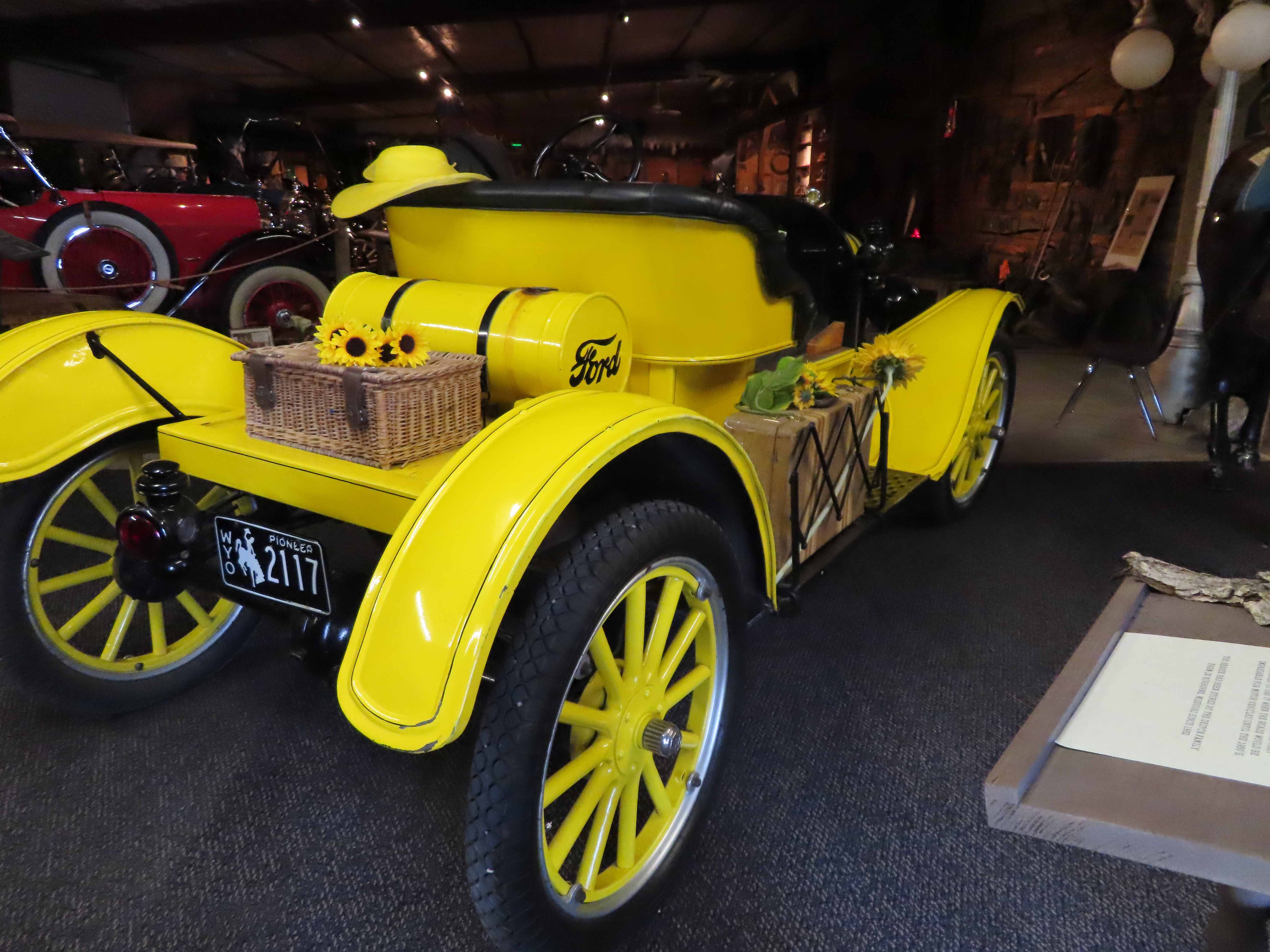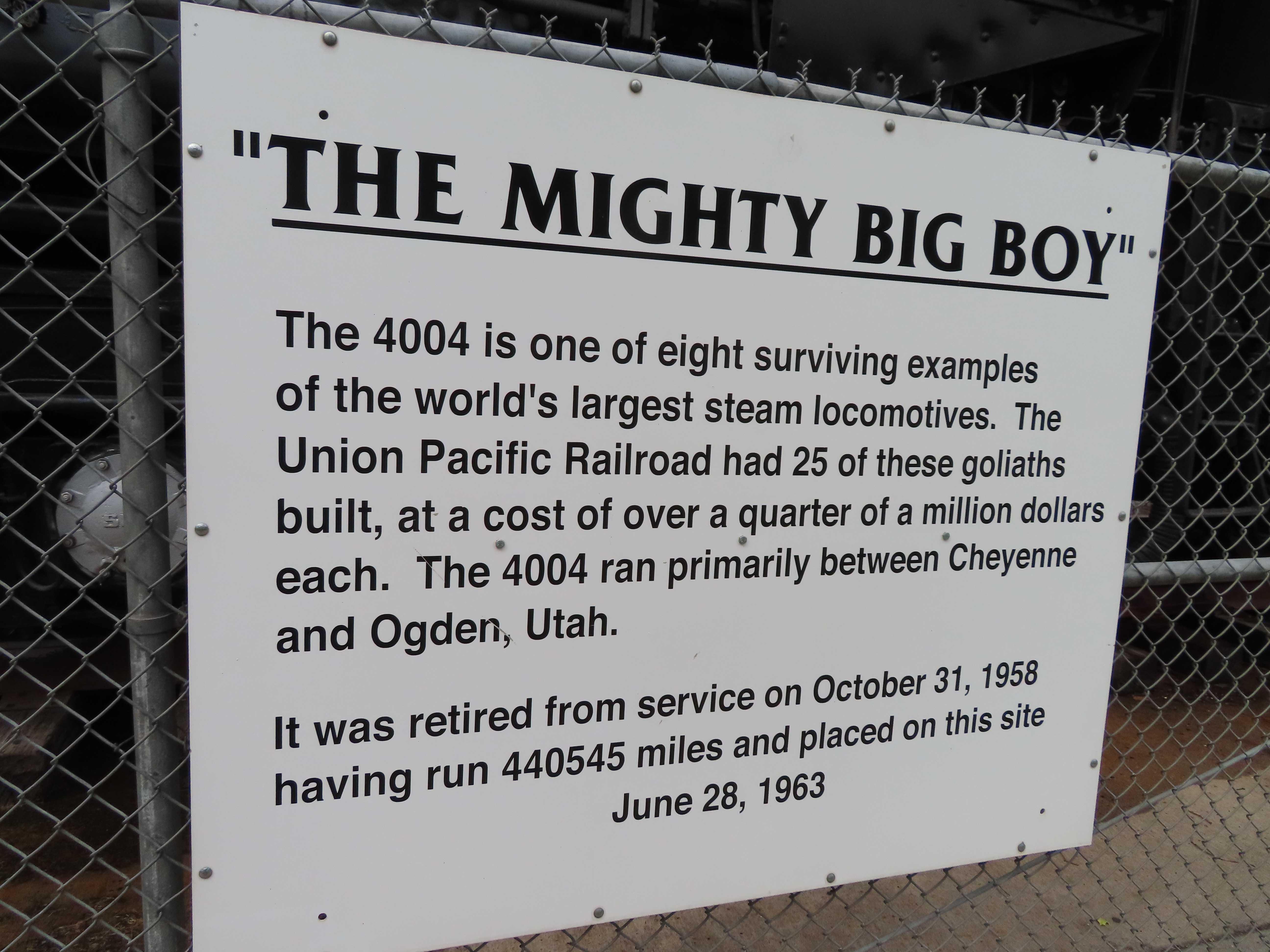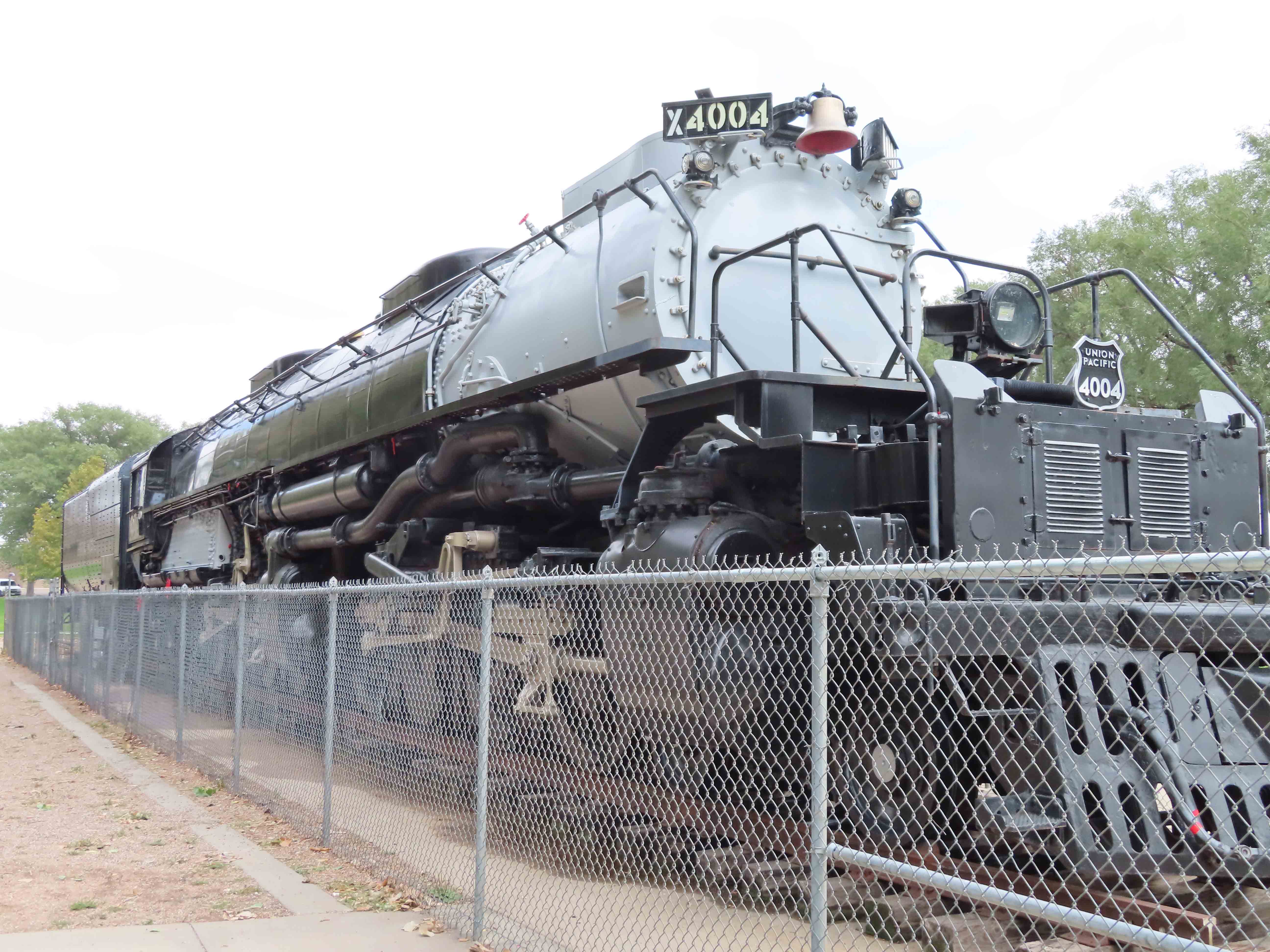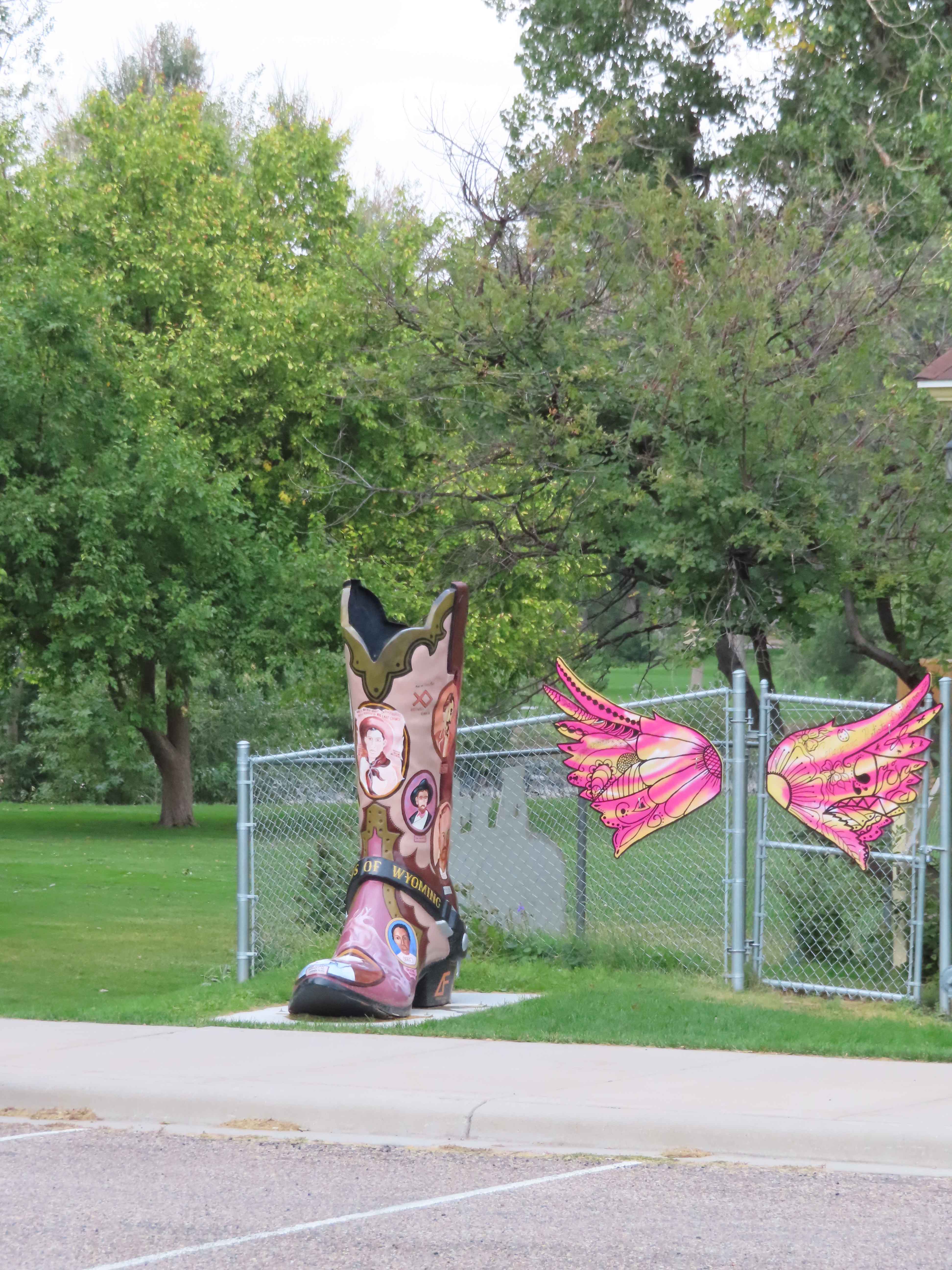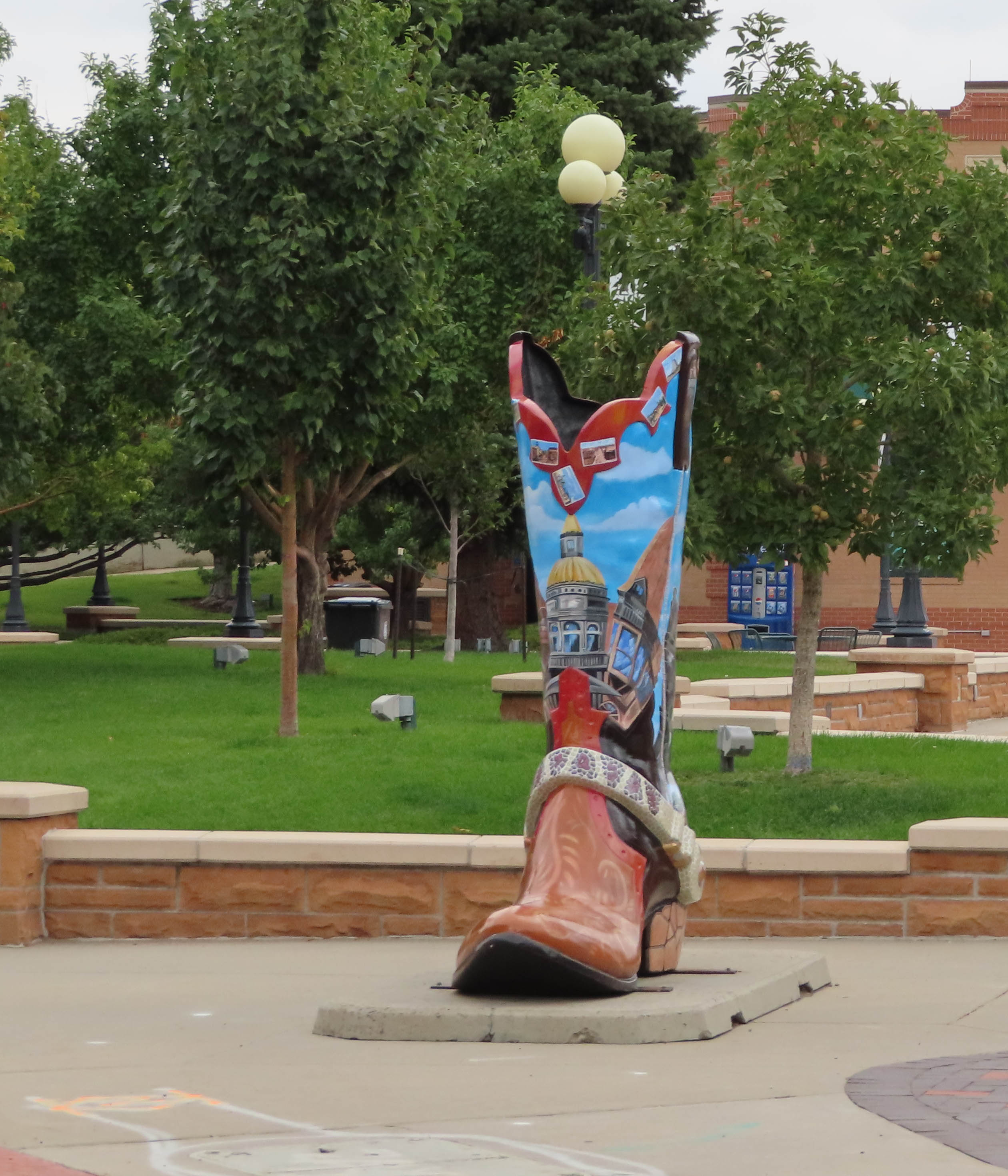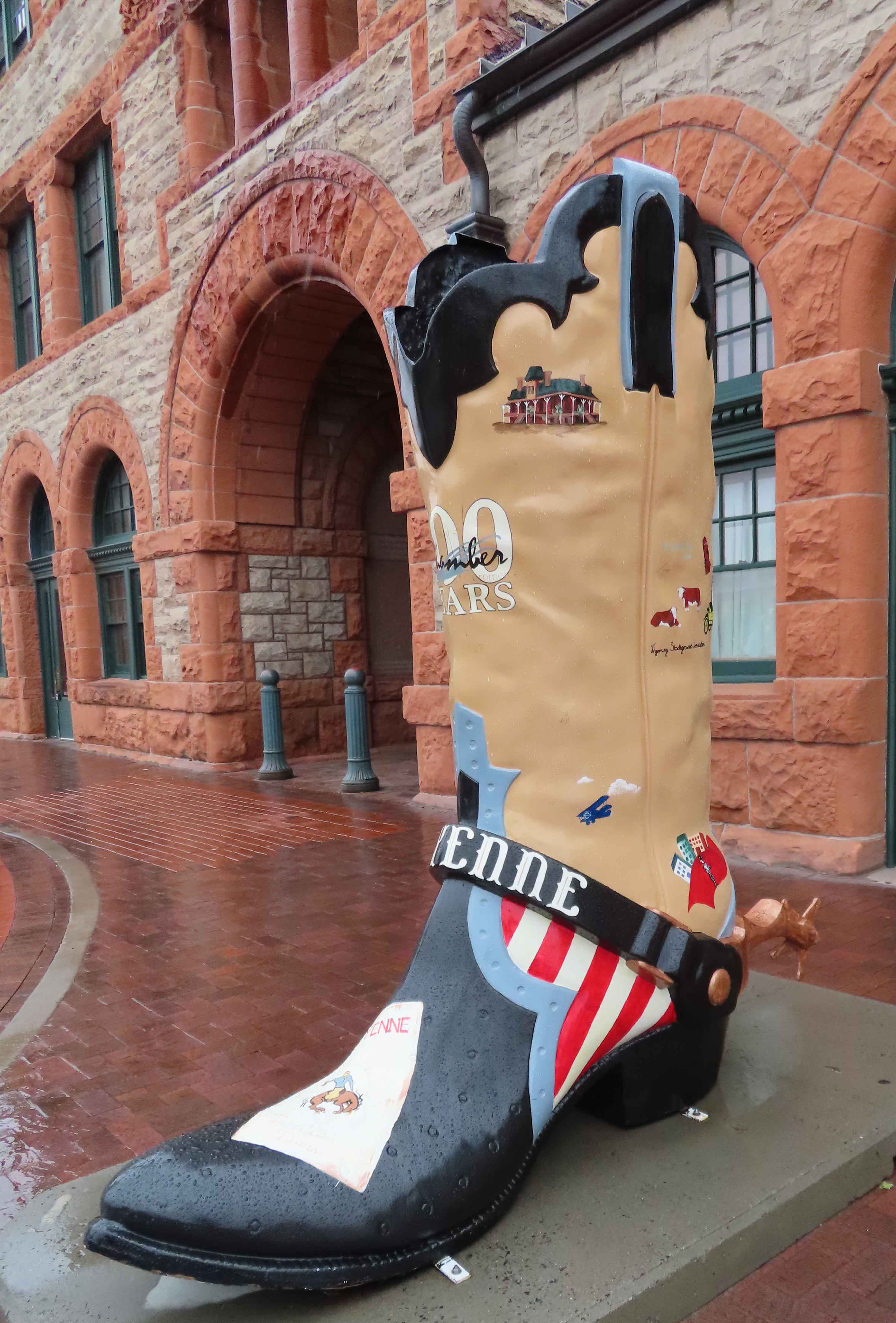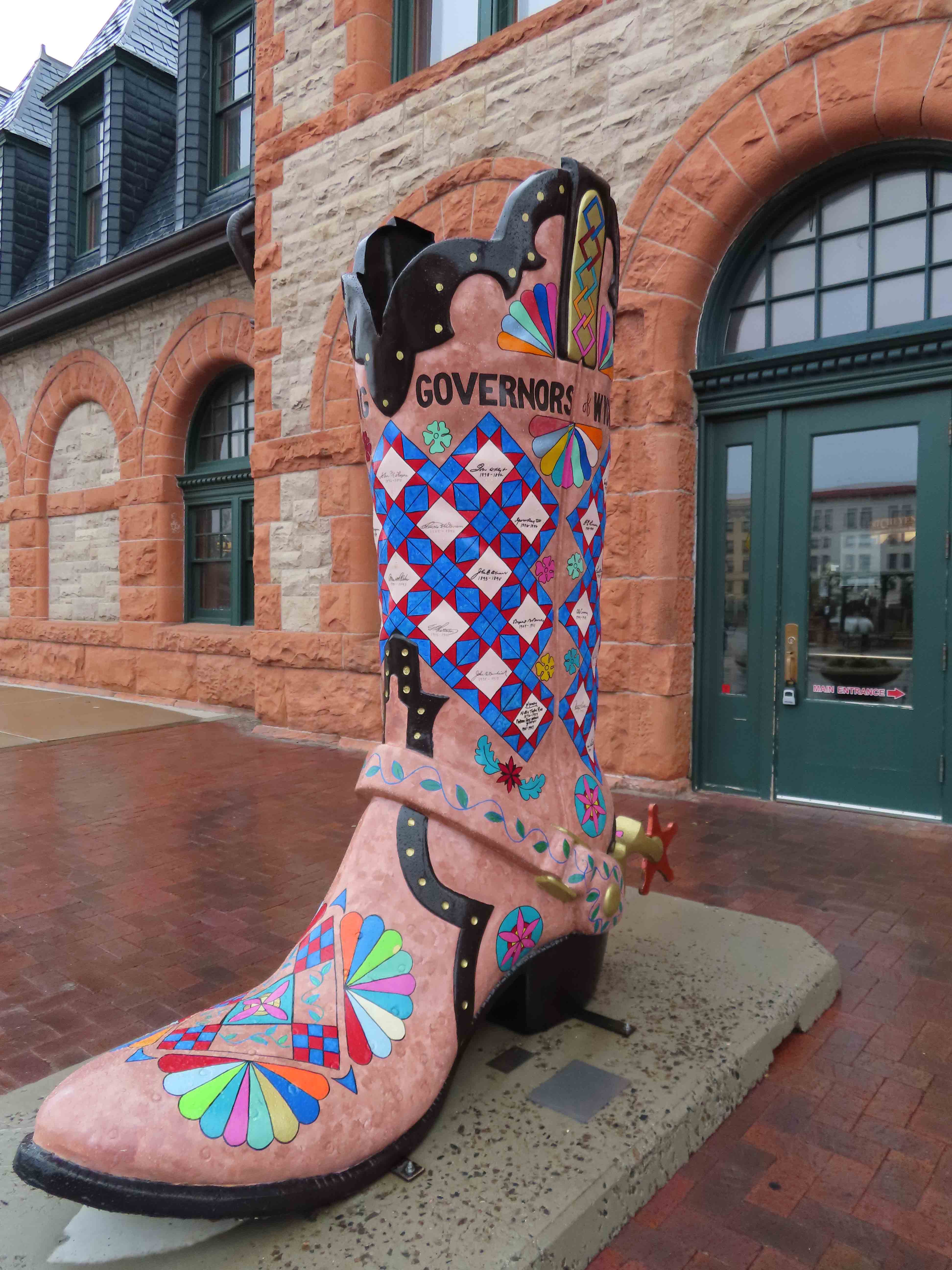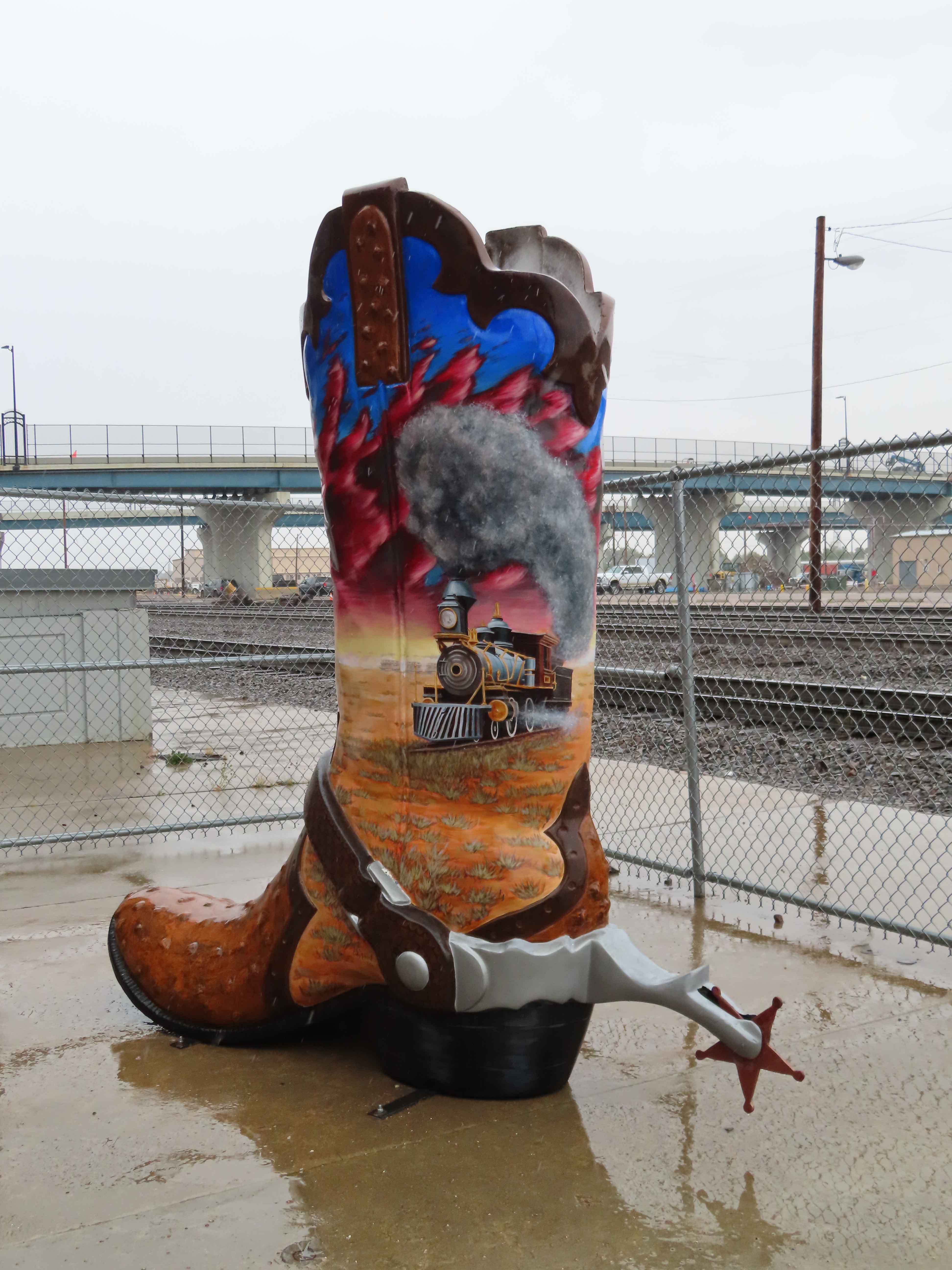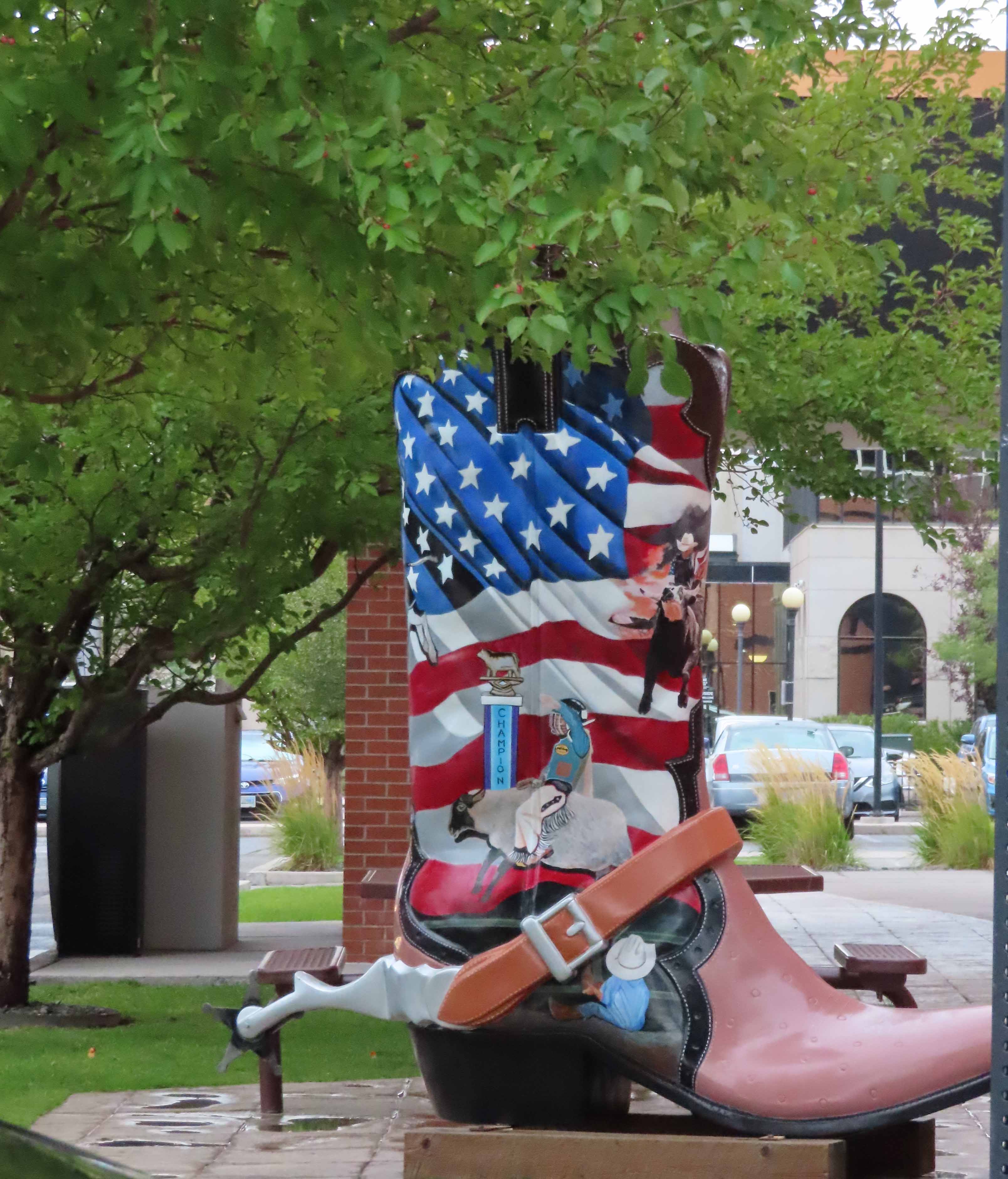 Friday, rainy and cool today but we did not let that stop us.  We started the day at the Cheyenne Depot Museum.  So much stuff to look at and read.  The building was renovated and opened to the public in 2000.  The best thing is the huge model trail that takes up nearly the whole upstairs.  It is a meticulous model of the Union Central & Northern created by Harry Brunk. It is so realistic, well except for the two dinosaurs in the hills.  It took Mr. Brunk 30 year of handcrafting everything.  We stopped by Hacienda Guadalajara for lunch.  The margarita was good but the food was kinda meh.  We continued to The Nelson Museum of the West.  Mr. Nelson was an attorney in Wyoming and collected the items.  It was very interesting, they had several examples of silver decorated saddles that were amazing. He also had a lot of exotic taxidermy animals. The lower floor was dedicated to law enforcement and the upper floor was dedicated to cattle barons and Native Americans.  After that we visited the State Capitol building.  The center dome stained glass was very pretty.  The House, Senate, and Supreme Court rooms also had stained glass ceilings that were very impressive. We ended the day hunting down a few more of the big cowboy boots. It made it to almost 50 and the rain stopped around 3:30 and it is supposed to be 70 tomorrow.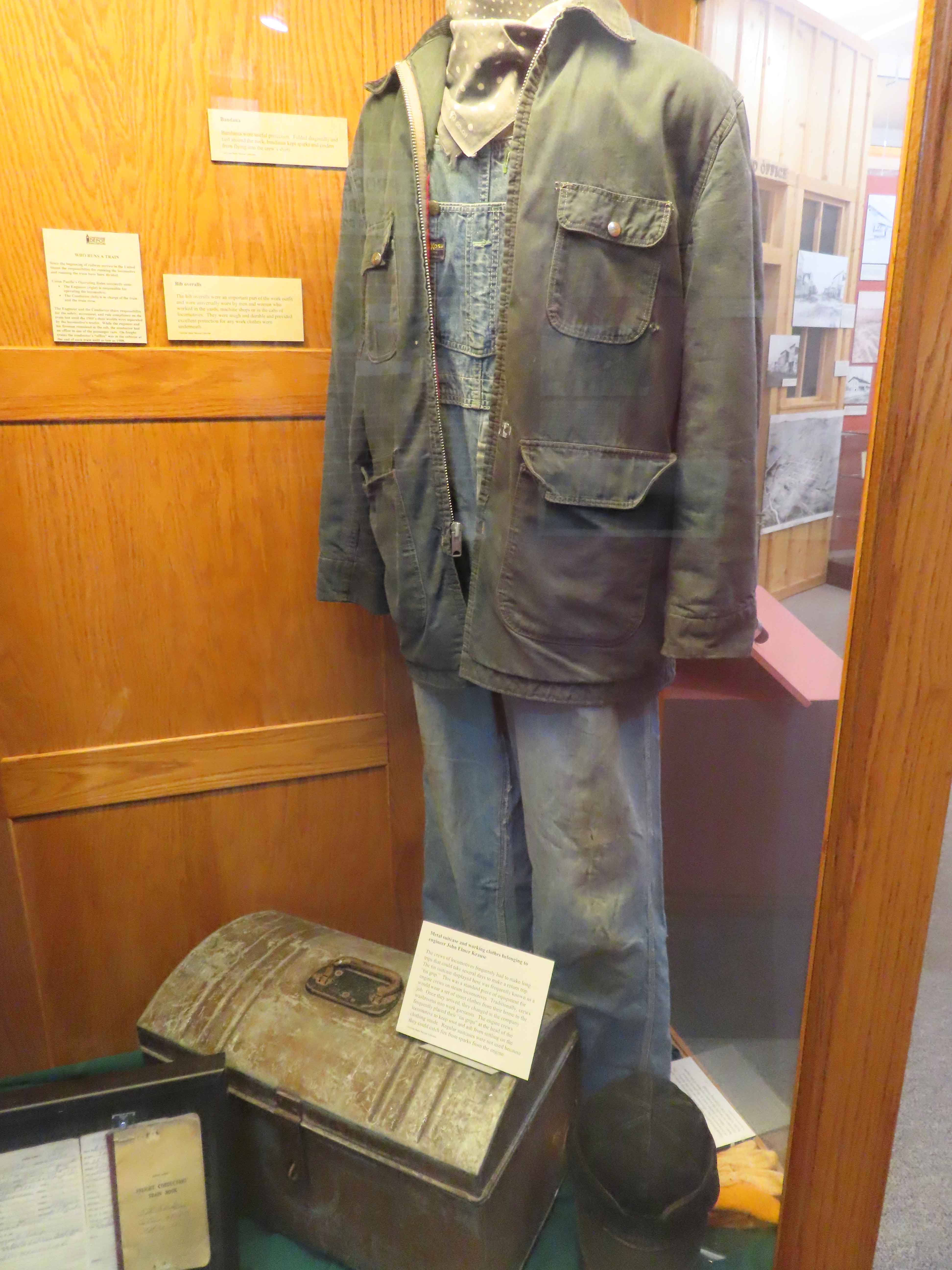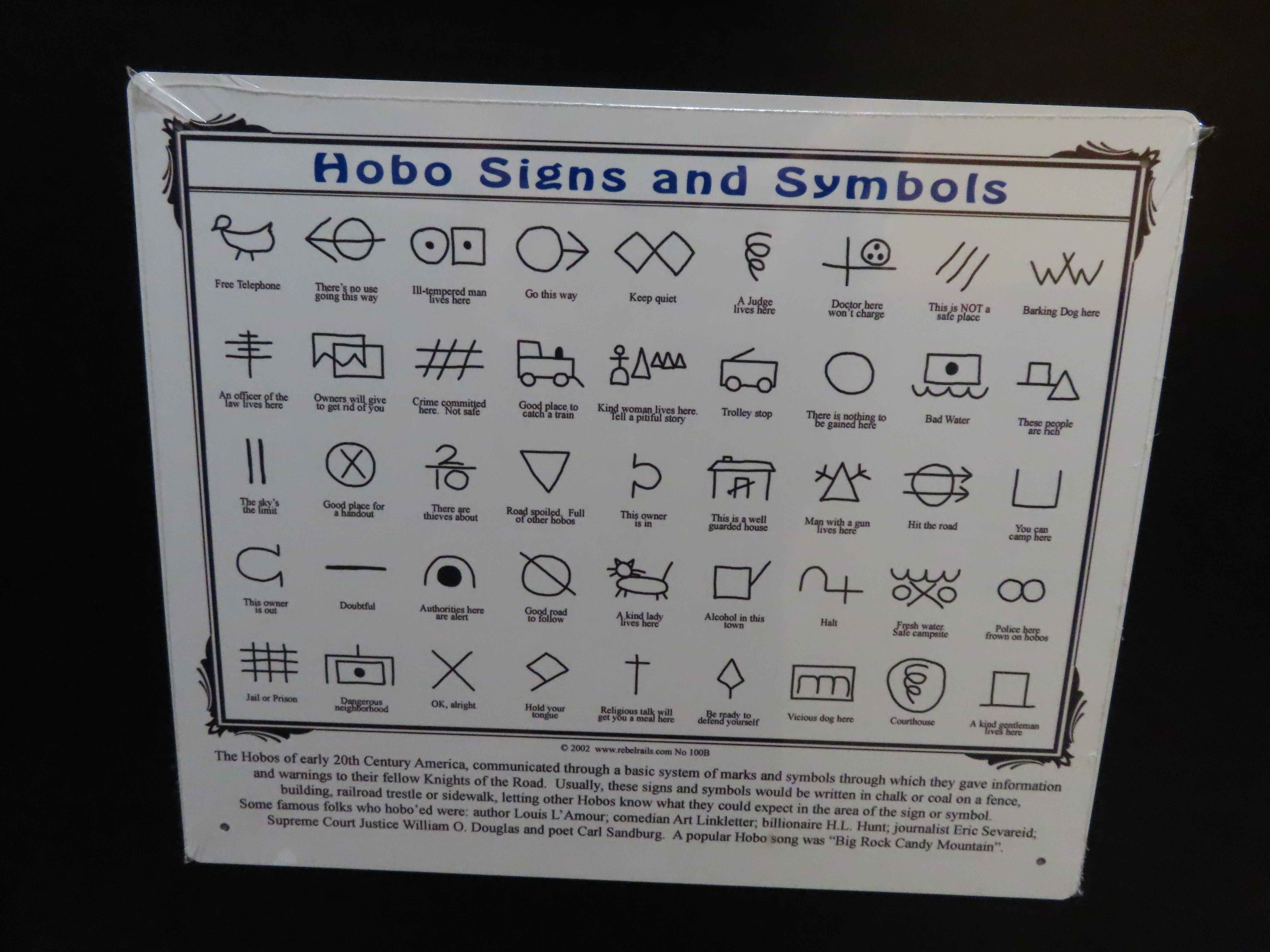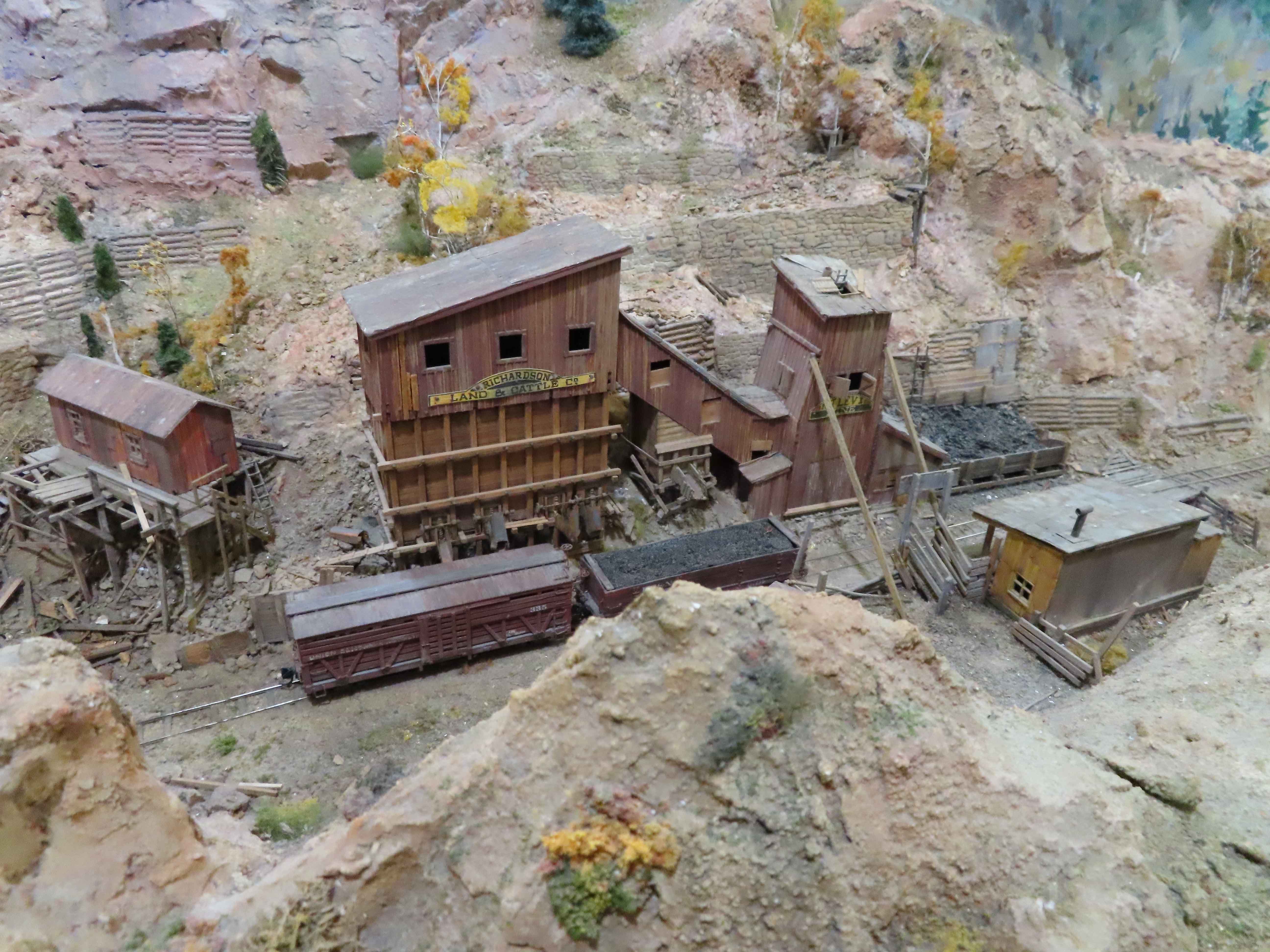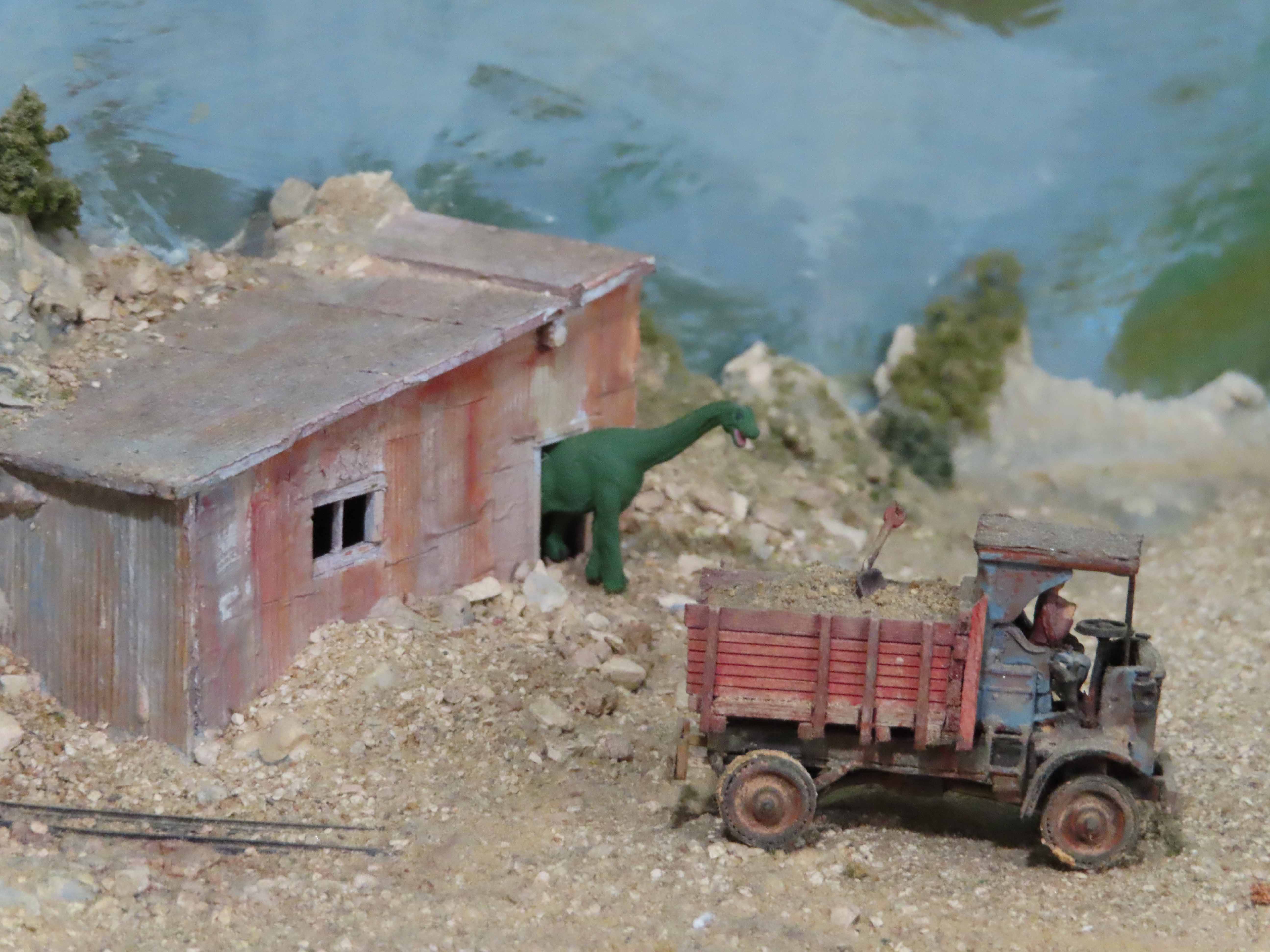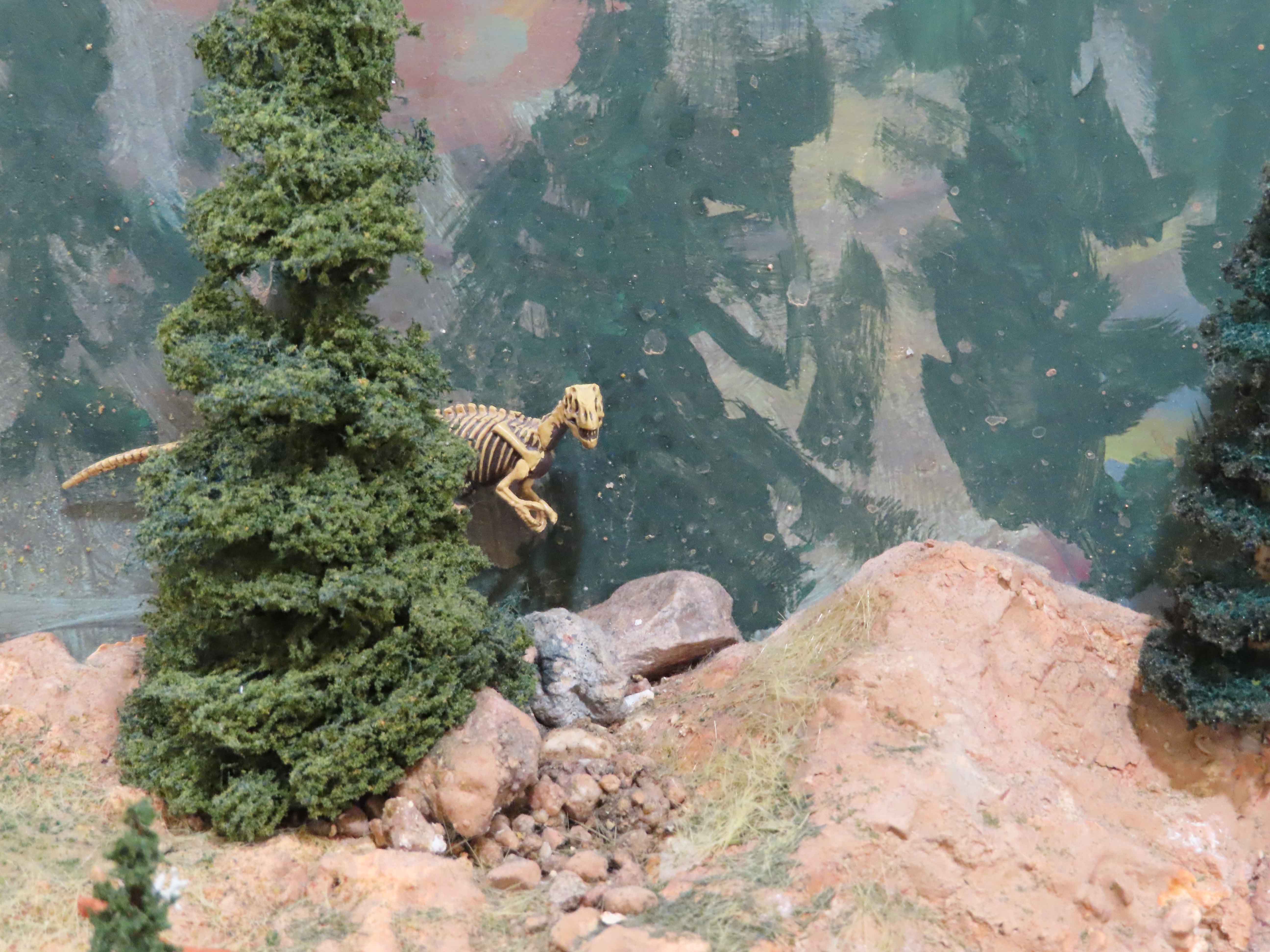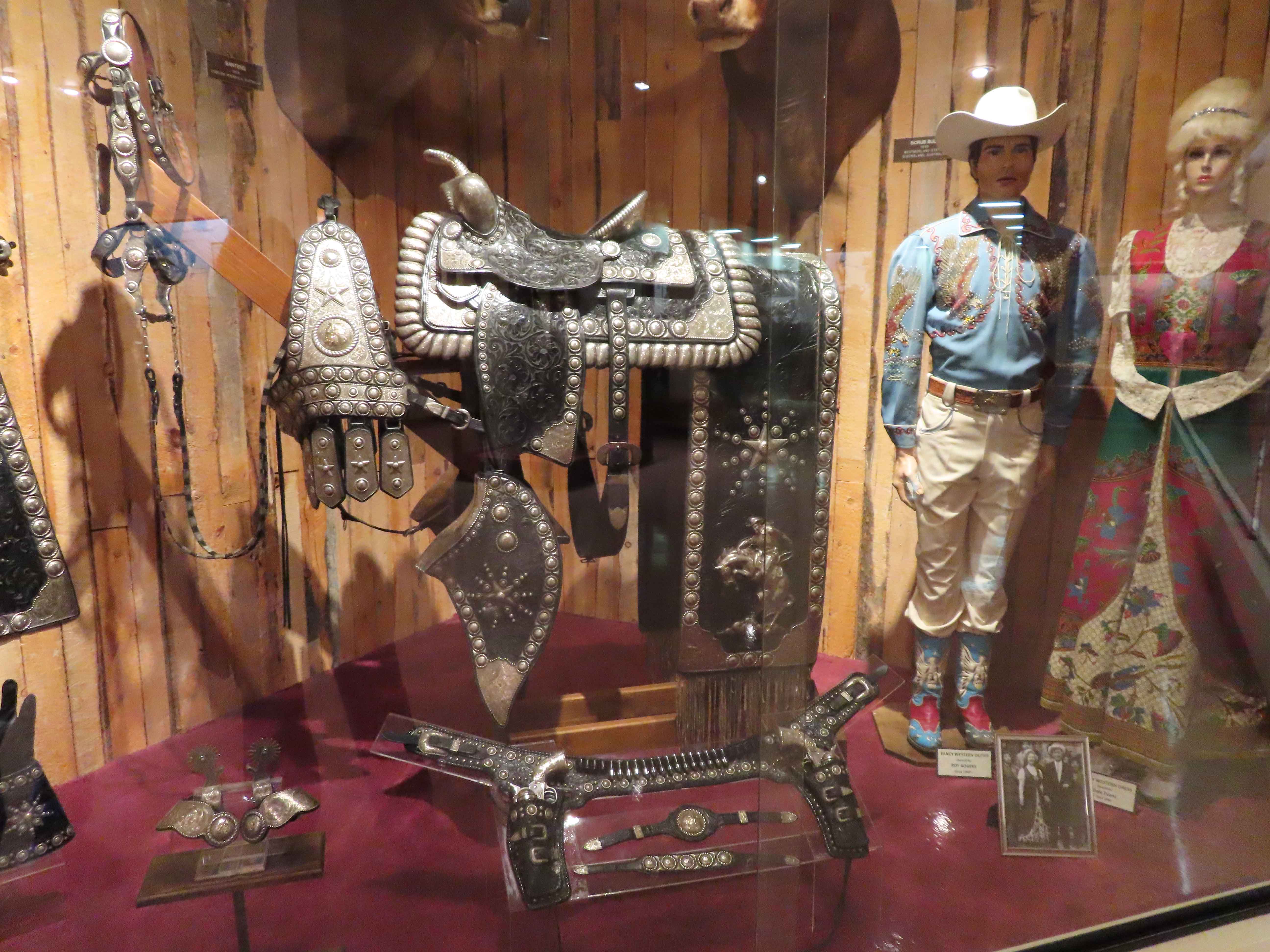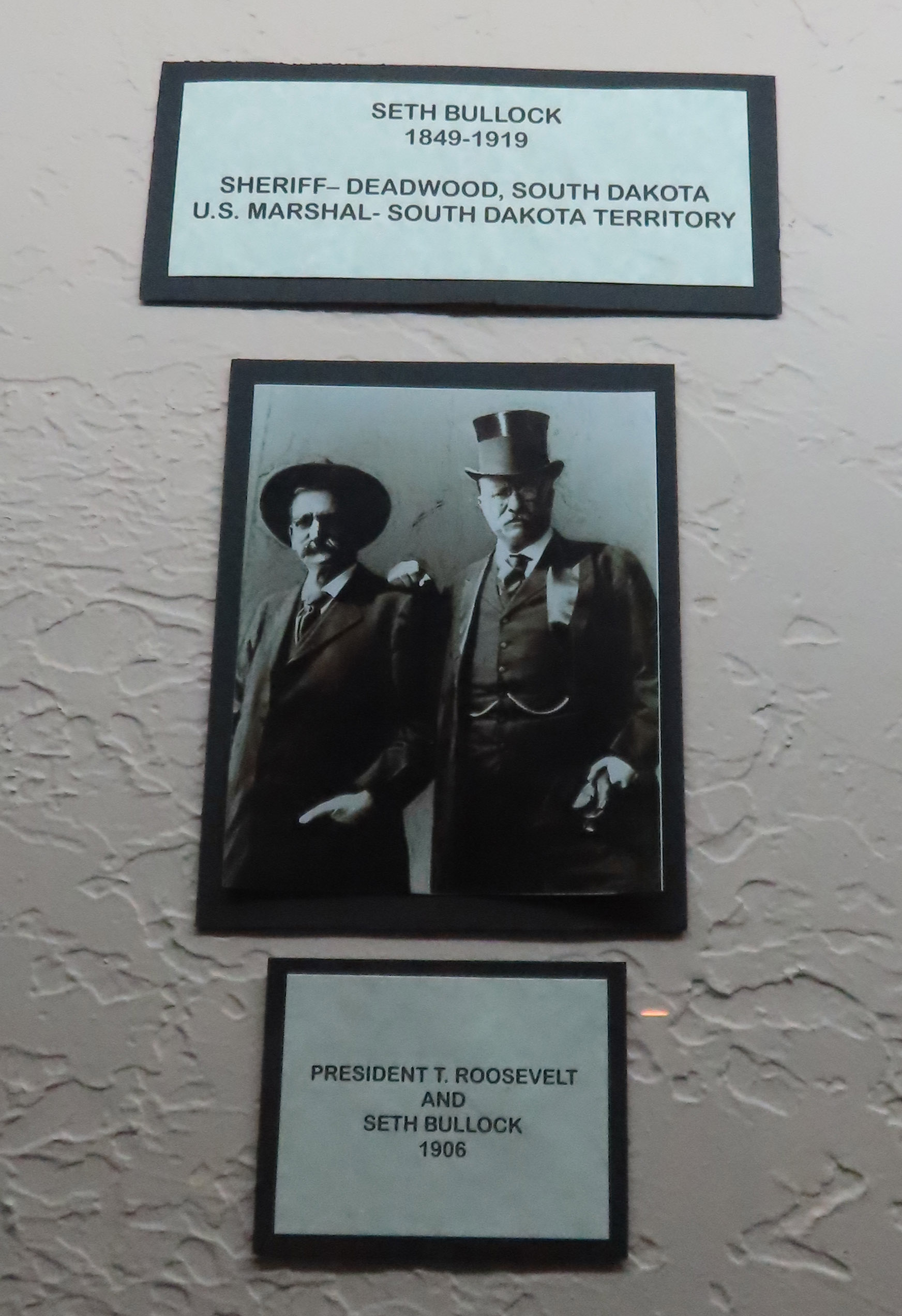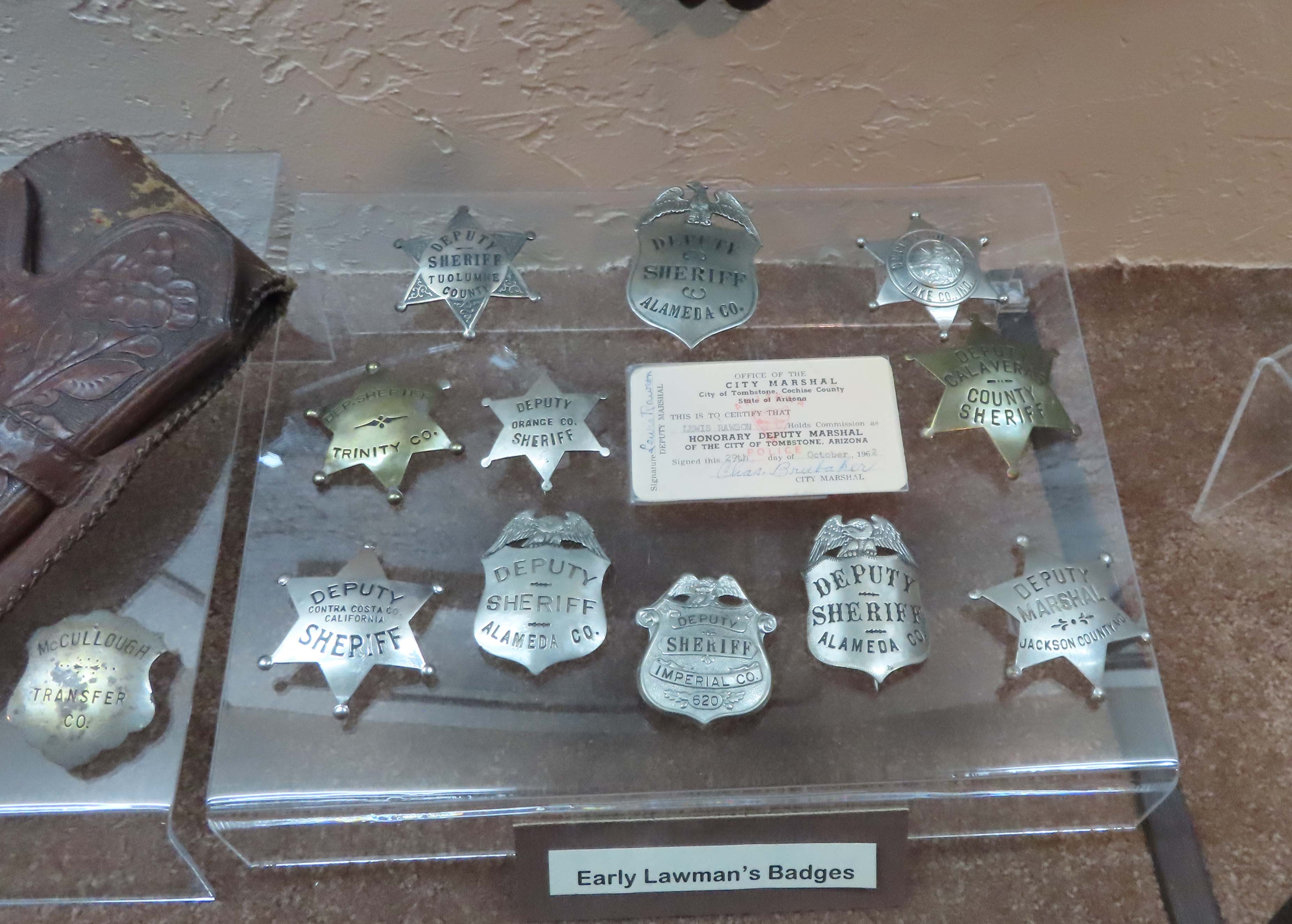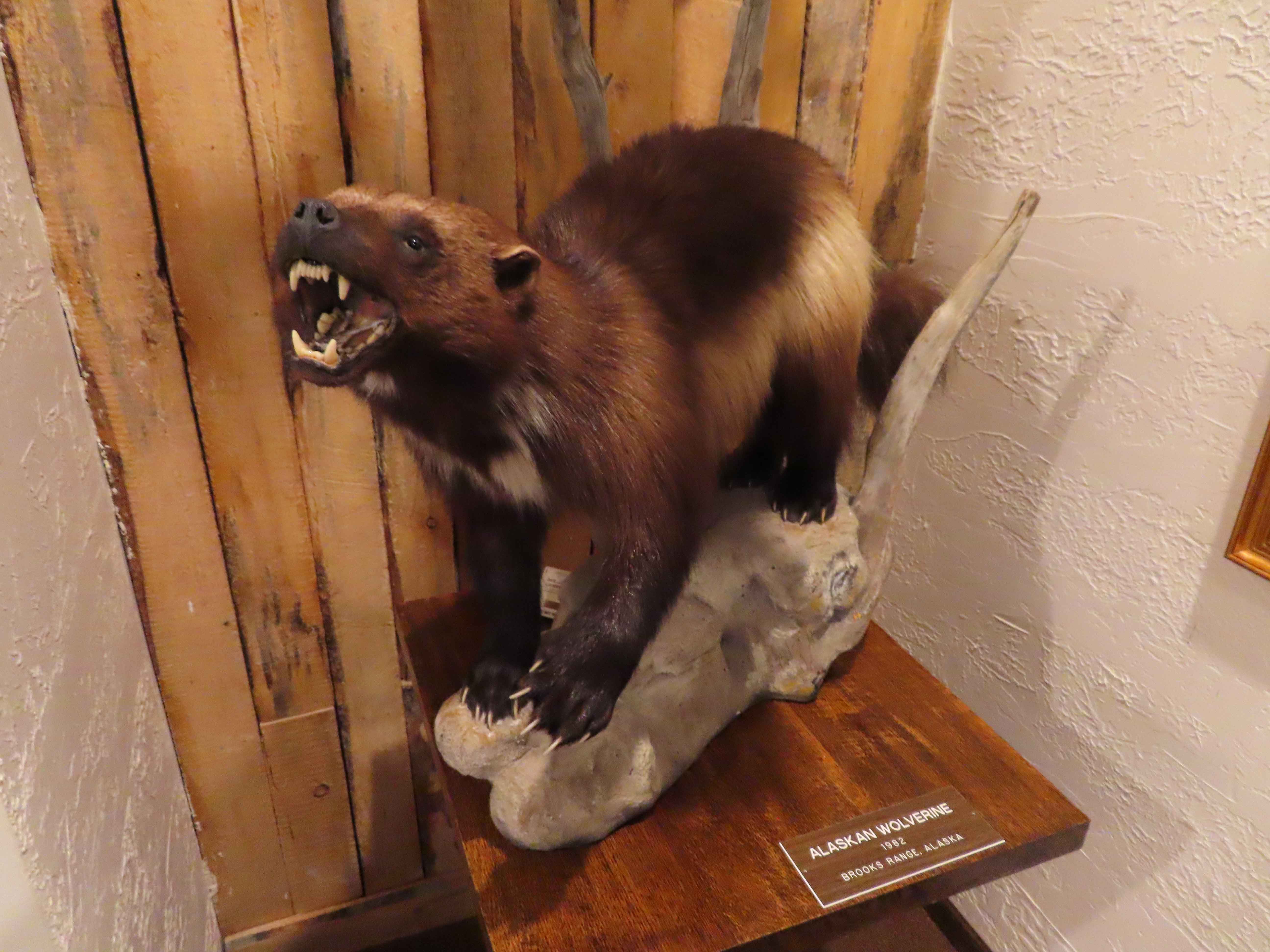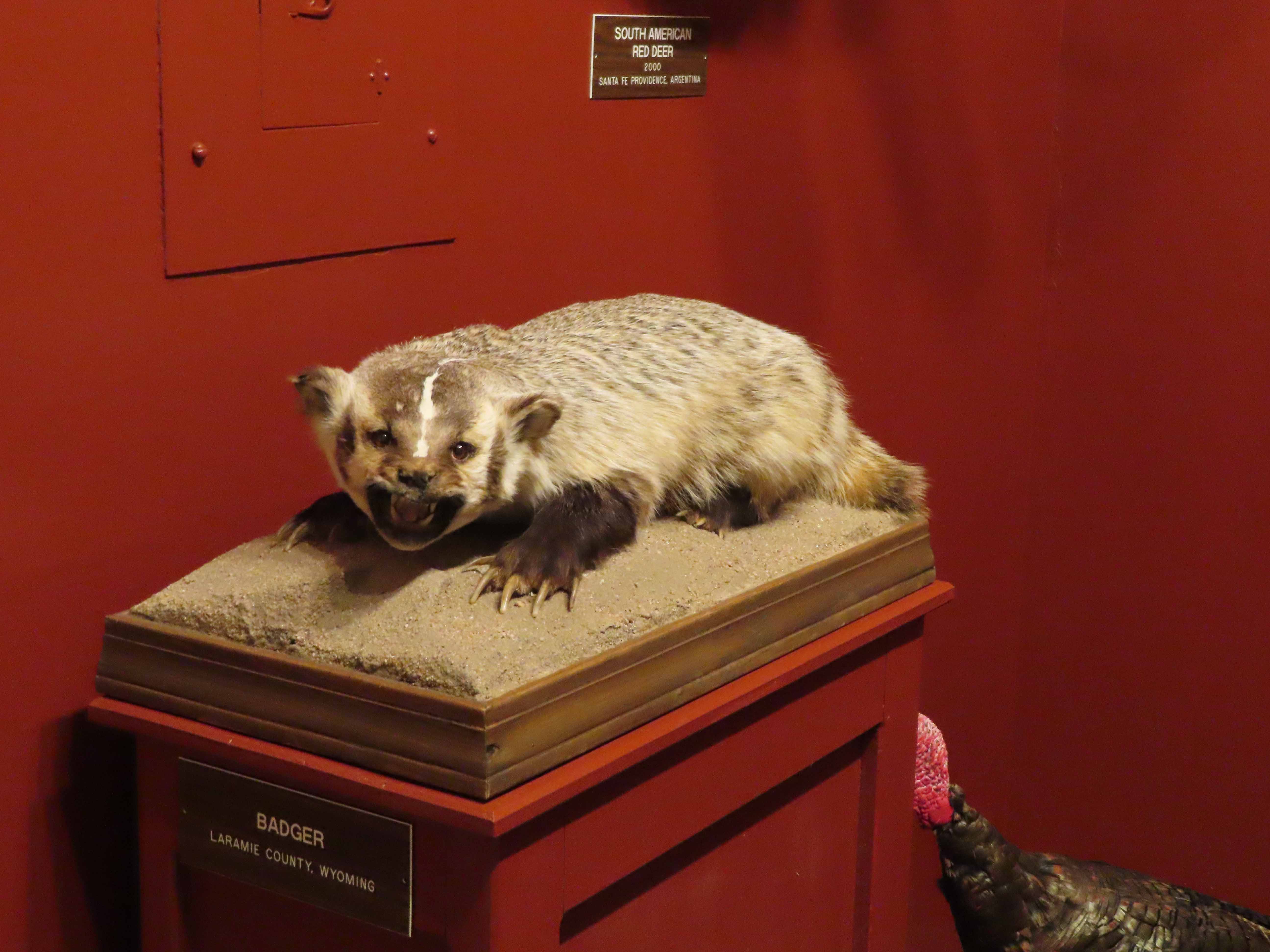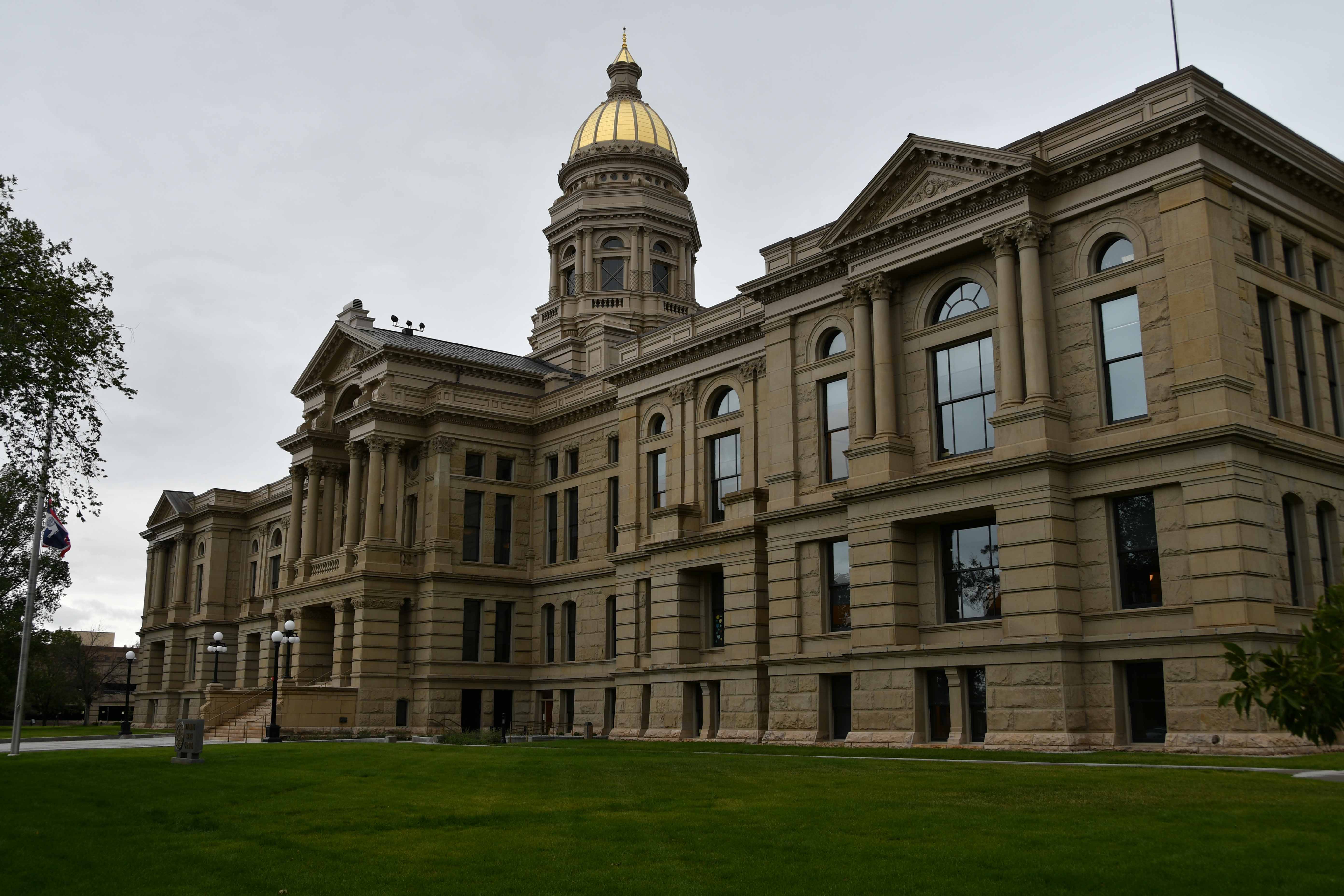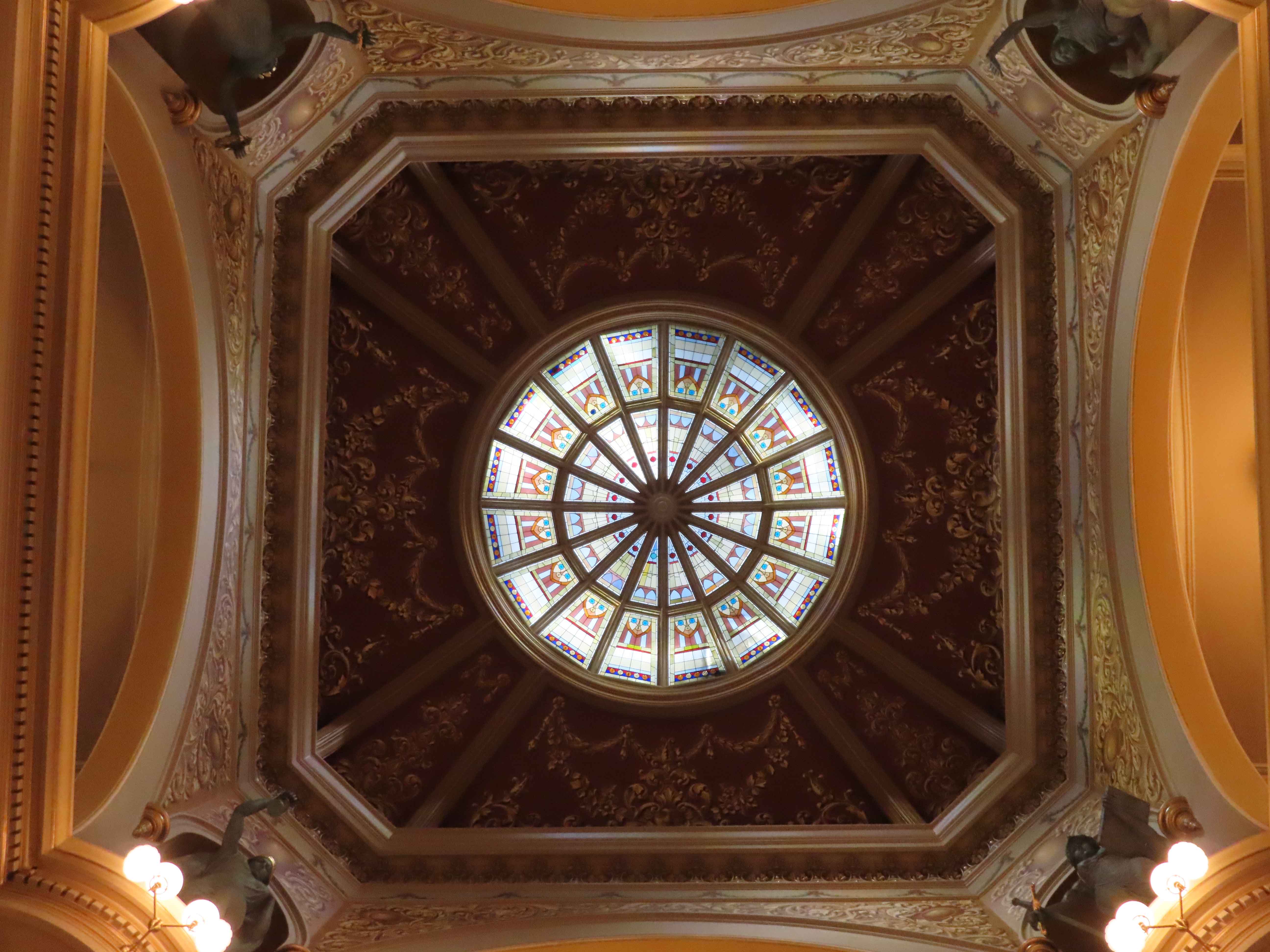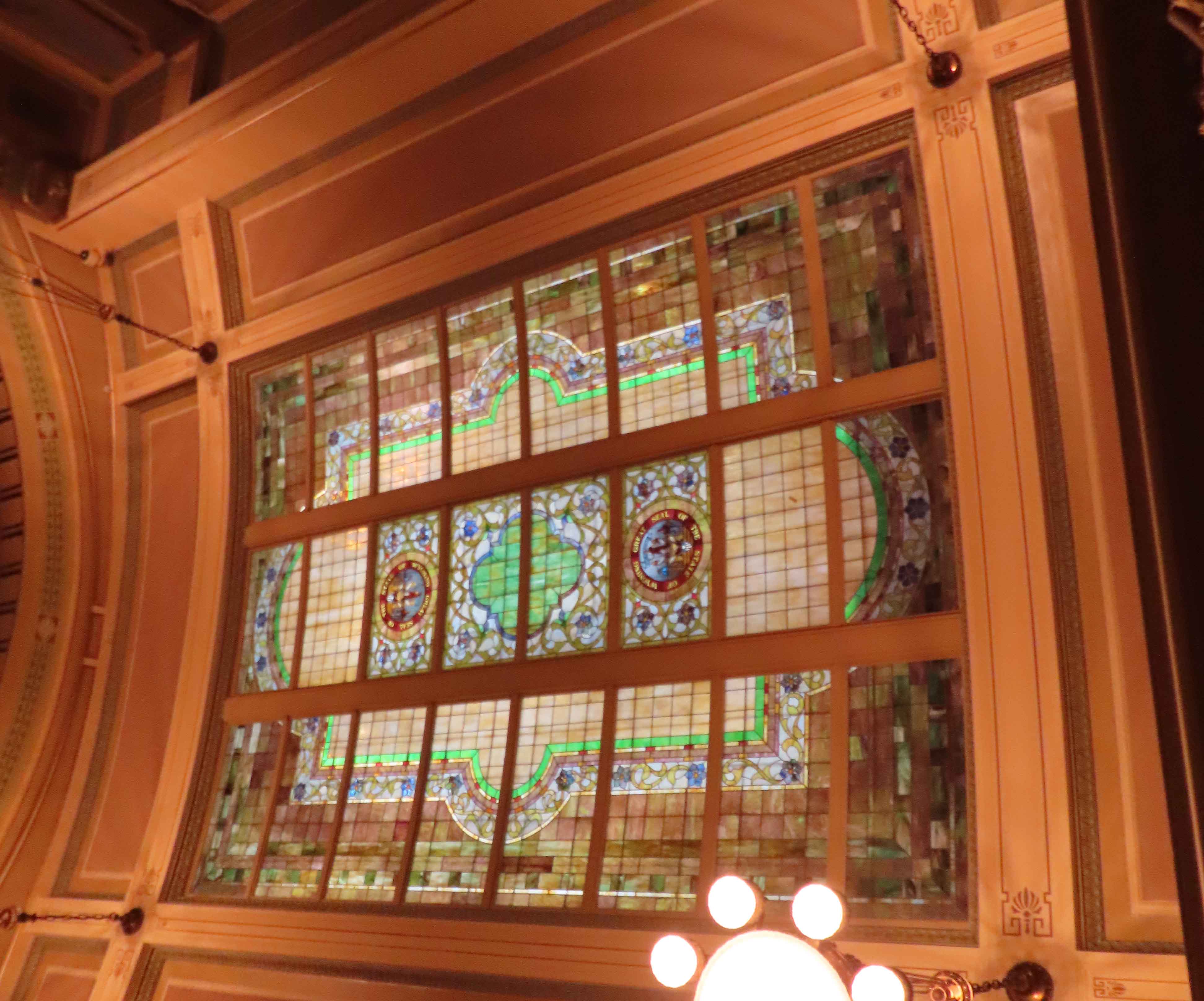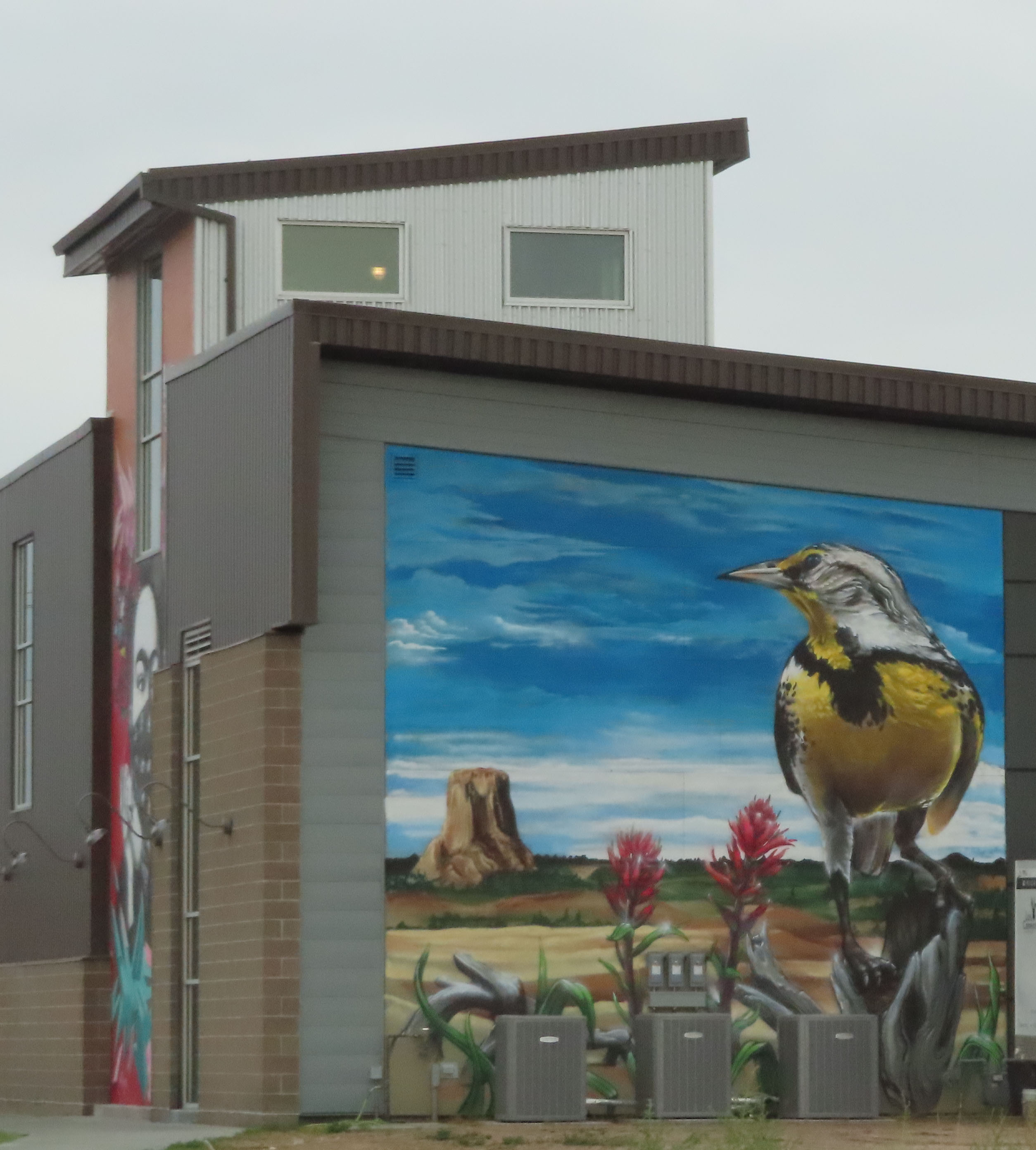 Saturday, today was truly beautiful, sunny, a little windy, a high of 73. We started our exploration with the Cheyenne Trolley Tour.  Dewey, our tour guide, regaled us with stories of Cheyenne. The tour lasted about an hour and a half and the trolley is enclosed so the weather doesn't hurt the tours.  Dewey had recommended a burger joint called 2 Doors Down, and it did not disappoint. I really enjoyed the burger and the steak fries were perfectly done. Next we found a quilt shop named Around the Block that was great.  I found some batiks with antelope and Steamboat, the Wyoming bucking horse. We traveled on to the Wyoming State Museum.  It has my favorite boot so far out front, it has the license plates all over it.  The museum was nice. They had a nice exhibit about the renovation of the capitol building and a huge exhibit about the National Park Service. I spent the rest of the afternoon enjoying the outside.
Adventure On Y'all!