Apalachicola and Holt, Fl
Nov. 08 - Nov. 14, 2020
Sunday, we took a drive to Quincy, FL to look around. I was not very impressed so I'm marking that off the "settlement" list.  We did get a good view of the national and state forests. We finished off the oysters when we got back.  All the RVs around us had left this morning and man, it was hot out there without a neighboring RV to block the sun. And the wind was too strong to leave the awning out.  I'm glad that Elard was busy with the oysters so he couldn't video me trying to chase down my beach umbrella.  I had opened it up and put it in the picnic table, then a little dust devil wind came along and lifted it right out of the table before I could grab it.  The wind took it over the neighbors fence, thankfully it did not hit anyone's or the house next door.  I managed to retrieve it, but not with my dignity intact. After the sun sank behind the trees, I went back outside to soak up the last bit of view before we leave.
Monday, I said goodbye to the view this morning, at least till this time next year. We had a very nice drive to Marianna for a fuel stop and lunch with the Roche's. Willie and David even brought my Ford Edge to lunch so that we can have two cars while we are in the area. We "landed" at Eagles Landing RV park in Holt, FL around 2 pm. Elard worked on the generator for a bit, it doesn't what to start and run right.  I managed a 2 mile walk before we finished off the red beans and rice and French bread. We plan to use our time here in Holt to explore Crestview to see if it stays on the "settlement" list. I have found 3 quilt guilds in the area and a Republican club and I intend to attend meetings of all three while we are here.  Holt is about 10 miles west of Crestview and Eagles landing is the closest I could get to Crestview.  Eagles Landing is a nice park, it doesn't have the nice views we've enjoyed recently but it is quiet and very well maintained.  Annnd there is another hurricane that we are watching.
Tuesday, we spent the day driving all around the neighborhoods near Crestview.  One of our goals for the month we will be here in the area is to explore every neighborhood in a 10 mile radius. We covered most of the area to the north east. We found some pretty good areas with acreage available.  On a good note it looks like the latest hurricane isn't going to impact us.
Wednesday, after a grocery stop we chilled out and Elard made an appointment to have his Jeep tuned up and routine maintenance done. We had a great lunch at David's Catfish House, and made some other stops like Lowe's and the liquor store.  We drove thru a few other neighborhoods inside the city limits but those would be a no, not enough room for the motorhome.

Thursday, one of my requirements for where we land is a healthy quilters community. I have found three guilds in the area and have contacted them all. The Flying Needles Quilt Guild meets the second Thursday of each month so I was able to join them down in Valparaiso (near Niceville). They were so welcoming and they showed a few jelly roll Christmas trees that would work perfect for the motorhome. Also, I saw two Blue Angels fly over when I got there. On the way home, I stopped at one of the quilt shops in Crestview, A Quilter's Place. I have to add to the travel quilt and I found a couple of patterns that I couldn't leave in the store. We dropped the Jeep off for maintenance and drove around a neighborhood south of the interstate and near the Shoal River. It is around a defunct golf course.  They are beginning to reclaim the fairways for home sites so we will have to keep an eye on Realtor.com
Friday, we gave a realtor a call this morning to take a look at three homes that were awesome. We also drove over to Milton to visit the West Florida Railroad Museum.  It was a great little place in the old depot for the Louisville & Nashville Rail Road.  They depot is being preserved along with several railcars.  They have two model rail roads, one inside that represents towns and stops in the area, and the other is outside. The "Garden" railroad was cute with larger scale trains and a fight between King Kong and Godzilla on one of the trestles. Most of the work on the Jeep was finished so we picked it up and made dinner at home.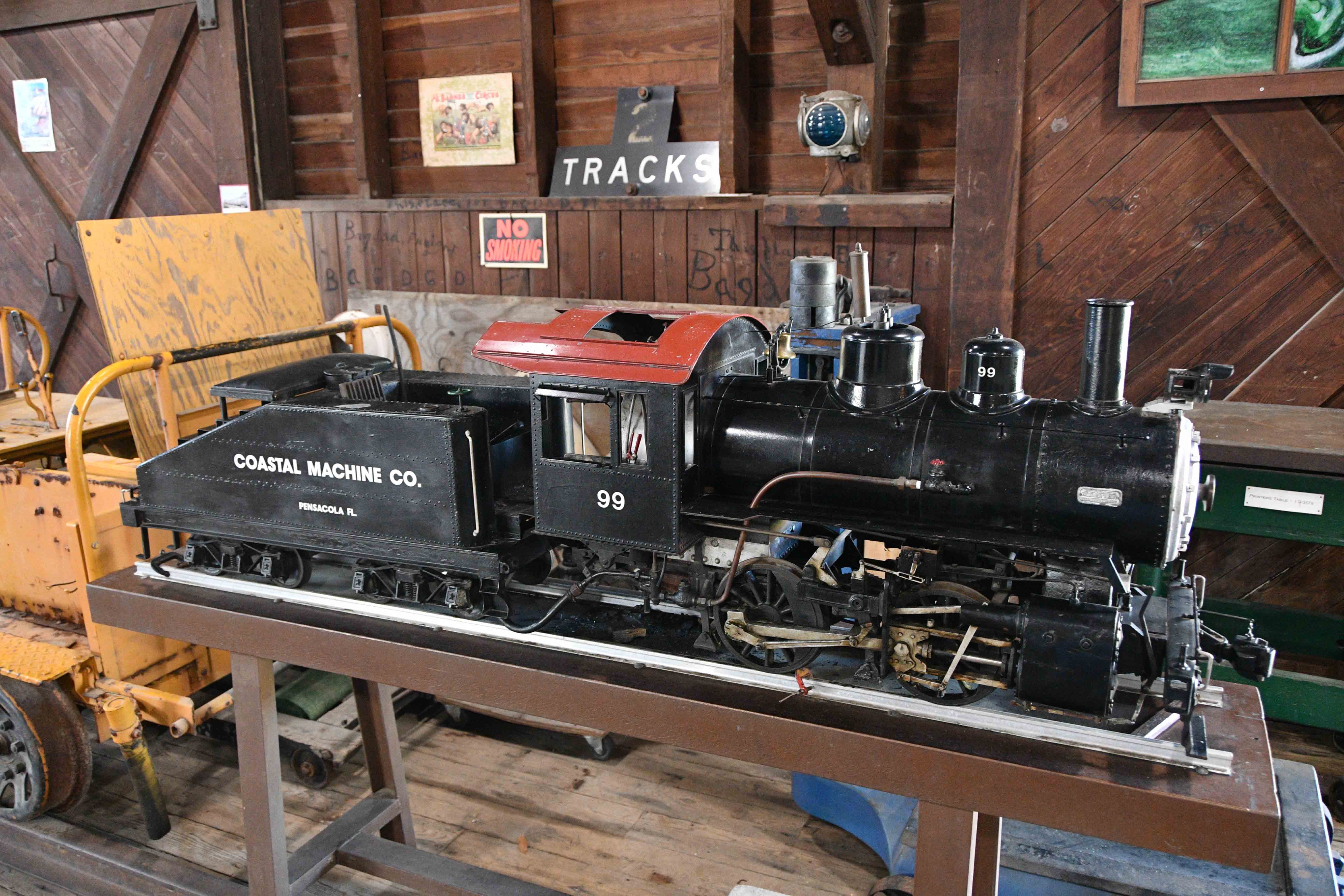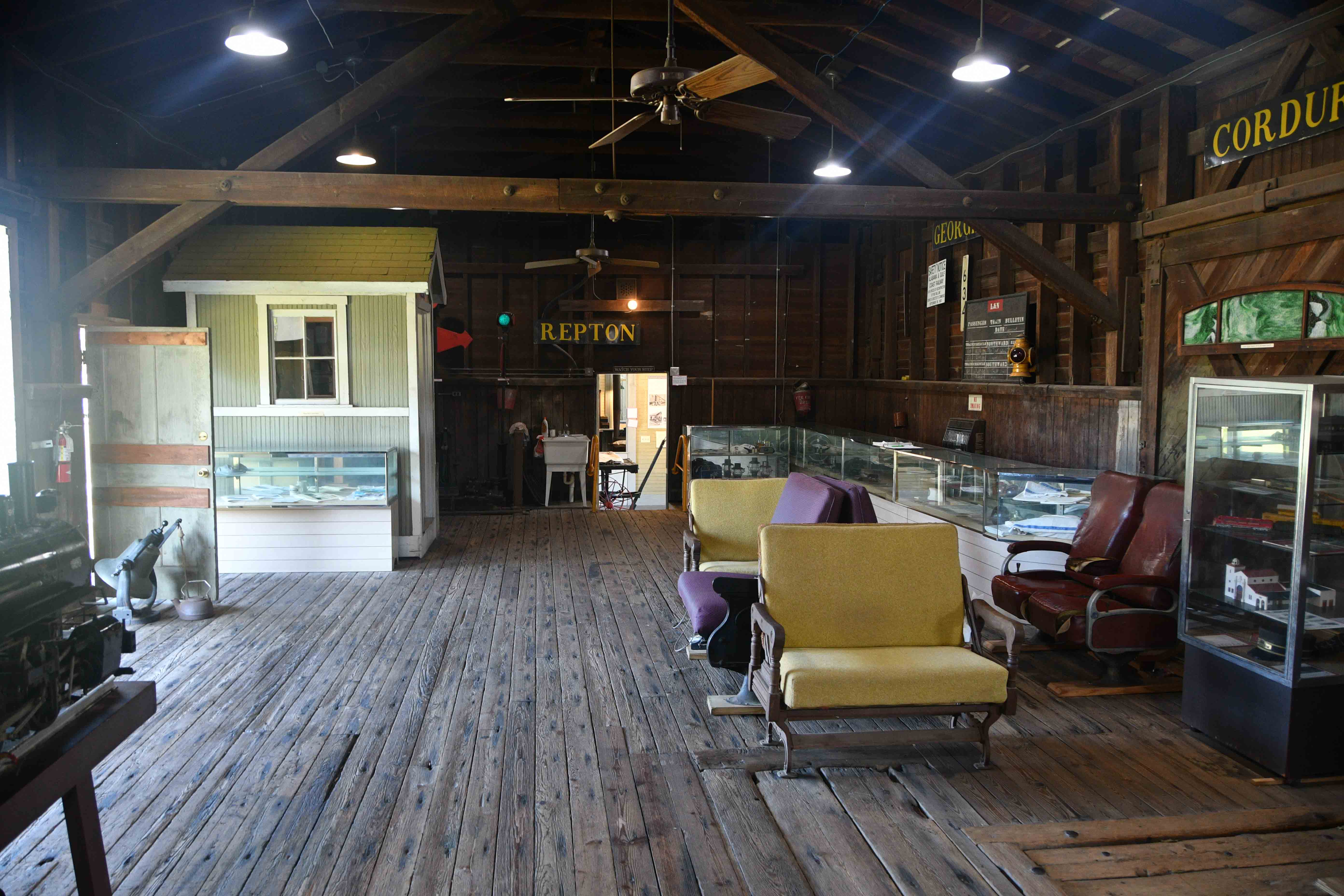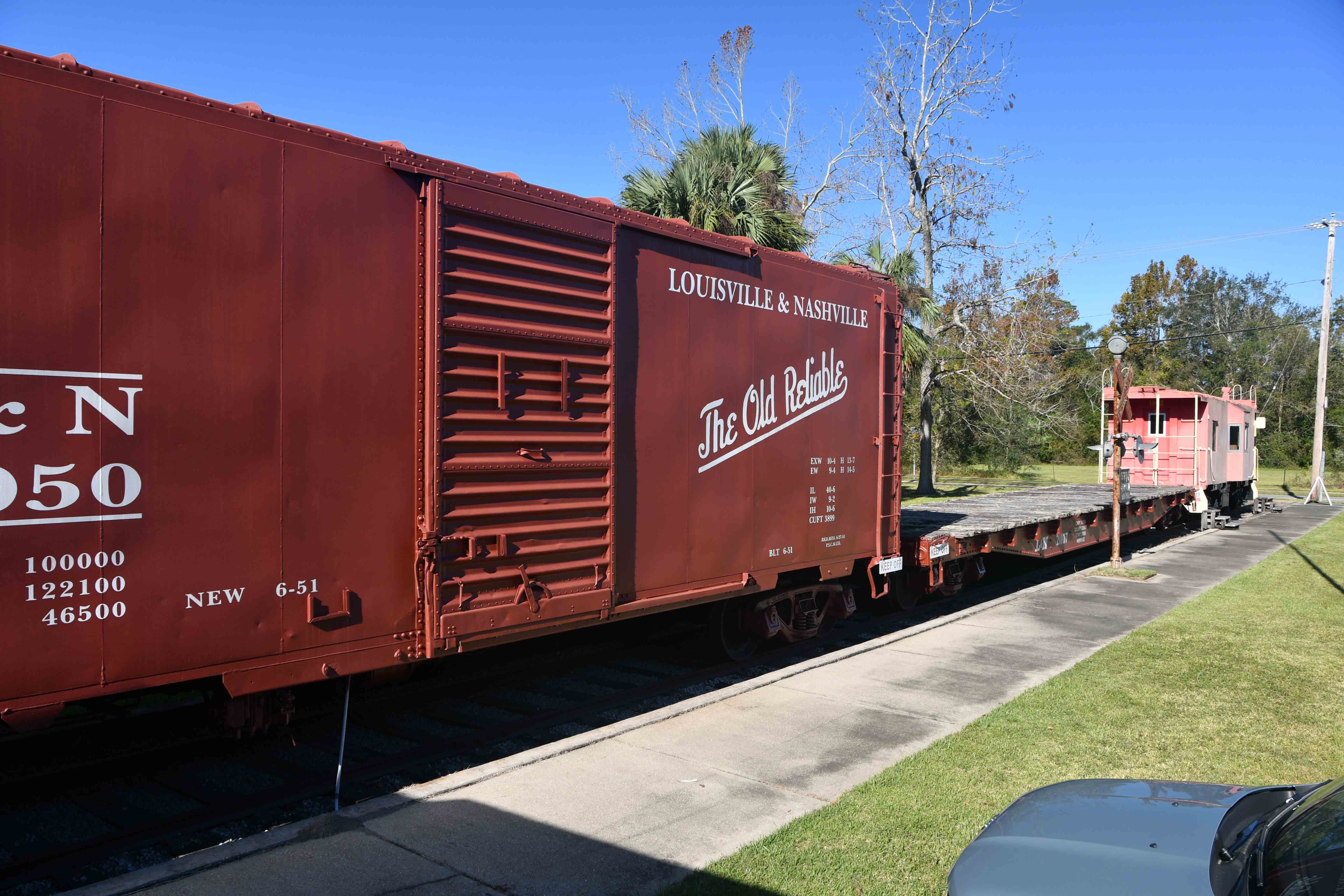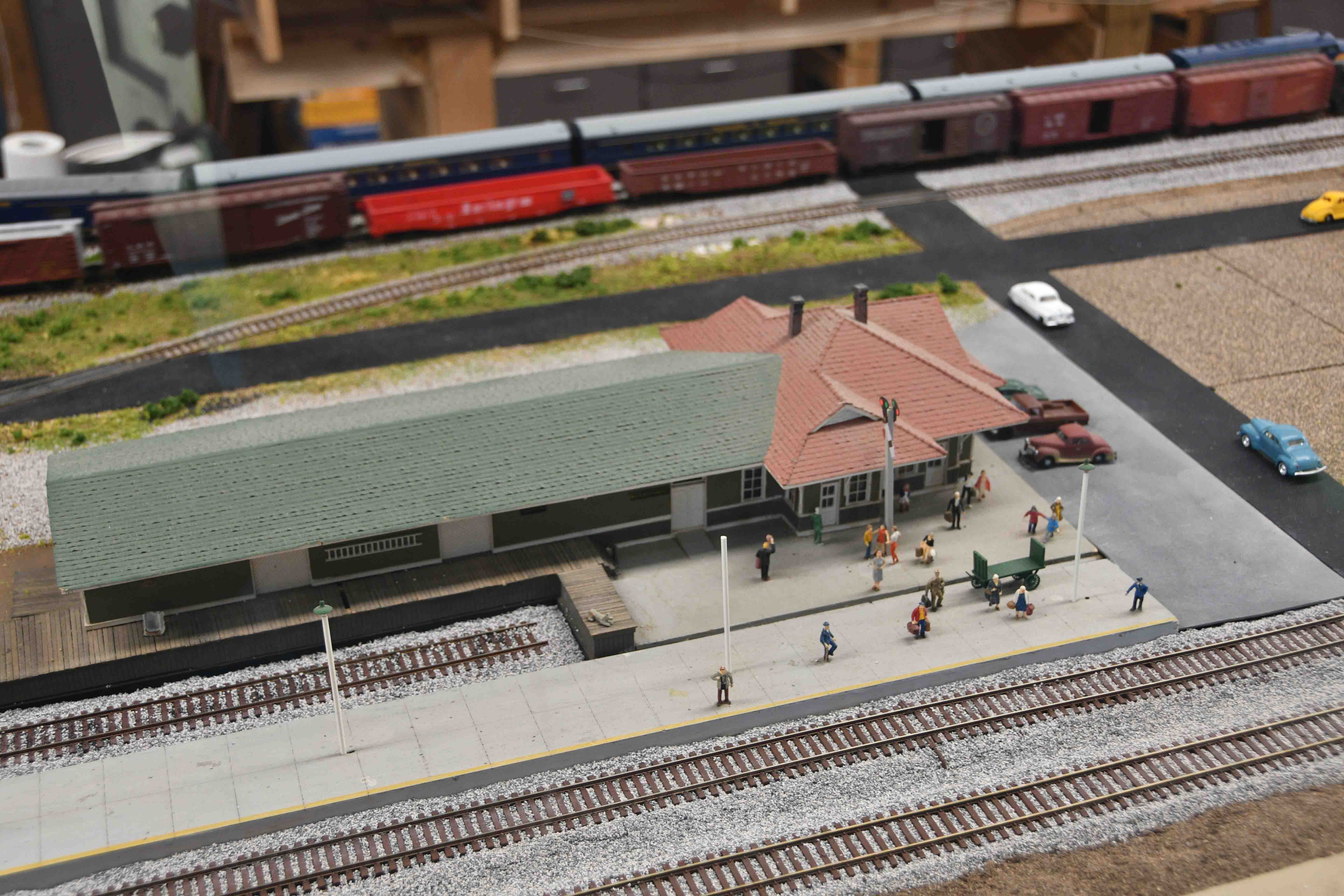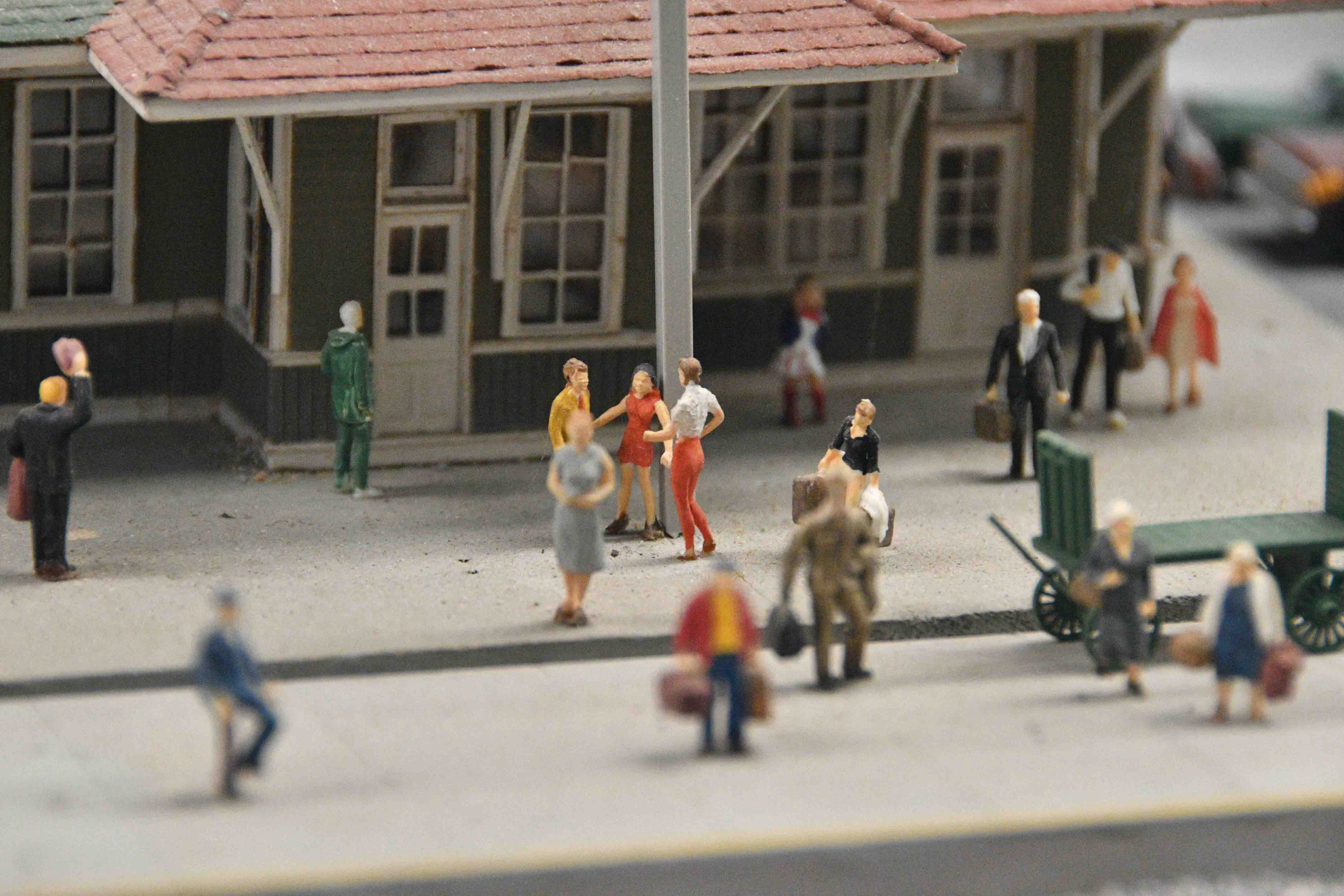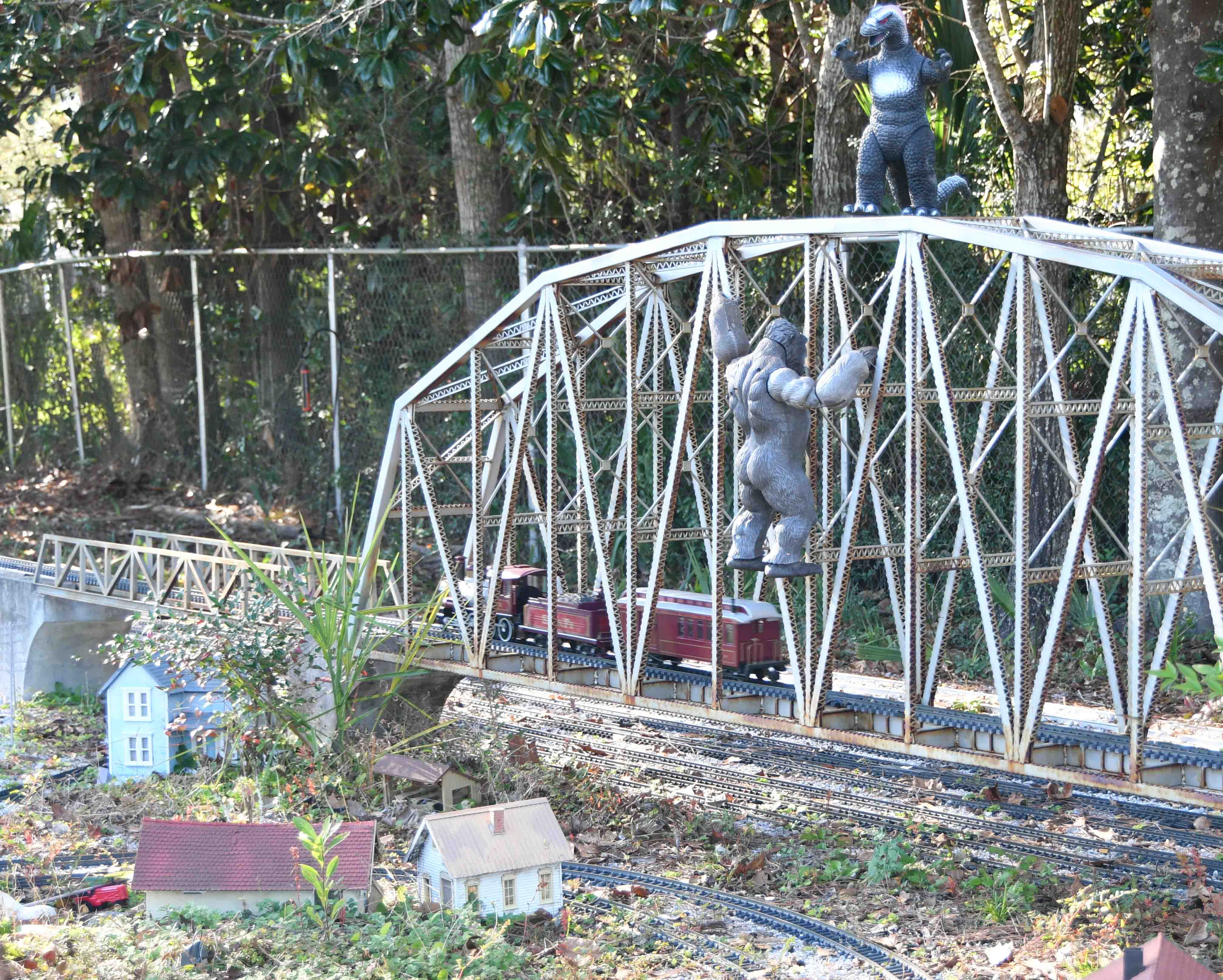 Saturday, I attended my second quilt guild meeting today.  The Emerald Coast Modern Quilt Guild was a great group of ladies. I loved how they worked together and how active they were with swaps and such.  It was almost time for me to renew my MQG membership so I joined them. I will be here long enough to attend their December meeting too, and I know we will be back here next fall.  I loved it.  We spent the afternoon with the Kay family and joined them for dinner at Vitaliano Pizza - Pasta & More. Nothing like ending the day with good food and good friends.
Make Life an Adventure!