Week 85 - Estes Park, Colorado
Sep. 13 - Sep. 19, 2020
Sunday, we managed to see a couple more museums today.  We started at the Cheyenne Frontier Days Museum.  It was cool to see the start of the famous rodeo, I can tell you the locals are none too happy about it being cancelled this year! They have held it for 123 years and plan to hold it next year, July 23 - August 1, 2021.  Maybe we will make it back.  One of the more interesting things I saw was a horse drown gasoline tanker used for delivering to the gas stations.  Next we drove across the street to the botanical gardens to get a picture of the steam engine, Ol' Sadie, a 1890 engine.  We had about an hour to kill before the historic Governor's Mansion opened so we decided to stop at the Accomplice Beer Company for a refreshing beverage and some brunch.  The beer was good but my chicken and waffles eggs benedict was awesome.  We decided to walk to the Governor's Mansion using a Downtown Historic Walking Tour map.  Unfortunately most of the historic buildings are gone.  The Governor's house was very pretty, another historic home whose layout I think I could live with.  I ended the day enjoying the sunshine again, listening to a Walt Longmire Mystery and working a sudoku.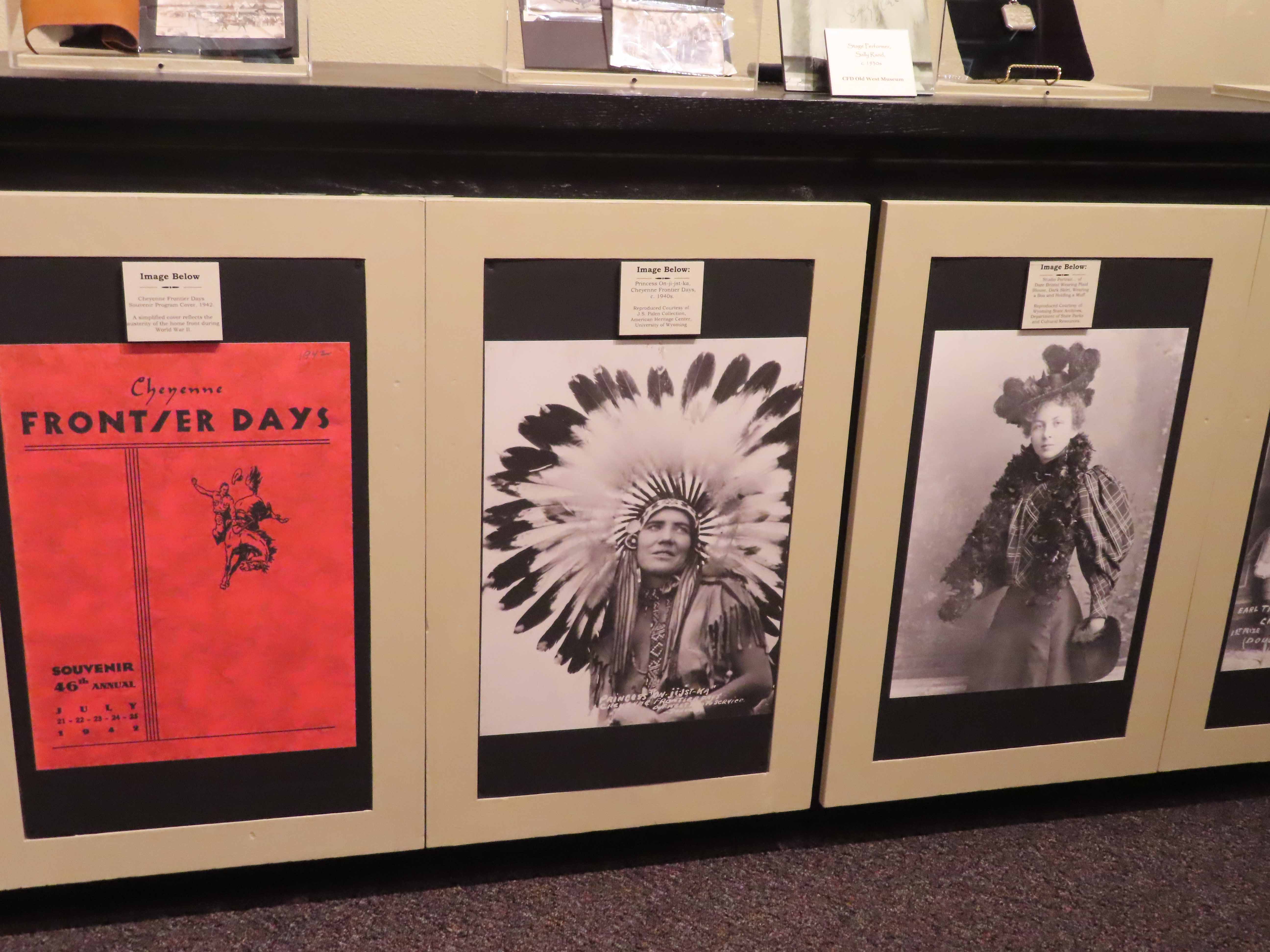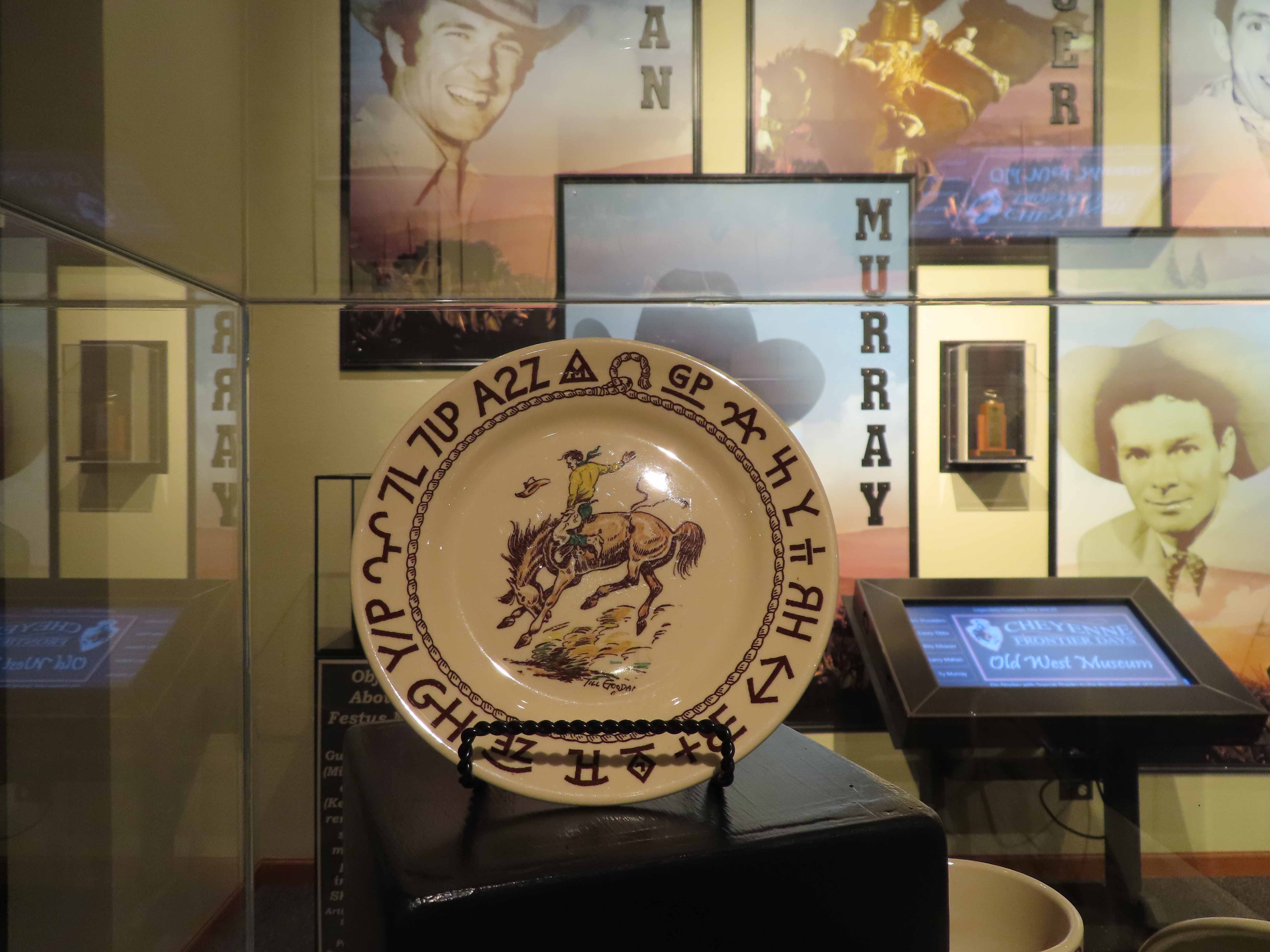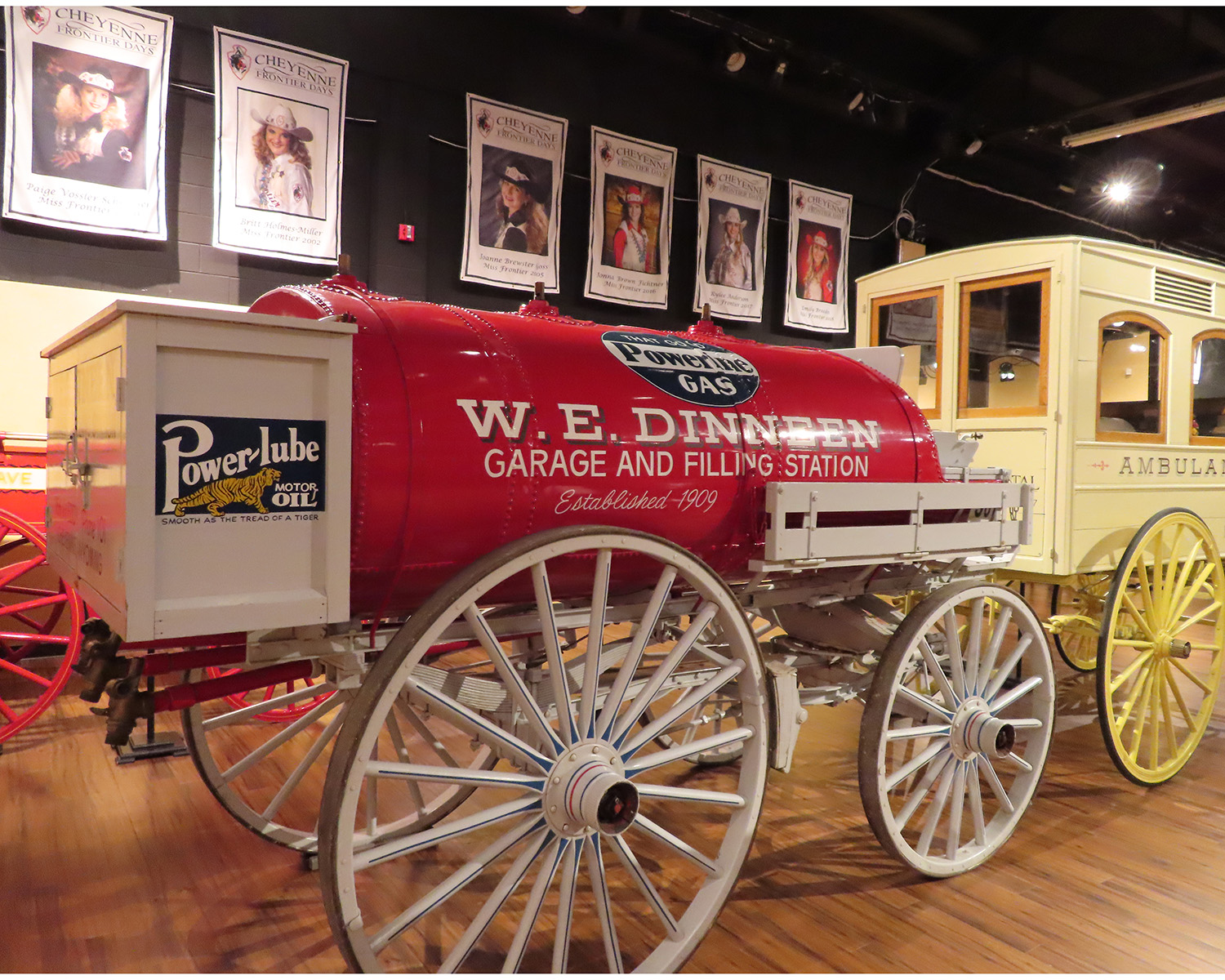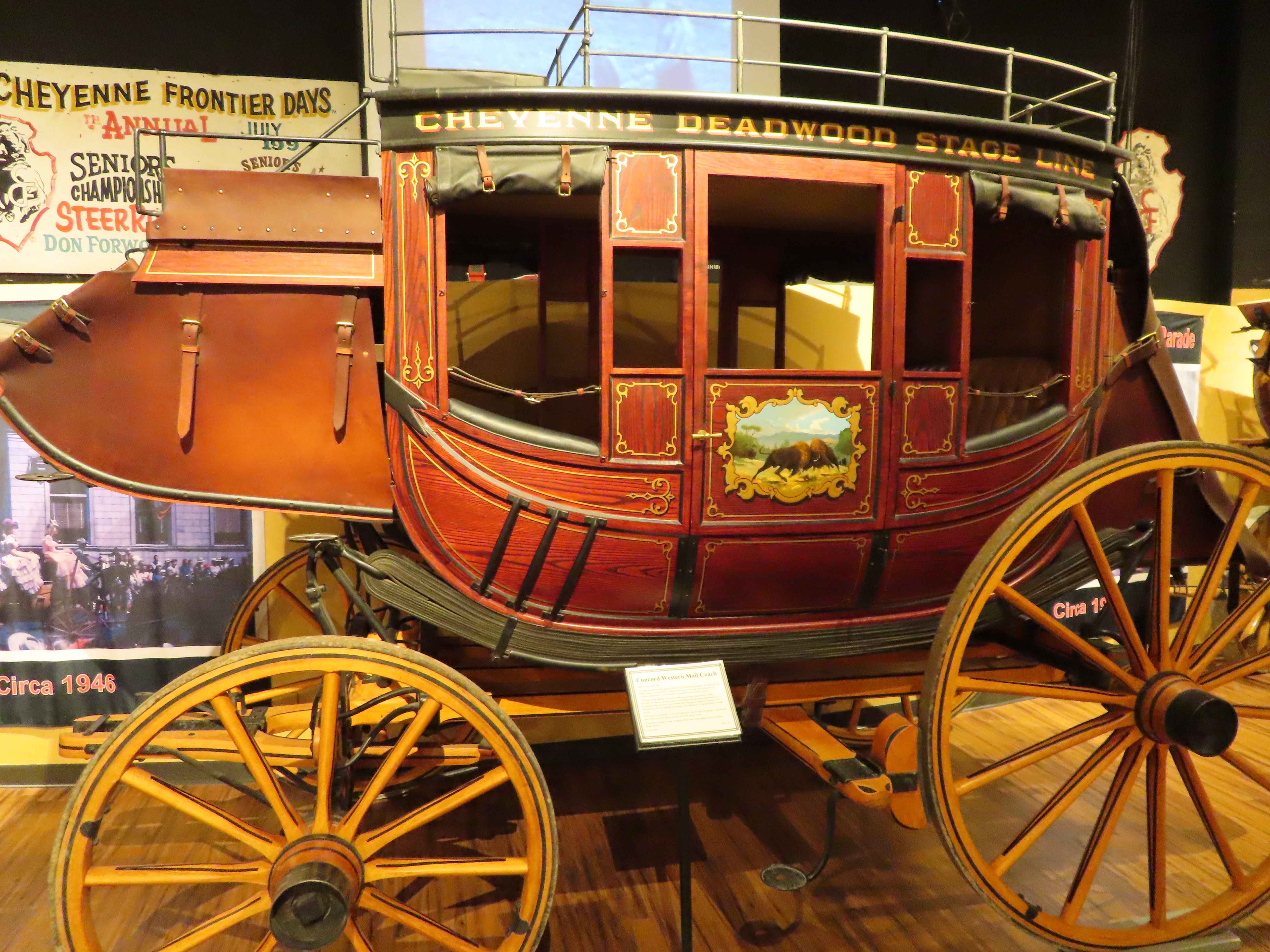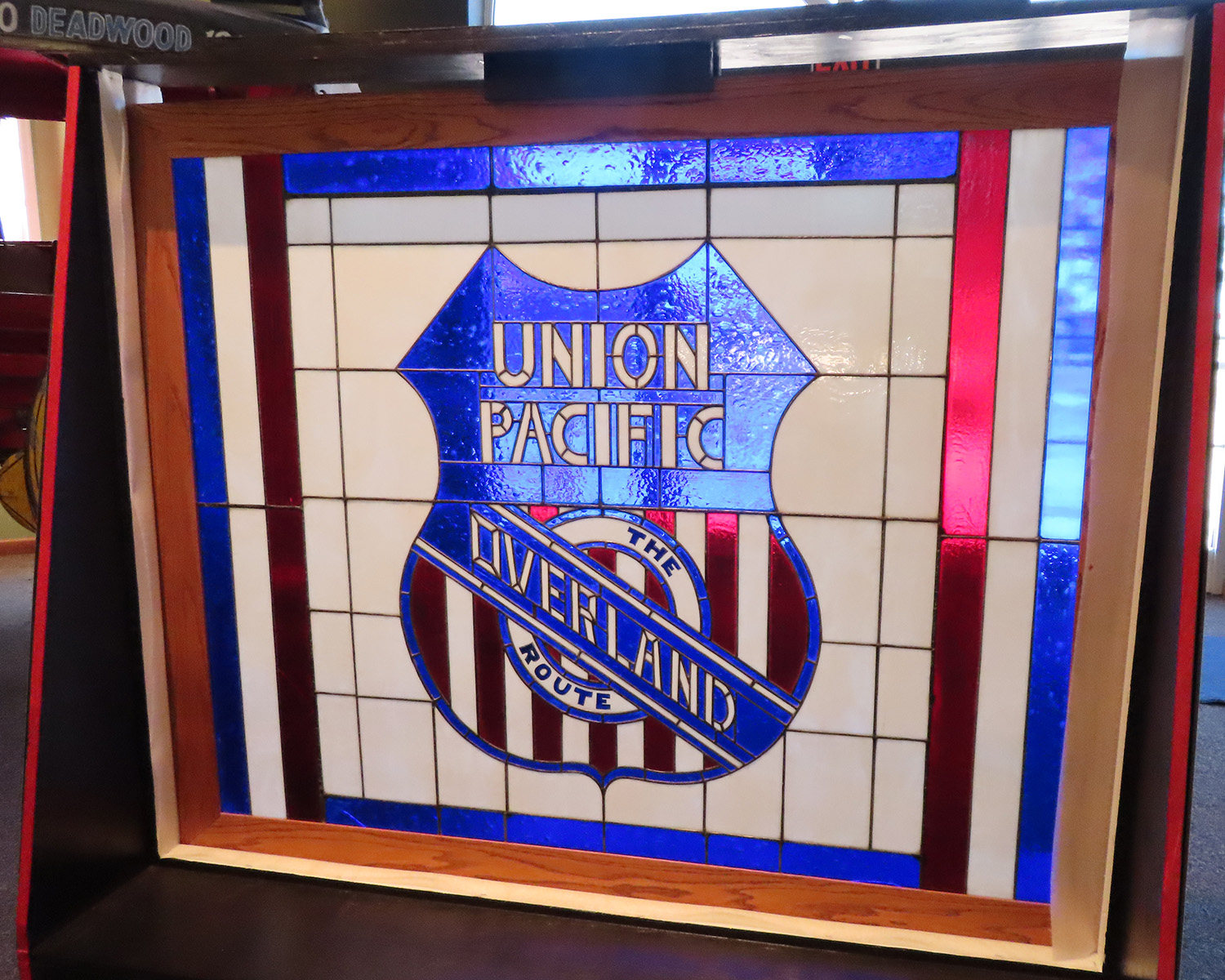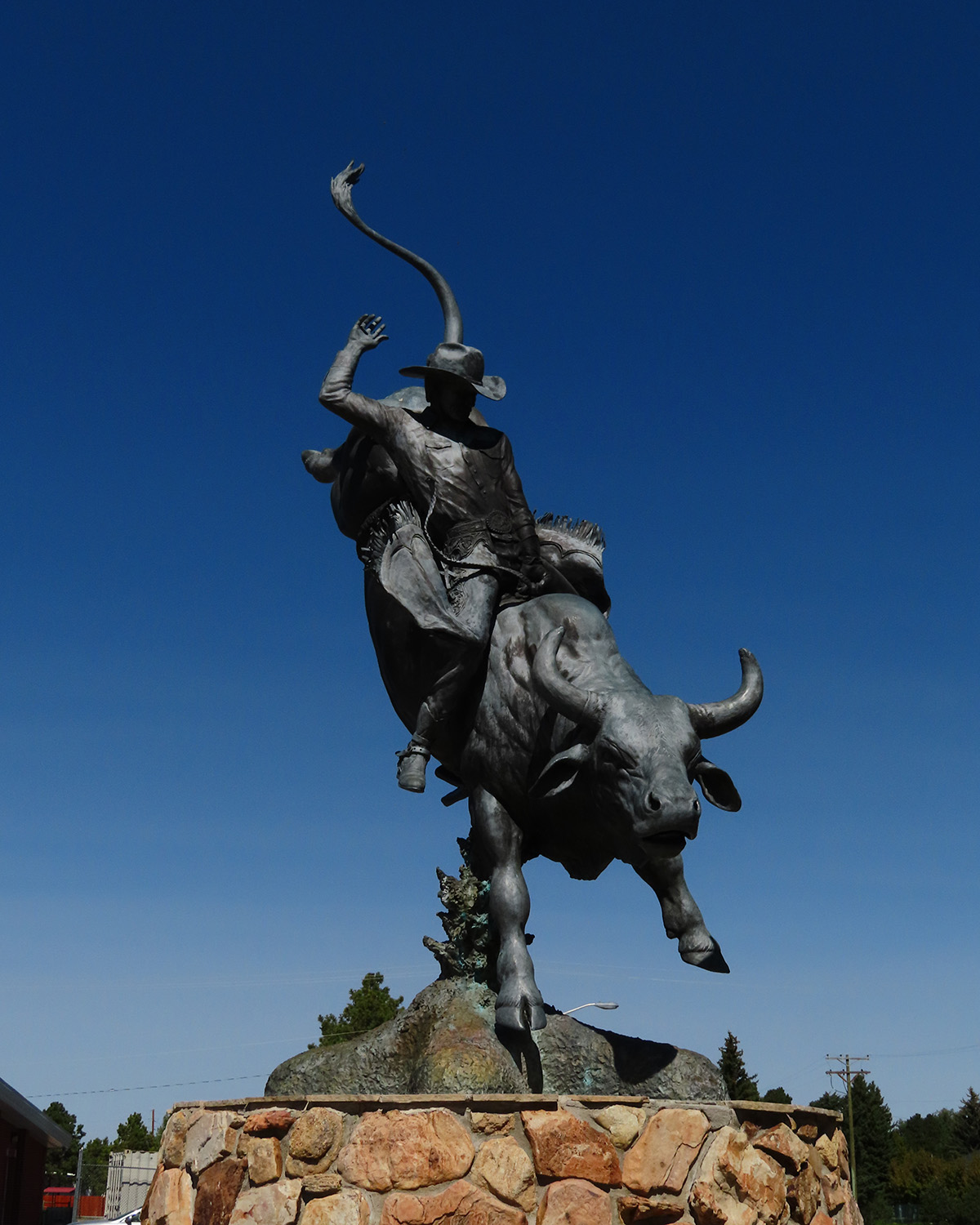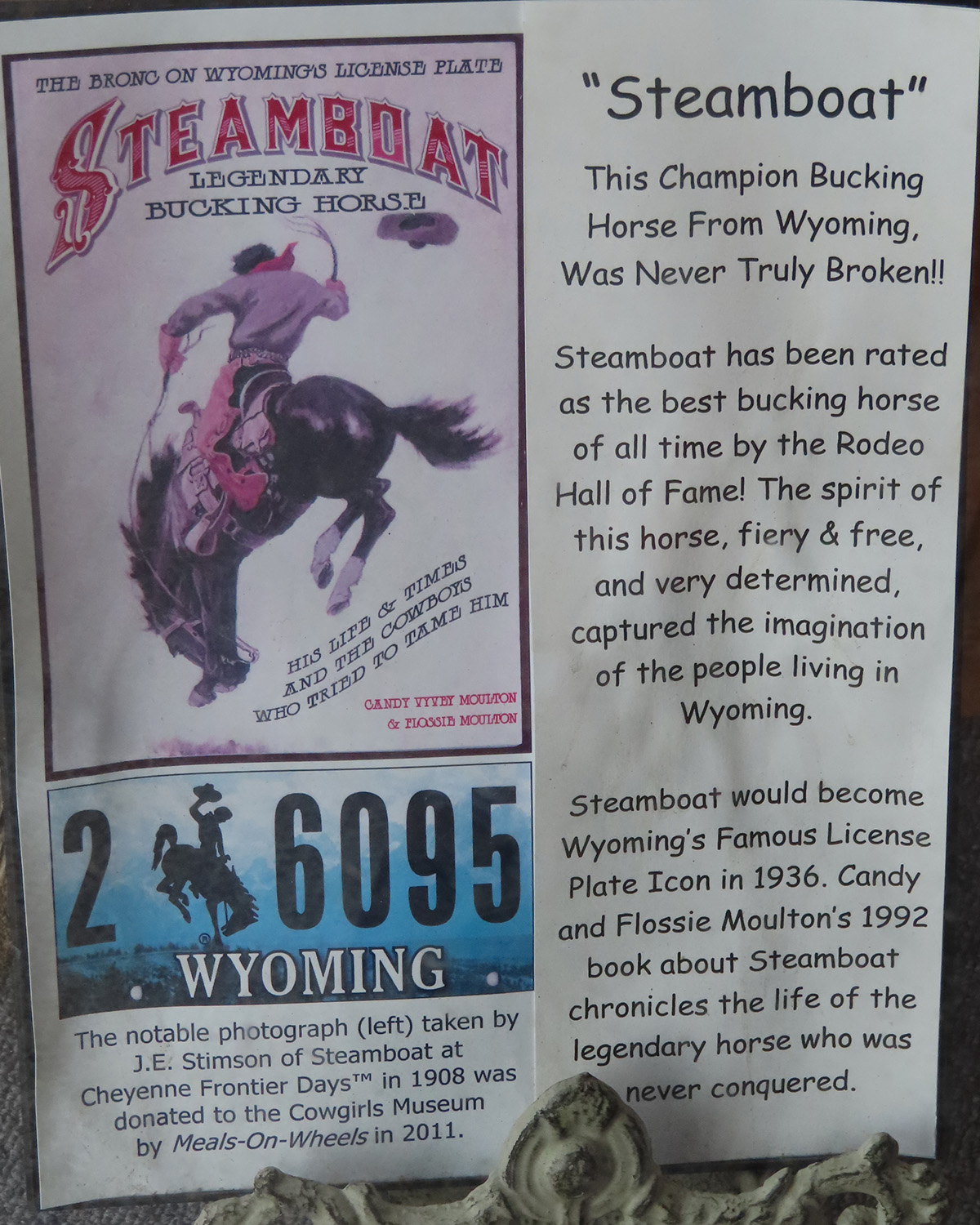 Monday, moving day was uneventful and I dropped us back to a 2 hour moving day instead of a 6 hour day.  We also managed to get the RV washed at the Blue Beacon in Cheyenne. It took about an hour but the coach looks so good. We arrived at the Spruce Lake RV Park around 2 pm and it is a nice park.  I like the way they have their sites set up.  Their sites are nearly all back-in but they are double wide and your sitting area isn't on top of your neighbors sewer hose.  As we checked in we were warned to lock our car doors and not leave any food or trash outside.  They have a bear in the area that visits on a regular basis, and he knows how to open car doors!  They also have elk that like to come down to their little fishing pond.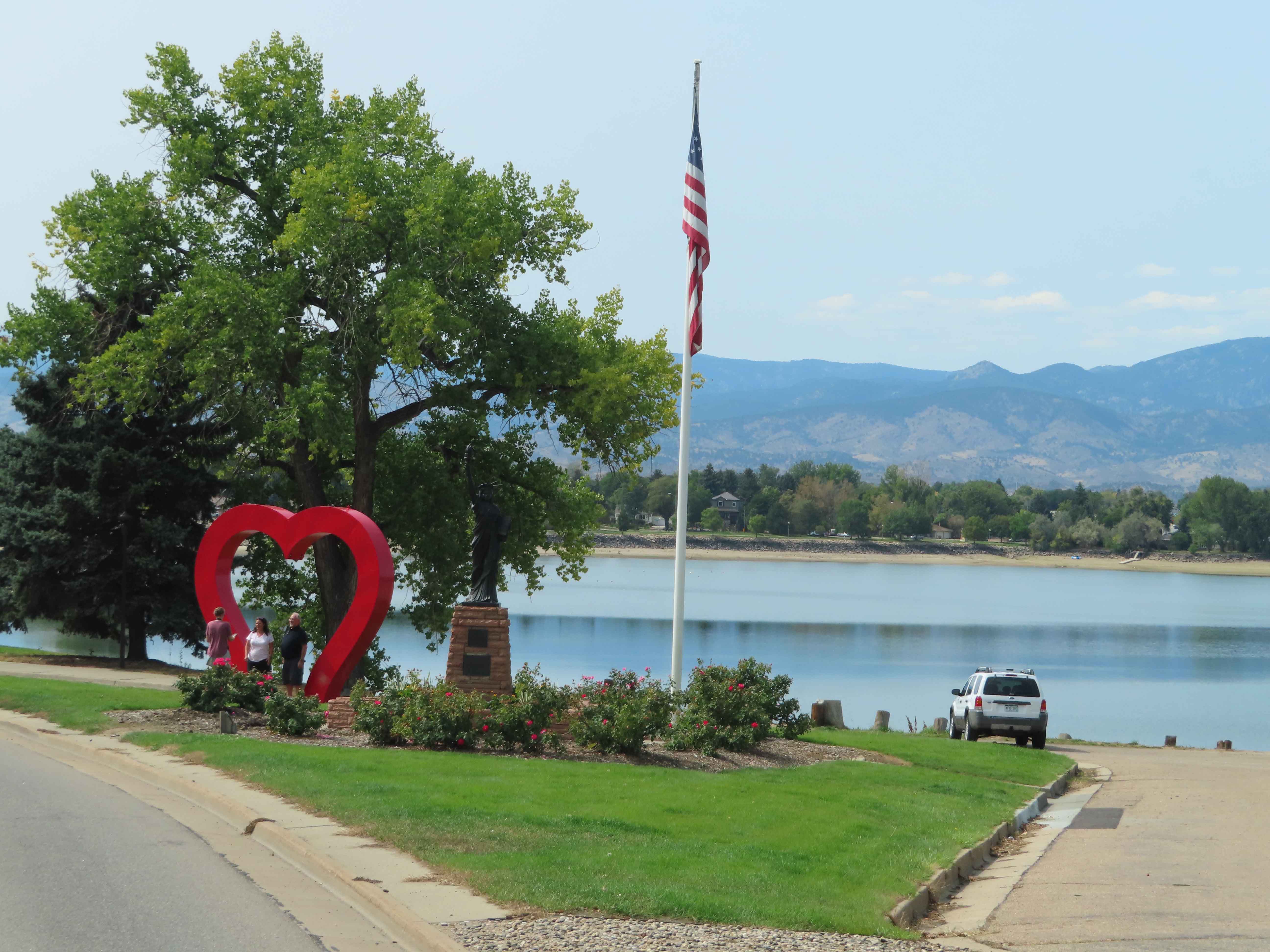 Tuesday, fortunately the main road into Rocky Mountain National Park, Trail Ridge Road, reopened today.  It was closed because of two fires near the park and some construction.  This road is a bit like the Going-to-the-Sun road.  The views were spectacular even with the small amount of smoke haze in the air.  At one of the pull-outs we helped an older couple with their car. They had a large leak of some sort of fluid.  Elard and the gentleman checked the level of all the different fluid holders but couldn't find where the leak was coming from.  They decided to try to make it back down to the bottom of the mountain to try to find a service station.  We followed them down to the park entrance just in case they needed some more help.  They made it out and we returned back thru the park.  We say some elk and big horn sheep on the way out.  I would love to have gotten a picture of a pika but those little suckers will not hold still long enough, they are so cute.  We tried to have dinner at Smokin' Dave's BBQ & Brew but their line was too long.  So went around to the Italian restaurant Sweet Basilico, they had a 30 minute wait so we went across the street to Rock Cut Brewing while we waited. The beer was good and the timing was perfect.  The food at Sweet Basilico was okay, their calamari was excellent but the marinara sauce was just ok. But hey, I didn't have to cook right?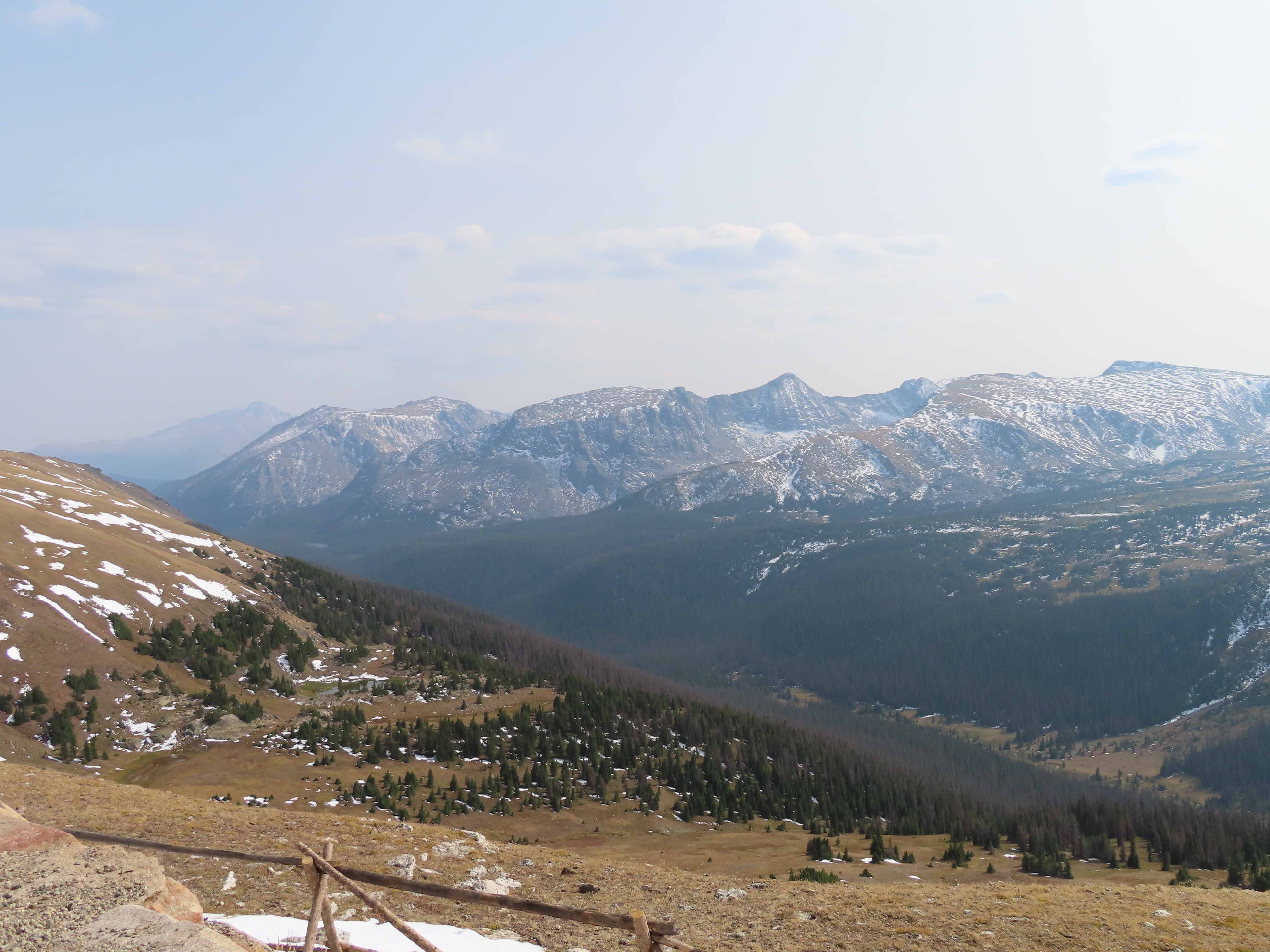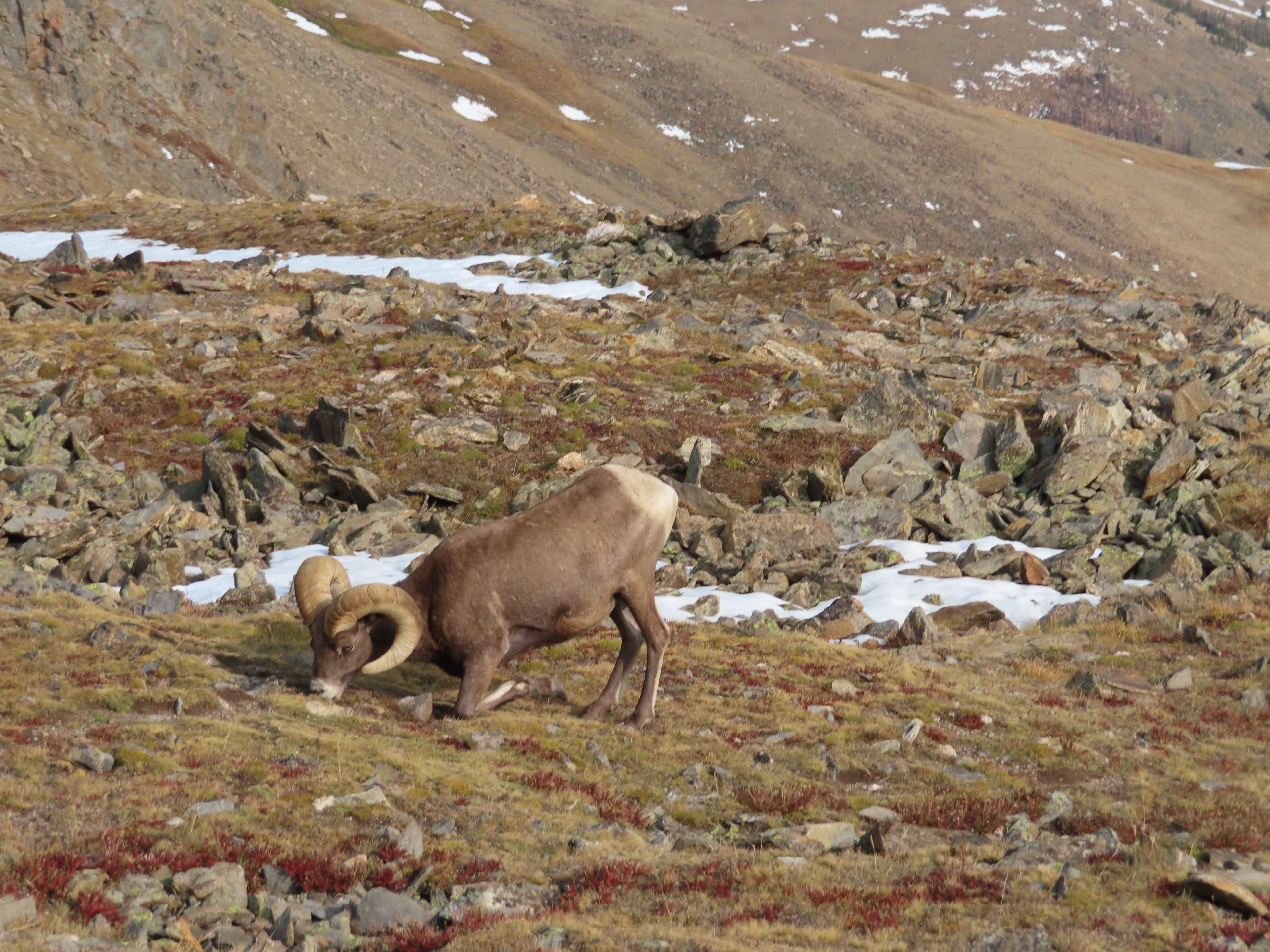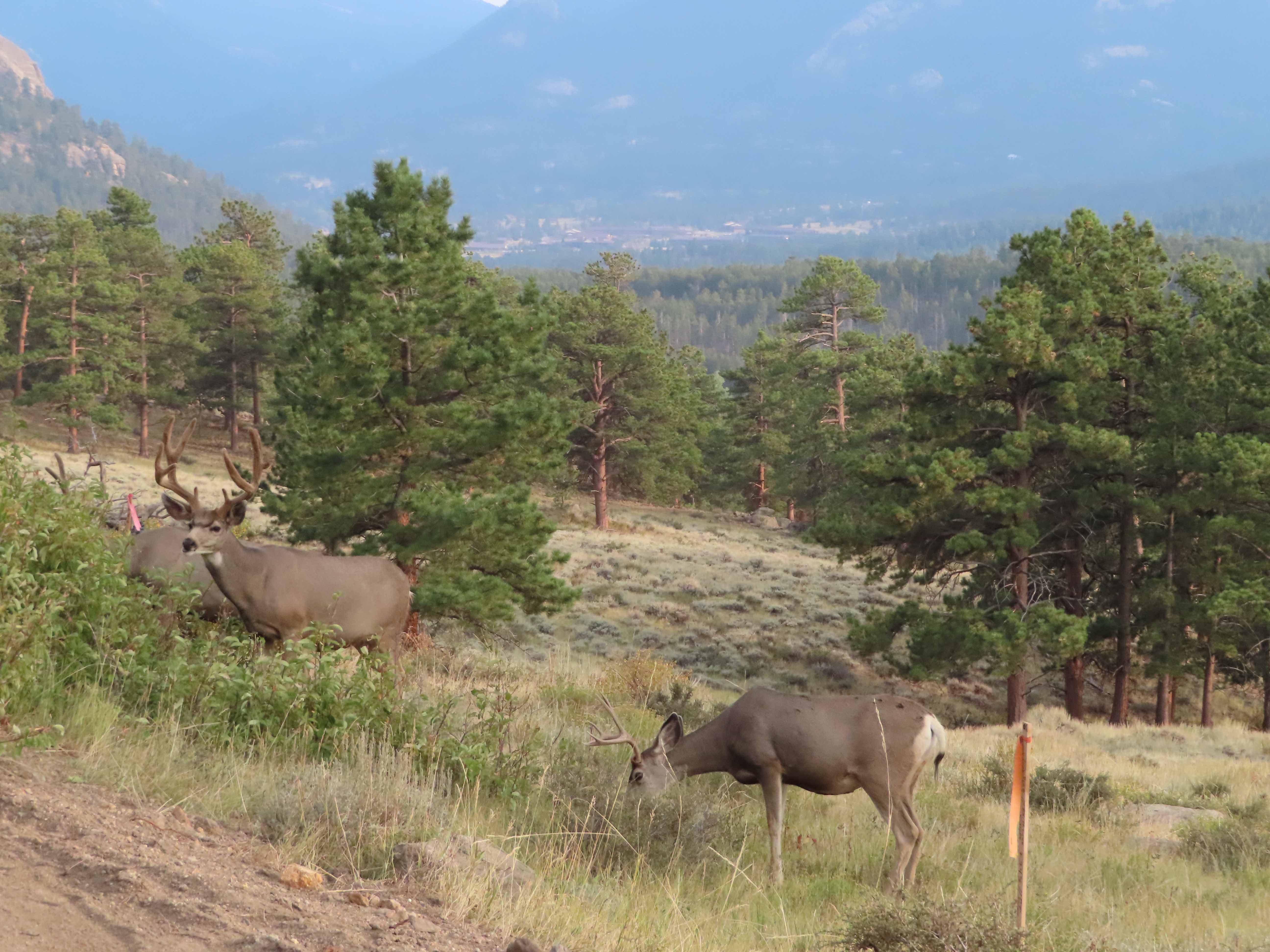 Wednesday, today we knocked two more scenic drives off the list from "The Book".  Drive 41, Peak to Peak Scenic Byway, originally conceived to link Longs Peak near Estes Park and Pikes Peak near Colorado Springs it travels between the Roosevelt National Forest and Rocky Mountain National Park.  We started at the Estes Park end and headed south to Idaho Springs.  We stopped at Brainard Lake Recreational area and walked out to the edge of Long Lake.  I bet there were moose in those trees just waiting for us to leave.  We continued on south to Central City which was once a mining town. There is a dirt road between Central City and Idaho Springs that the book names "The Oh My God" road.  It was twisty-turny but not too bad.  There were ruins of mining operations all along the road. We hopped on I-70 to get over drive 40, Rocky Mountain Ramble. This drive goes over Berthoud Pass and then up through Winter Park and the Rocky Mountain National Park. We've been to Winter Park skiing probably 30 years ago so I didn't recognize ANYTHING.  The forest here is going to be so beautiful in a couple of weeks.  The leaves are just starting to change. There were several herds of elk in the meadow as we left the park. As we headed back to the RV park we found an elk just strolling down the street.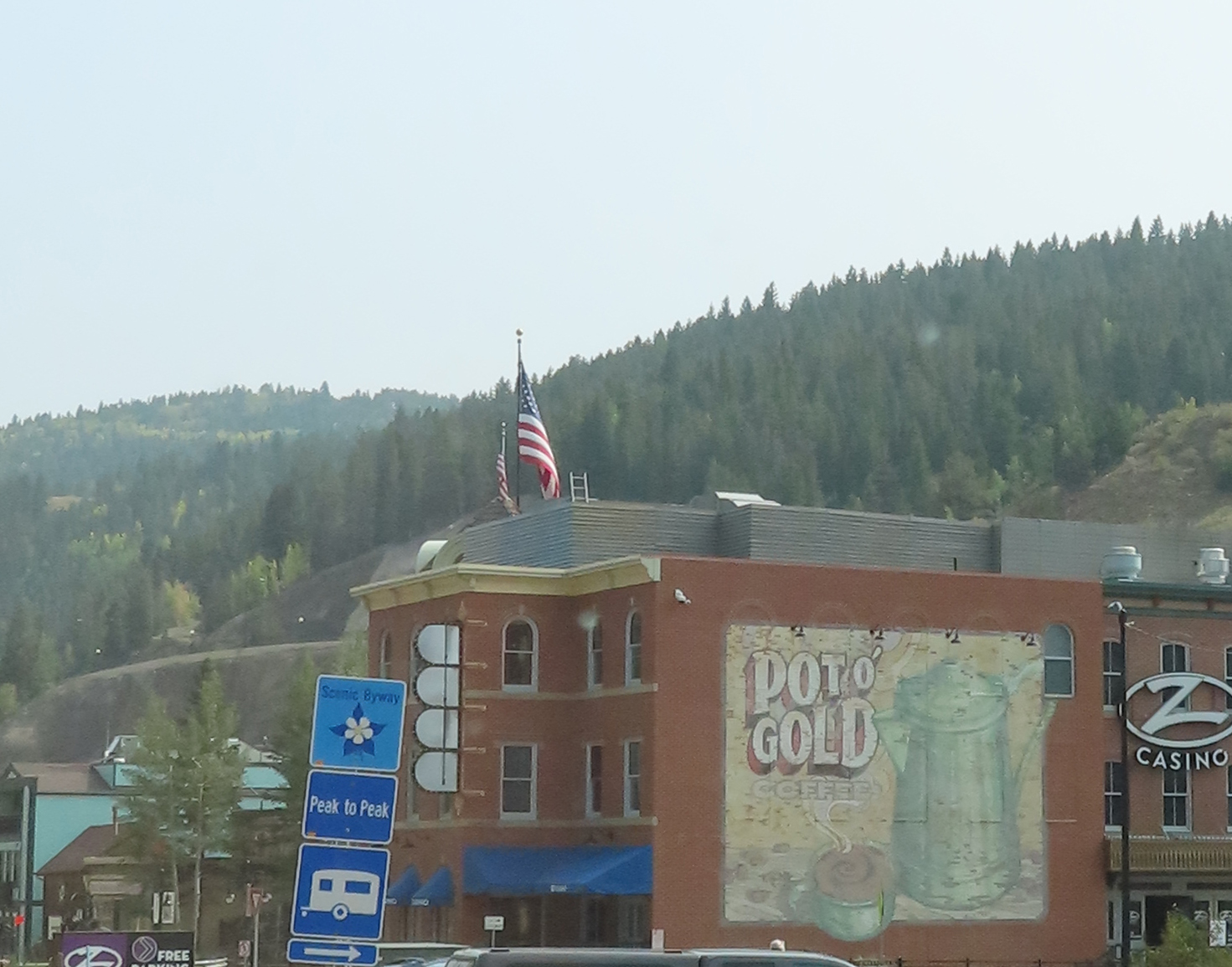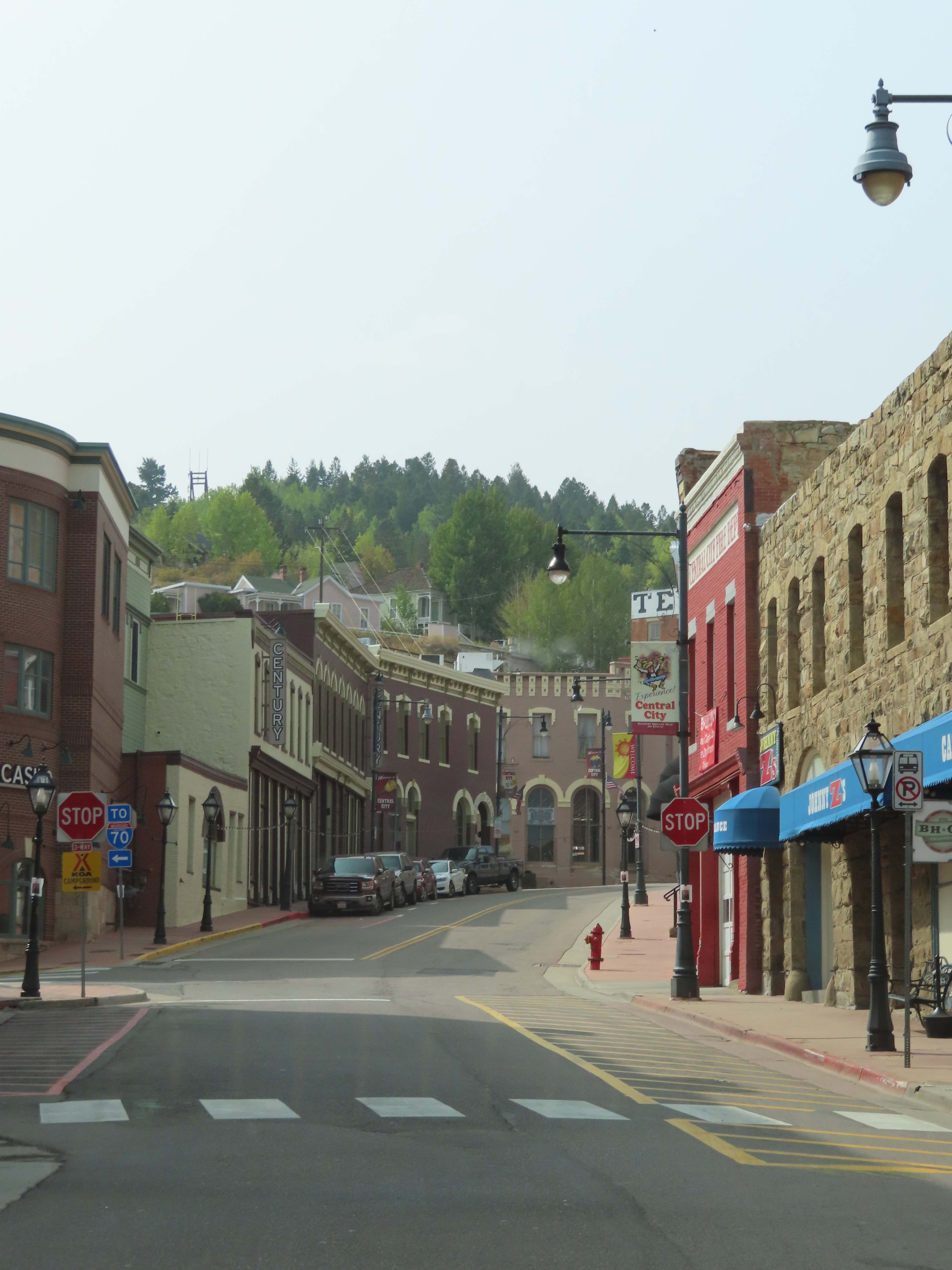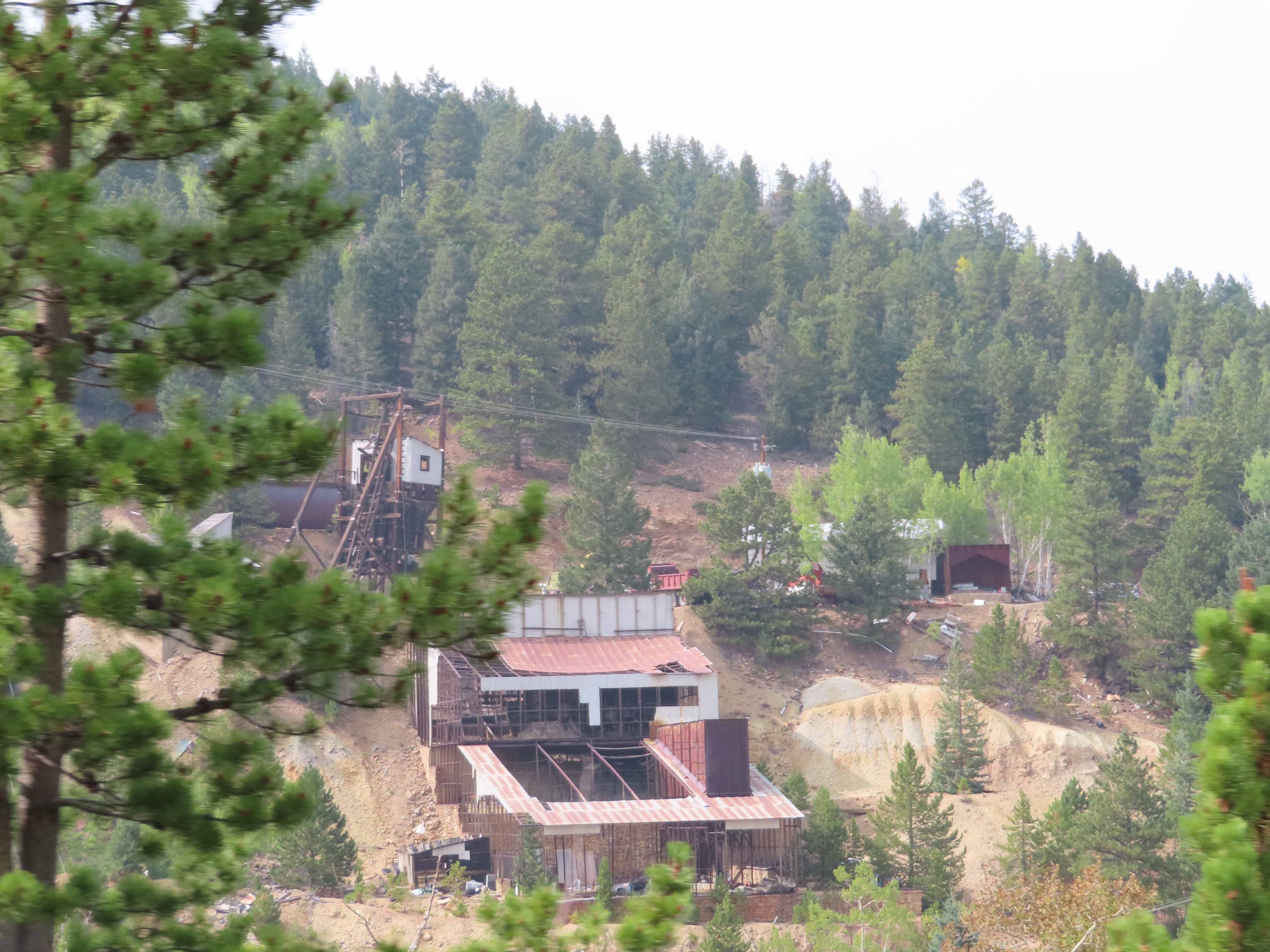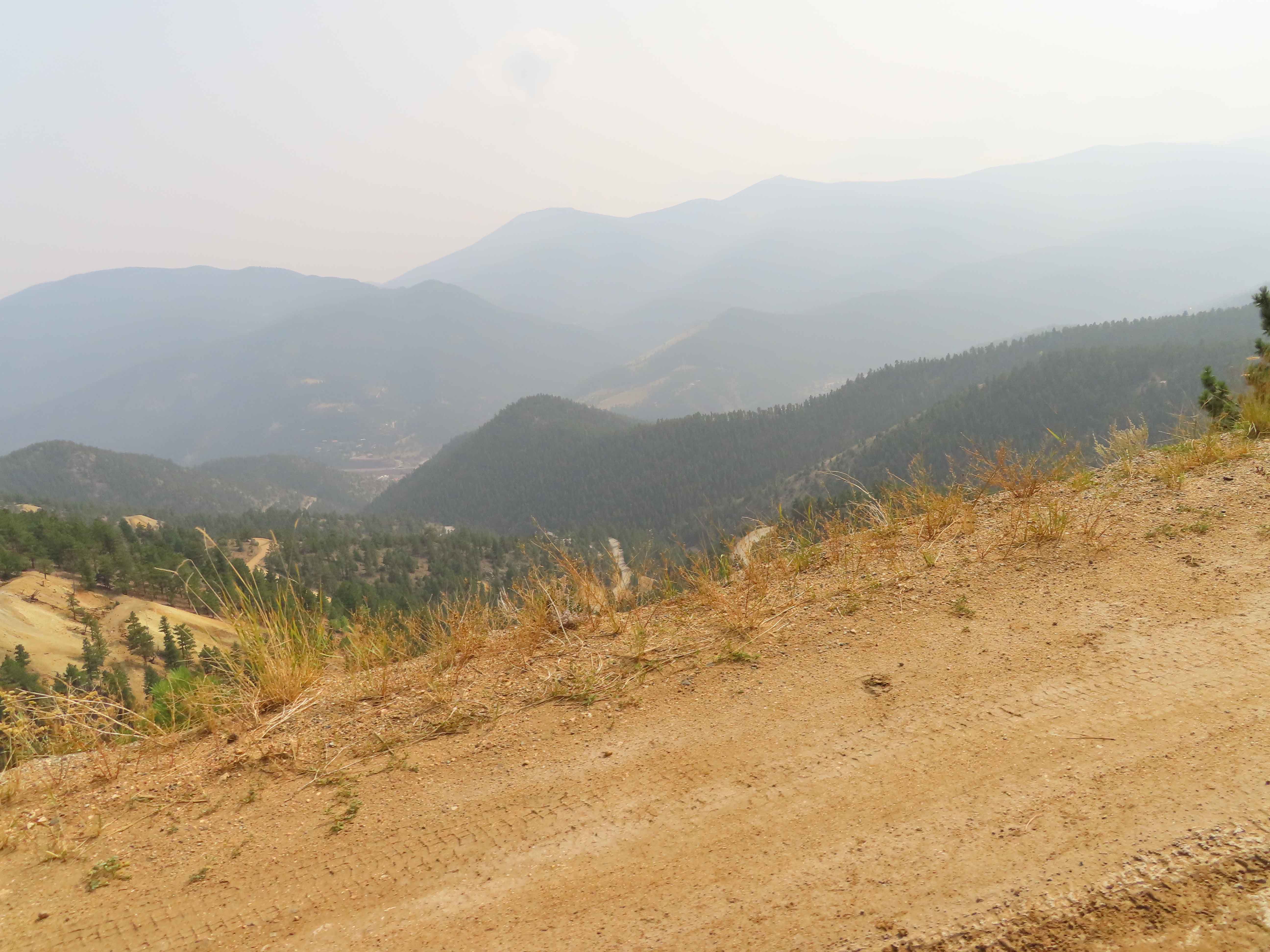 Thursday, today we explored the city of Estes Park.  We started by having lunch at Smokin' Dave's BBQ and Brew. Their southern fried catfish was excellent! We drove down the street to Cottage Bliss, a combination gift and quilt shop.  The owner was having a retirement sale and I got a great deal on some fabric.  Estes Park is loosing a good business with a sense of humor.  They had a sign on the door that said "If you stop by and we are closed, just shove your money under the door." That is us quilters.  Best of luck in retirement. Next we hoped to get a tour of the Historic Fall River Hydroplant, you guessed it, they were closed. So, we drove over to "The Knoll".  It is a public space that once belonged to Birch family, the ruins of their home still there.  The area was slated to become an outlet mall but was saved by the citizens of Estes Park and preserved as a public space.  It gives nice views of the area and provides several walking trails.  One of the things you can see is the Stanley Hotel.  Built by the guy who created the Stanley Steamer cars as a summer get-away, it is the place where Stephen King got the idea for The Shining (in room 217). It looks like they have an impressive bar.  Next we tried to get to the top of Panorama Peak and Prospect Mountain and could get to neither! We stopped by Mary's Lake to view the power generator. Couldn't get to close but it is a very pretty lake.  With all the strike outs today we had no choice but to go back to the Rock Cut Brewery.  Good beer.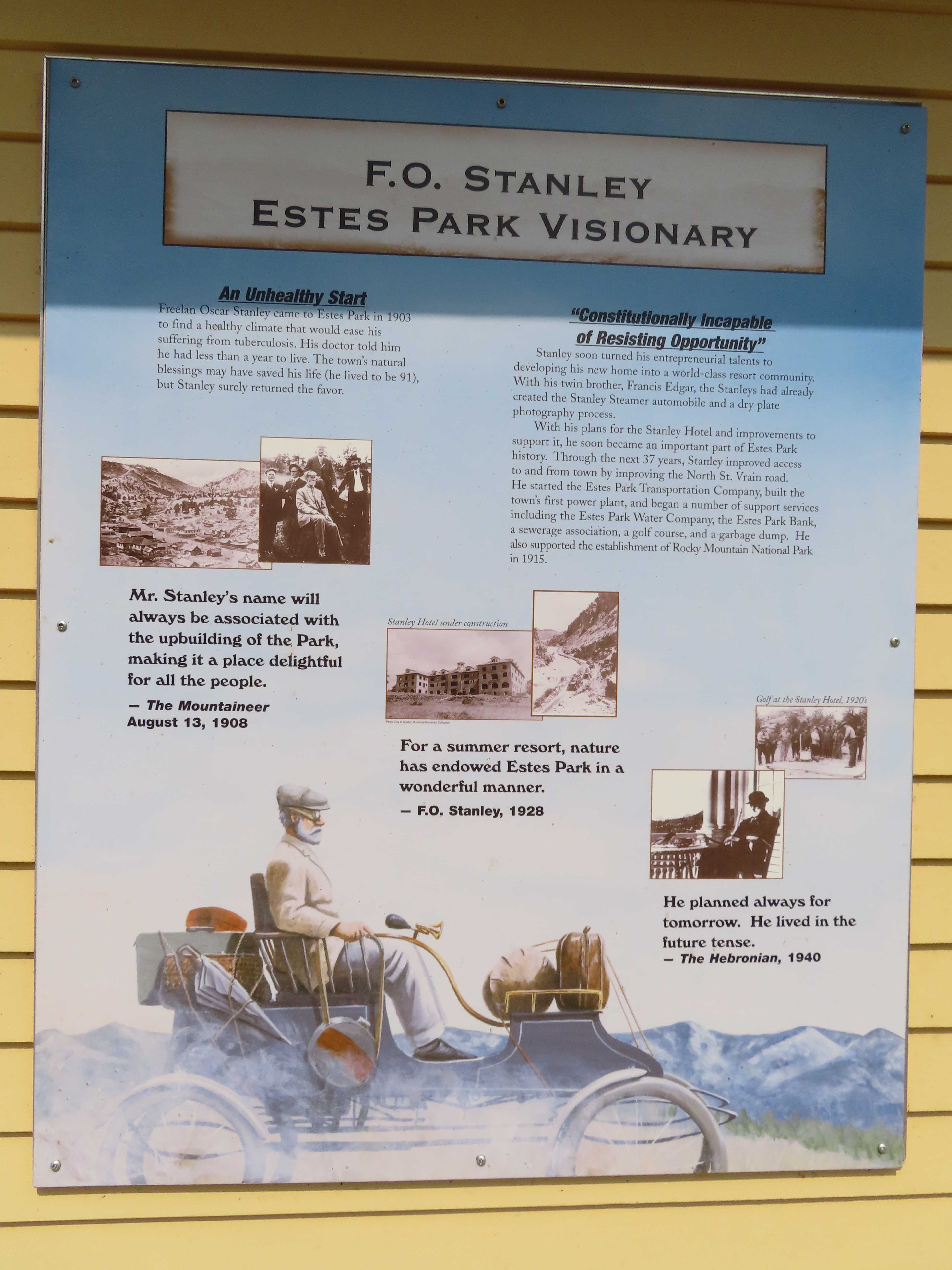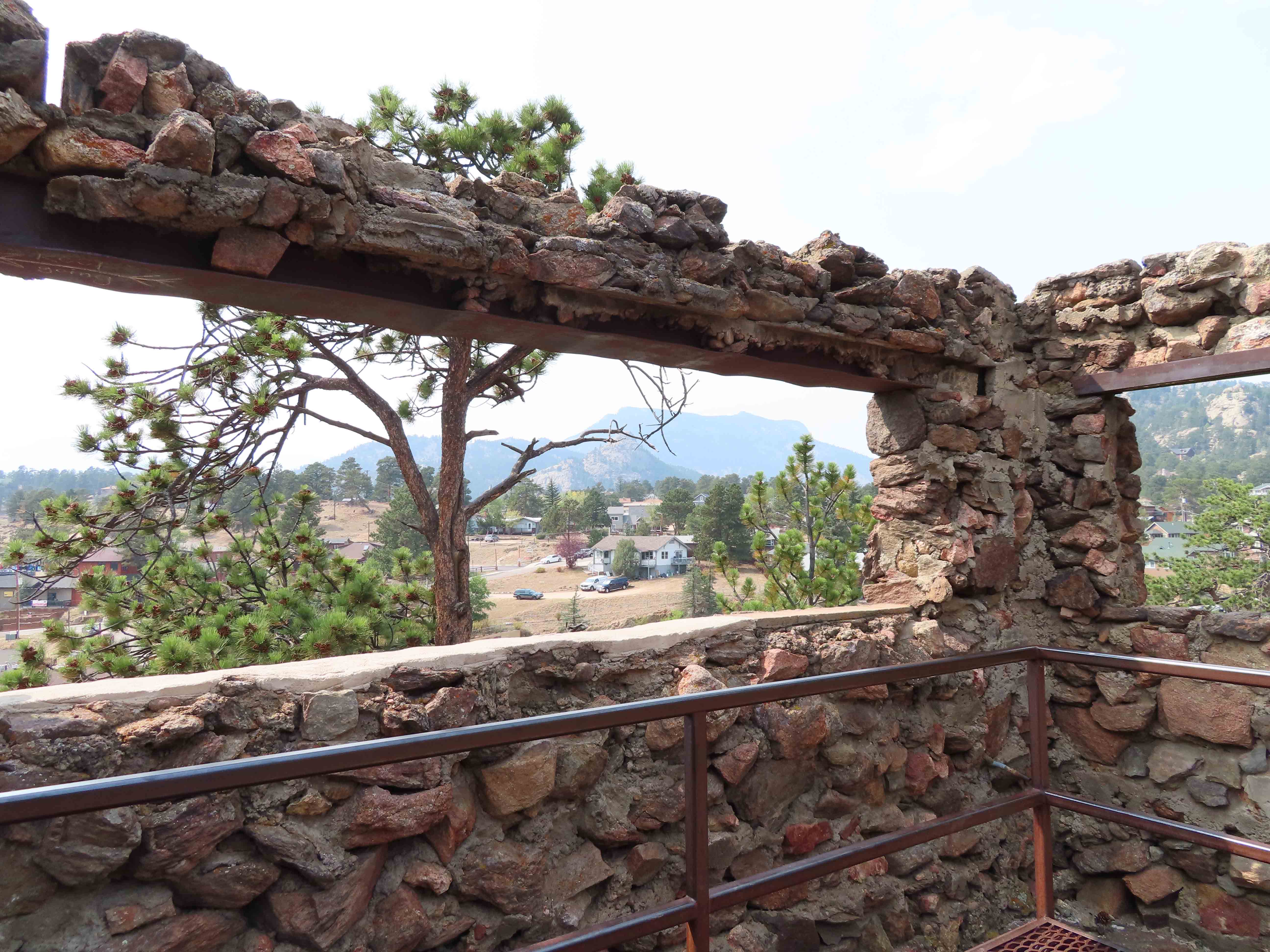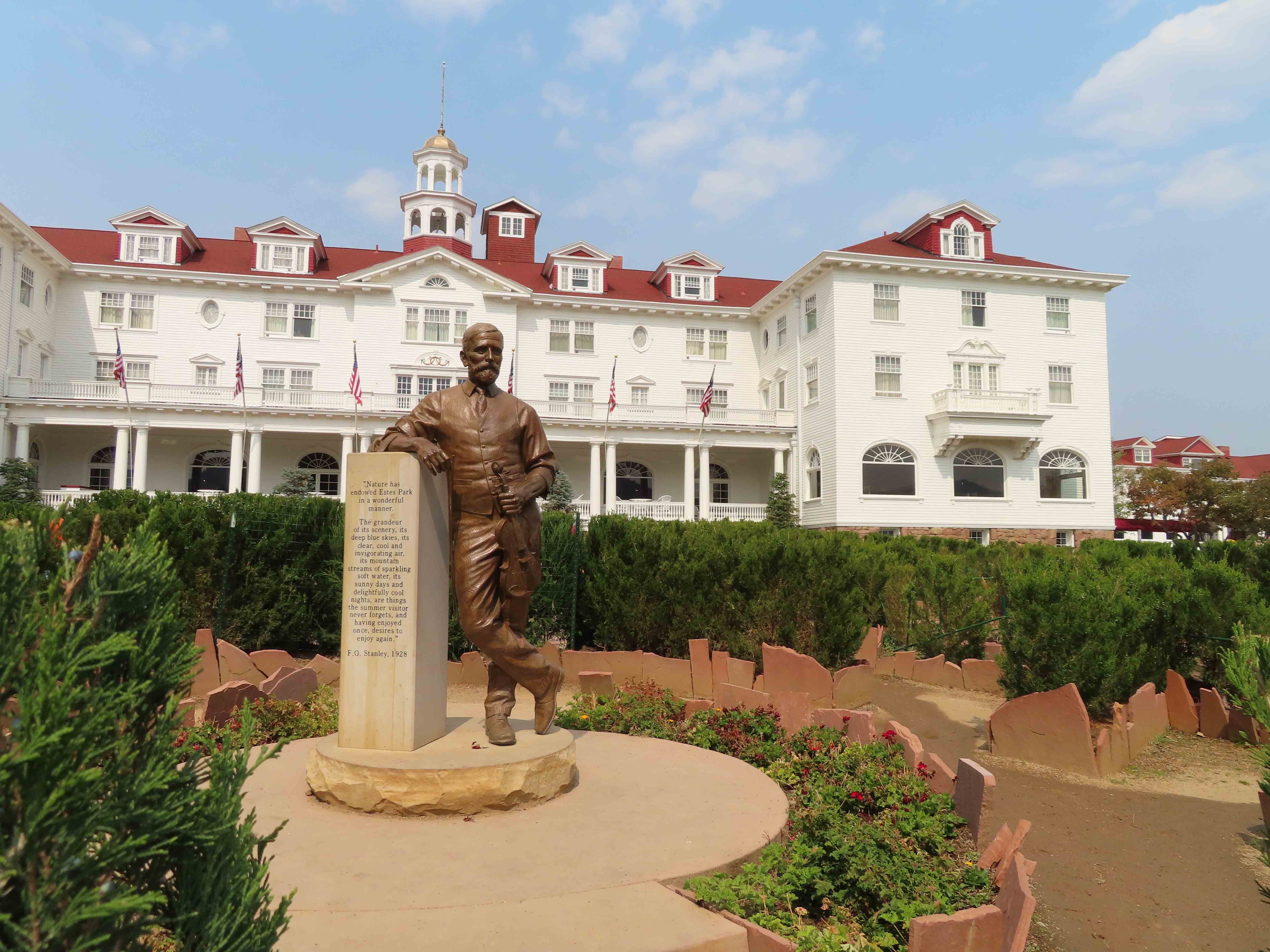 Friday, we decided to just chill out today.  I tried out a new mask pattern I found on Pinterest that is supposed to be No Fog for glasses wearers.  I used some Tula Pink Fabric and it seems to work pretty well.  We will see how it works in practice.  Regardless it is pretty comfortable. I also turned a couple of placemats into tool wraps for Elard.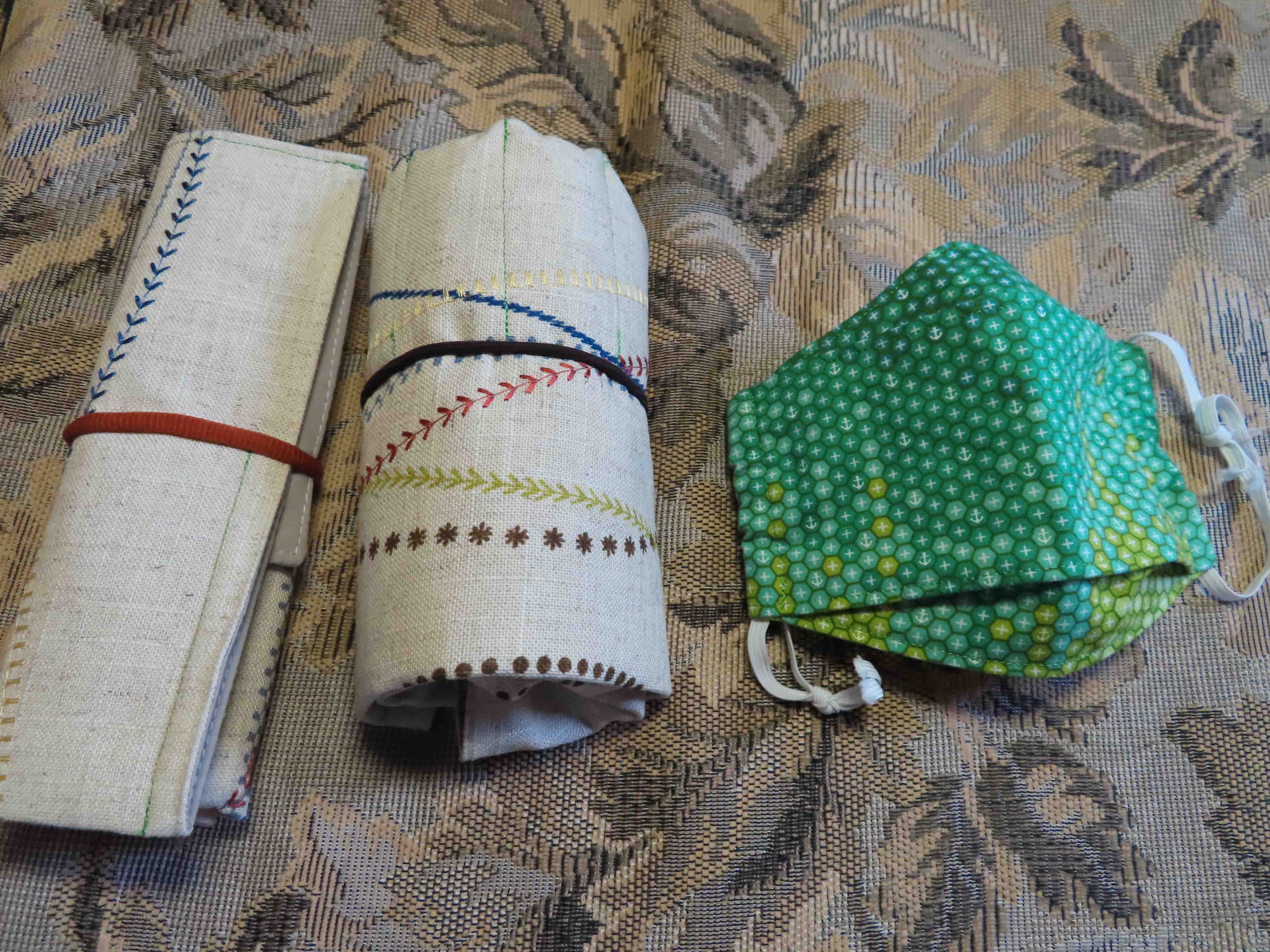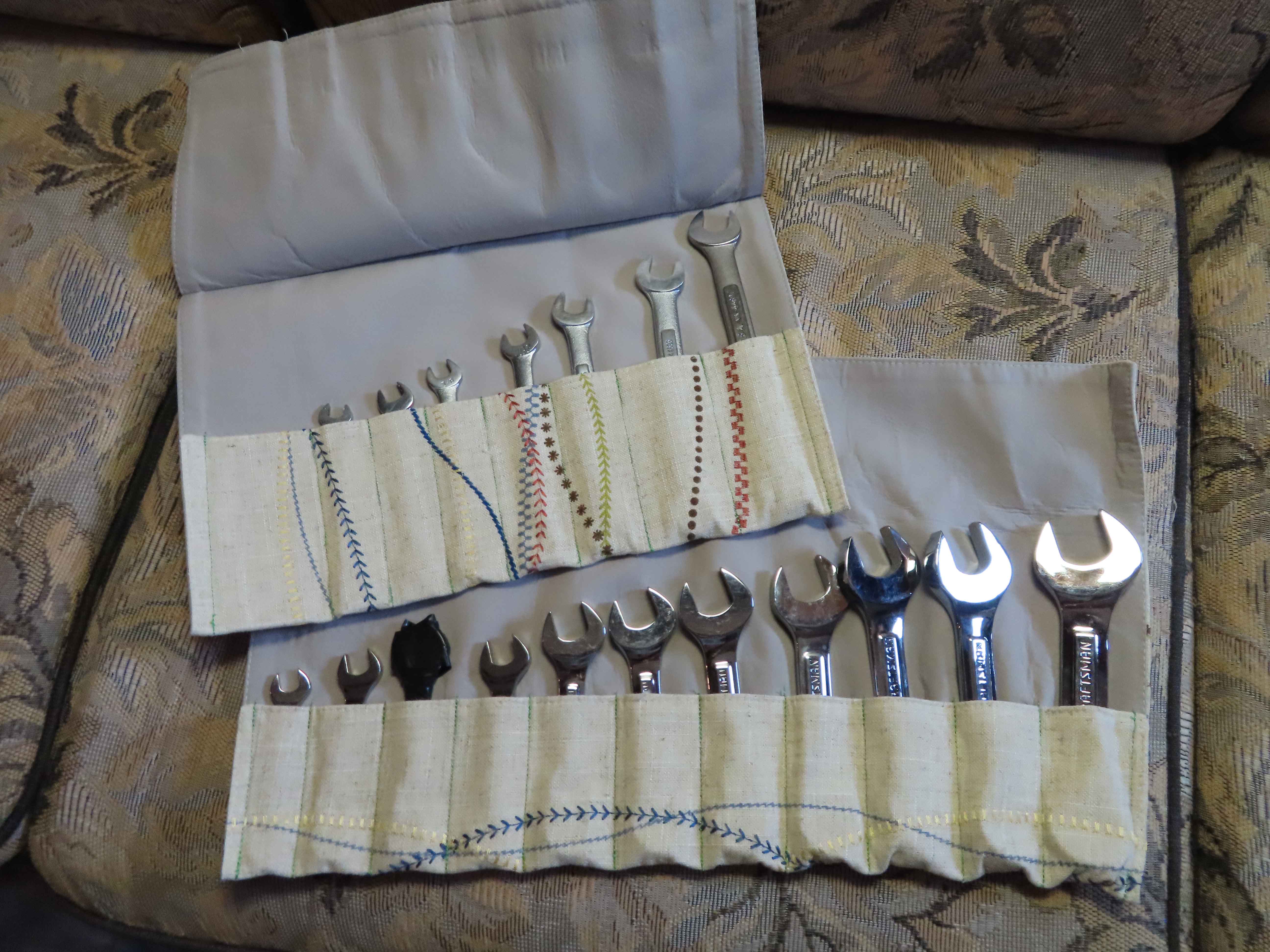 Saturday, we moved today to Colorado Springs KOA.  All I can say is that I-25 between Denver and Colorado Springs SUCKS! The Colorado Springs KOA Holiday has a lot of activities and therefore kids. The pedestrians definitely rule. We made a grocery run and checked to make sure we didn't damage the Jeep on our drive down.  Things seem okay.
Make Life an Adventure!