Week 199: Pelham and Opp, AL
Nov. 20 - 26, 2022
Sunday, we moved to Frank Jackson State Park in Opp, AL. On the drive we passed this restaurant with an unusual name, "It Don't Matter".  The parking lot was packed so perhaps it doesn't.  What a great park. Our campsite is right on the water and I hope to catch some fish while we are here! I spent some time cleaning house, I washed all the windows inside and now I am going to have to wash the outside!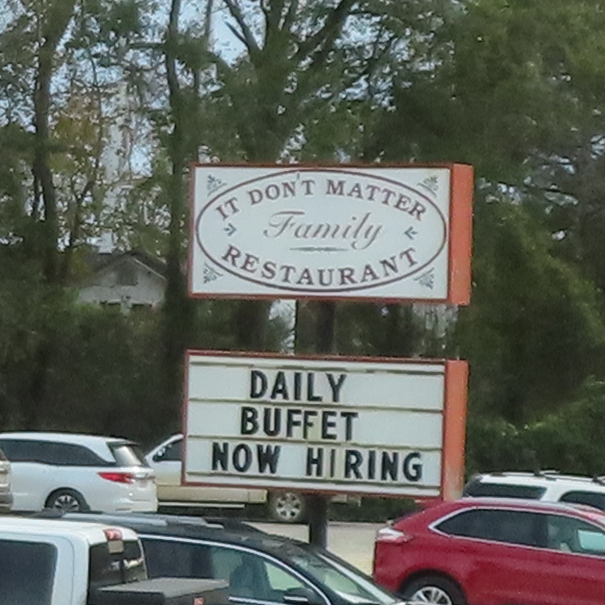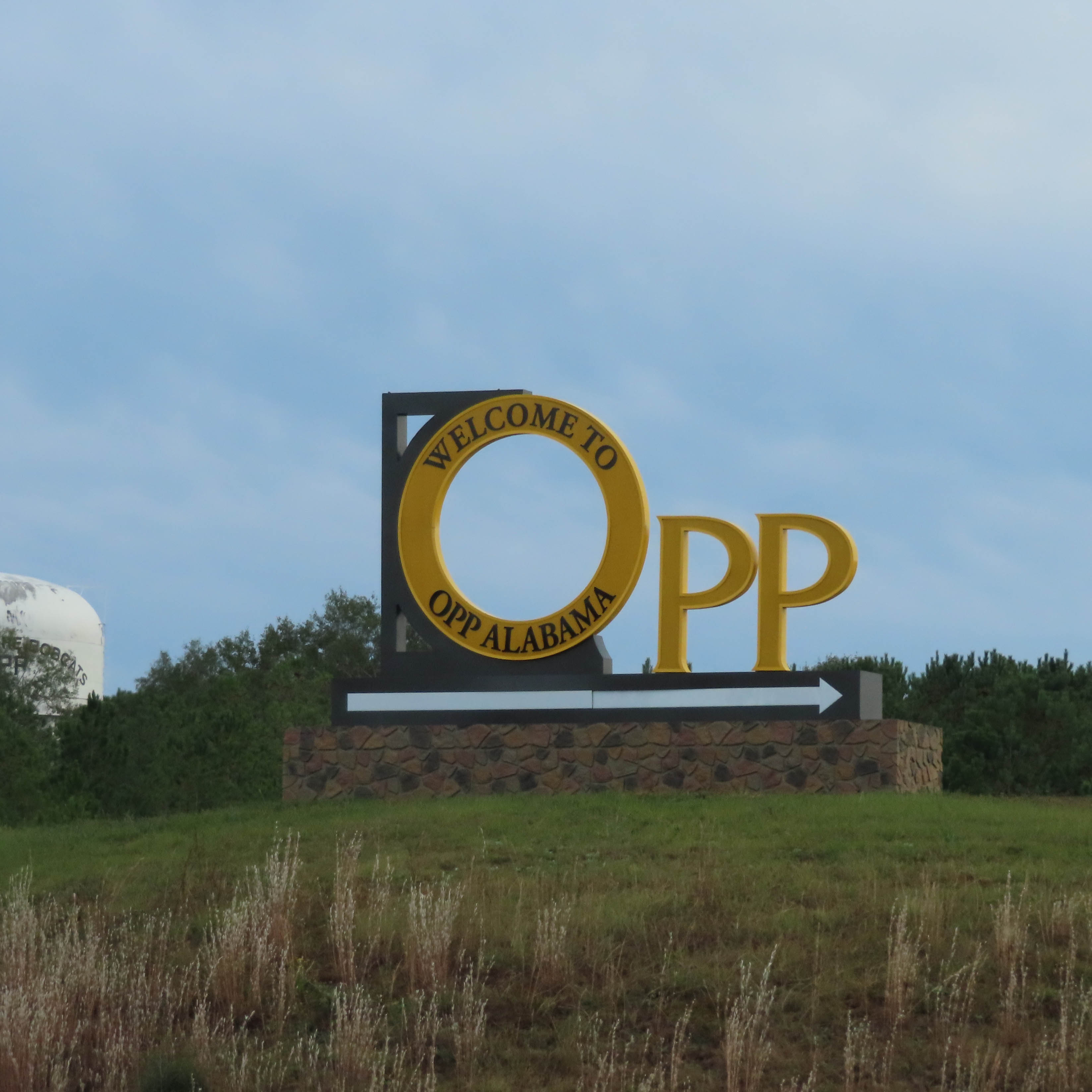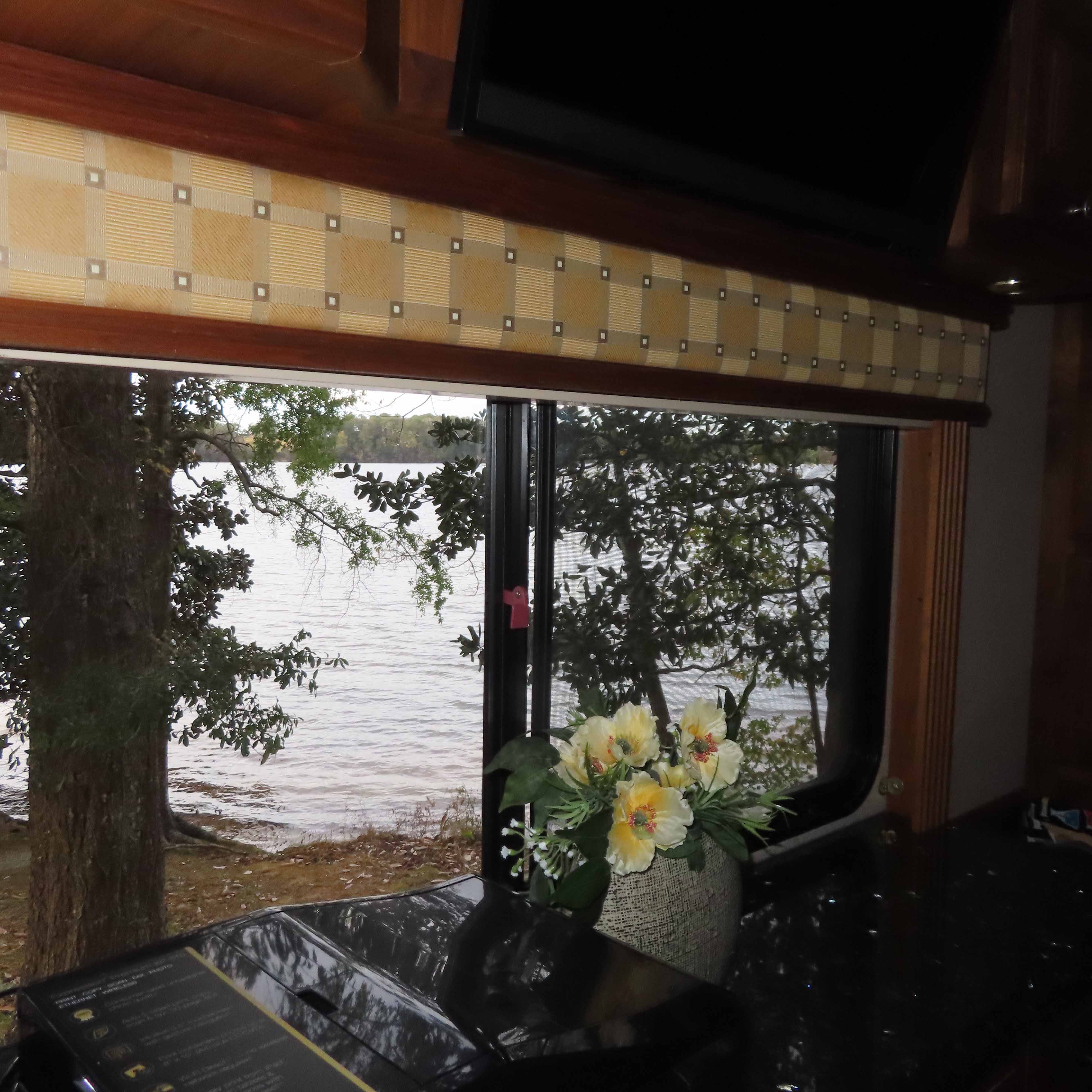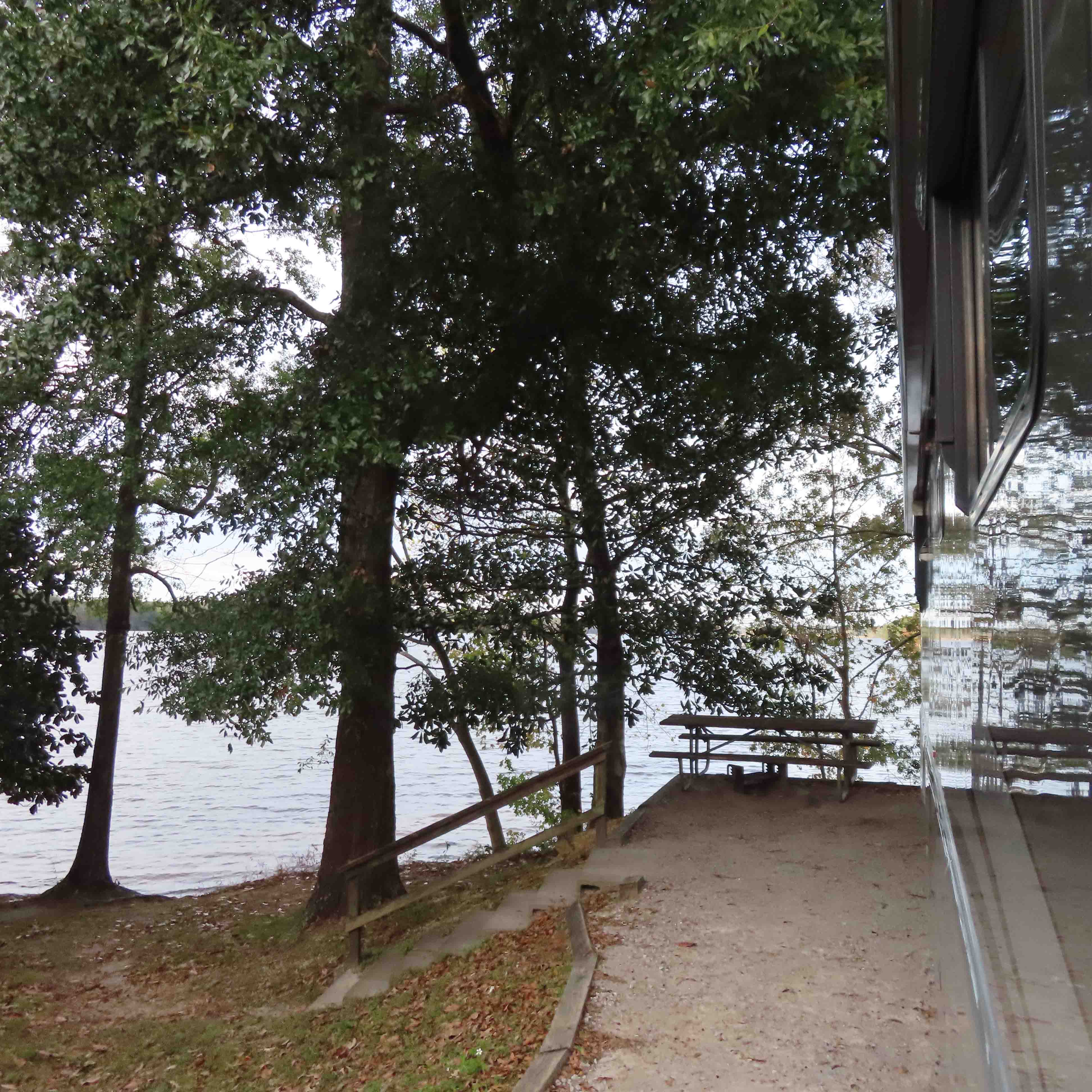 Monday, we visited our good friends the Kay's. They graciously allowed us to use their address for a mail drop. We bought an induction burner and had it delivered to Ron and Karen's house. Karen introduced me to her flock LOL. I loved her chicken coop a.k.a. The Hen Den! She also has a great little hobby garden. We tried out the new induction burner with some french fries and catfish. It worked like a charm. We are seriously considering going with an induction cooktop in the new house instead of gas. While we were cooking there was a cat who came to visit us. It was looking for something to fall from the table.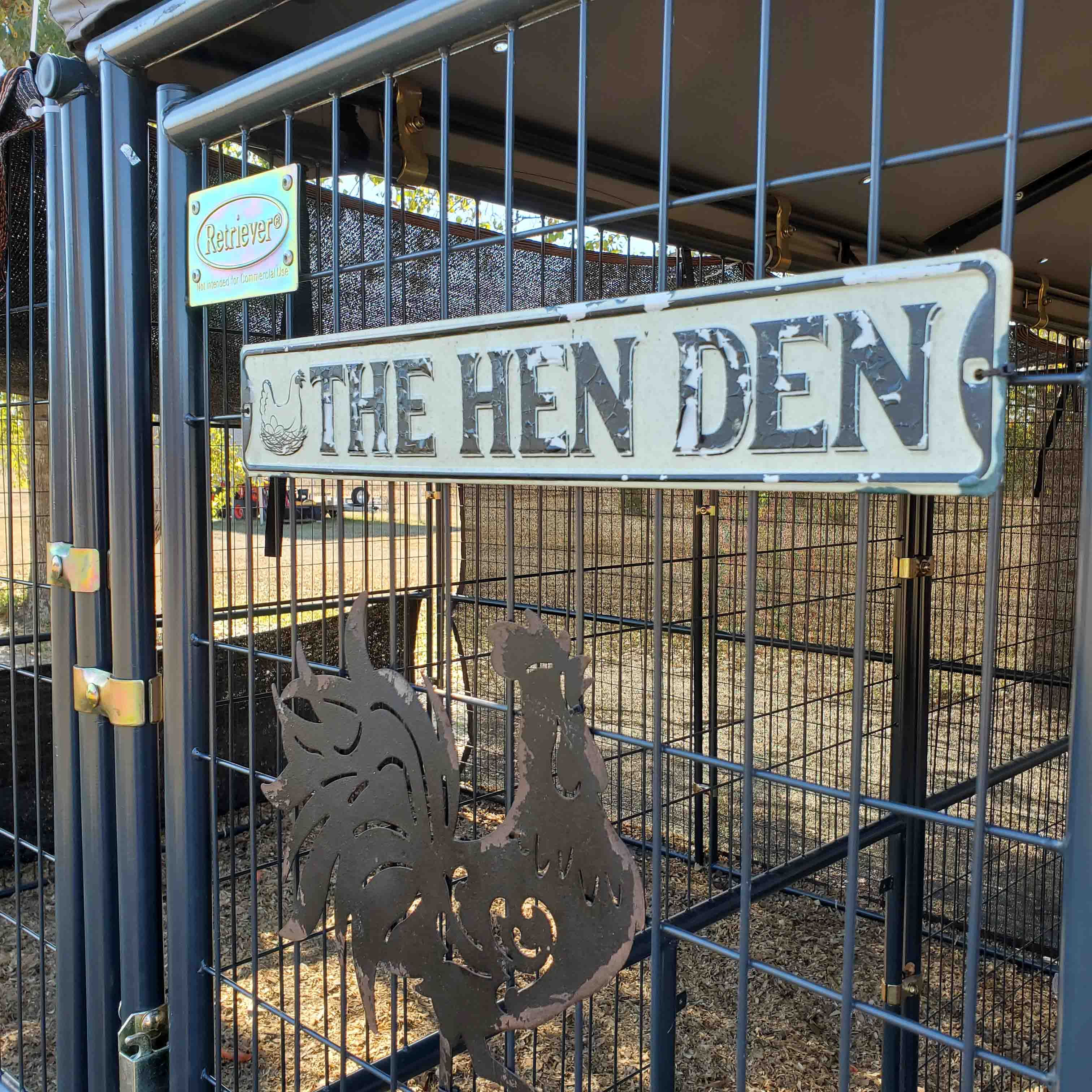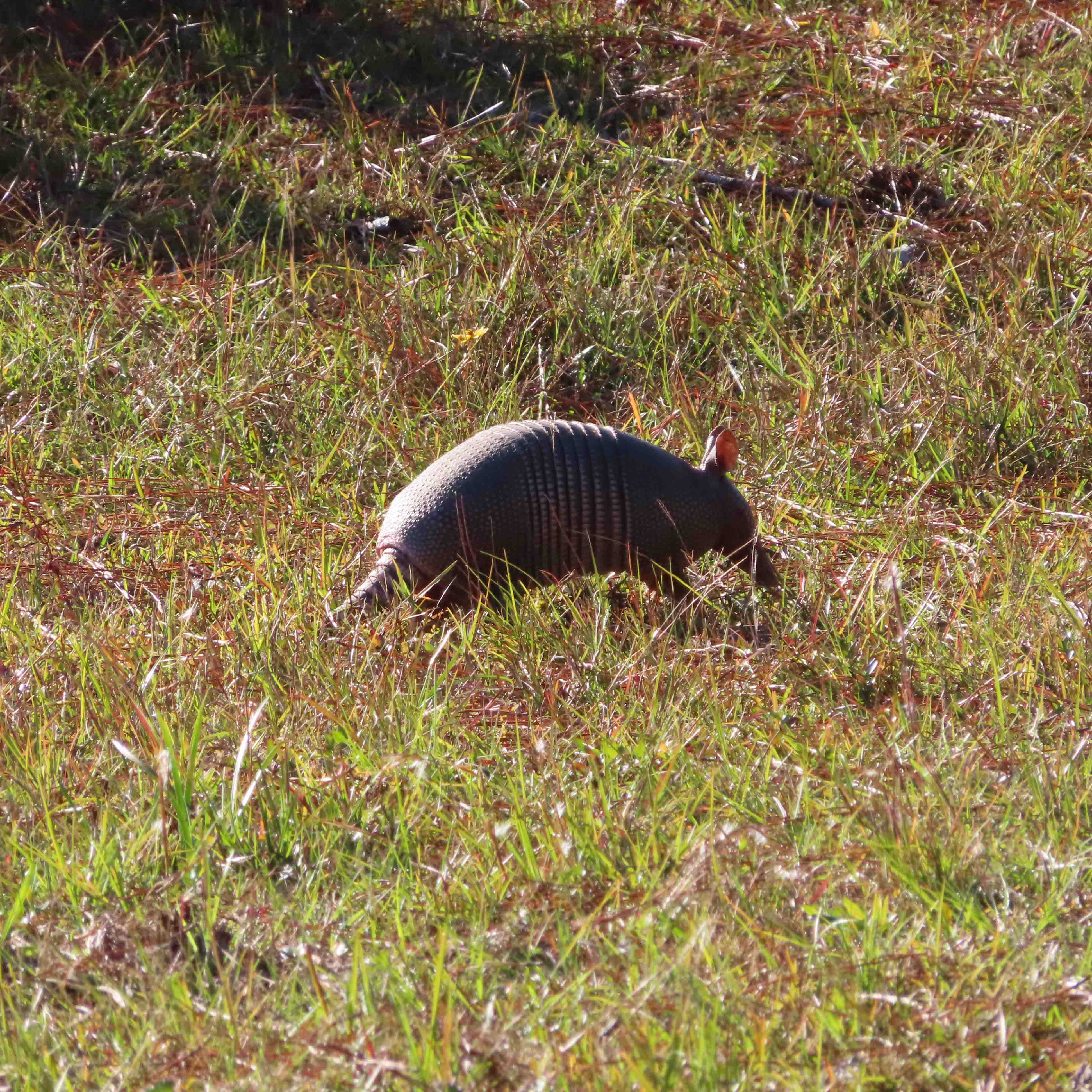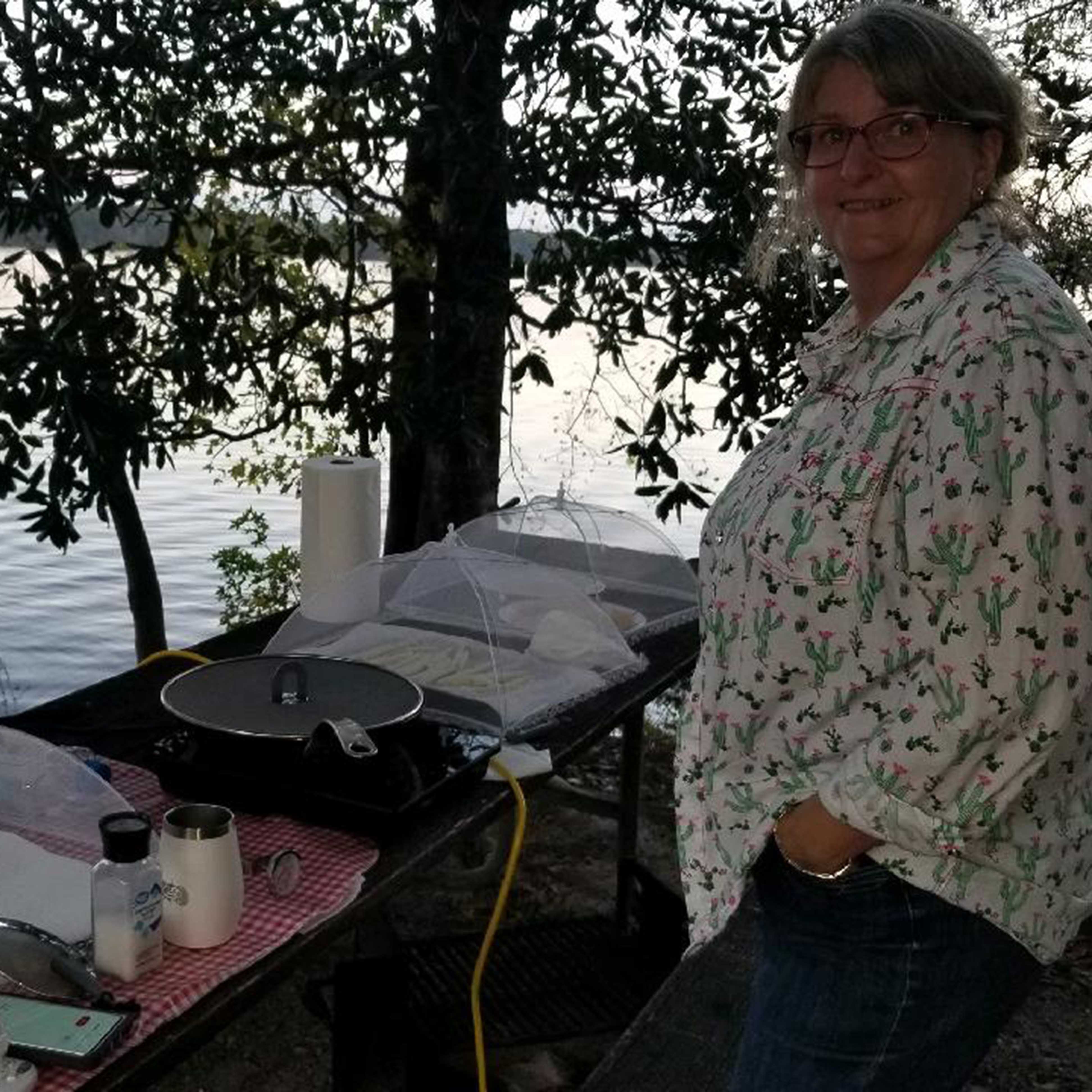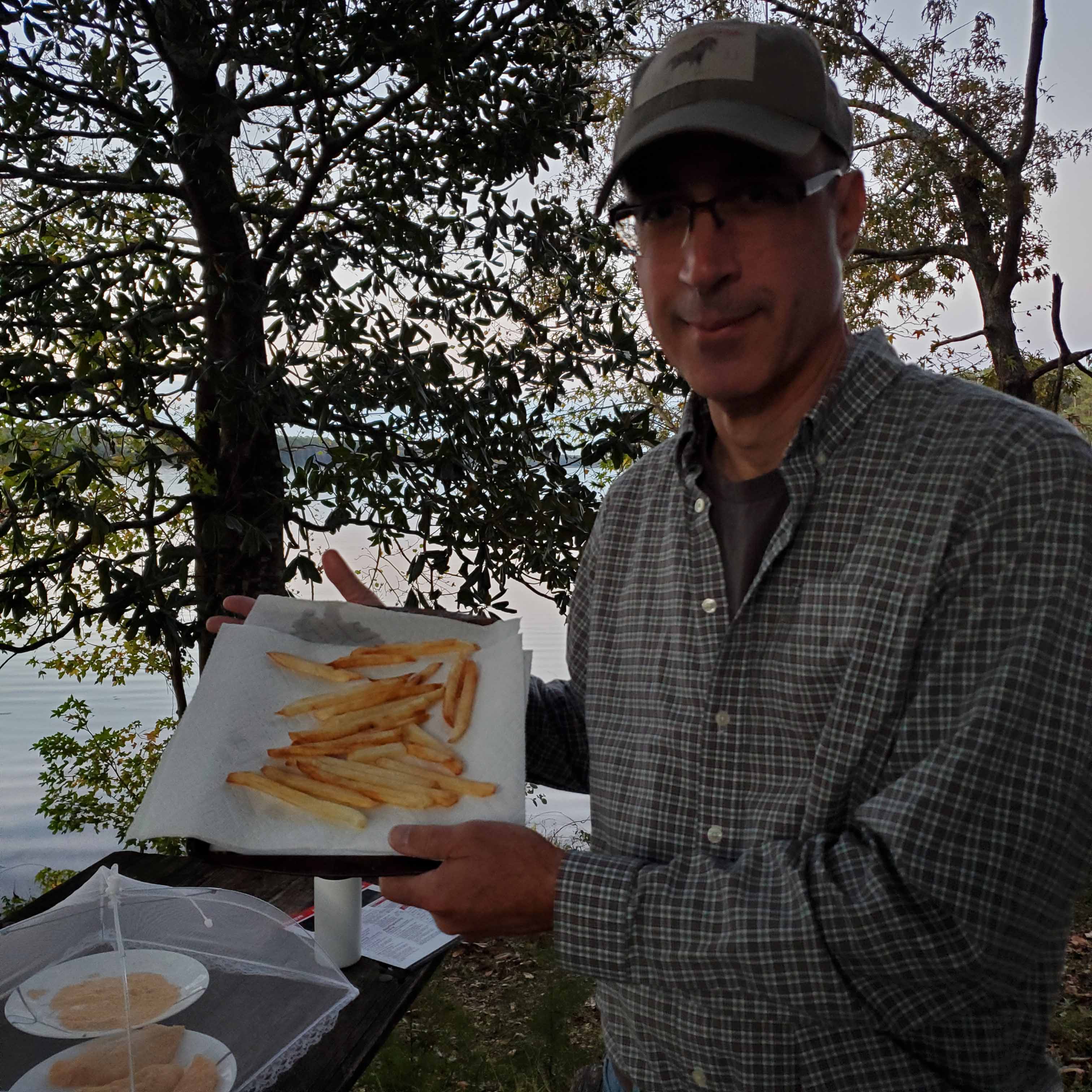 Tuesday, we made a visit to one of our favorite restaurants, Pounder's Hawaiian Grill. It is so simple and so good, seriously worth a detour if you are ever in the area of Crestview, FL. We did a little shopping in Florala, it is another of those small town treasures. On the way home we spotted at least 12 military helicopters doing refueling exercises at the Florala Municipal Airport. It was cool to watch.
Wednesday, we enjoyed another afternoon with the Kay's. They've graciously invited us to share Thanksgiving with their family and we are really looking forward to it.
Thursday, Thanksgiving is such a wonderful holiday. Whether you are with family or friends or strangers, taking time to express gratitude for what you have is wonderful. I loved Ron's chicken and dressing. I was stuffed by the time we ended the day. We were having such a good time I almost forgot to take pictures. On our way back to the campground we stopped in downtown Andalusia to see their Candy Land.  It was very pretty little Christmas village on the town square.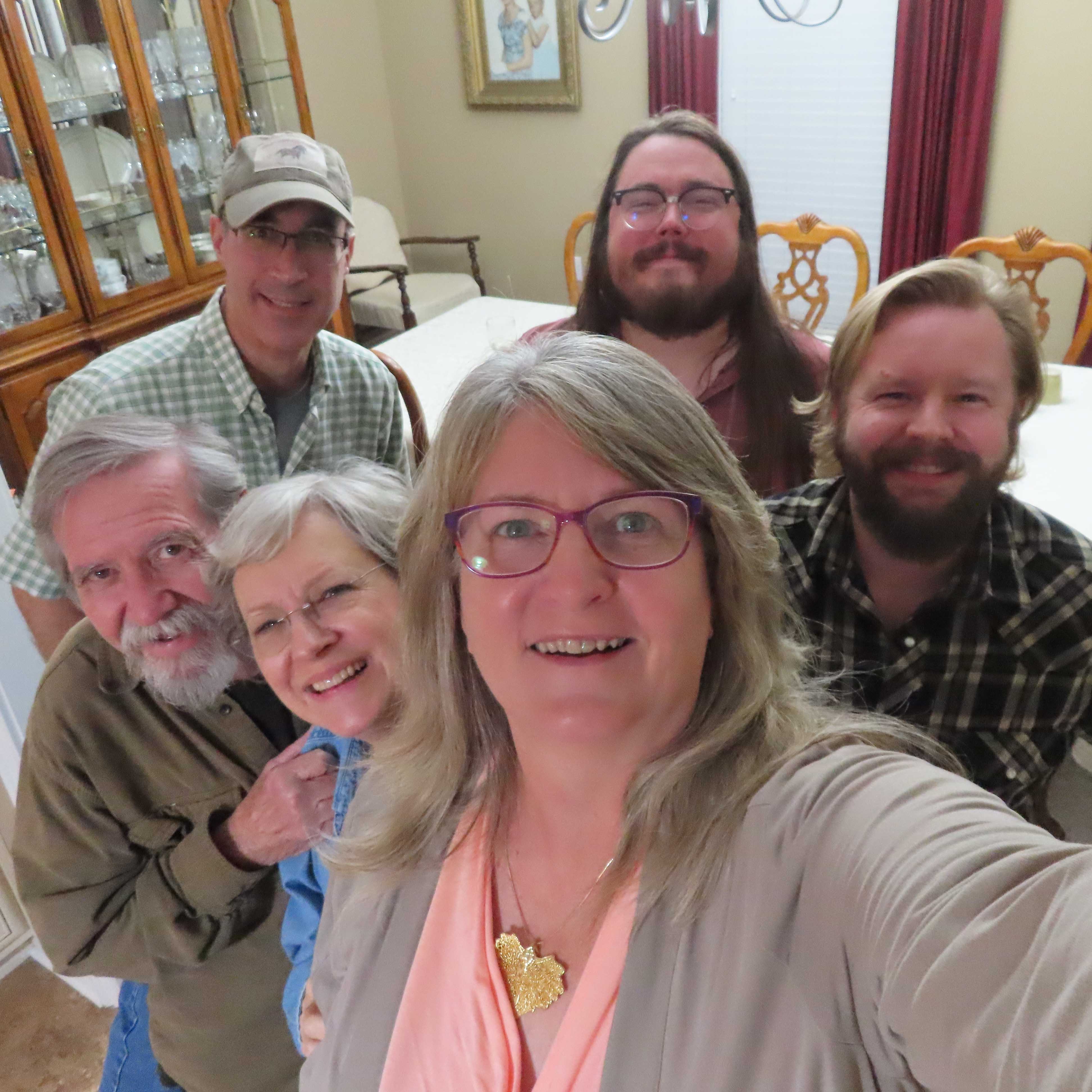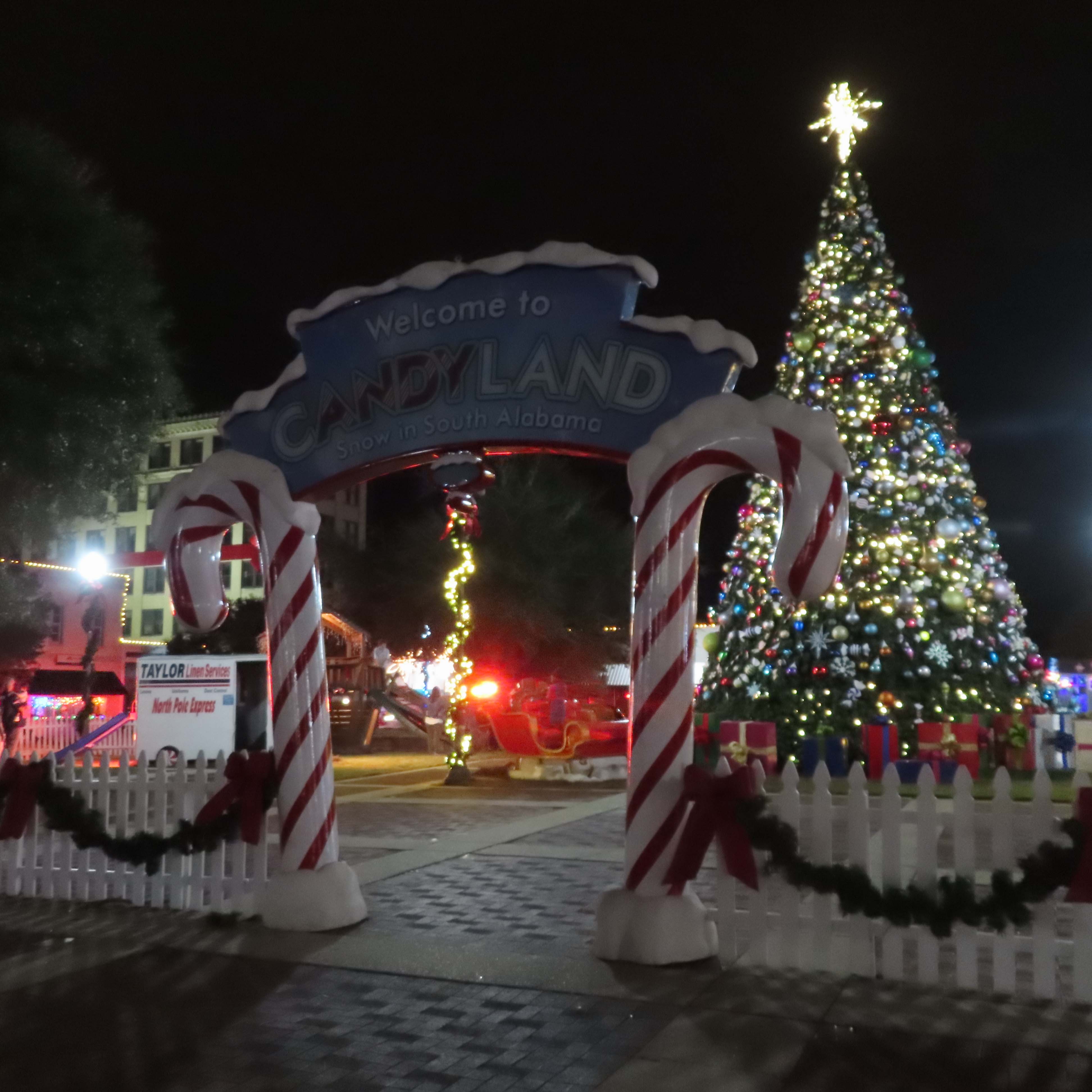 Friday, I spent a little time fishing. I didn't catch anything but it was a nice day to try. I also made a grocery run and enjoyed a little outside time. I the induction cooker again to make fried pork chops. I cooked them a little too long but they were still pretty good. It is really nice to leave all that grease splatter and smell outside.
Saturday, we went on a hunt for new pillows. It was successful. What a great week.

Make Life An Adventure!