Niagara Falls
Aug. 31, 2019 - Sep. 7, 2019
Last Saturday, after Elard finished the maintenance we needed, we were able to do a little nerding.  We went to the Niagara Power Vista.  It is a visitor center and science exhibit about the hydroelectric power generation here.  It was awesome.  They had displays about the construction and how everything works.  They have a deck where you can see up and down river and both the US and Canadian power generation plants.  Beautiful vistas. Down at the rivers edge they have a fishing pier open to the public usually, it is underwater at the moment so its closed.  I expect the fishing is pretty good since I could see a huge fish from the observation deck.  We watched the "Whirlpool Jet Boats" carrying people past the plants to the Whirlpool.  They all did a high speed 360 right at the base of the power plant.  It looked like a lot of wet fun. I was a little amazed at just how close we could get to the plant.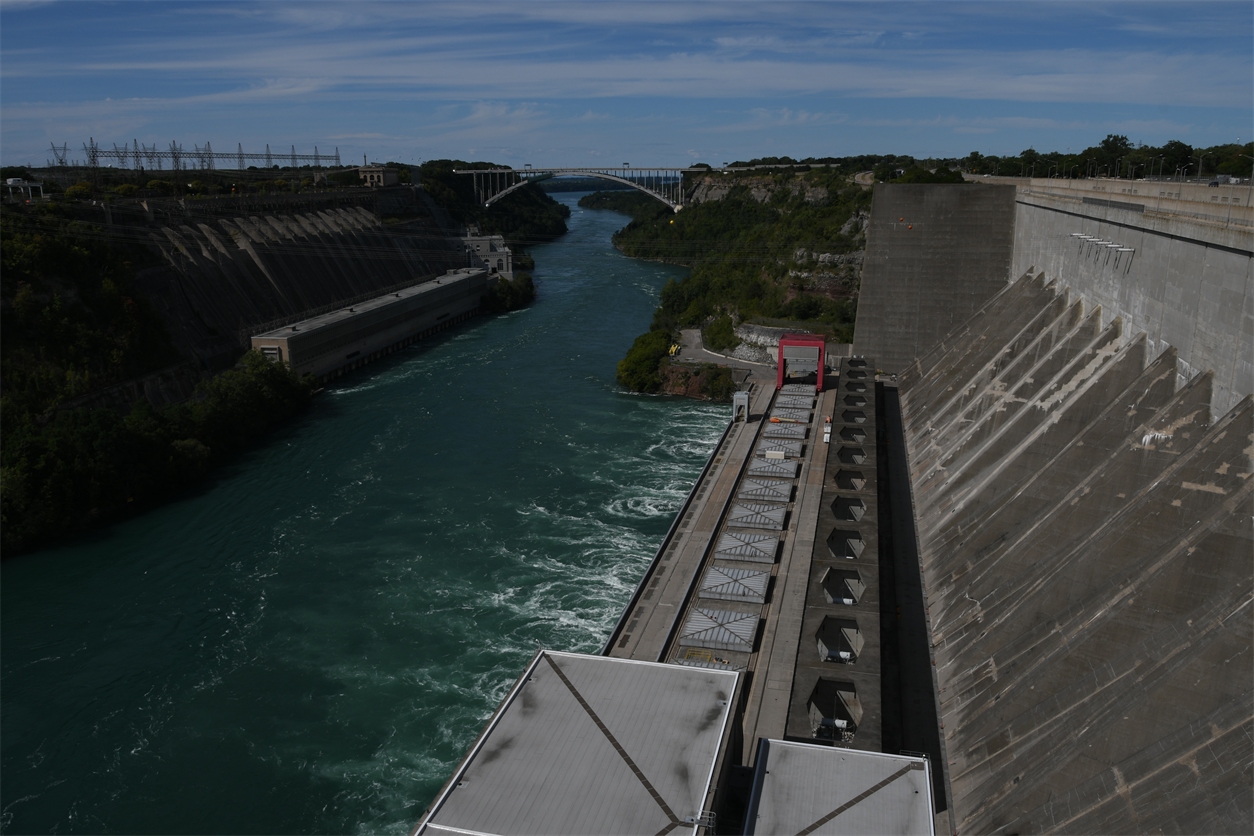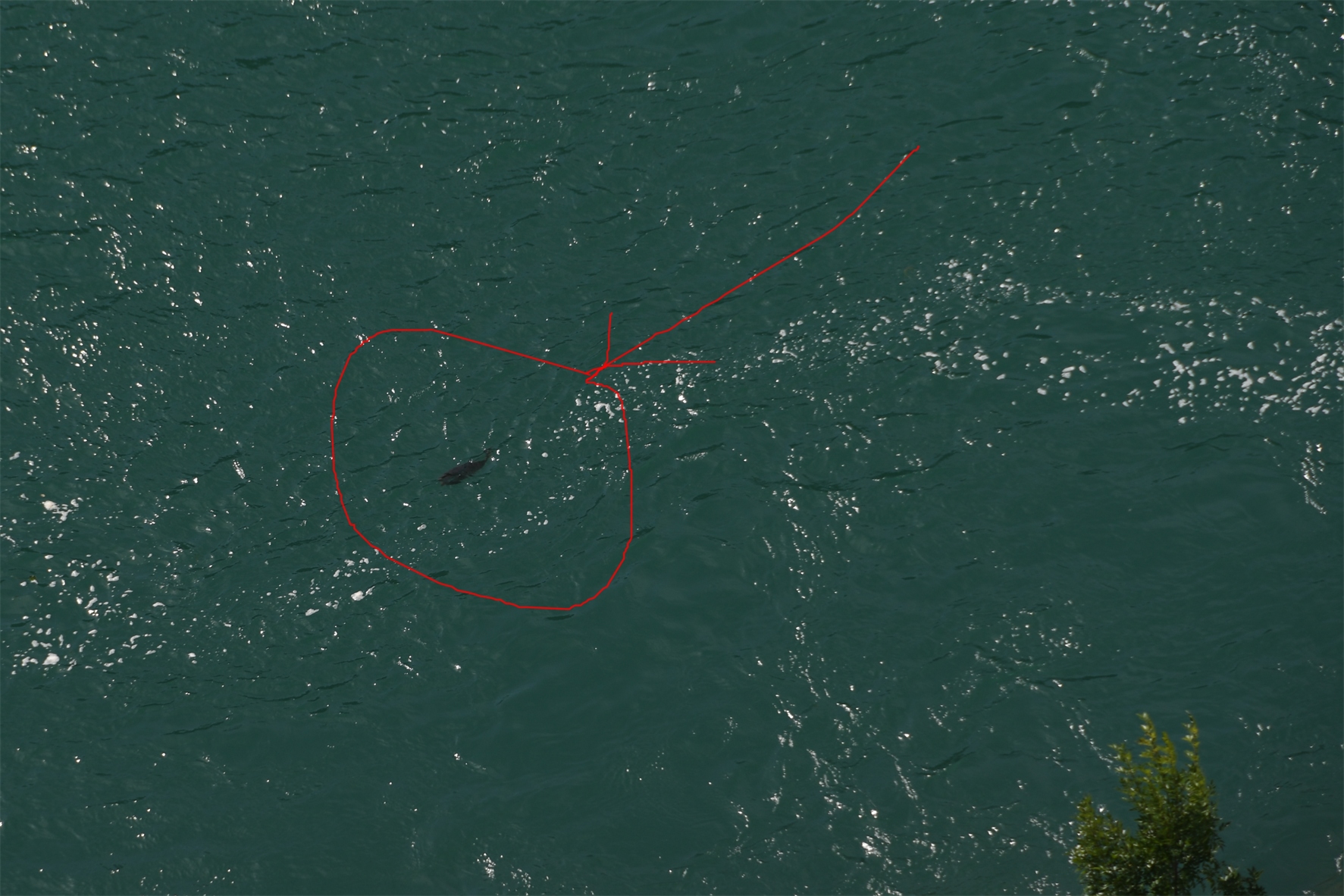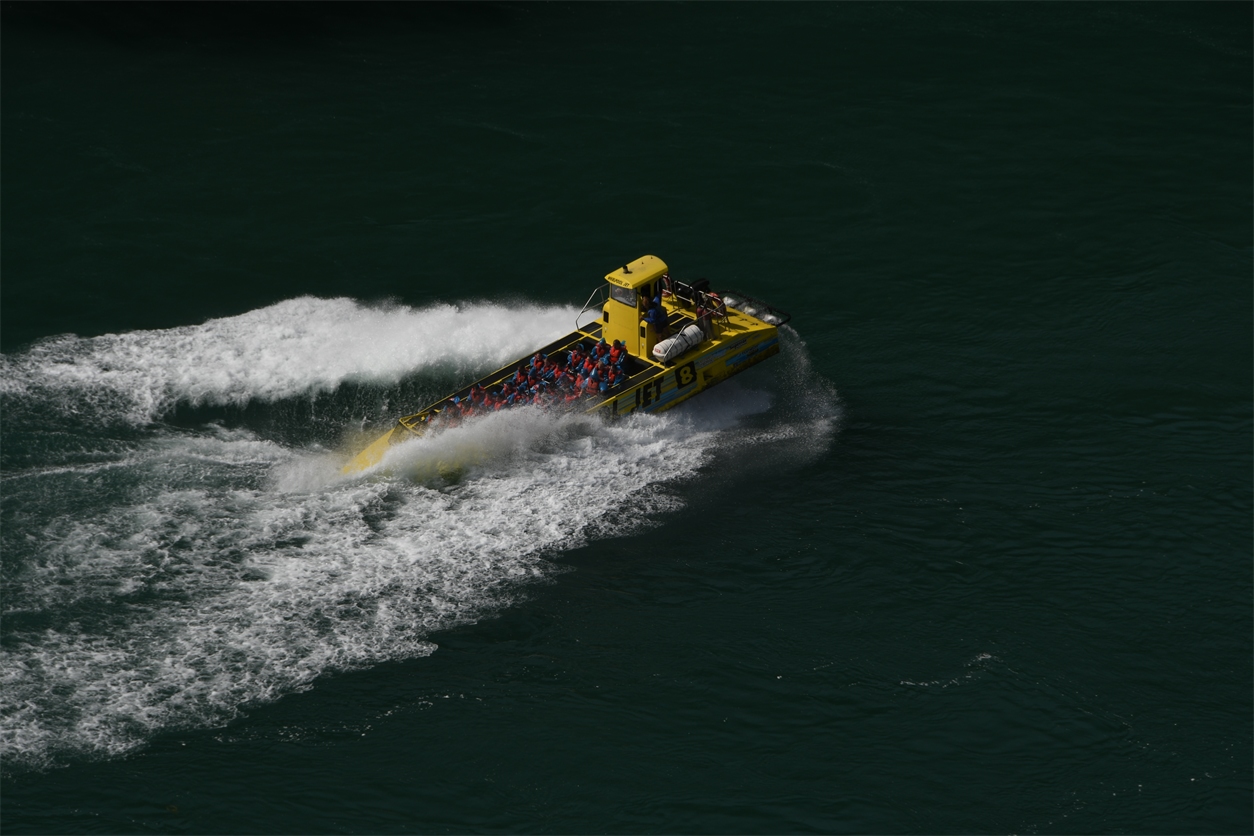 Sunday, we explored The Buffalo Transporation Pierce Arrow Museum. They have some really really cool cars and they have built a service station from plans created by Frank Lloyd Wright.  It looked really cool.  We also drove past a boat house built from a FLW design.
We spent the rest of the day chilling out and I started planning 2020!  I didn't get very far, I forget how much time it takes.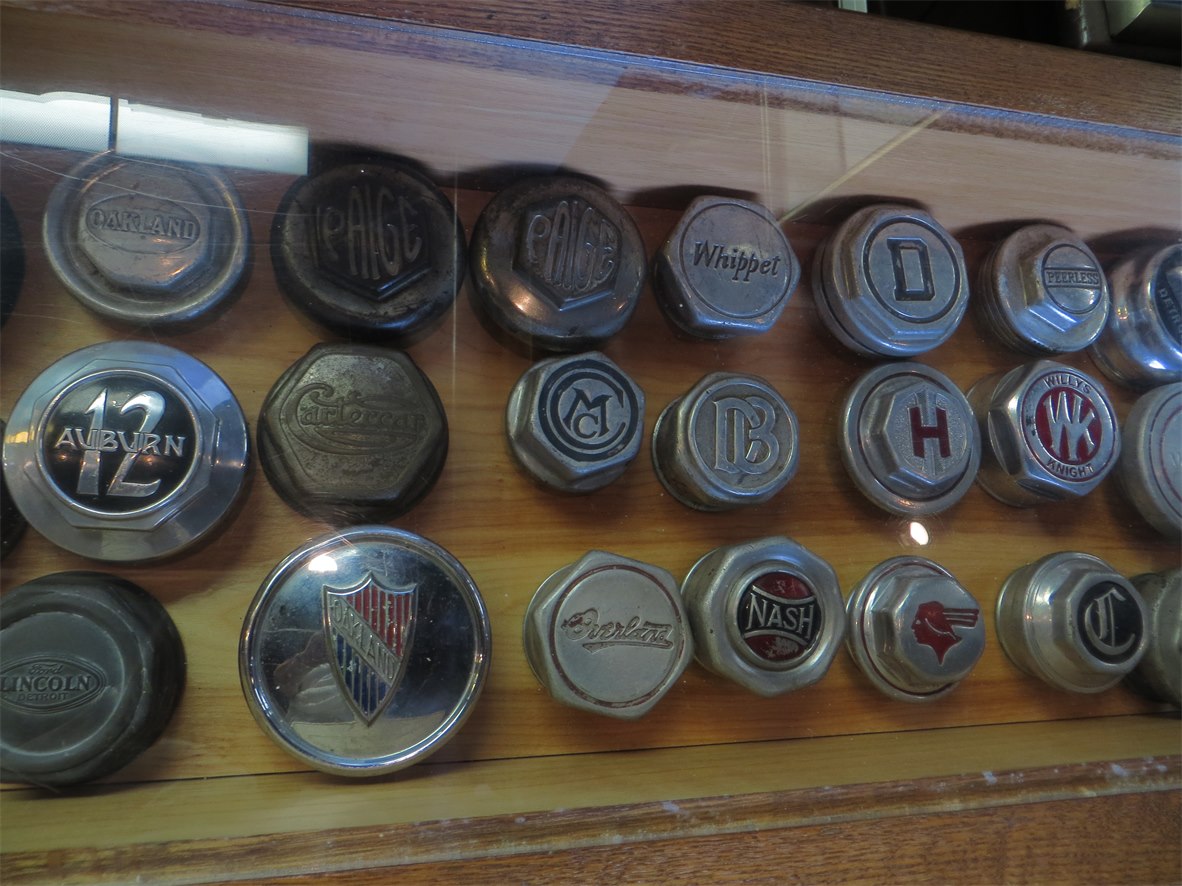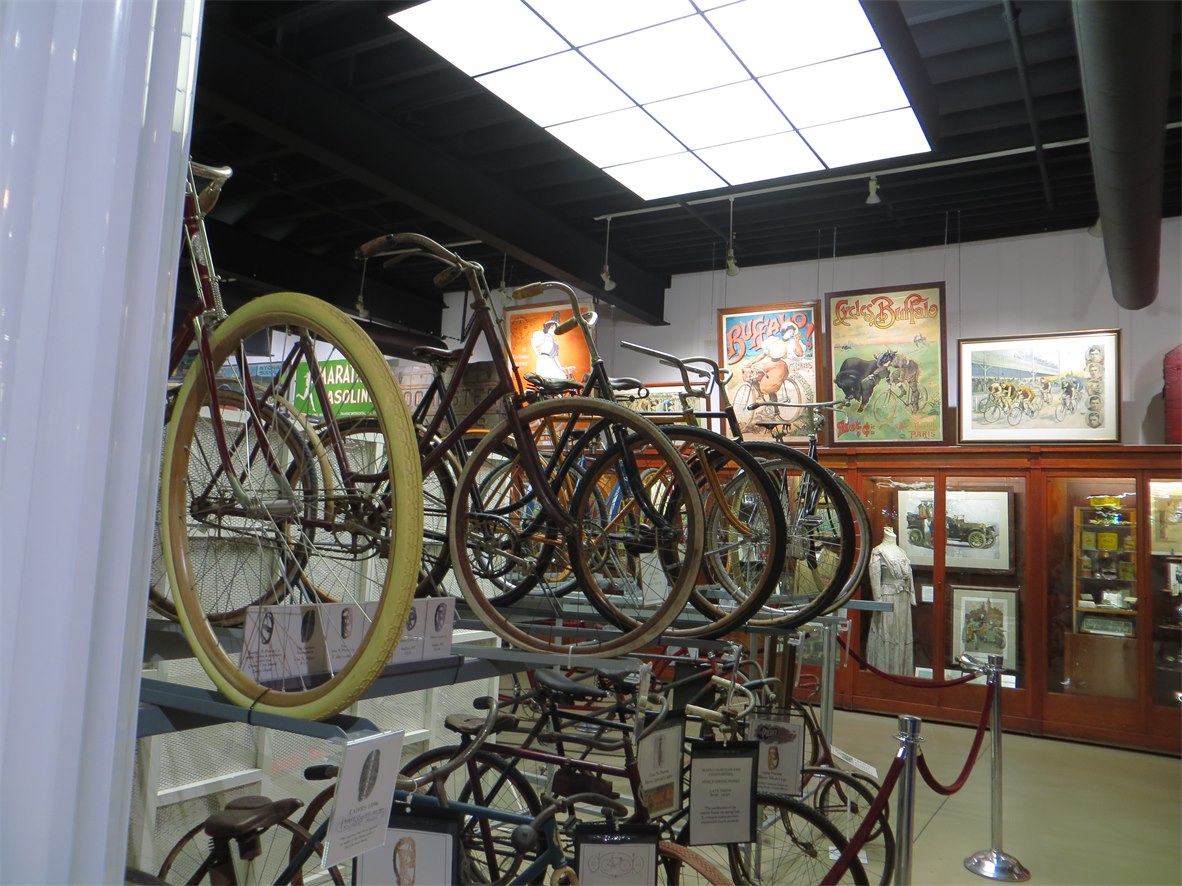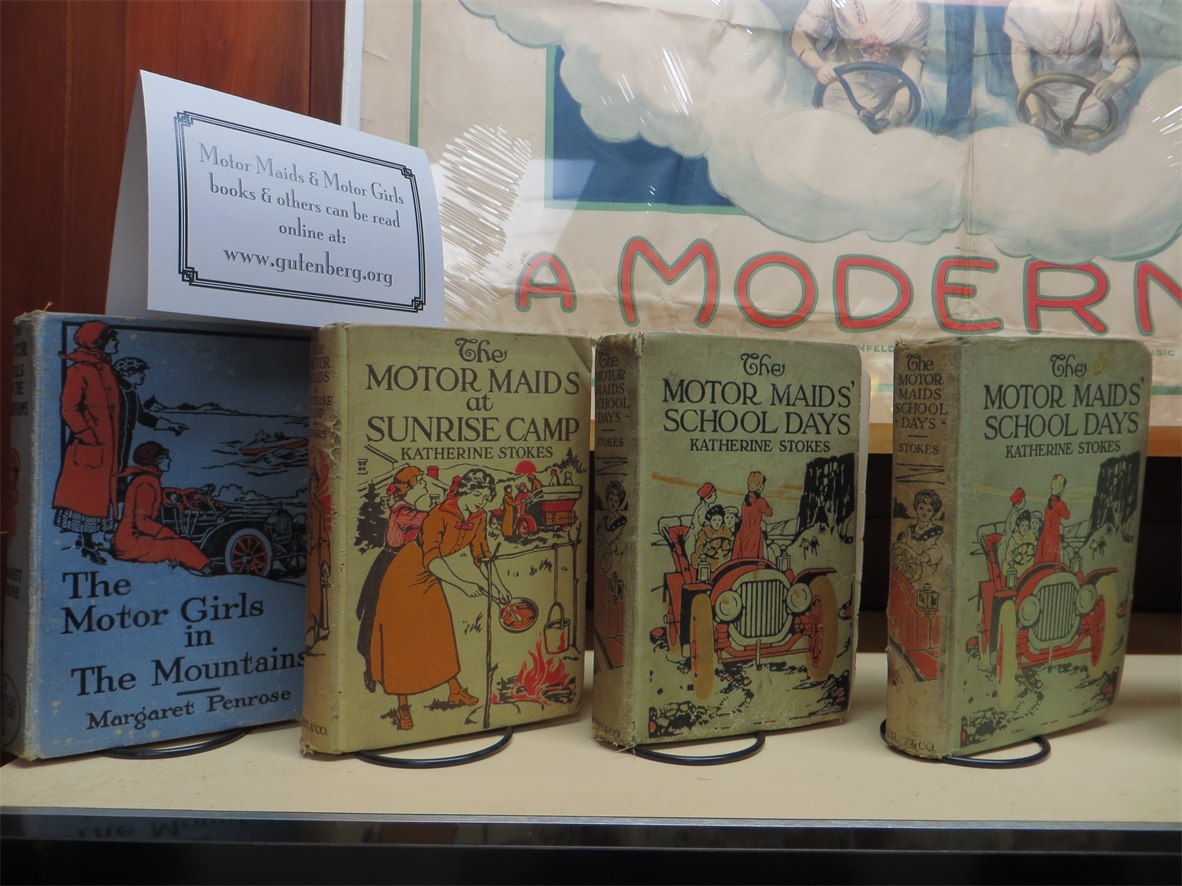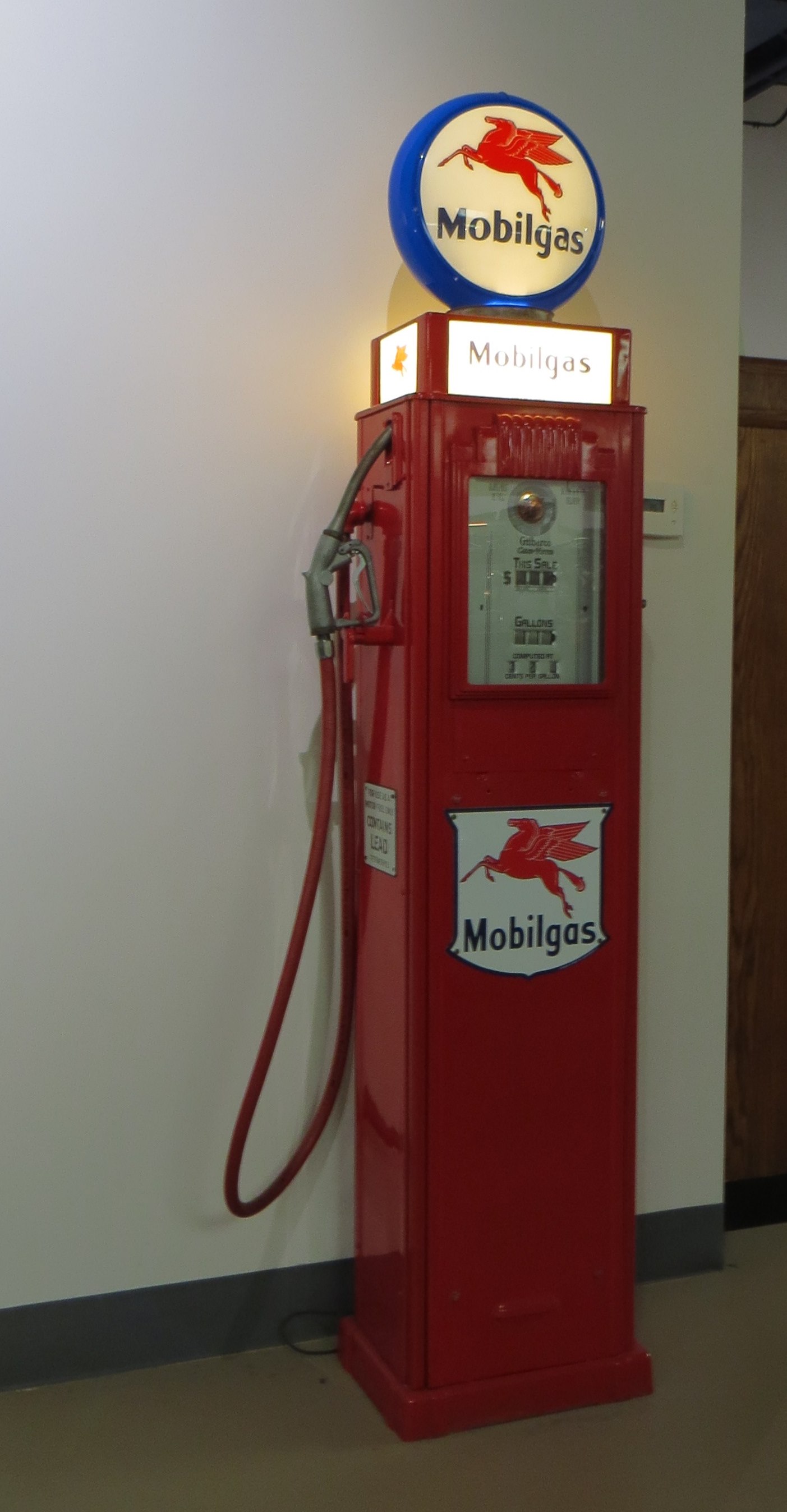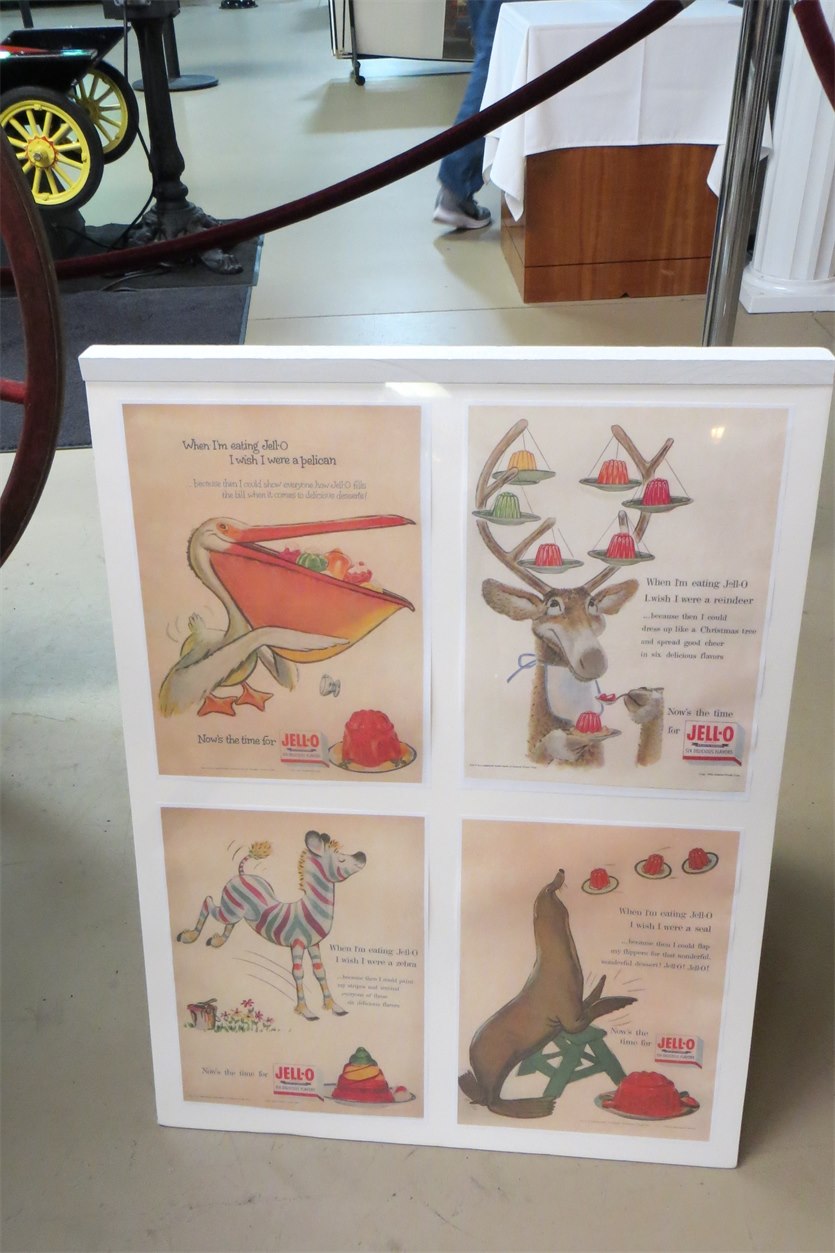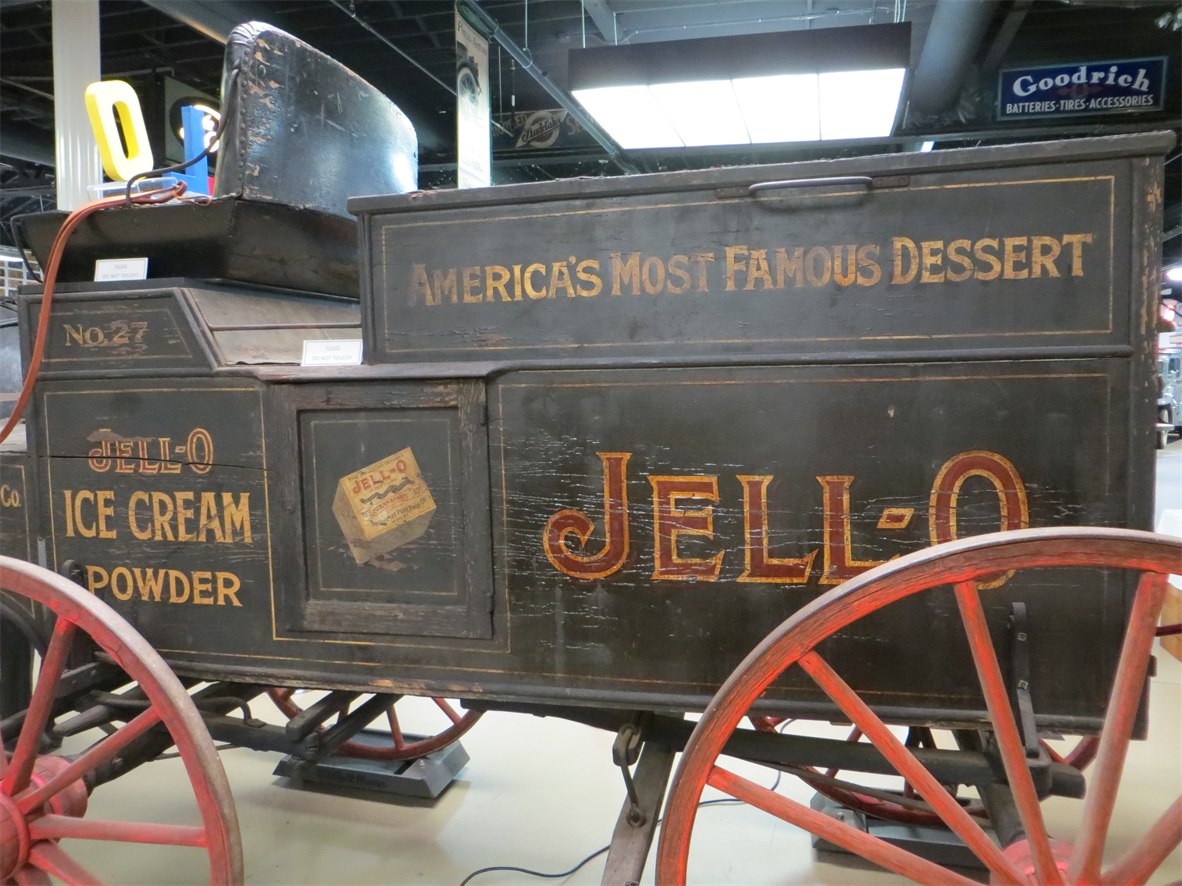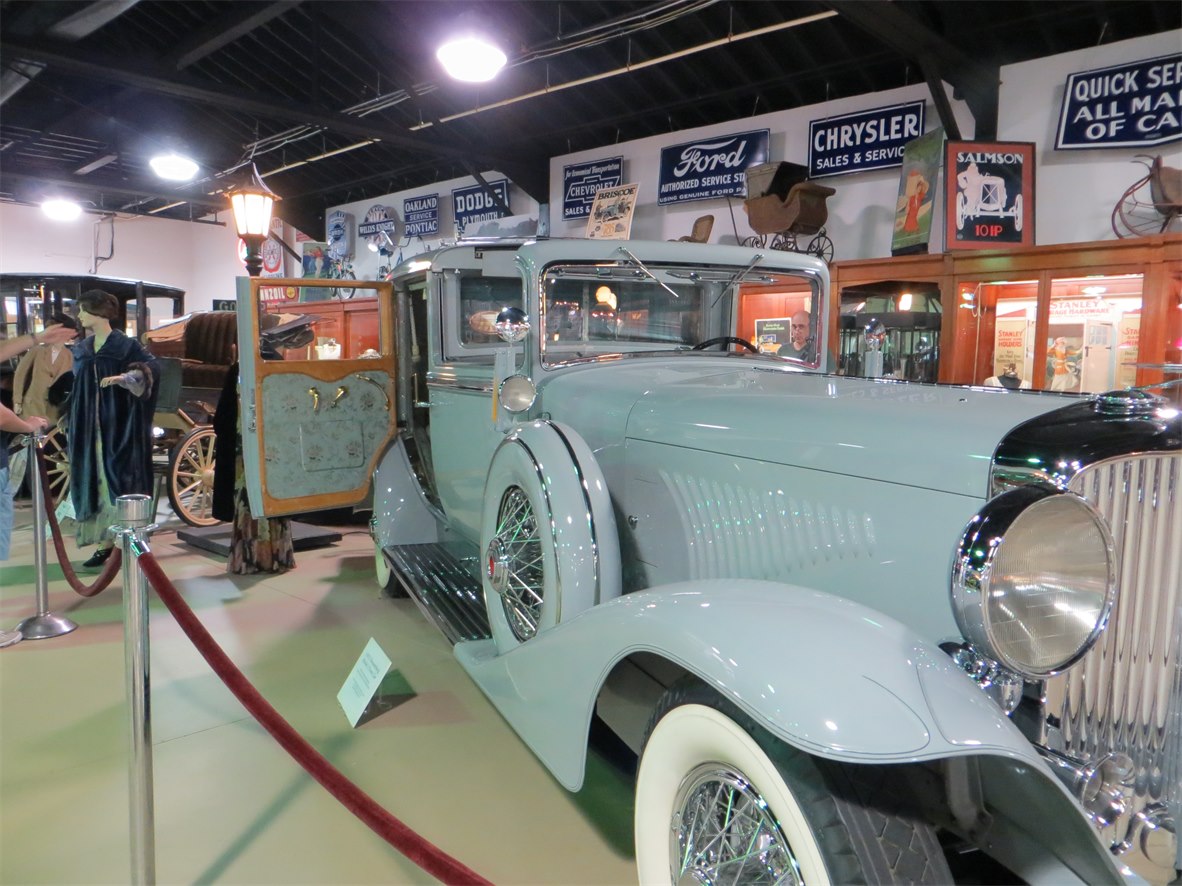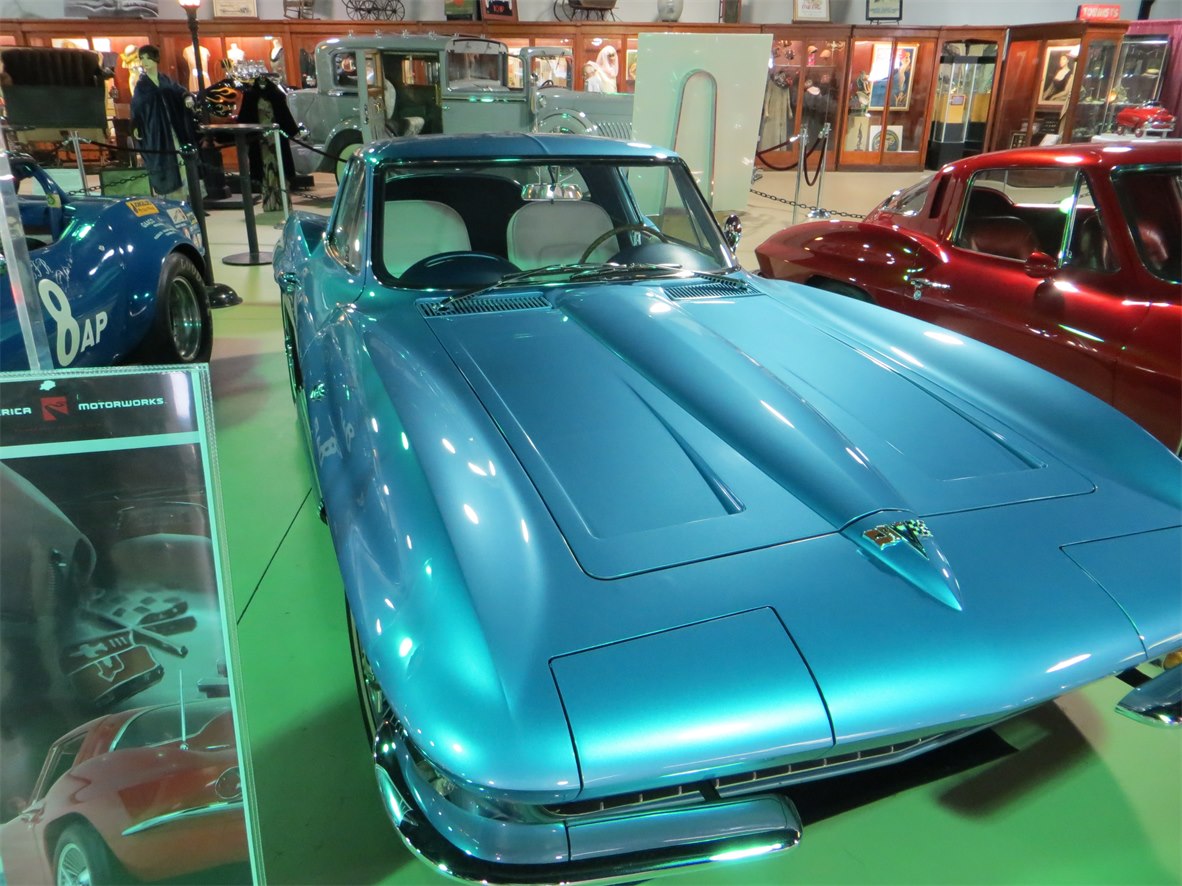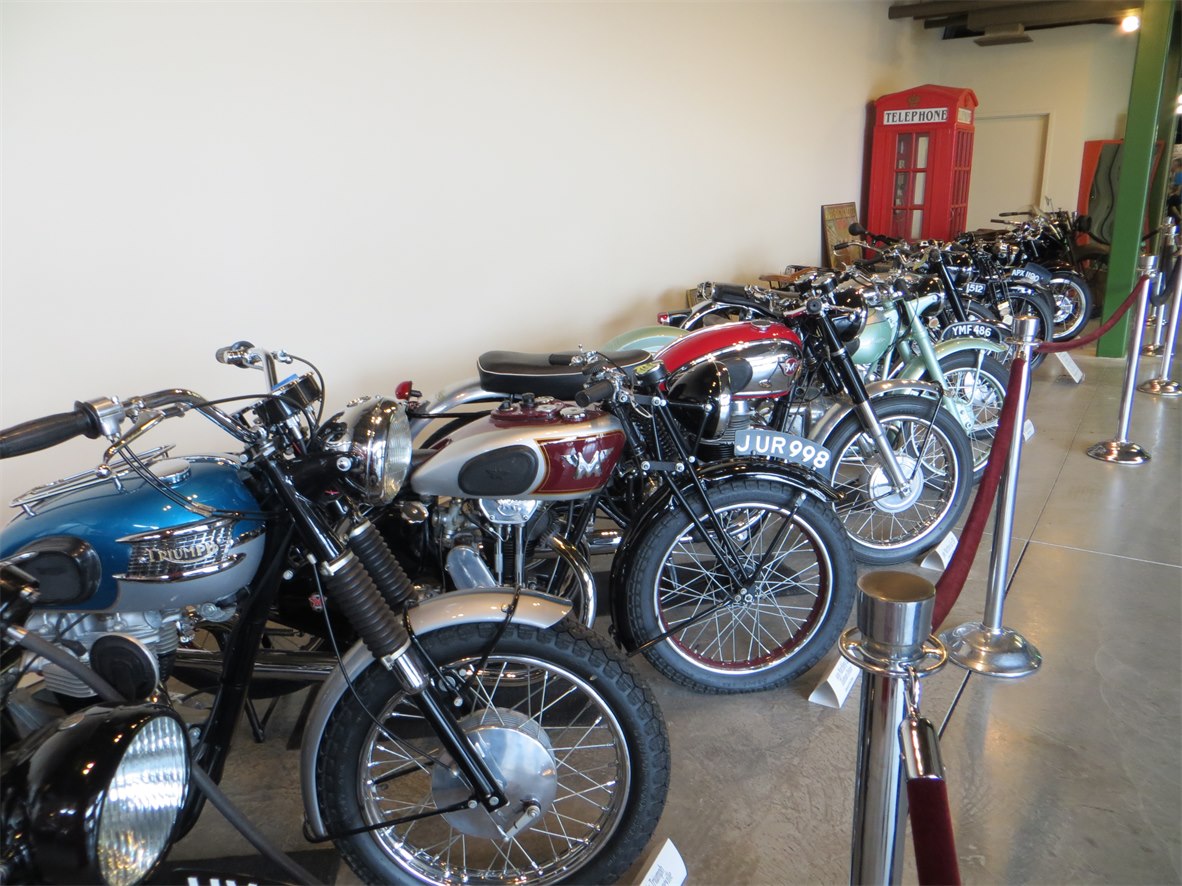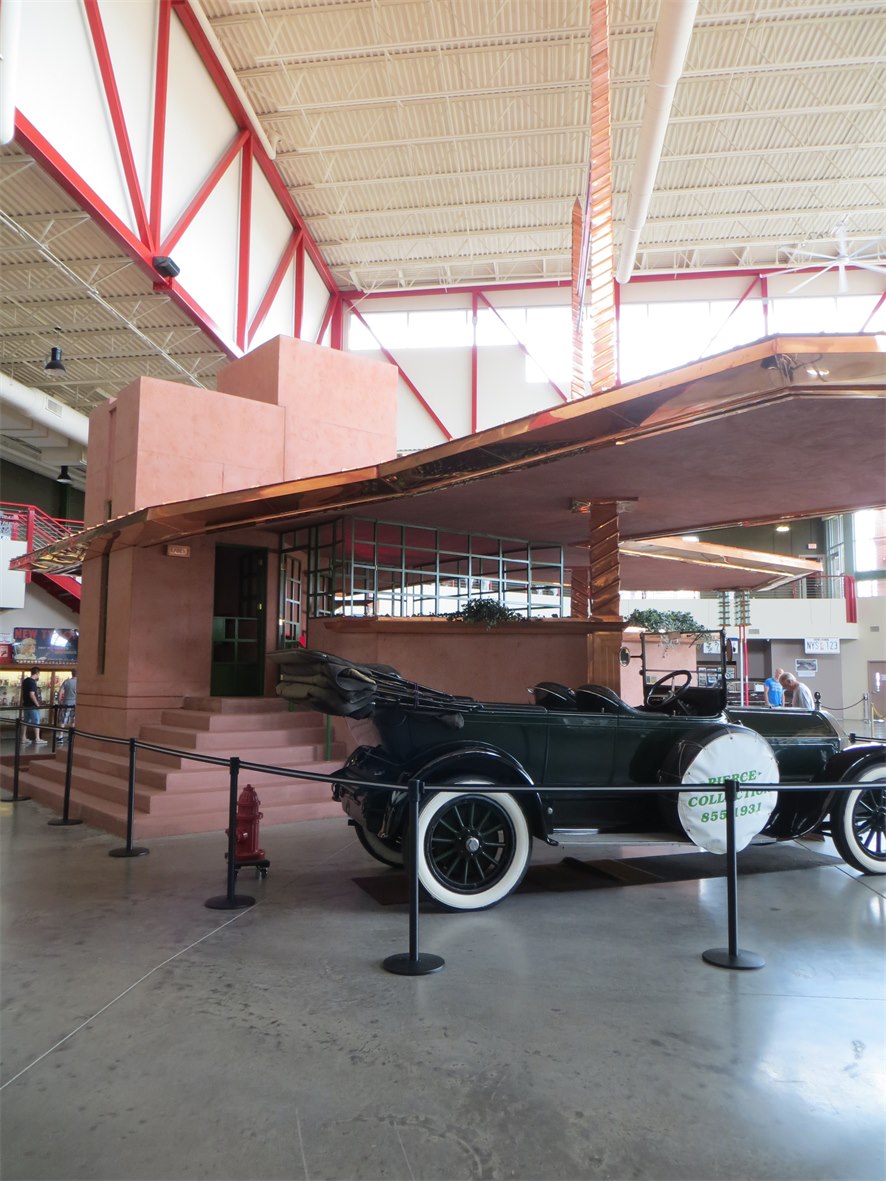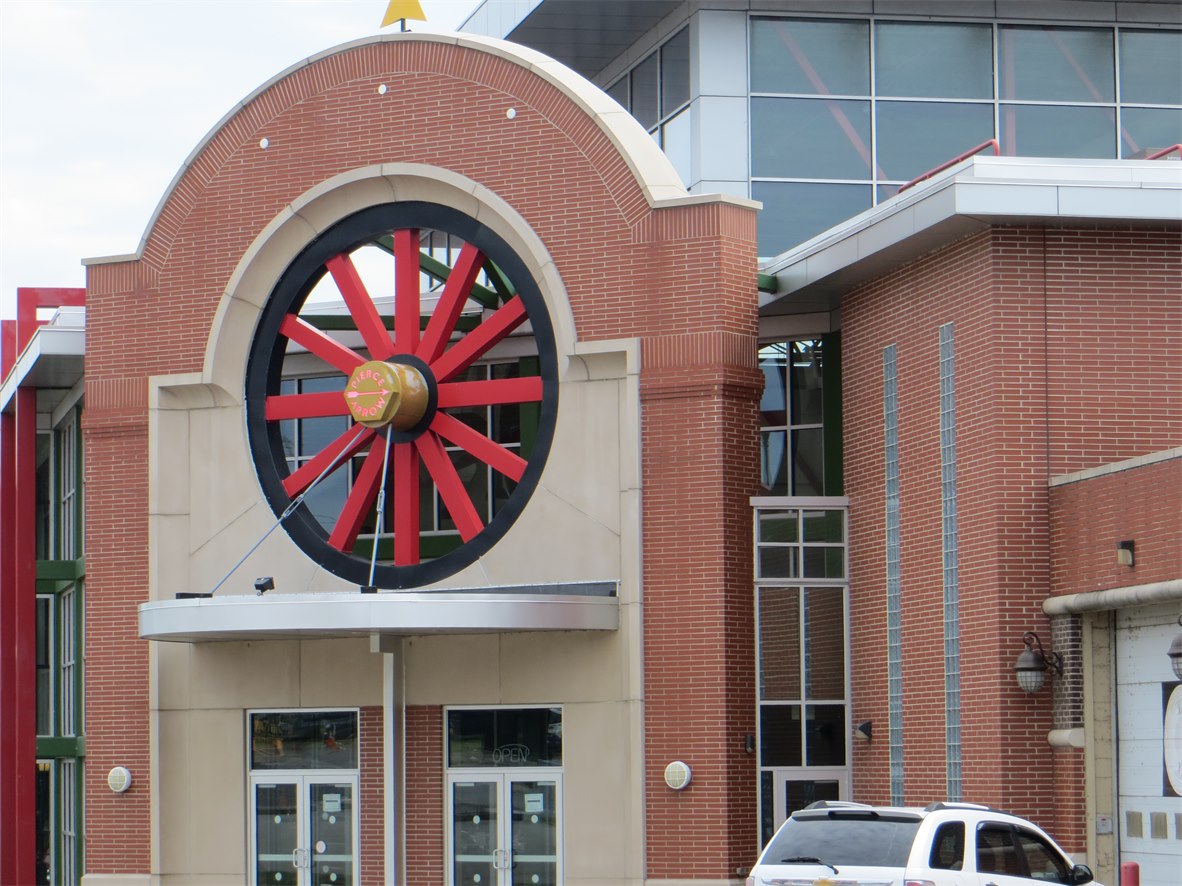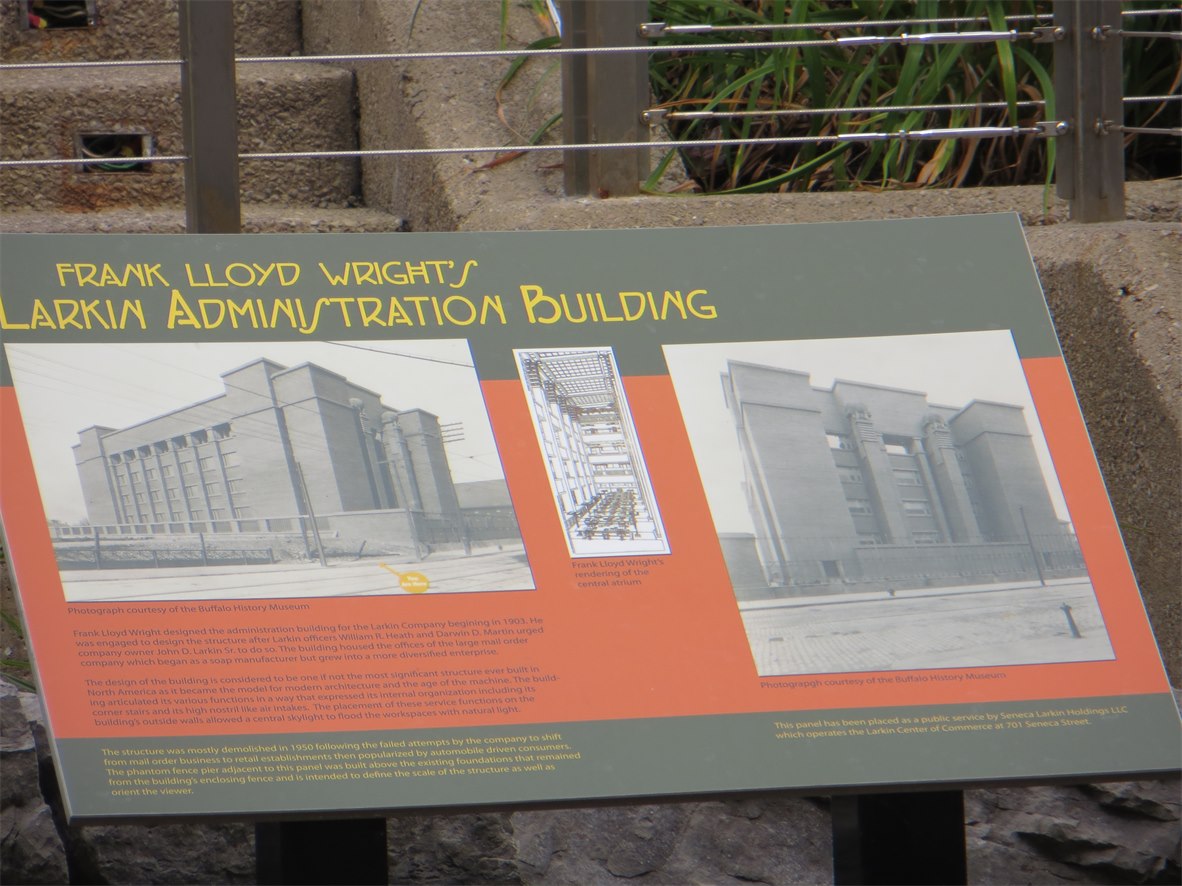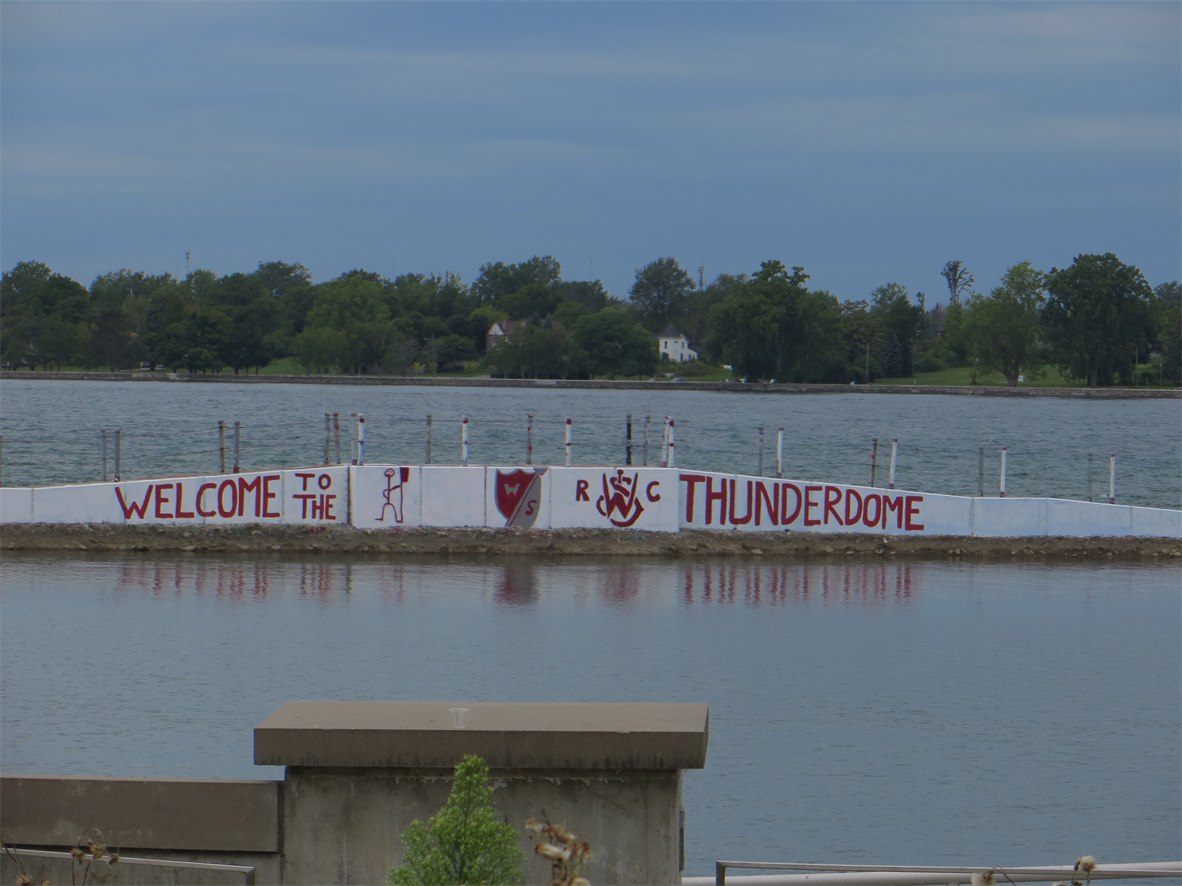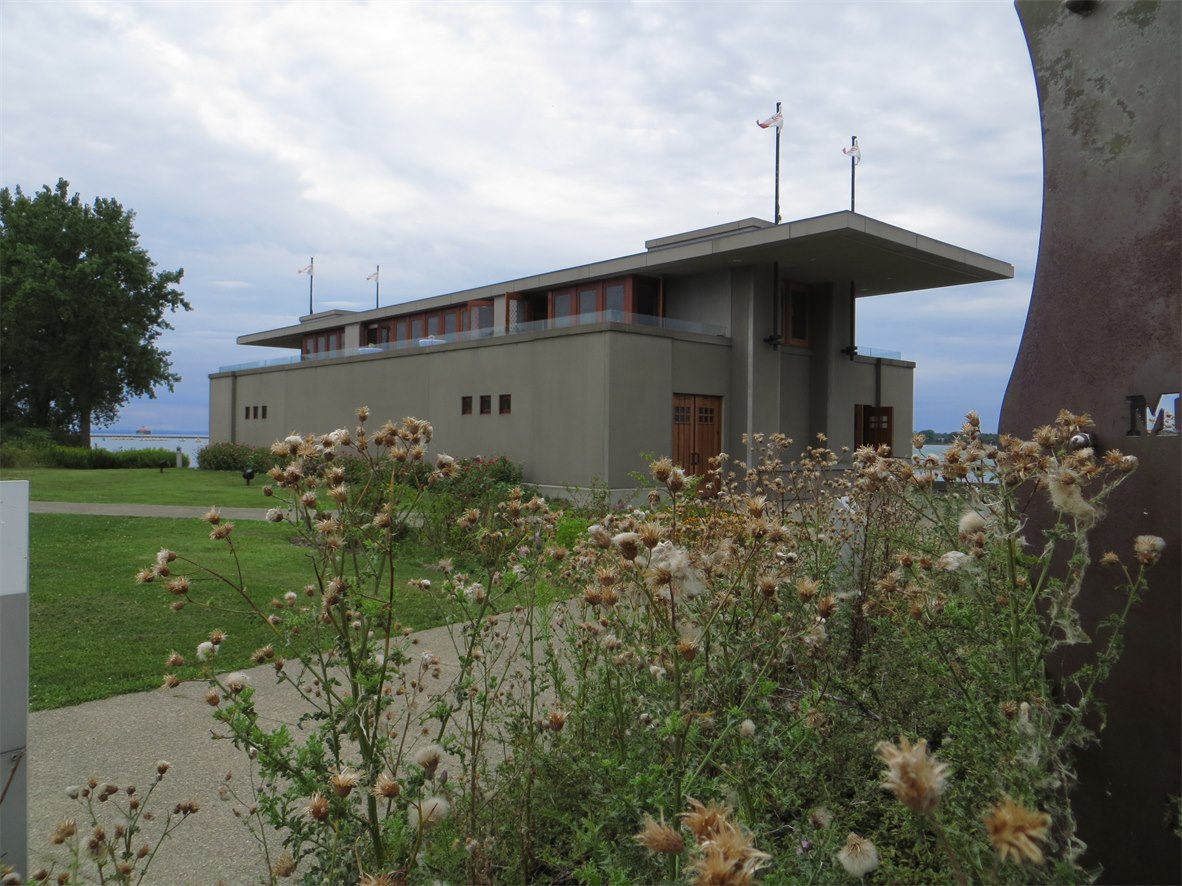 Monday, we left the RV to do Drive # 82... It is essentially a drive along the southern coastline of Lake Ontario.  We say several lighthouses between Niagara Fall and the mouth of the Saint Lawrence River.  We even had a picnic lunch with some familiar food.  We stayed at the Hilton Garden Inn in Watertown.  It was kind of a long drive.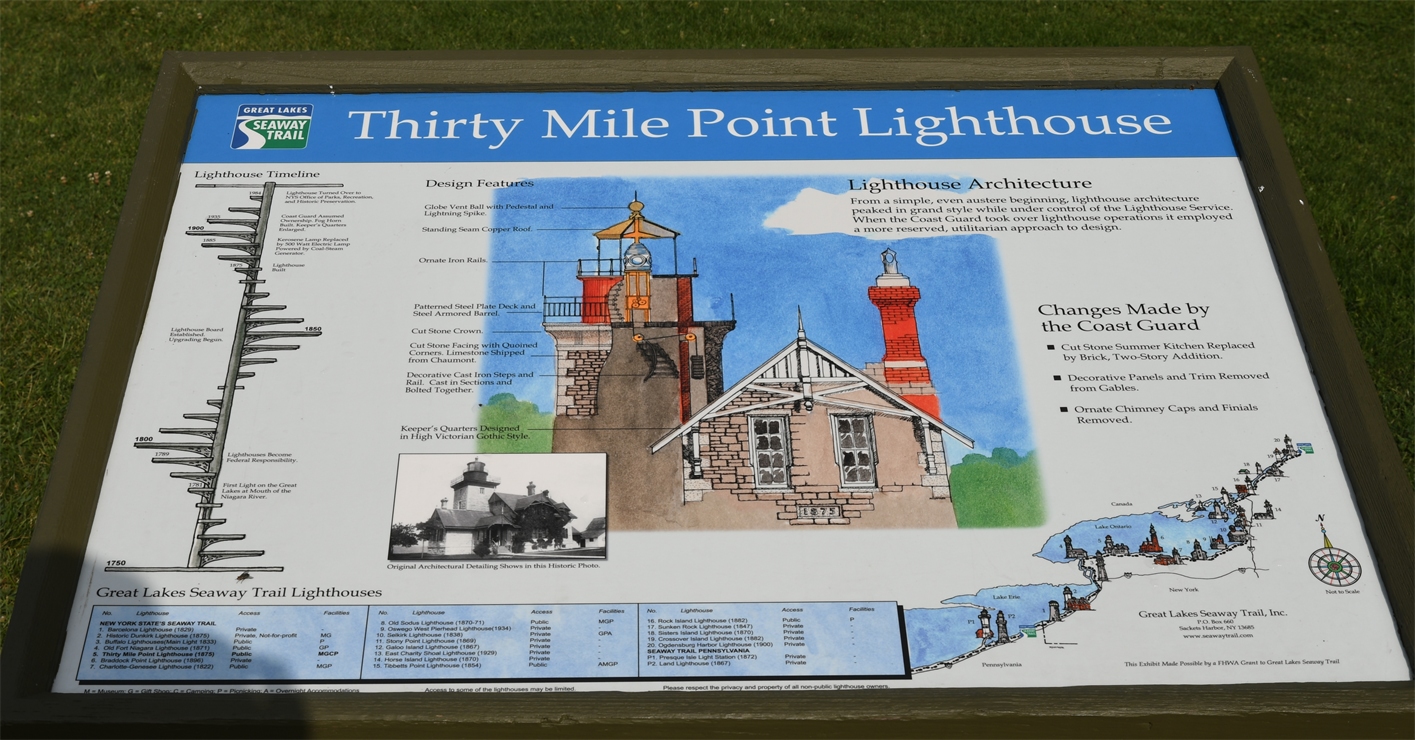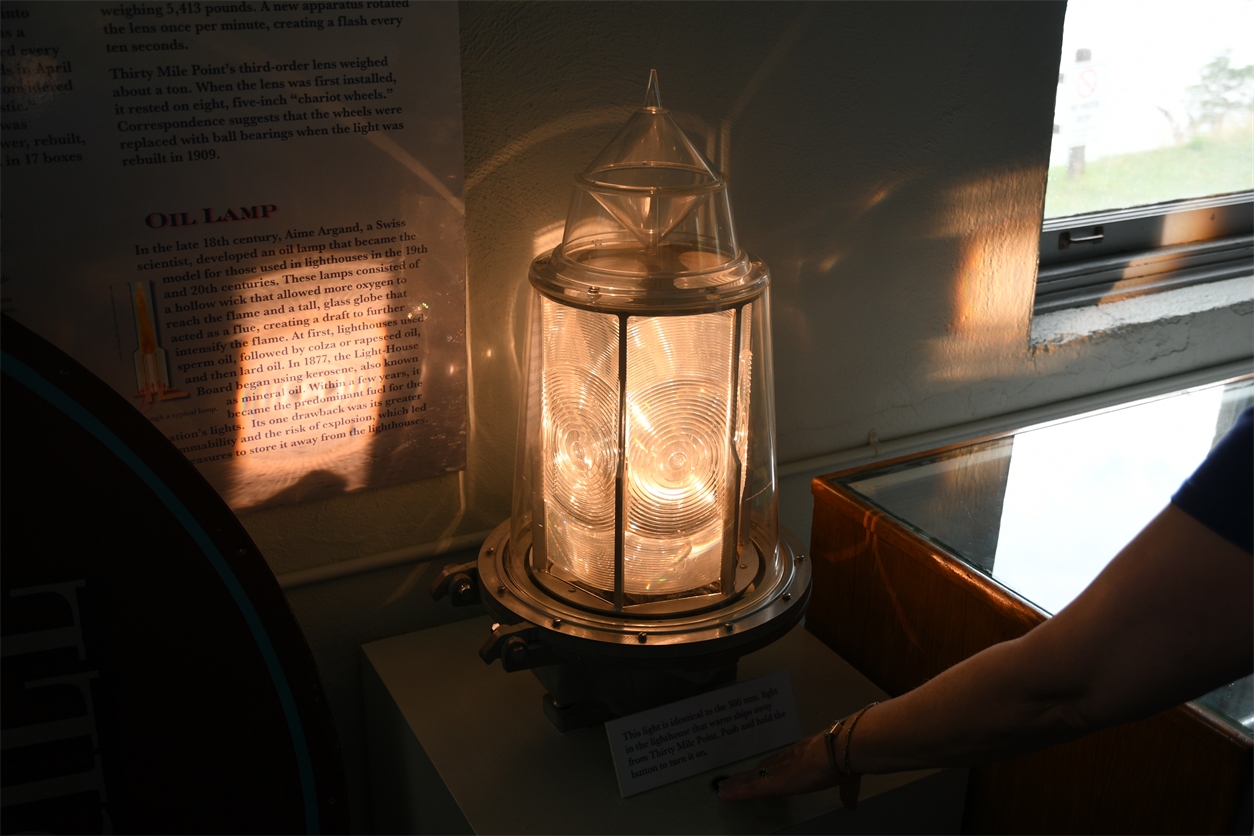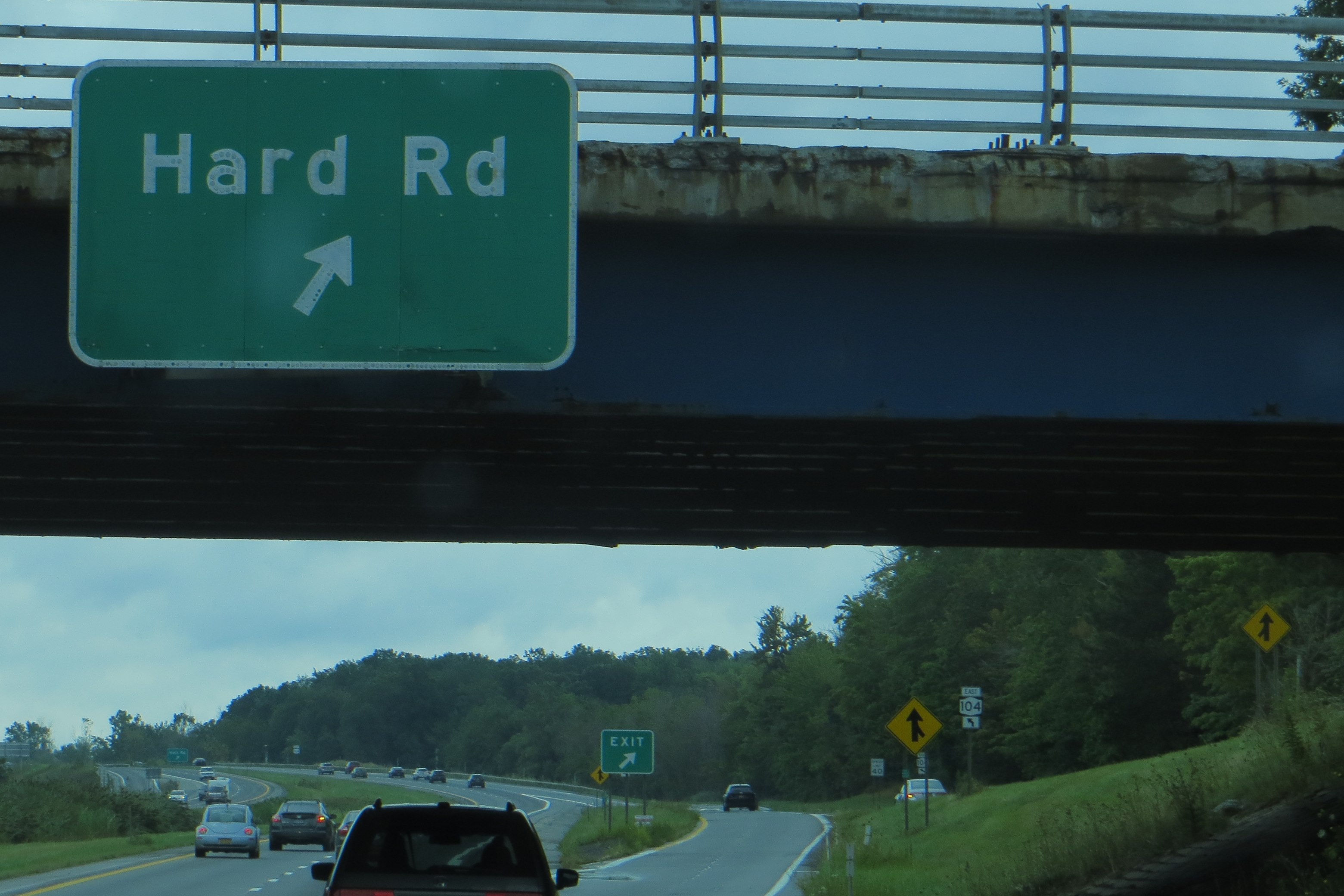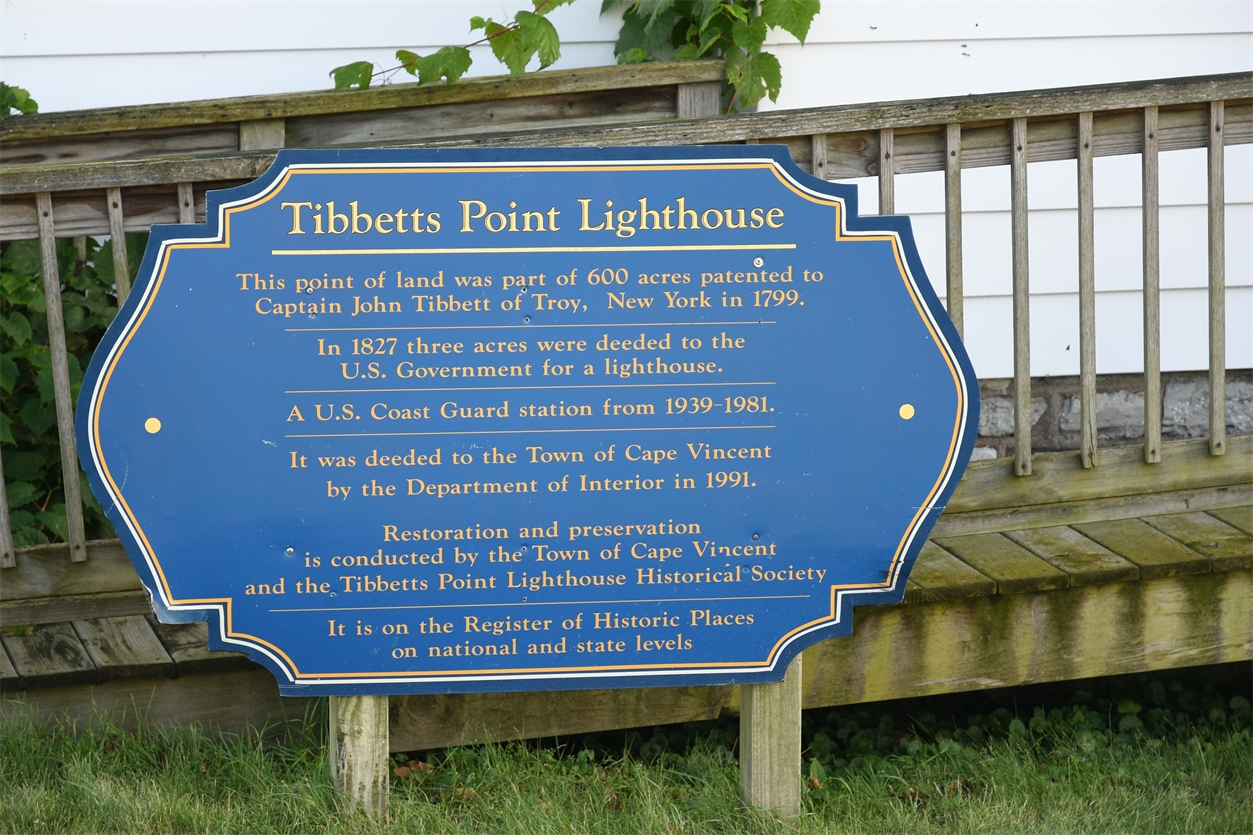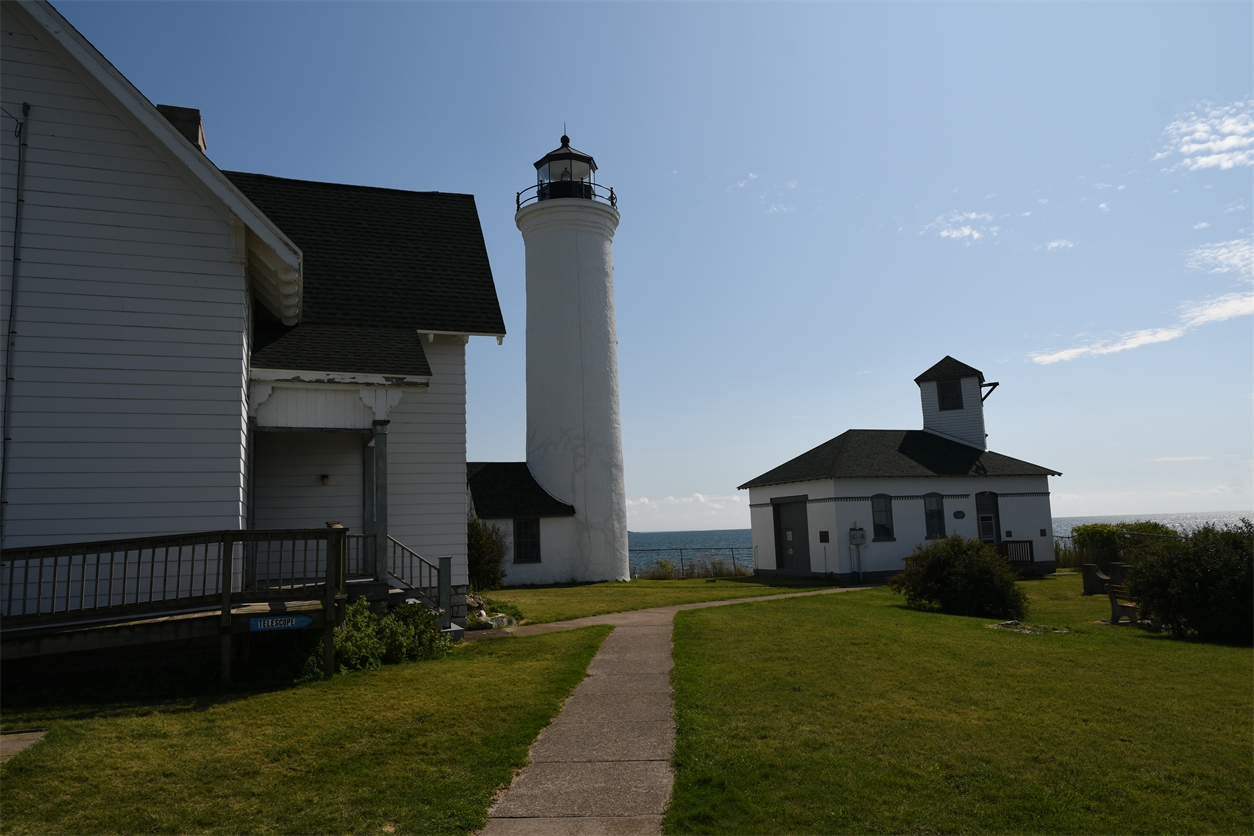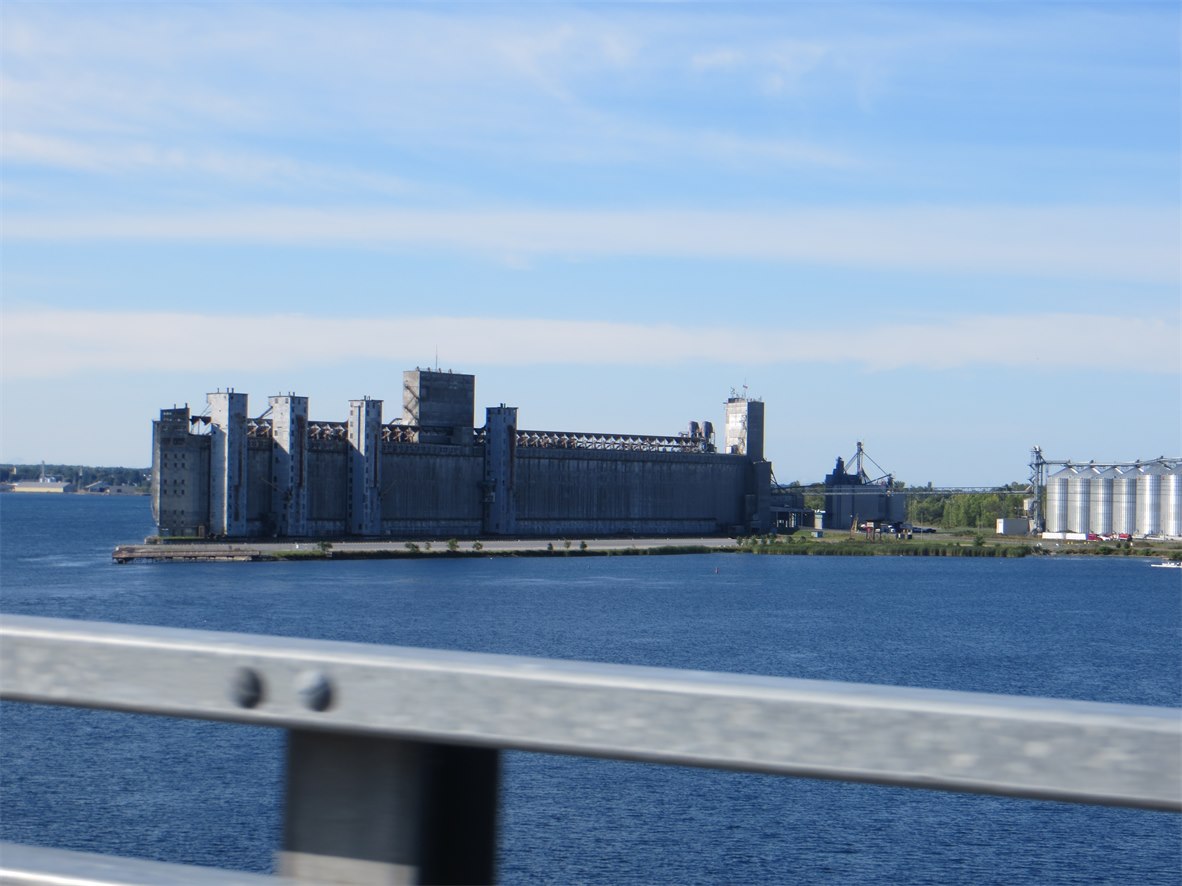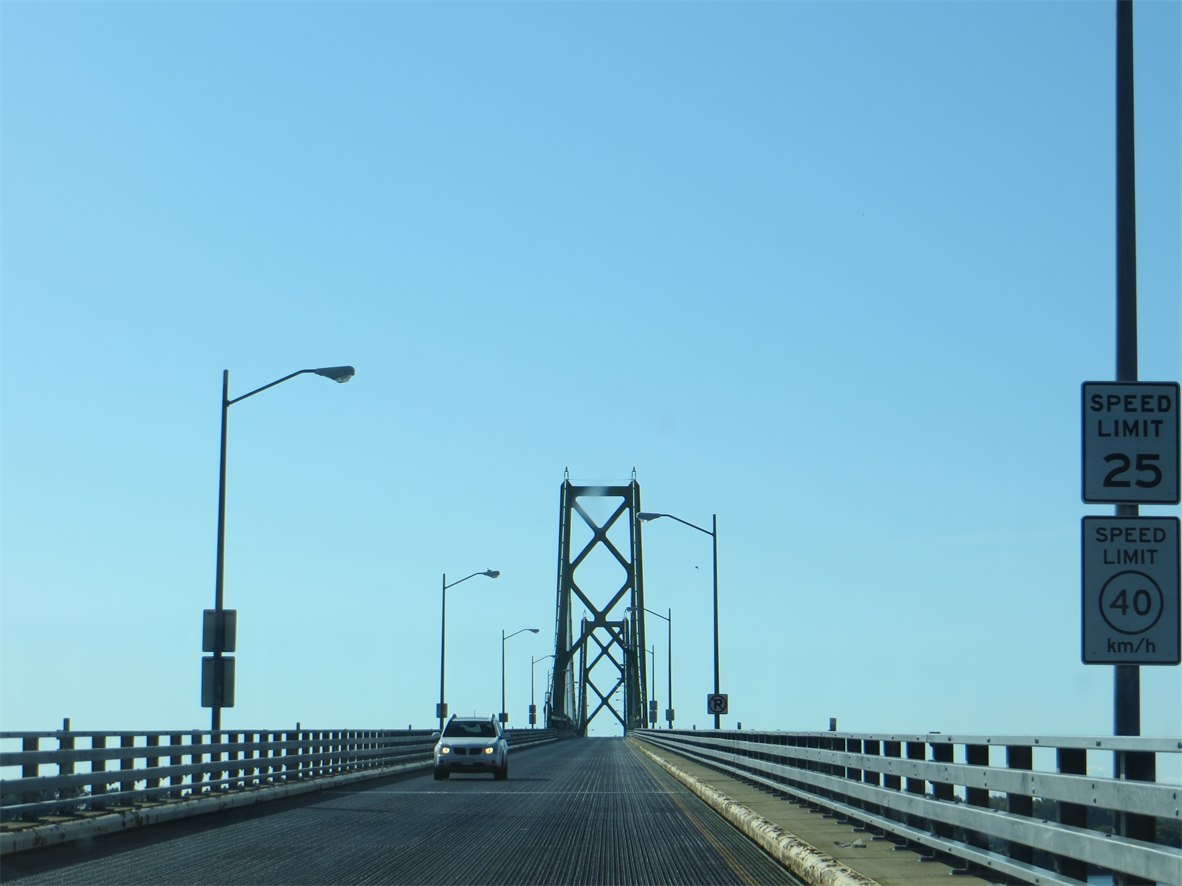 Tuesday we crossed over the 1000 Islands bridges into Canada to experience that side of the river. We crossed back over to the US in Ogdensburg for a visit to the Frederic Remington museum.  WOW.  I didn't realize he was a much more prolific painter than sculptor.  He didn't start sculpting until 1895 and he died in 1909.  The exhibits are in the home he and his widow lived in and it was beautiful too.  We enjoyed it immensely.  There were several examples of how he tweaked his designs between castings.
Next we drove the remainder of Drive 82 back to Alexandria Bay and Uncle Sam's Boat Tours.  We did an 8 mile cruse to the Singer Castle. It was a cool tour. The "castle" was built with many secret passages and you can actually stay there overnight if you like. The owner built the castle as a hunting lodge and he was the CEO of the Singer Company so there were several treadle machines on display.  The boat ride was great and our tour guide was full of useful information about the area.  We learned that 1000 Island dressing was created here by a fishing guide back in the 20's/30's (I can't remember which)  and that there are actually closer to 1800 islands in the chain.  We saw some huge ships traversing the river.  Enjoyed the ride.  We did not do the Bolt Castle, I was done for the day, but if we ever get back here we will do it.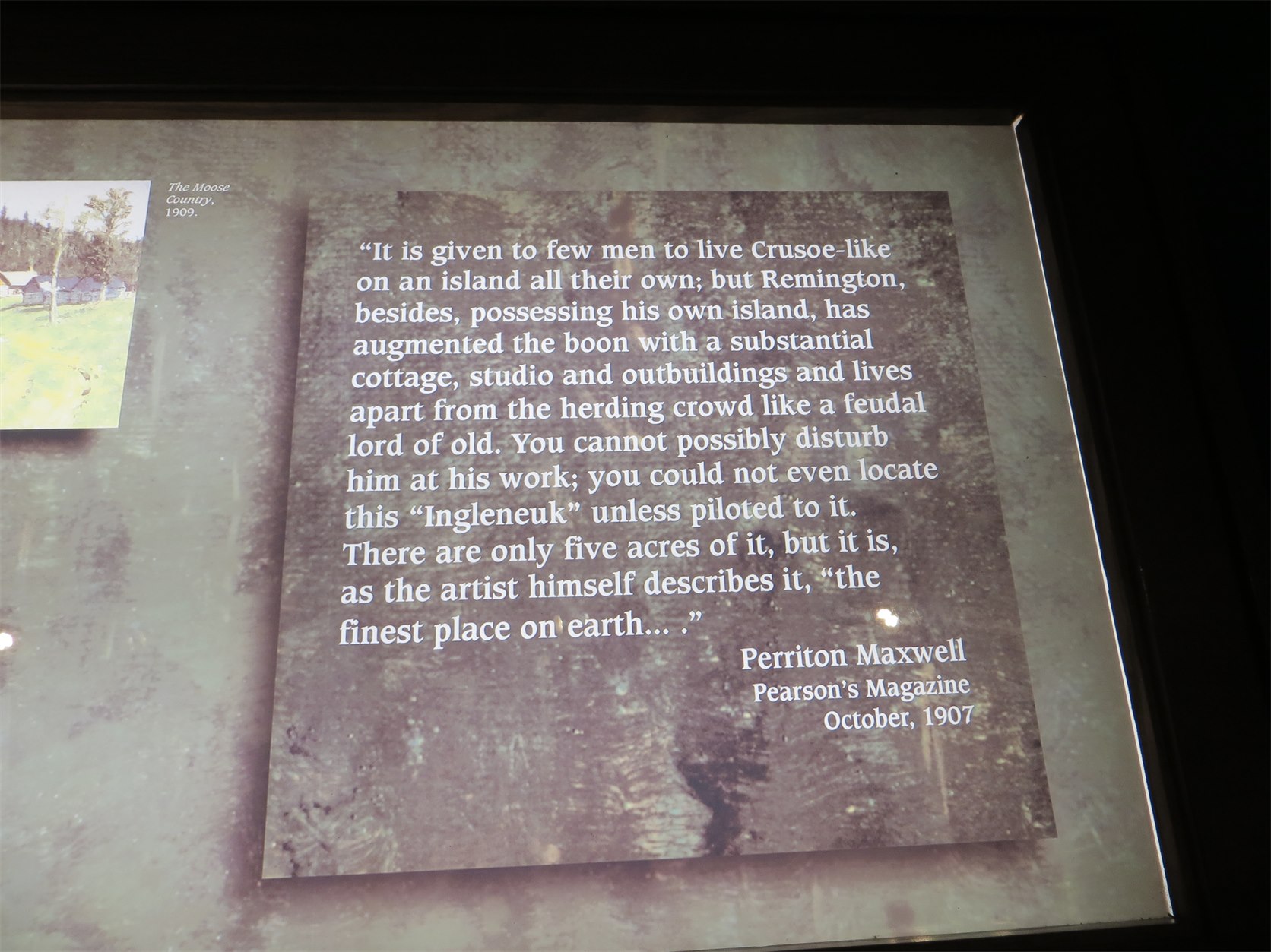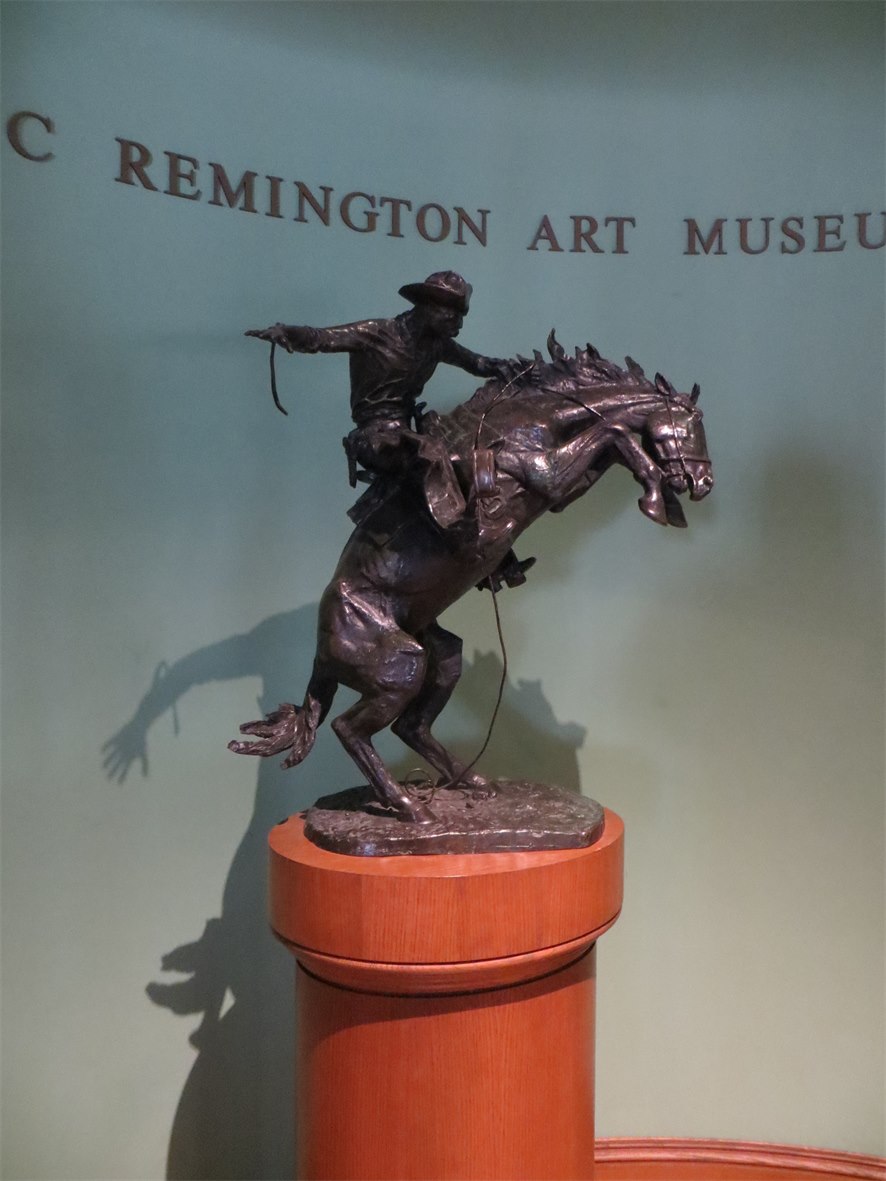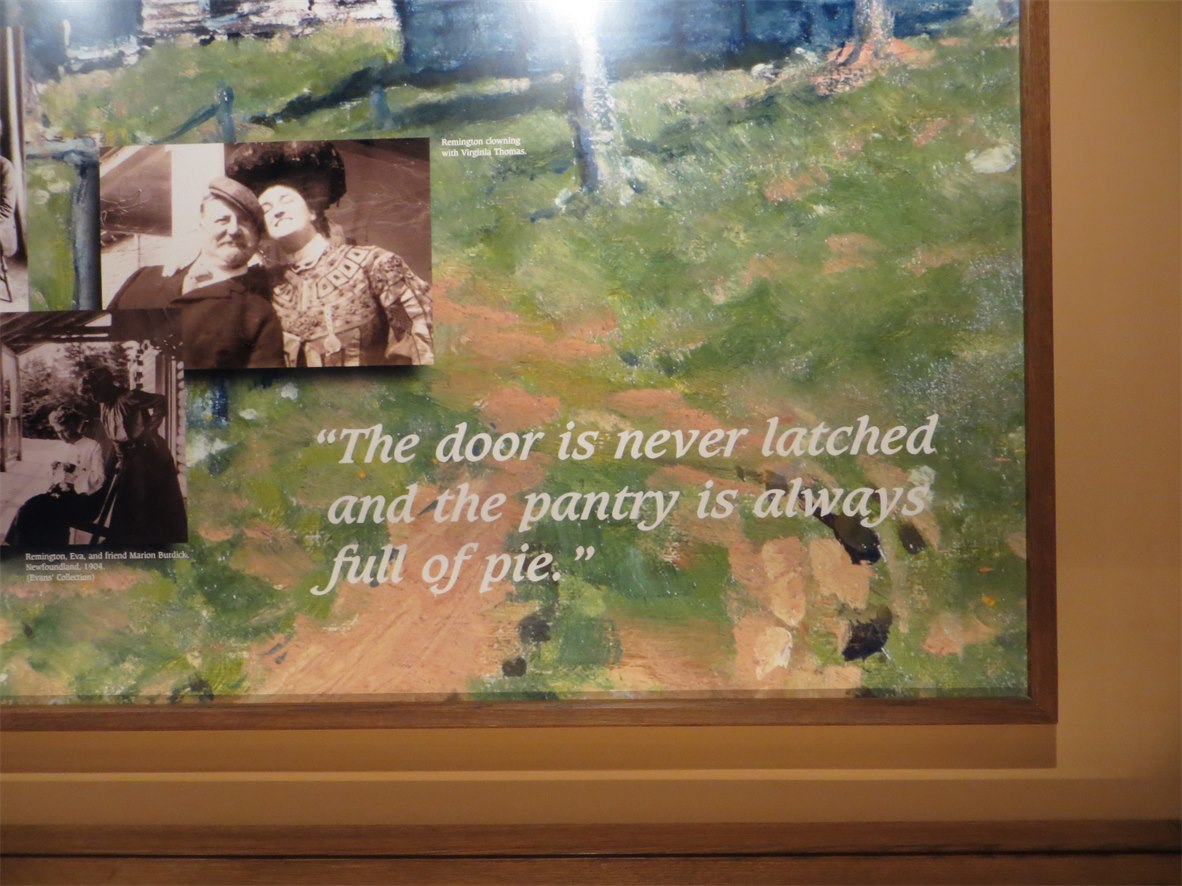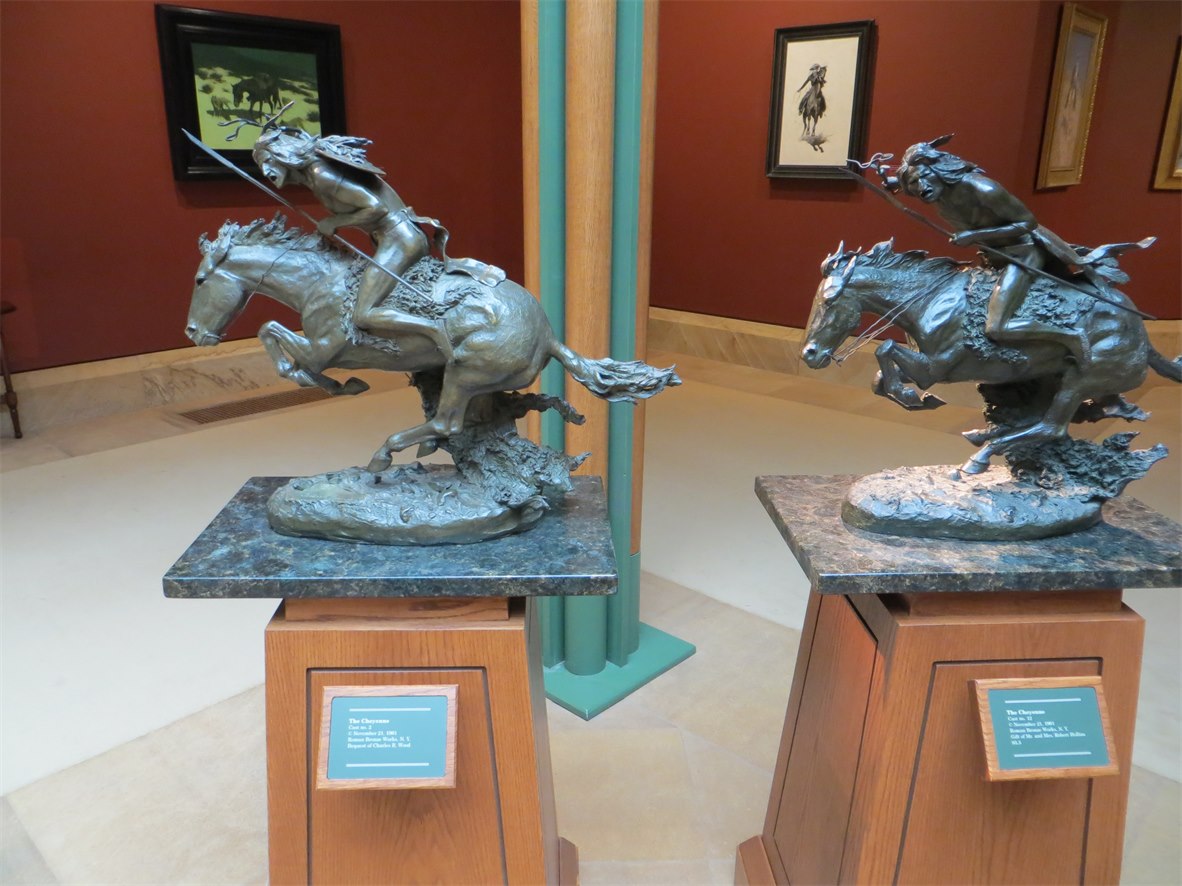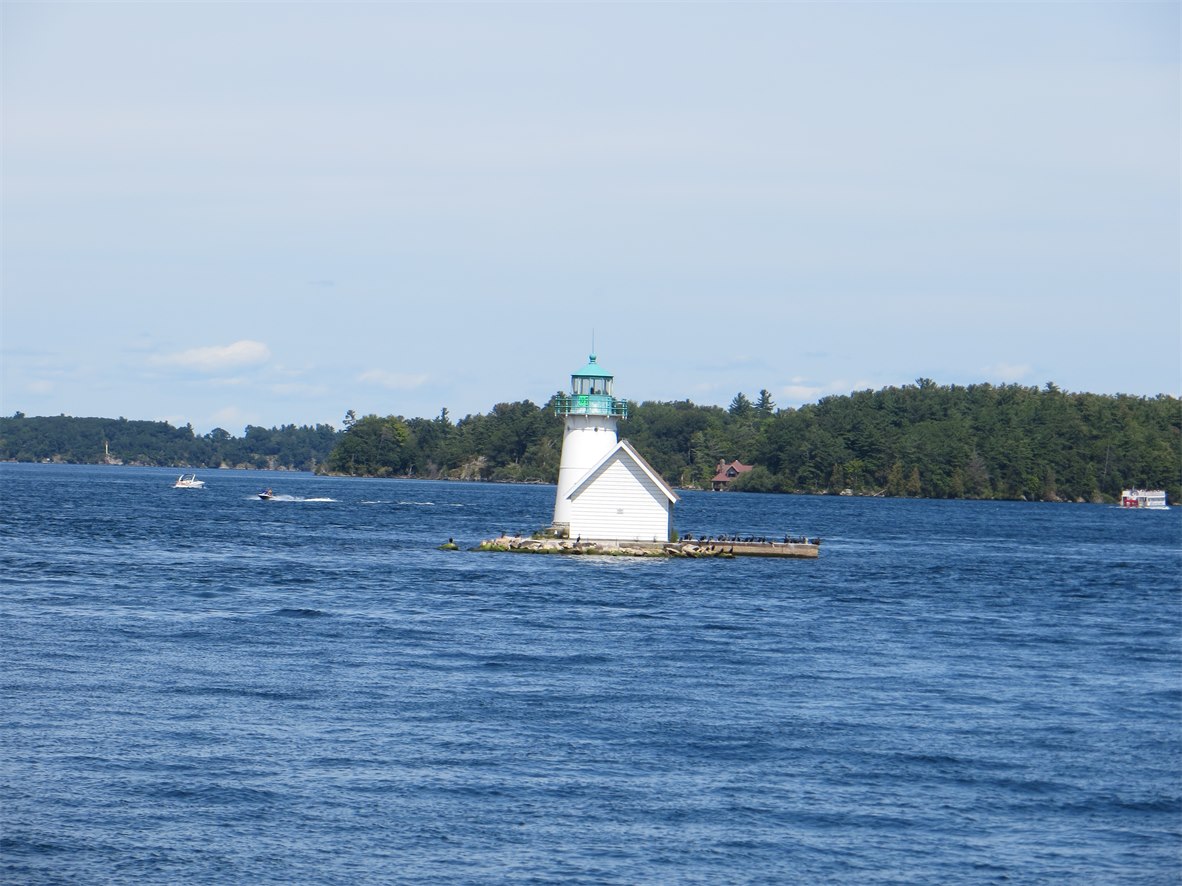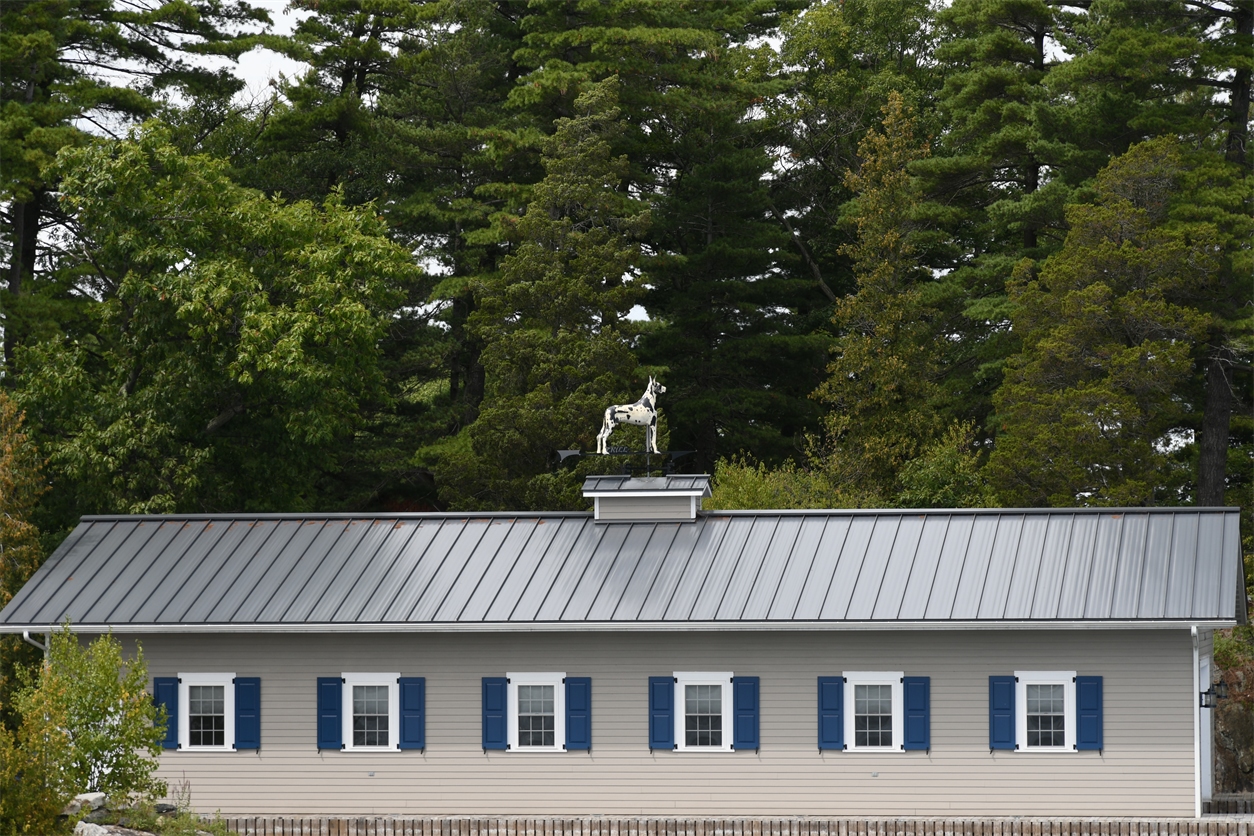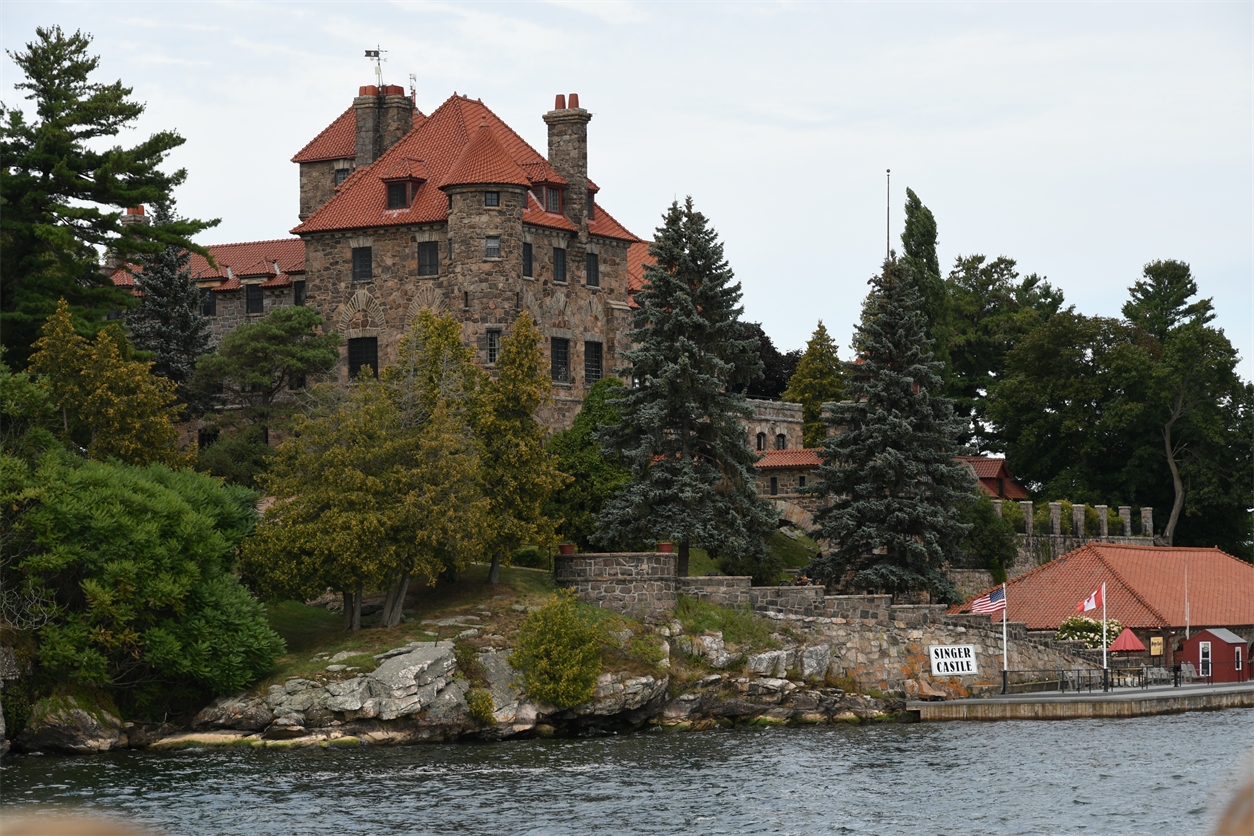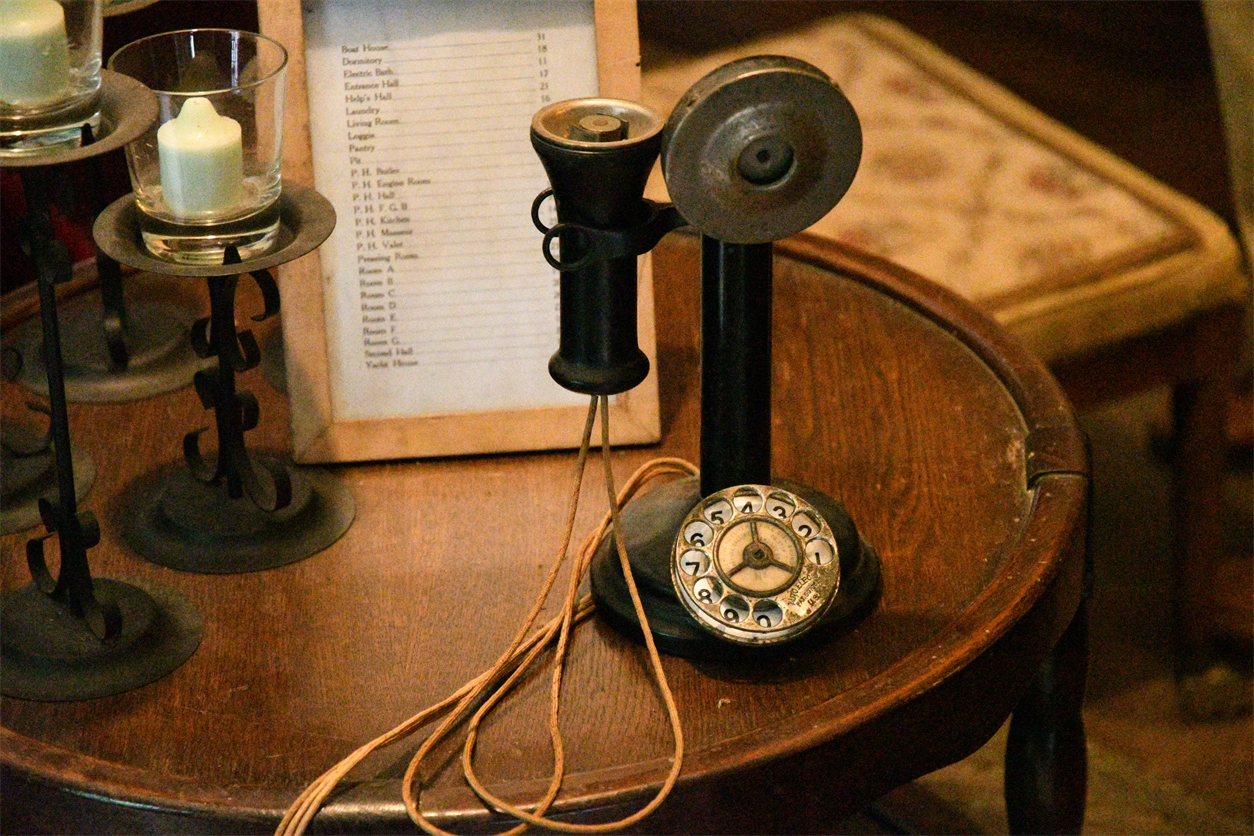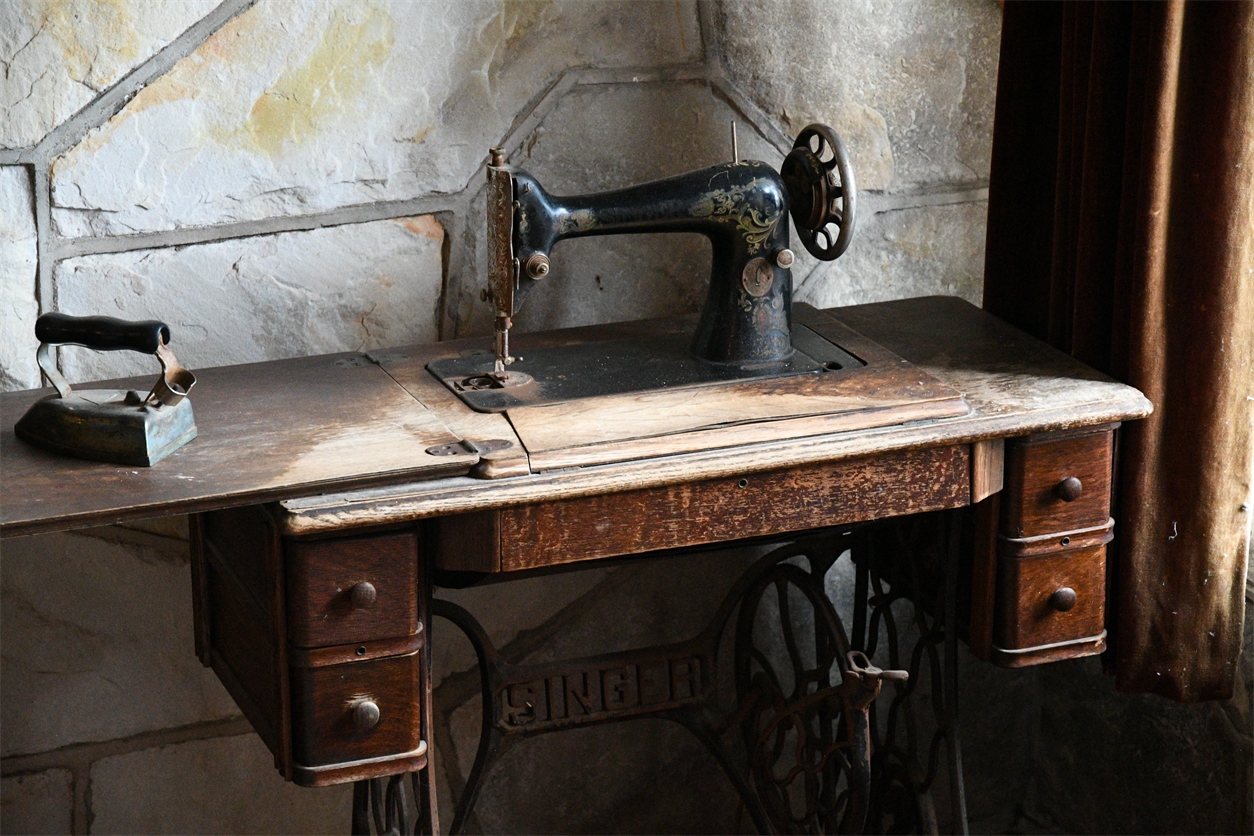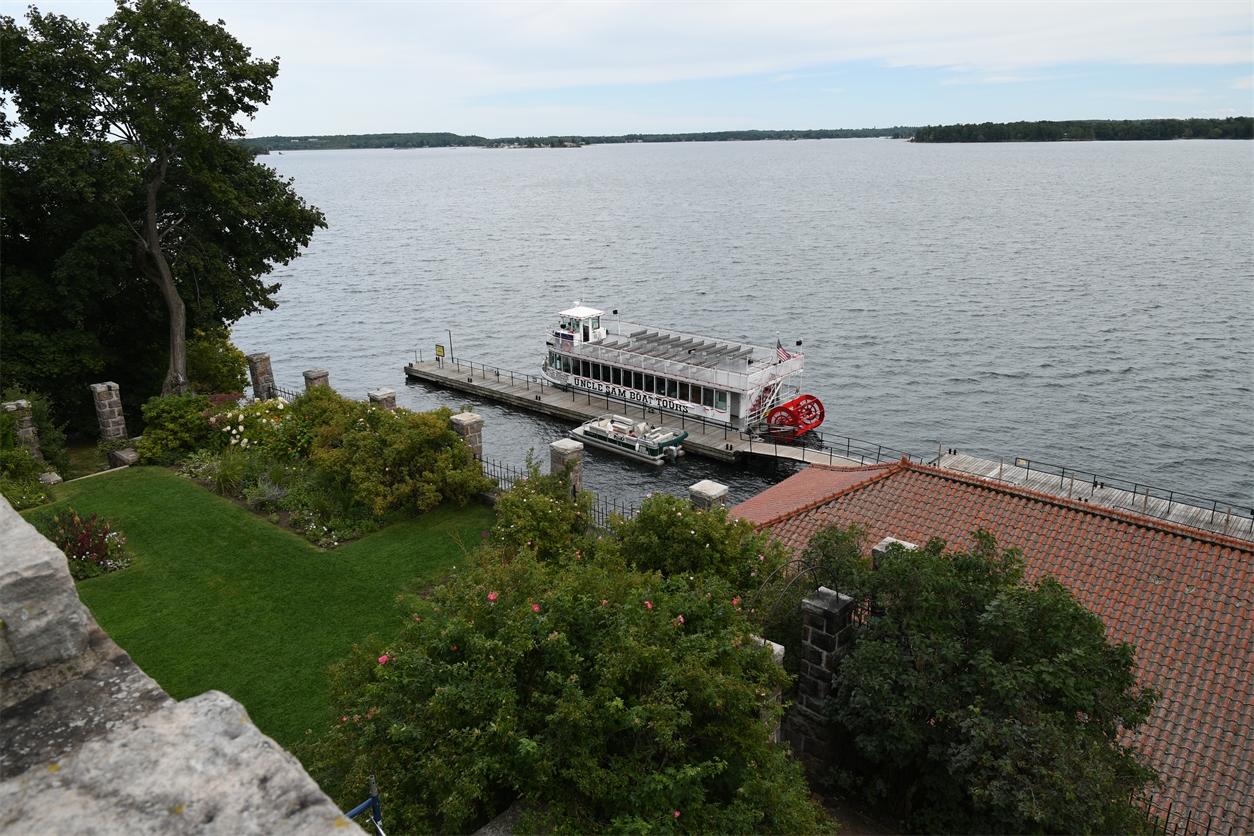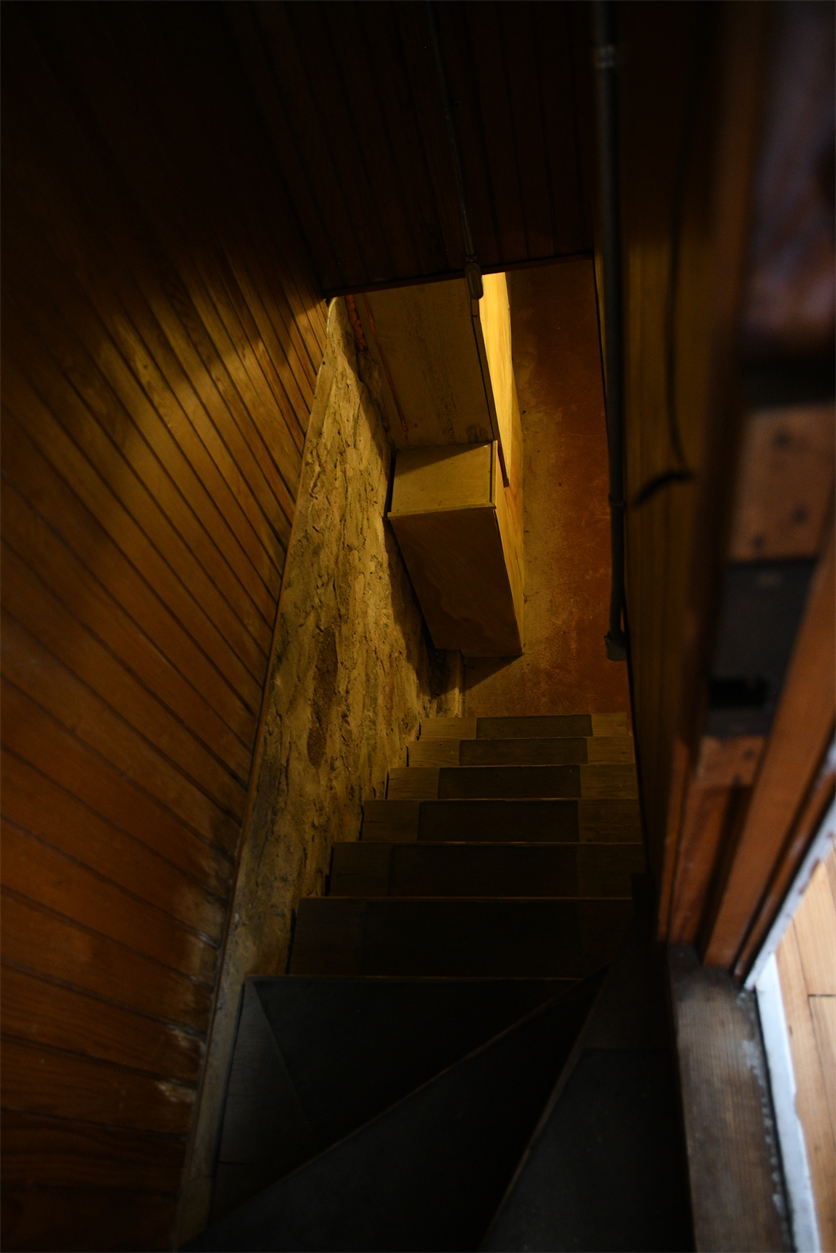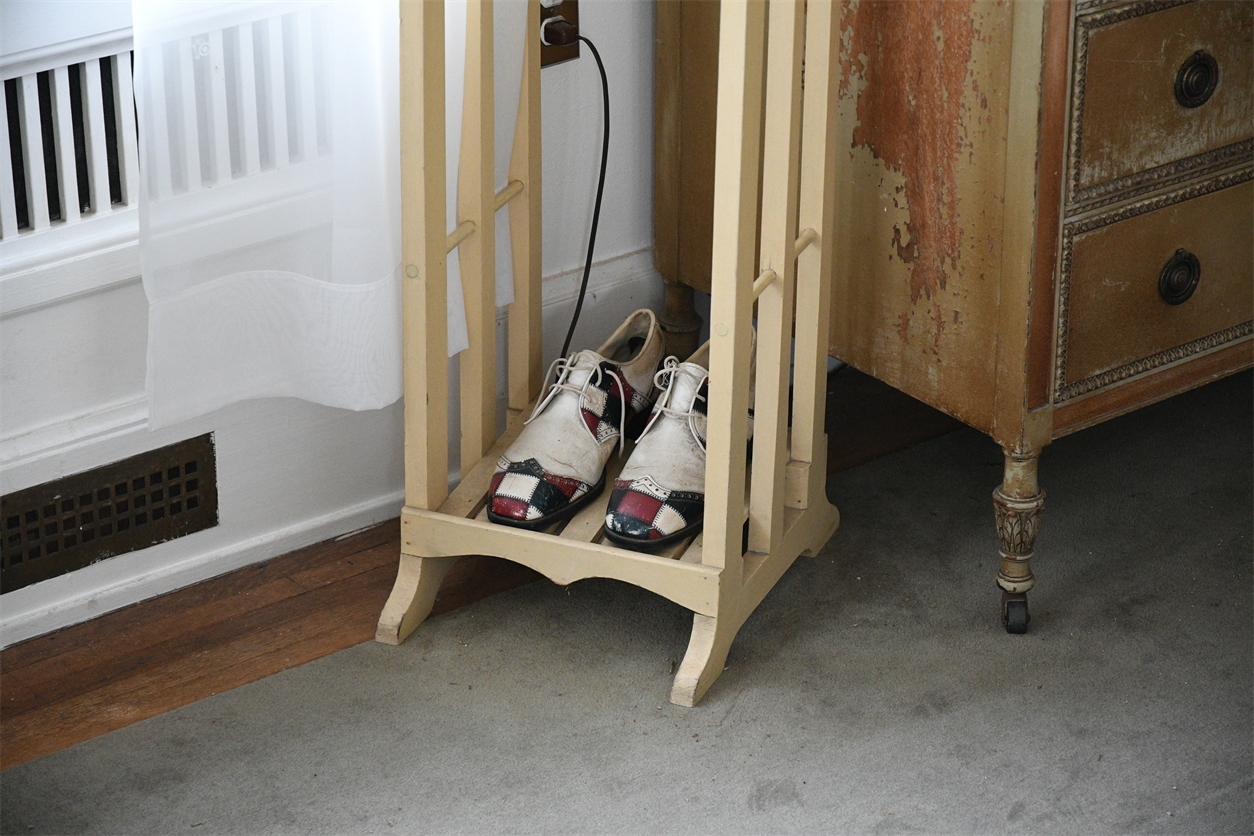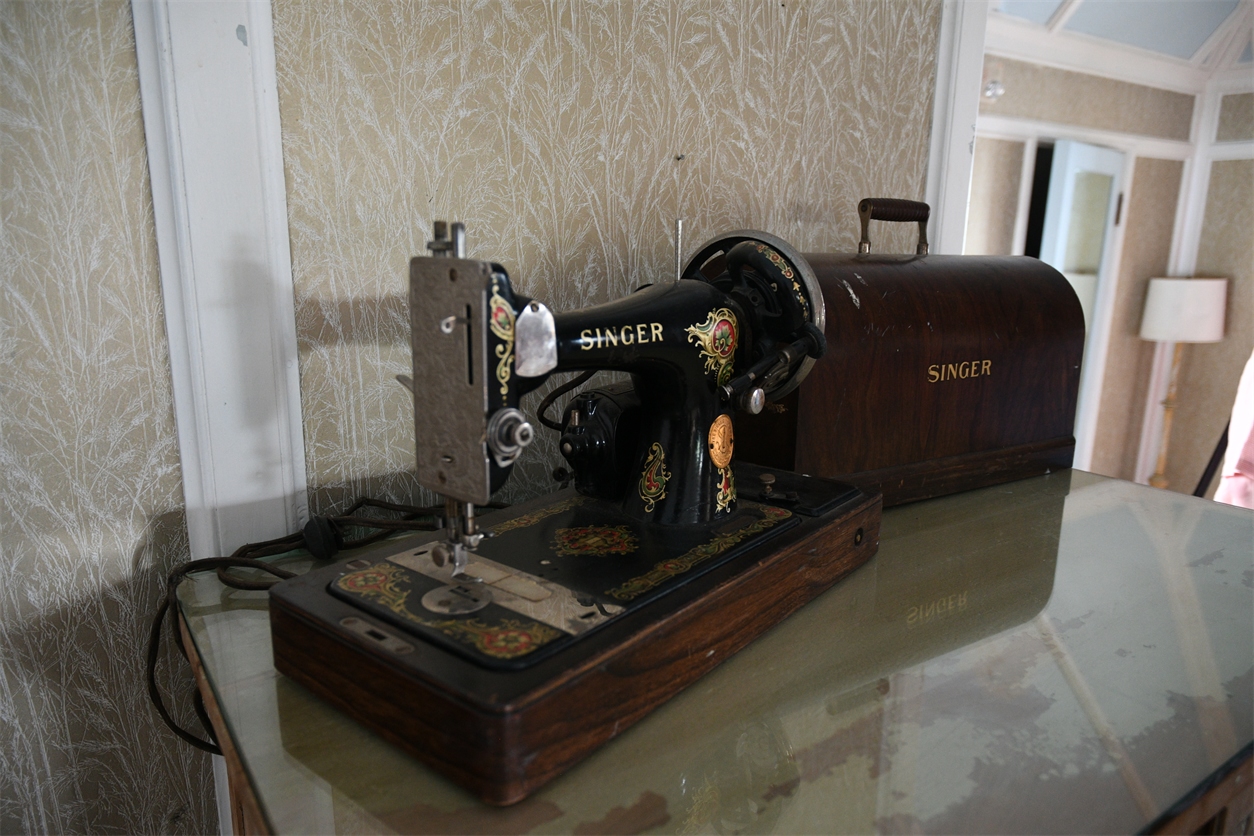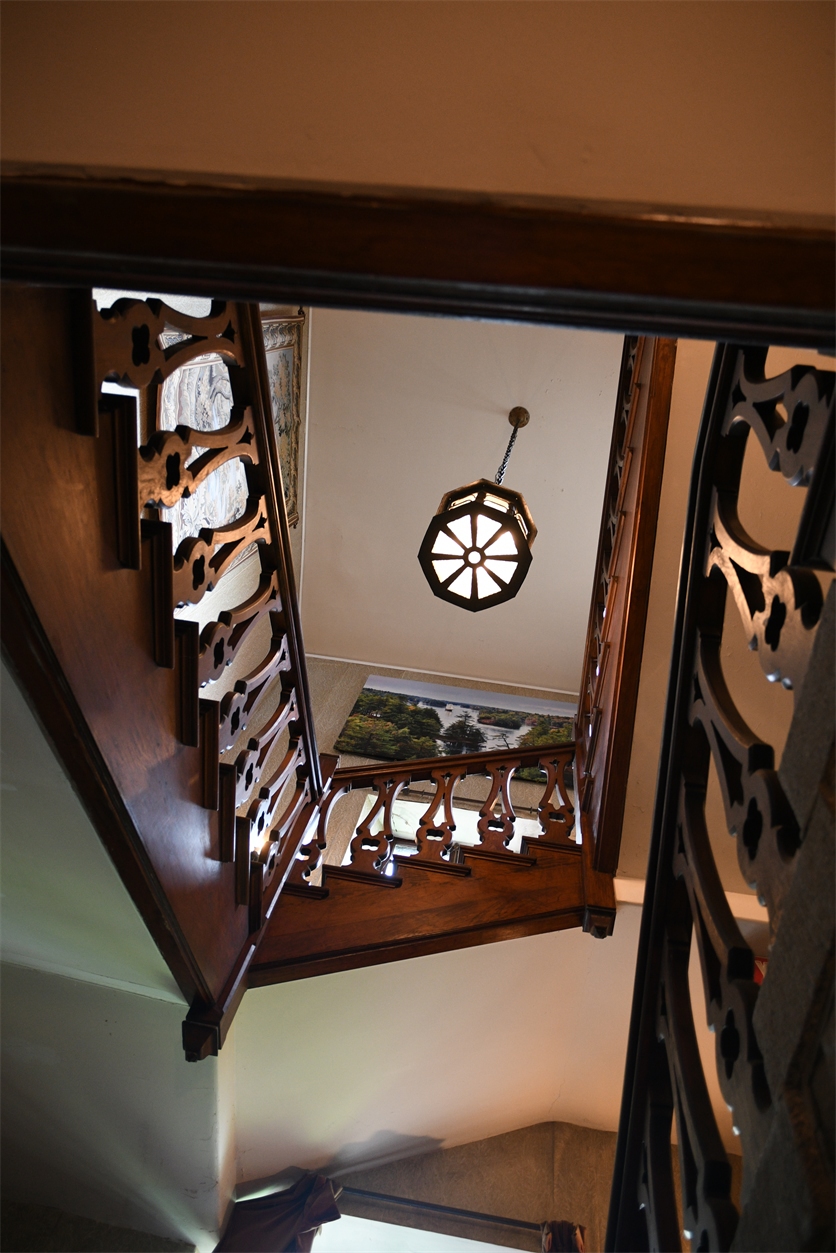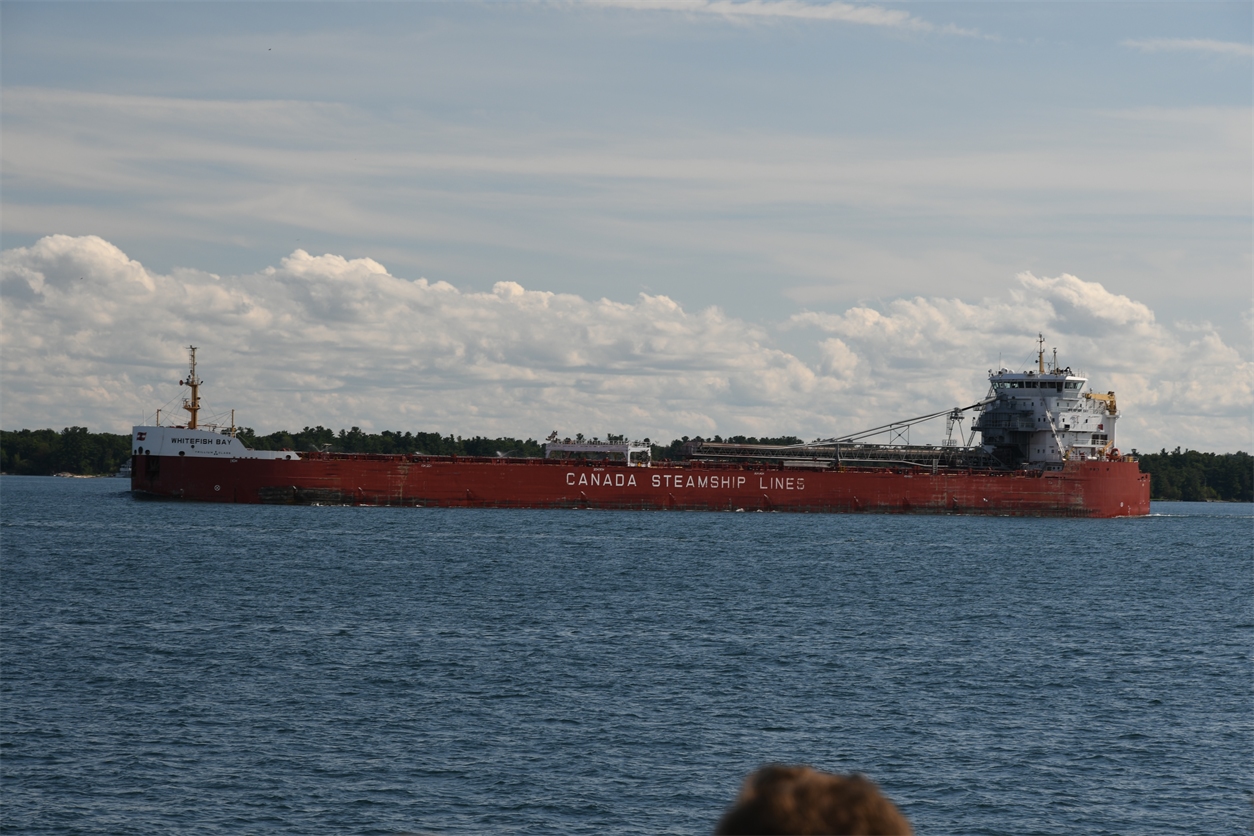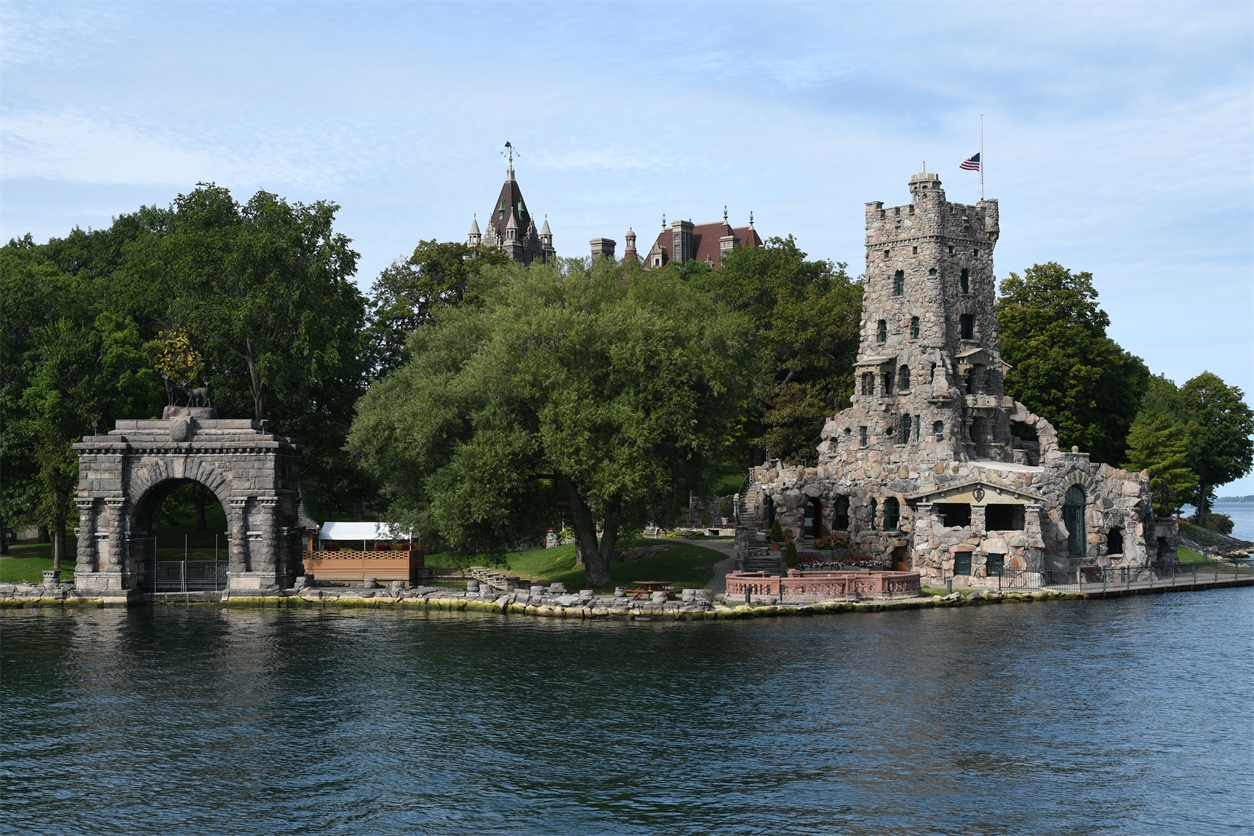 Wednesday we drove back to Niagara with a stop in Rochester at the George Eastman museum.  Wow, you need to stop here if you like photography. They had two of the cameras used by Neal Armstrong on the moon! They also had a very cool exhibit of Warner Brother cartoons! Really took me back.  They had a sign explaining (I'm paraphrasing) that the cartoons were made in a different time and that they may be offensive to some today......Really?...people have to be told that 1950 was a different time...and CARTOONS shouldn't be taken literally....what have we come to!?!  At least they did not edit the examples they were playing.  We had a great tour guide talking about the camera equipment.  I can't for the life of me remember his name but he was so great.  We did the tour of the home on our own because we had to skedaddle by 2:30 to make it back to Niagara Falls for happy hour with the ANGUS crew! George was never married but his home was very nicely done.  It had the elephant mount over the door to the gardens.  Huge.  It would be great have a home like that, IF you have the staff to care for it. 
We made it back to Niagara in time for happy hour with the crew.  We got to visit with almost everyone. Nadine!  I am so sorry we missed you!  It was a great visit and we wish all of you, all the best!  I was so busy visiting that I didn't even think to take a photo!  Oh well, love you guys.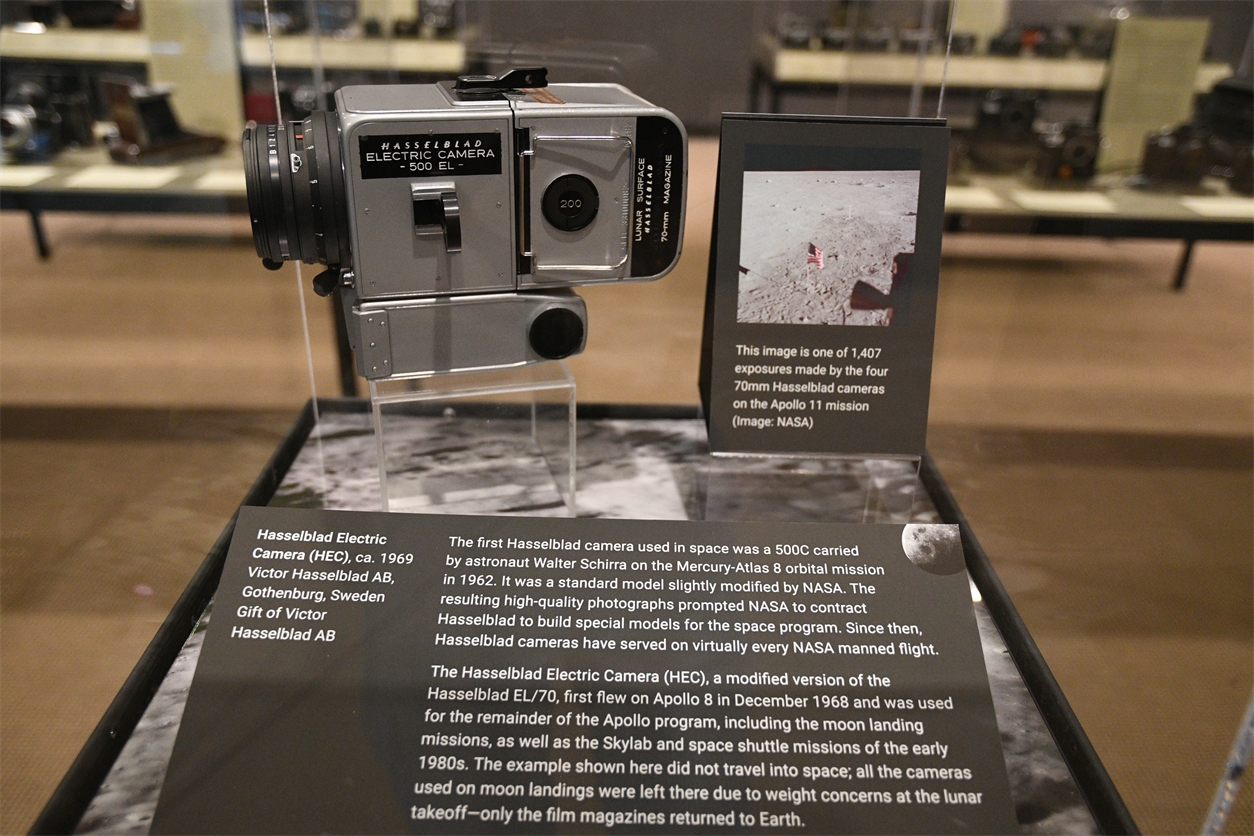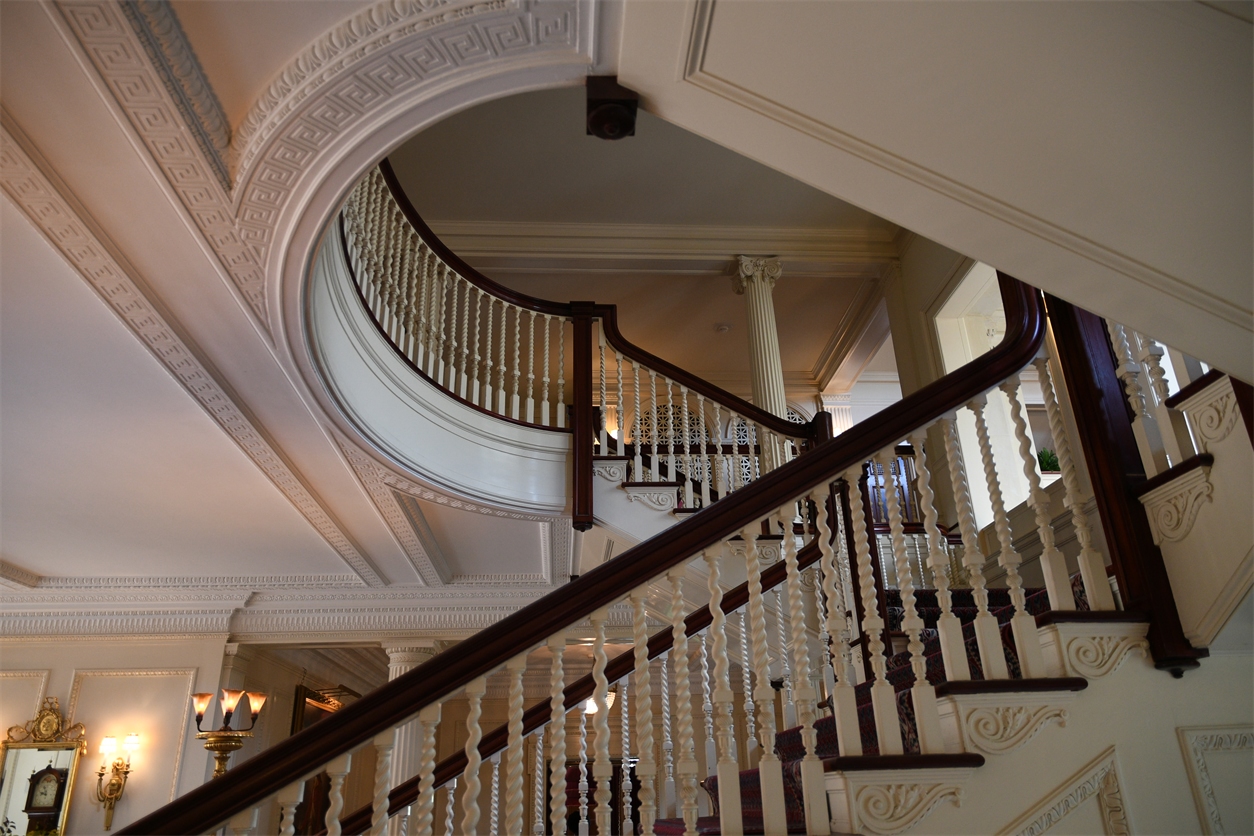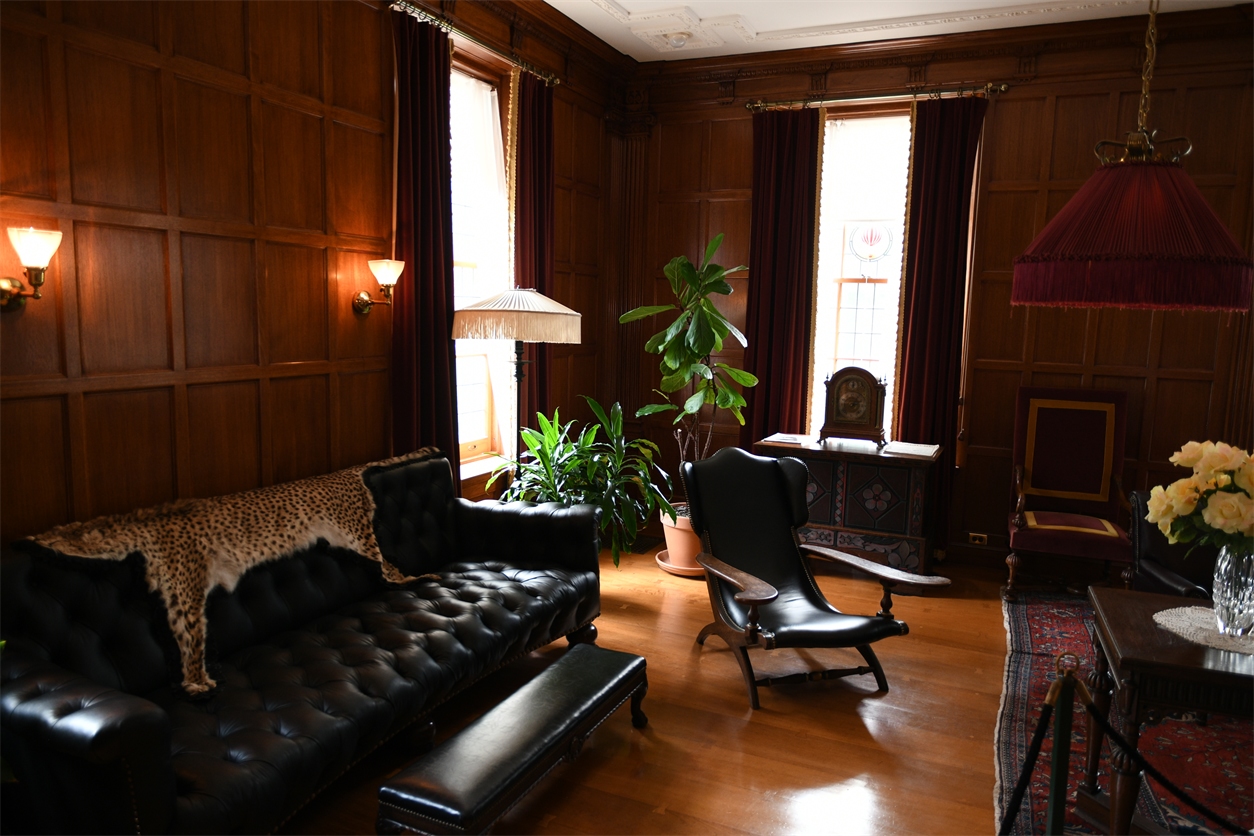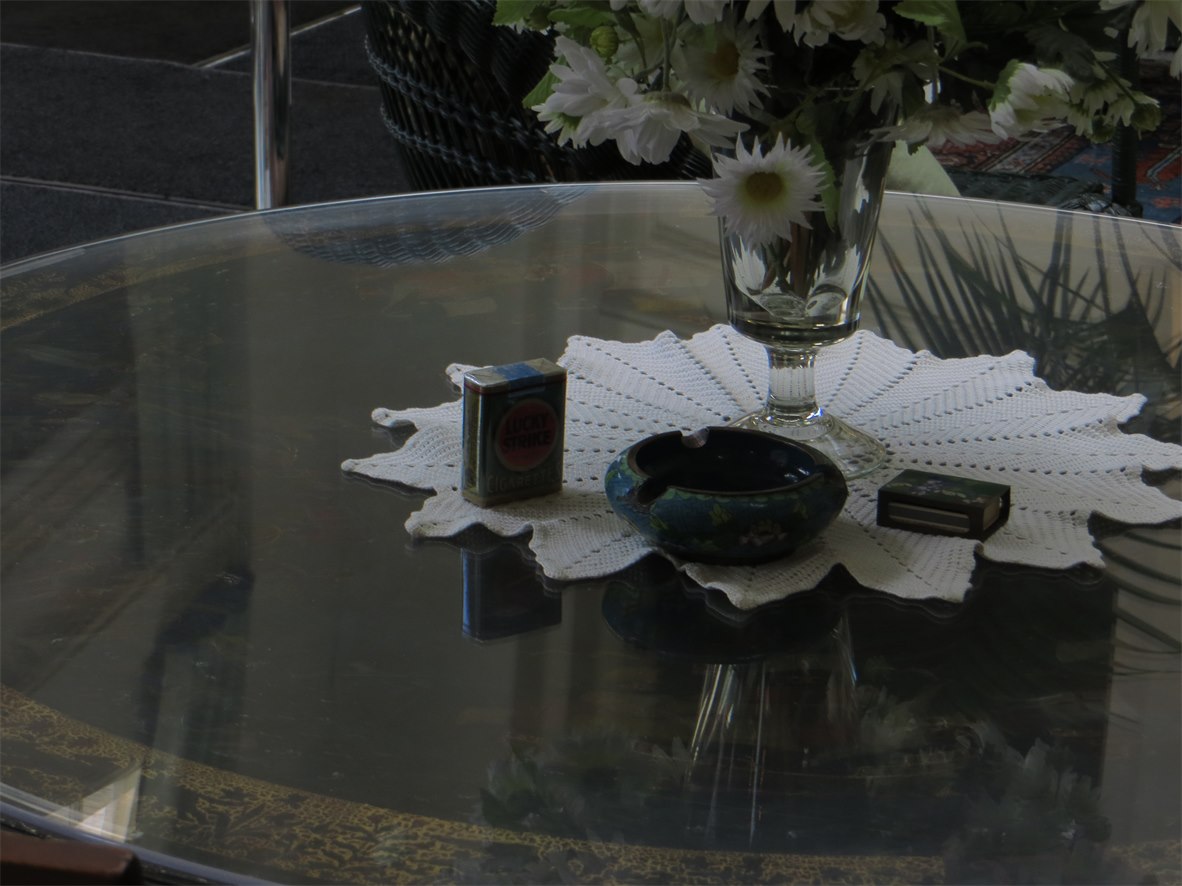 Thursday we drove out to Goat Island to experience the Niagara Falls State Park.  We walked to Terrapin Point, Nikola Tesla monument, and Bridal Falls.  Then we crossed the pedestrian bridge to the American Falls viewing area and to the Maid of the Mist observation deck.  It was a really pretty day. Then we had lunch at a staple of the area, The Como.  And finally I talked Elard into going to the outlet mall, I needed a couple of shirts.  Fashion in the motorhome is very important...hahahahaha!  Success, we found a few great deals (I need to write an article about how to pack for full time living in the motorhome).  After cooking dinner at "home" we visited Mark and Julie Deuble for a few drinks.  Thanks guys for the hospitality.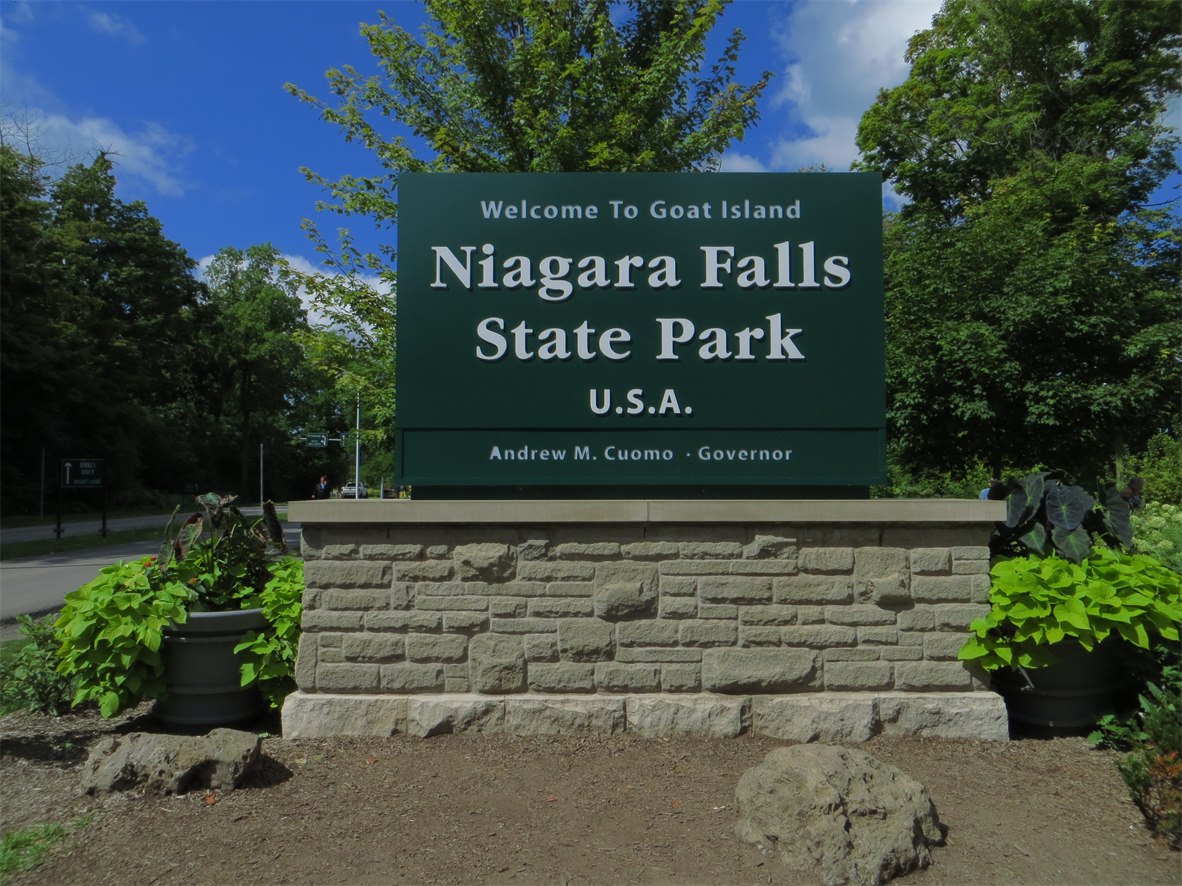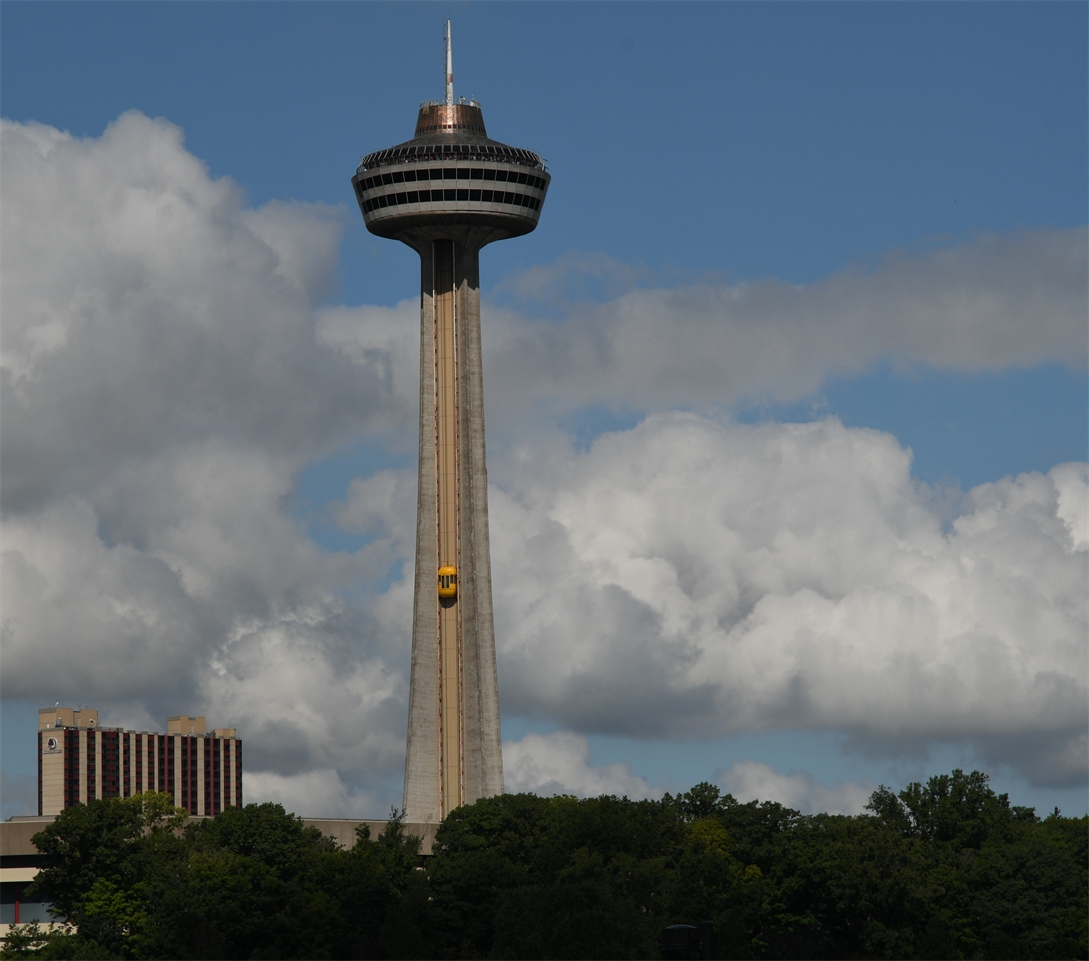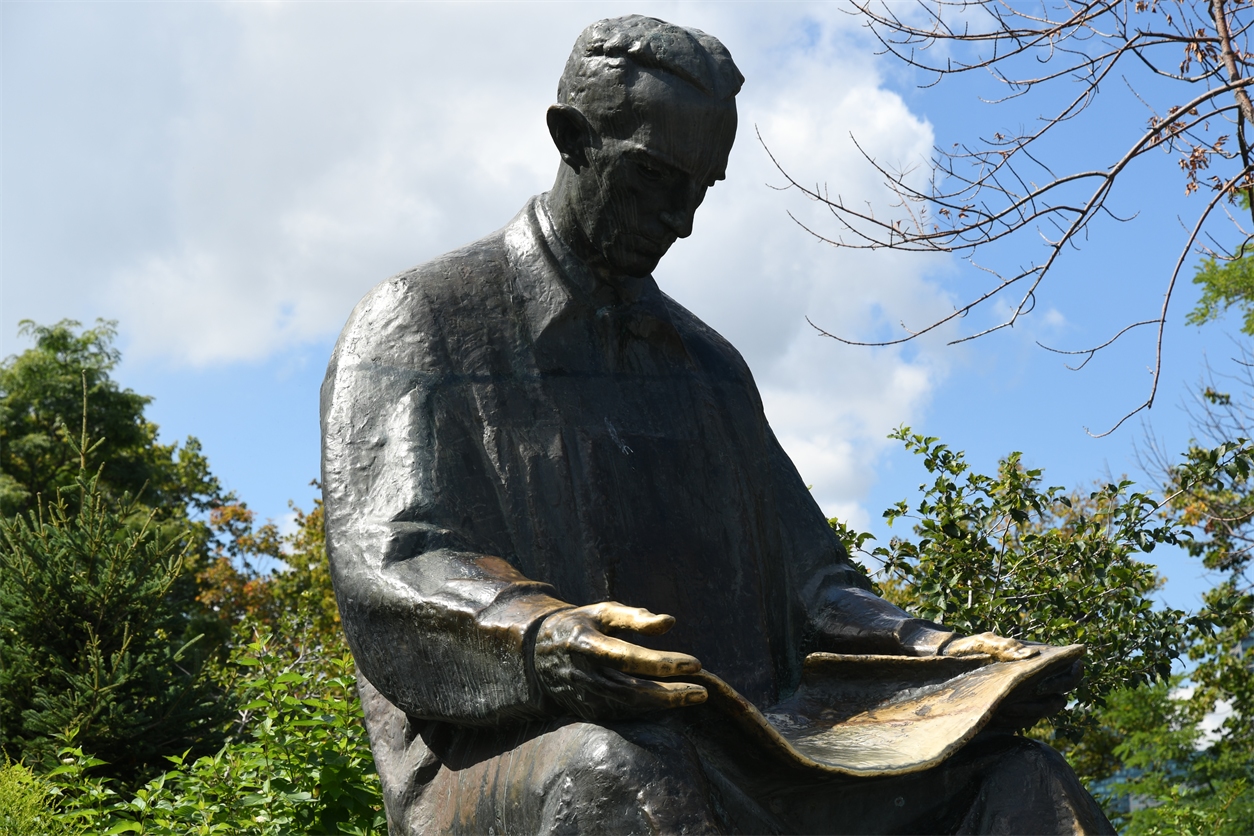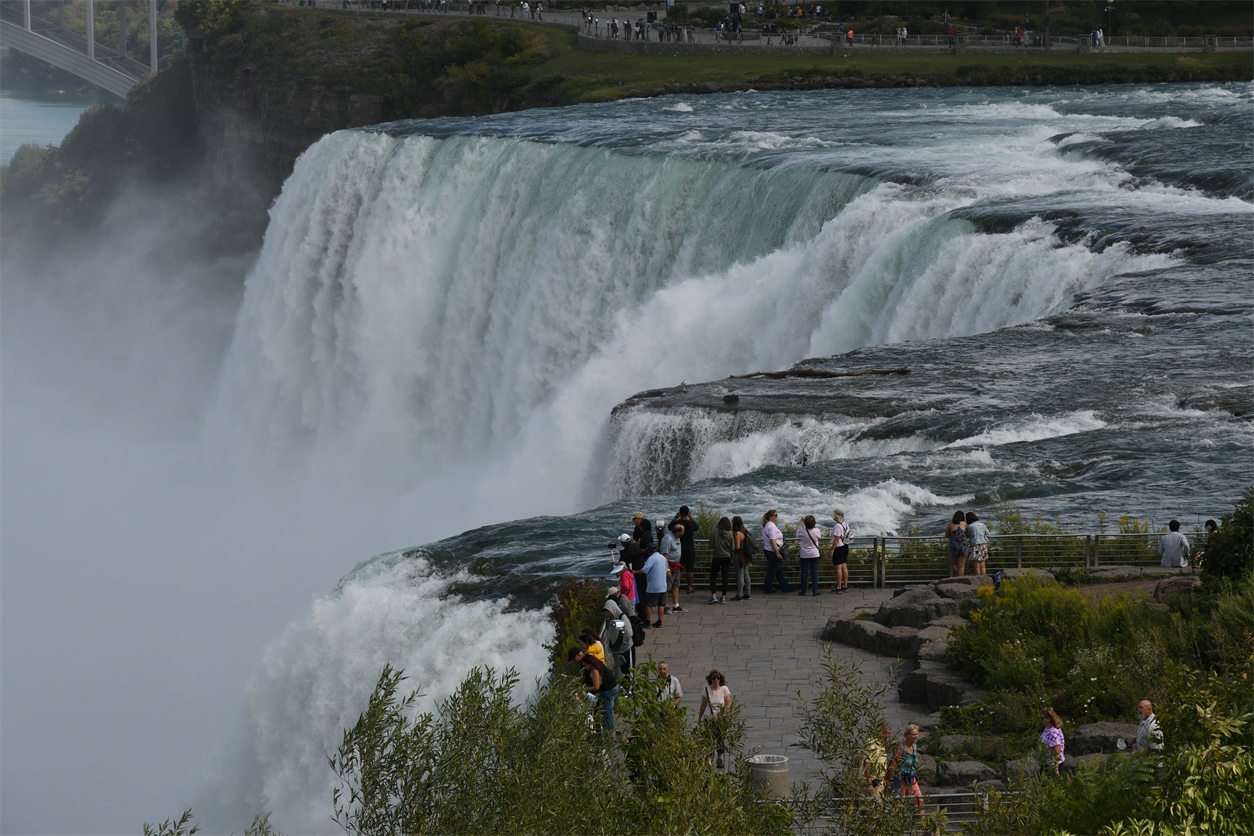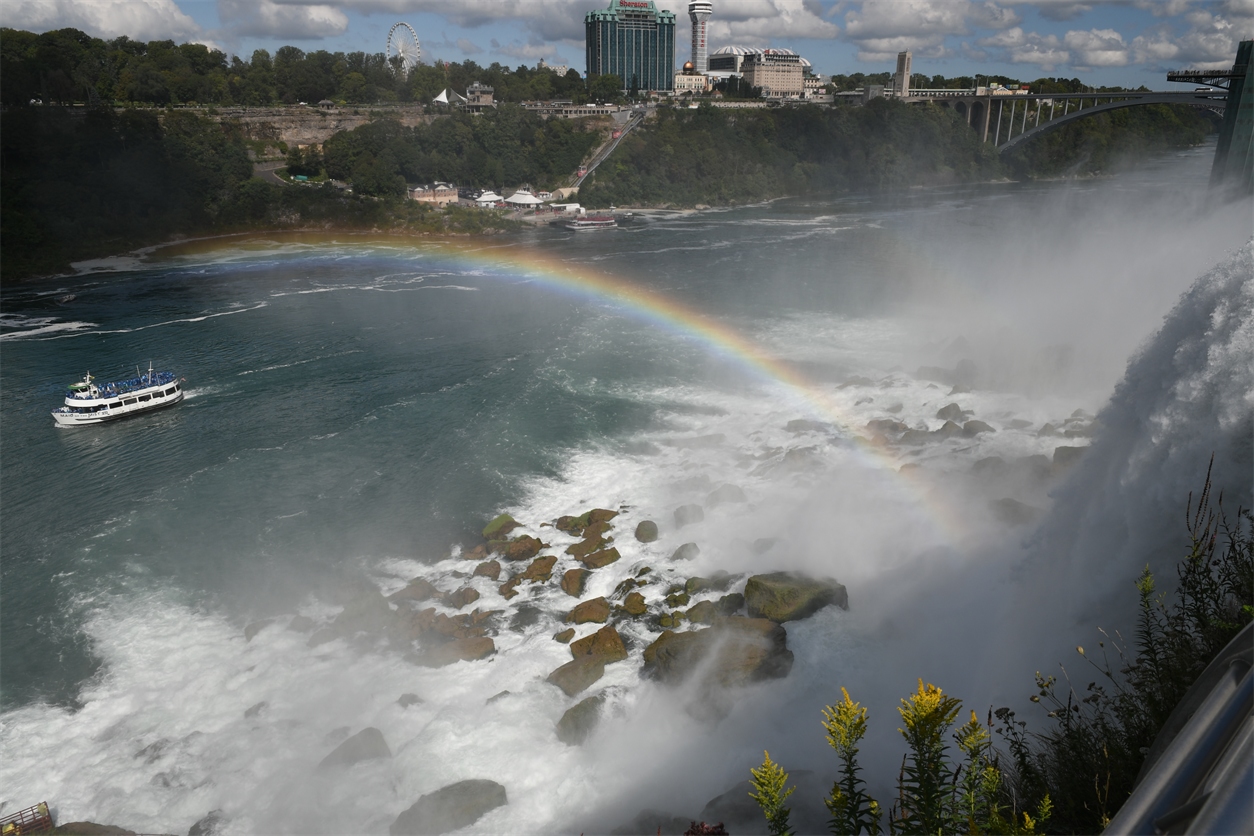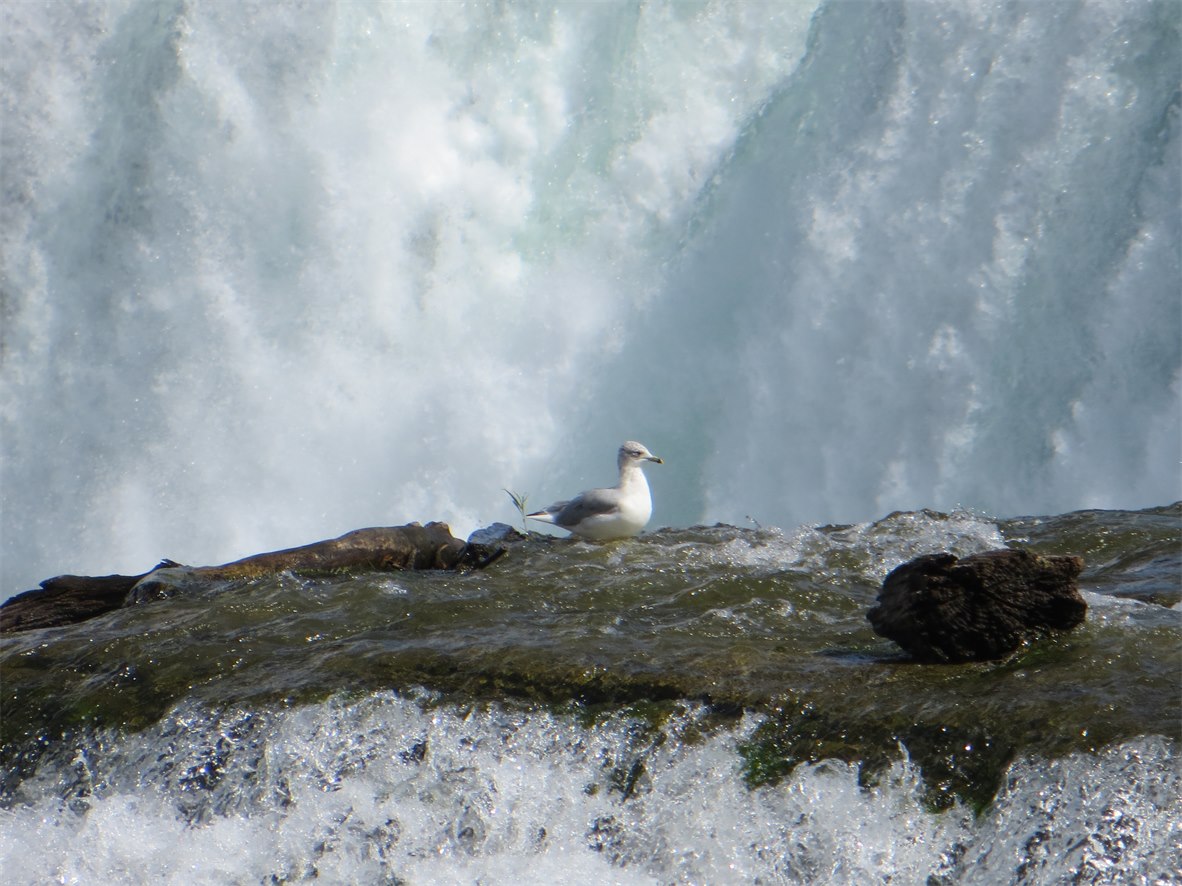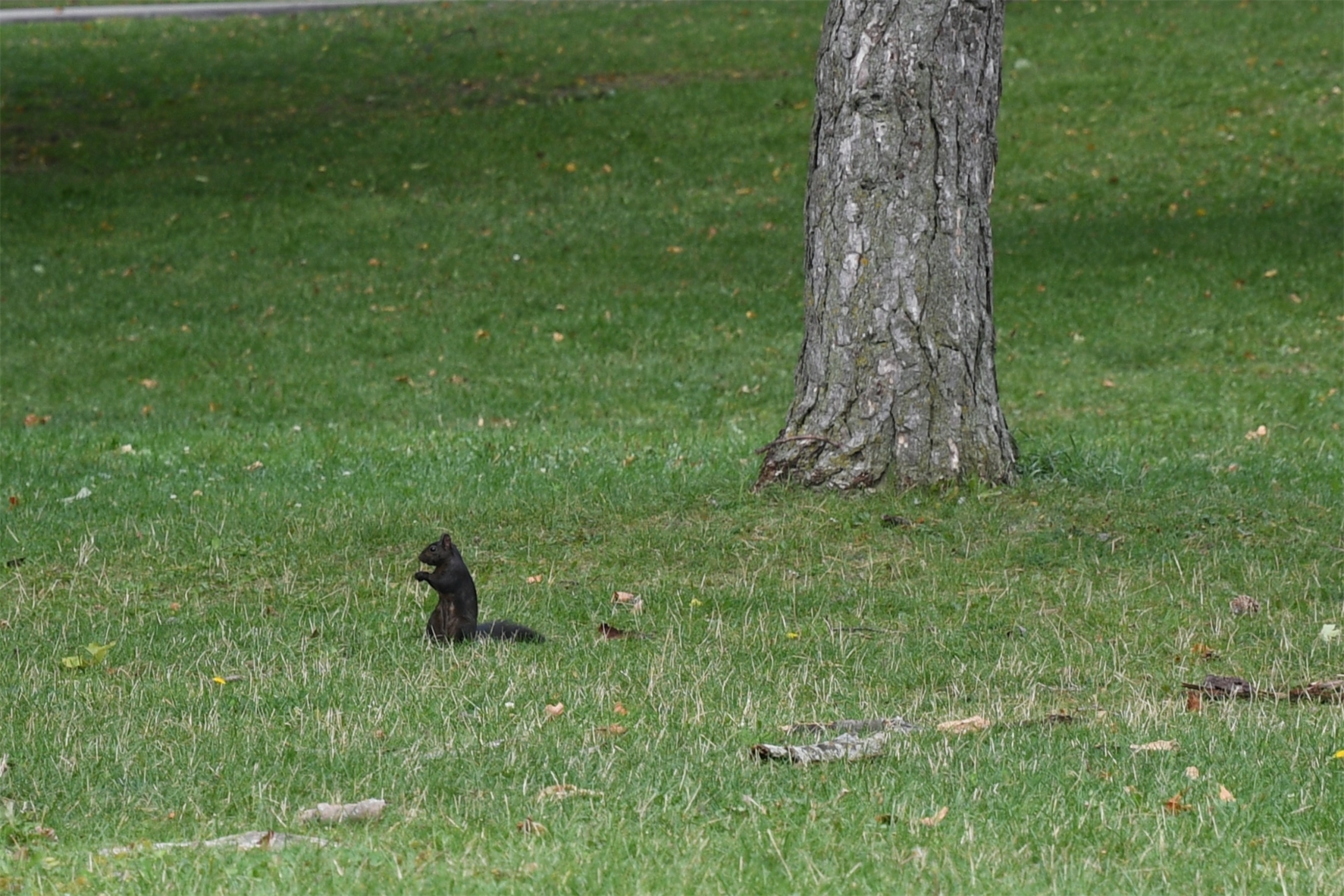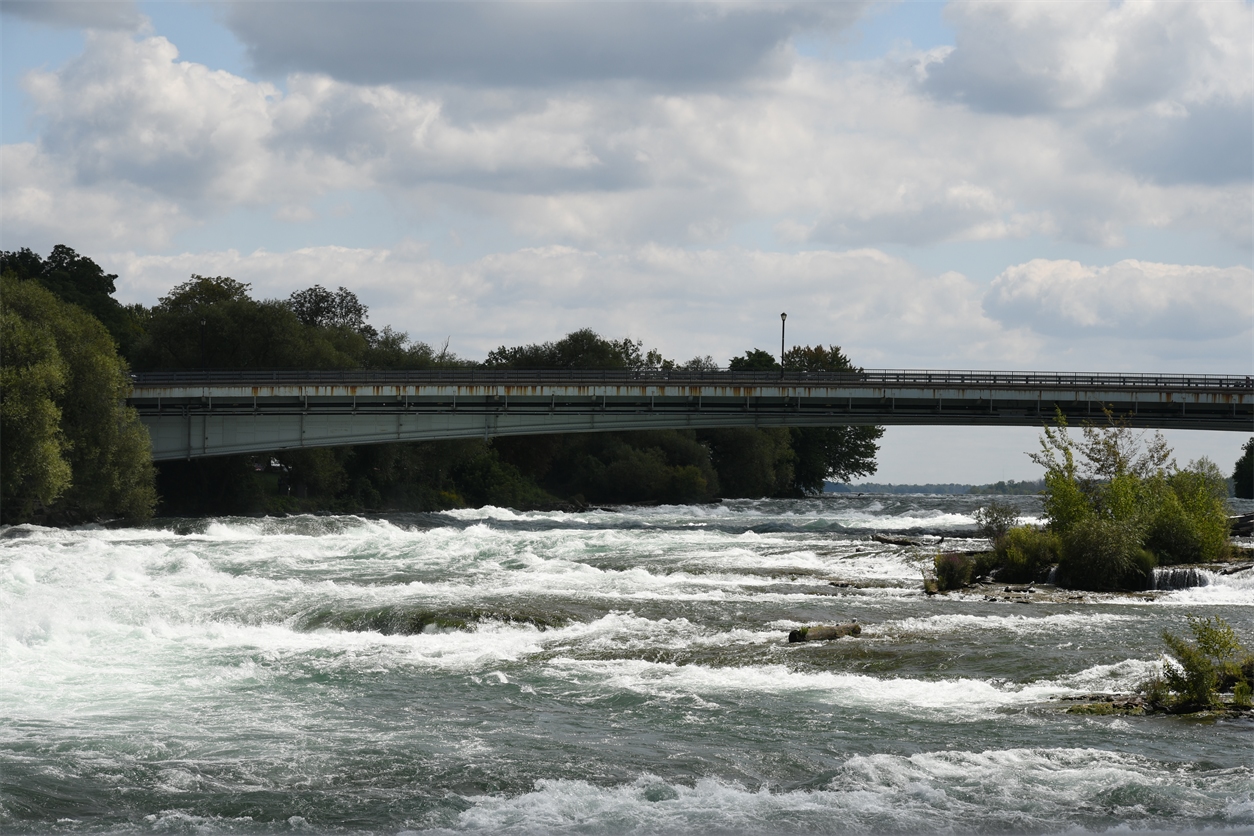 Friday was spent scheduling appointments for teeth cleaning and eye exams, and making RV park reservations and travel plans for November thru February.  Thanks Karen for recommendations in Crestview.
Saturday was moving day again.  We passed 1000's of acres of grape vines along the way.  It was like cotton fields in the south! We moved to another KOA in Erie Pennsylvania.  It is a really nice park with lots to do.  We got set up around 1:30 and made a Home Depot run.  More maintenance for the moving house.  I managed to get all the rugs washed. Even if you're "living the life", you can't escape the household chores!  
Make Life an Adventure!