Asheville, NC and Greenville, SC
Oct. 6, 2019 - Oct. 12, 2019
Sunday it was supposed to rain all day but when we got up it really wasn't so we decided to go do the architecture tour we found online.  There are a large number of buildings that were built in the 1920's and are still here.  I carried my new upside down umbrella to keep the rain away and it worked!  The walking tour started with the First Baptist Church which would have been nice to go inside we considered it bad form to interrupt Sunday service to take pictures! There are some really pretty buildings here and some interesting statues. My favorite building was the Grove Arcade, it was designed as a shopping mall and has been restored to include shops and some apartments.
We stopped for lunch at the Wicked Weed Brewery.  I love it when they do flights so you can taste to find out what you like but they did not have crowlers available.  The beer was pretty good but their BLT was Awesome!  Glad we didn't let the threat of rain scare us and we had plenty of time for an afternoon nap!  We couldn't get the Saint's game on TV but Elard found it online while I napped.  We grilled up a steak for dinner and got ready for the Walking Dead premiere.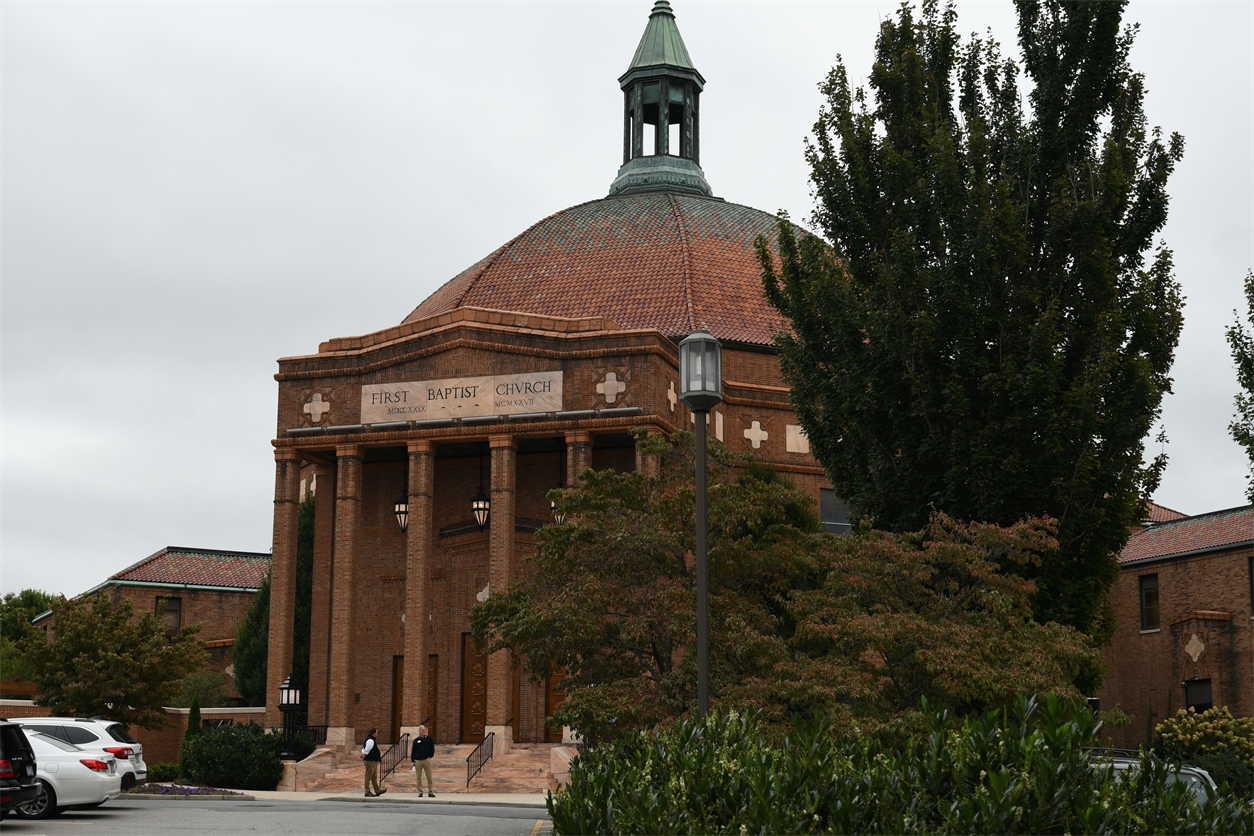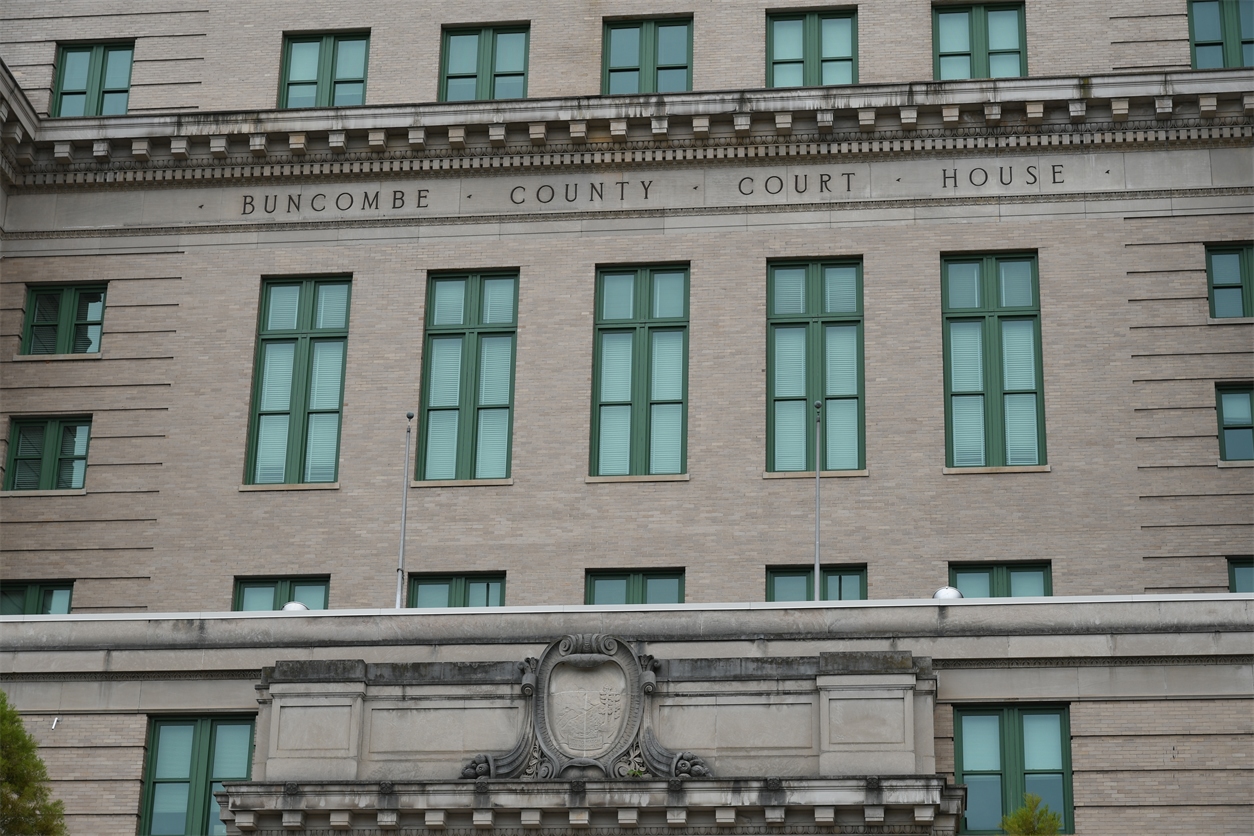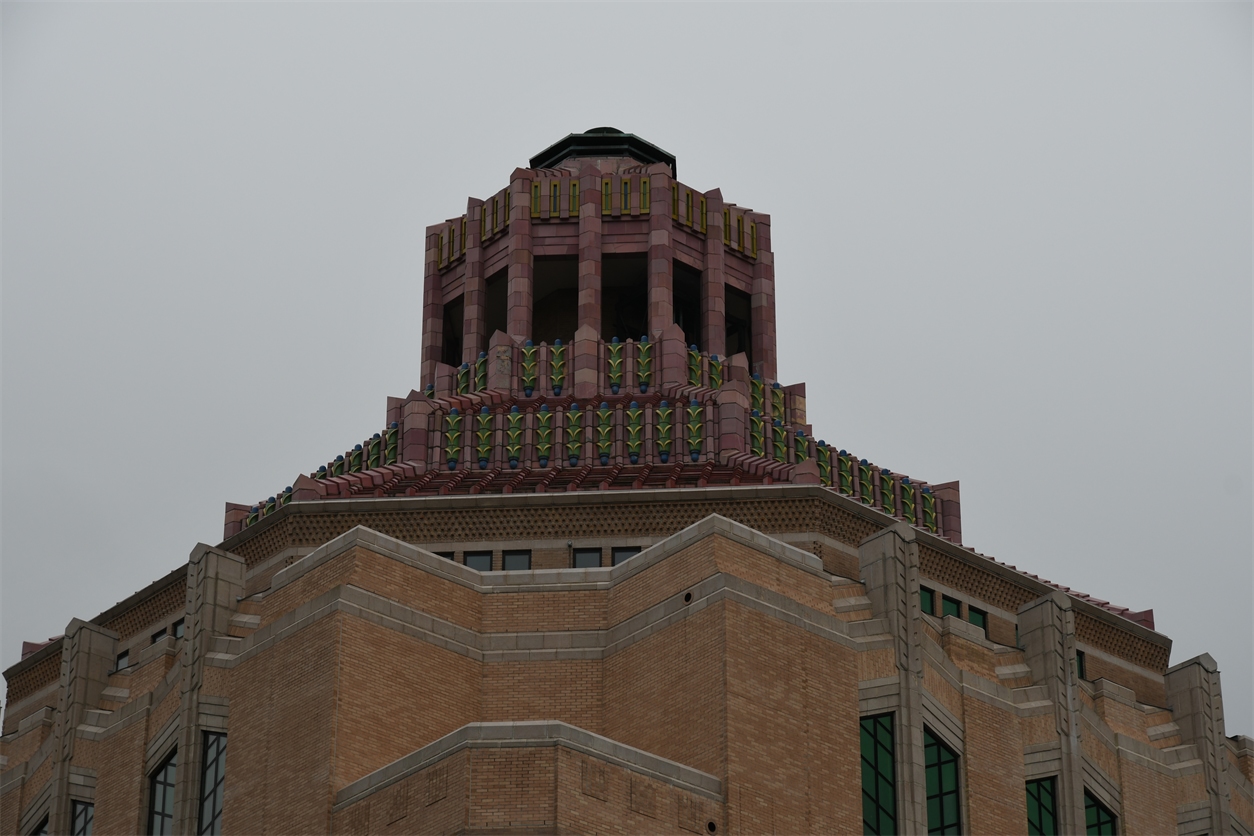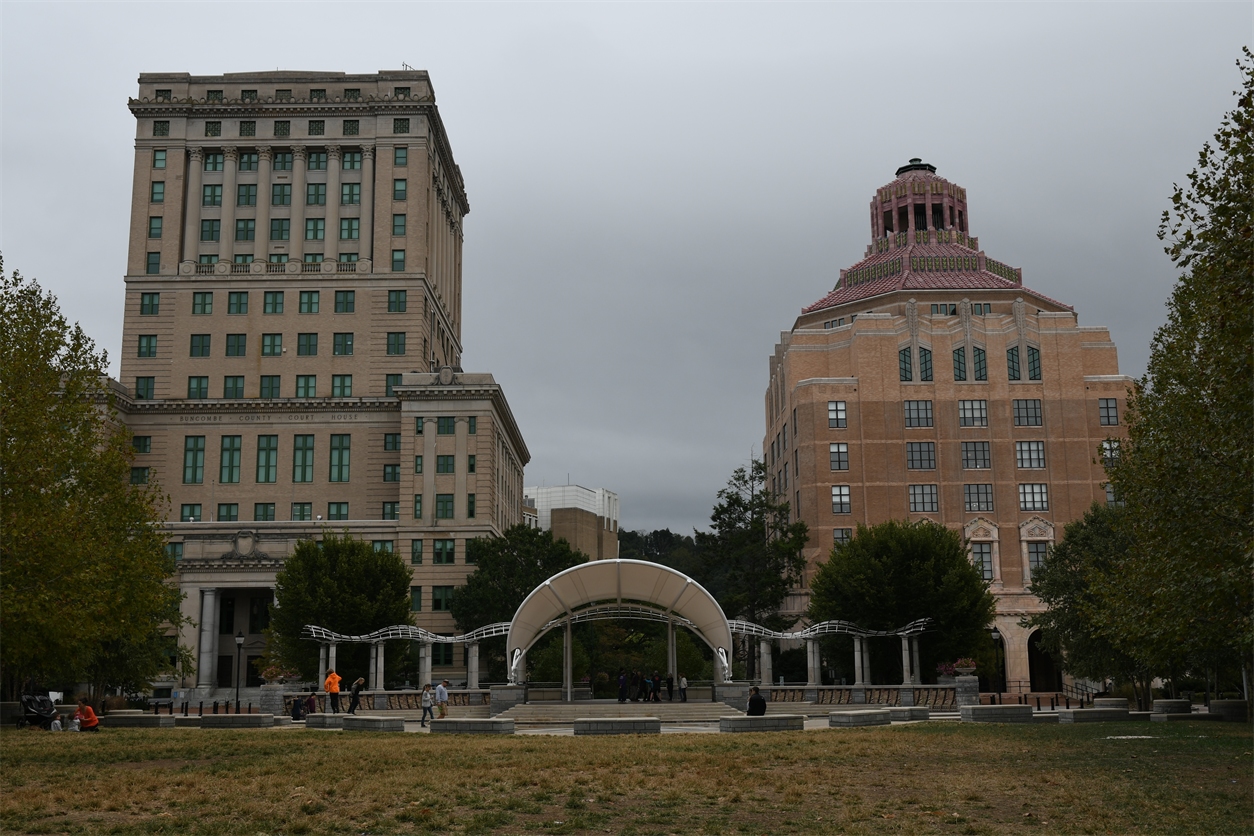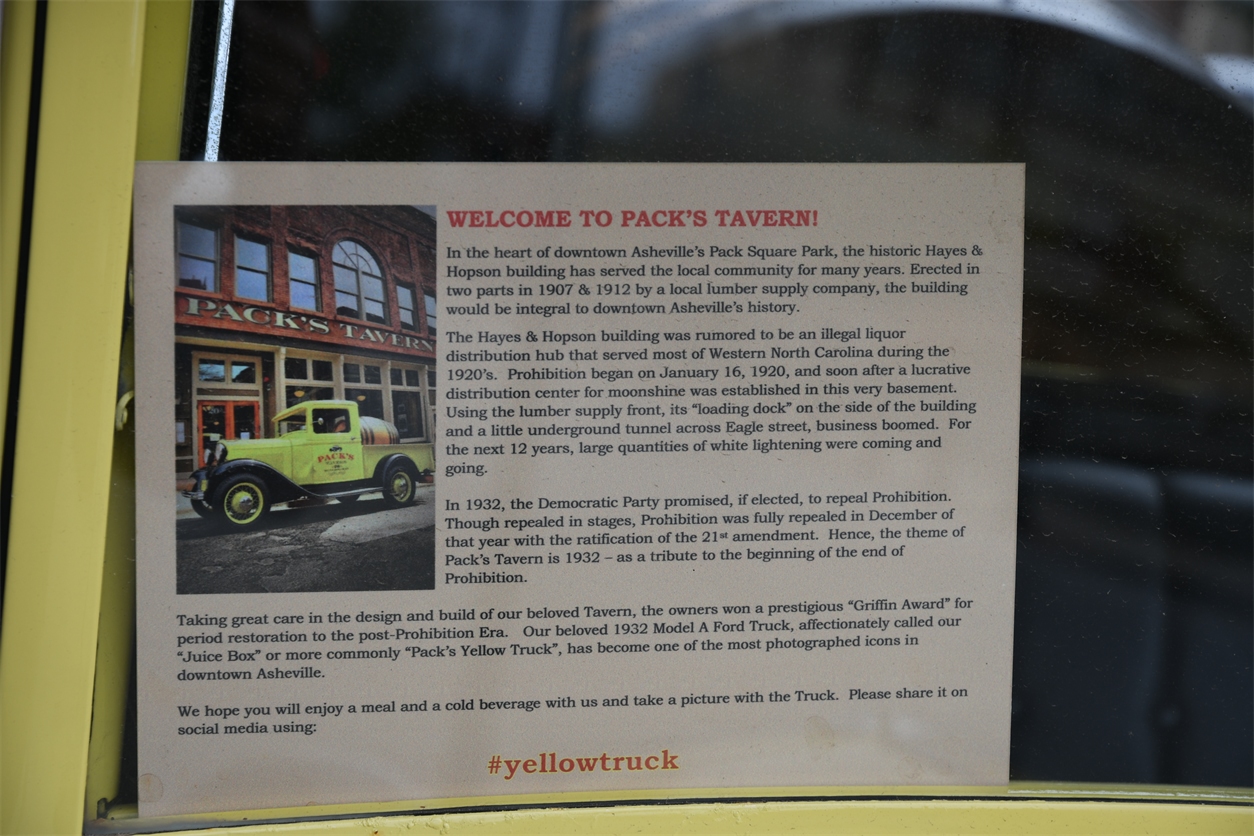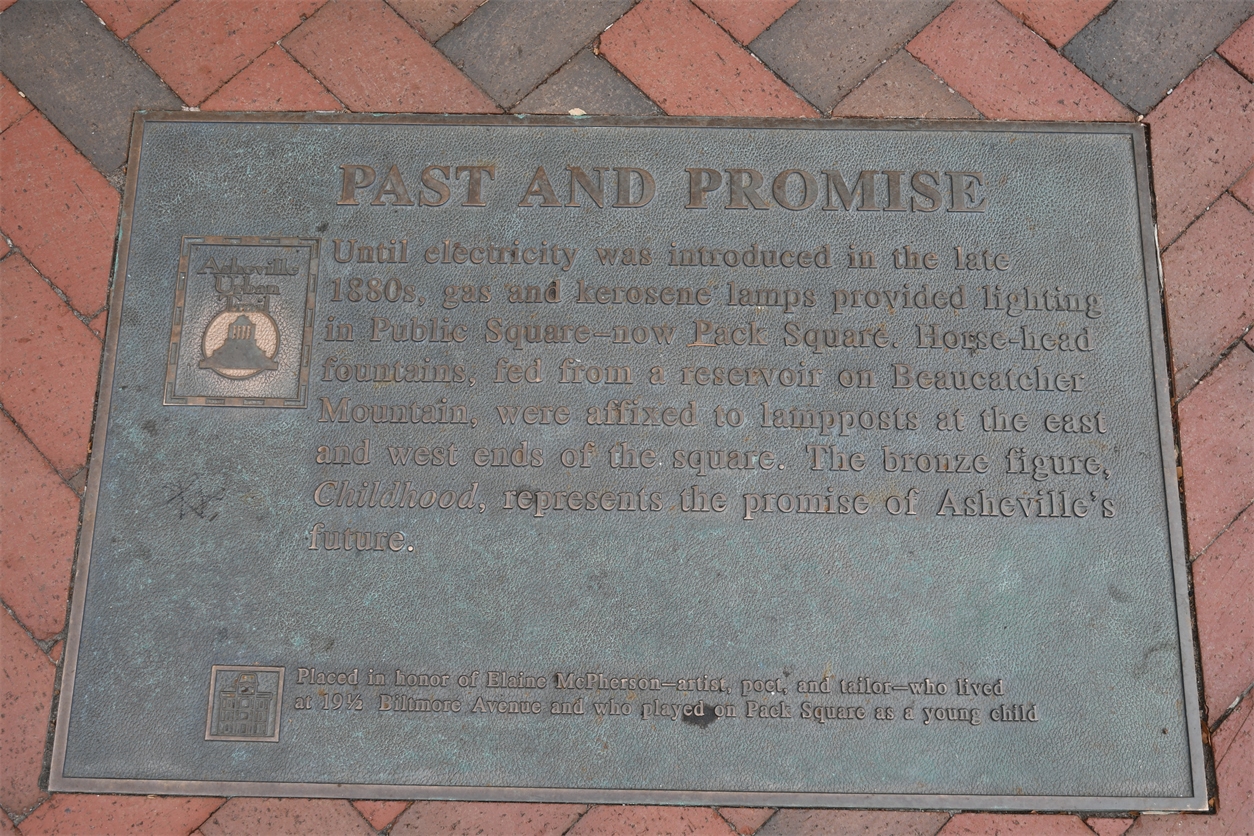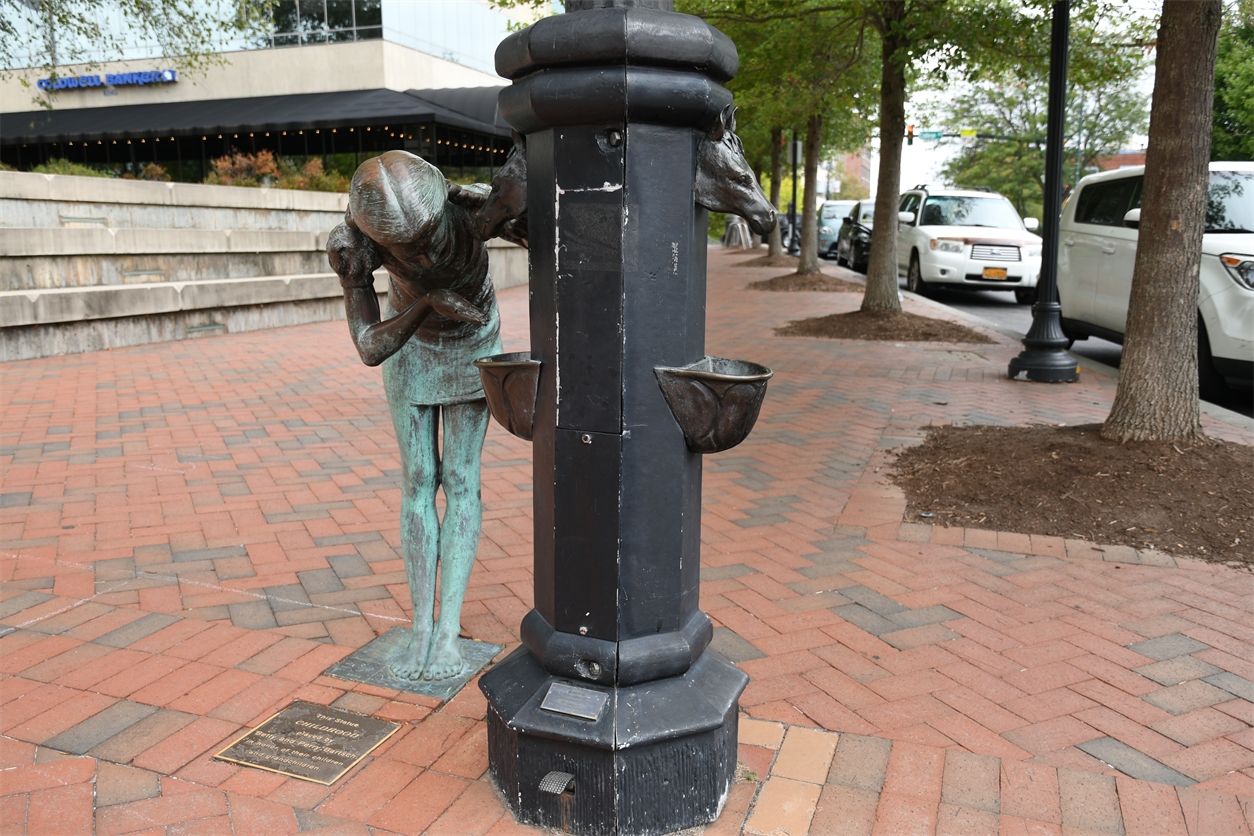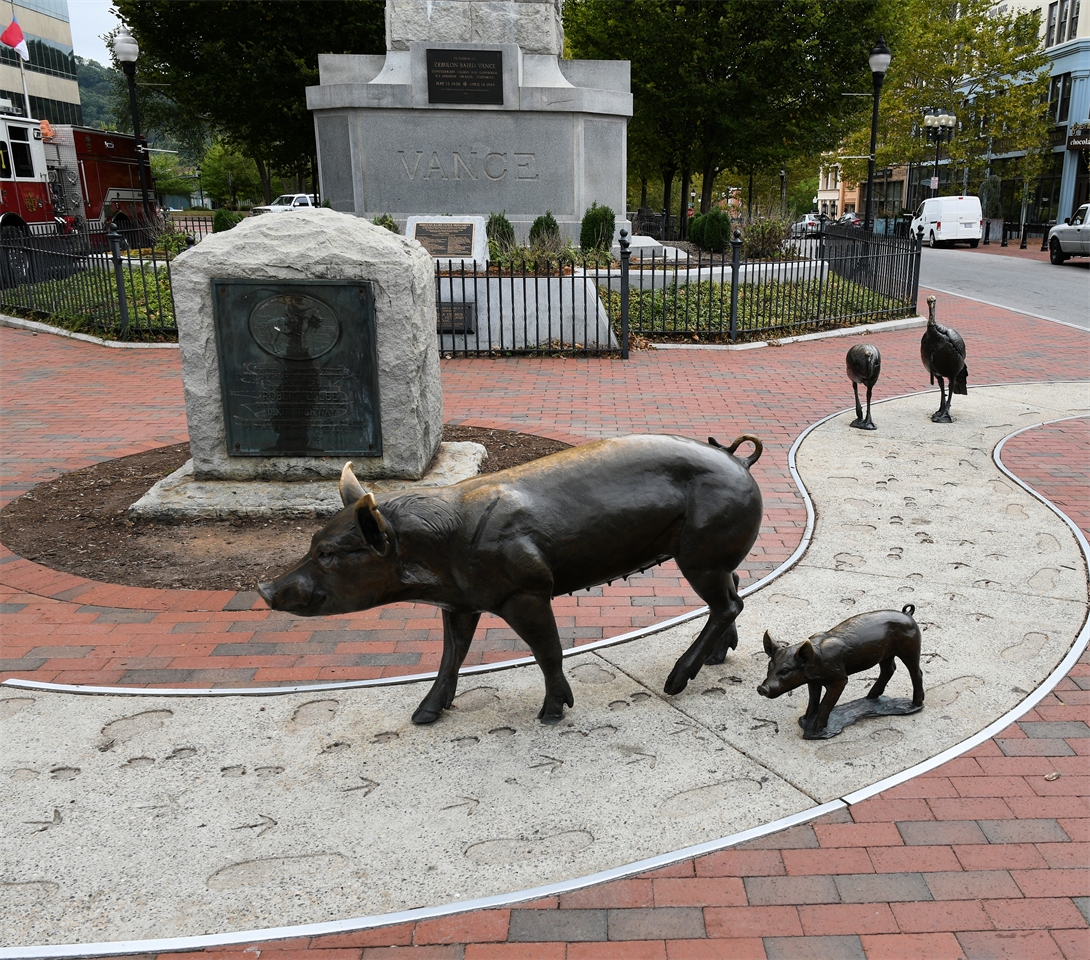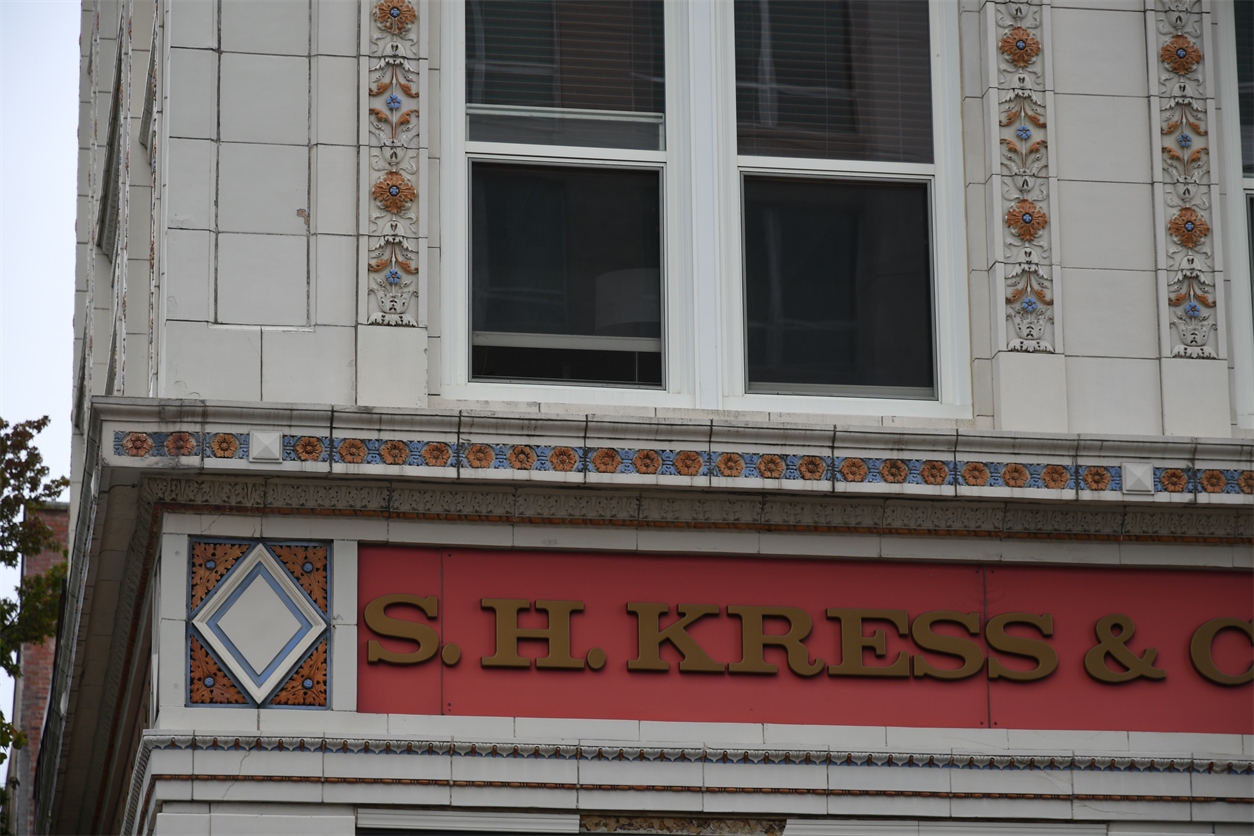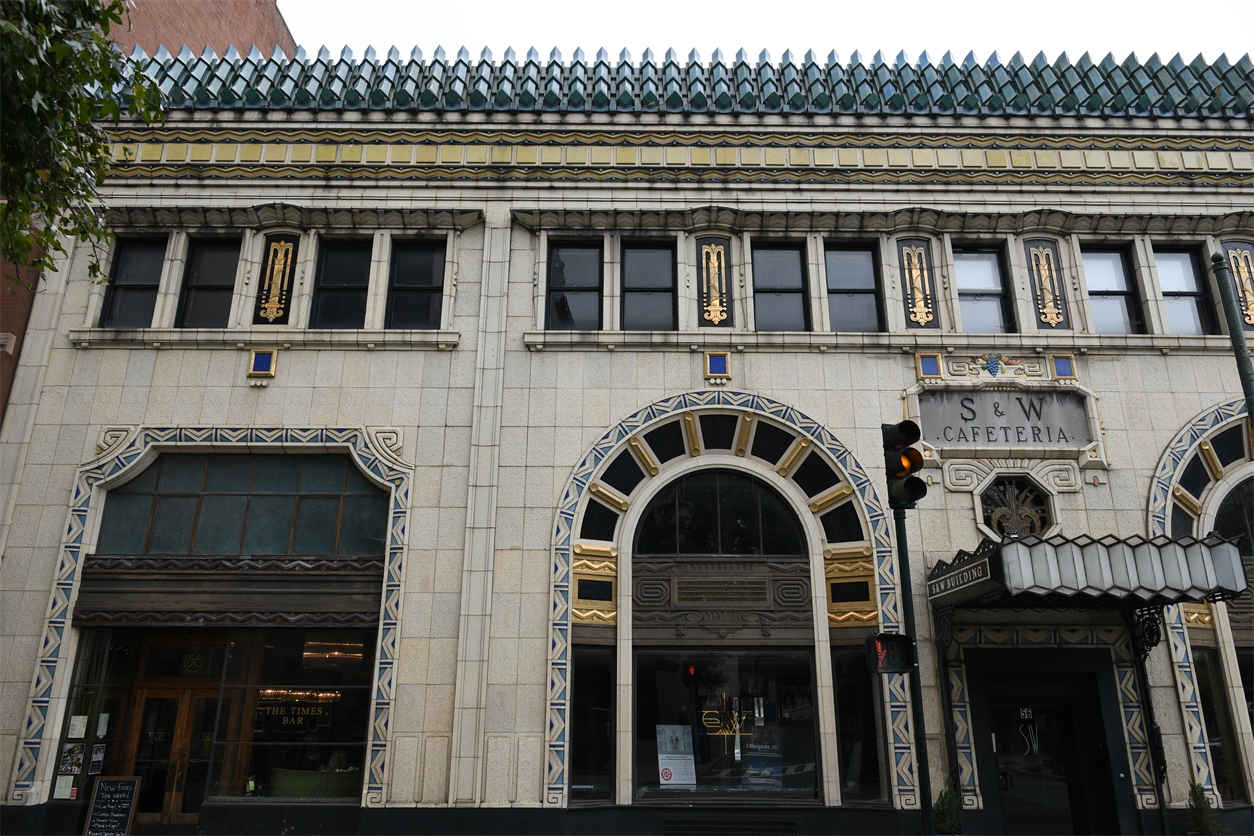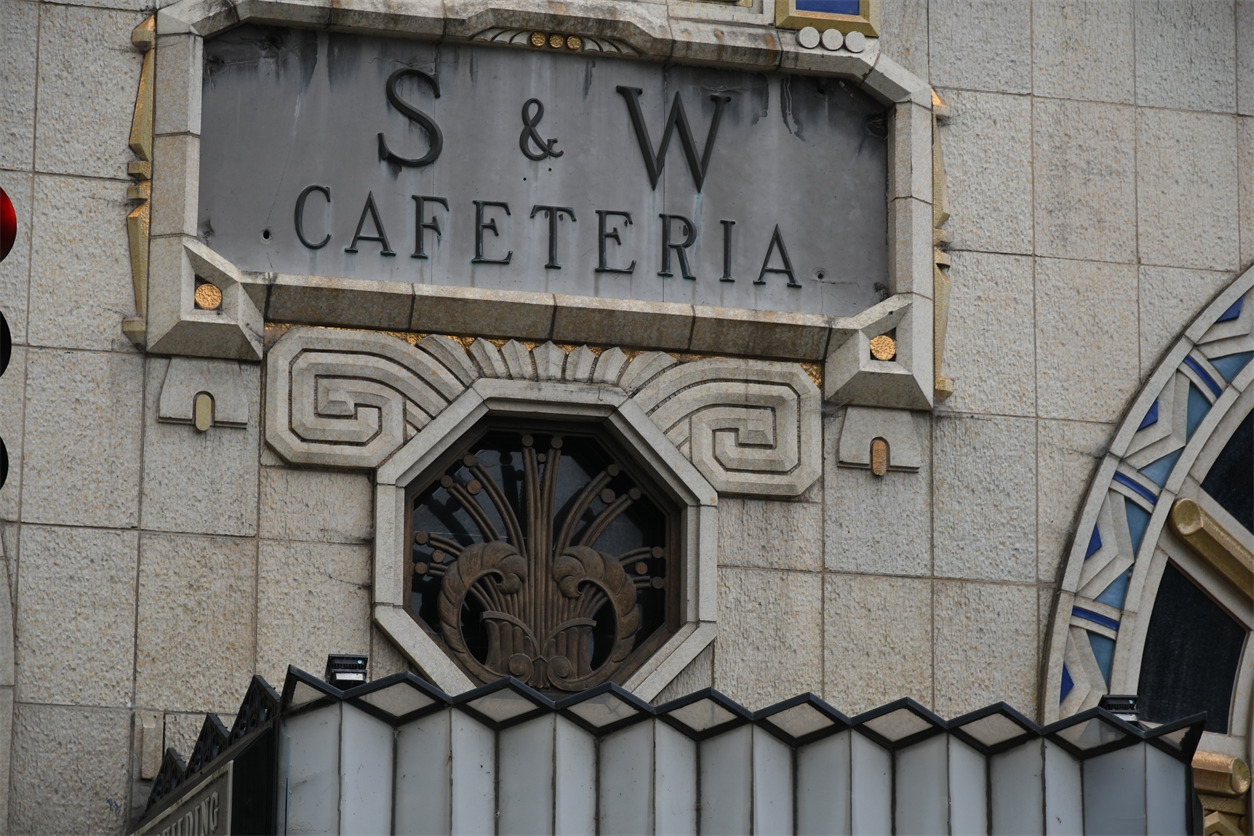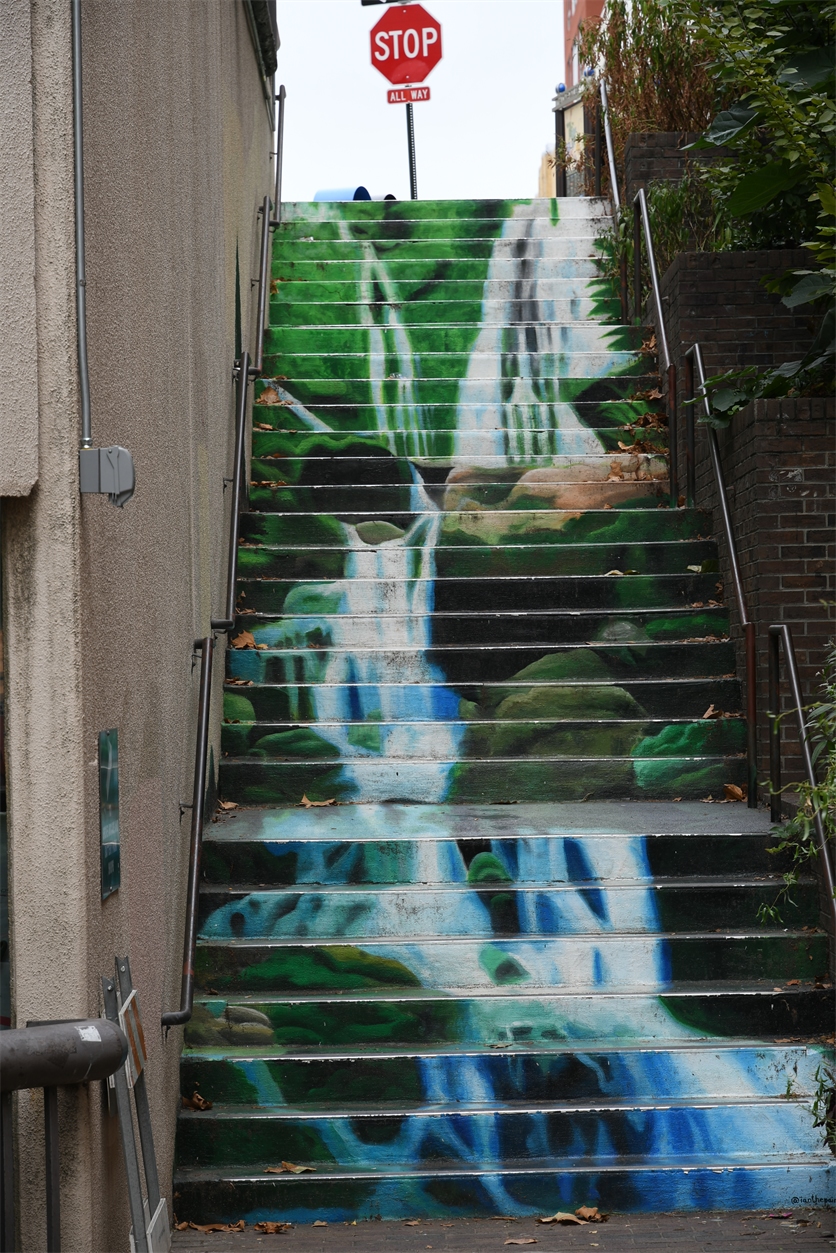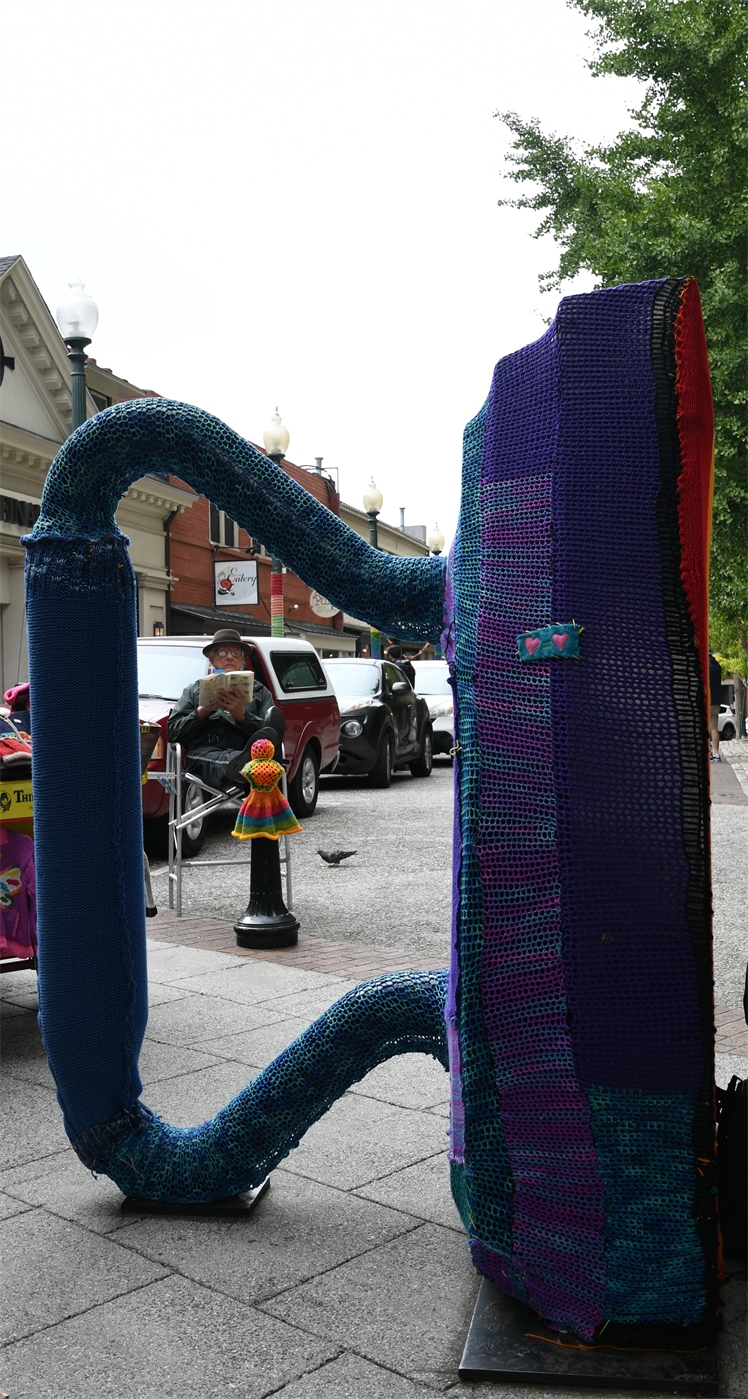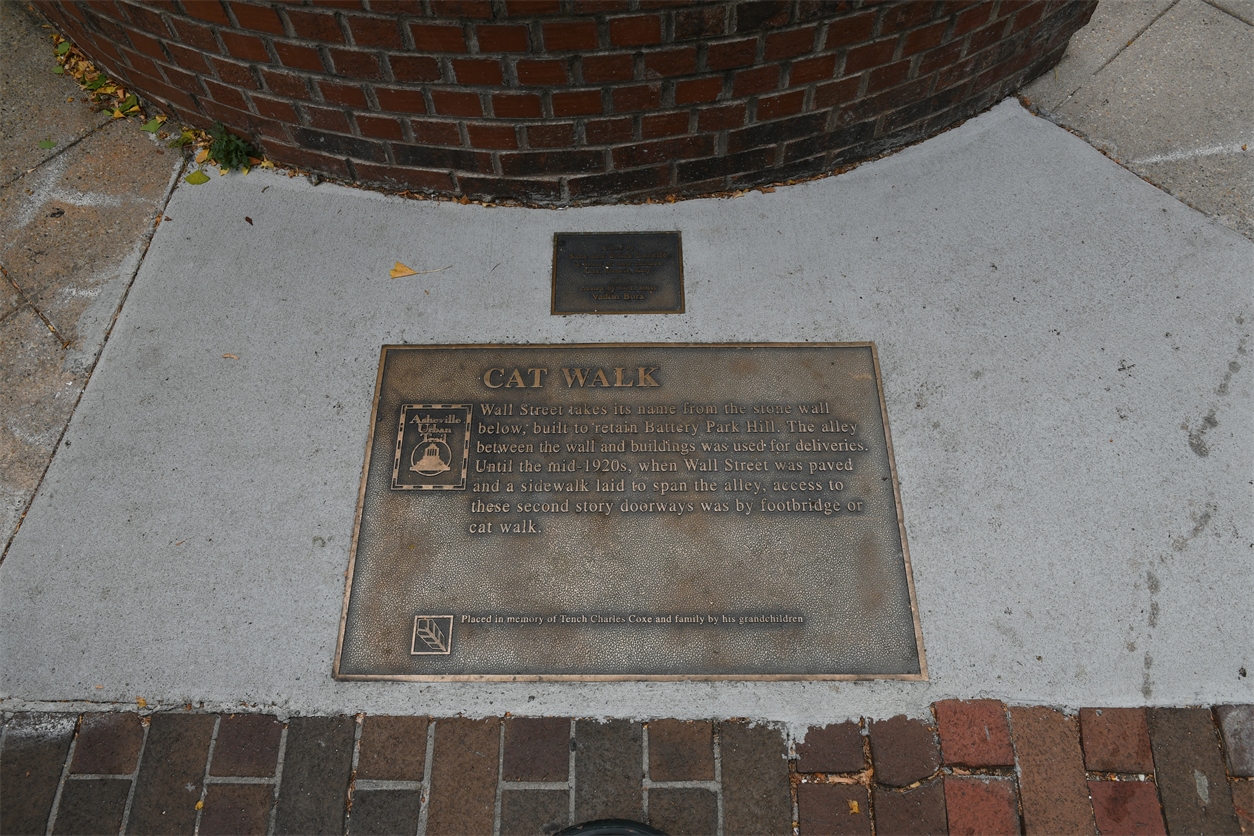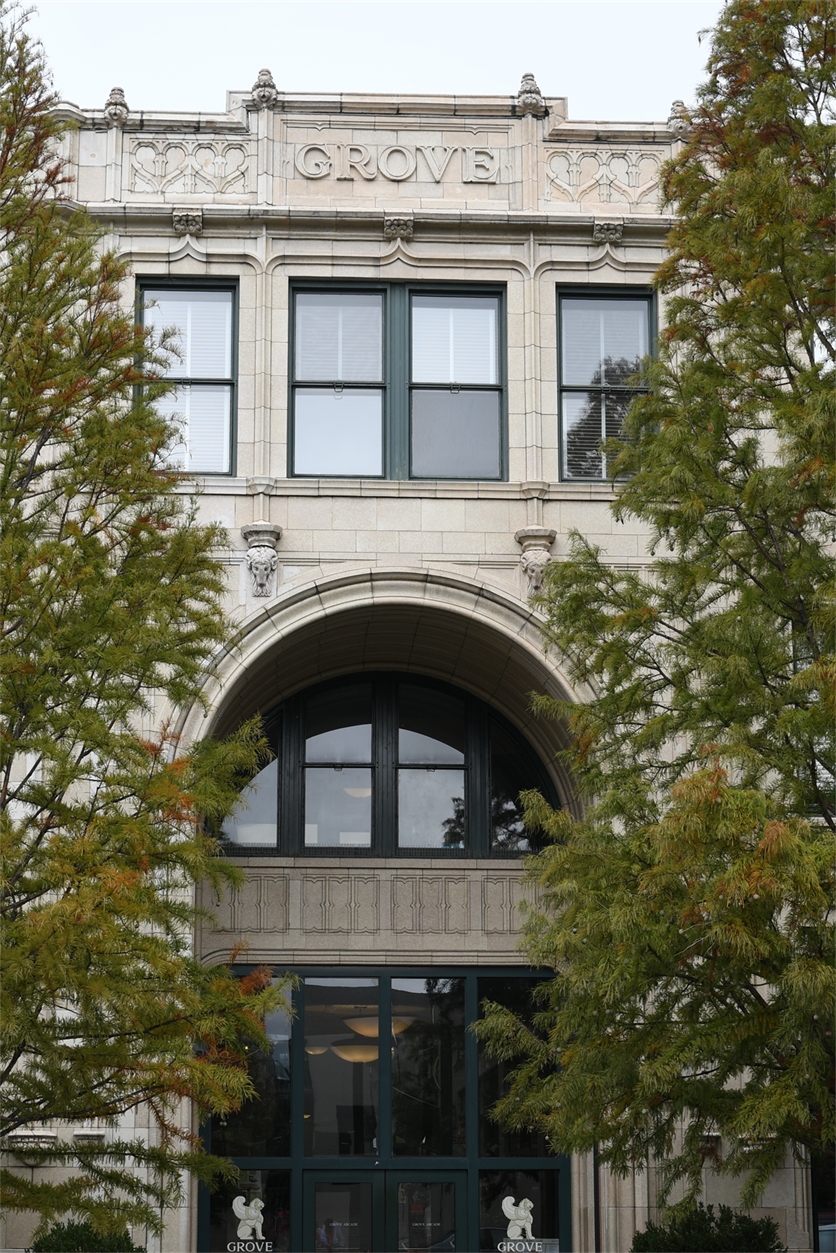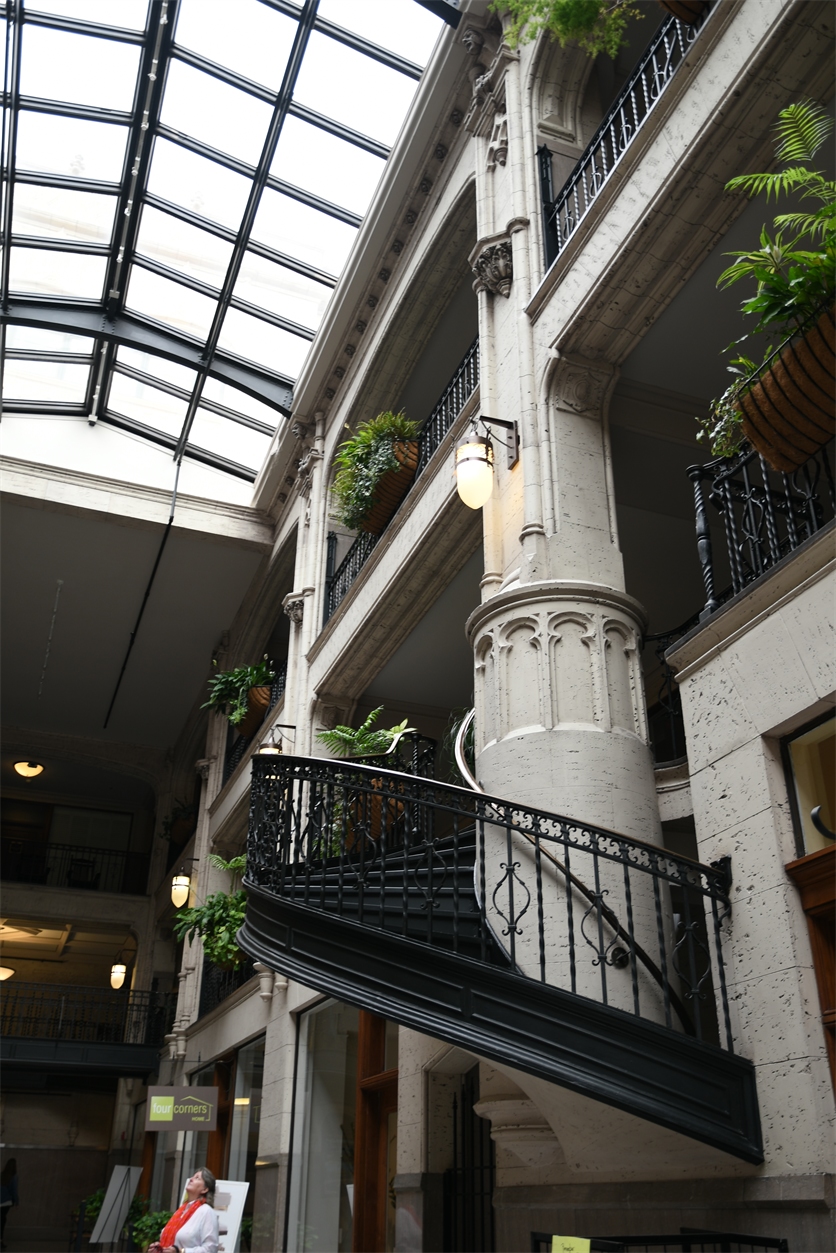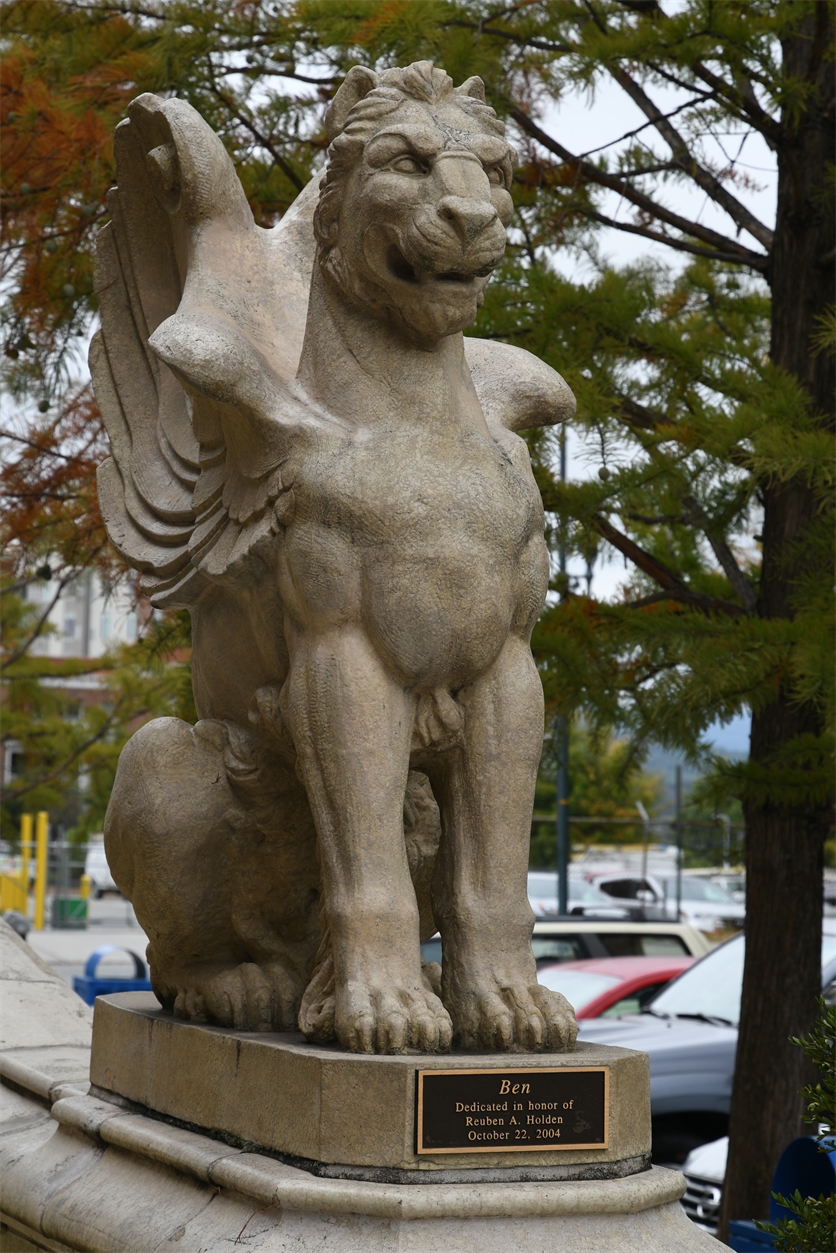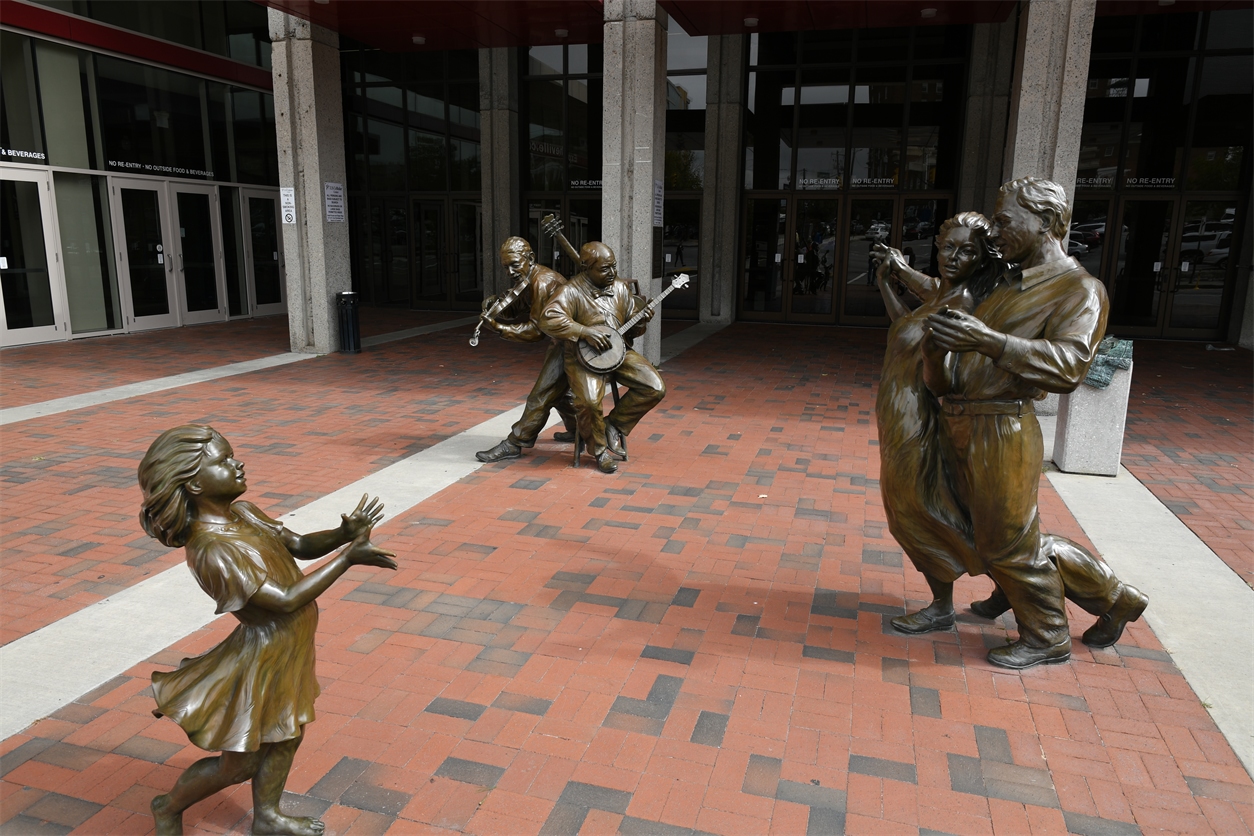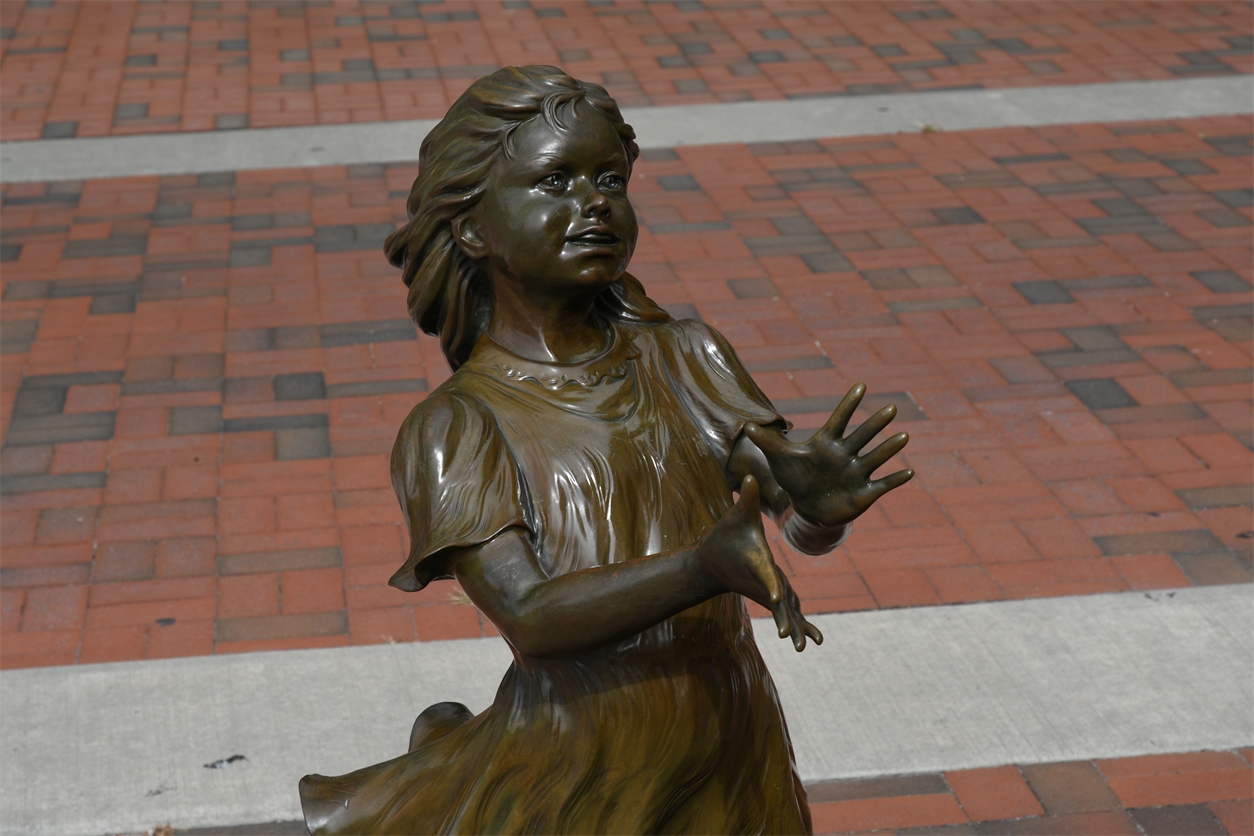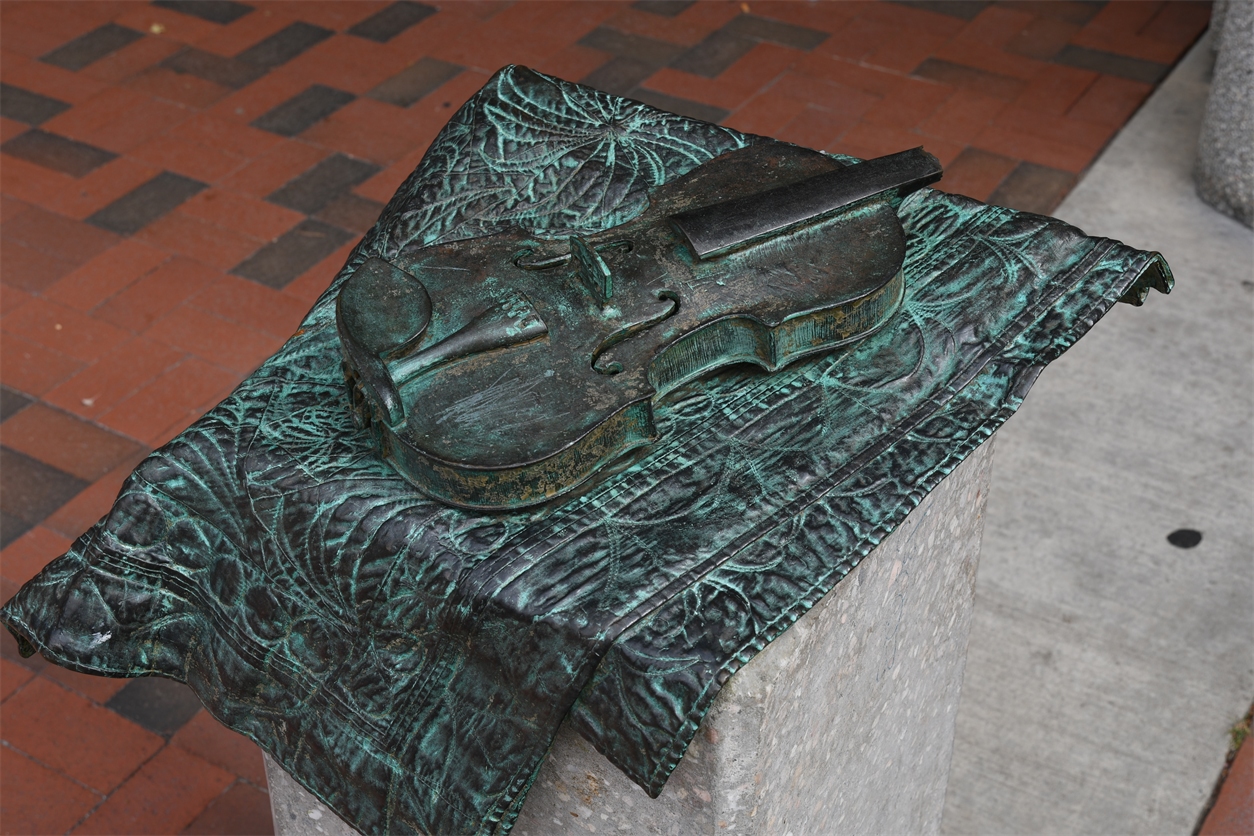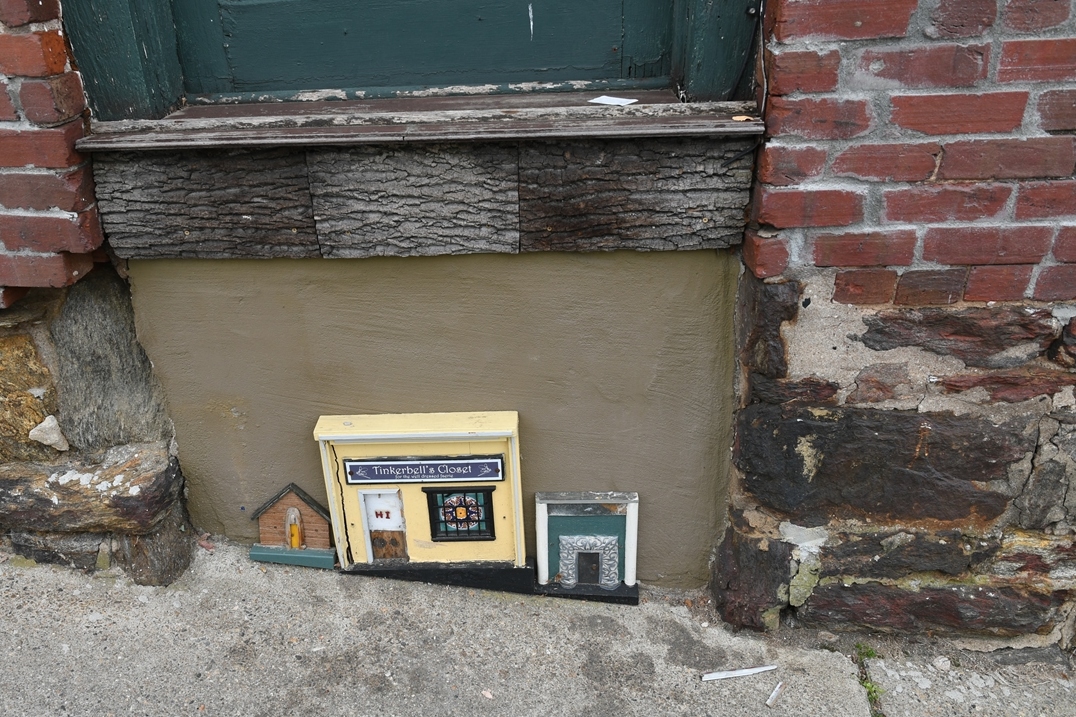 Monday we did some quilt fabric shopping (okay, I did that shopping), at a nice shop called Asheville Cotton Company.  They are a Bernina dealer and I managed to resist buying the new Tula Pink machine (Tula Pink is a FABULOUS fabric designer that I love..yes her name is Pink).  We had lunch at a nice local chain called Tupelo Honey Cafe, they are spreading. They did good fried chicken and excellent collard greens. 
Next we went to a temporary Halloween store.  It was in a parking lot like they do with Christmas trees!  We were both able to secure supplies for our trip to Fantasy Fest at the end of October (don't expect to see photos of that part of the trip).  We ended the day at the Asheville Pinball Museum.  NOT your standard museum.  Nearly all the machines are playable.  Apparently you pay by the hour and play all the games you want!  It was funny to see that most of the patrons were grey hairs like us.  We just looked around and people watched for a bit. It was really hard to get photos with all the lights.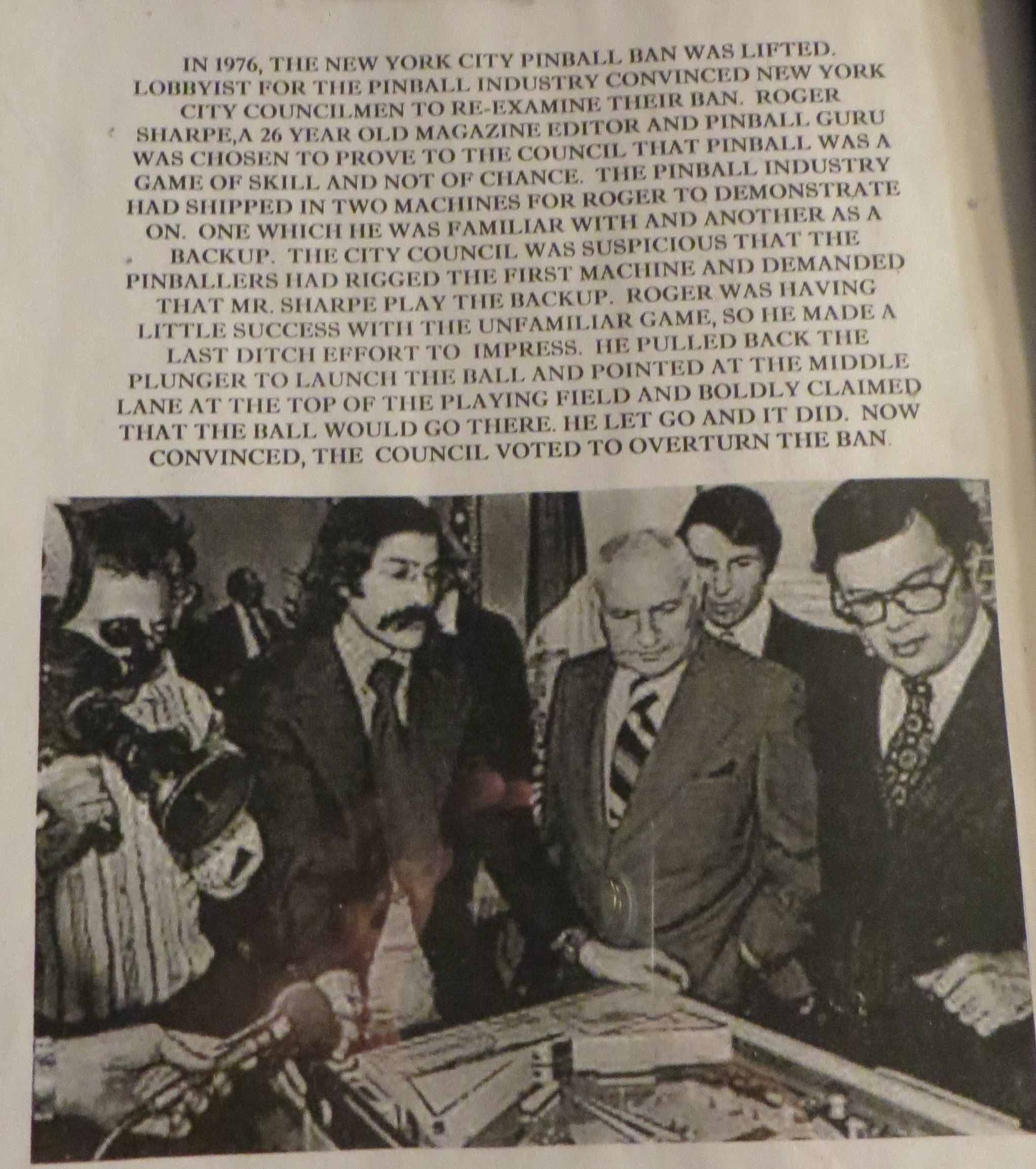 Tuesday, well the rain is no longer threatening, it is here.  It started around 8 last night and has continued of and on today. So we hung out and did some planning for tomorrow and next year. We went shopping and I bought some fresh flowers.  I found a plastic, flat, flower vase at a museum in New York that I was very skeptical would work.  I am very impressed to be able to have fresh flowers in the coach!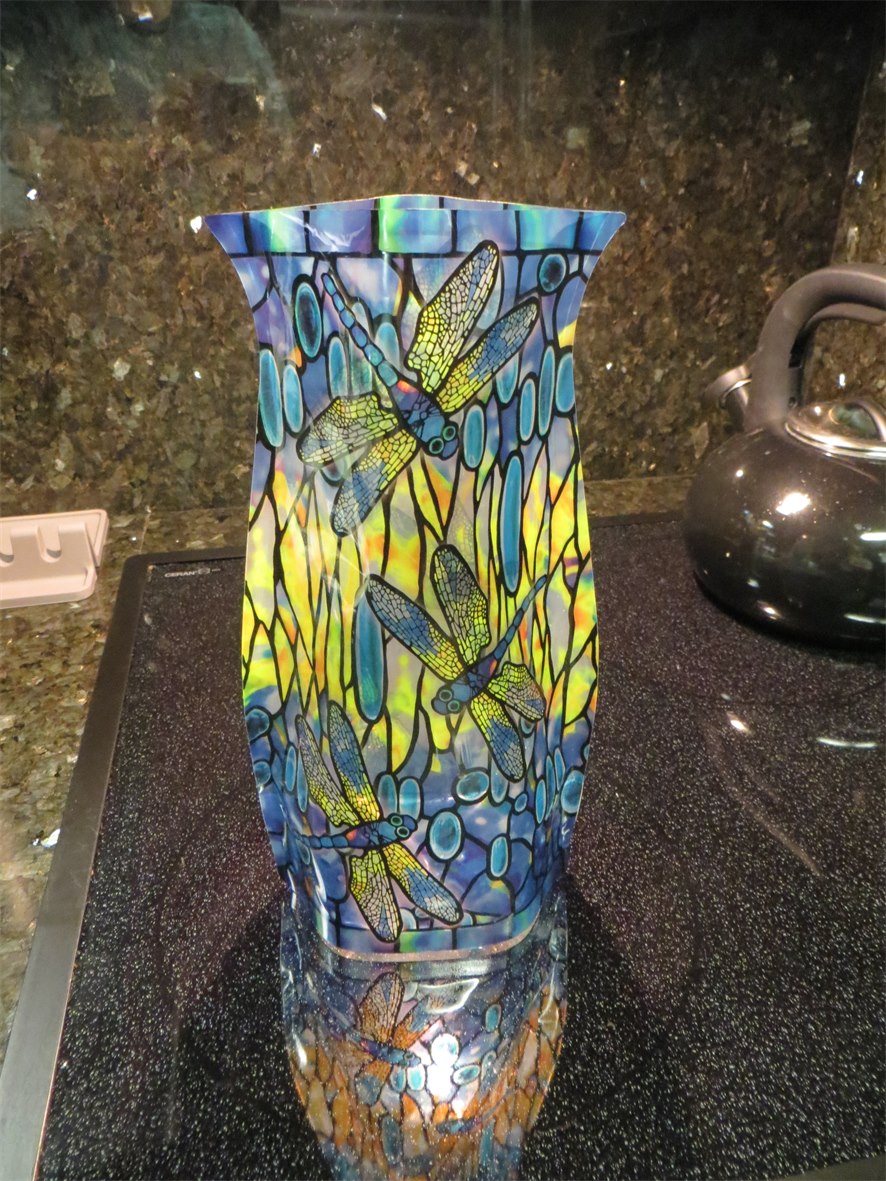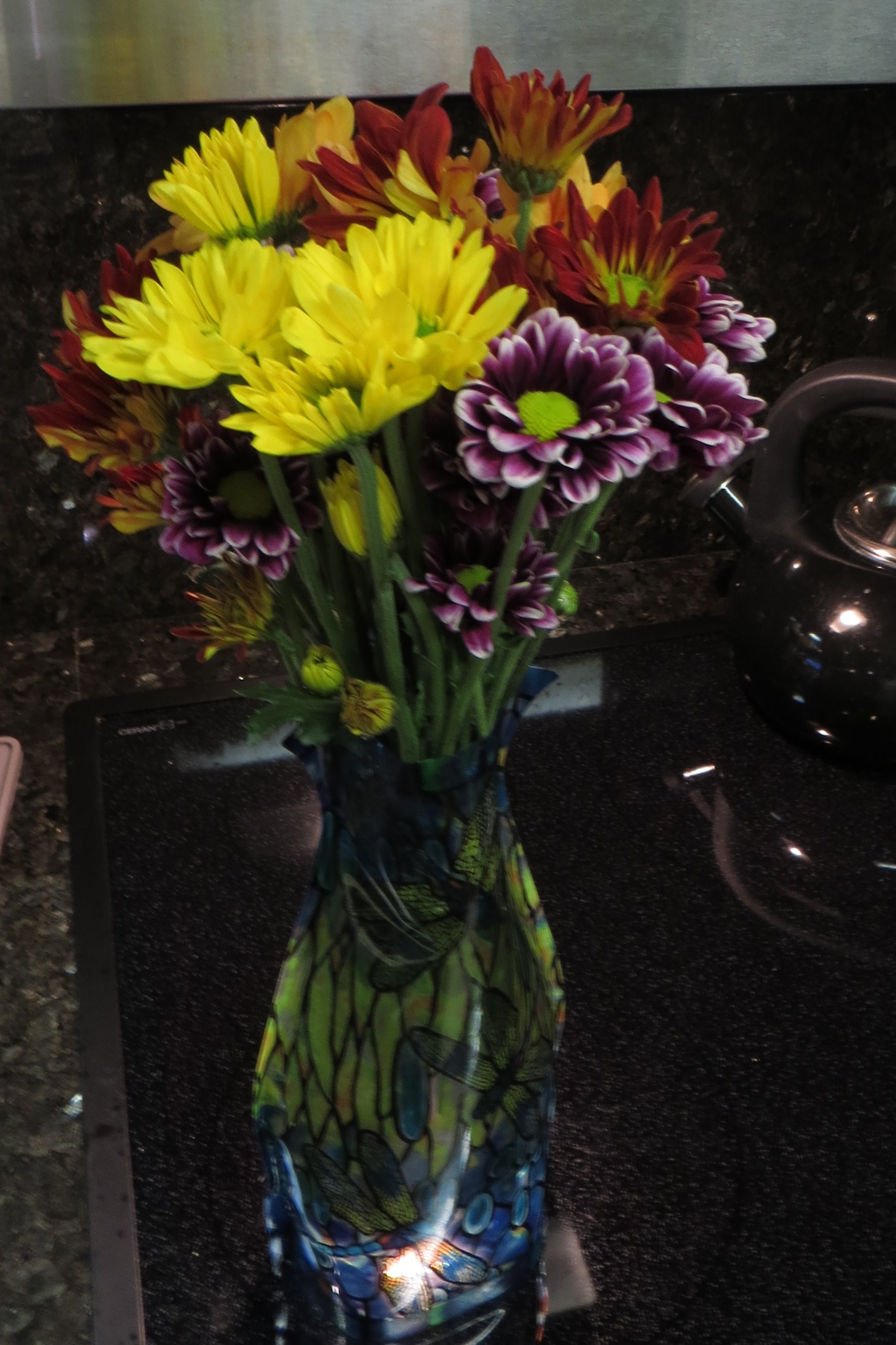 Wednesday we drove the southern end of the Blue Ridge Parkway. When we did the parkway several years ago and we started in Asheville and went north. So we went finished up the southern end today.  It was very foggy when we started and we were afraid it would be a repeat of last Saturday but after about thirty minutes the sun came out. It was cool to see the fog literally disappear when the sun came out.  I also had located several USGS survey markers on the map and got pictures of them... a true nerd's scavenger hunt. We did one hiking trail to find a waterfall...I didn't read the map well enough and the trail was more slippery than I should have been on with my knees.  So we didn't find the falls, we heard them, but we turned back.  We were able to see a couple very pretty falls along the drive.  When we reached the end we drove onto the Cherokee reservation for lunch at BJ's Diner.  It was a good hamburger and fries.  Today was a very nice drive.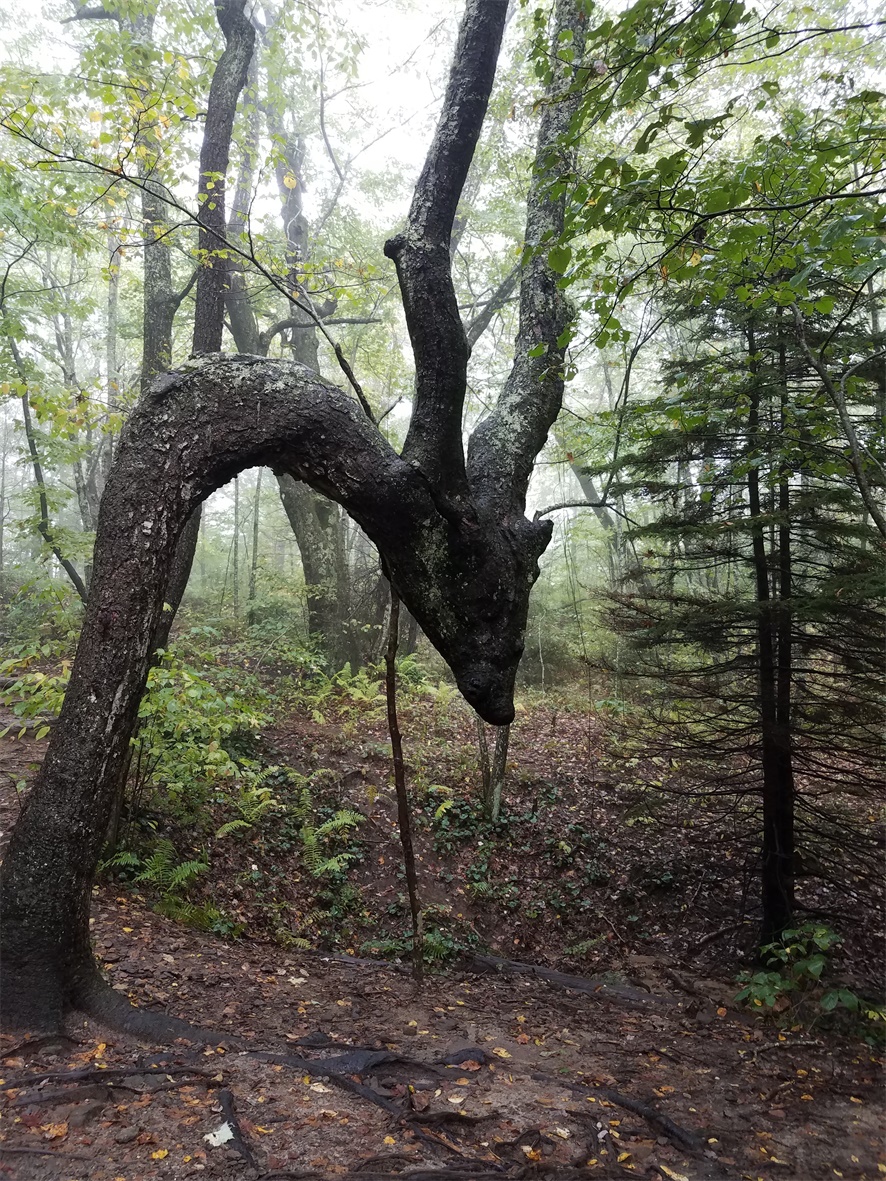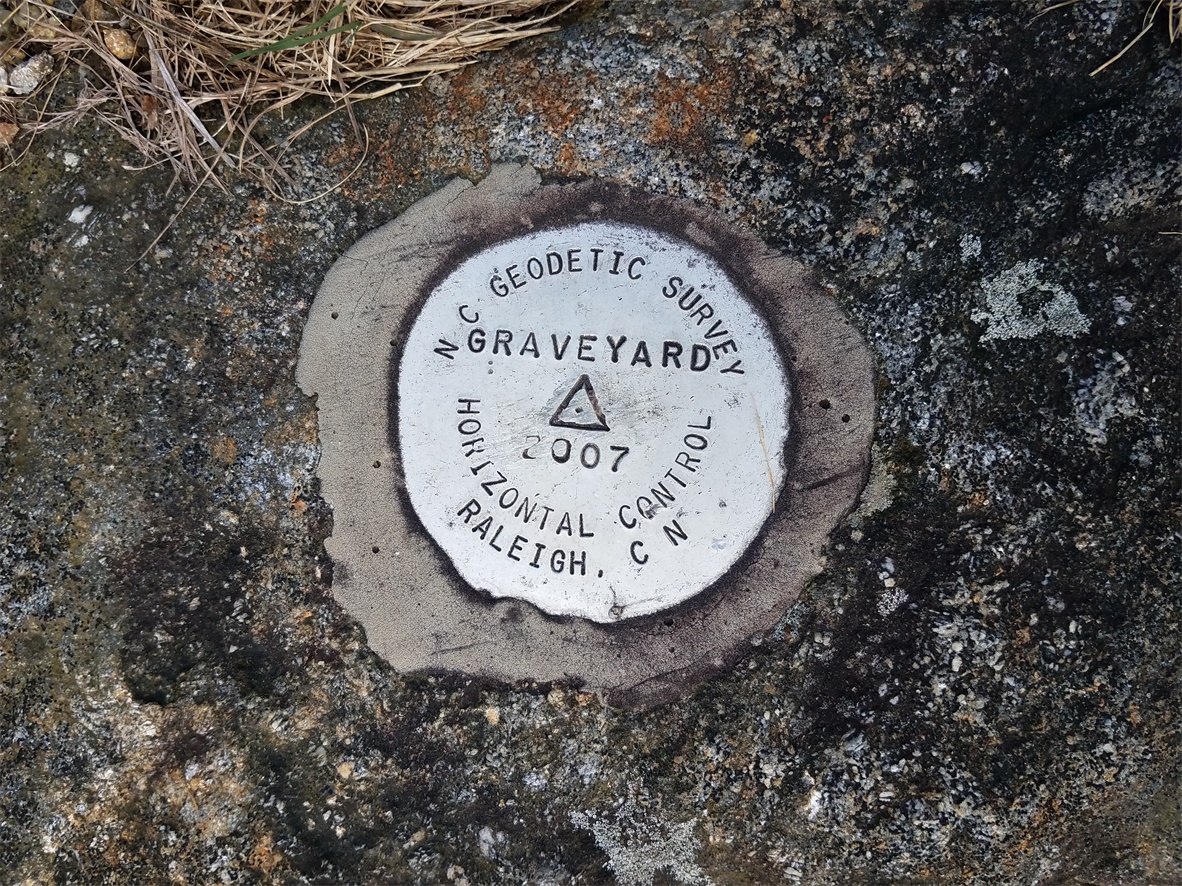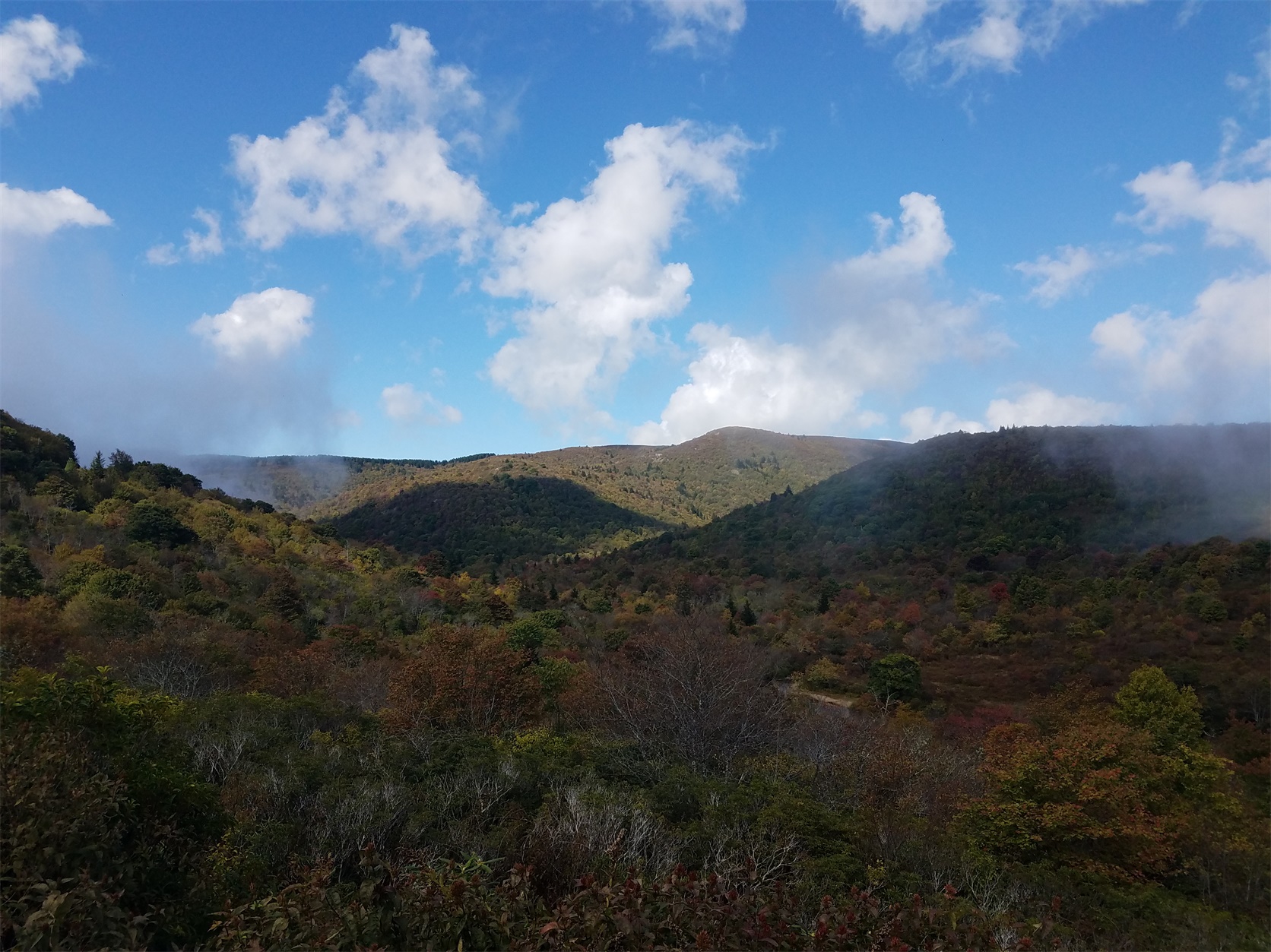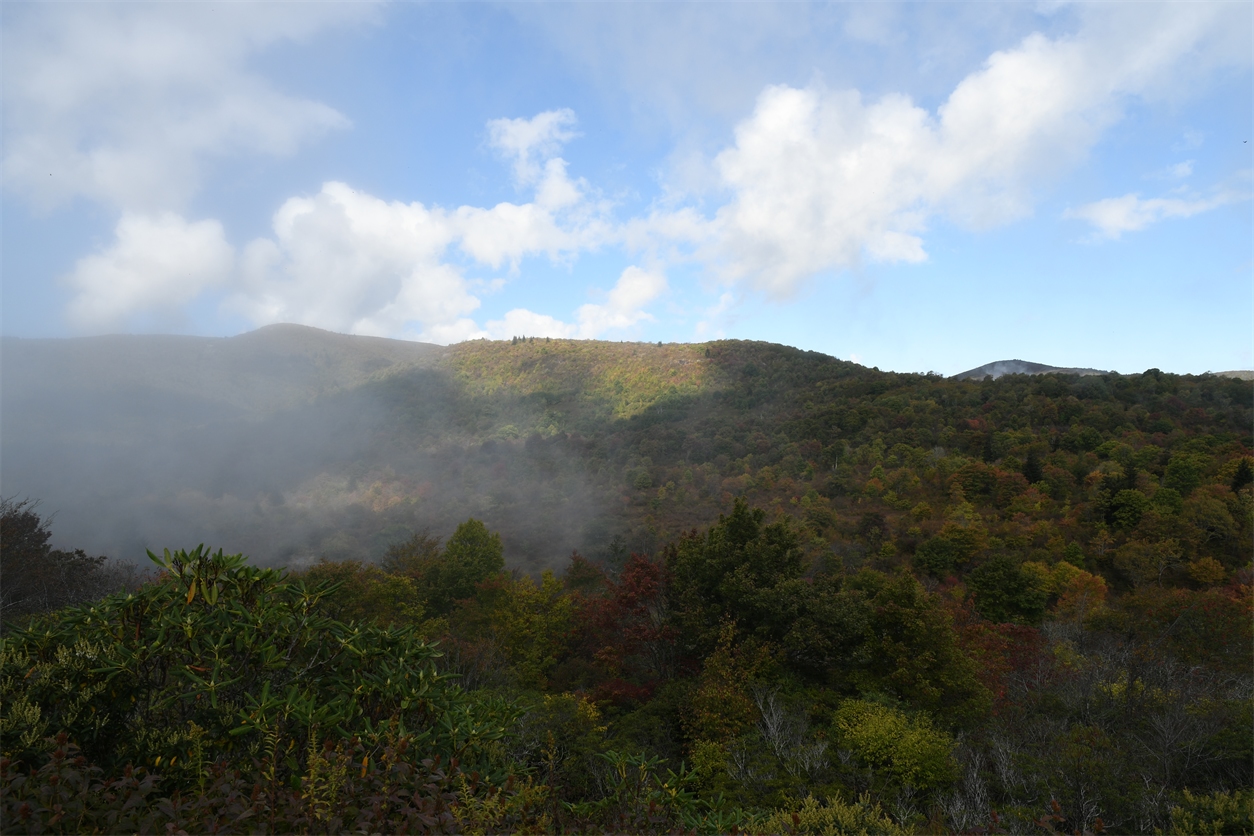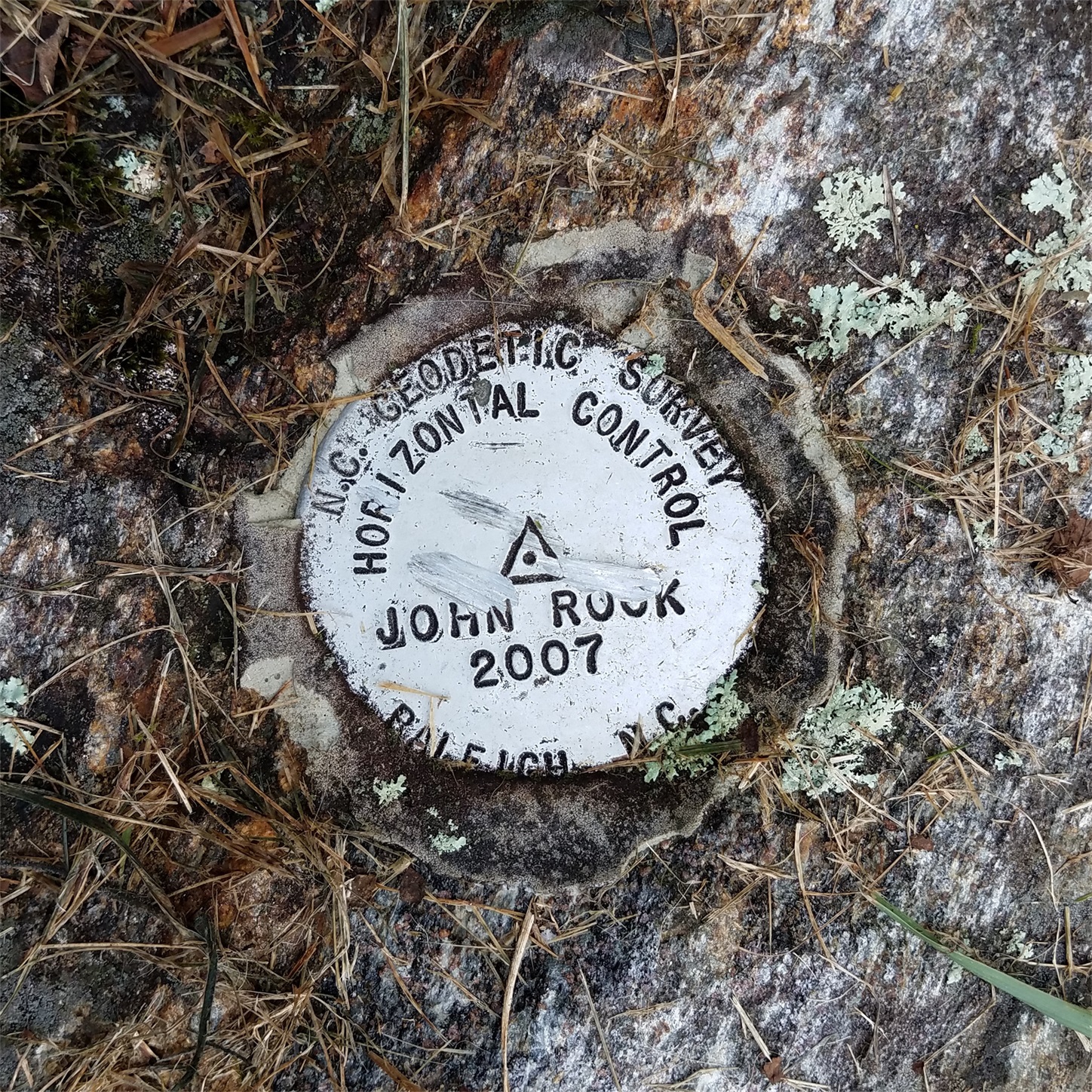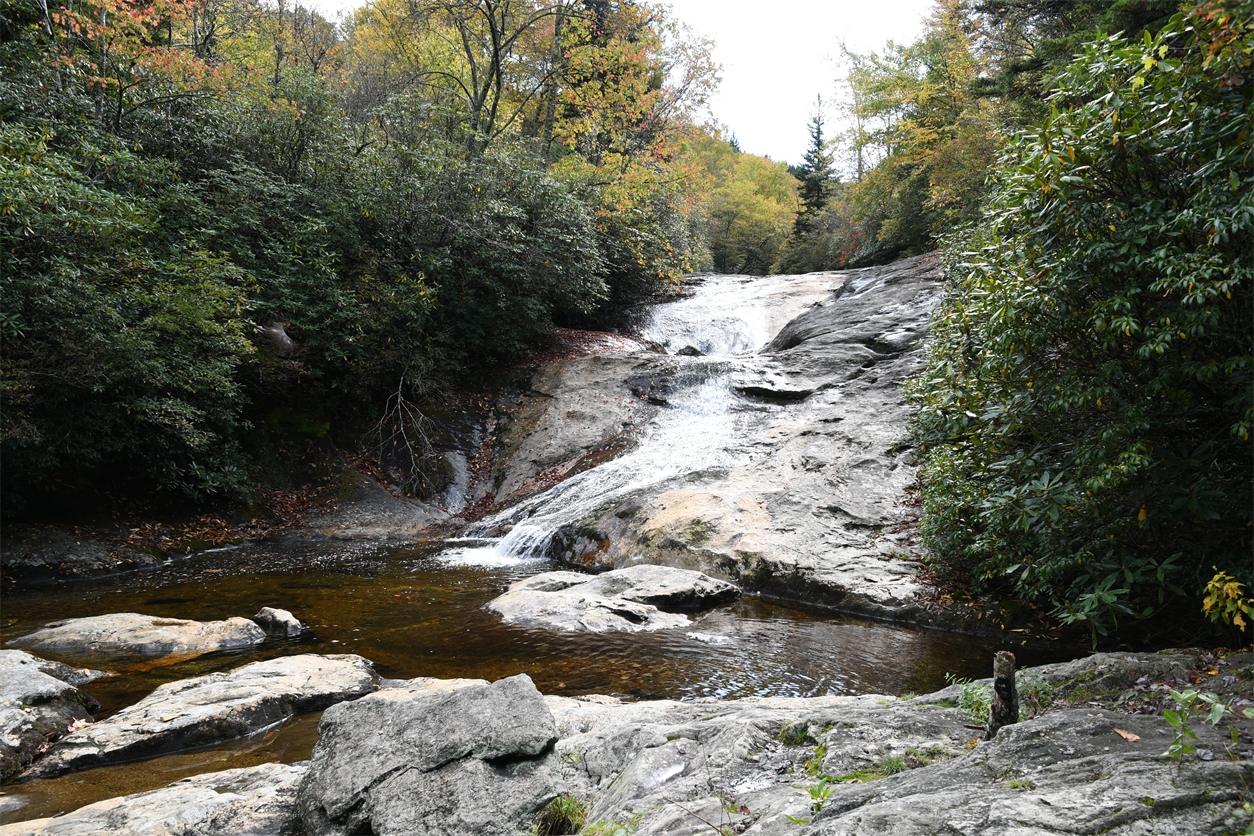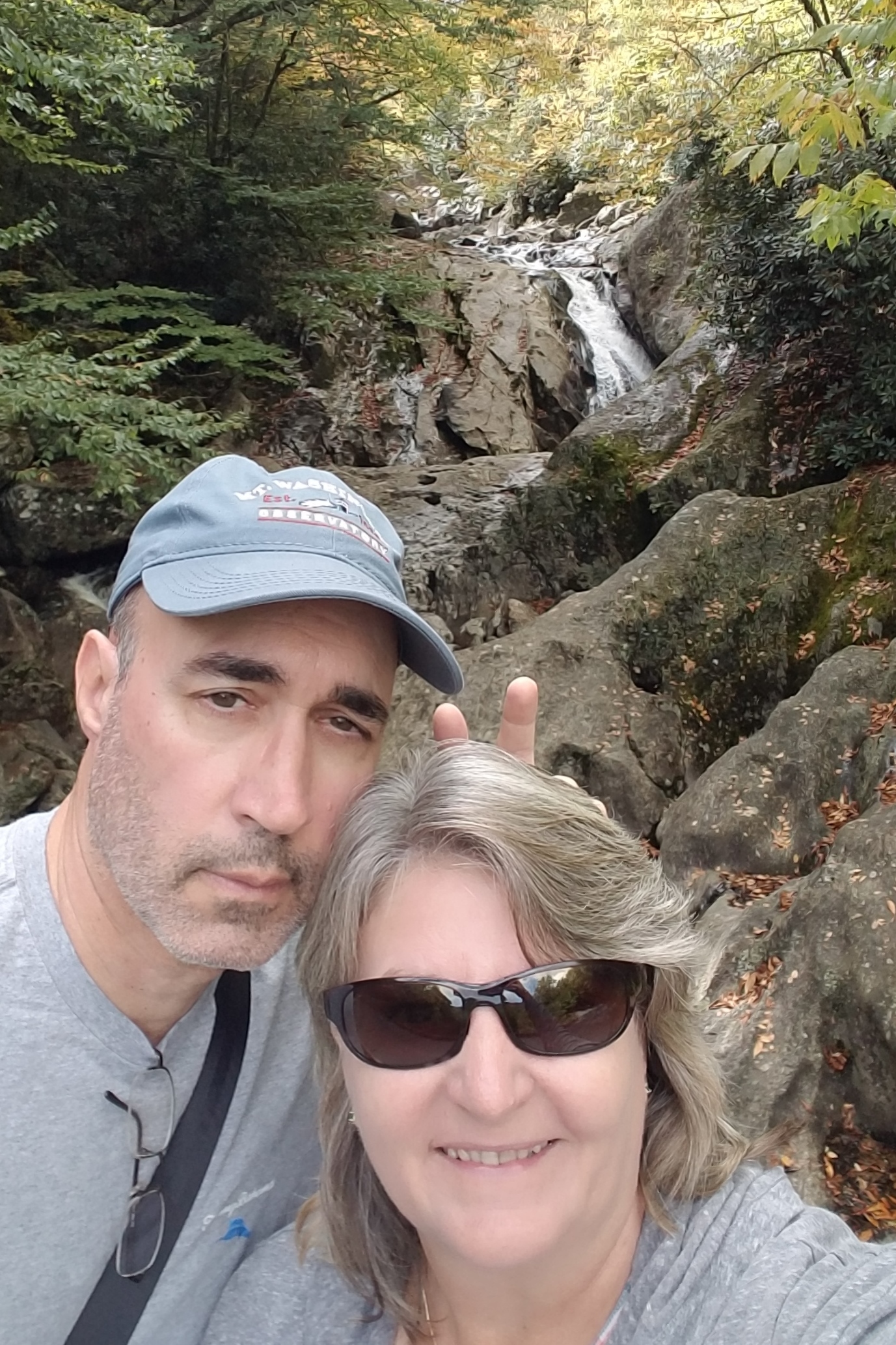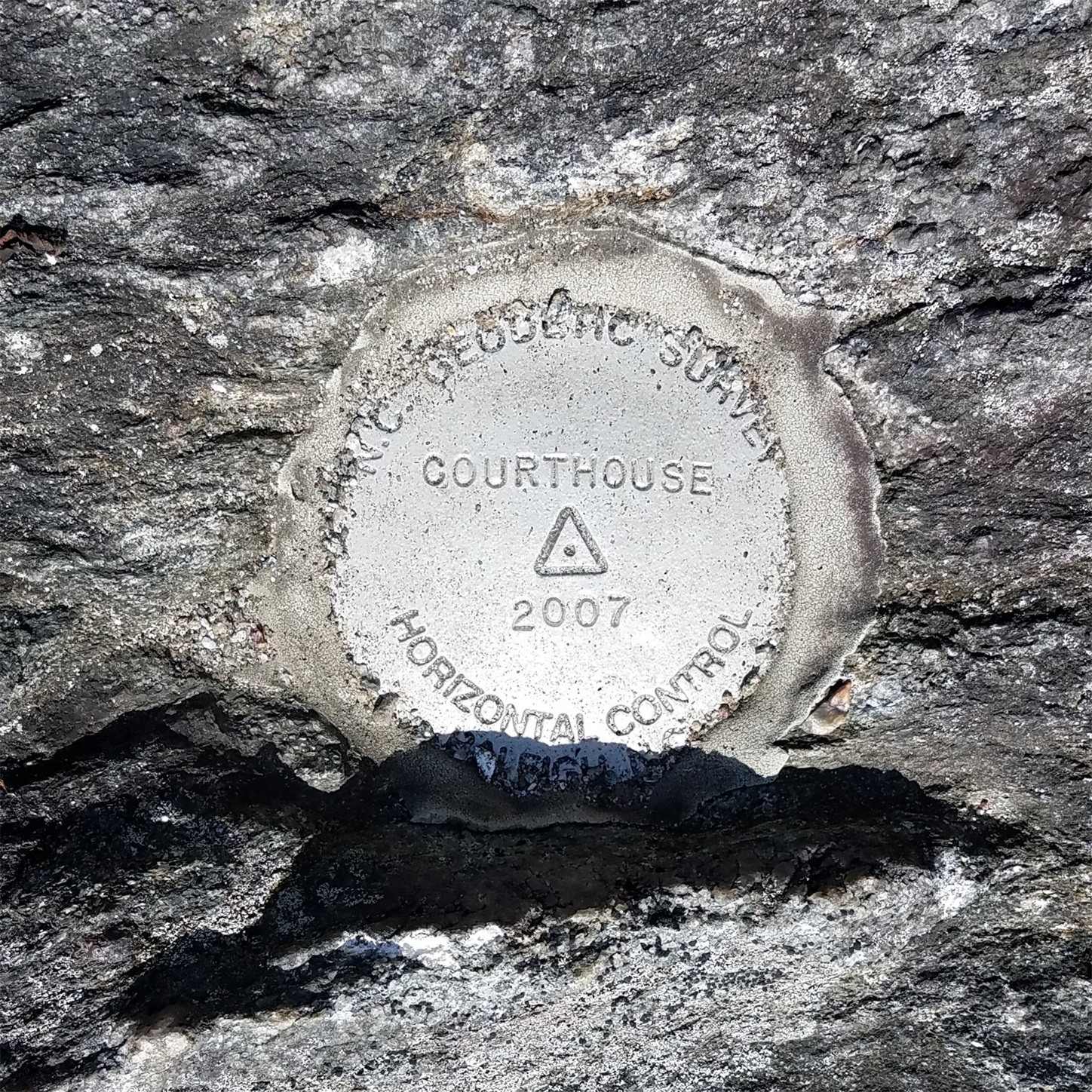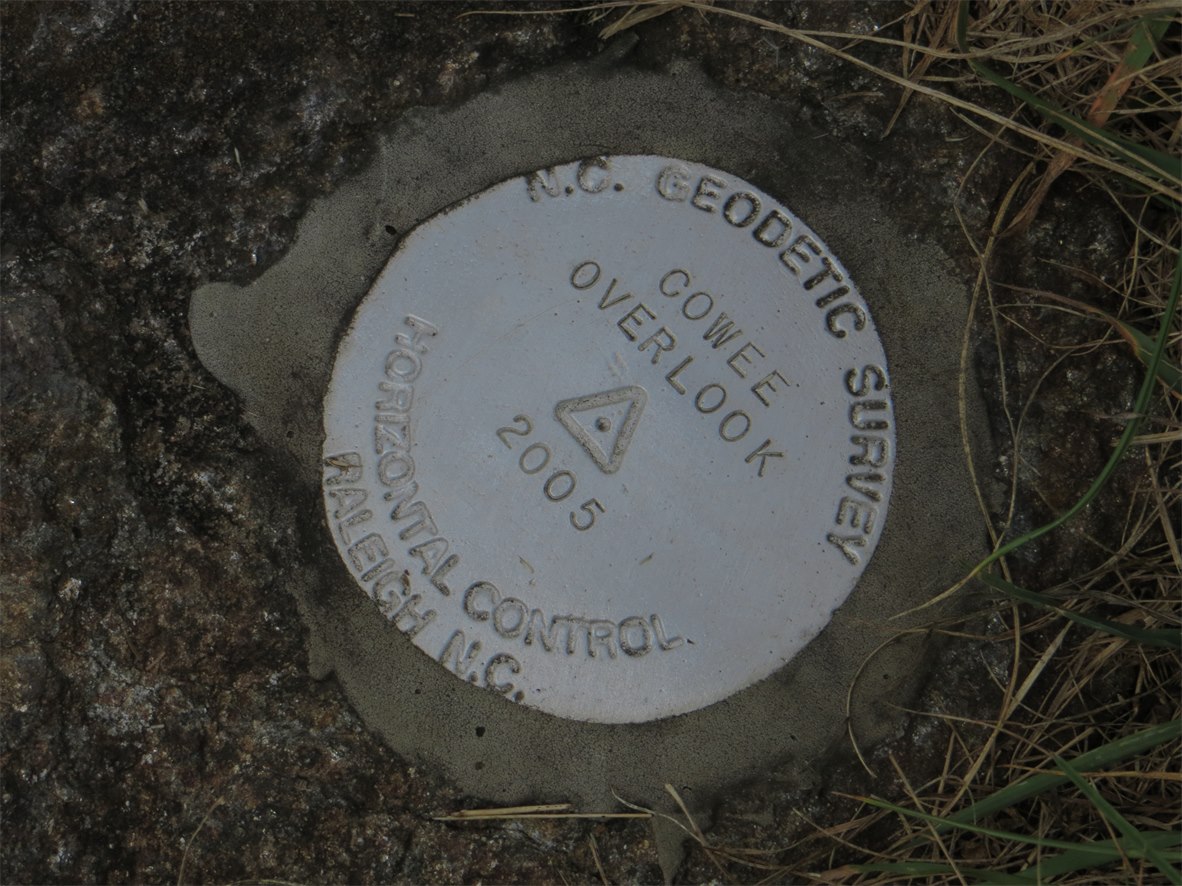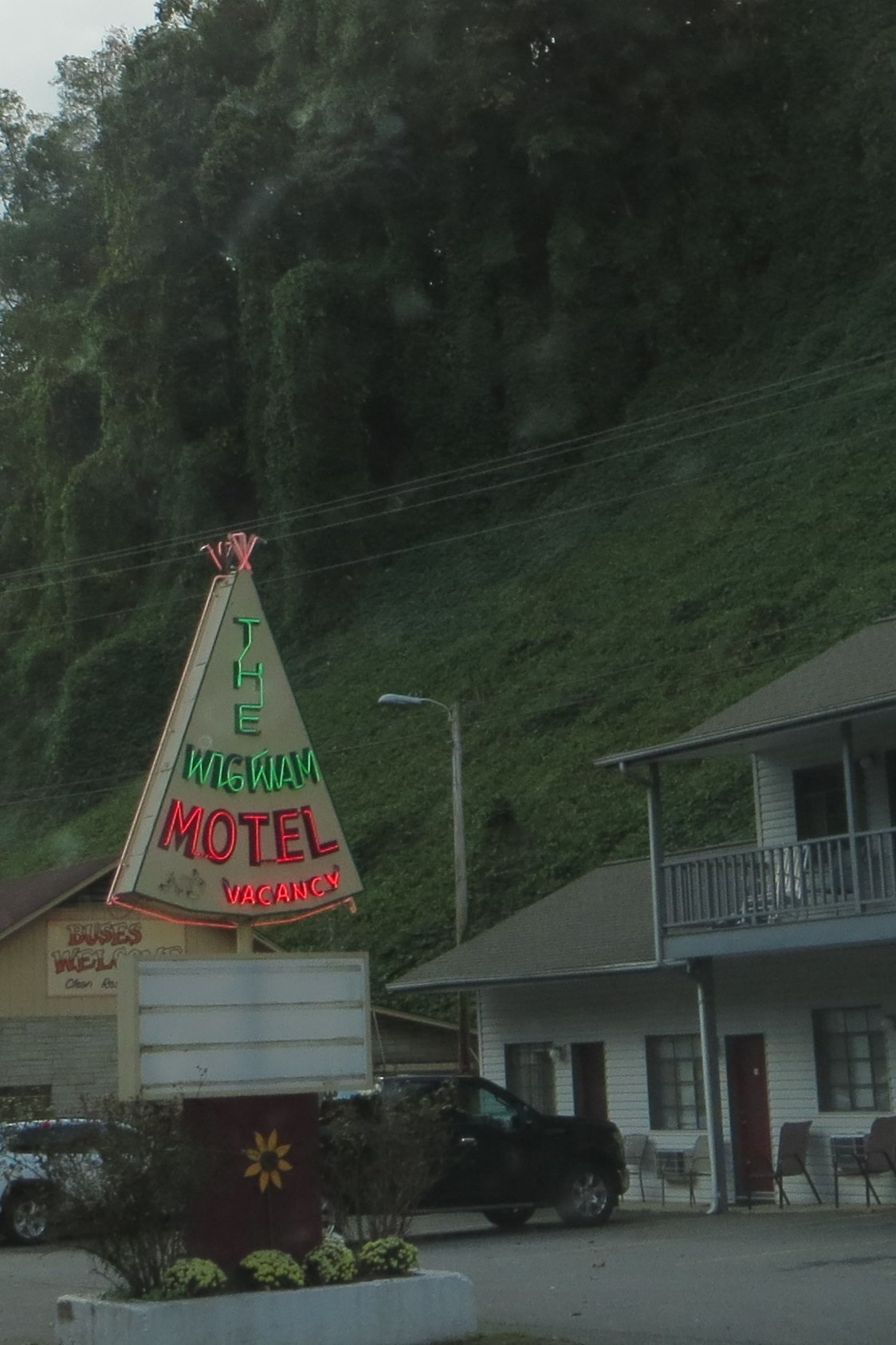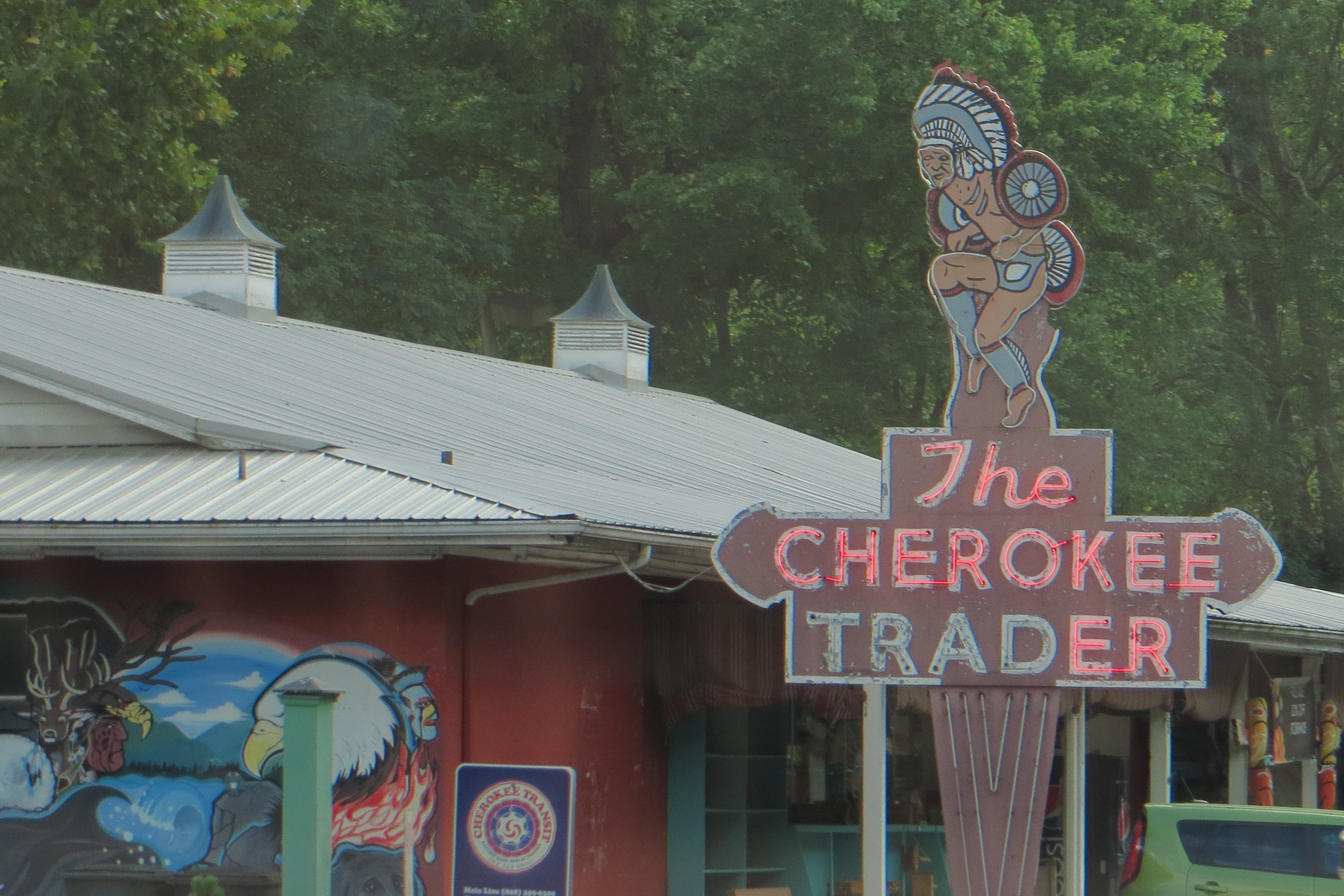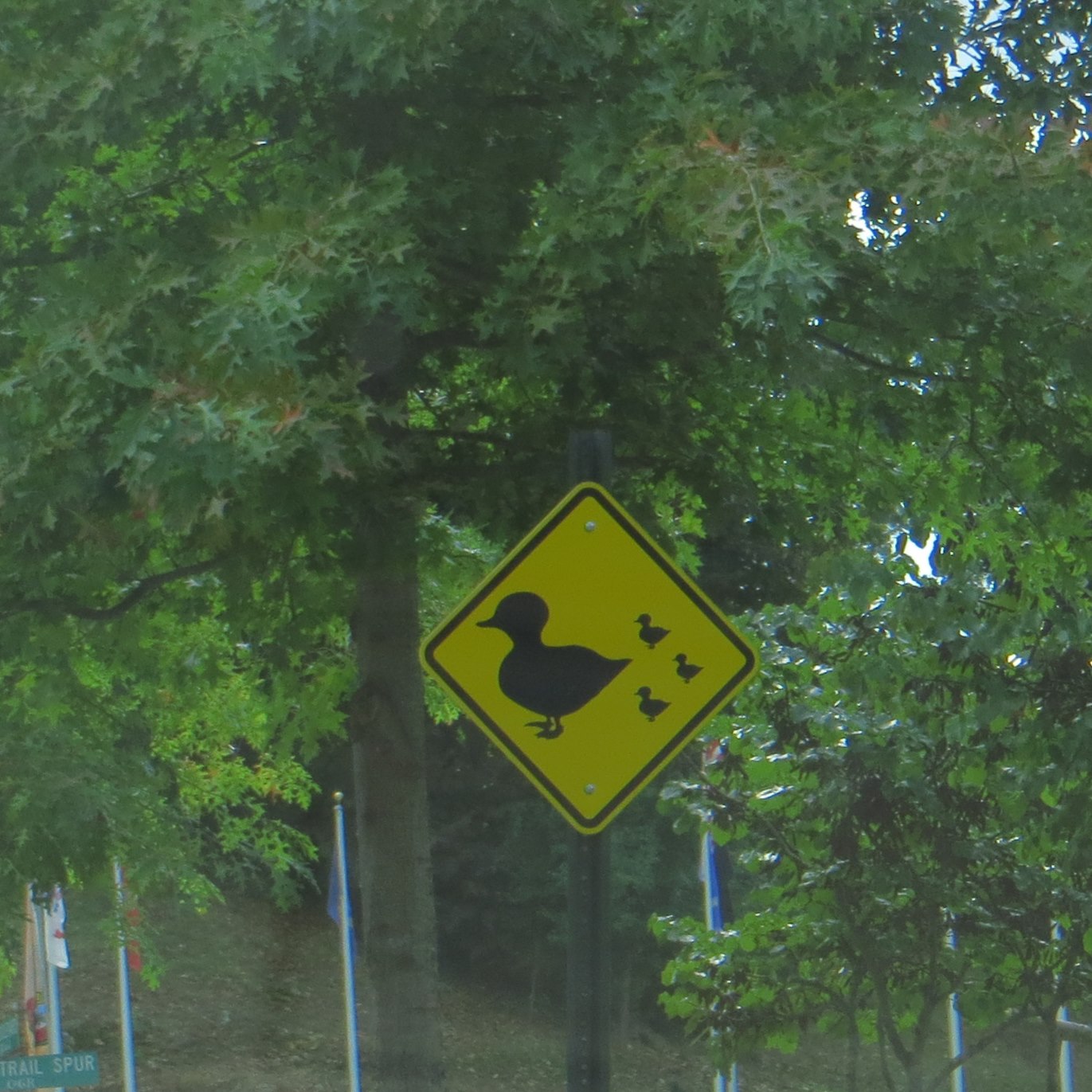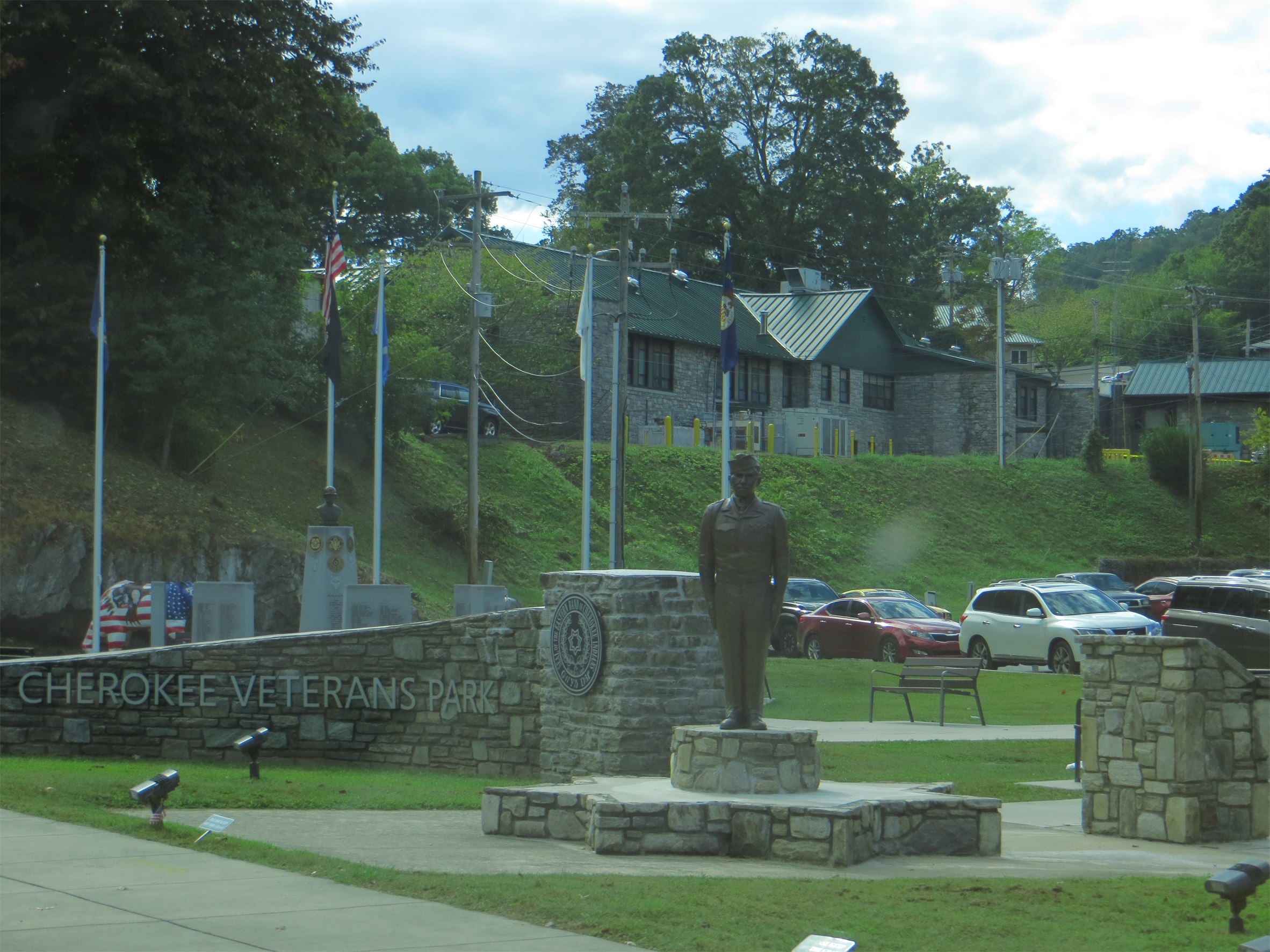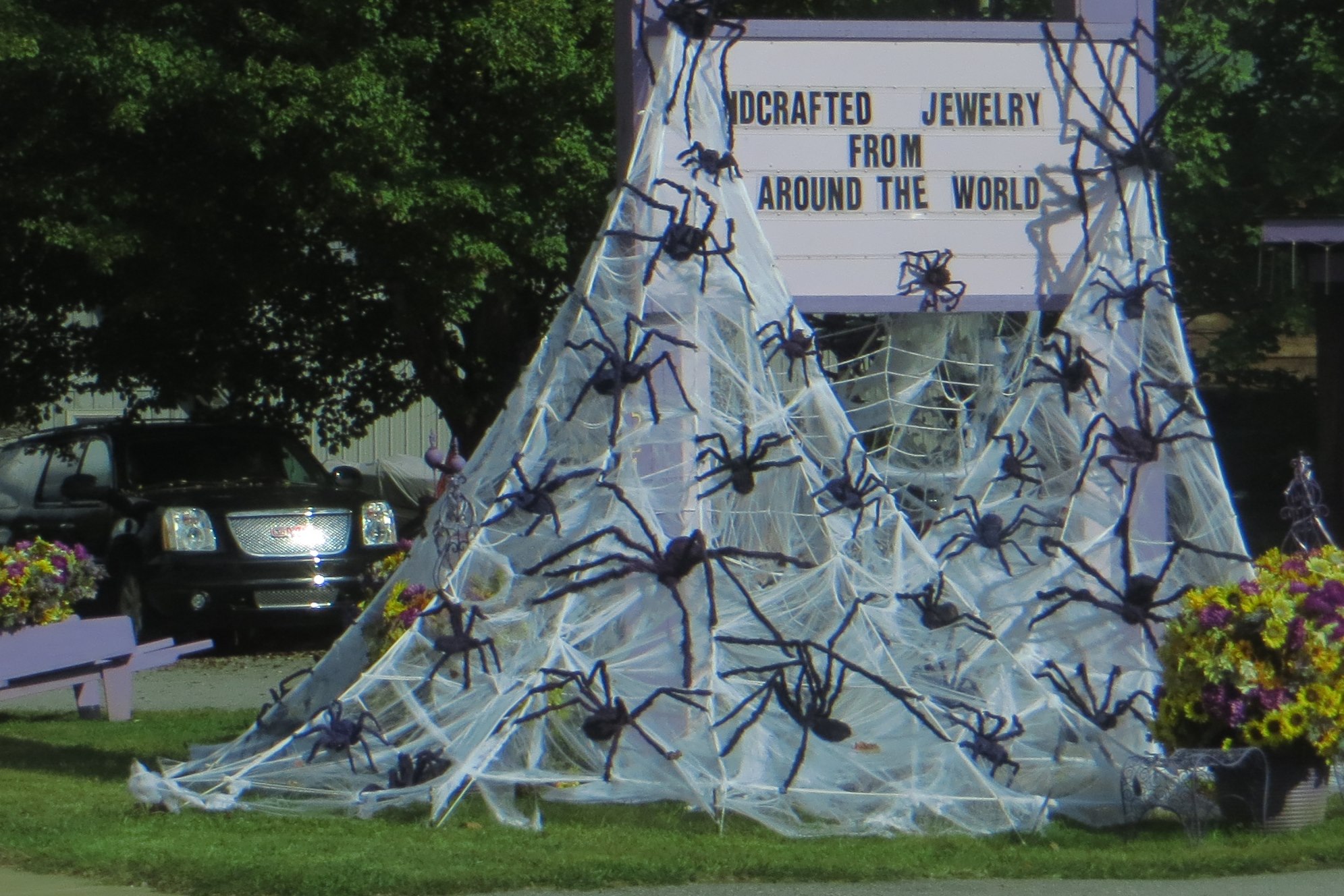 Thursday was moving day once again. We found this great little park in Greer, SC called GSP RV Park.  We are going to spend some time with our friends Eric and Dianne before heading on to Florida.
Friday, we met up with Eric and Dianne and went to dinner at a great little (tiny really) German restaurant called "Unterhausen The Castle Cellar Pub".  It was such a quaint place and the food and beer was very good.  We enjoyed it very much. 
Saturday, Eric and Dianne cooked us breakfast and took us downtown Greenville to the "Fall for Greenville" festival.  They block off Main Street and have several restaurants and breweries for you to test/taste.  Music was good too.  It really was a nice way to spend the afternoon.
Make Life an Adventure!