Week 143: Pass Christian, Mississippi
Oct. 24 - Oct. 30, 2021
Sunday, we didn't do a darn thing but enjoy the day.

Monday, I spent several hours sewing.  I fixed a shirt, adjusted my purse shoulder strap length and made a bunch of roof units for my tiny house quilt. Then, I "had" to go shopping today for more fabric to make a new cover for my foot stool. The fabric I bought last week wasn't big enough.  I found some cute fabric at Piece by Piece quilt shop.  We tried to go to "Blow Fly Inn" for lunch but they were closed for cleaning so we went to Marina Cantina instead.  It was a nice place right on the water.  When we got home I spotted either 3 eagles or ospreys. It looked like two brothers fighting, being followed by their mom.  They were small for eagles but the coloring was right for bald eagles.

Tuesday, we found an excellent place for fried chicken.  Cajun Fabulous Fried Chicken, they have an all you can eat buffet for under $11 and it was really good. They don't have a website for me to share but they are on located at 112 Pass Rd in Gulfport.  You'll want to go if you are in the area.  We wanted to visit a railroad museum and aviation history museum but they were both closed. We went shopping instead at the Edgewater Mall.  We didn't find anything that we couldn't live without so we just went home and enjoyed the rest of the day.

Wednesday, we just hung out. I read for a little while and watched some Joe Rogan podcasts. I did manage to get in a walk before the rain began.

Thursday, we did a little exploration to celebrate our 1000th. day on the road. We started with the Triple D restaurant in Ocean Springs, The Shed.  "Get Fed at The Shed".  I am not sure how to describe the place. It is kind of a cross between a river camp / volley ball court / backyard music venue.  They have won several Memphis In May BBQ competitions.  The ribs were good but the sauce is definitely sweet, like Mississippians like it.  If we were to ever go again, I'd ask for no sauce.  It isn't likely that we would go back, I'm sure the kitchen is clean but it is impossible to keep the rest of the place clean, seeing as how the floors are dirt/gravel. We did a drive by of a Frank Lloyd Wright house in Ocean Springs, unfortunately we couldn't take a tour.  Next we stopped at the Coastal Mardi Gras Museum.  Biloxi has been having Mardi Gras parades since 1908. They had a room with a documentary playing and costumes to try on.  We couldn't resist trying on a few.  I enjoyed the doubloon display. Biloxi is the where I attended my first ever Mardi Gras Parade (1986 maybe?).  I still have a bead strand I caught at that parade. Afterward we enjoyed the beach drive back home, it never gets old.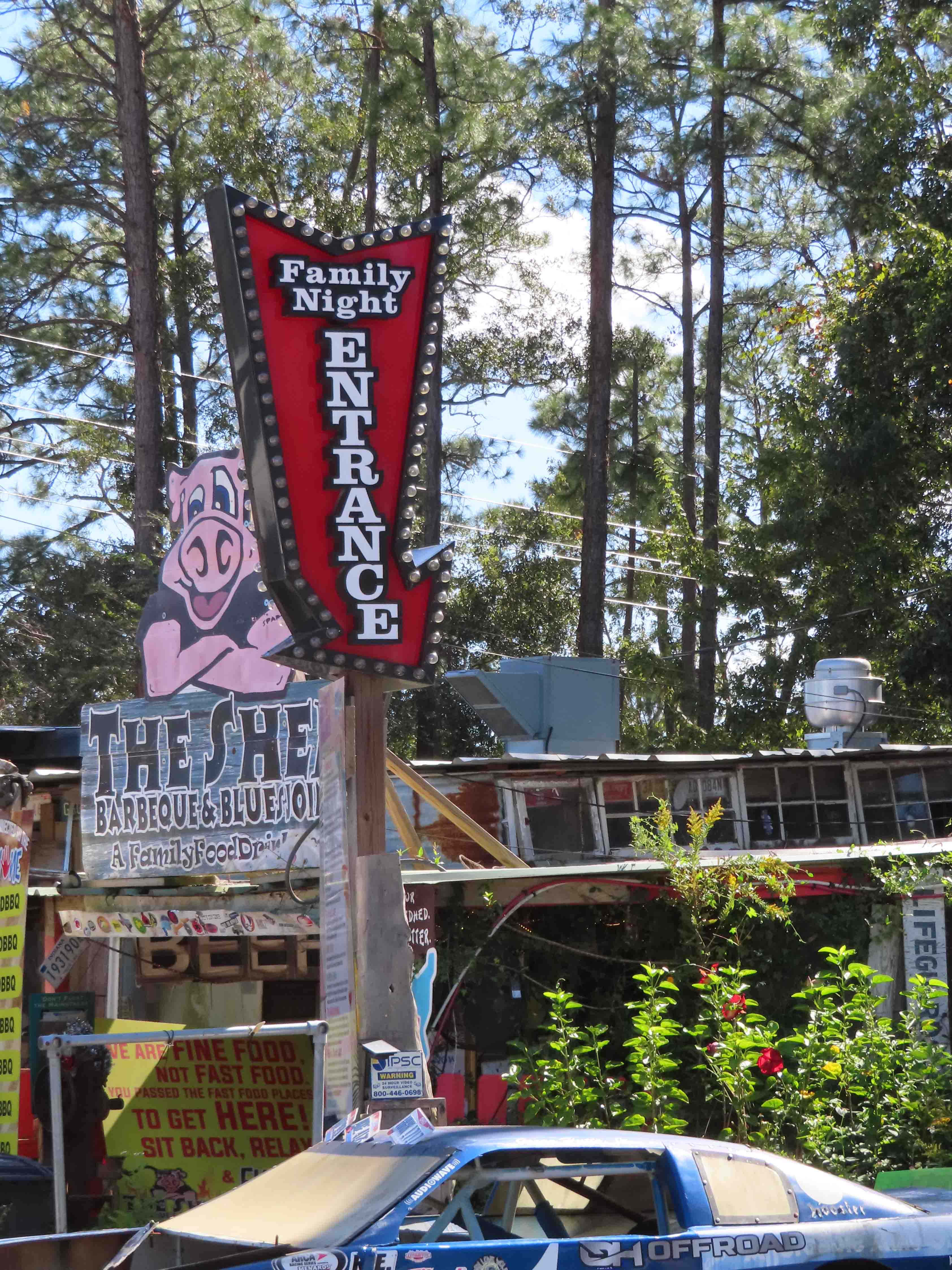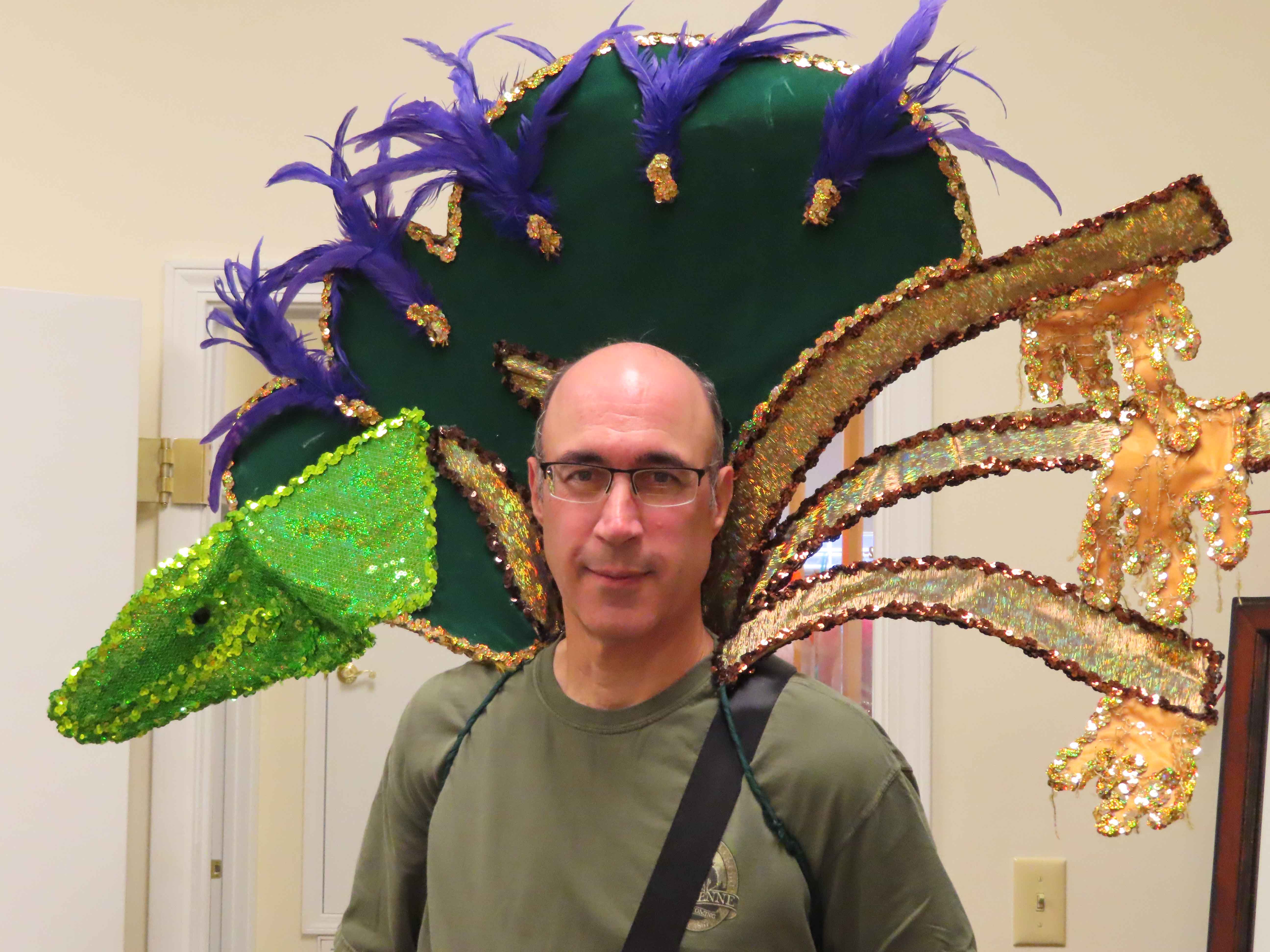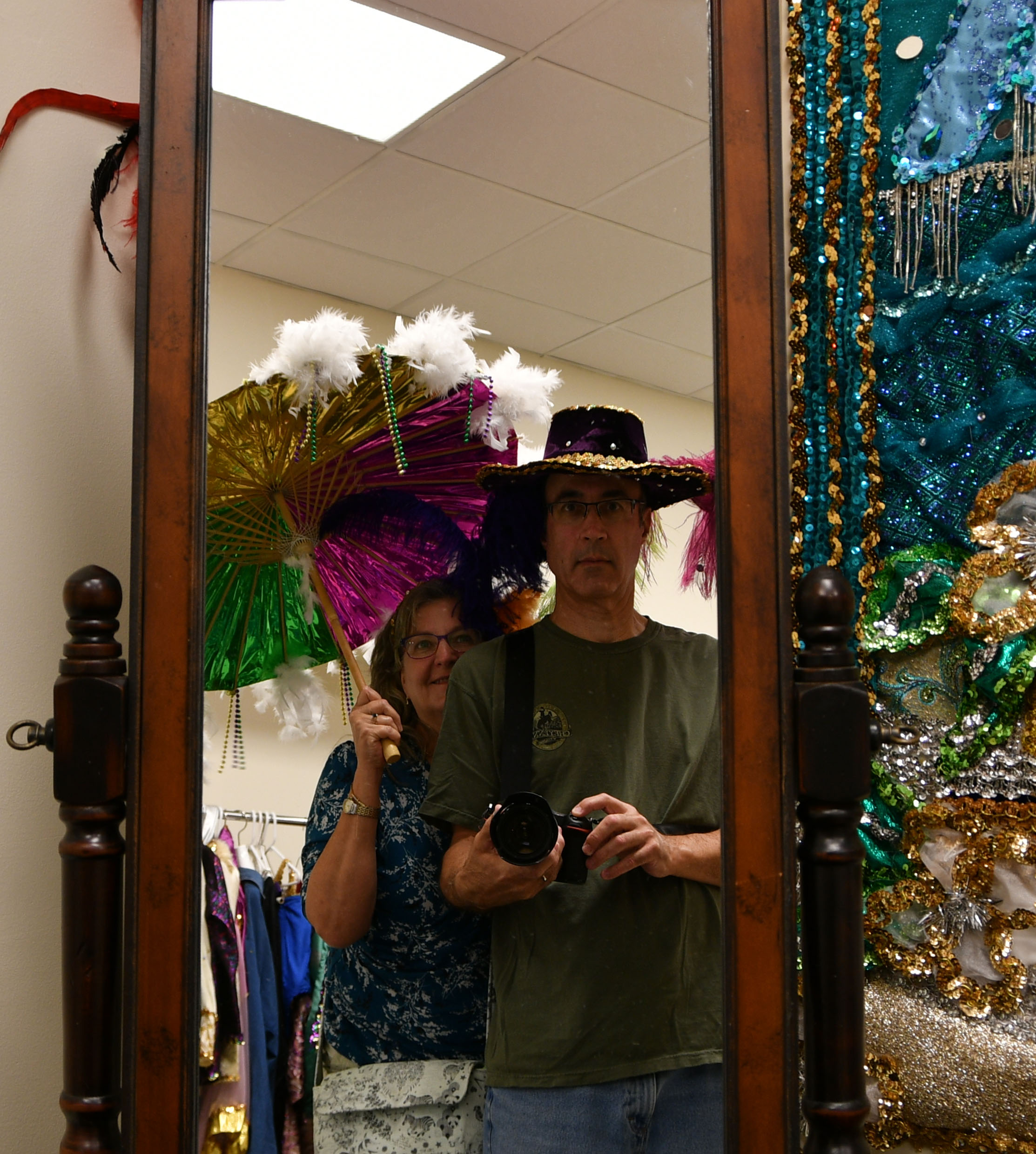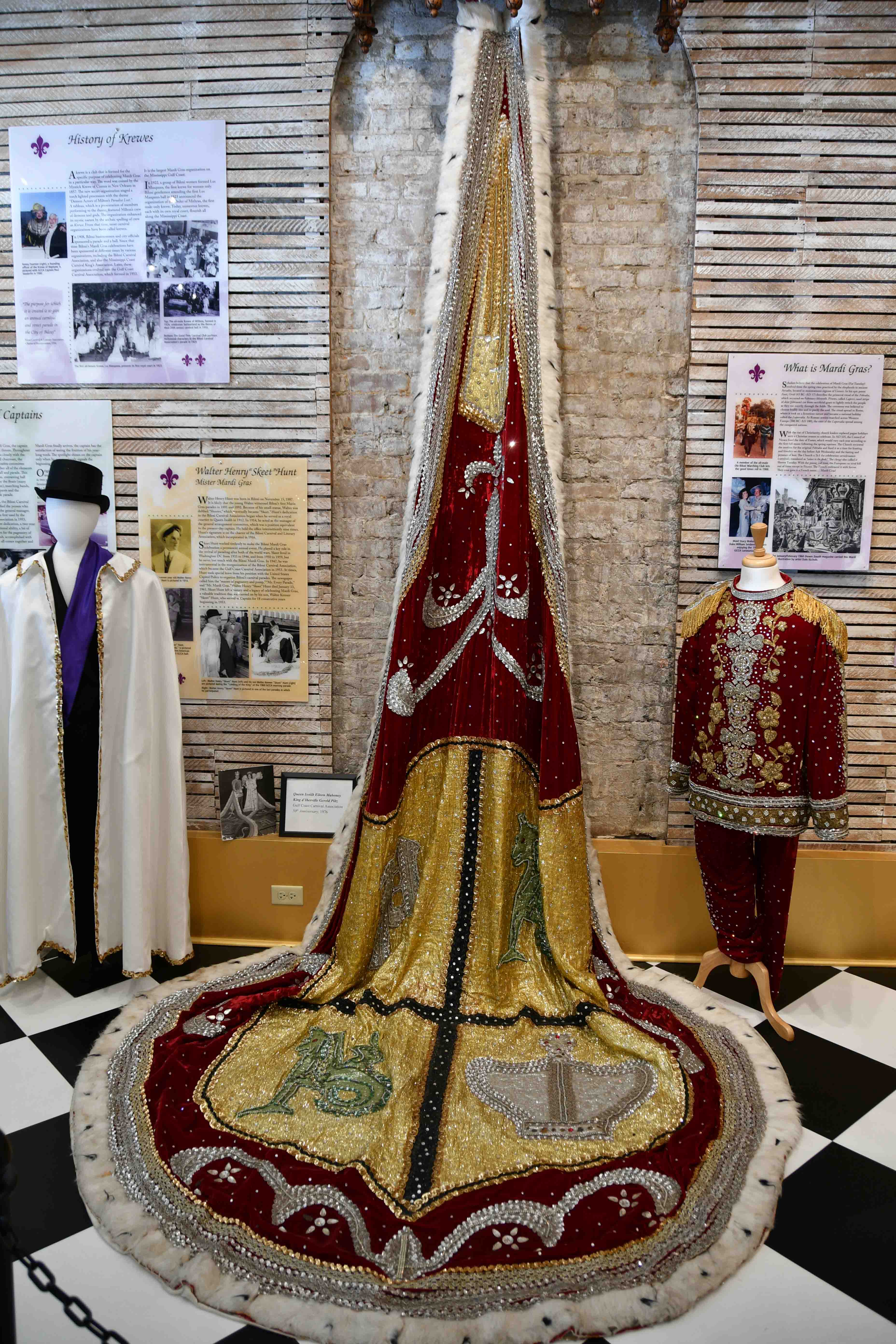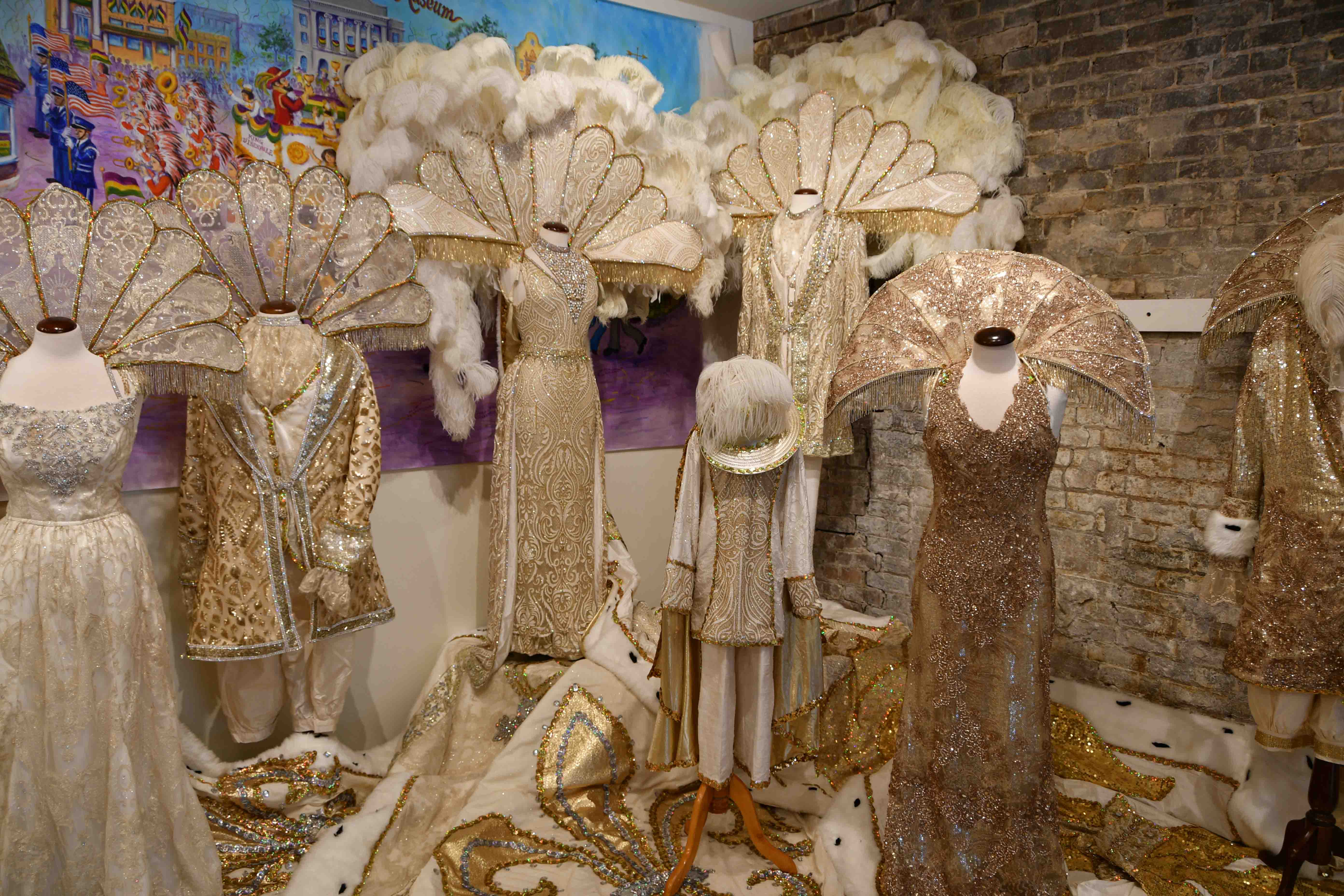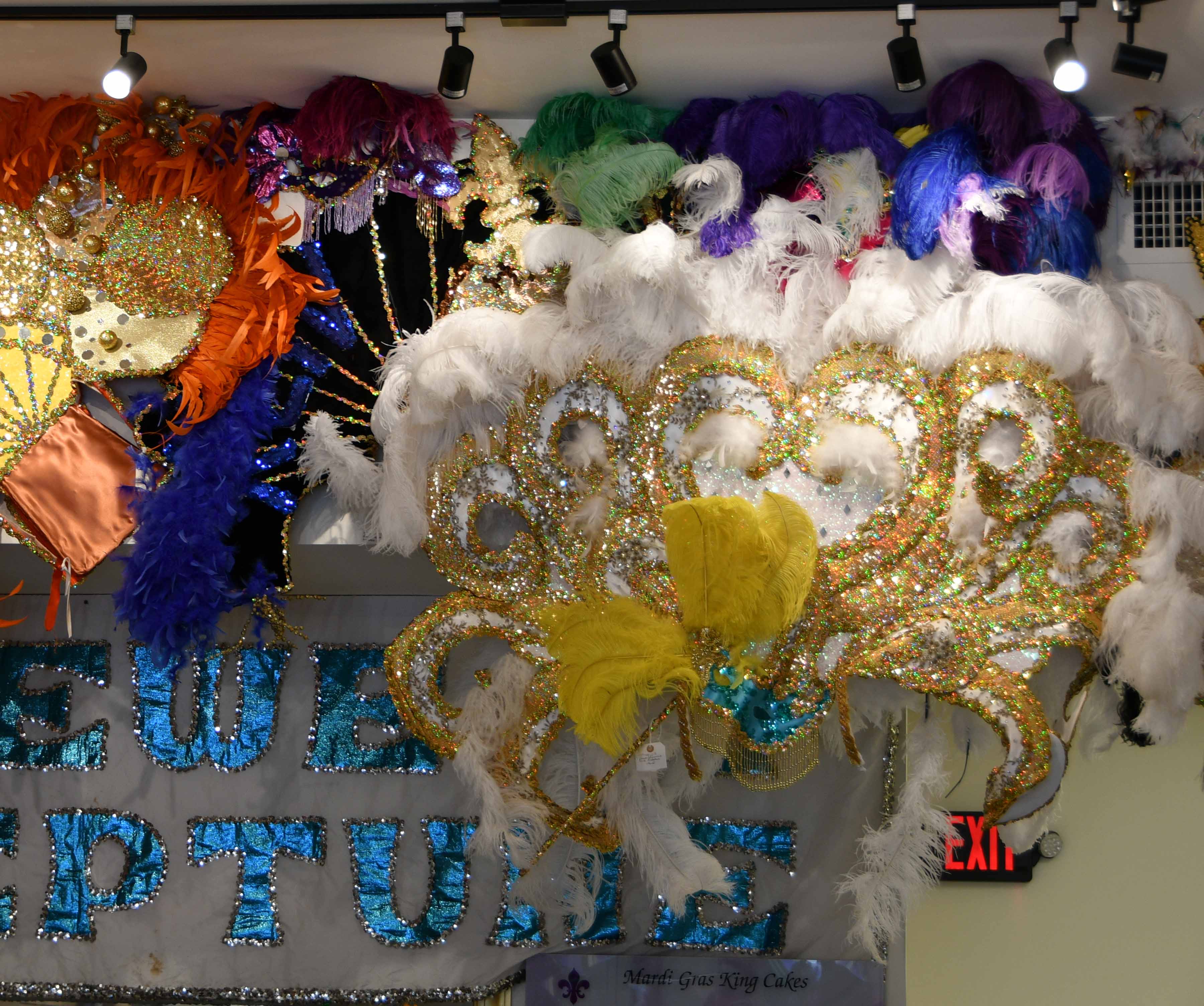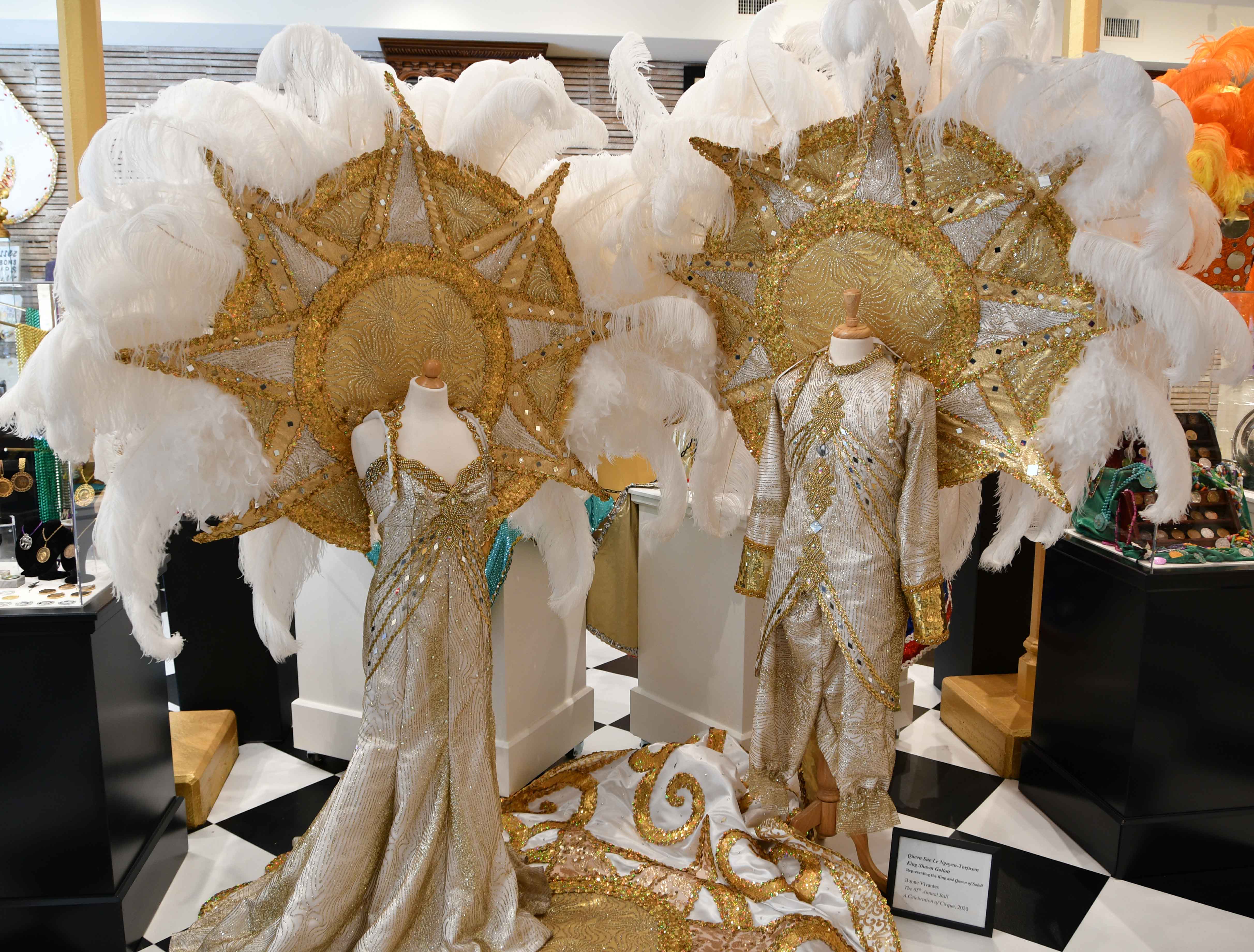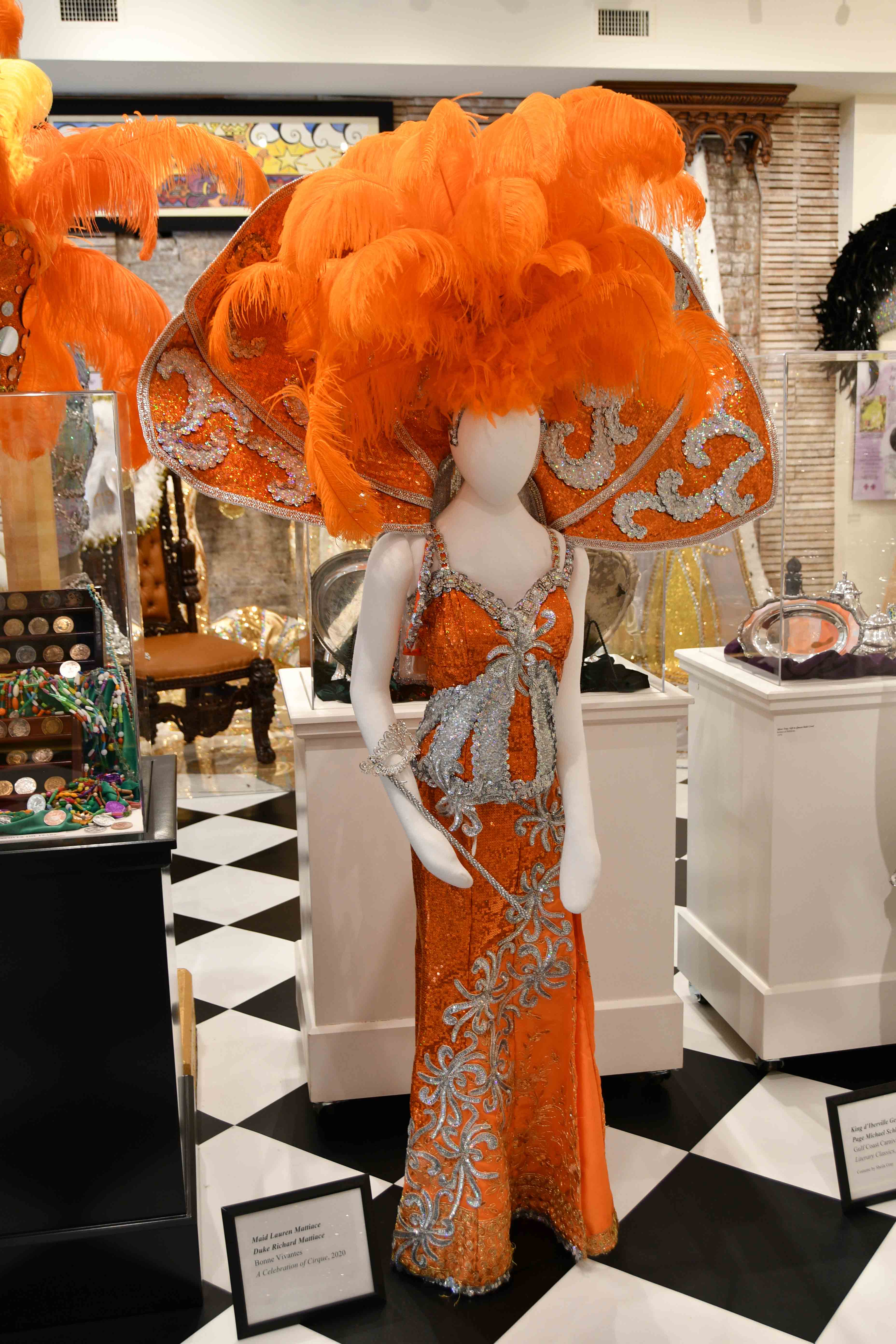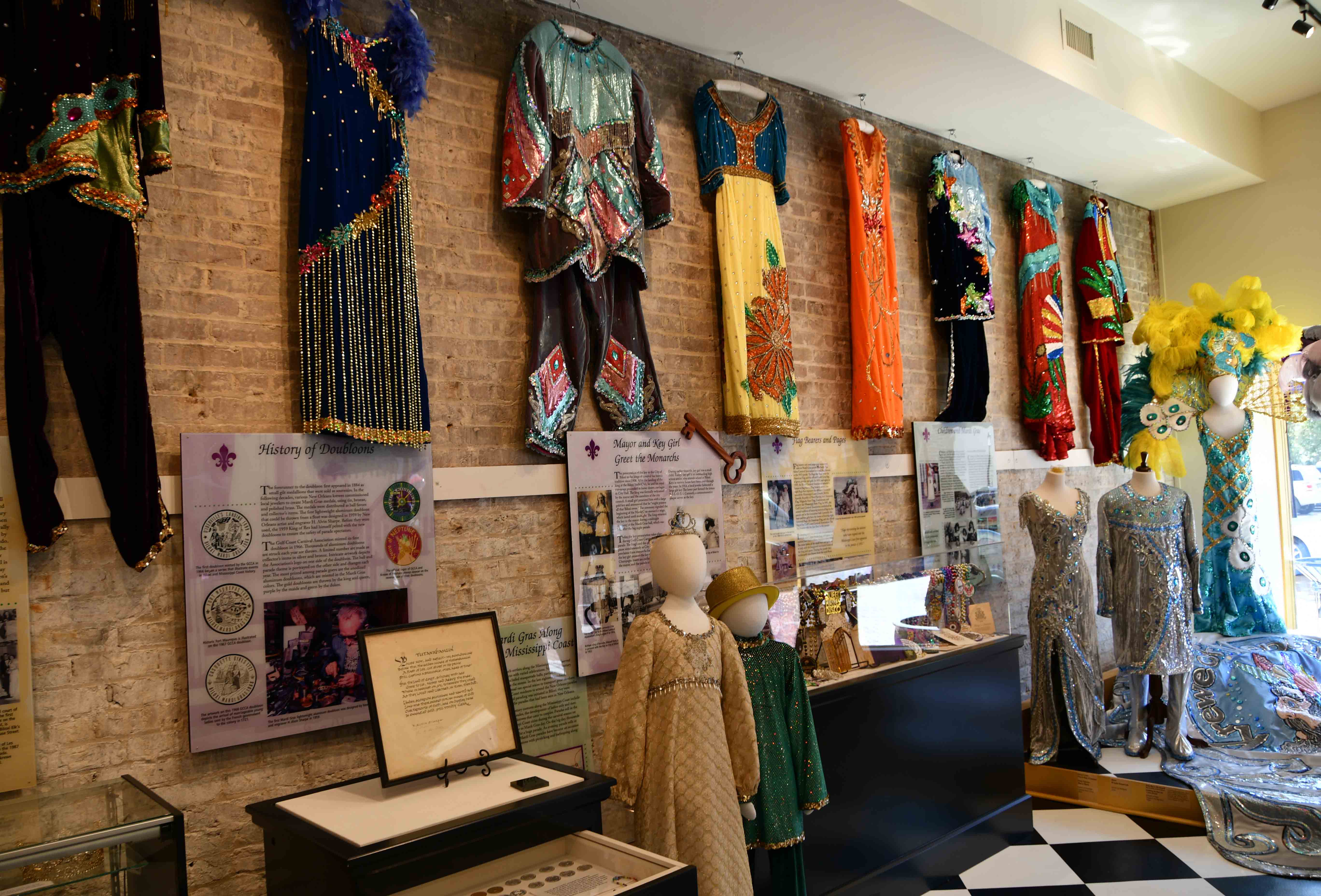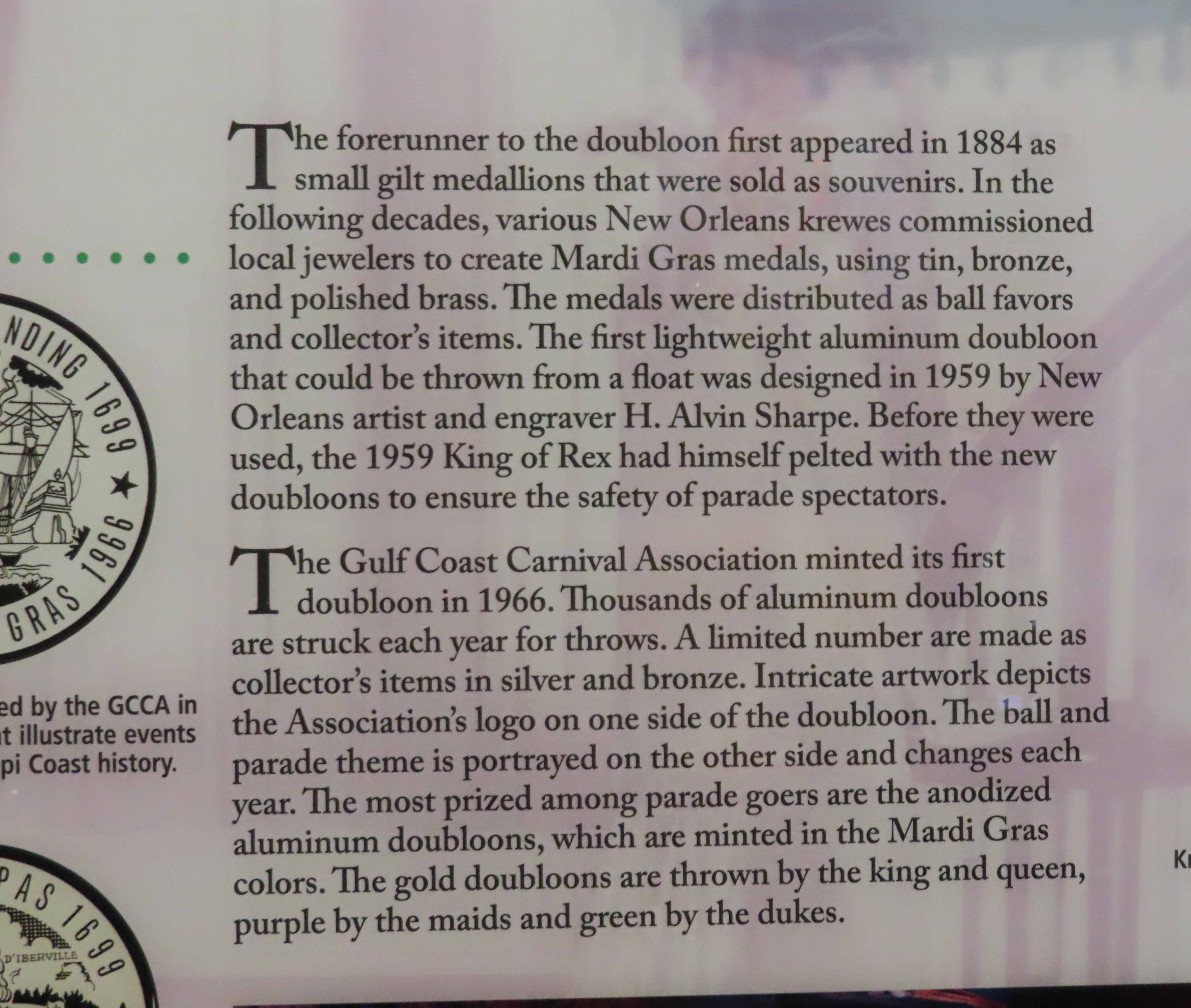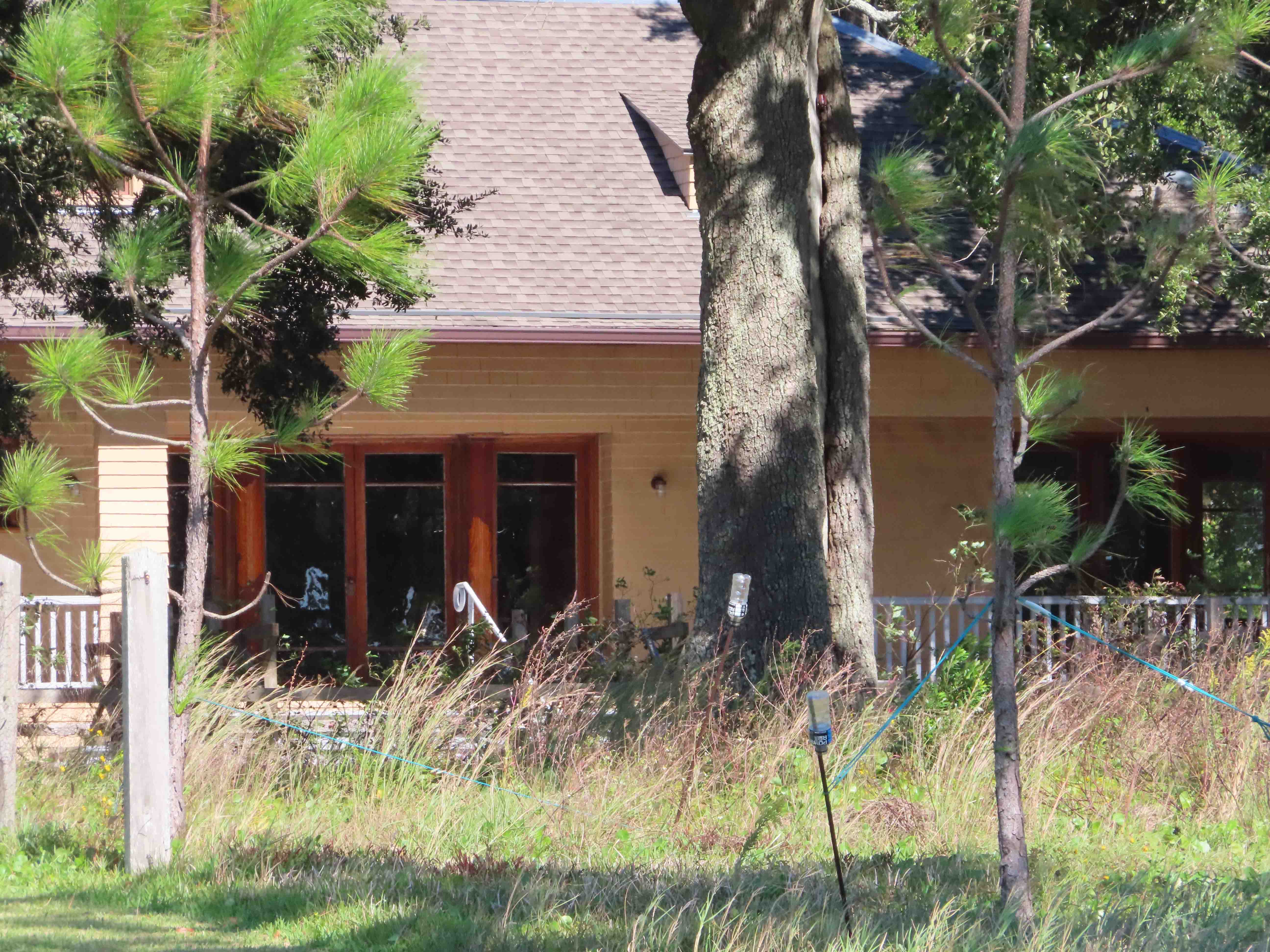 Friday, we just hung out inside.  The wind was blowing pretty hard all day and the temperature dropped accordingly but it was a nice day.

Saturday, I started the day with a grocery run. Next we decided to try out a Triple D restaurant in Long Beach, Darwell's Art Carnivale Cafe. It is a very kitschy place and unfortunately they have had to DRASTICALLY scale back their menu because of COVID.  They only had hamburgers and pulled pork sandwiches. The food was good but it was disappointing to not be able to try the dishes showcased on Triple D.  The art work was for sale but not my cup of tea. We went home by driving along the beach on HWY 90. It is so pretty. I spent the afternoon chilling while Elard worked on the shower door trim. The RV park planned a hayride trick-or-treating event for the kids, I saw a pint sized Captain America. We hadn't prepared and had no candy so we vacated the park. We decided to go to Bubba Gump and gamble a little at the Golden Nugget.  We should have bought candy and stayed at the park LOL.  We started back home right at sunset and it made for a truly beautiful drive. 


Adventure On Y'all