Week 180: Eugene and Bend, OR
Jul. 10 - 16, 2022
Sunday, we got moved into our new spot today without any issue. It doesn't matter if you're going 300 miles or 300 feet, you still have to stow everything away so it doesn't fly around the RV. I enjoyed some outside time and I actually had to have a sweatshirt on while in the shade. There is a little stream on the back side of the site and there is a bullfrog in there serenading me. Our new neighbors have the sweetest golden retriever named Harley. I'm not sure they knew he was off leash, but he came to visit me on the porch. We visited a local brewery for a bite and a brew. Hop Valley Brewing Company, the beer was pretty good and so was the food. I finished up the day with a little photo editing out on the porch. I'm trying not to get 8 weeks behind again LOL.
Monday, we didn't do too much. I made a grocery run and got a pedicure. A little pampering is always nice. I even managed to get a walk in before dark. We enjoyed the return of Better Call Saul, only 5 episodes left.
Tuesday, I just couldn't get going this morning. Around 2 pm I touched base with the upholsterer and they just finished our dinette benches, YAY. We drove over and the cost was half what we were expecting! They look great. We were able to get both benches in the Jeep so we didn't have to make two trips this time. It sure took longer to get them back in place than to take them out! There is still one bolt Elard couldn't get back in place but the other 5 should be enough to keep it in place. If you've never tried Ultra Leather, you definitely need to if you need something upholstered. It is so soft and you don't stick to it in the heat. It feels...creamy... if that makes sense LOL. I managed to pull off dinner and we streamed Dark Winds to get caught up on the few episodes we'd missed.
Wednesday, we visited the Owen Rose Garden this morning. About half the rose bushes were past their prime but there were still a few very pretty ones. We stopped for lunch at a Triple D recommended restaurant, Fisherman's Market. Their crawfish pie was very good, so was the New Orleans Bowl and shrimp po-boy. On a whim, we visited the Eugene E-Bike store and rode 6 different types of bikes. It was so nice of Kris to talk us thru all the different features and then let us try them out outside. Kris was very nice to us, knowing that we were just shopping and would not likely buy anything. He took the time anyway, which speaks volumes for their service I'd say. We headed home and enjoyed the rest of the day napping, taking a walk, and watching rodeo action on The Cowboy Channel.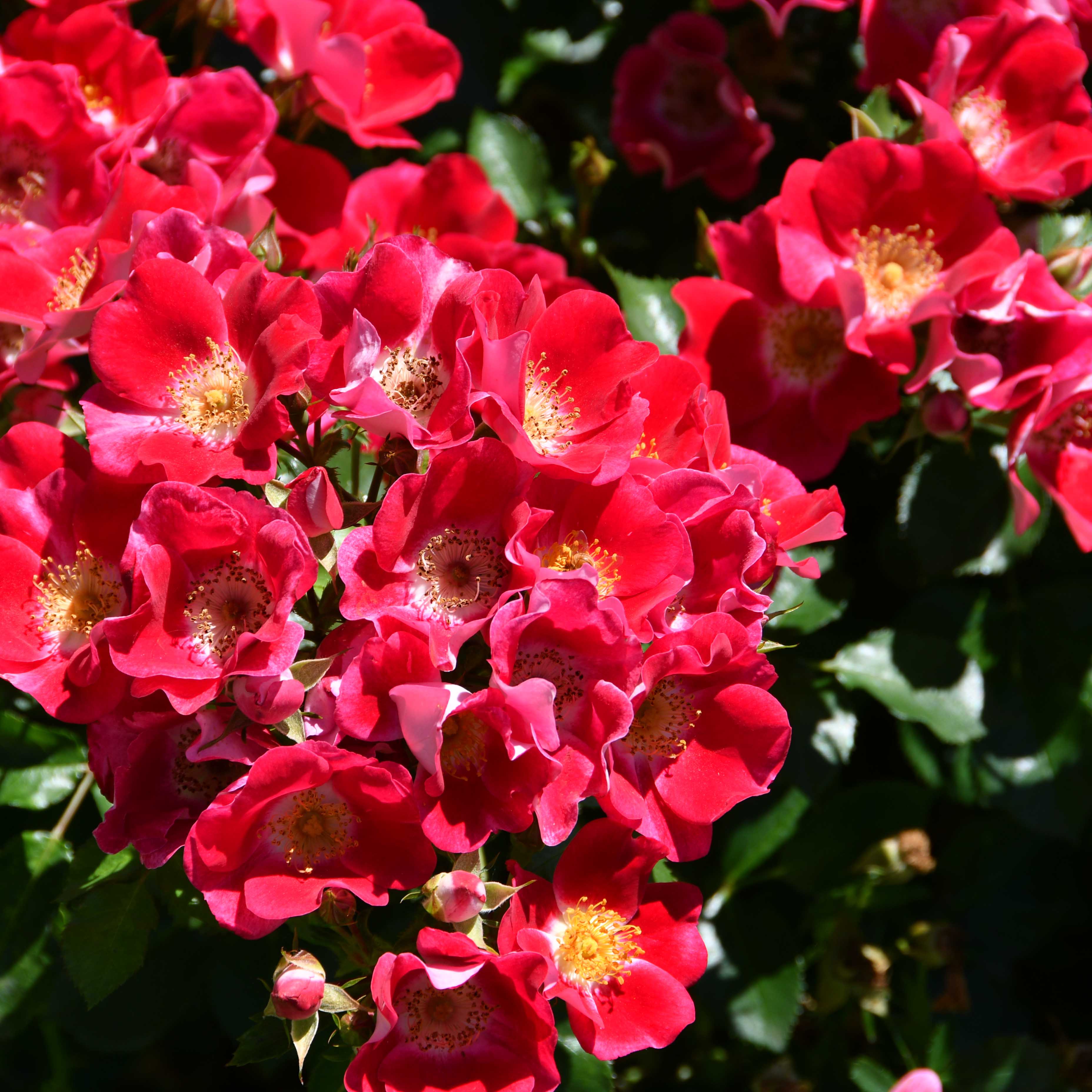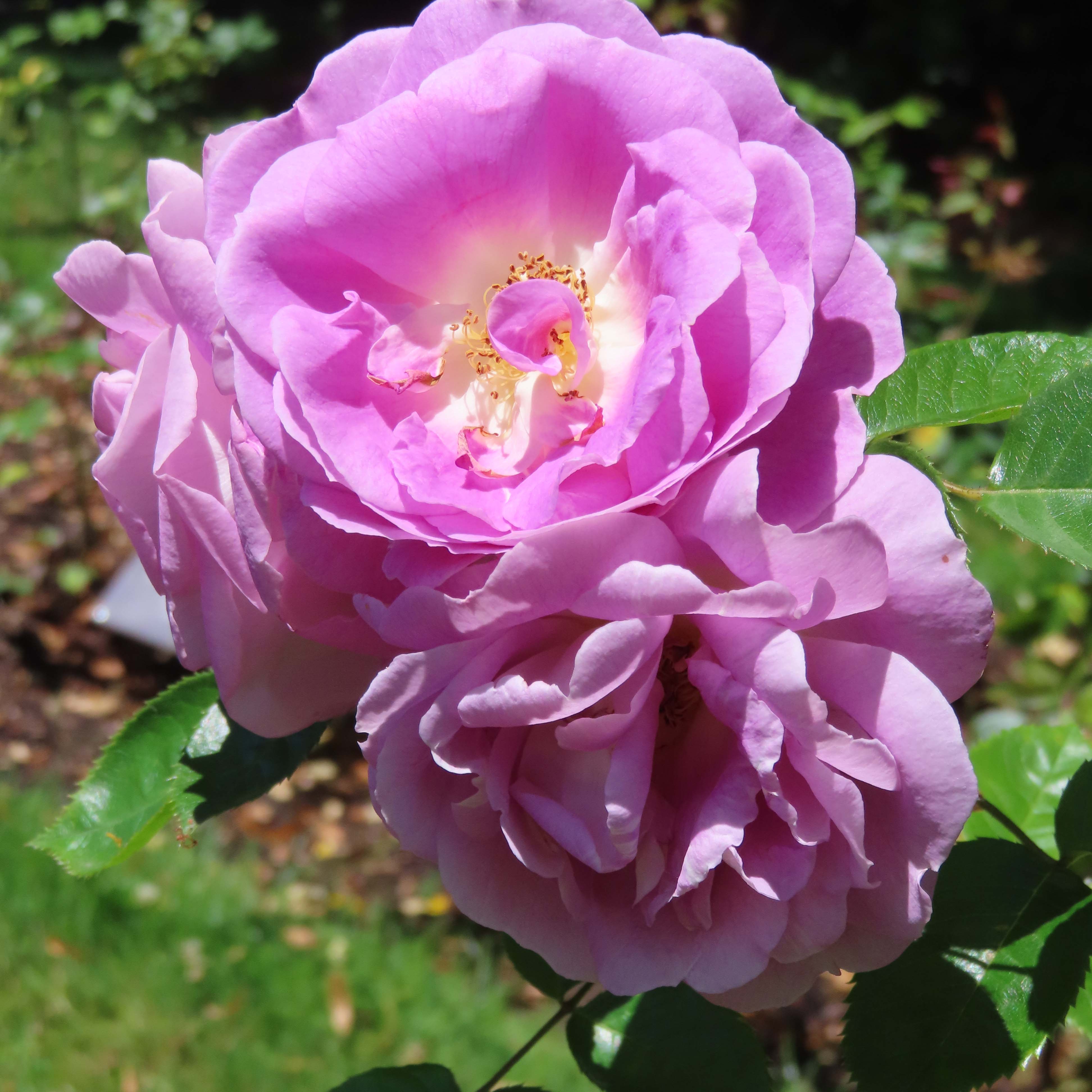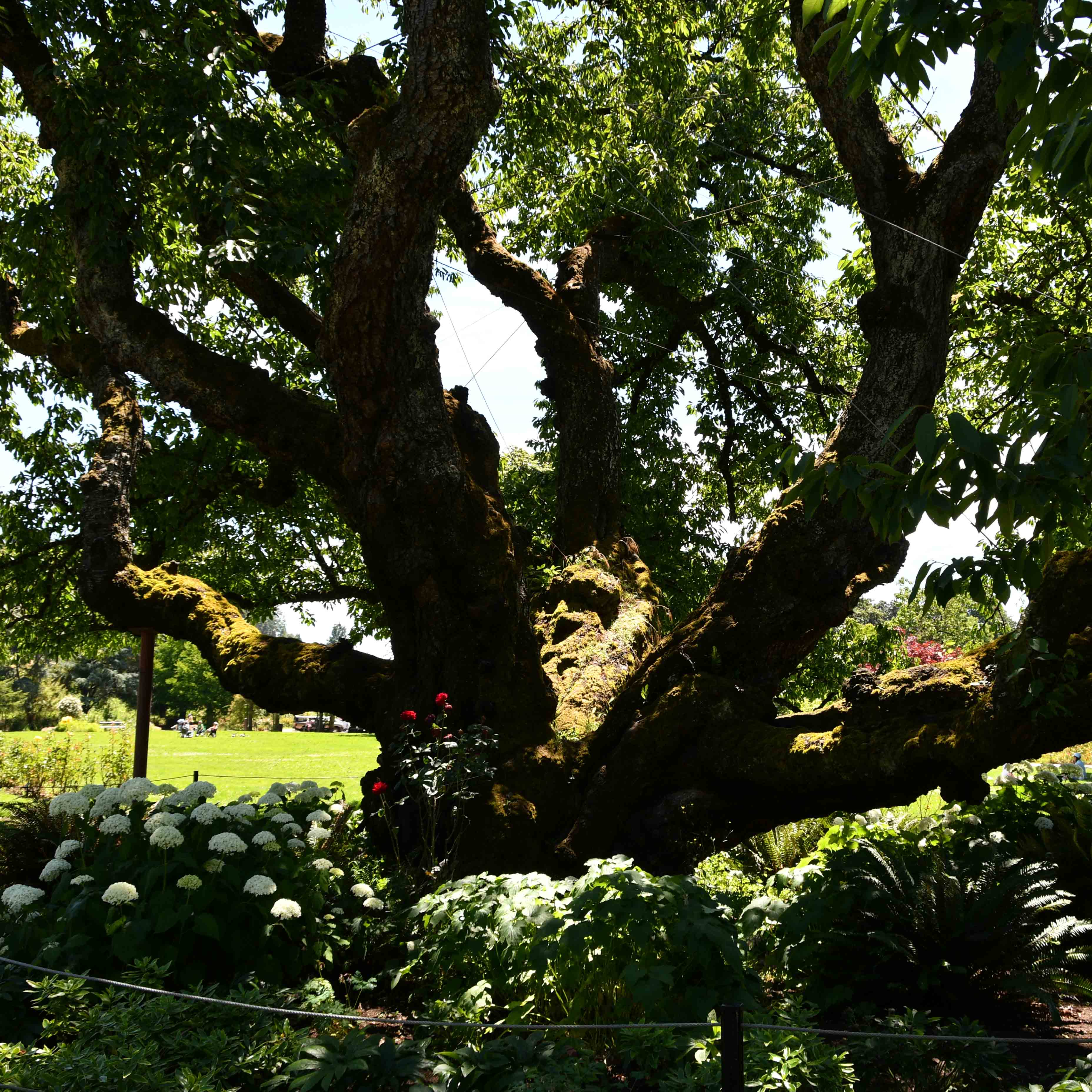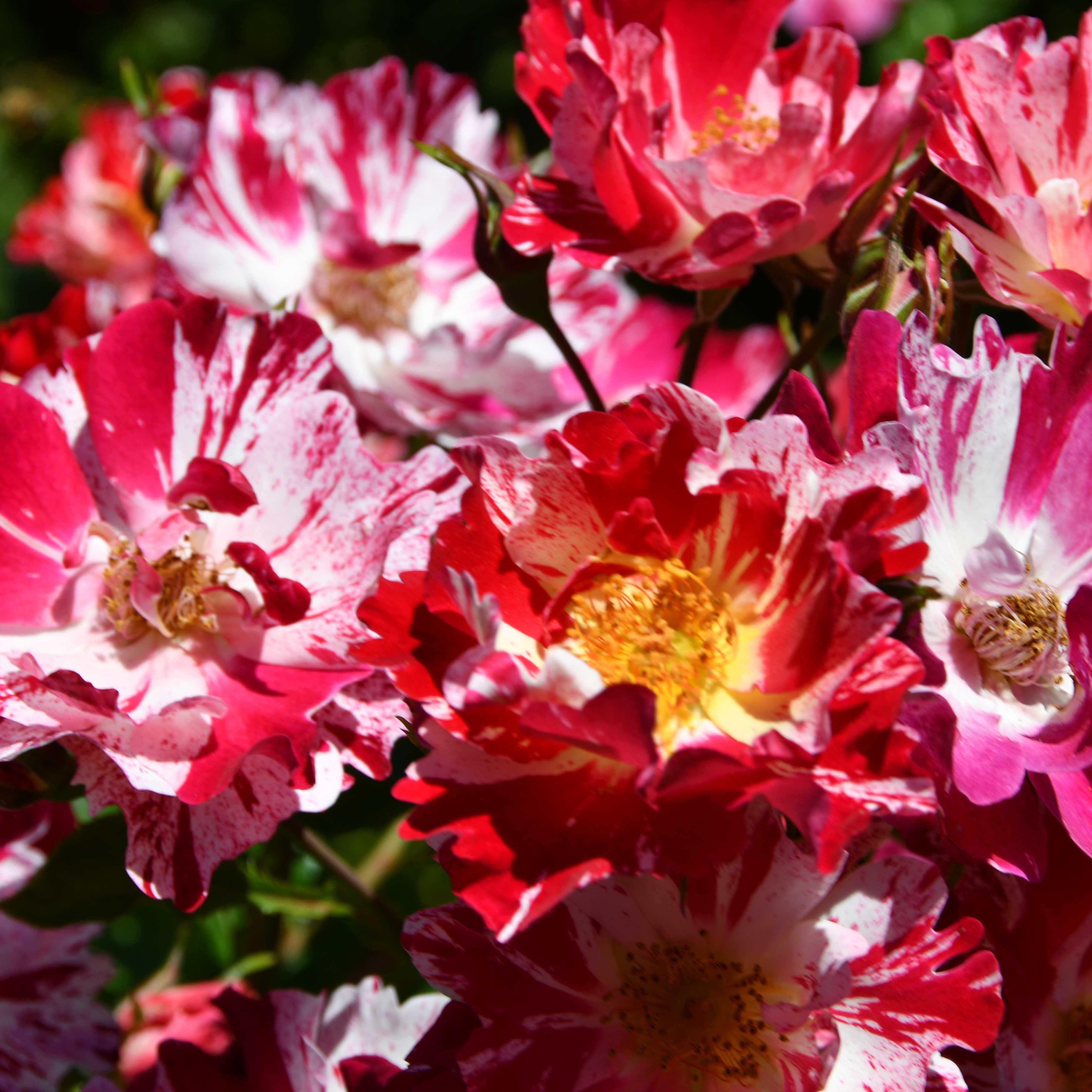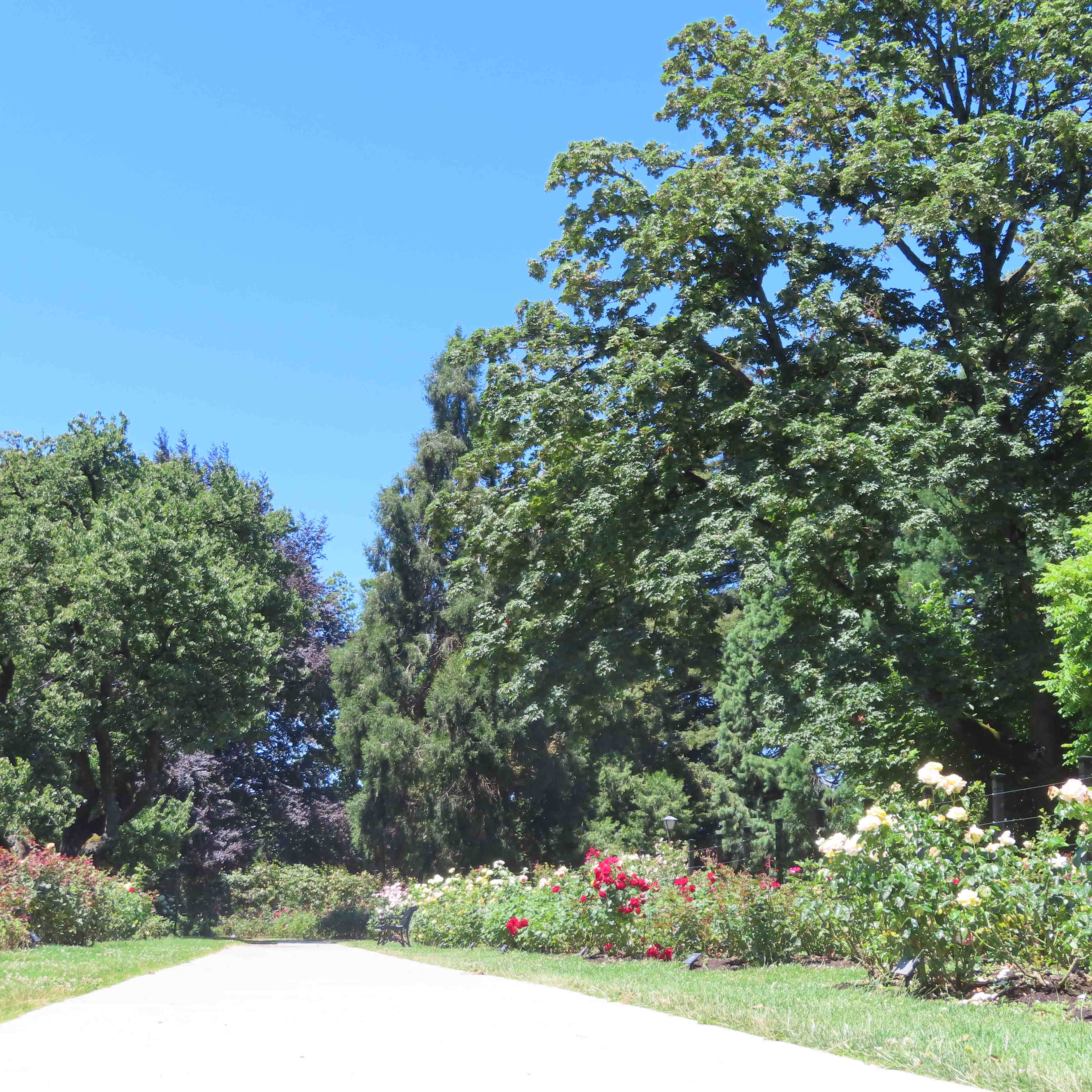 Thursday, moving day. We started out the day topping off the diesel tanks. Then we drove across the Cascades to La Pine, OR about 30 minutes south of Bend. We didn't have quite enough time to explore and cook dinner so we just chilled out with some more rodeo.  I got another months worth of rv park reservations confirmed. And then we planned some exploration for the time we are here.  Our new park is a Coast-2-Coast park, Cascade Meadows RV Resort. The view is awesome, maybe we should have booked a little longer stay.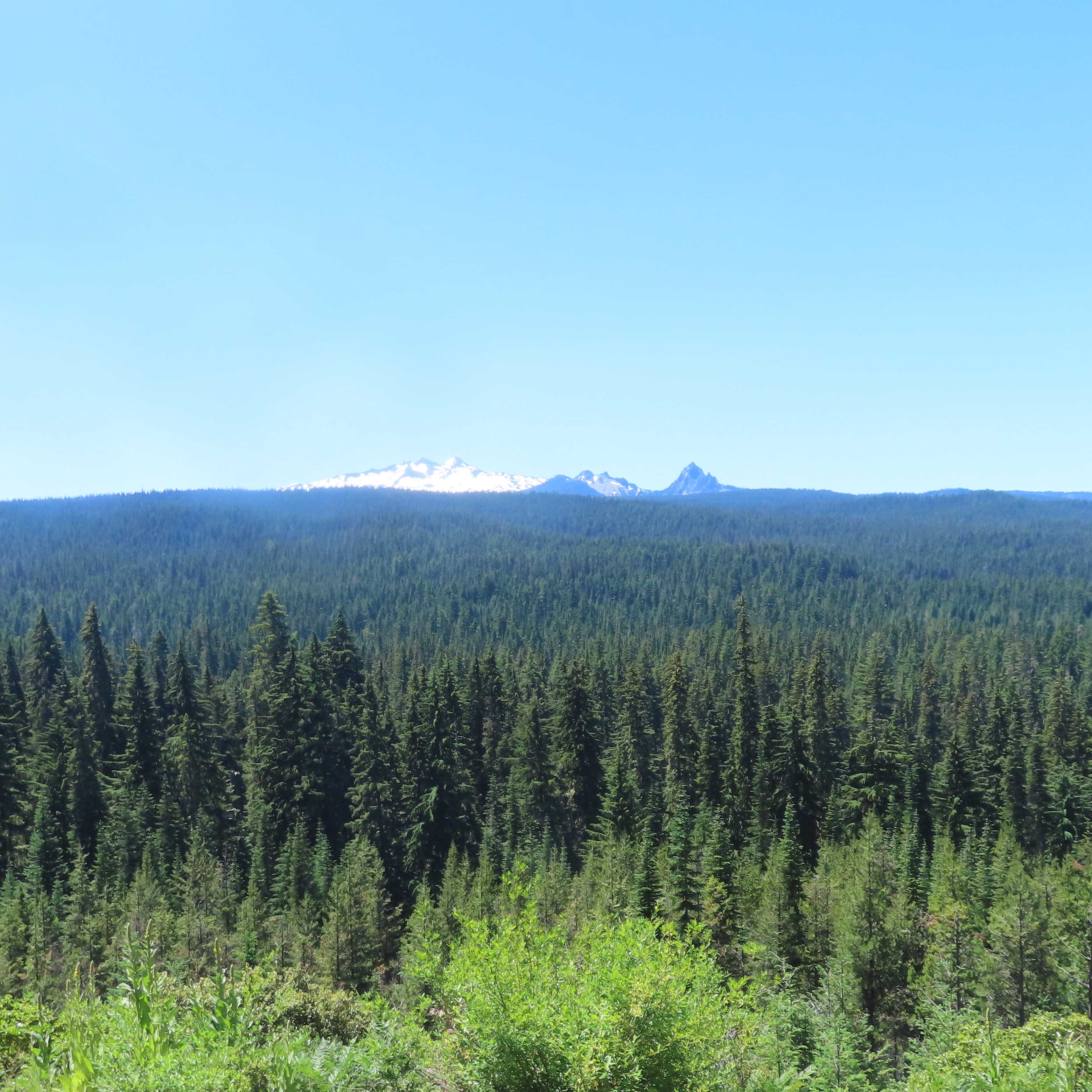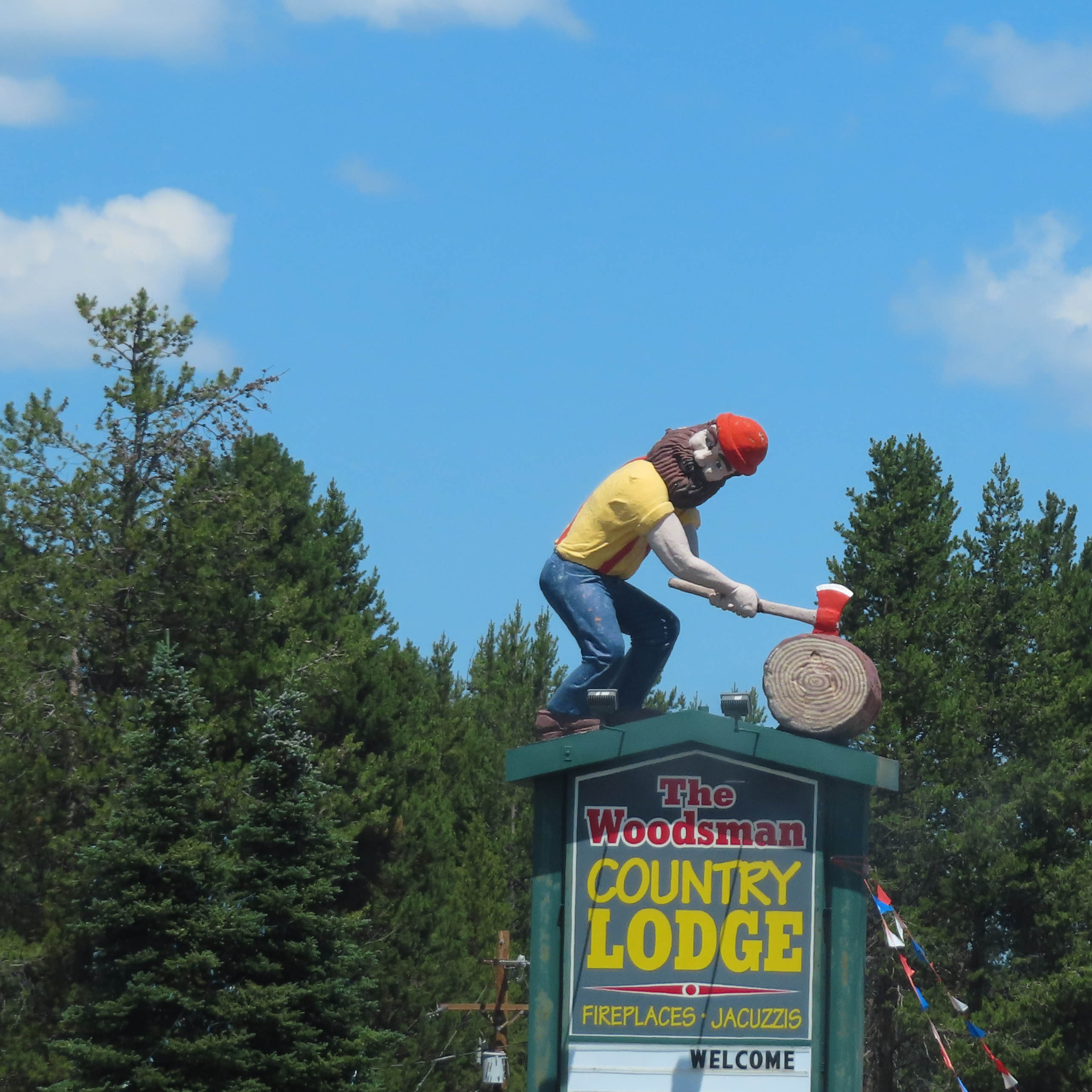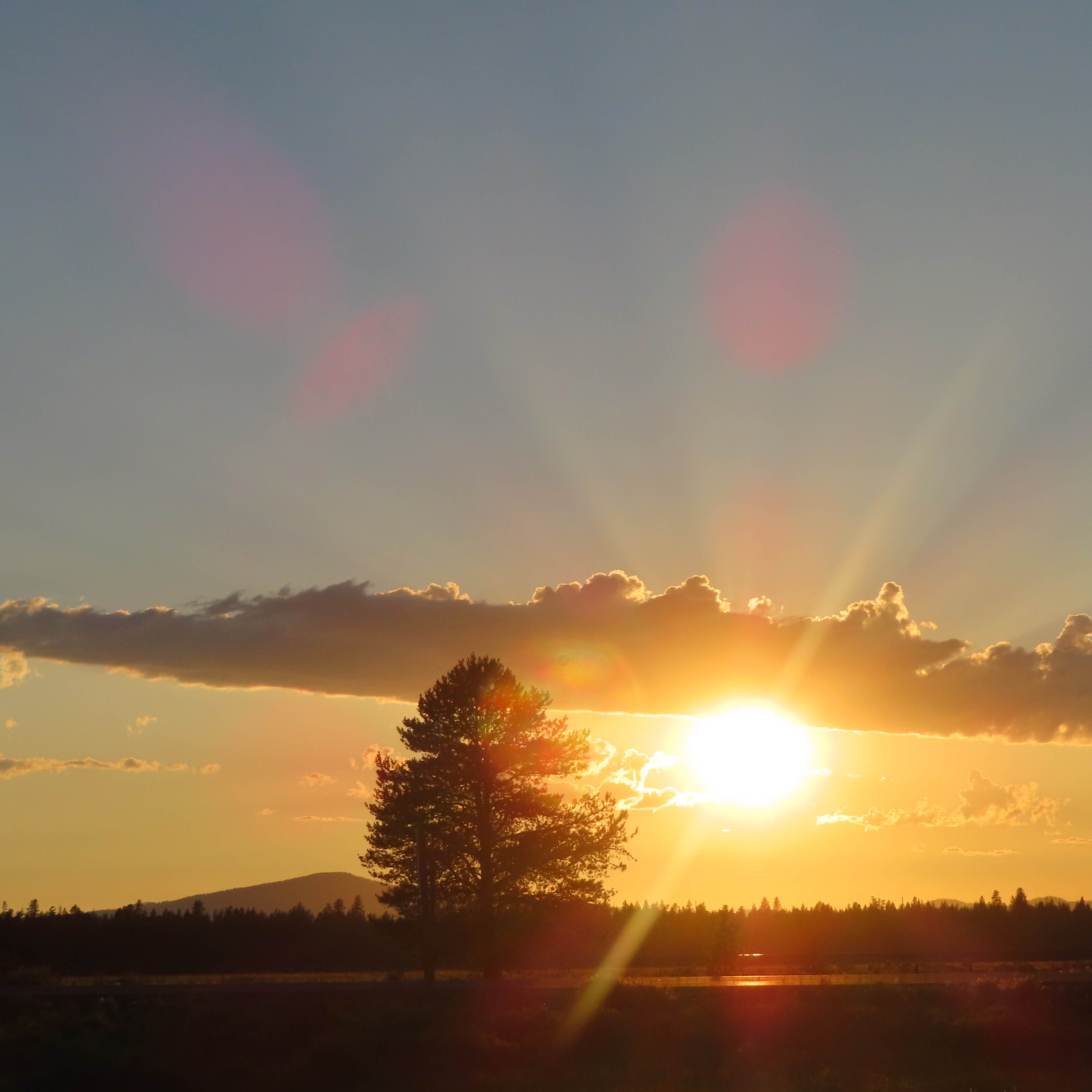 Friday, what a good day. We started with a "float" down the Deschutes River in Bend. Well we thought it was going to be a float, it ended up being 3/4 paddle 1/4 float LOL. We are not used to putting in this much work.  It didn't help that we had to fight both the wind and the current.  They have some good hydraulic engineers in Bend, they've built a "white water park" where you can actually surf in the river. You can also practice your kayaking skill there too. The surf area is in the middle of the river, to the right is a protected area for the wildlife, and to the left is a place for tube floaters to get a little "rapids" action. Too fun. Next we ate at Rockin' Dave's Bistro and Backstage Lounge, another DDD recommendation. When we ordered they asked our favorite band which would become our order name. We both got the Pork Bomb...d@#$ it was good! Smoked pork belly, ham, and jerk spiced pulled pork...not something you'd want to have everyday, but I felt after the work we'd just done it was warranted ( I almost got a blister). After that we drove up Pilot Butte State Scenic Viewpoint. WOW. What a great view of at least 5 peaks of the Cascades. We could ALMOST see Mt. St. Helens but not quite.  We also visited the last Blockbuster Video Store.  It was so funny, there was a couple in front of the store getting a selfie with the sign, they didn't even go in.  Next we did most of Drive #08 from the scenic drives book by heading west around Mt. Bachelor and back to our park.  As I was getting my sunset pictures for the day I spotted two ultralight pilots.  I'm not sure they intended to be out this late.  I actually thought they might land in the campground, but they didn't.  I'm not gonna lie, I am tired and my arms are going to be sore tomorrow but I loved today.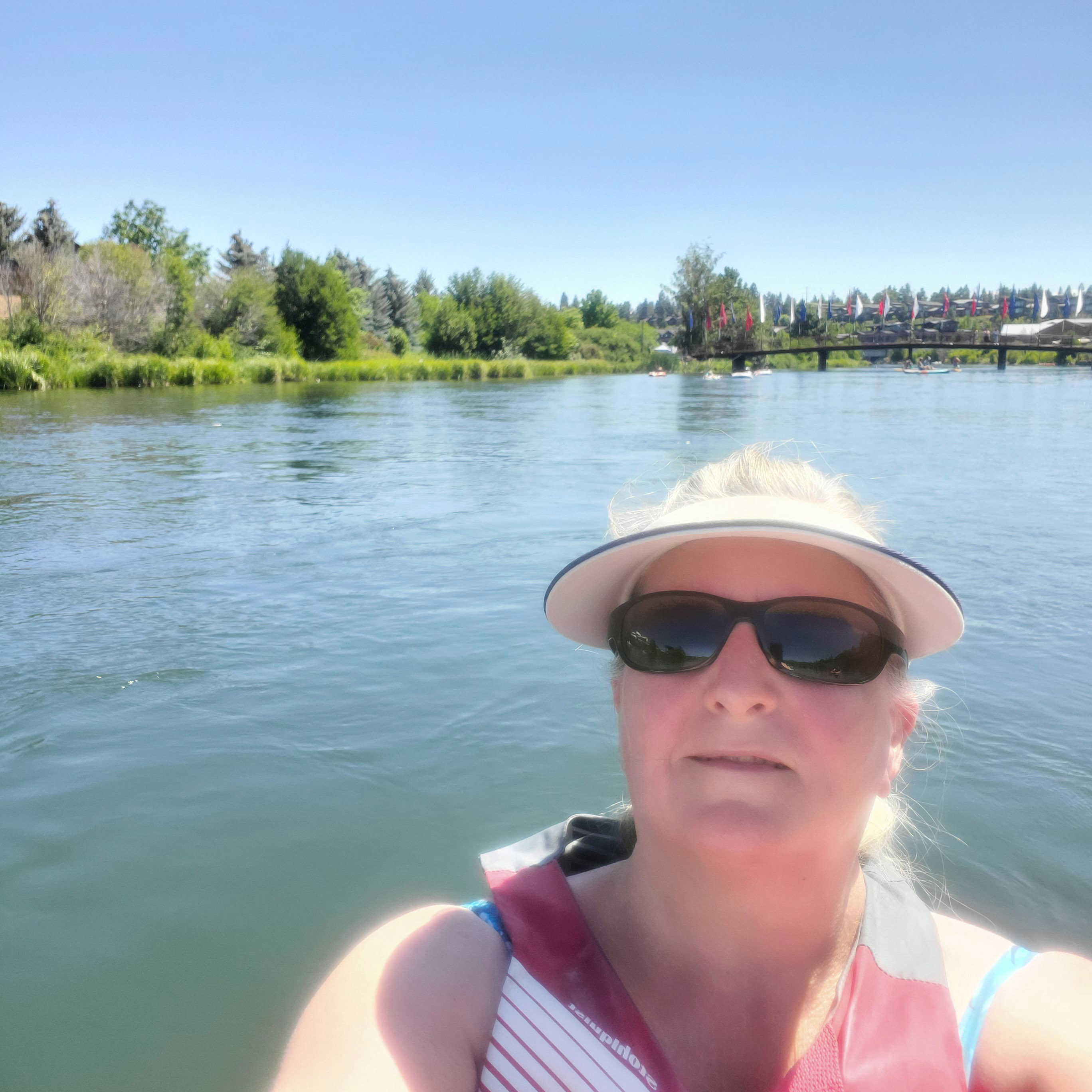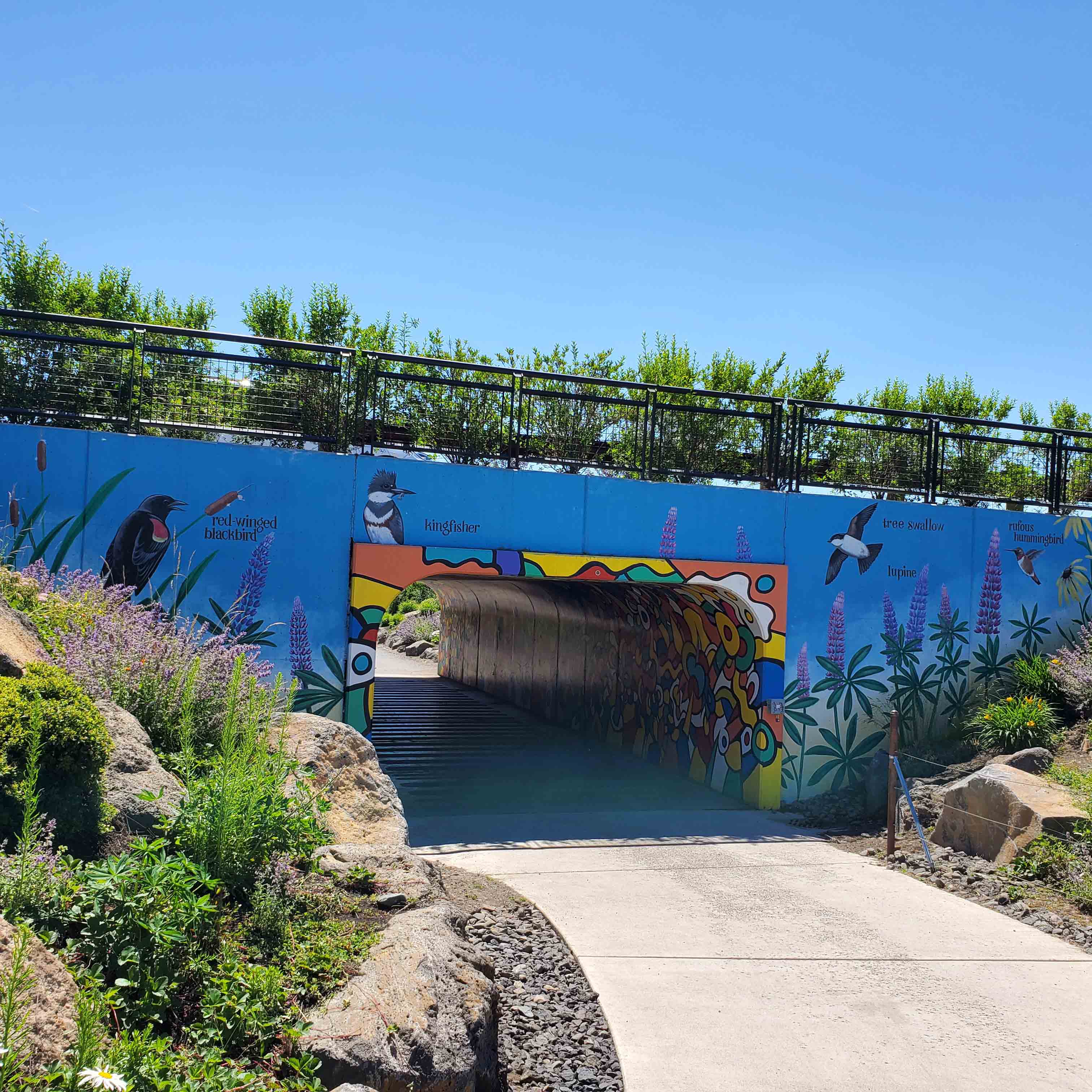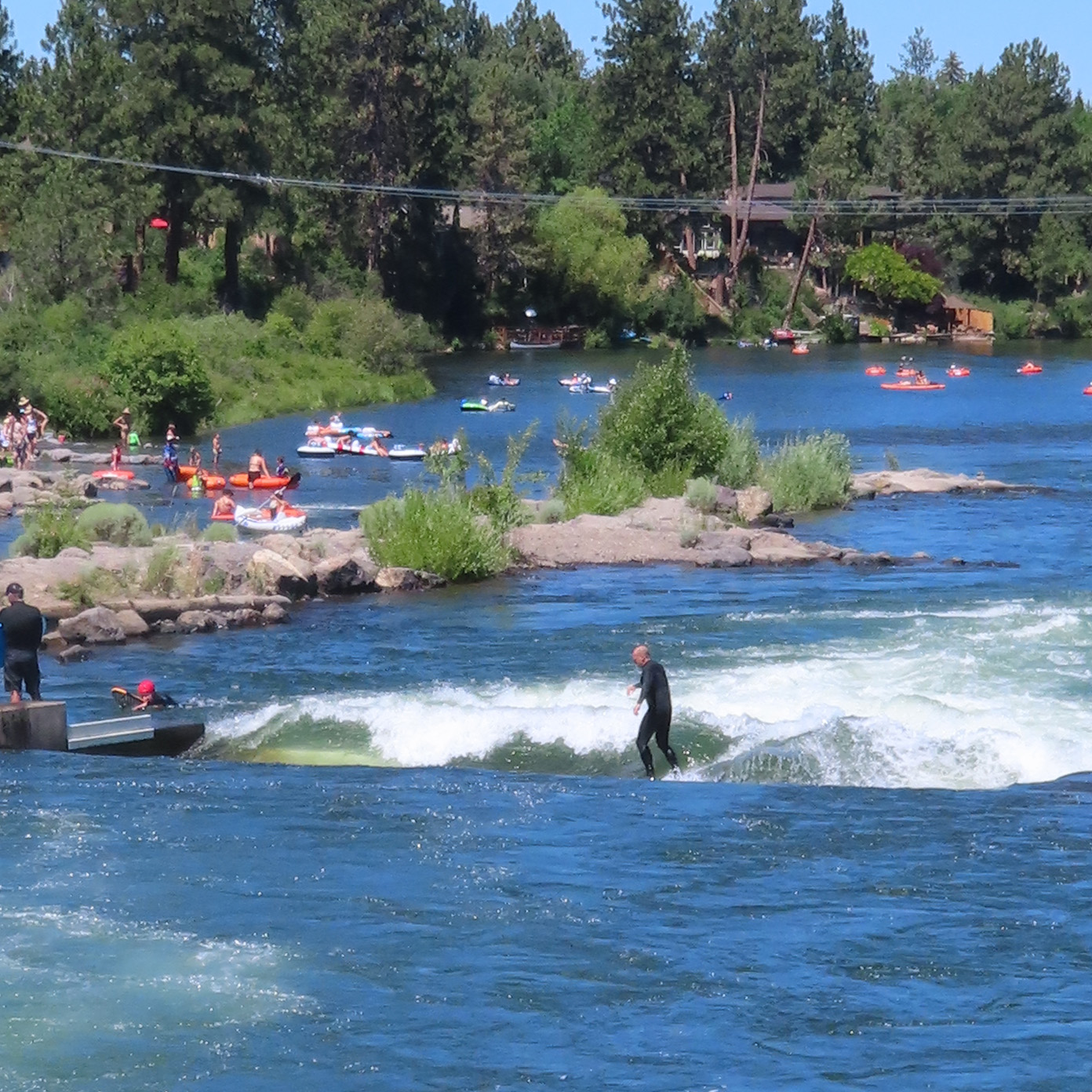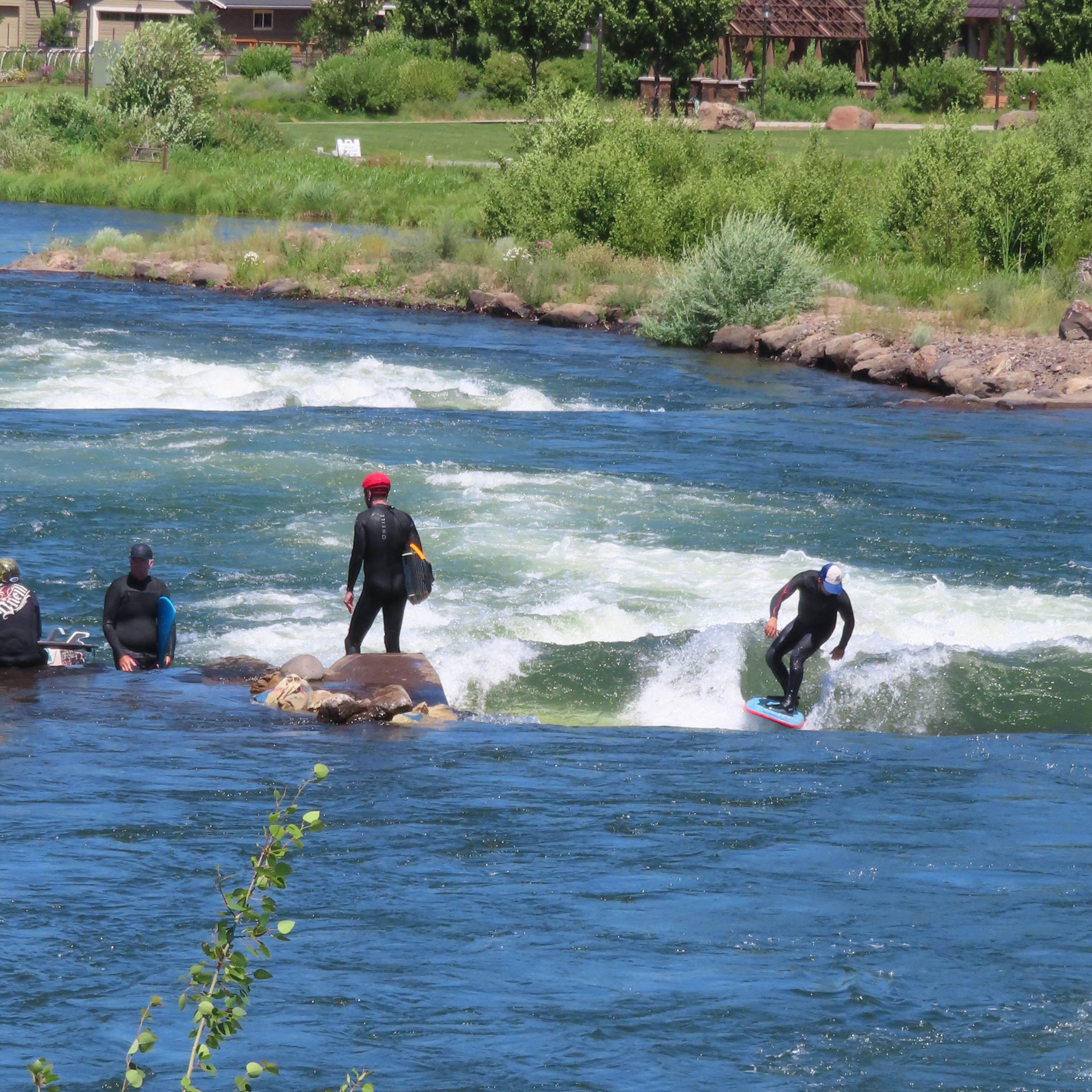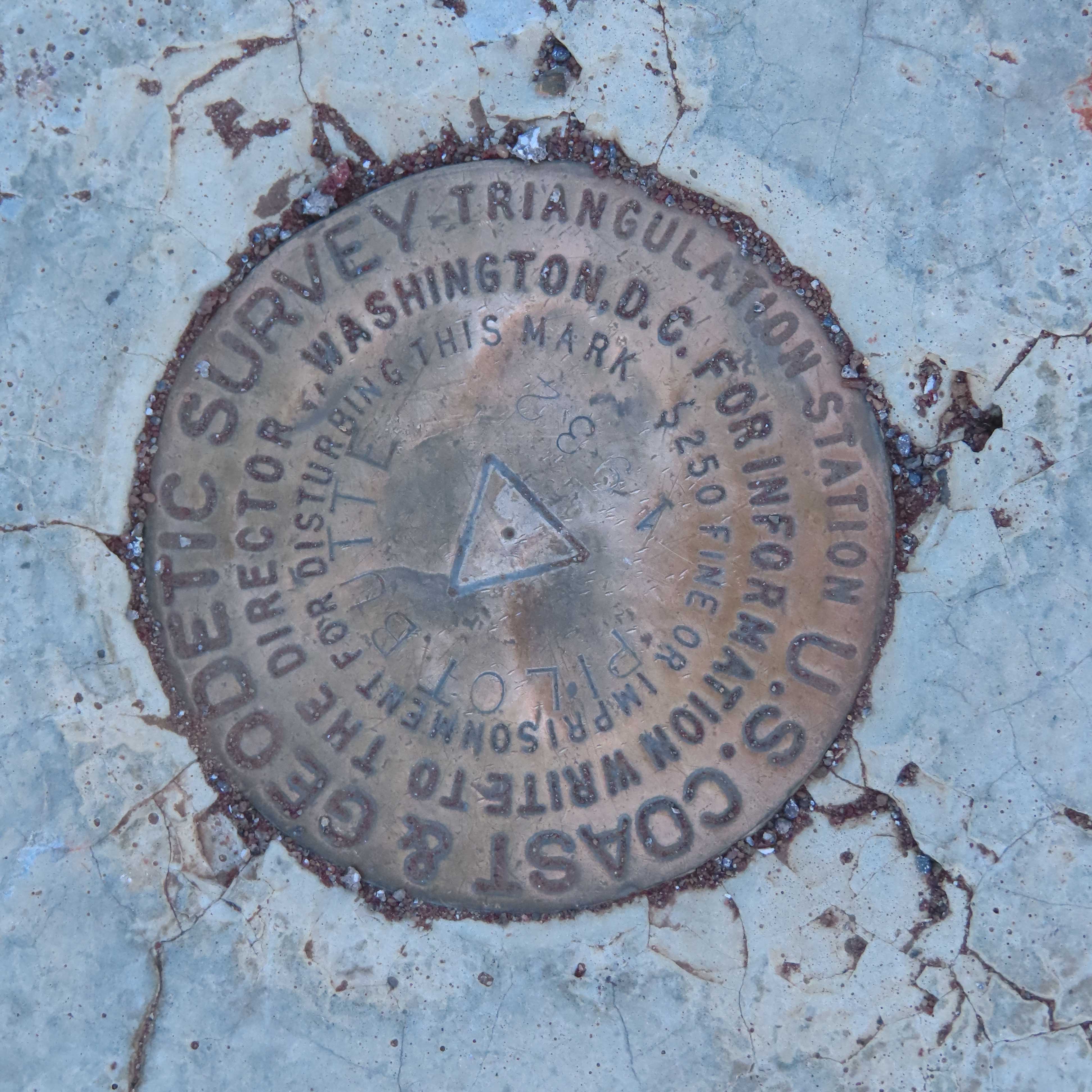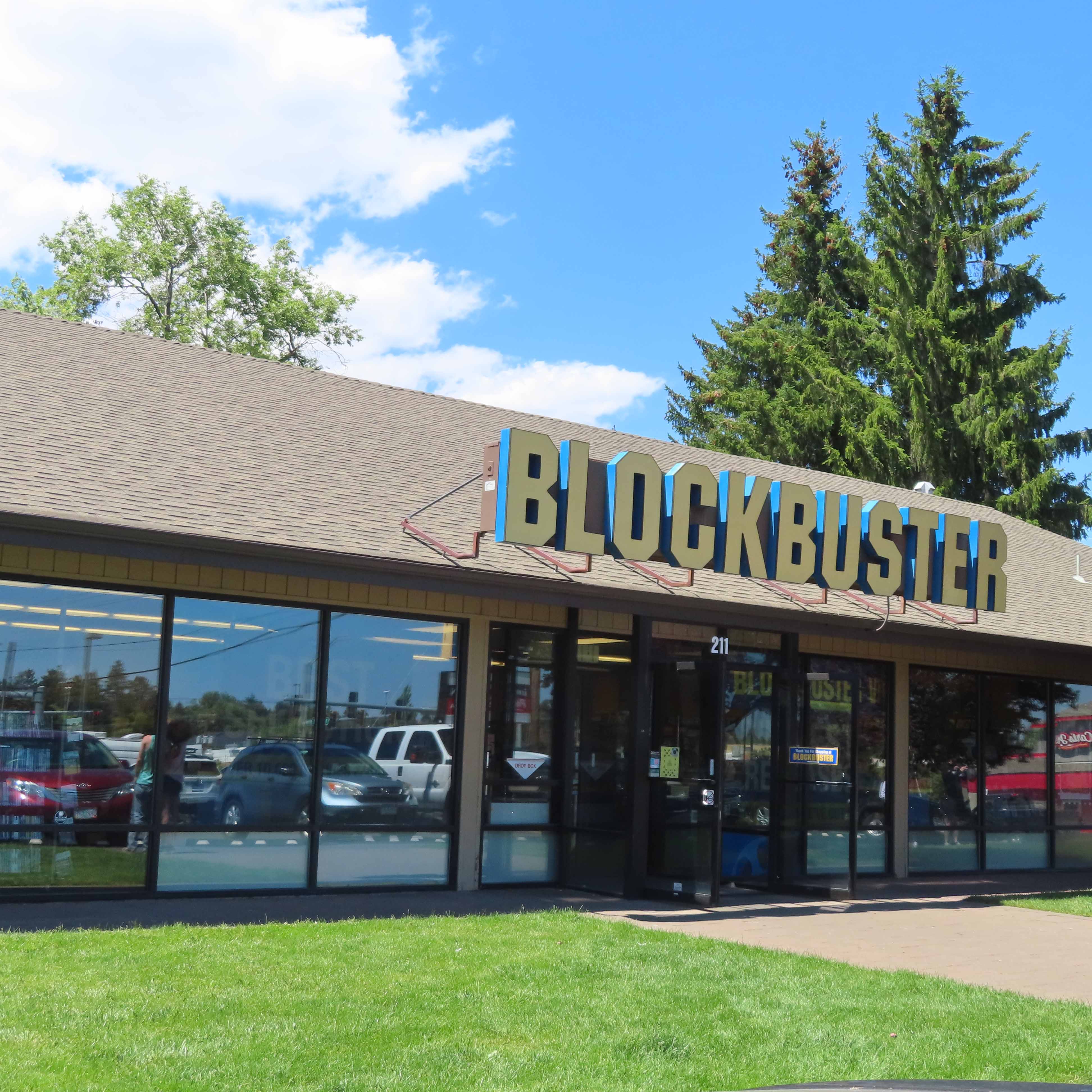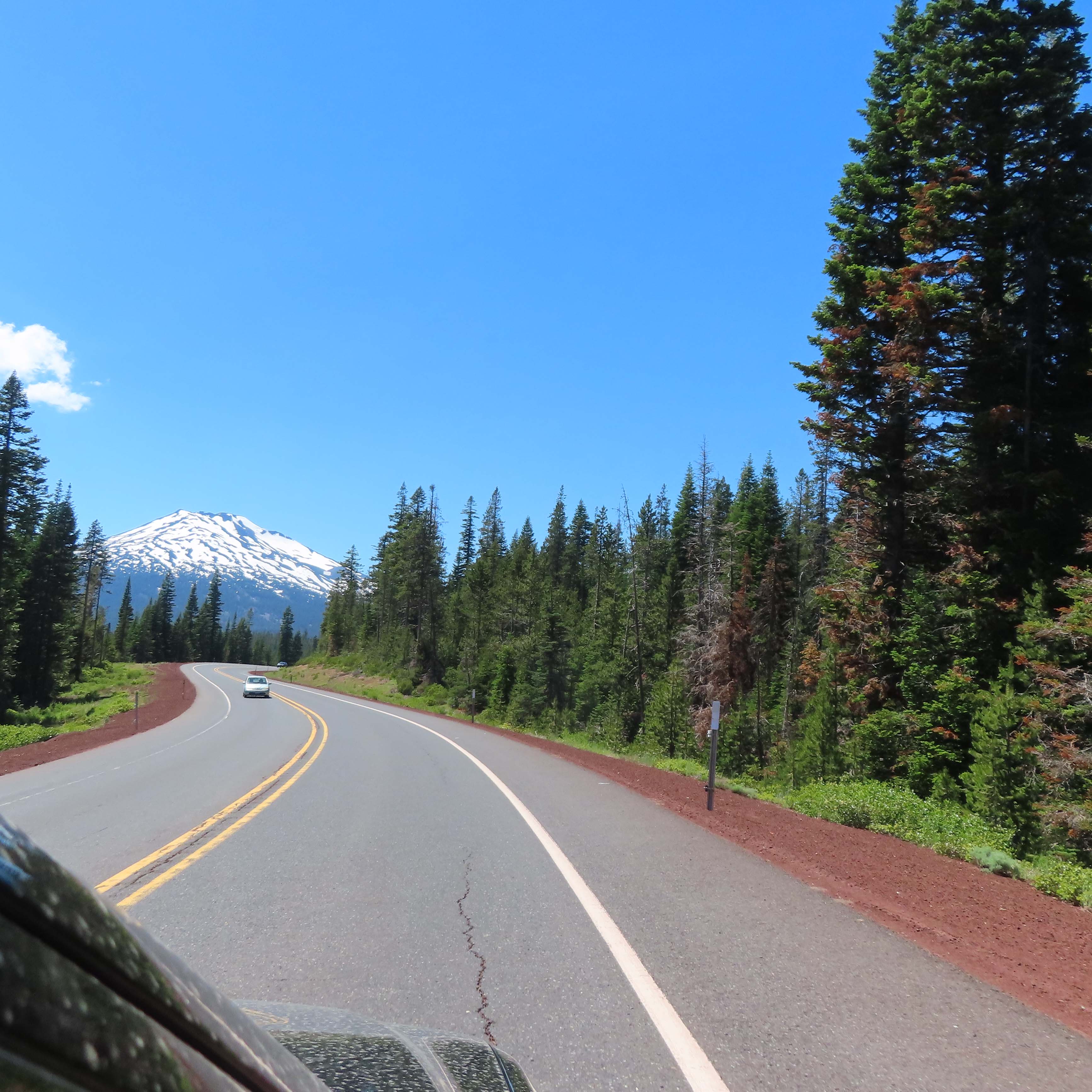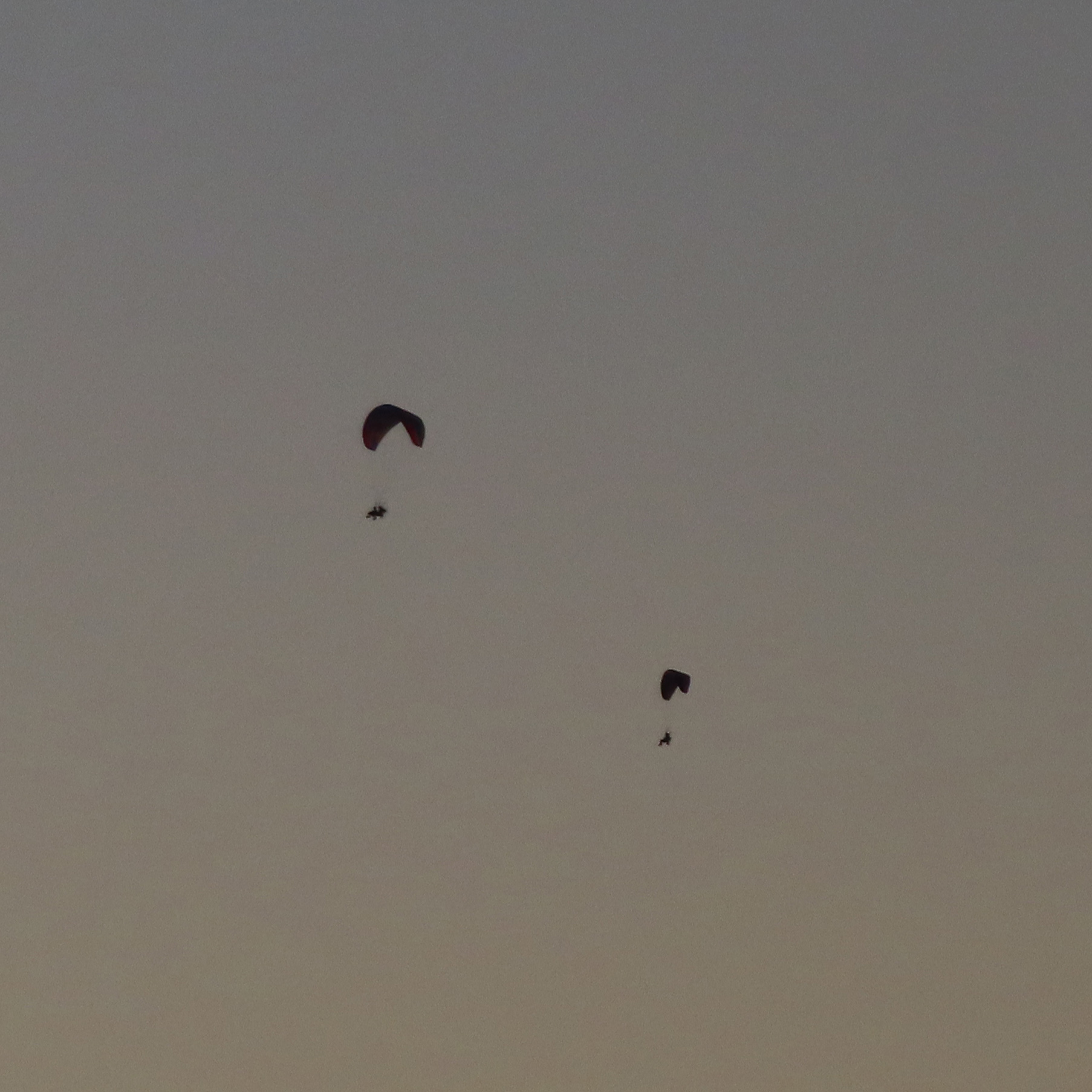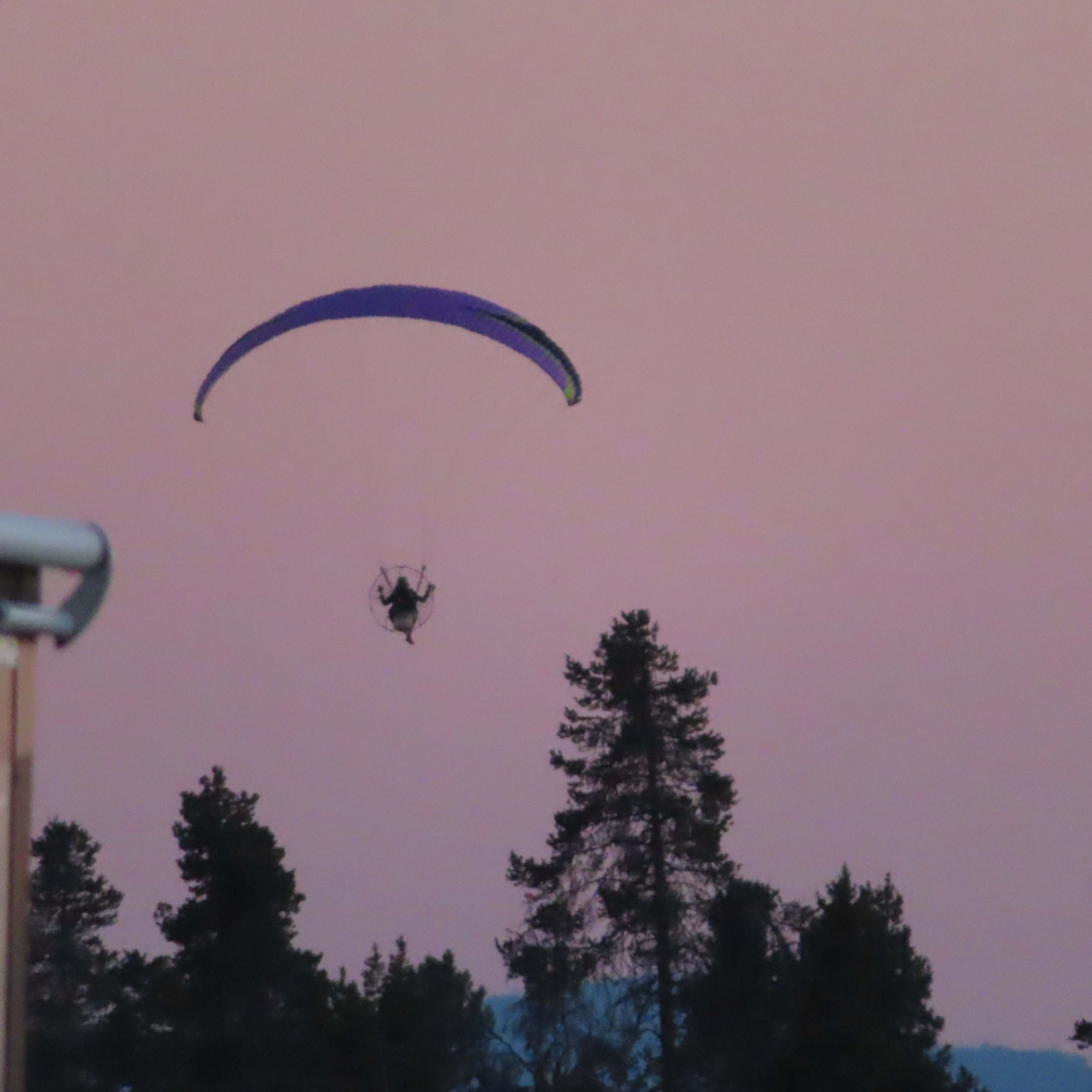 Saturday, whew what a day. We started with a plan to visit the Newberry Volcanic National Monument to do a couple of < 1 mile trails. When we got to the entry gate they let us know that there was a ranger talk/walk happening in 10 minutes at the second trail we were going to do. So we rearranged our plan to join that ranger led hike. I am so glad we did. The forest service ranger Emily was fun. She taught us about the area and was very engaging. We spotted a Pika and a hummingbird along the hike. It took a little longer than I'd planned but it was worth it. There were a couple of spots on the trail that made me nervous for my knees but I made it up and down without incident. Emily the ranger also told us that the road just opened to drive up to Paulina Peak so we did that next. What a spectacular view. We followed that with a visit to Paulina Falls. They were very easy access and pretty. Next we visited La Pine State Park to see the Big Tree, a 500 year, old, 162 ft. Ponderosa pine. Not a Sequoia, but still a huge tree. We returned to the Newberry Volcanic Nat. Mon. at the Lava Lands visitor center. They had some very informative displays about how the unique features of the area were created. Next up, I managed to find a quilt shop, The Quilt Basket. We were going to make a Walmart grocery stop but the parking lot was packed...I decided I could find something for us to eat at the motorhome for the next few days rather than try to brave that throng. We finished up some leftovers when we got home and considered some naps LOL. Bonus point my arms weren't nearly as sore as I expected.
Make Life An Adventure Y'all!