Oklahoma City, OK - Week 5
Apr. 19 - Apr. 25, 2020
Sunday, I was successful in getting my grocery pick up order today. I could have lasted another week but would have been out of eggs and milk.  We could have ordered pick up and quite frankly I am getting tired of cooking every day so I might adjust our future menus, LOL.  Elard hasn't complained about the food, and our daily food costs (dining out + groceries) are trending about 20% less this year over last year so far. It was cloudy and cold all day so I didn't get my walk in, instead I used the aerobic step. Glad I made myself do it but it is so boring (kind of like me telling you all about it!). I also started planning our travels again, what with the talk now of reopening the country.  We have decided that if things with the virus continues to improve, then we will head thru the western states rather than the mid-west as we originally planned.  North Dakota, South Dakota, Montana, Western Idaho, Utah, Wyoming, Nebraska, Kansas, and back to Florida for the fall/winter. We have a tour of the John Deere plant in Waterloo Iowa the last week of May.  Hopefully that will not get cancelled.  I am not going to make firm reservations more than a month out, so that if things go south we can change direction quickly. We have been taking our temperatures twice per day just that we have something to indicate whether we've been infected. We've been doing this for 21 days now and if we've been infected then we are completely a-symptomatic. I started this when Florida and Texas started stopping people with Louisiana license plates cross the state lines.  I figured if we get stopped then we have some evidence to show we are not carriers.  
Monday, today was so pretty.  I spent the day making a few masks for us so when they open the quilt shops I can go shopping.  I did some clothing repairs as well.  It was a good use of the day.  Elard went with me on my 4 mile walk today (I'm going to miss this trail when we move along).  I'd made enough food on Saturday and Sunday for us to have leftover for a few days.  I planned a Route 66 to the east of Oklahoma City for Monday. Should be fun and at least we'll get some pictures! Meanwhile, back to the Sudoku.
Tuesday, we had another short, safe, excursion on Route 66 today.  It started with POPS, a "new" Route 66 icon opened in 2007.  It is essentially a rest stop / gas station with a 66 foot sculpture of a soda bottle that they light up with multi colored LED lights at night.  They also have a HUGE selection of sodas and a cafe.  We didn't go inside but the sculpture and their building is awesome.  Next was the Old Round Barn which was built in 1898.  Its roof had to be rebuilt after a collapse in 1988. I would have loved to gone inside.  Across the street was the Biker Shack, looked like a place for fun... Next was John Hargrove's OK County 66.  When he retired, he built miniature versions of Route 66 attractions from across the country.  The gate was closed so we just took photos from the driveway. We got some pictures of the "Boundary on 66" a BBQ joint located near the "boundary" of one of the land runs in Oklahoma, it was closed.  We took a detour into Luther to find the 116 Farmstead Market & Table restaurant. They were open for takeout but we didn't stop. Next was the Threatt Filling Station, an African American business on the road in the time of segregation. I hope they are able keep it from being demolished. Next was the Butcher BBQ Stand, I was really, really hoping it would be open but alas it was not to be. Another place I was really hoping would be open was the Seaba Station Motorcycle Museum. They weren't. We ended the tour in the small town of Chandler with the Lincoln Motel. An old fashioned cottage style motel built in 1936 and still in use! It was cute. On our return we took a few photos of "down town" Chandler and returned to OK City and Byron's liquor store for a restock. It was nice to be out.  The evening was dominated by some severe thunderstorms but we didn't have to run. This Oklahoma weather is a bit crazy... The sun was shining at the RV park and the weather radio is going off every 15 minutes!  I'm afraid that knocks the state off the permanent settlement list for me.
(When creating this post I realized that I never included the links in the week 3 of Oklahoma City post. Check it out if you want those points of interest and the recipes I mentioned.)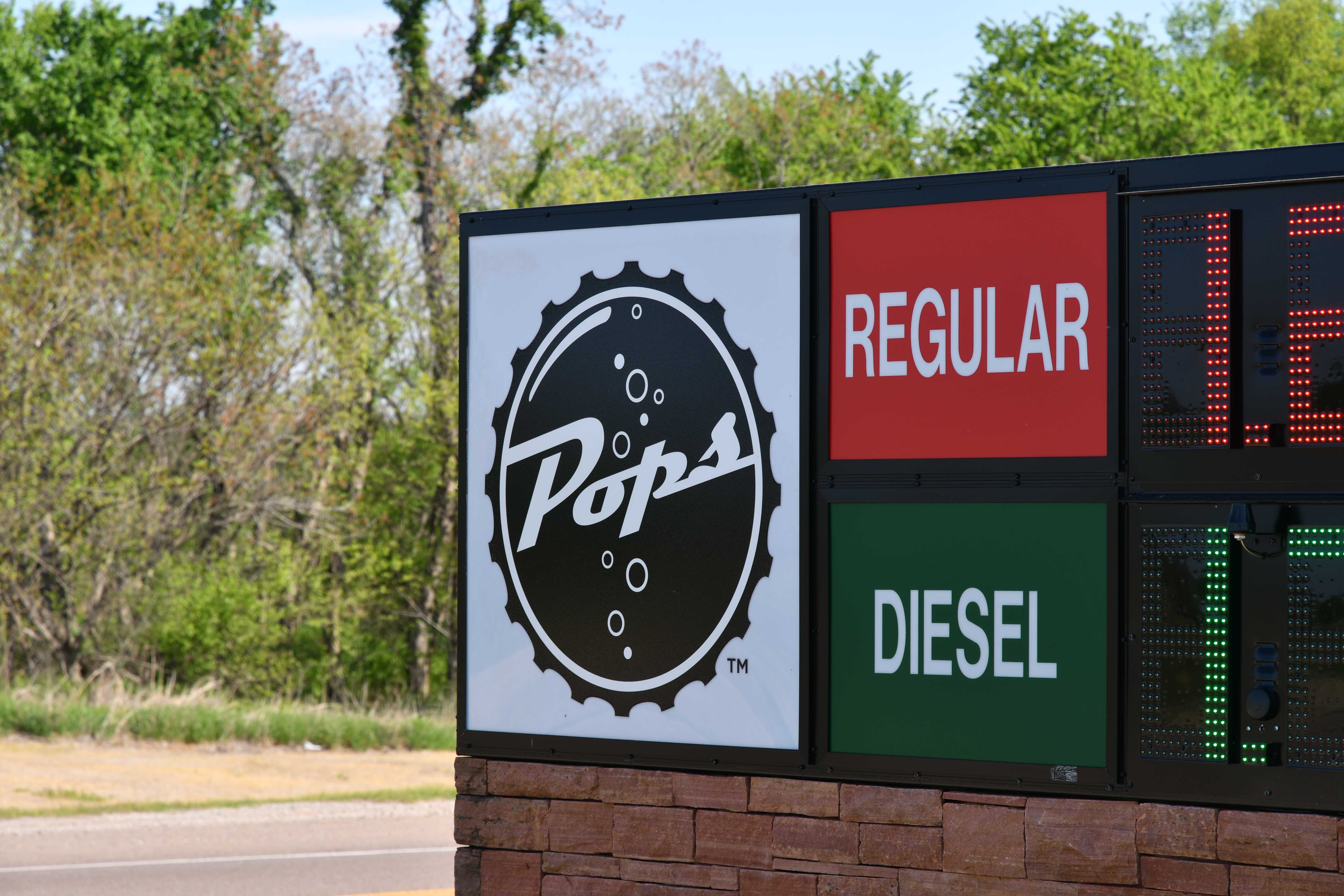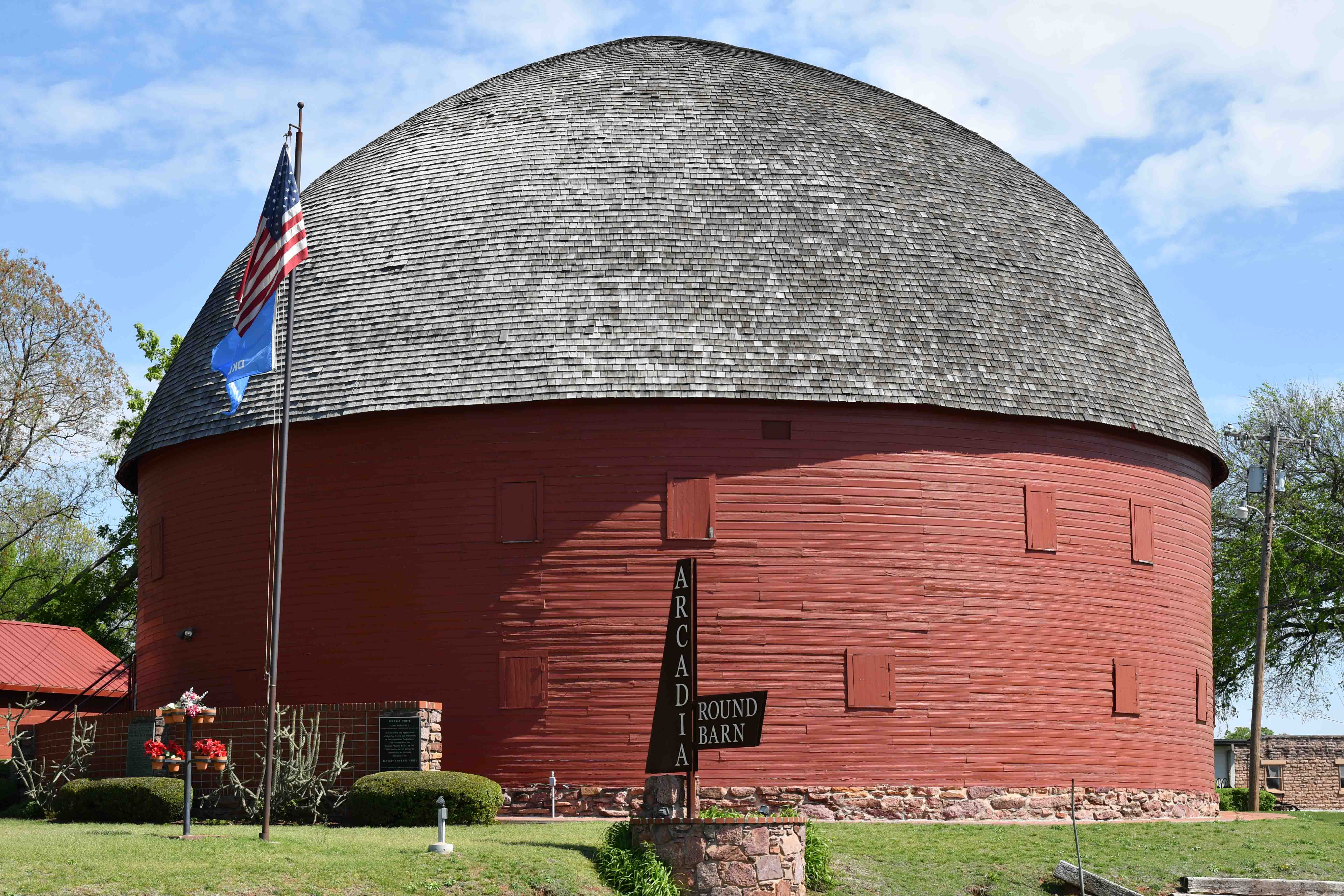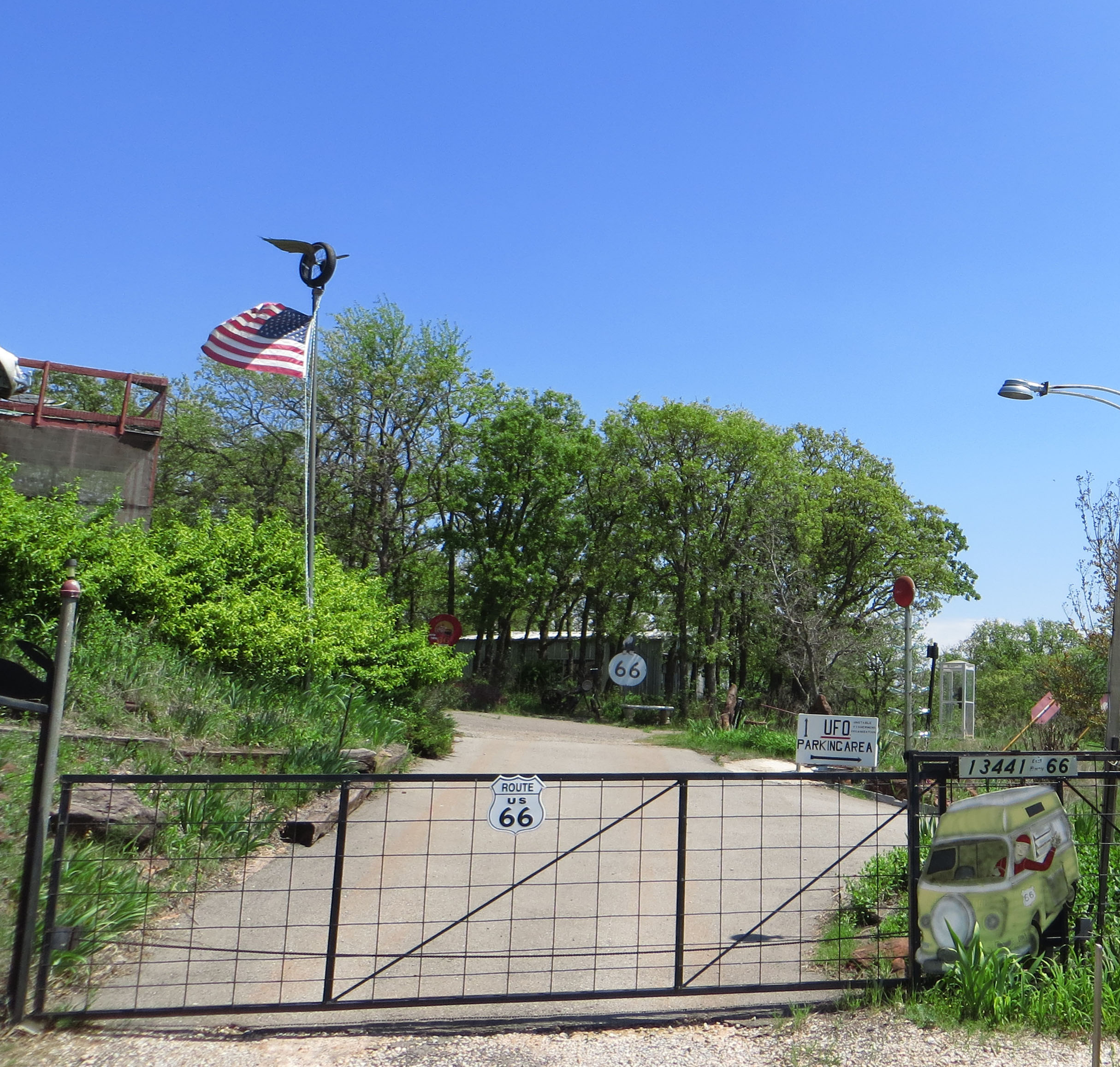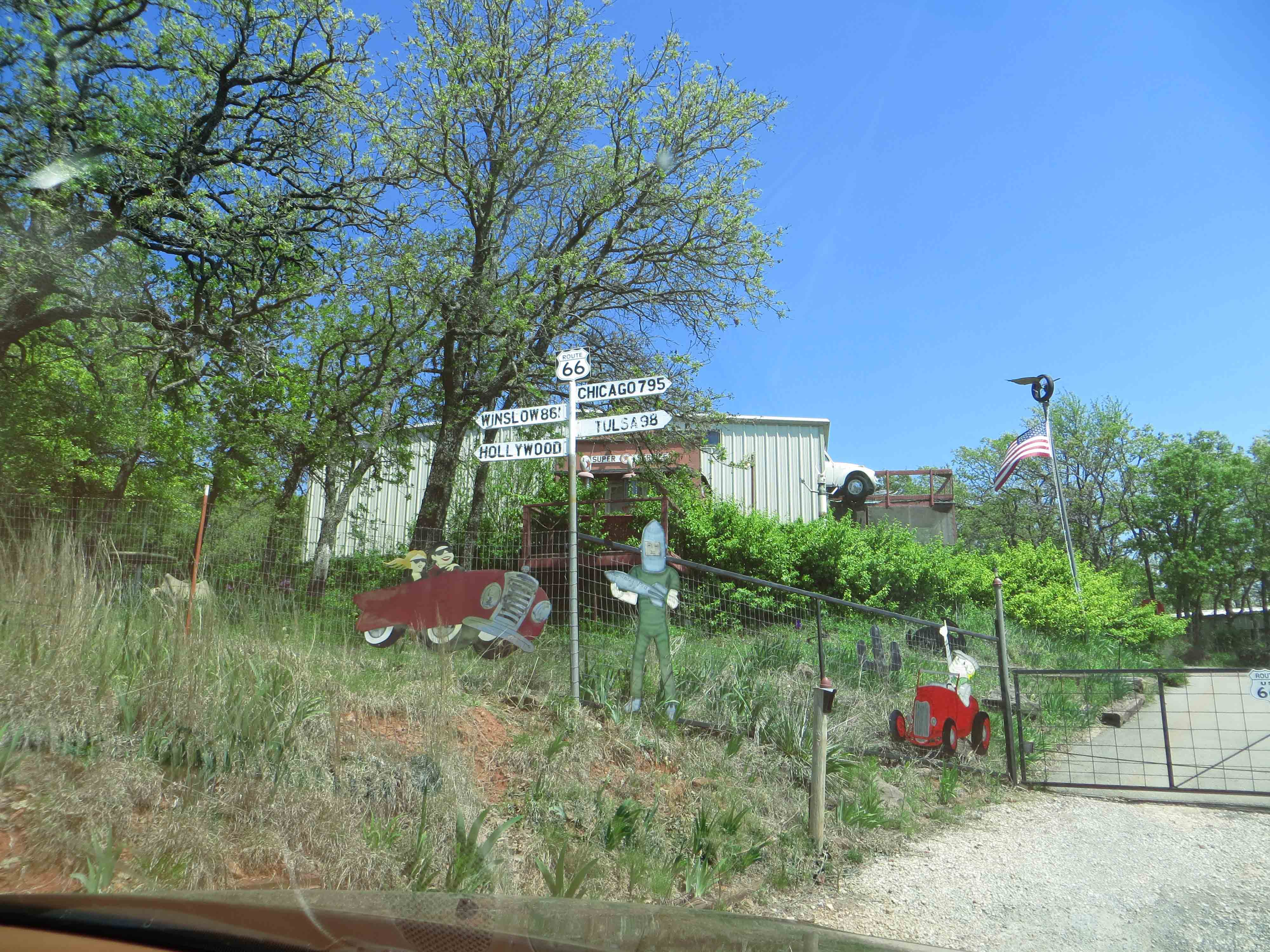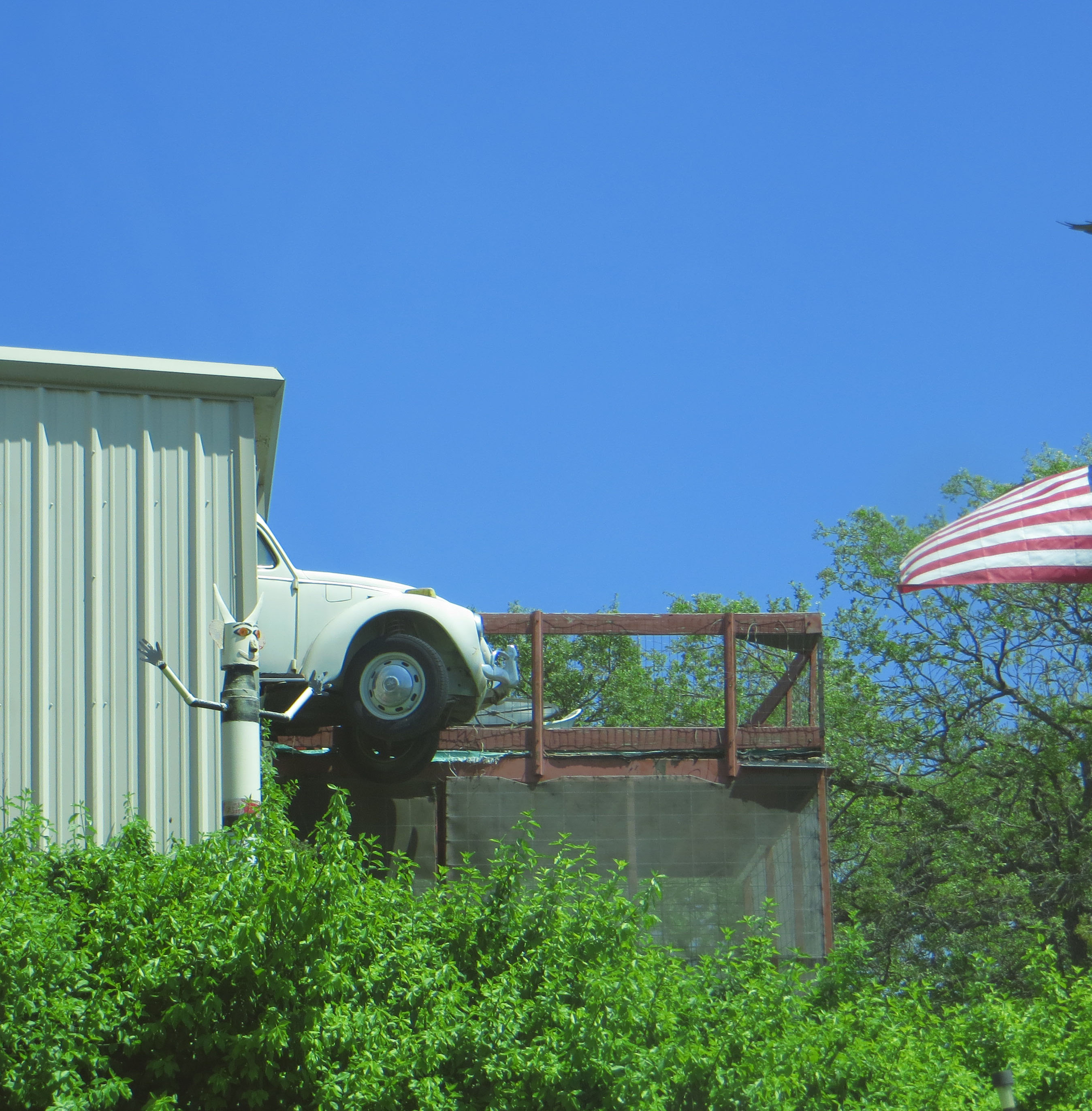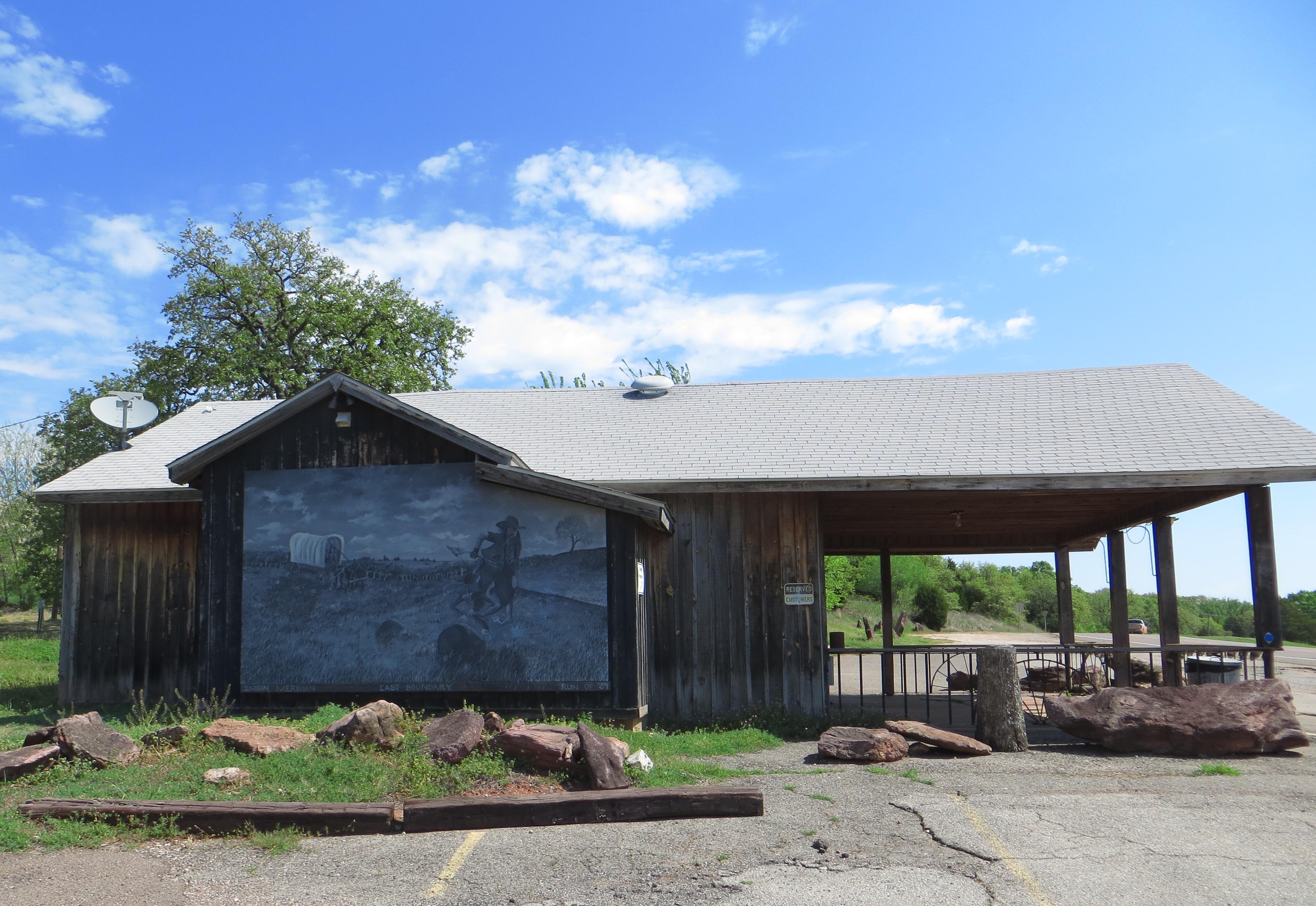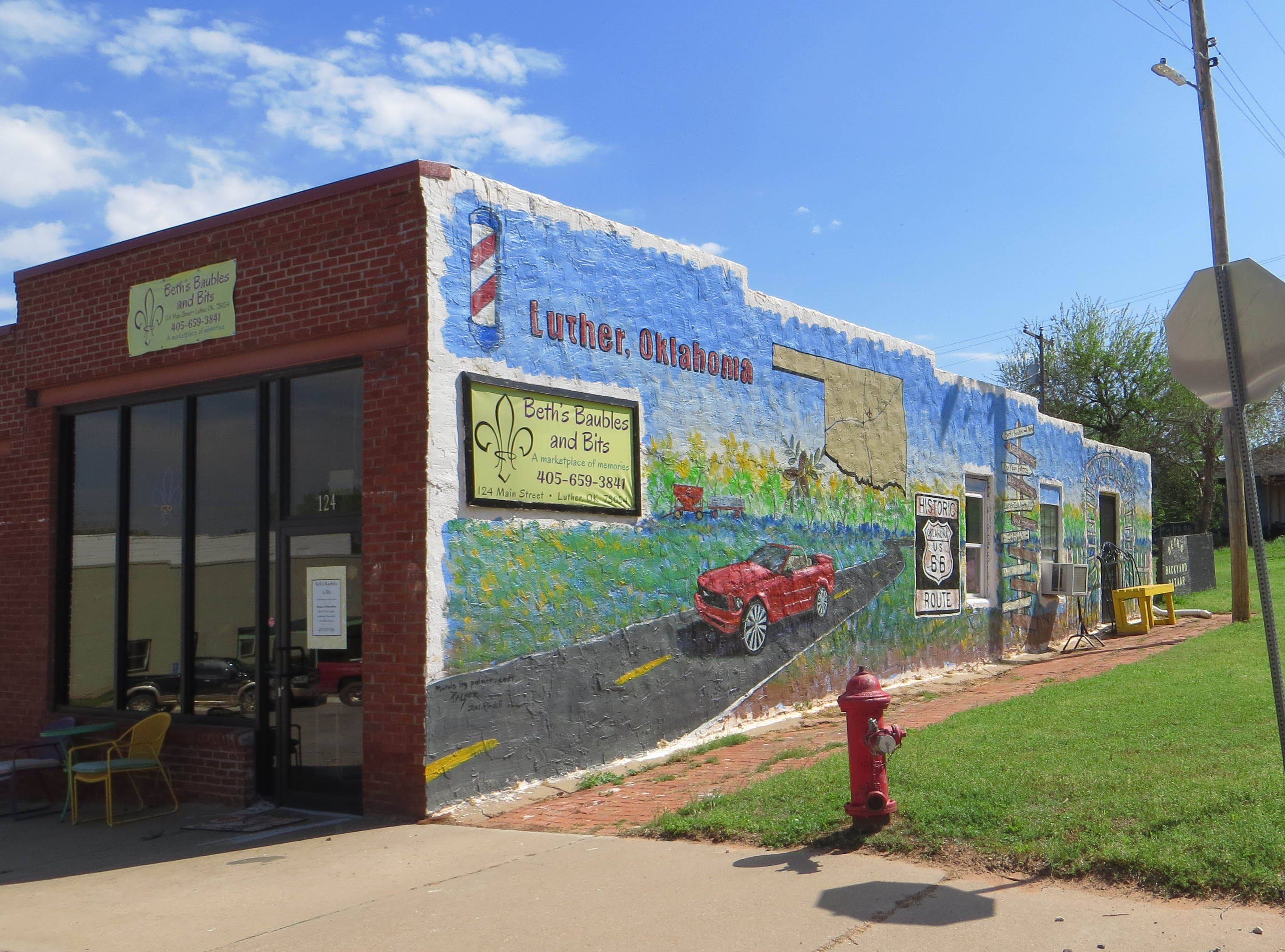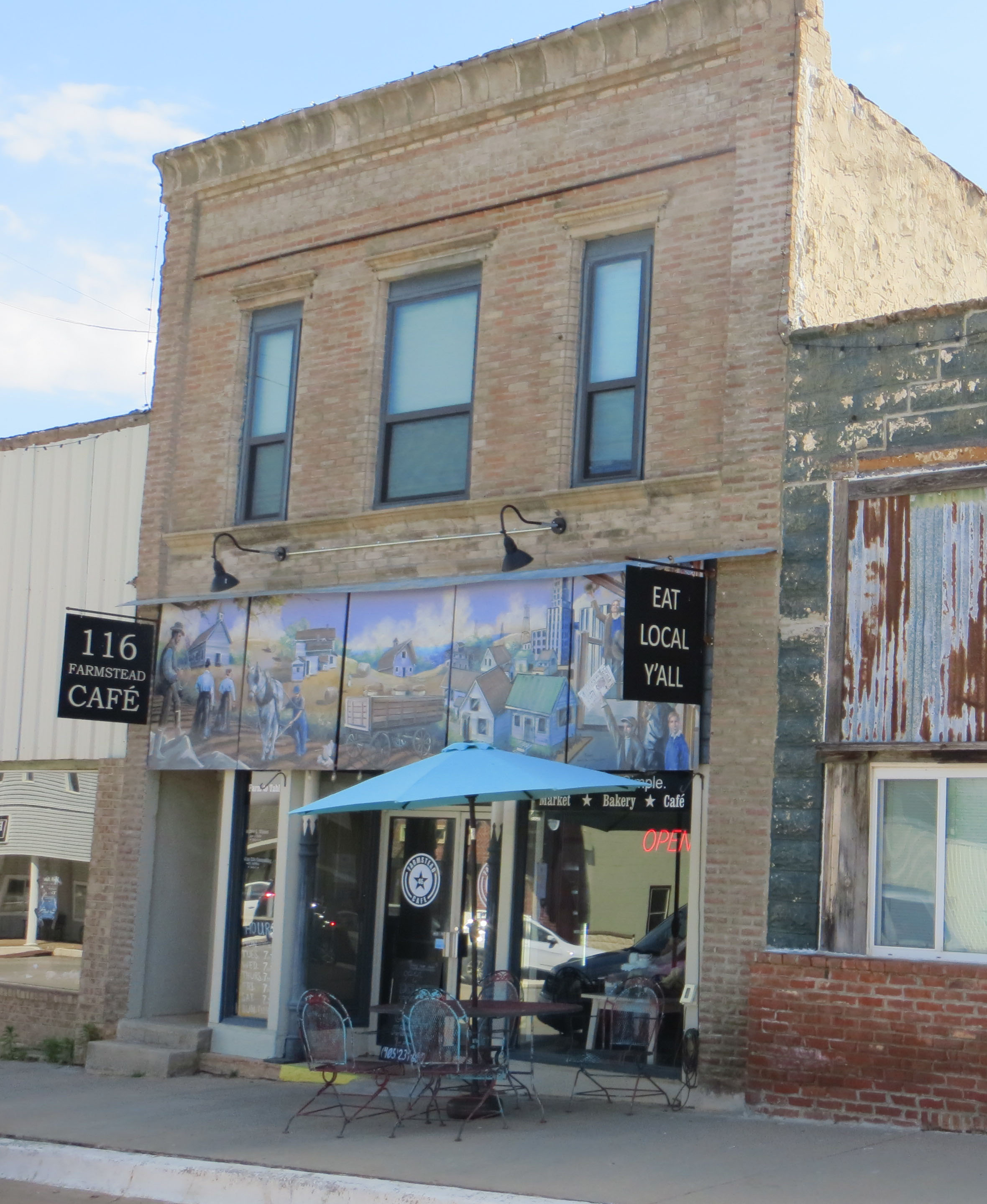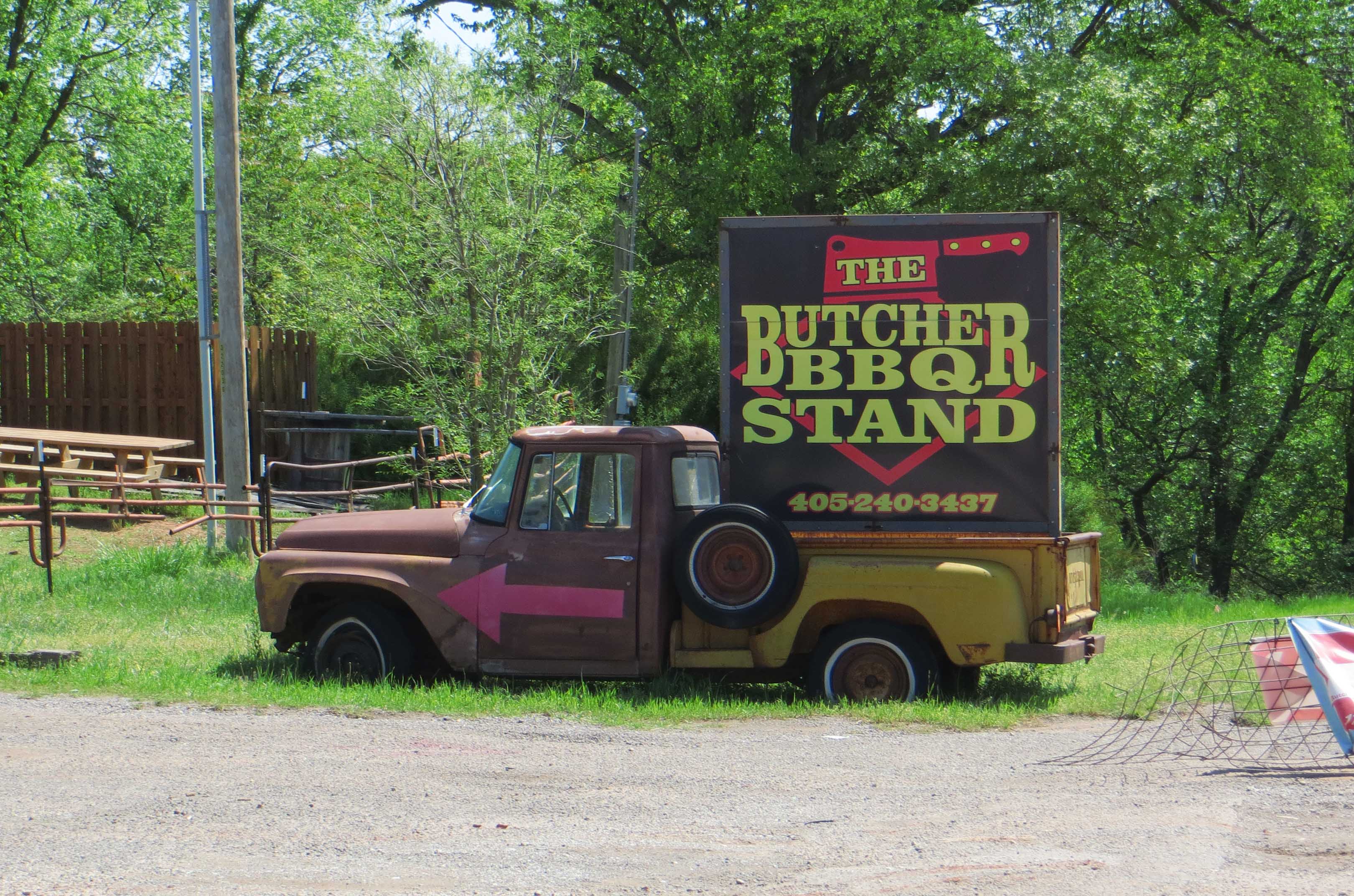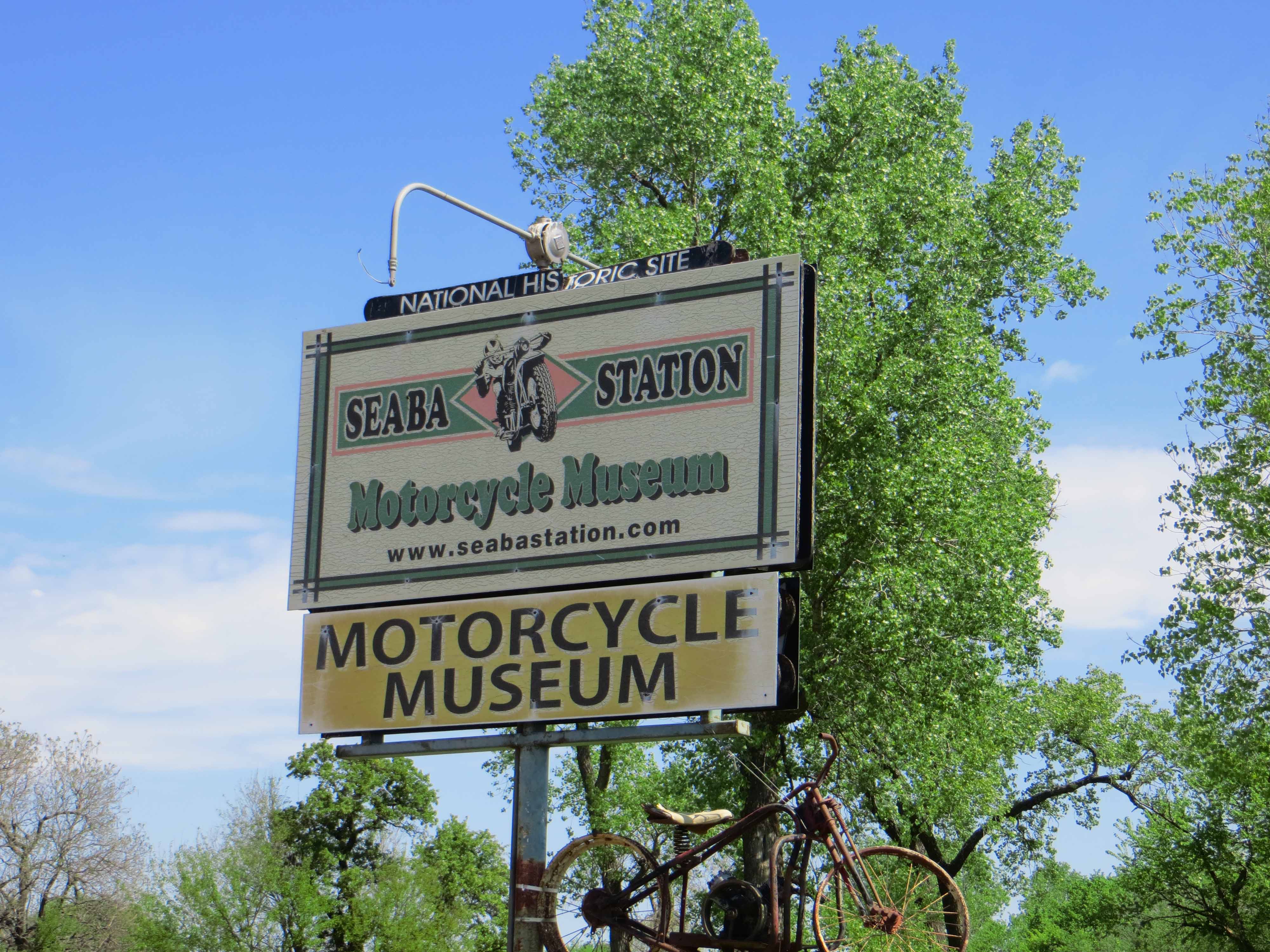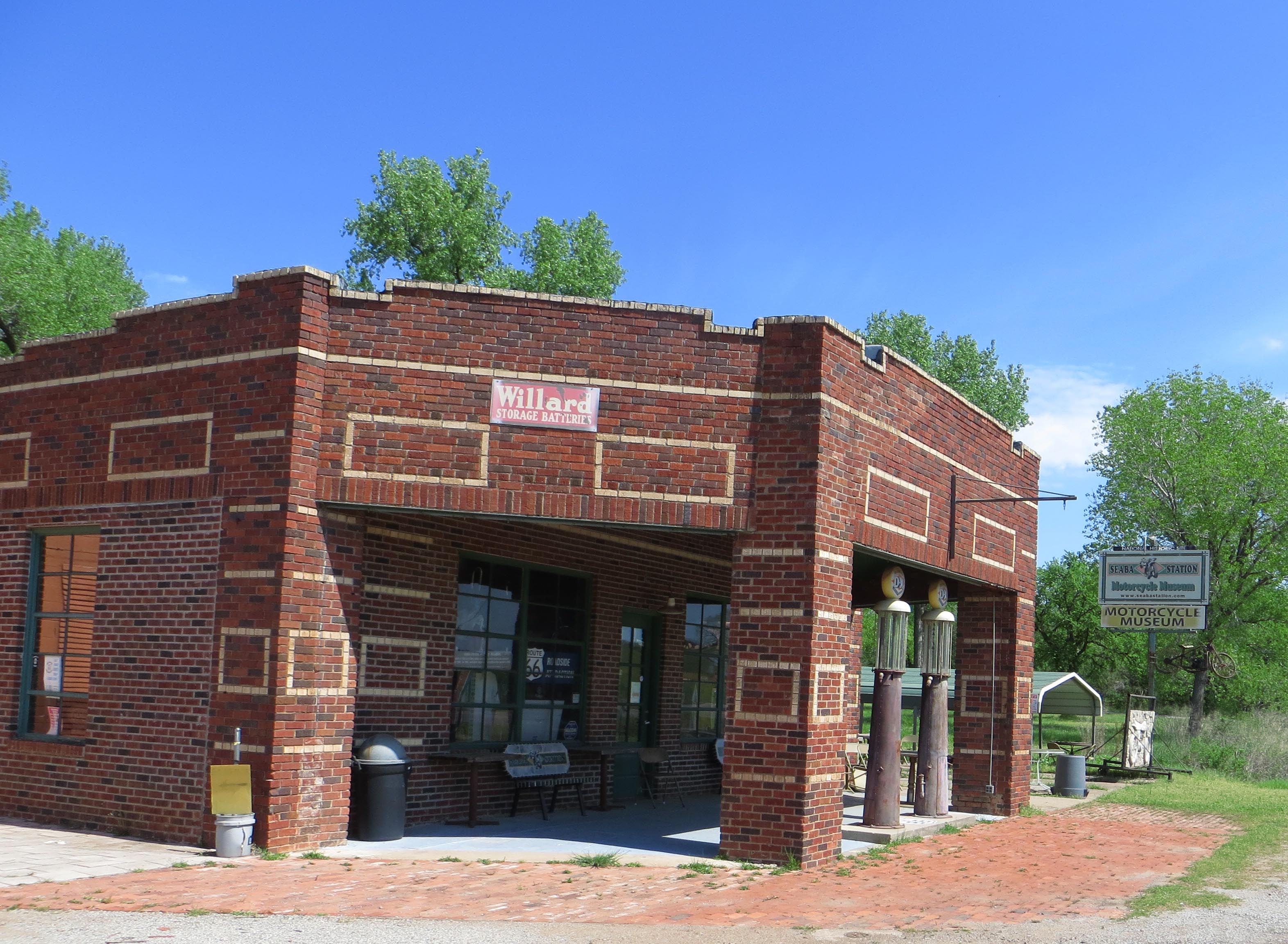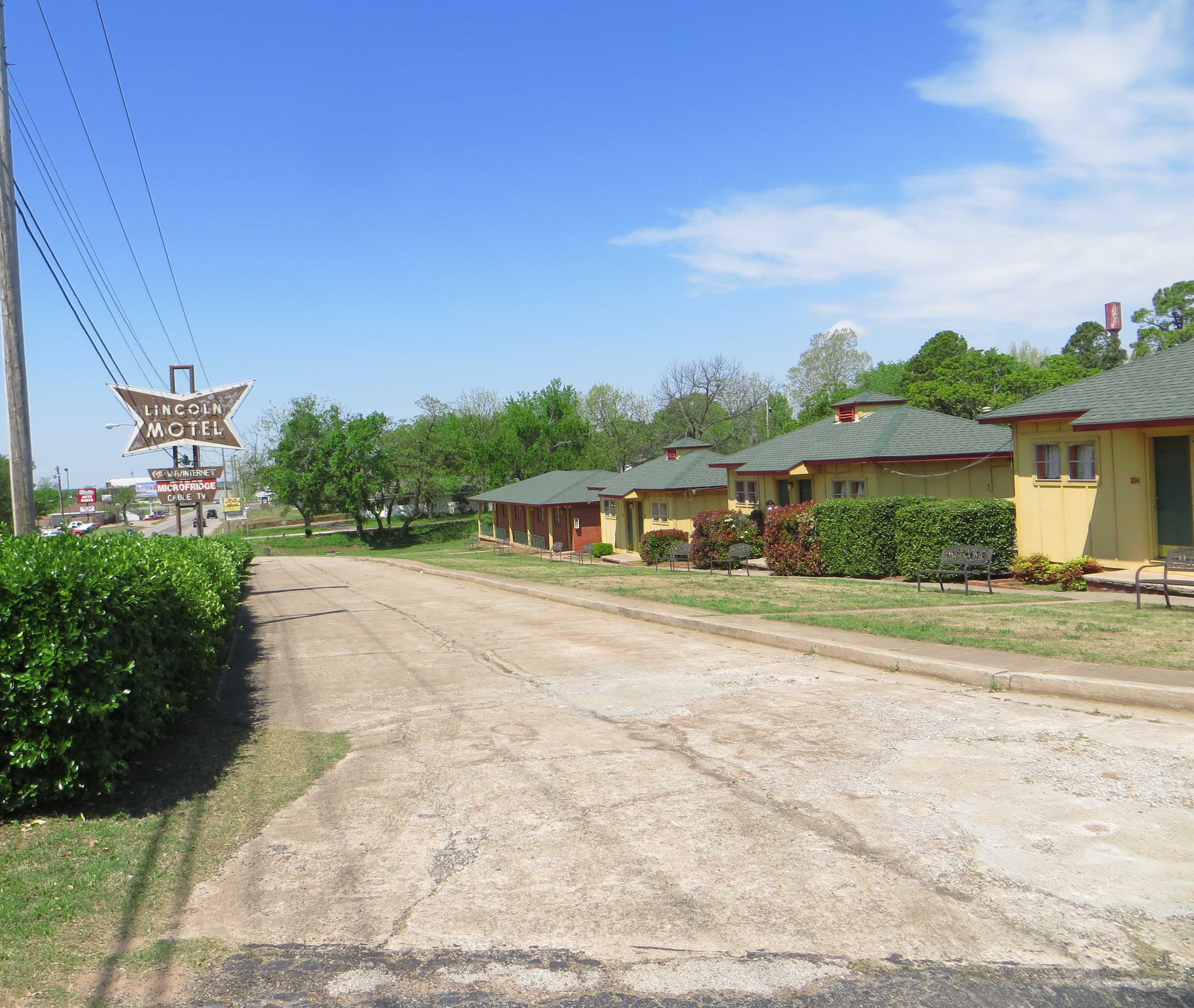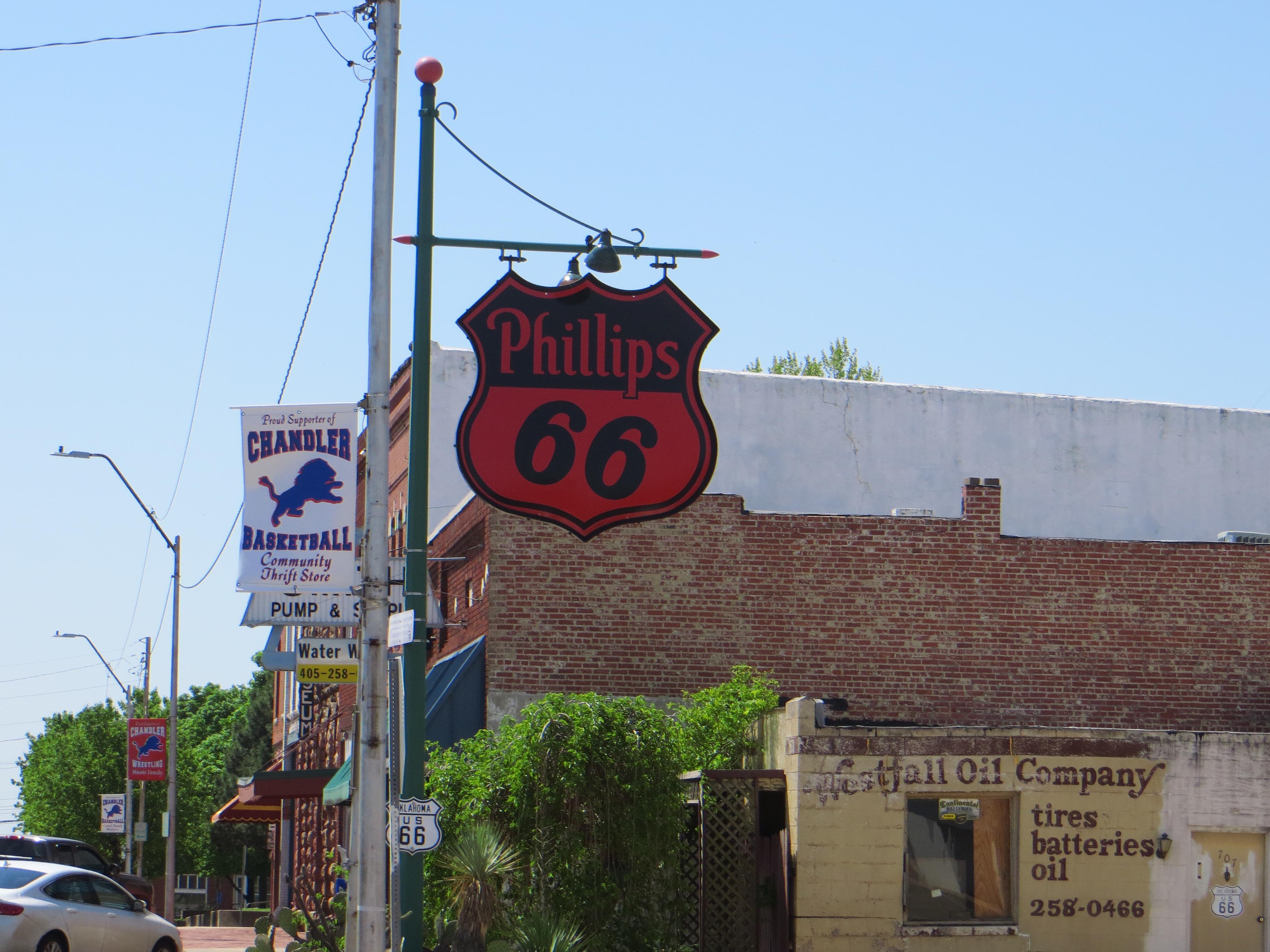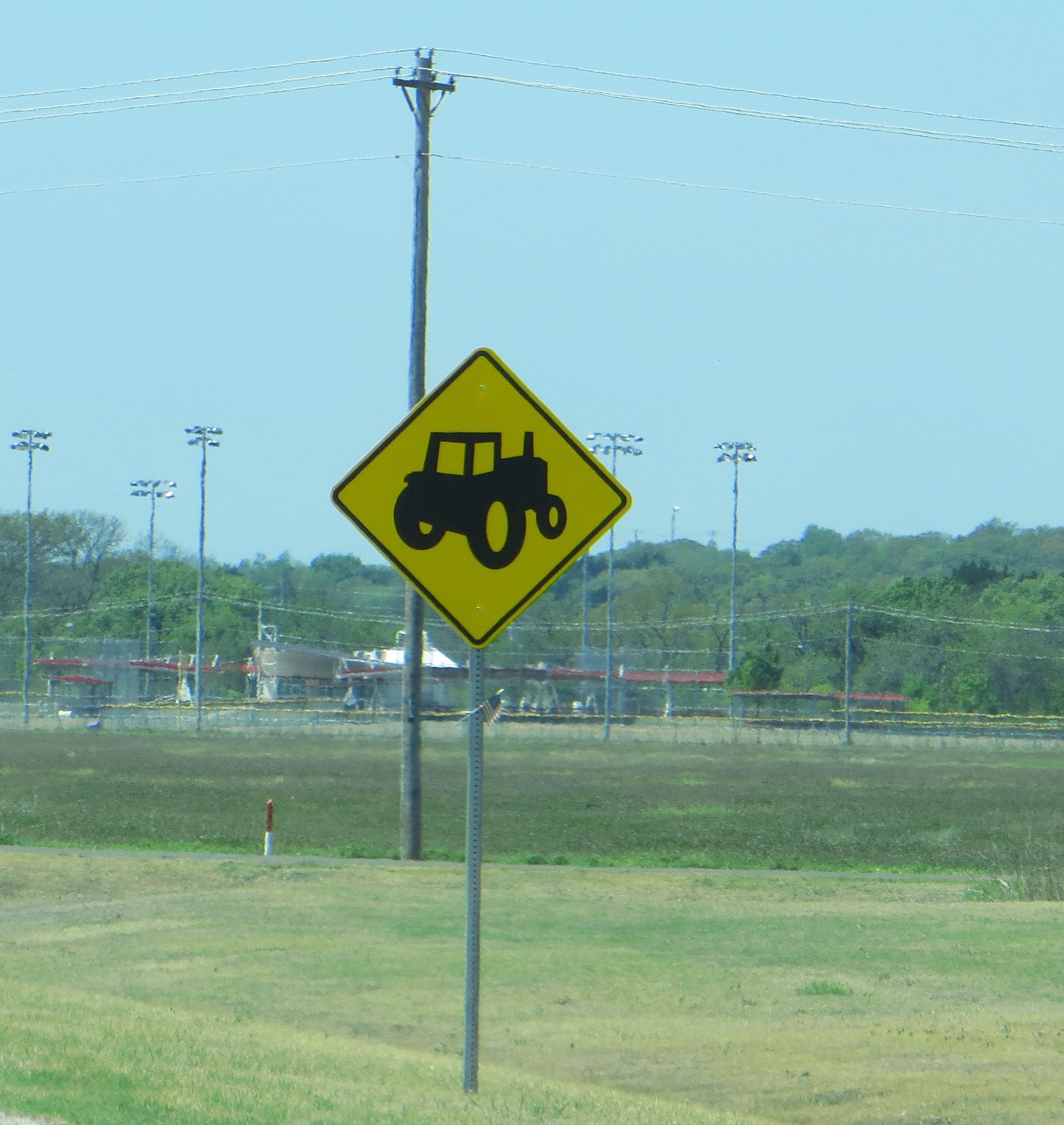 Wednesday, well the weather radio went off from 10 pm to around 3 am but it was all away from us. Thankfully we only got rain.  It started again around 10 am and lasted thru the day. There was one tornado watch south of us but again we only got rain and a couple of pieces of hail. We spent the day inside surfing and watching TV.
Thursday, it was very pretty, we managed a 4 mile walk but man was it hot! I need to change to morning walks. I also managed to work on my leather Texas Longhorn quilt.  I completed the dying process and I am very happy with it.  Now I just need to polish it with a little shoe polish and attach the hanging loops.  It will my contribution to the ISF Foundation fundraising Gala in October. I also received an order of fabric from Missouri Star Quilt Company, a couple of baby quilts in the works.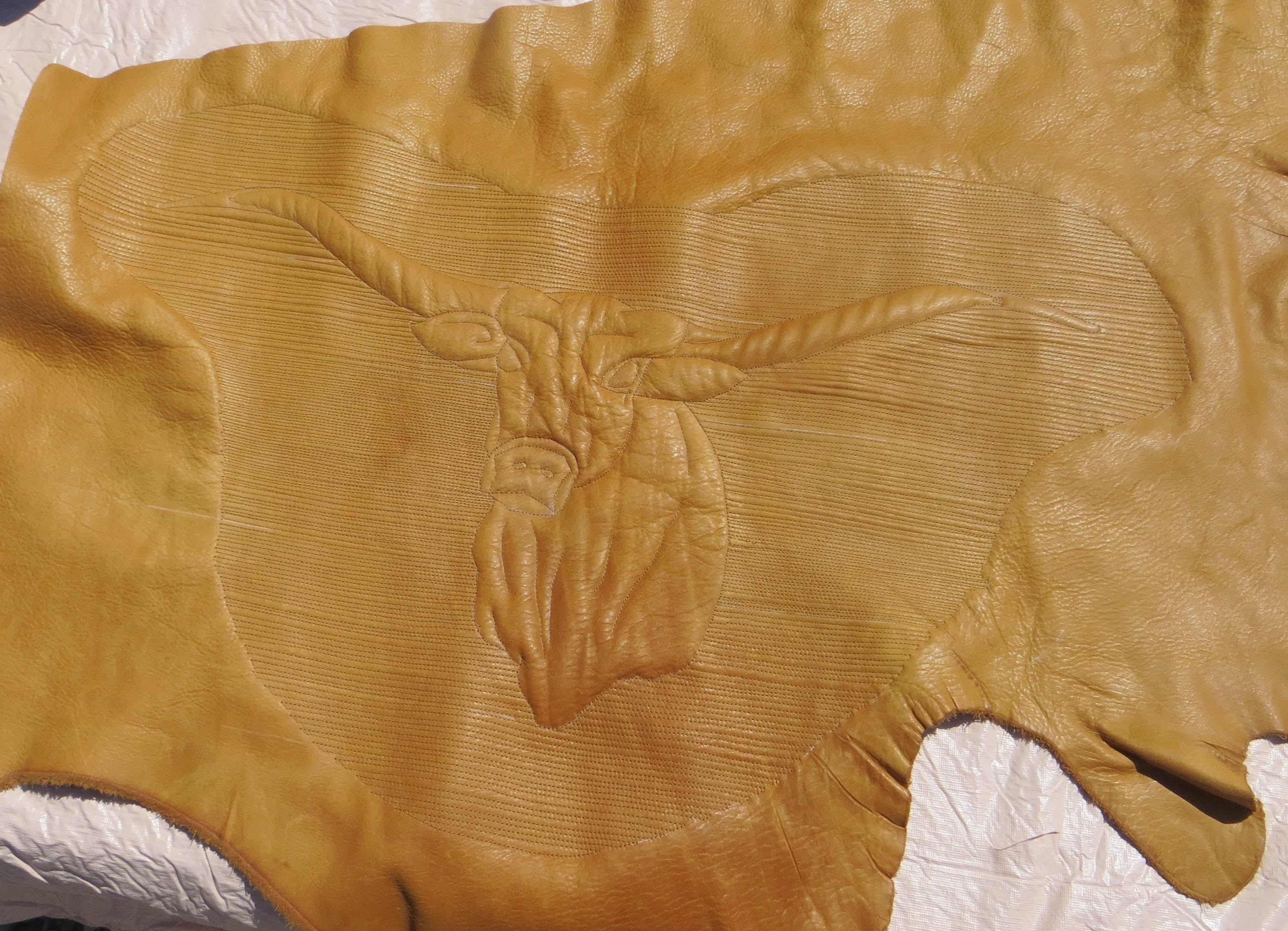 Friday, we managed to get our walk in earlier today and we almost had some excitement.  There was a skunk, fortunately we saw him before he saw us.  He either didn't see us or didn't care about us. Down the way a bit we saw a squirrel family living on a power pole.   Strange but there was some sort of metal brace that sat off the side of the pole just enough to allow them to crawl in.  I also think I say a hummingbird on the trail, so I put out fresh food in my feeder.  I got a call from our next RV park letting us know that they would not be opening to new visitors until late May.  So we will have to extend our stay here in Oklahoma City thru May 8.
Saturday, another pretty day. We drove down to Norman to see some road side "art" and visit the campus of Oklahoma University.  A fellow just south of Norman turned a VW Beetle into a giant spider. At the time the field where the spider sits was a VW Beetle salvage yard. Too funny.  Next we visited the OU campus to look at several pieces of sculpture. They had a smaller version of the Philadelphia "Love" sculpture. I also discovered that Norman Oklahoma is the hometown of James Garner, I always loved "The Rockford Files"! Next we stopped at the Oklahoma City  Memorial site.  It was all blocked off because the city is "locked down" so we could only walk around the outside. We ended our drive with a few murals. I finished off the day with a 3 mile walk and sitting outside enjoying the sun.
Make Life an Adventure!