Week 191: Lyman and Laramie, Wyoming - Ogallala, Nebraska
Sep. 25 - Oct. 01, 2022
Sunday, Matt brought over a ladder so that Elard could get the porch light outside changed for us. Thanks again Matt! We left Salt Lake City and moved to Lyman, Wyoming. The Lyman KOA Journey is not fancy but the site is level and that is what really matters. We got set up and decided to ride our bikes to the Fort Bridger State Historic Site. What a good decision. Our first turn after leaving the RV Park was onto a dirt road and we met a cattle drive in progress. We met this truck pulling a horse trailer and they waved us down to let us know that cattle were headed toward us. So we pulled up to the shade of a tree and into the ditch to let the cows pass us. It was so funny, the cows did NOT know what to make of us. There was about 25 cows and their calves and they just stopped and stared at us. They didn't pay any attention to the two cars or the tractor and hay baler that passed but they didn't want to pass us. The 2 ladies on horseback had to actively drive them to go past us. They laughed when I said that I didn't know we were so scary. It took us about 35 minutes to ride the 6 miles to the museum. We got there with about an hour and a half to visit the Fort. It was cool, and the stream running thru the middle was beautiful. We hopped on the bikes to ride back to the rv park and wouldn't you know it, my back tire was flat. Let's just say that Ft. Bridger is a small town. The one gas station did not have an air compressor so I waited there on one of their benches while Elard rode back home and got the car to come pick me up. It really didn't take very long and every one who visited the gas station said hello to me. We made it home and had some leftovers for dinner and planned Monday's exploits...the first of which will be to get a new innertube for my tire. The area is truly beautiful and life is always an adventure right!?
Devil's Slide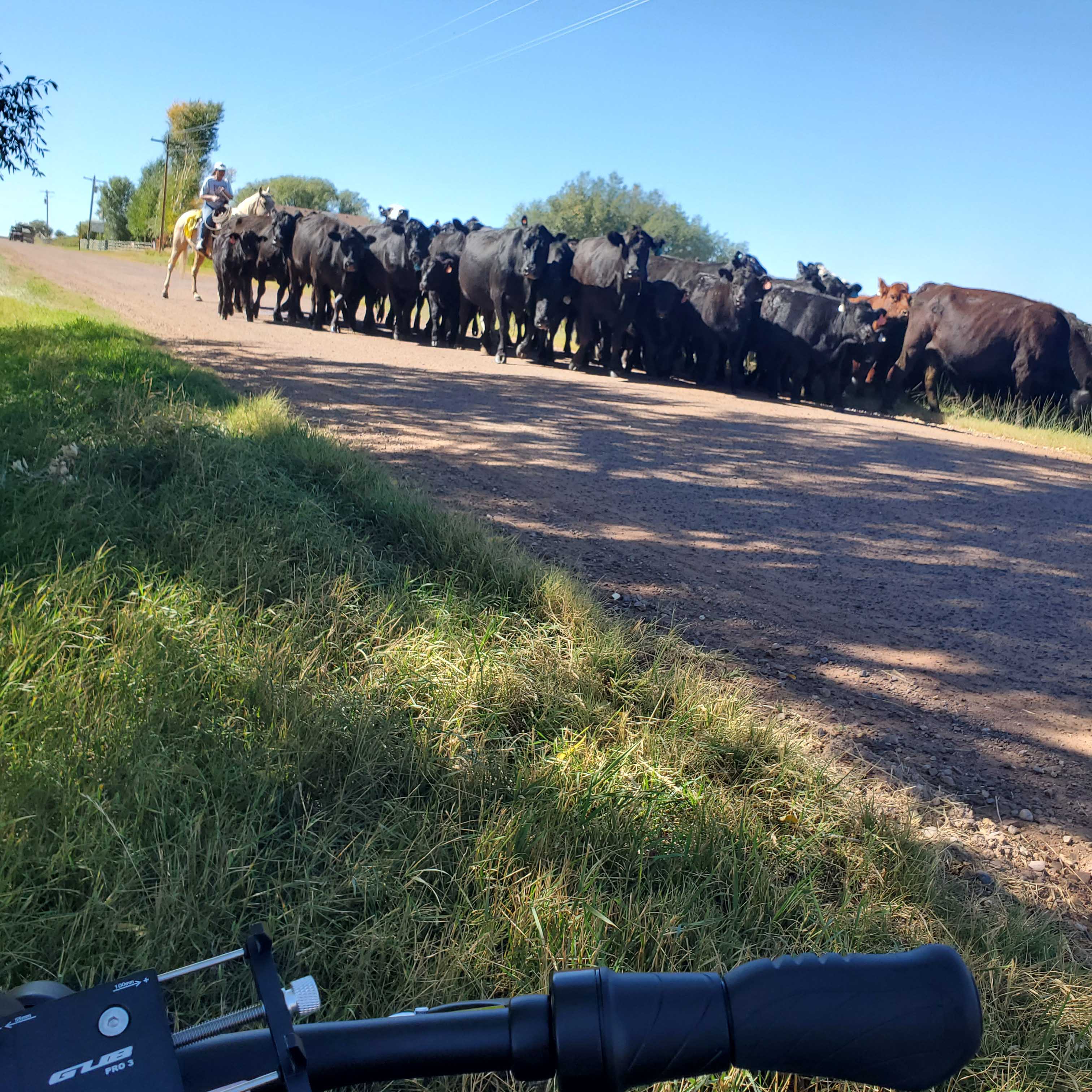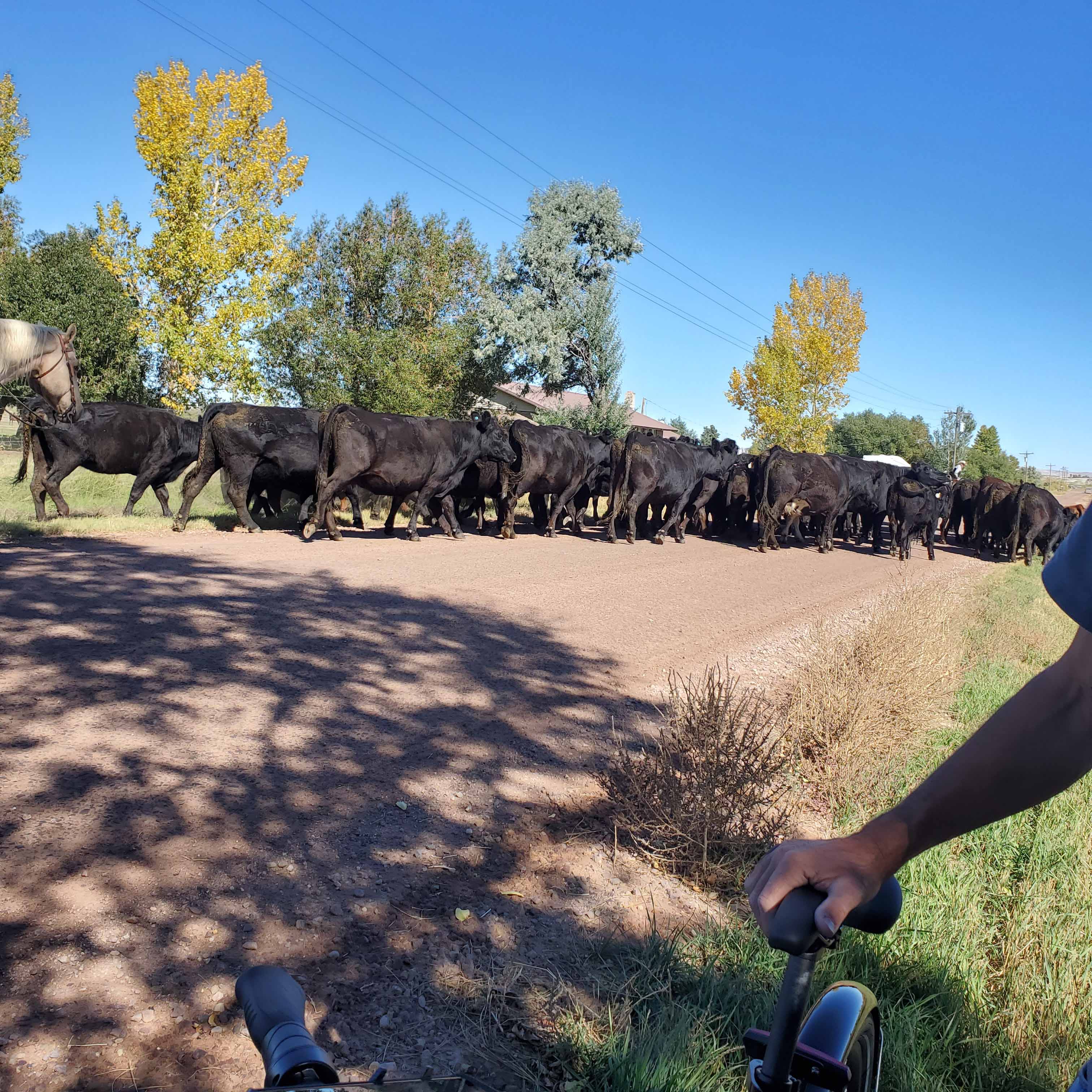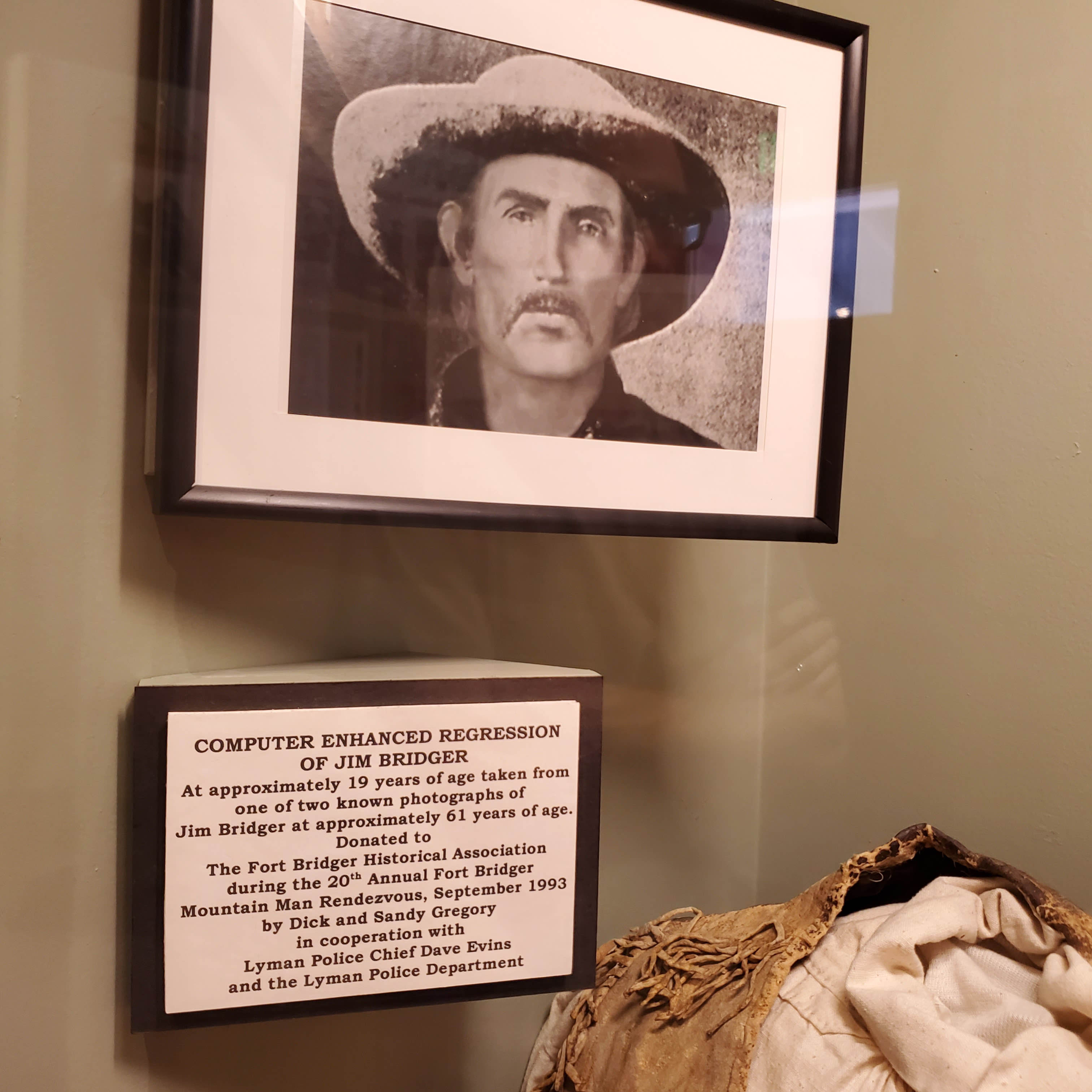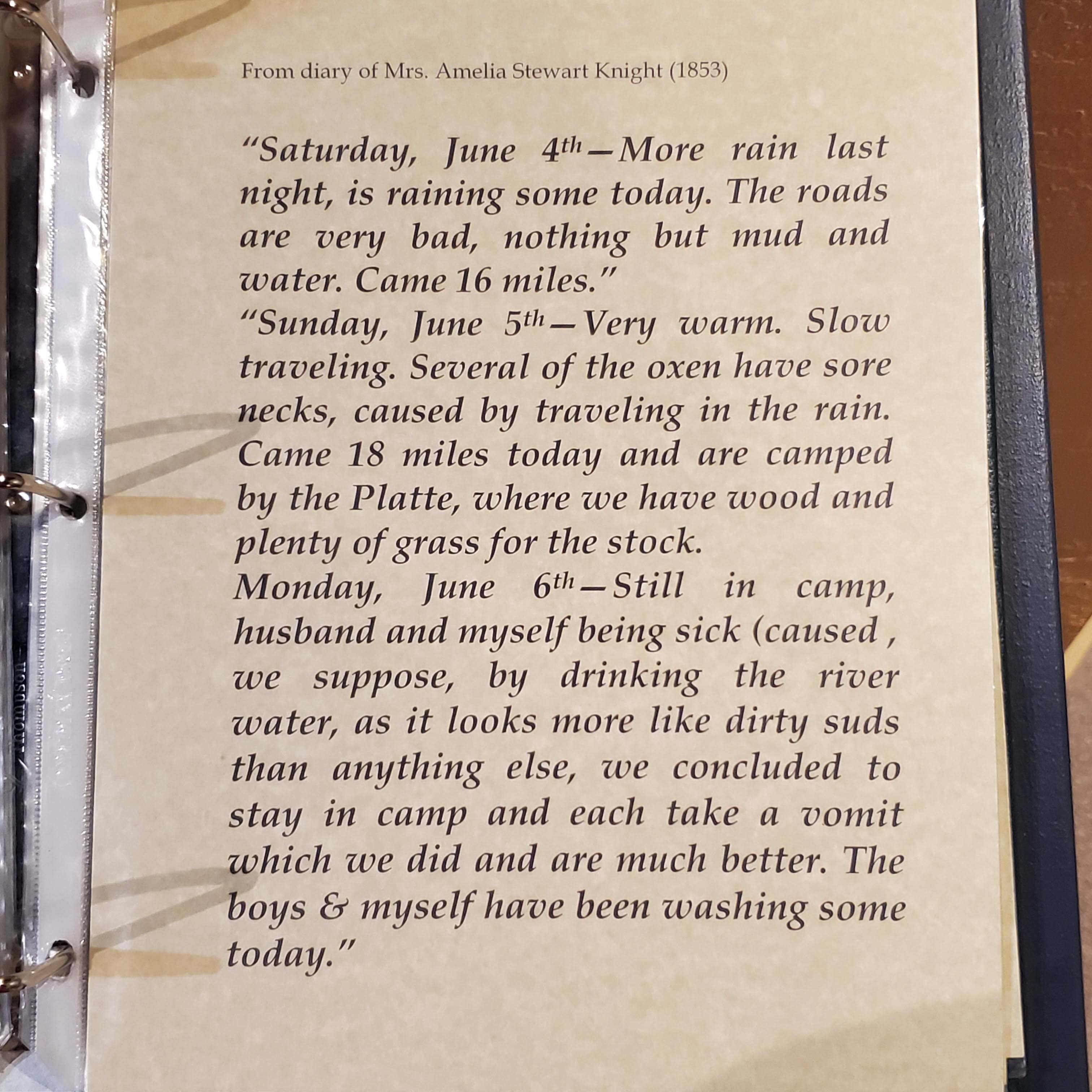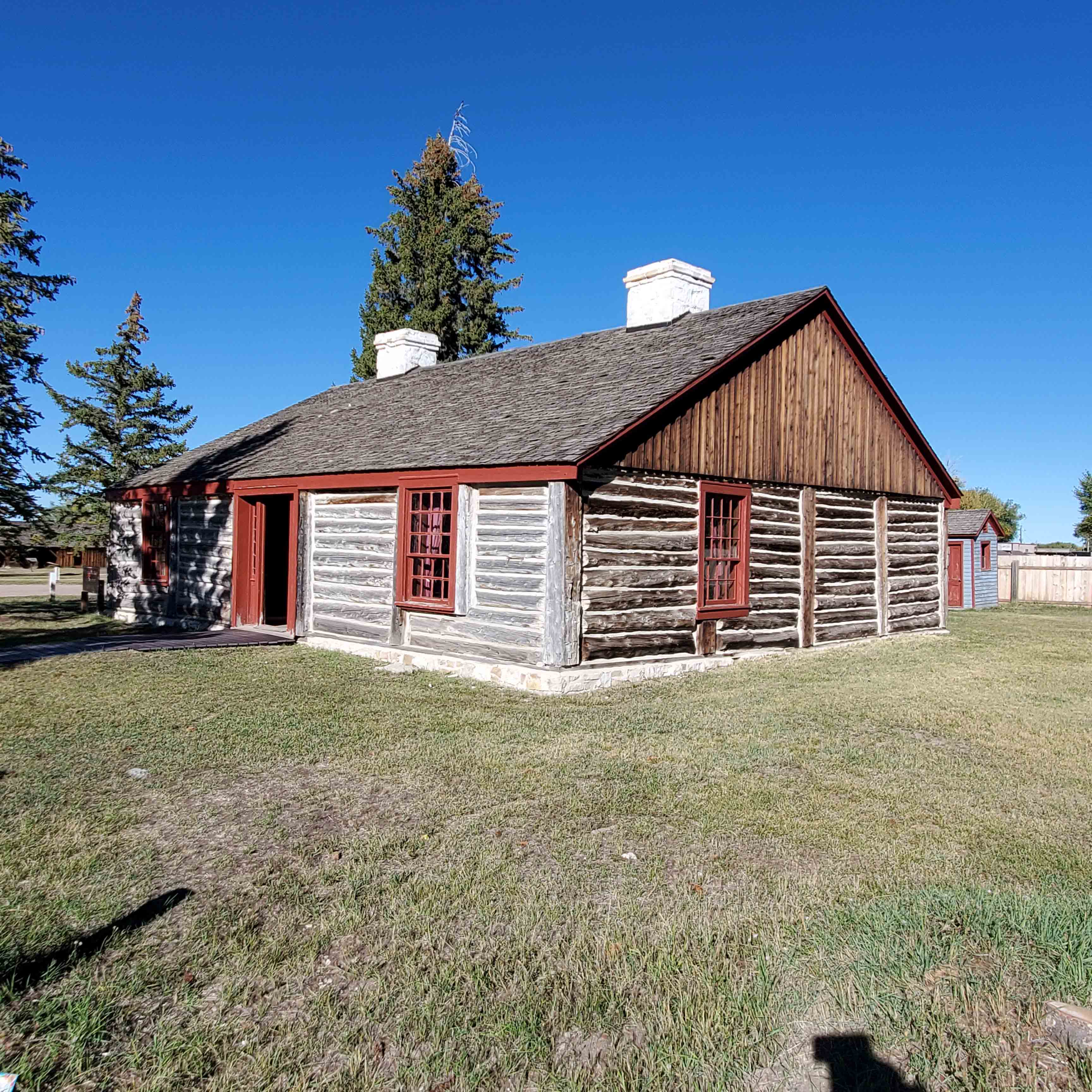 Monday, we explored around Lyman. Our first stop was a barn built in 1915, and a historical Lincoln Highway road marker. The Lincoln Highway was the first coast to coast "highway", Elard found this cool video that talks about mainly the Wyoming section but some about the whole thing. The second stop was the Valley Fabric Shop where I found some pretty fat quarters to add to the travel quilt. They also had a very cute quilt with cowboy boots as the blocks. They are going to try to find me a copy of the pattern. Next we stopped at the local Ace Hardware, they did not have an inner tube but they did have a couple of different patch kits. We followed the Bridger Valley Scenic route to the Piedmont Charcoal Kilns. These Kilns were built in 1869 and at one point could produce 100,000 bushels of charcoal a year. Very important for blacksmithing, but the railroad was moved thus removing the economical way of shipping the charcoal and they went out of business. It was cool to walk inside them, the walls still caked with soot even after 100 years of not being used. We returned to the motorhome via I-80 and got to work on my bike tire. It turned out to be a thorn in the side wall of the tire. The patch worked like a charm. I am looking for a CO2 cartridge tire inflator and extra tube to carry on the bike. We are going to be moving every 3 or 4 days for the next few weeks so it is hard to coordinate Amazon deliveries. I should have bought that with the bikes...note to self, no more riding thru the ditch even if cows are coming. We enjoyed dinner at the local mexican restaurant Fiesta Guadalajara. It was good and you could tell it is a local favorite...not that there is a lot of choice LOL. Lyman is the big town here at population 2135.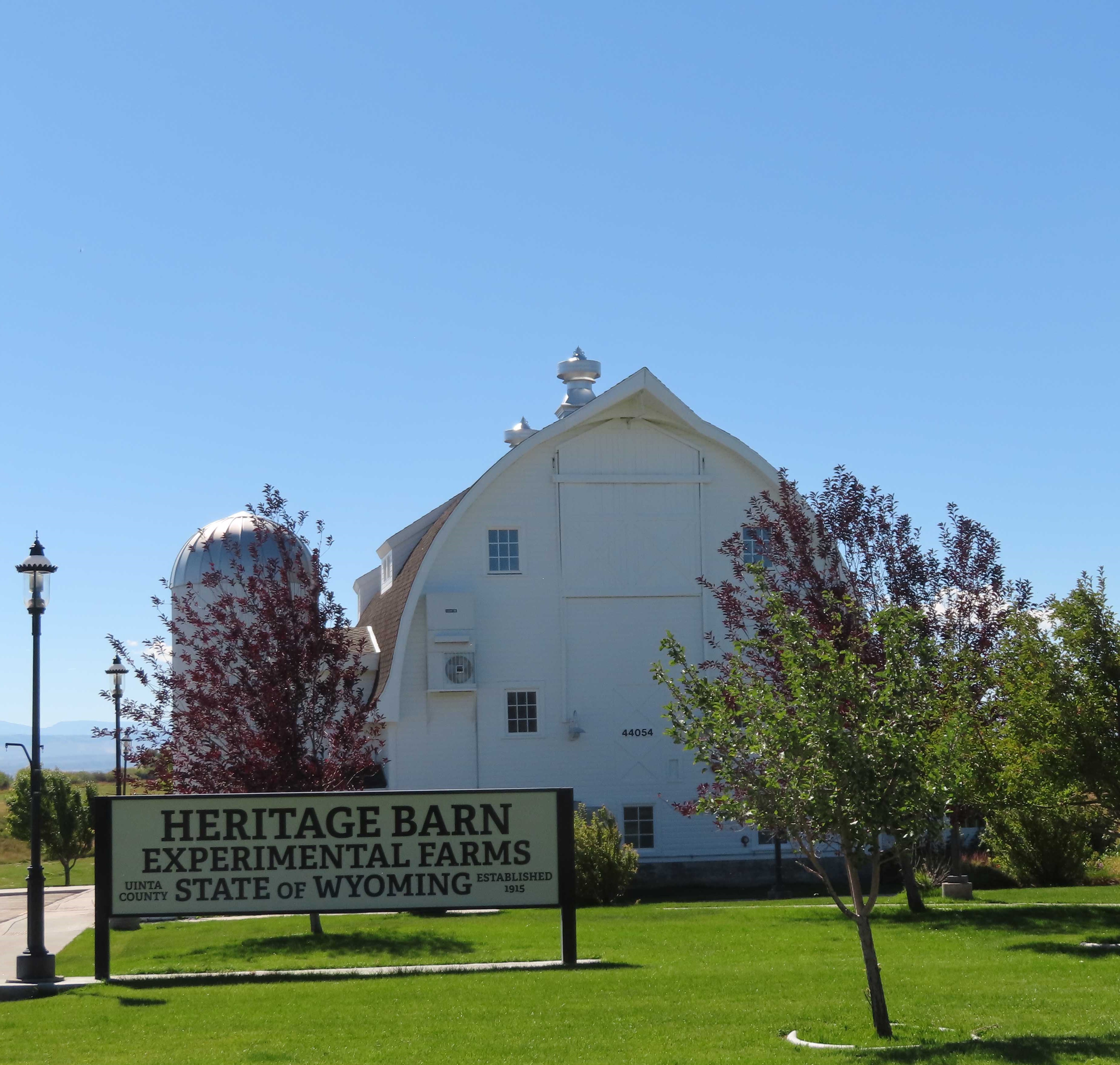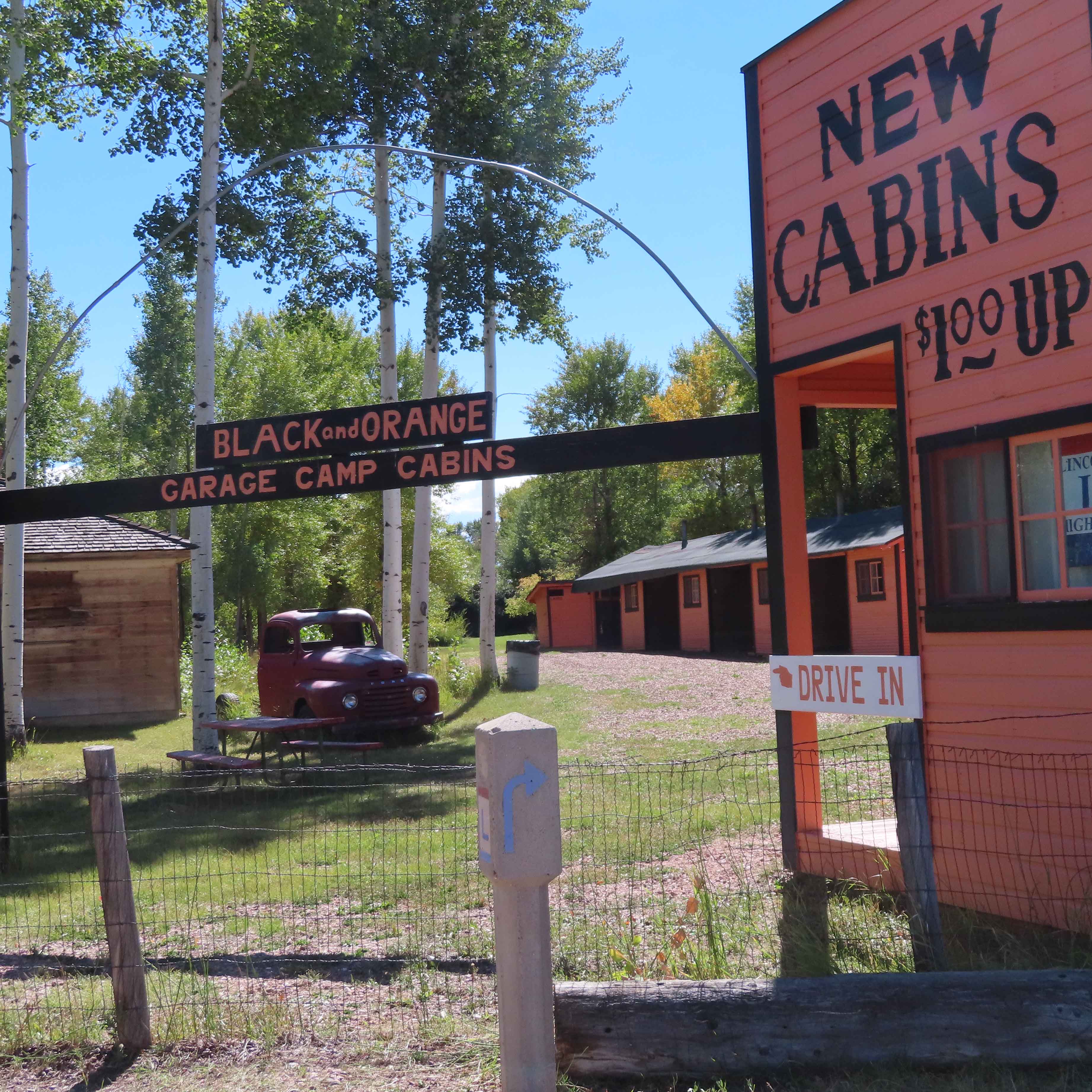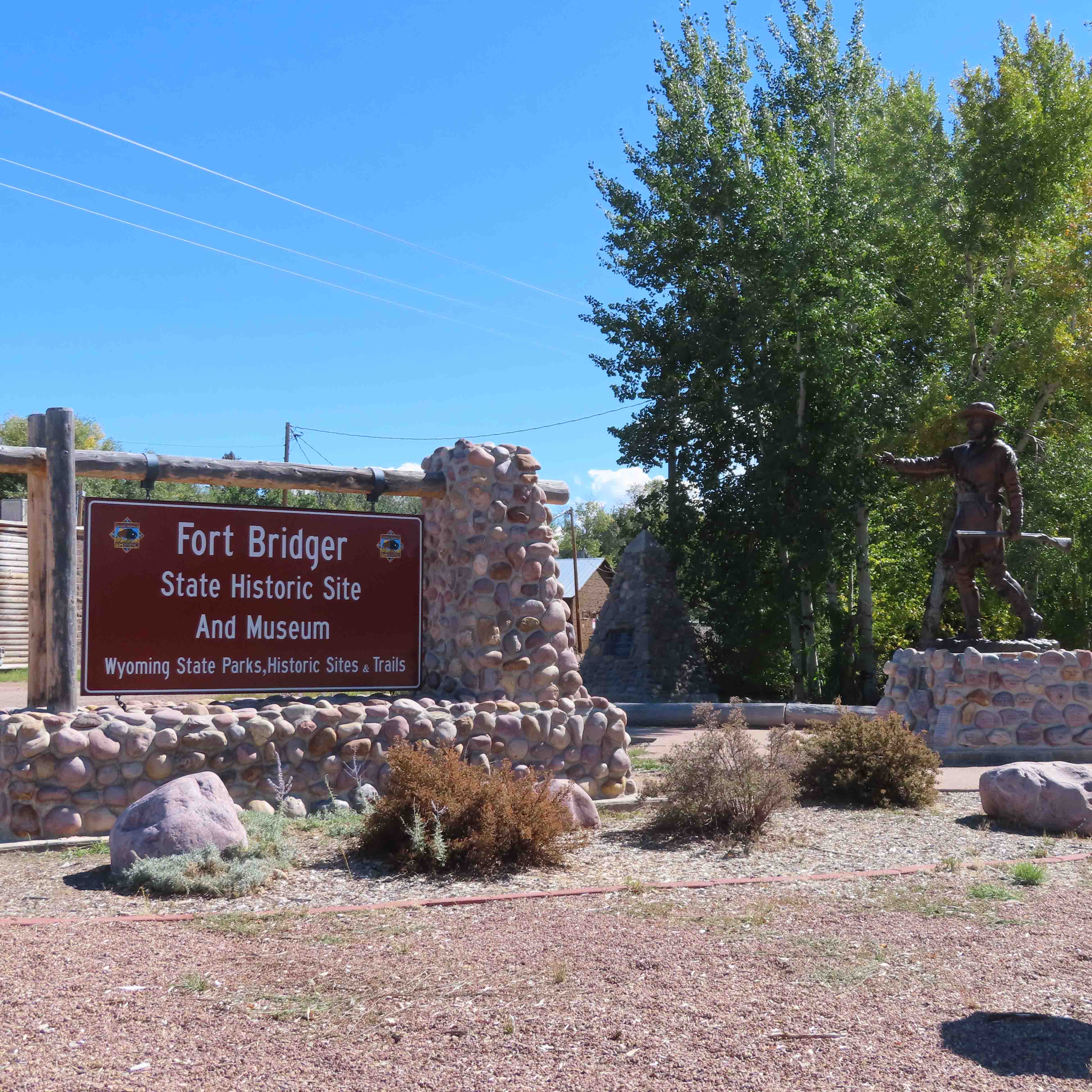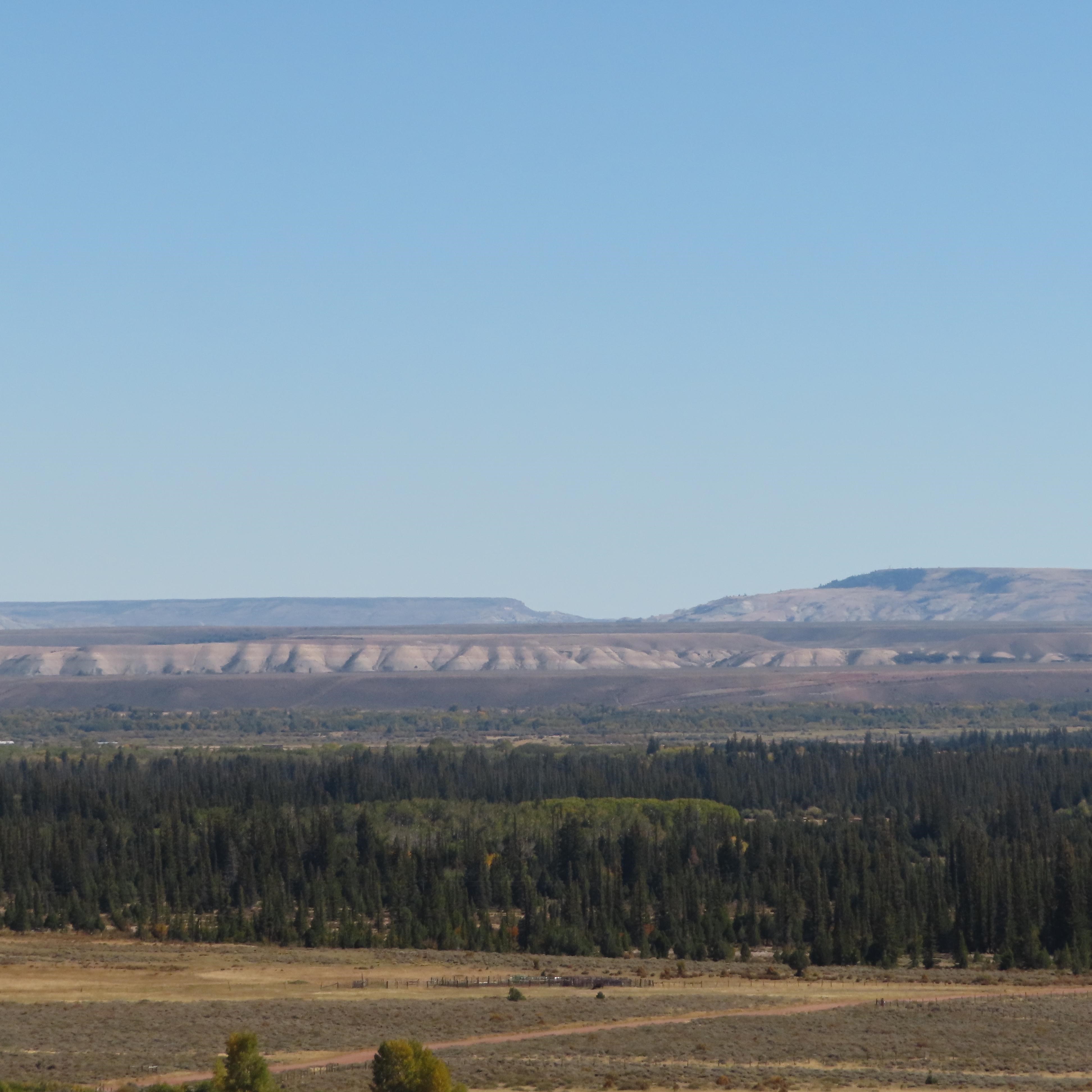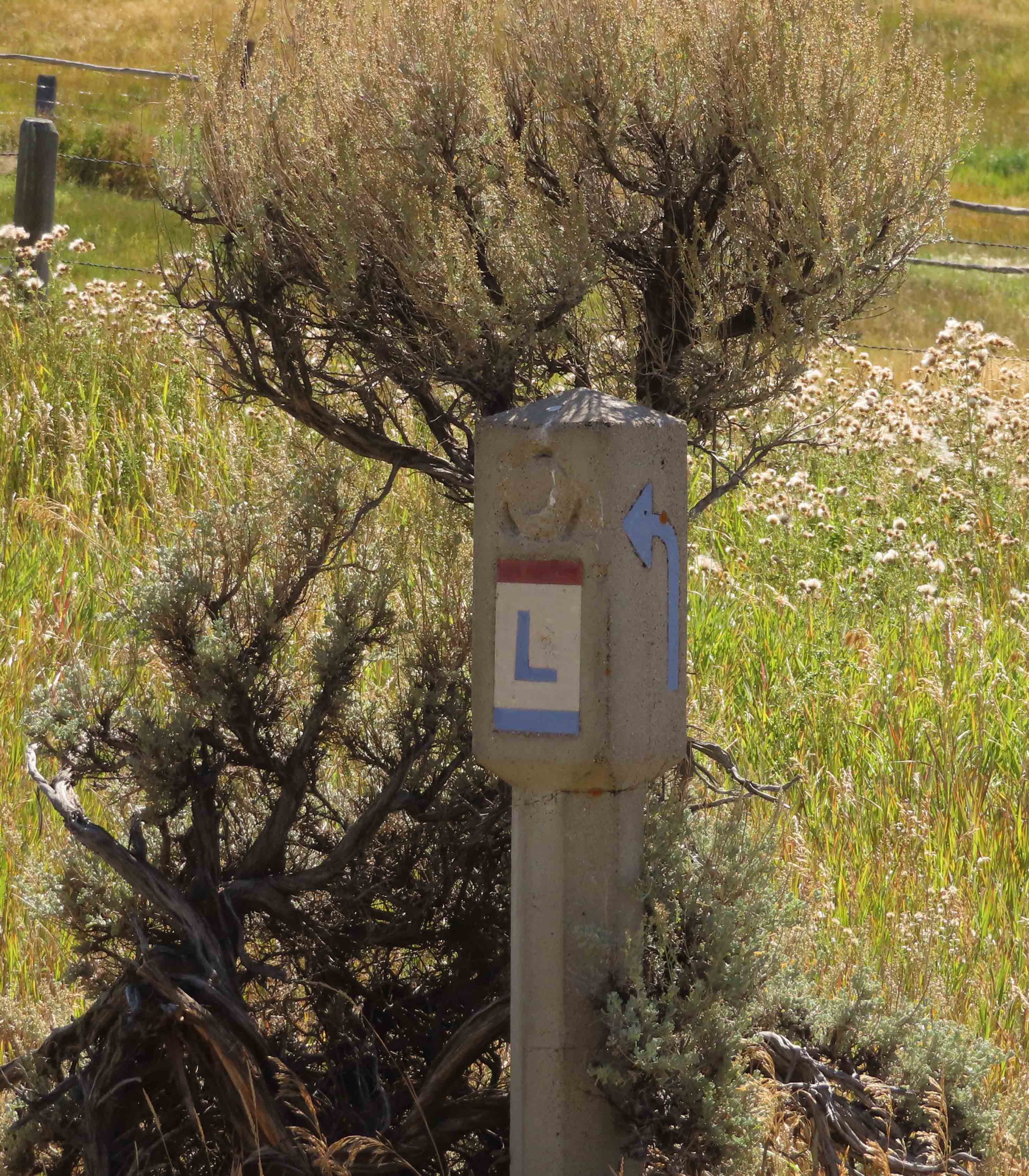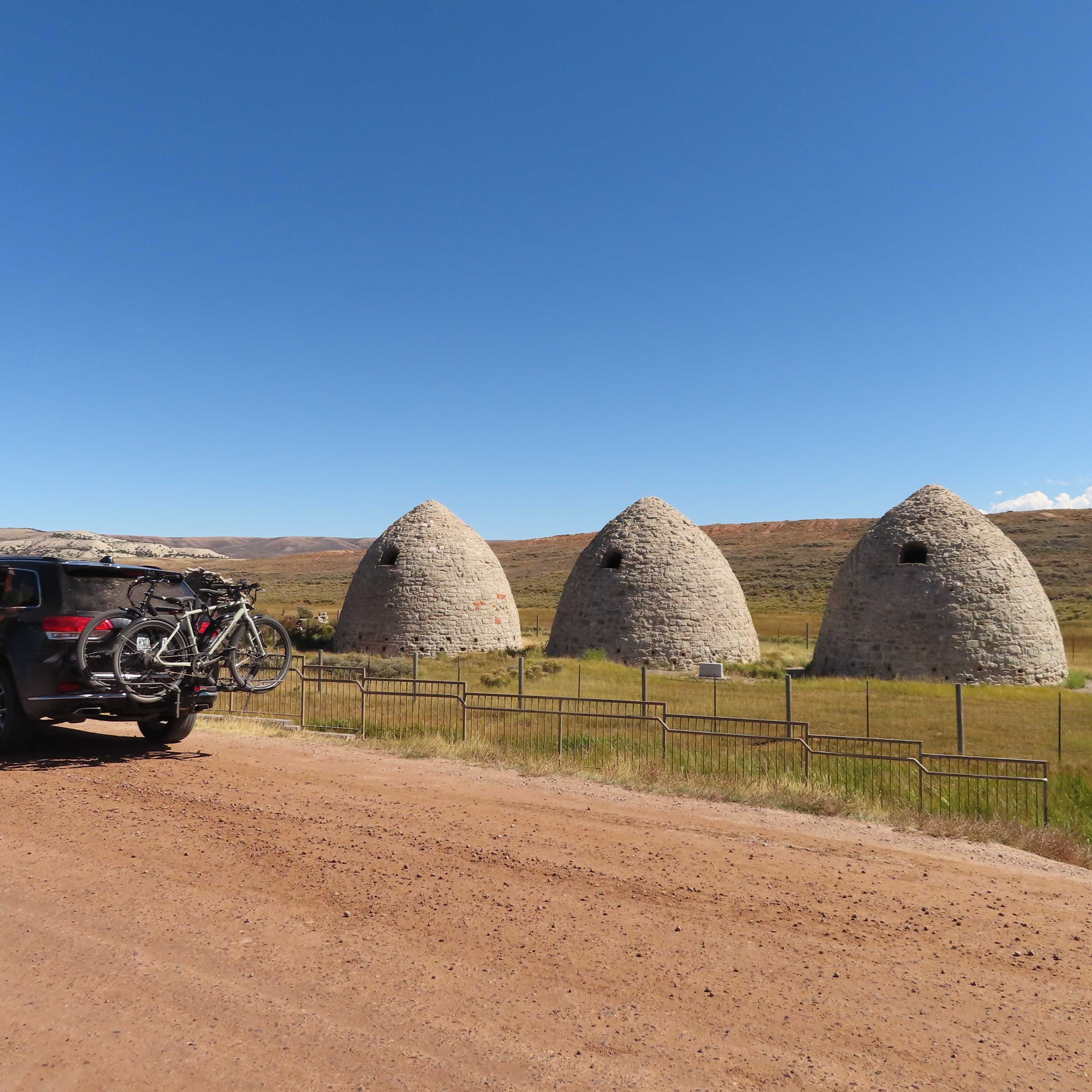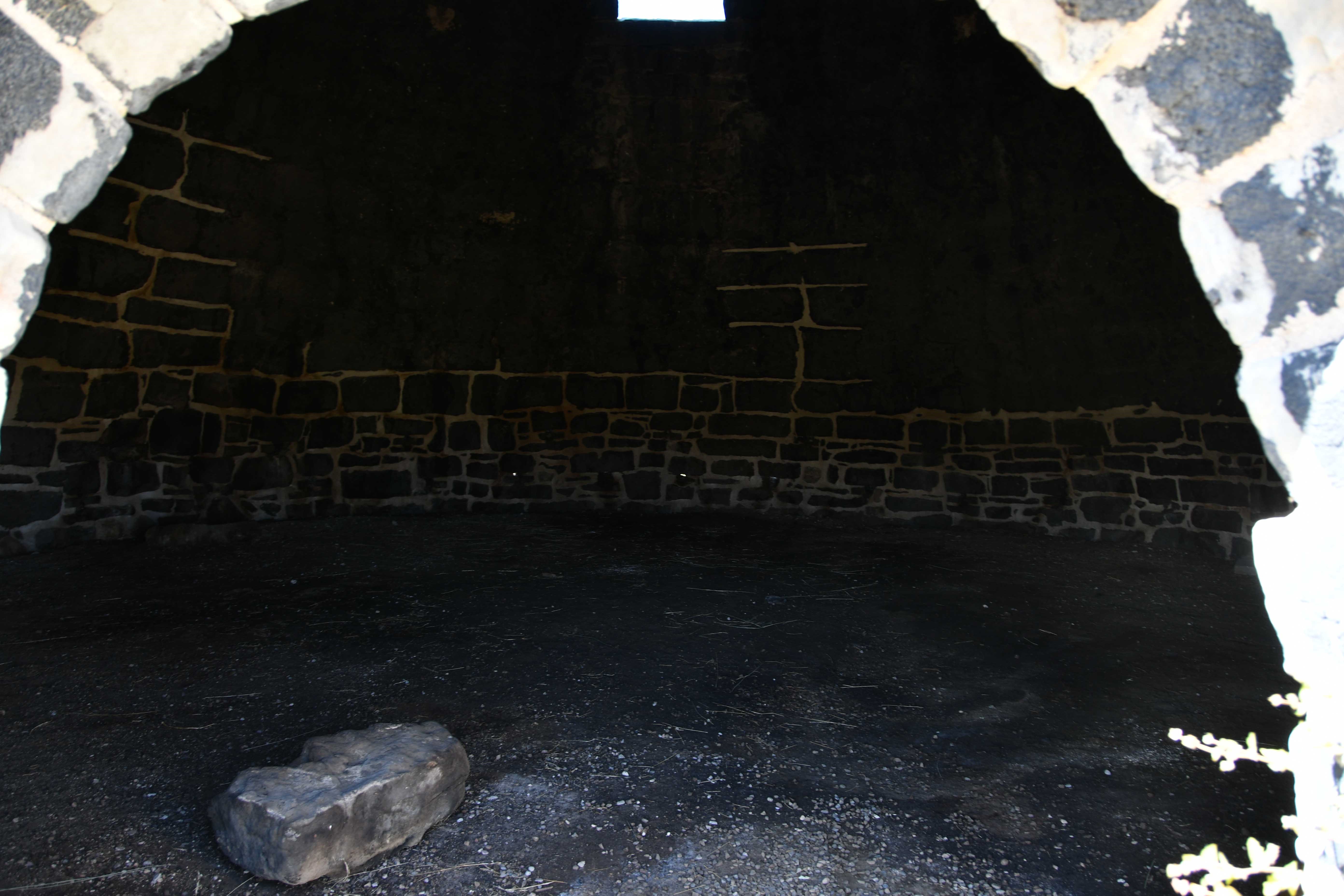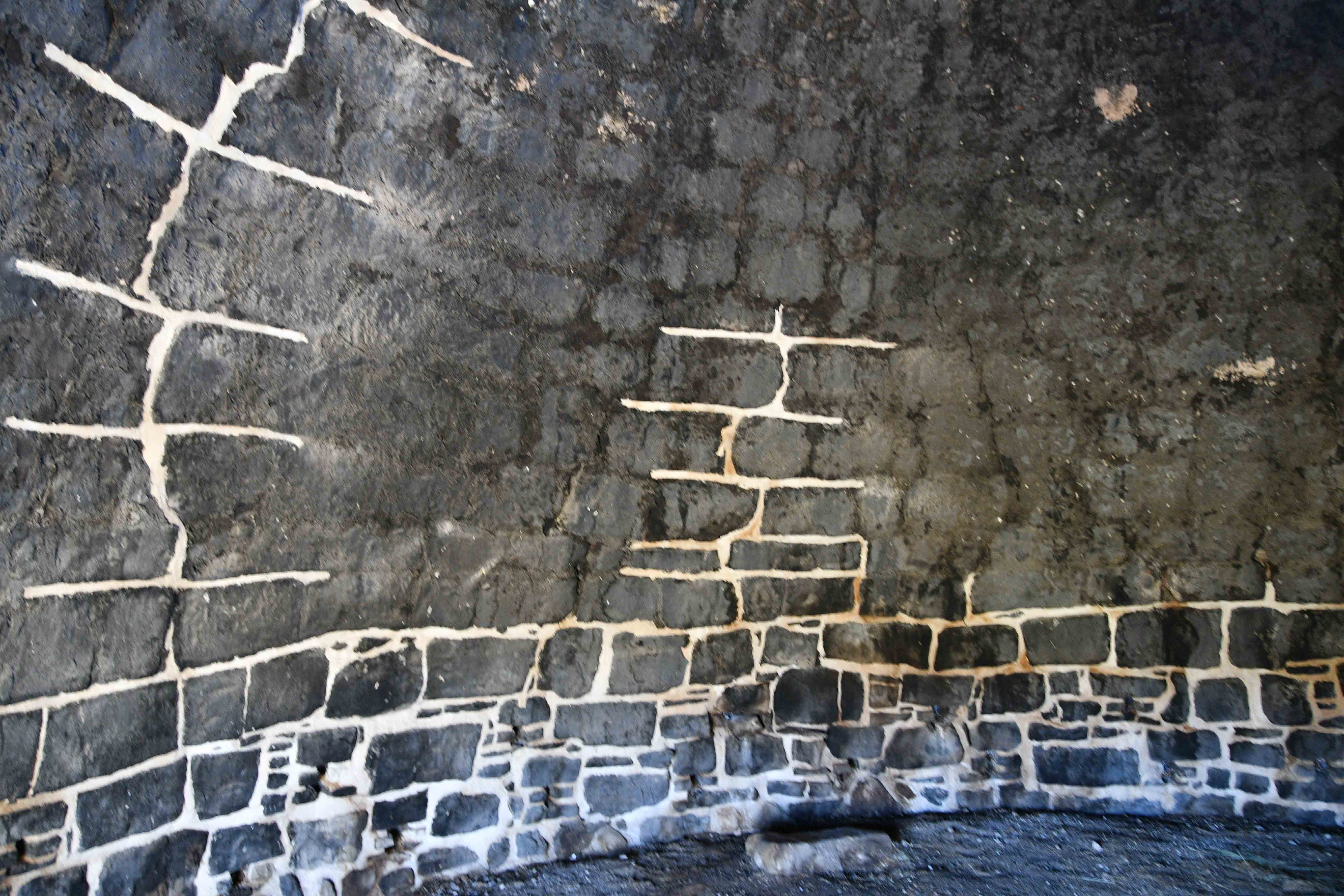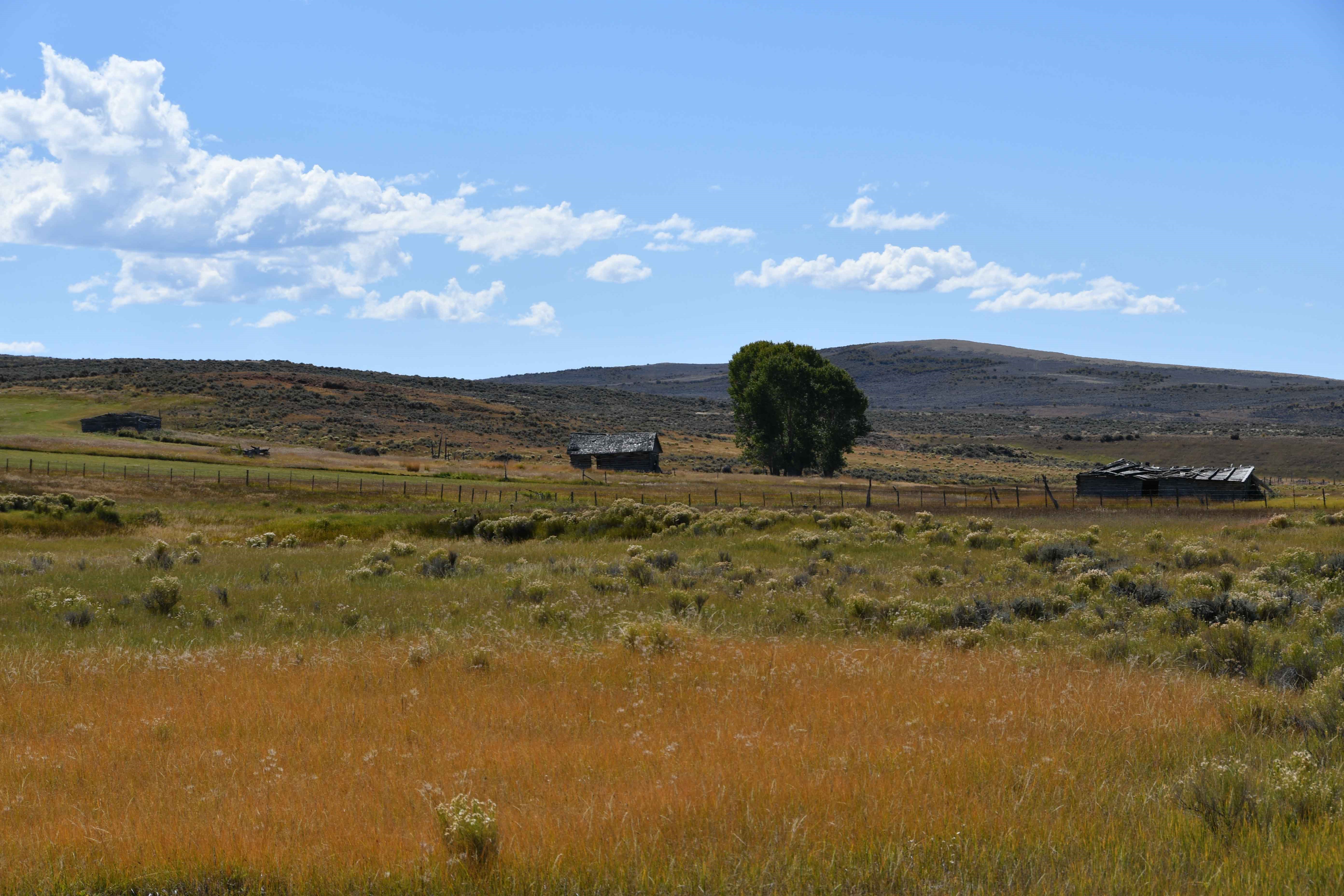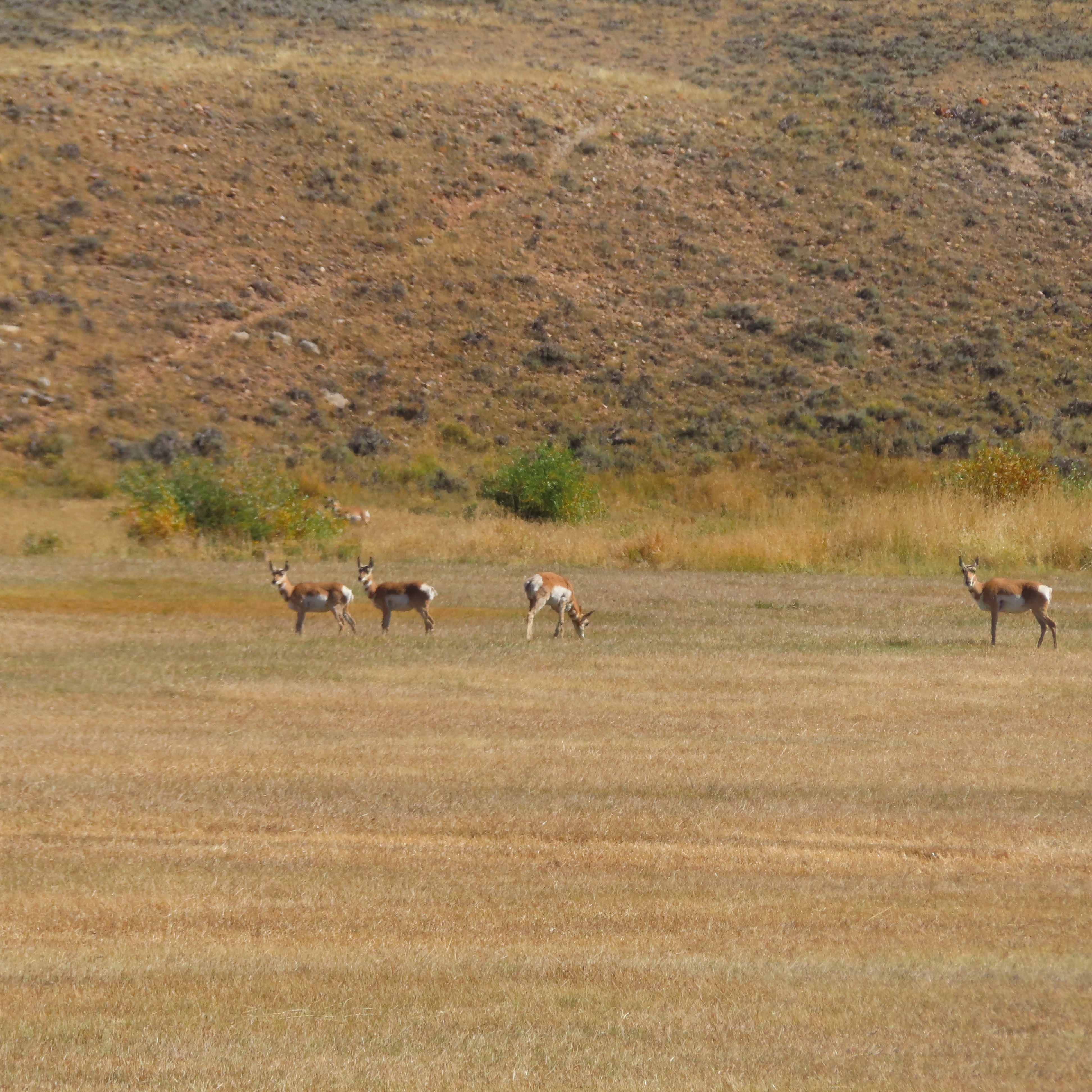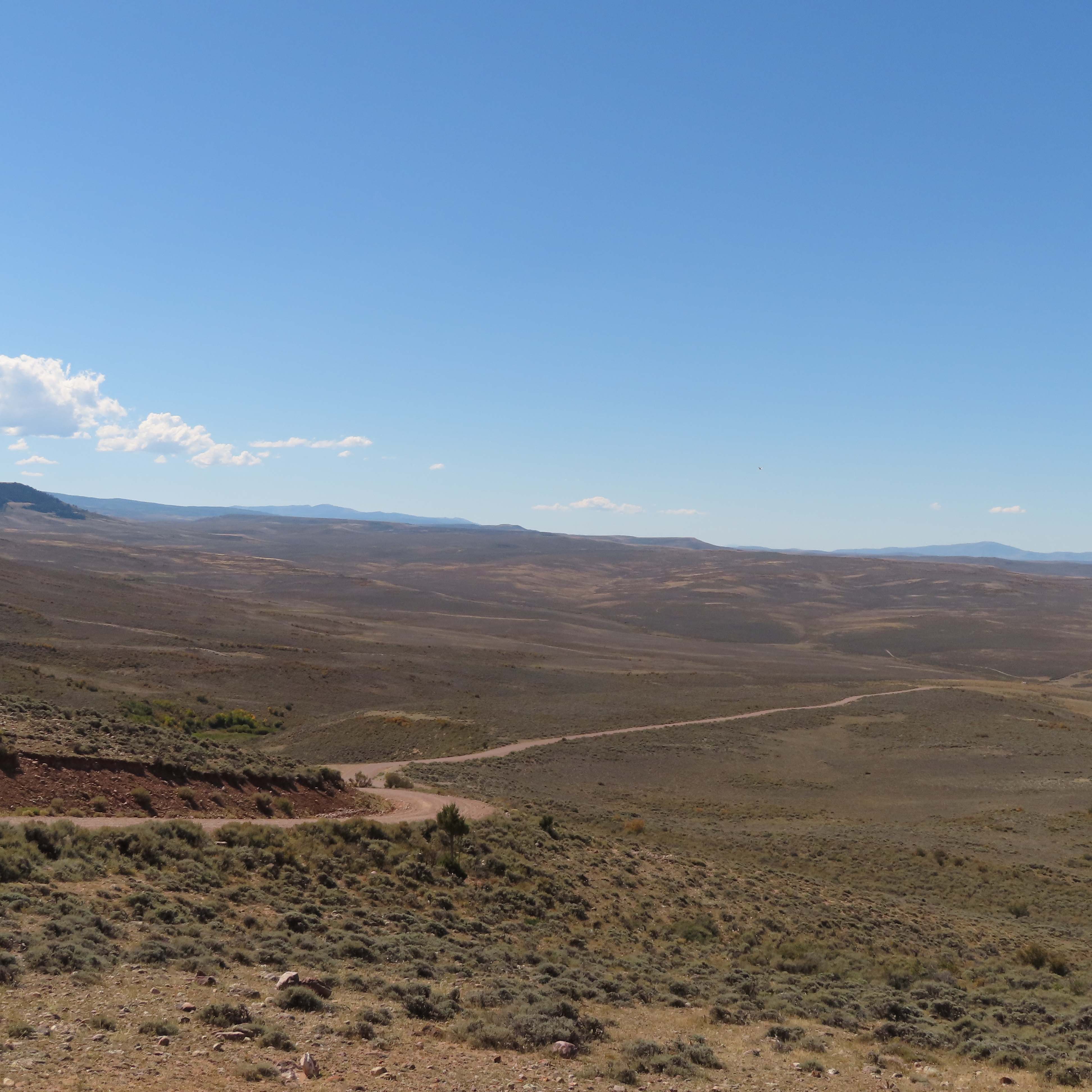 Tuesday, the temperatures sure have been nice this week. We have had to switch to heat every night, lows in the mid 40's and highs less than 80. I spent the morning catching up on photo editing and blogging. We went for a 17 mile ride to test out my tire patch. Elard selected a route that would put us no further than 3 miles from the car just incase the patch didn't hold. It was all good! We did actually pedal most of the time on the bikes, there was one hill that was straight up so I used full throttle on that. This area is so beautiful with the hills, mountains, and clear skies. Nice day for sure. When we got home I did some more photo editing, blogging, and then made dinner. I also enjoyed watching some rodeos on the Cowboy Channel, the official season ends on Friday. I'd love to go to Vegas for the professional finale but have you seen what the tickets cost!? Way more than I want to spend.
Wednesday, moving day, from Lyman to Laramie. A four hour drive to the Laramaie RV Resort. We did a quick set-up and headed out to a local fly shop. The legendary West Laramie Fly Store, at least that is what their website says LOL. But, they gave us some advice on where to go fish since we only have one day and sold us our fishing license. The store is a combination, convenience store, gas station, gun shop, and fly shop. Everything you need for hunting or fishing in Wyoming. Next we visited Quilt Essentials quilt shop and then dinner at another Diners, Drive Inns and Dives recommendation Born in a Barn. I had their Pig Wings...ribs that are treated like chicken wings...they were very good. They came with fries but I gave the majority to Elard to go with his burger. I don't know if it is just that I haven't had French Fries in 8 months or if they were really that awesome. Damn they were good. We spent the rest of the evening preparing to go fishing and plotting our route.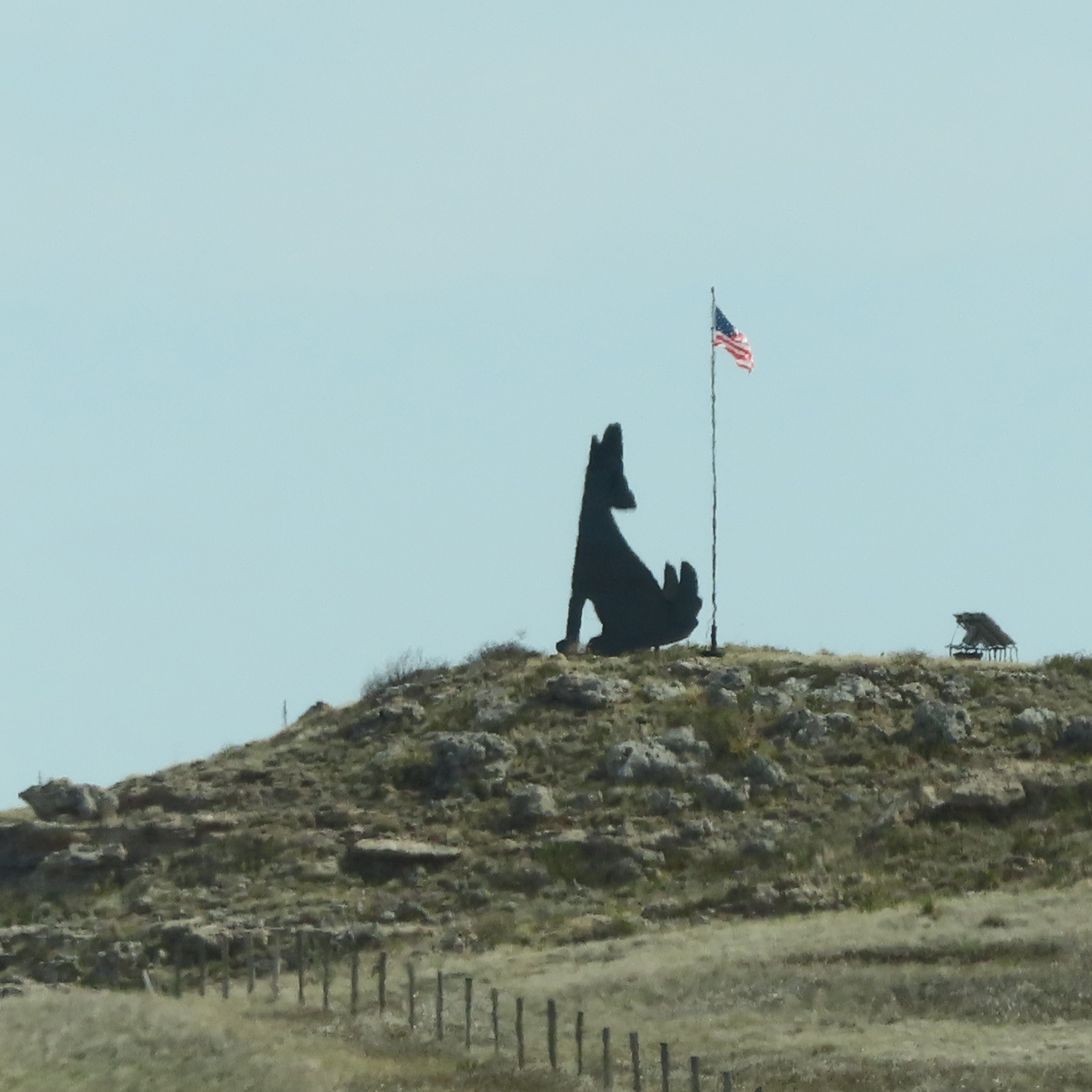 Thursday, we got up earlier than usual to go fishing. Elard made bacon and eggs before we got on our way. We drove up along the Snowy Range Scenic Drive up to Mirror Lake / Lake Marie. It was raining and cold (39°) when we got there but damn-it I paid for a fishing license and I'ma use it LOL. Unfortunately there were also 2 bus loads of children there too. They, and their teachers, had no qualms about surrounding me. I'm blaming the lack of fish strikes on all that noise! Okay it could have been the weather and my lack of fly presentation skills. Anyway, we got some beautiful pictures of the area. We visited a couple of roadside attractions from the historical Lincoln highway. First was the Ames Monument State Historic Site, marking the highest point on the first transcontinental railroad. There was a couple there in a travel van who were from Ames Iowa...I know right? They were cute. Next we stopped at the Abraham Lincoln Memorial Monument...on the Lincoln Highway... appropriate right?! Our next stop was Merritt Hill observation bunker. It is always a good idea to do a little research when you plan to visit historical landmarks. We took the forest road to the bunker and poked around inside, it was a cool historical site. On the way out we stopped to actually read the signs...unexploded ordinance! Thankfully we didn't find any of that. After returning home we decided to take a ride on the Laramie Greenbelt trail. We did a little over 6 miles and then decided that we would go out for dinner. We chose Altitude Chophouse & Brewery and they had Blanton's. The steak and the bread pudding were both excellent.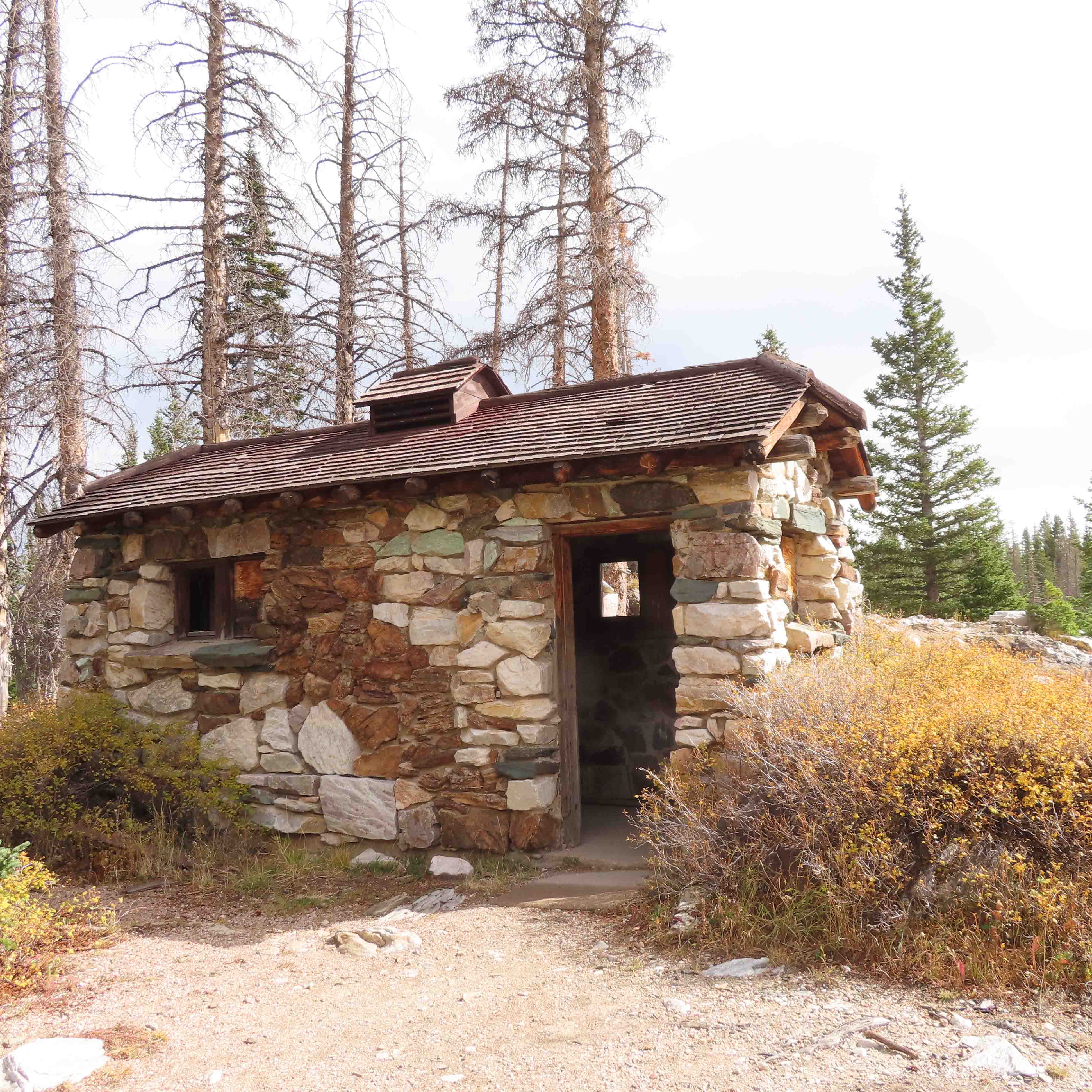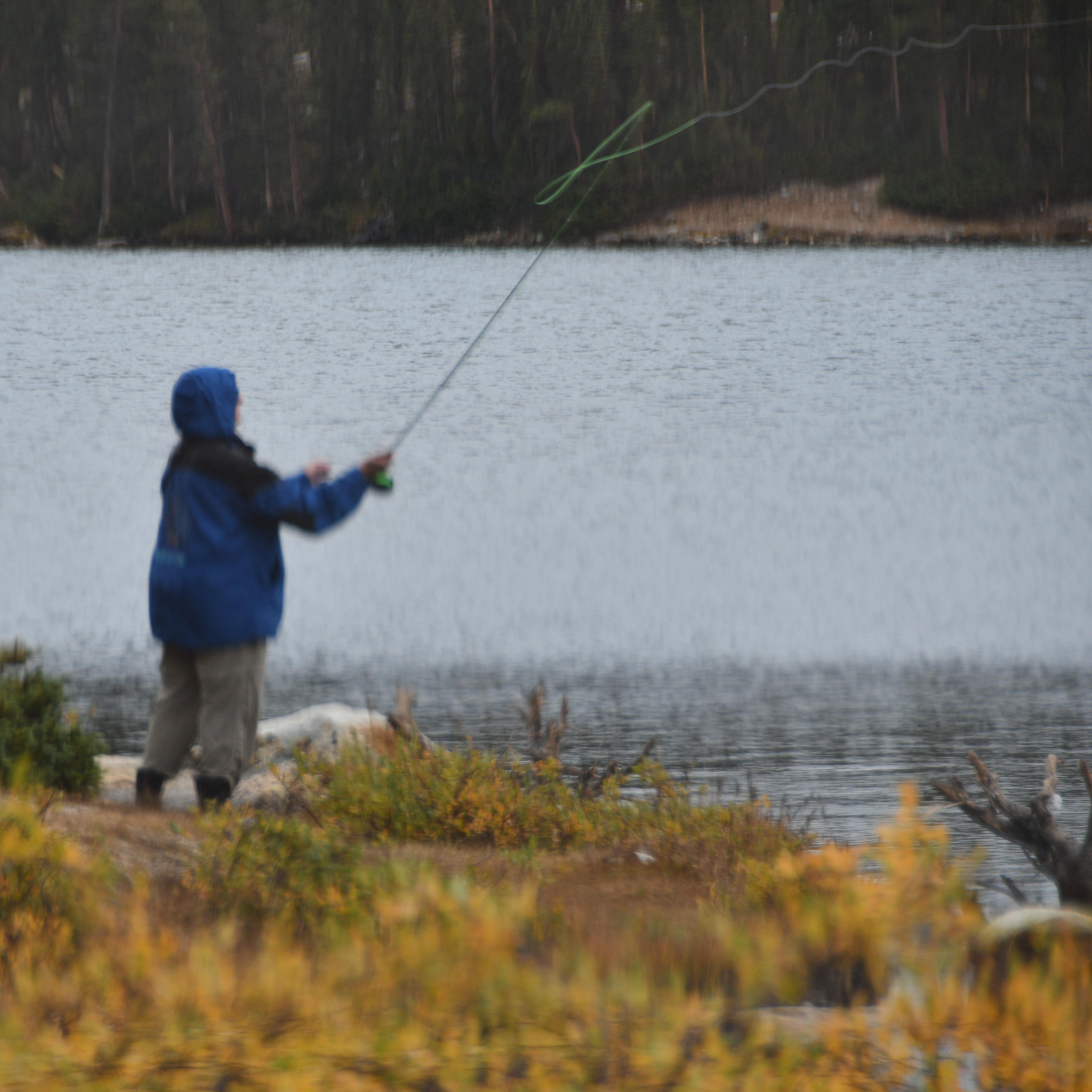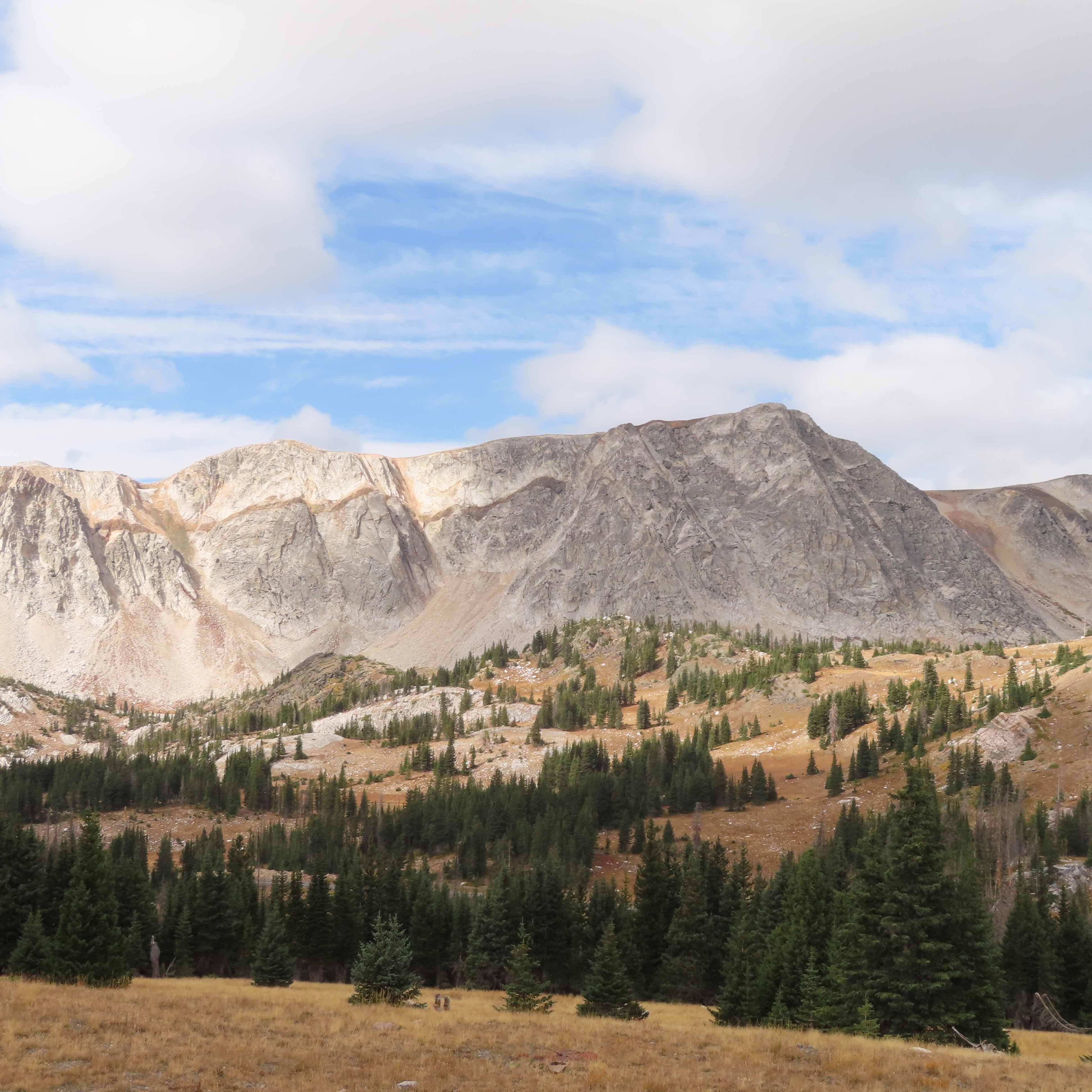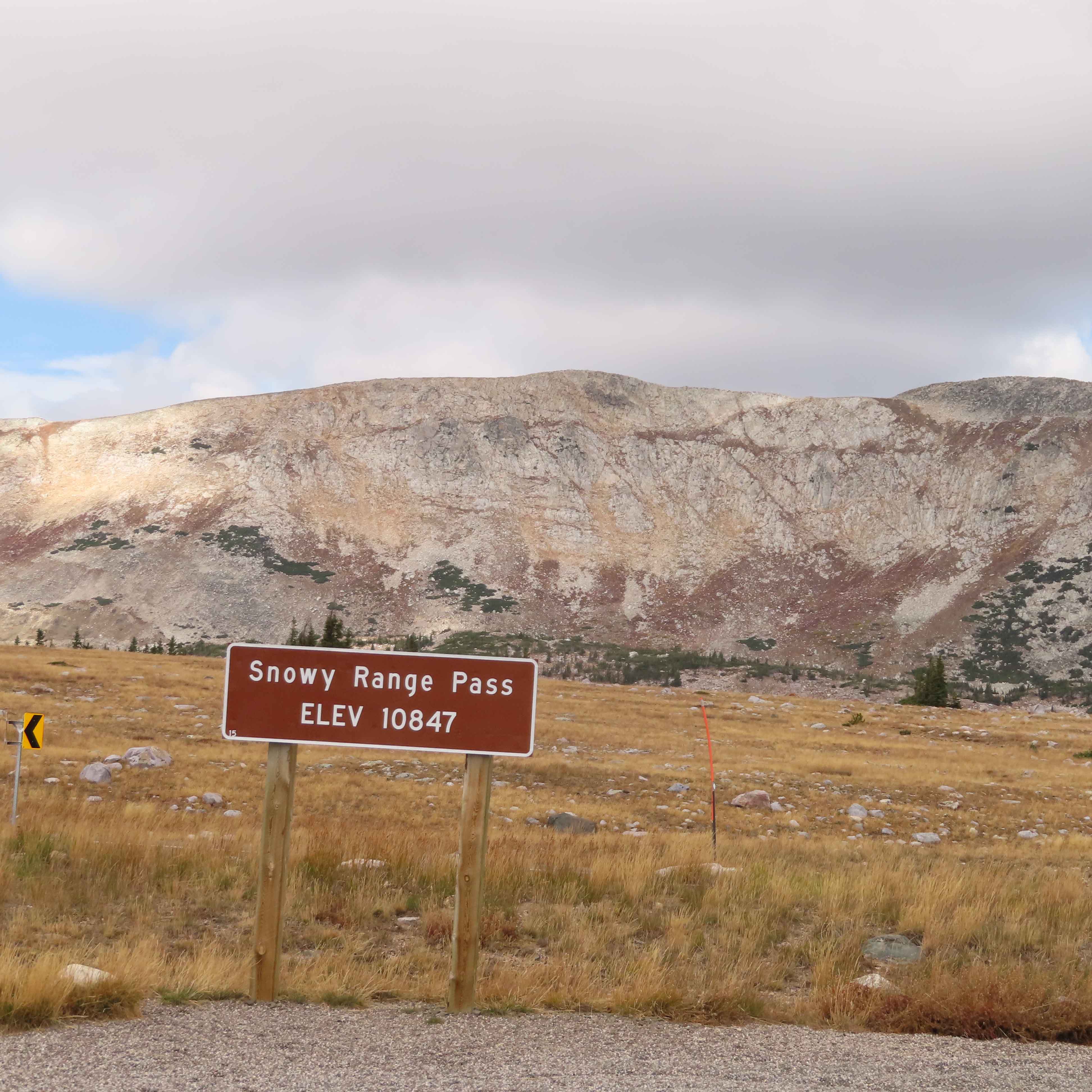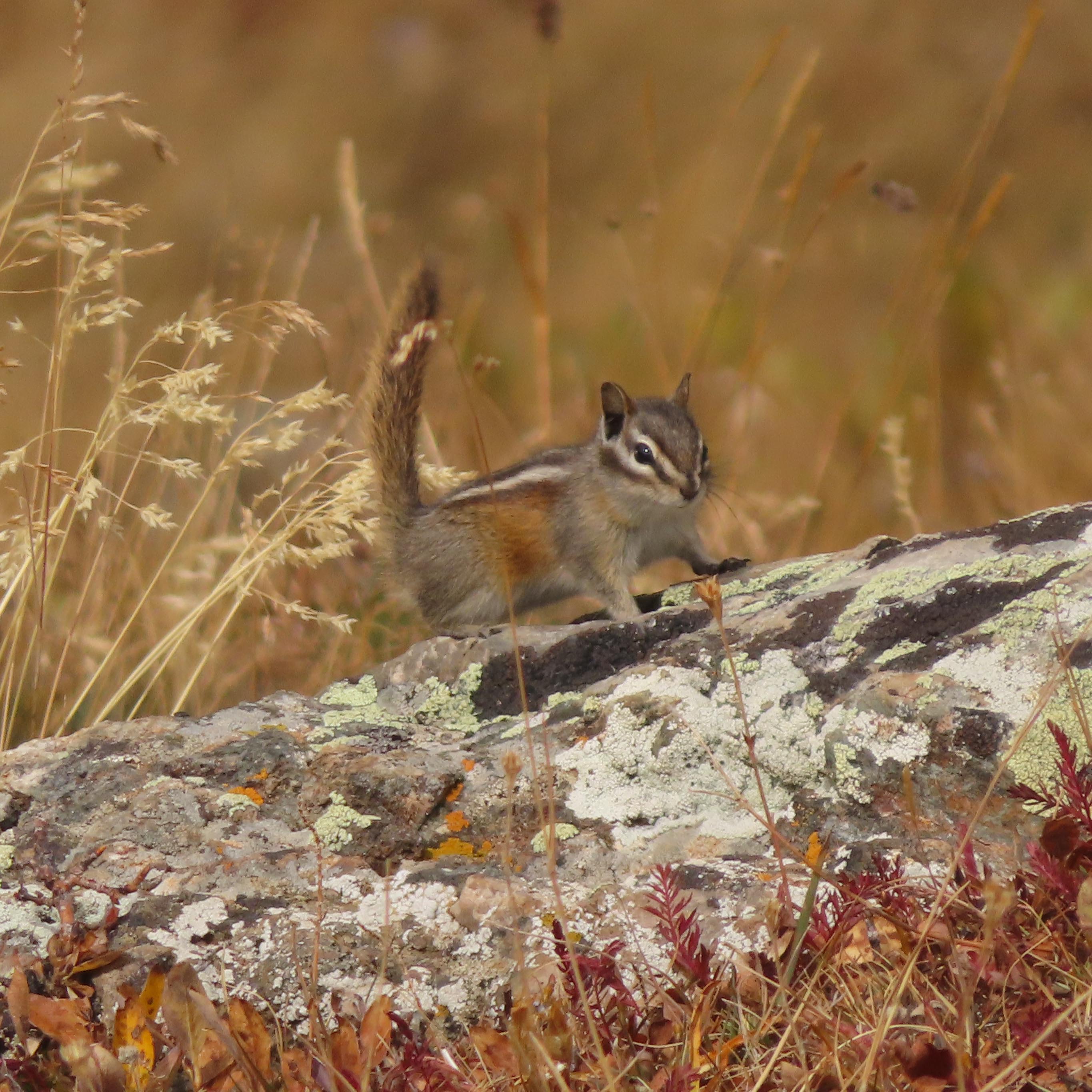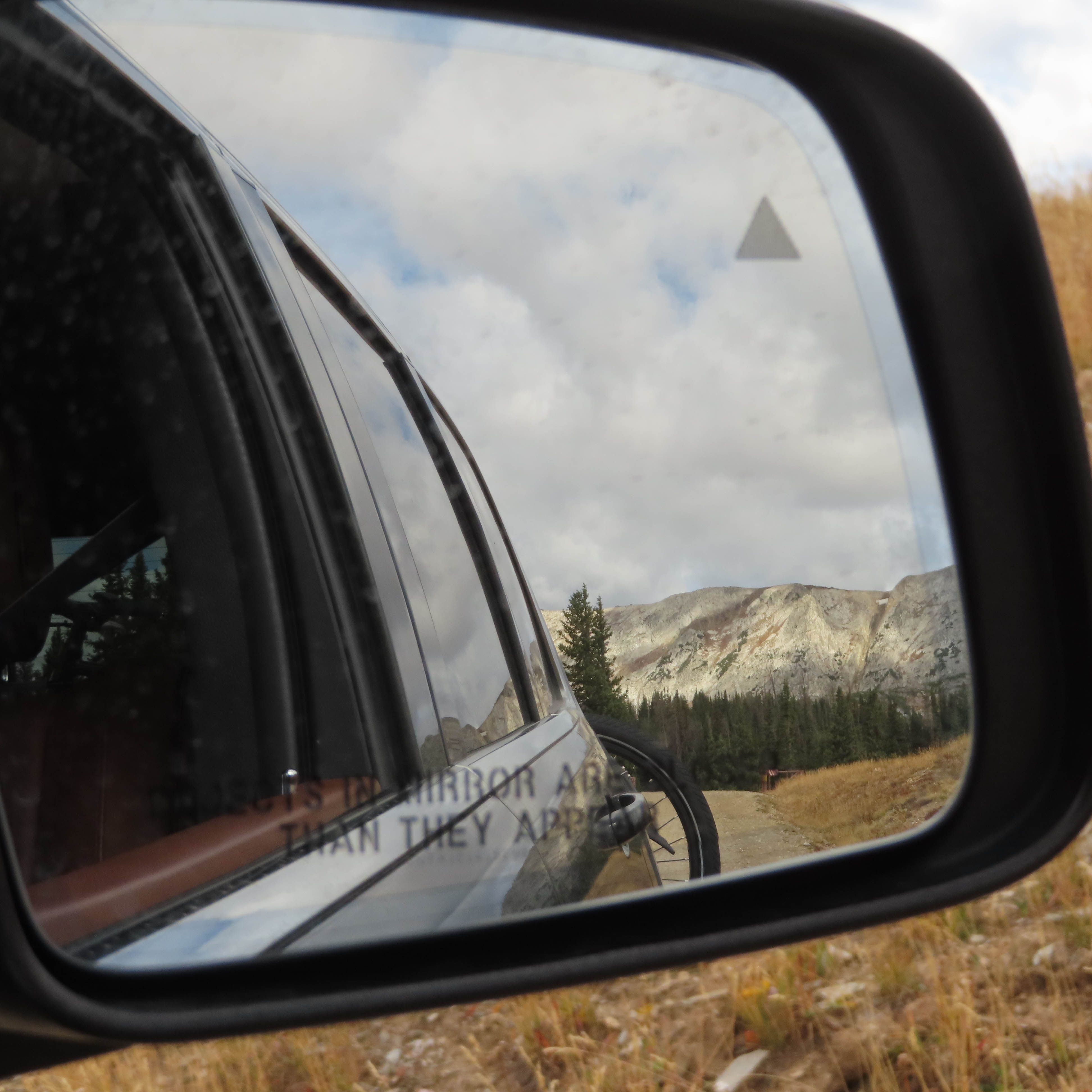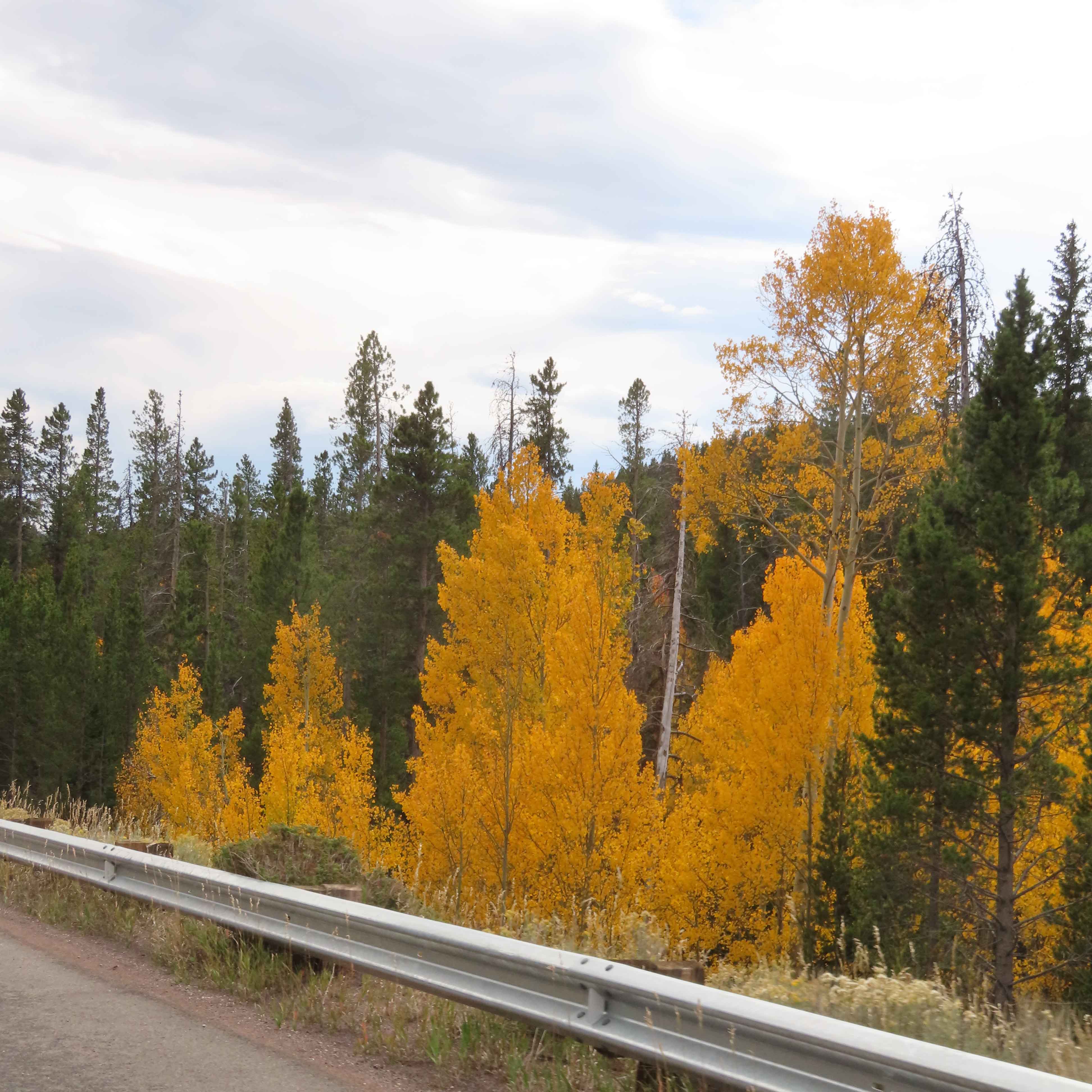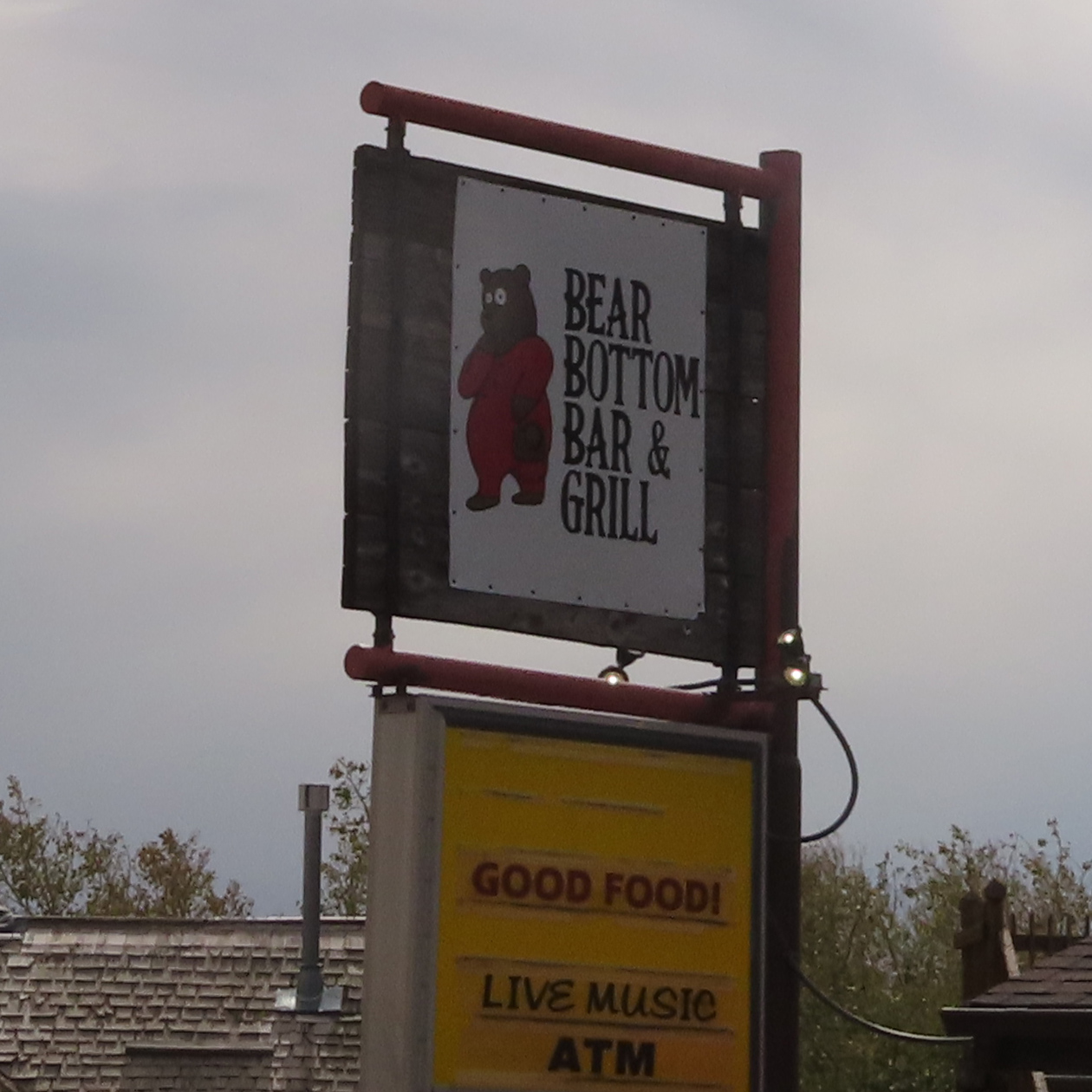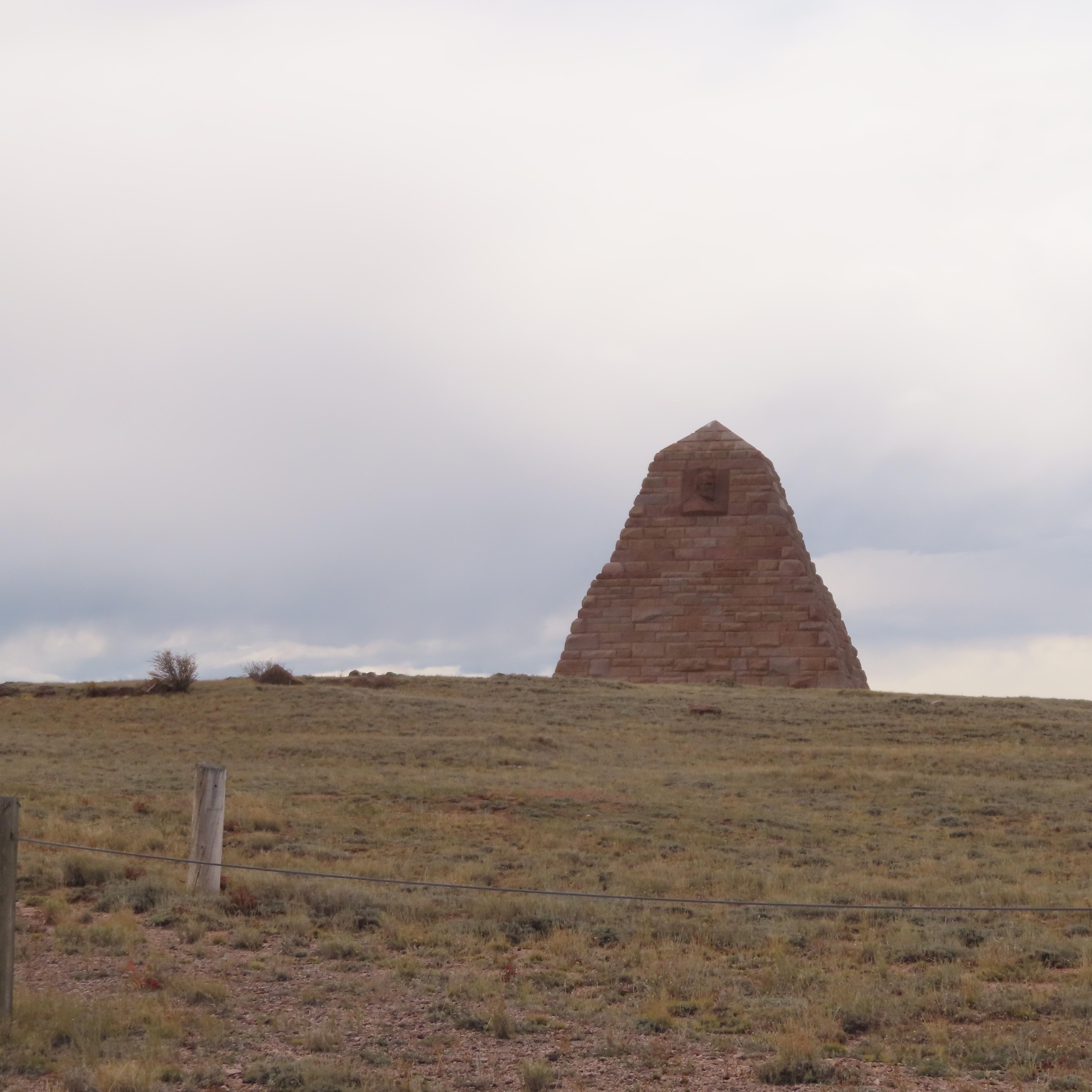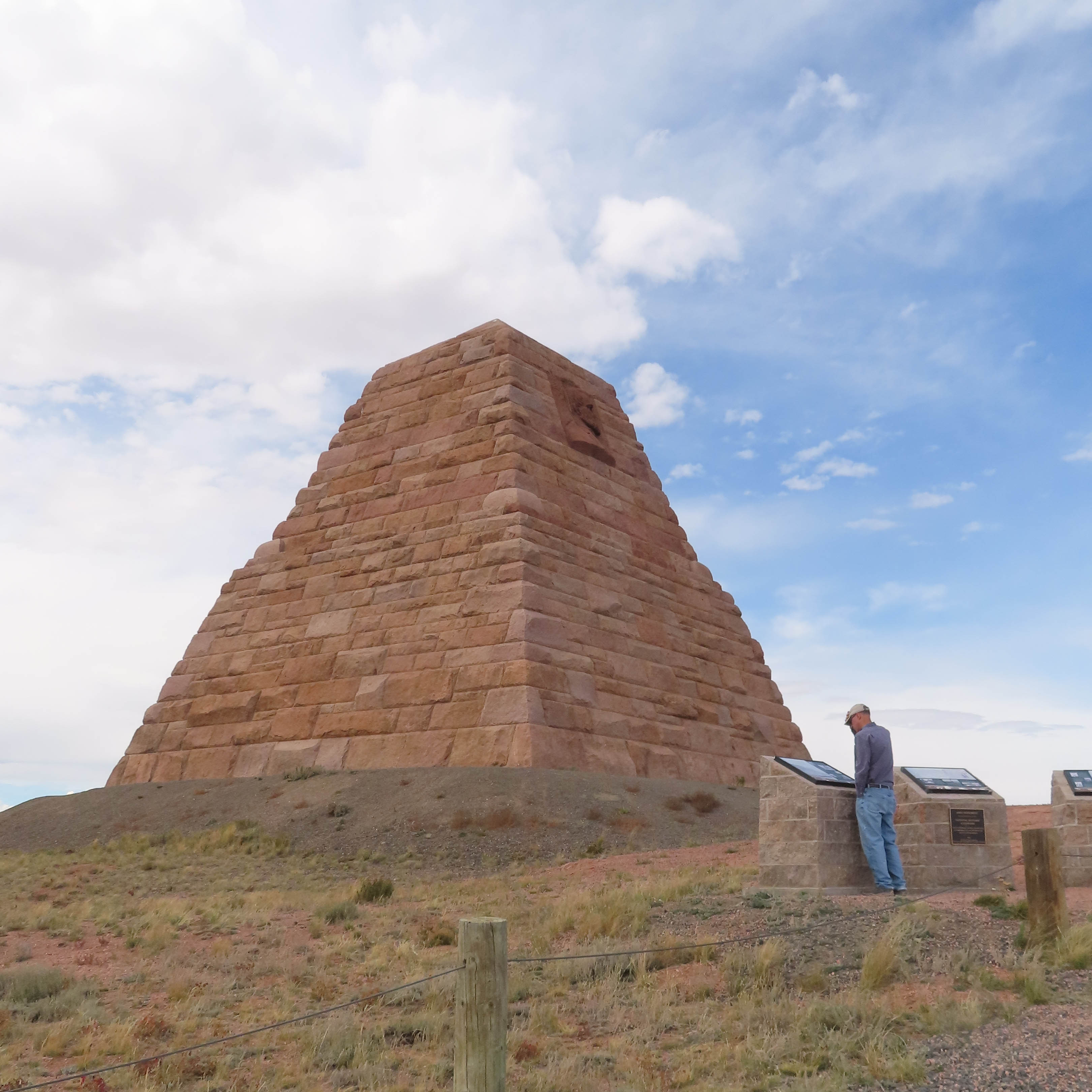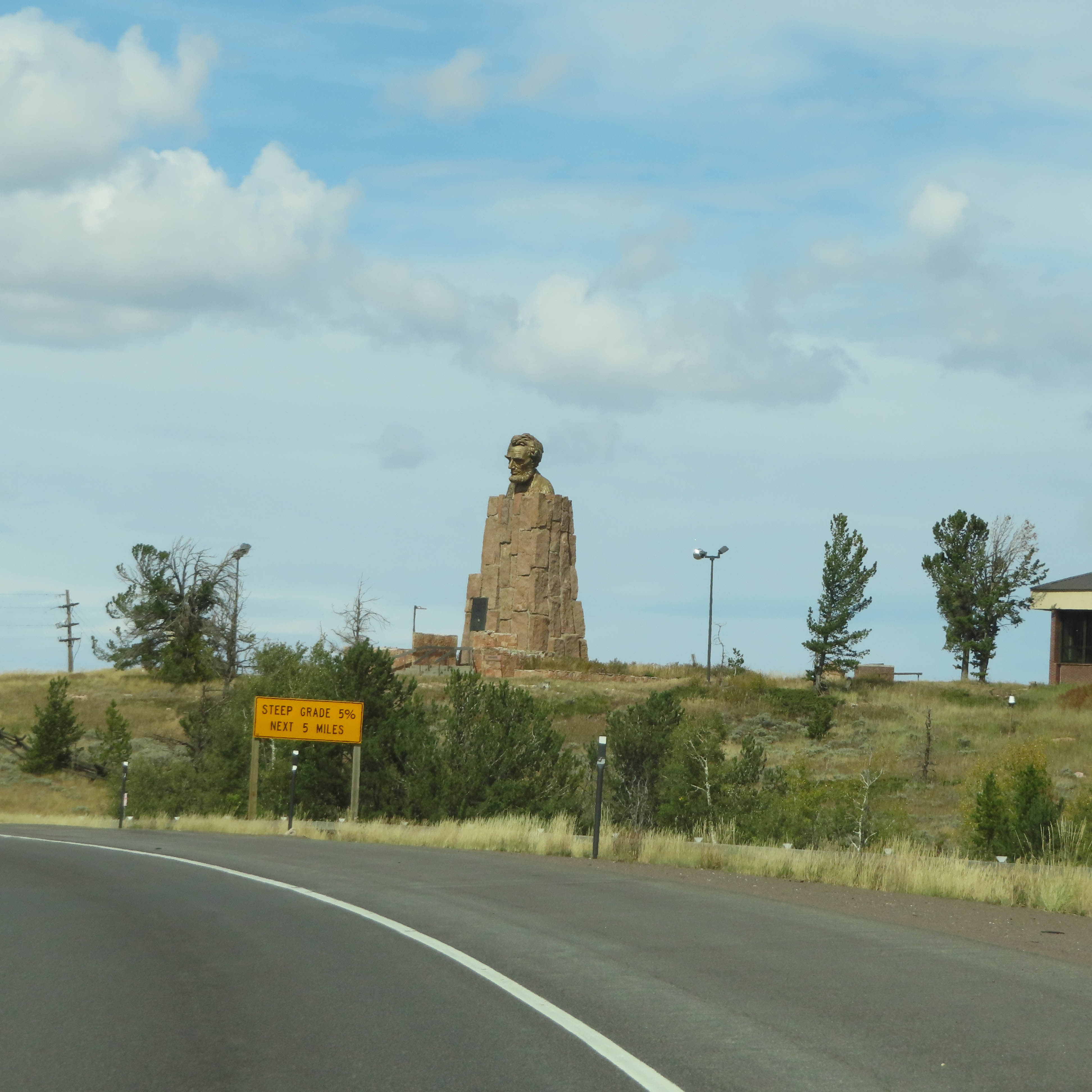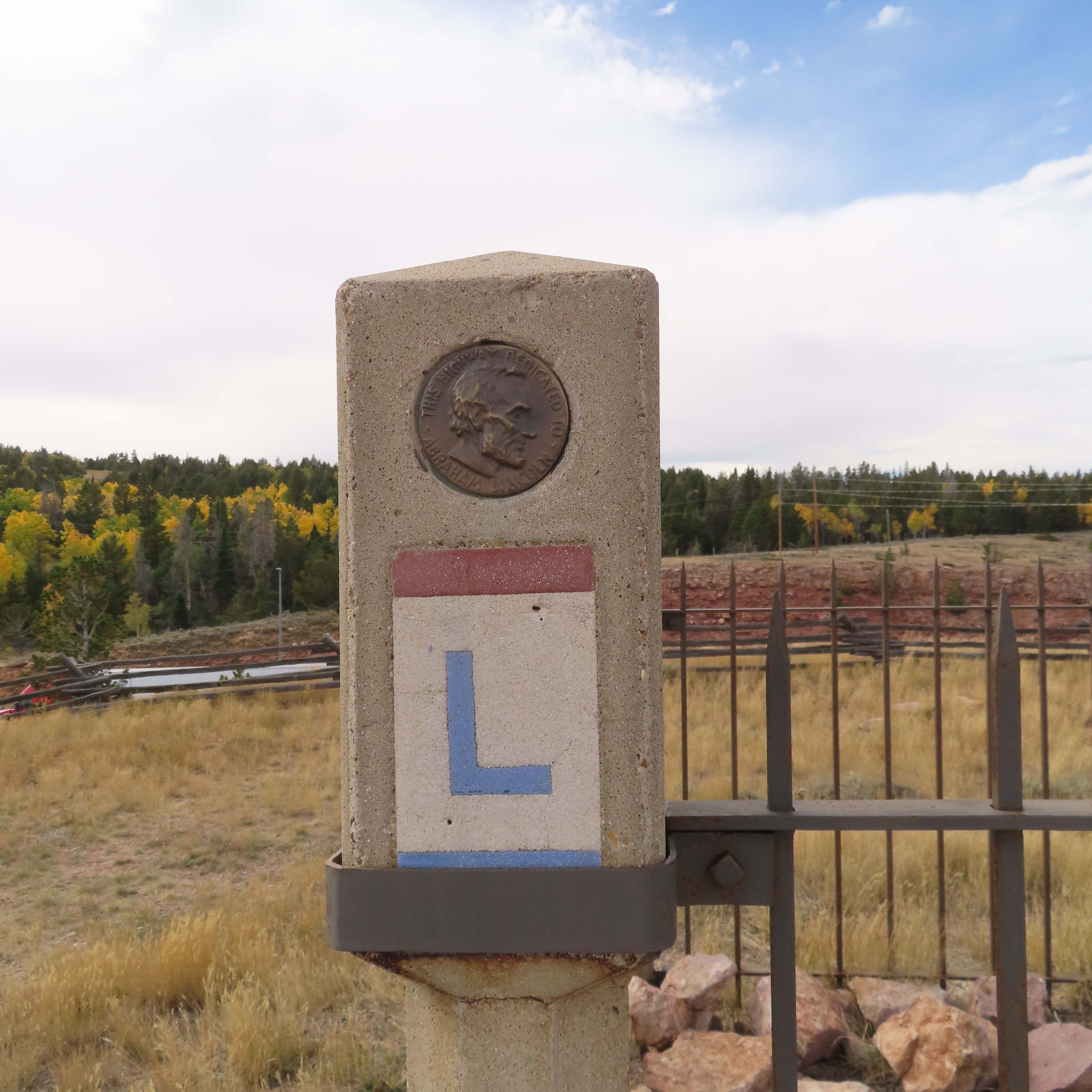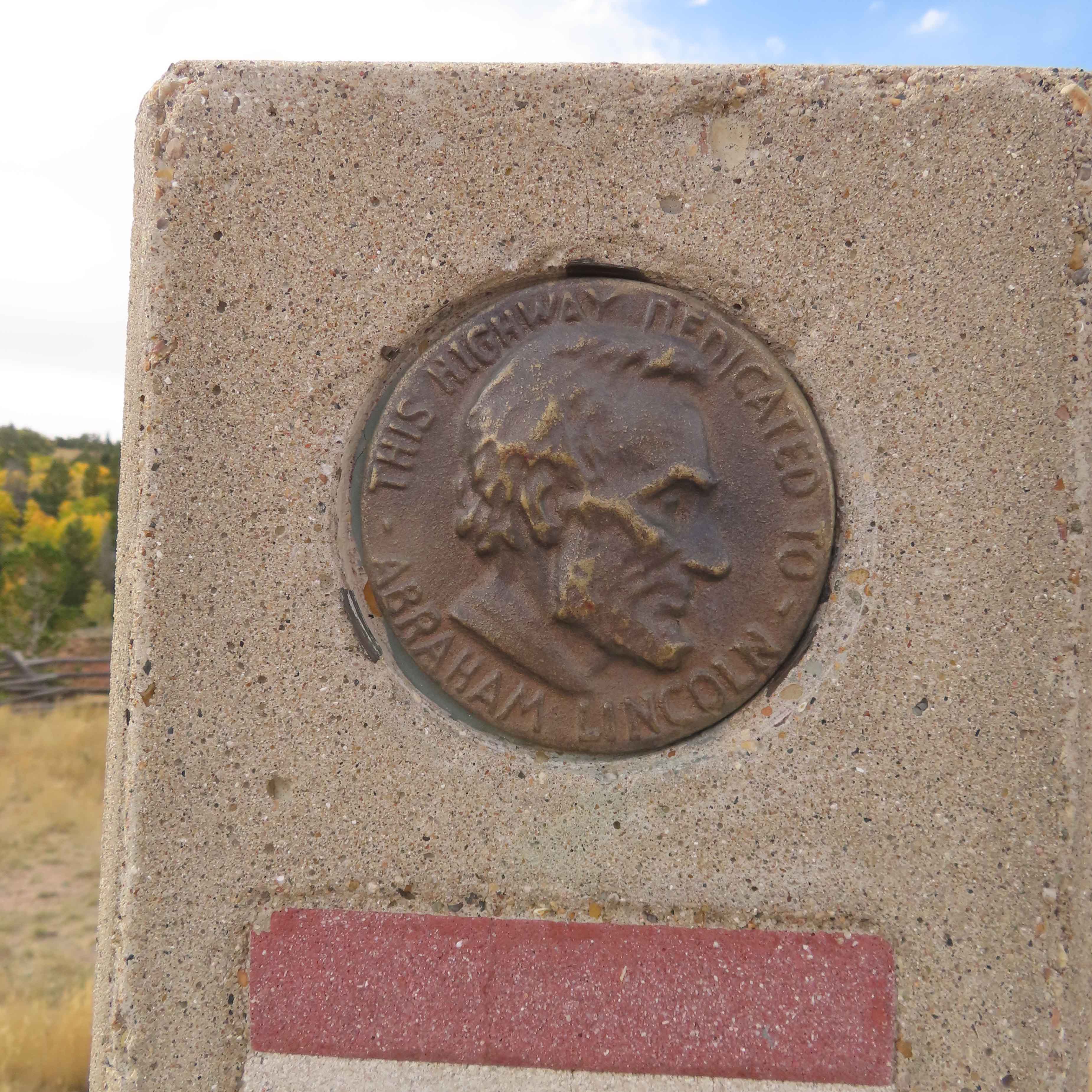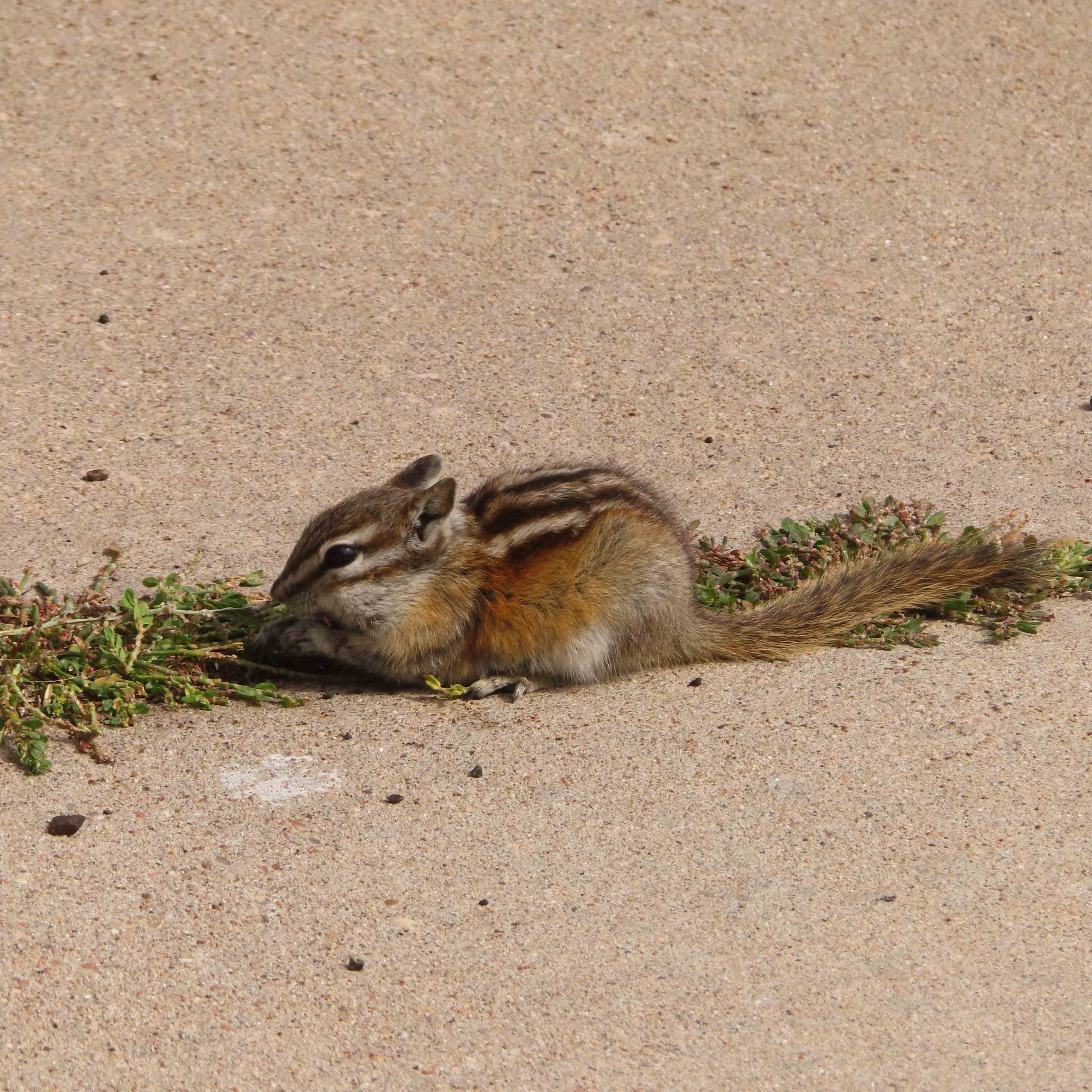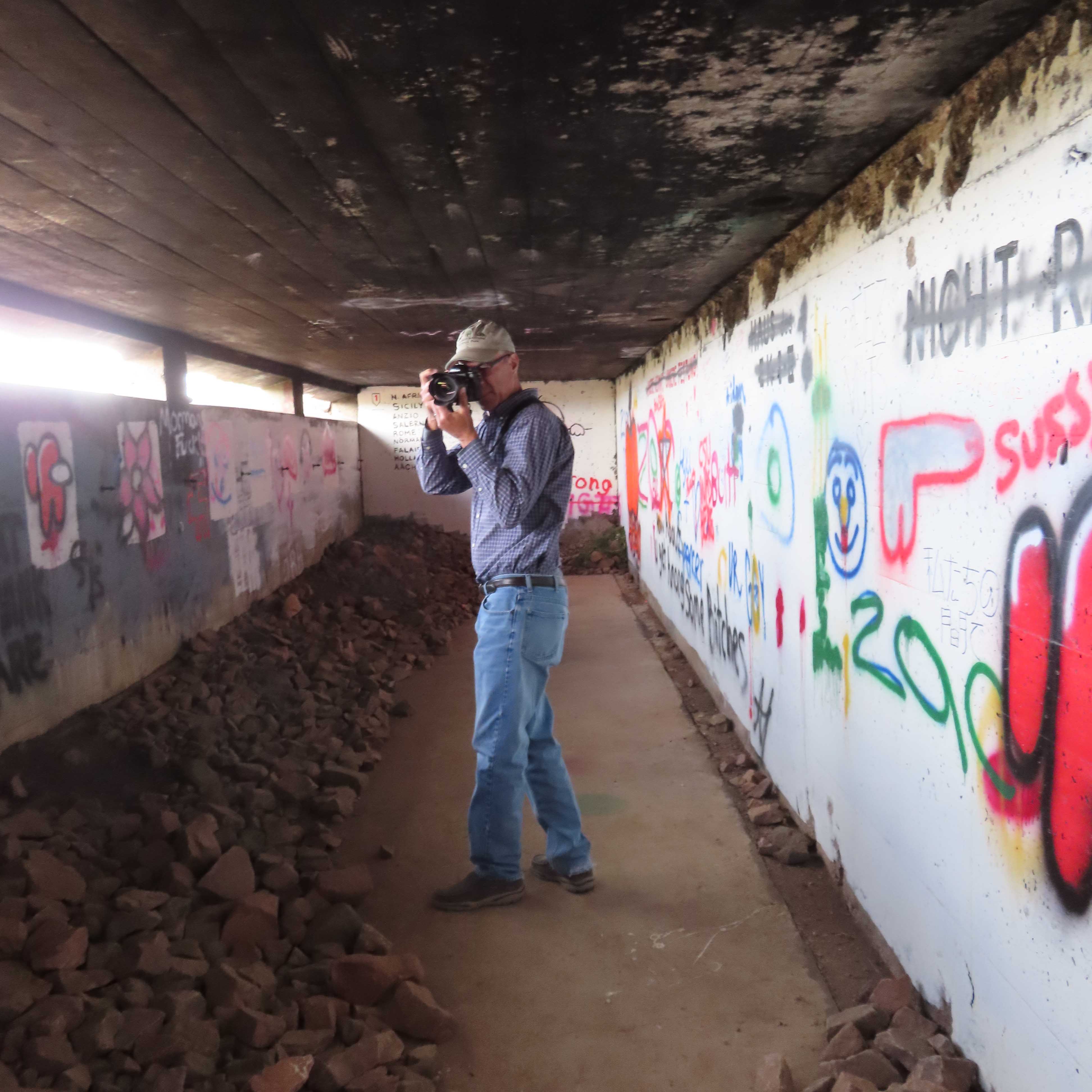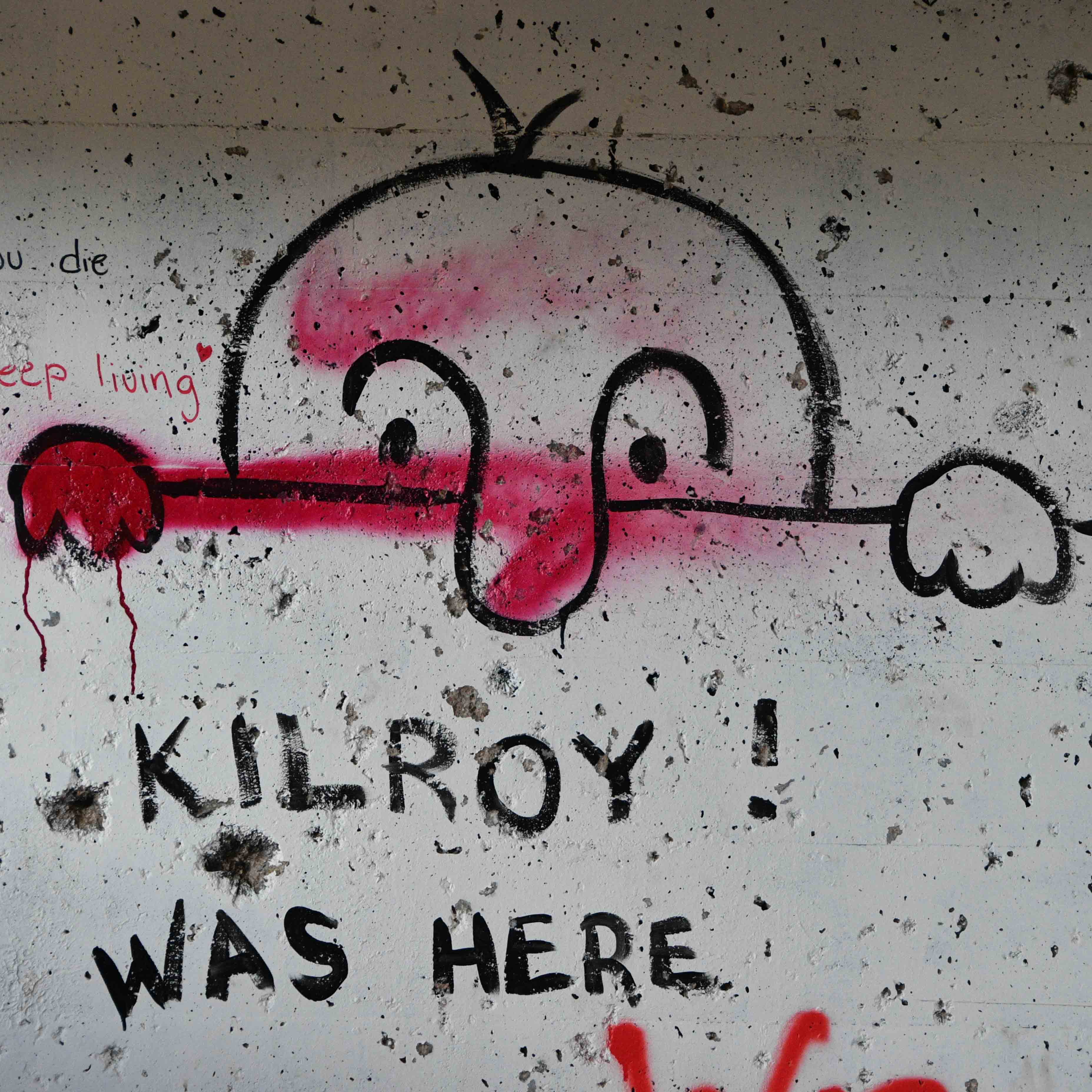 Friday, we both had a bit of trouble getting started this morning. An it rained off and on all day so we decided to just start the laundry and pick up some groceries.
Saturday, moving day. We left Wyoming and moved to the Ogallala KOA in Ogallala, Nebraska. It rained a good part of the trip and we just hung out at the RV once we arrived. There is not a lot of stuff to do around Ogallala but I am sure we will find something to do.
Make Life An Adventure!