Week 196: Langston, AL
Oct. 30 - Nov. 05, 2022
Sunday, we both slept late today. I am quickly running out of room for dirty laundry LOL. So I took advantage of the park's laundry to get a few things done. I also had an opportunity to hang out with the Sloan's while I waited for the laundry to finish. It continued to rain off and on all day. It should finish raining on Monday afternoon hopefully. I hope it dries out a bit before we have to move the washing machine in Wednesday. We enjoyed the evening with The Walking Dead and the season finale of House of Dragon.
Monday, good news! Our washing machine arrived a couple days early! We got it picked up and installed. And when I say we, I mean Elard of course.
Tuesday, I managed to almost get caught up on all the laundry. The new machine works great.
Wednesday, well, you can't get lottery tickets in Alabama so we made a little road trip across the line into Tennessee and stumbled across the Lodge Cast Iron manufacturing plant! So cool. They have two Dutton Yellowstone Ranch (the Y brand) pans that I managed to resist buying. I wanted them so bad but there is just no room. We didn't take the museum tour but we found out that every April they open the factory for tours during the National Cornbread Festival. We may have to come back for that. Next we visited the Unclaimed Baggage store in Scottsboro. We visited it last year. I was hoping to find another fishing rod but no luck. It was fun to look around.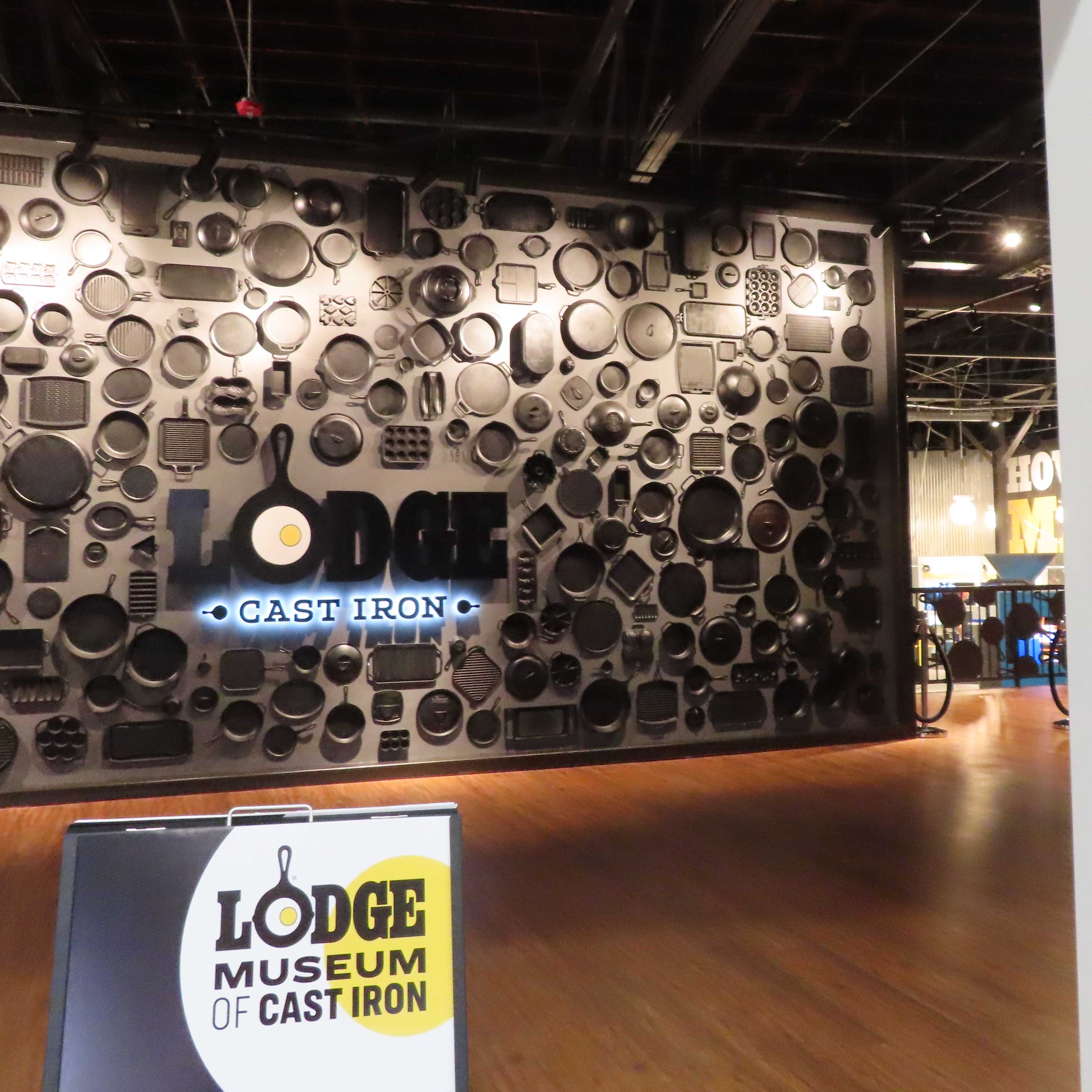 Thursday and Friday, I took advantage of being right here on Lake Guntersville to try to catch some fish. I got to play with my birthday present, the iBobber. It is a cast-able fish finder / sonar device. It tells me depth, water temperature, and shows the contours of the lake bed. It didn't, however, help me actually catch any fish LOL.
Saturday, we enjoyed a day of watching Yellowstone and a nice dinner out. We went to Papa Dubi's and enjoyed a little cajun food. I had the oyster Po'boy on Gambino's french bread and Elard had blackened redfish, so good. We are enjoying slowing down a bit after all the moving we've done recently.

Make Life An Adventure!