New York
Jun. 9, 2019 - Jun. 15, 2019
Sunday, apparently I caught something while on the NYC tour so I spent most of the day in bed.  My throat was on fire; luckily I had some Alka Seltzer Cold in the coach and that got me thru the day.  Monday I felt a bit better so we took off back to NYC on our own (I got some Mucinex on the way in, I love this stuff).  We went to the Guggenheim museum, not because of the art on display but because it is a building designed by Frank Lloyd Wright.  So neat, it has a continually spiraling walkway instead of stairs.  It was design specifically for displaying art.  I gotta say it made me a little bit dizzy.  The building seemed to move...maybe that is because I was sick? Regardless, it is an awesome building, we saw the infamous photo of the "bullwhip" by Robert Maplethorpe (DON'T GOOGLE this! It is a photo that caused quite a stir in the '80's and the bullwhip is in a place it should never be). My favorite exhibit was two copper wire sculptures suspended from the ceiling, they looked a bit like snowflakes. We shared a piece of cake in the restaurant "The Wright". We thought about driving by the Empire State building but decided that we wouldn't really be able to see it from the street so instead we decided to finish drive number 85 from "the book". That was a good decision because 10 minutes later a helicopter crashed on top of a building between the Guggenhiem and Empire State!  We can both now say that we've driven in New York City, Elard drove to the Guggenhiem and I drove out. The weather was kind of nasty. We passed thru Sleepy Hollow but didn't see Ichabod or the Horseman.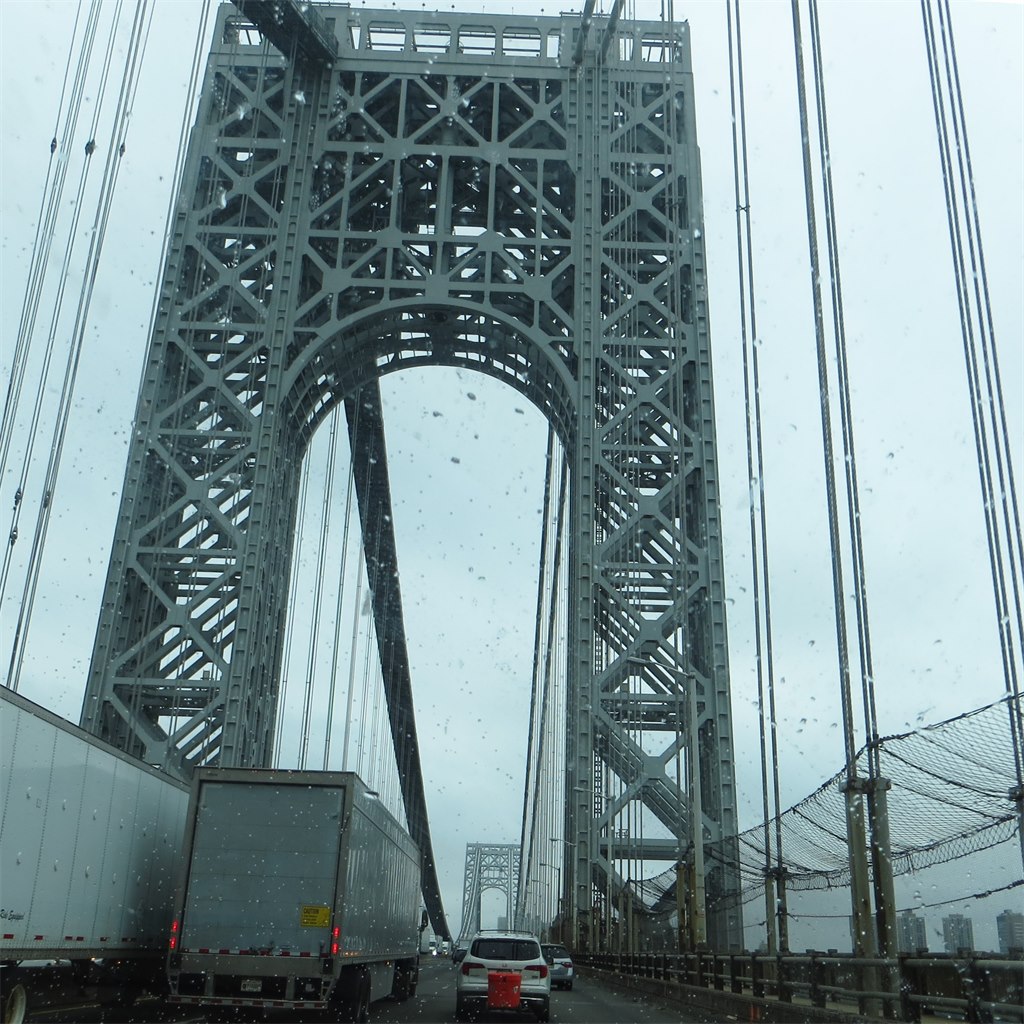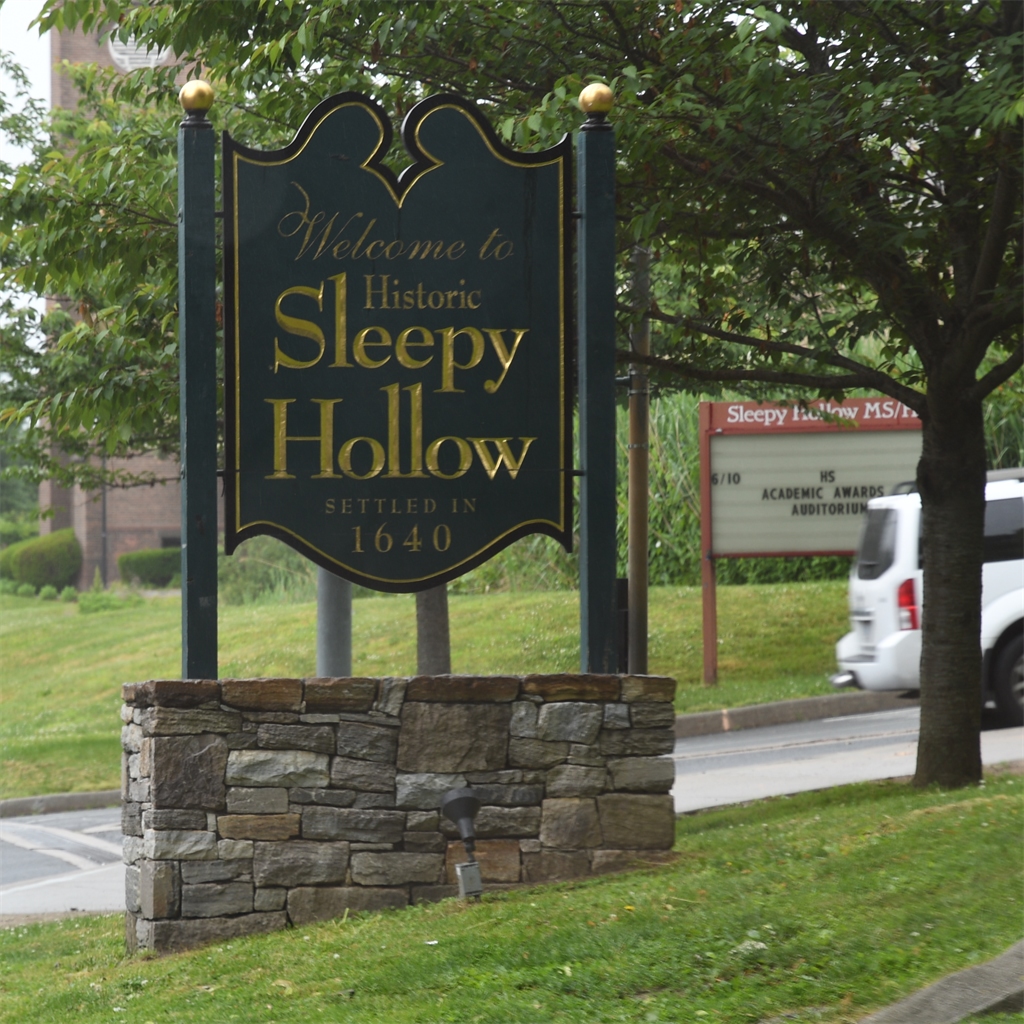 Tuesday we did drive number 97 from "the Book", The Delaware River Loop, it was so pretty and I can just imagine what it would look like in the fall with all the colors.  The drive started at the visitor center at Kittatinny Point. It seems the visitor centers were only open on the weekends at this point but this looks like a great place to canoe or float the river. The drive went north along "old mine road" connecting the 19th century villages of Millbrook, Walpack Center, and Peters Valley.  There were three waterfalls along the way that were very easy to get to.  We did have to cross an old toll bridge at Dingman's Ferry, that was a bit nerve wracking.  We ended the ride at High Point state park in New Jersey, which is ...you guessed it... the highest point in the state.  They have a monument there a bit like the Washington Monument.  The wind was something else up there, probably why you can't go up inside the monument anymore.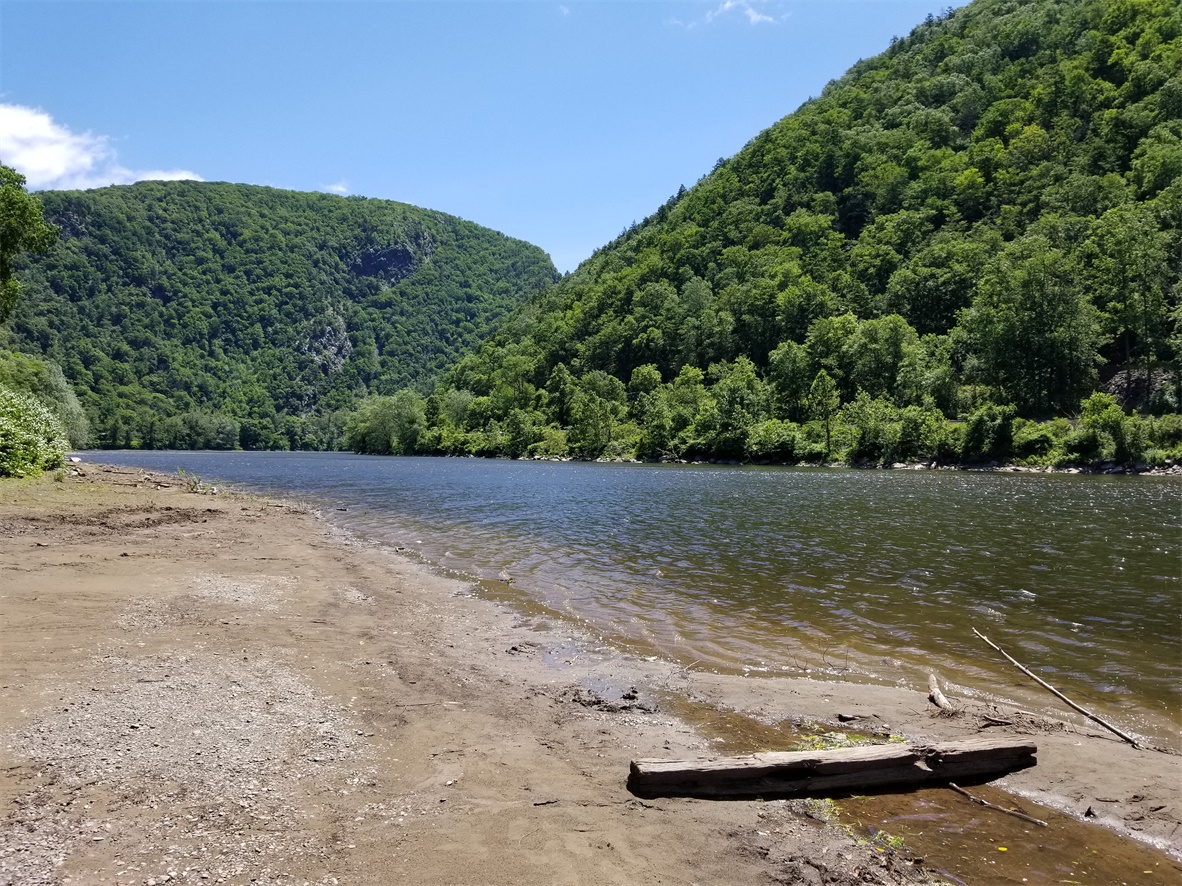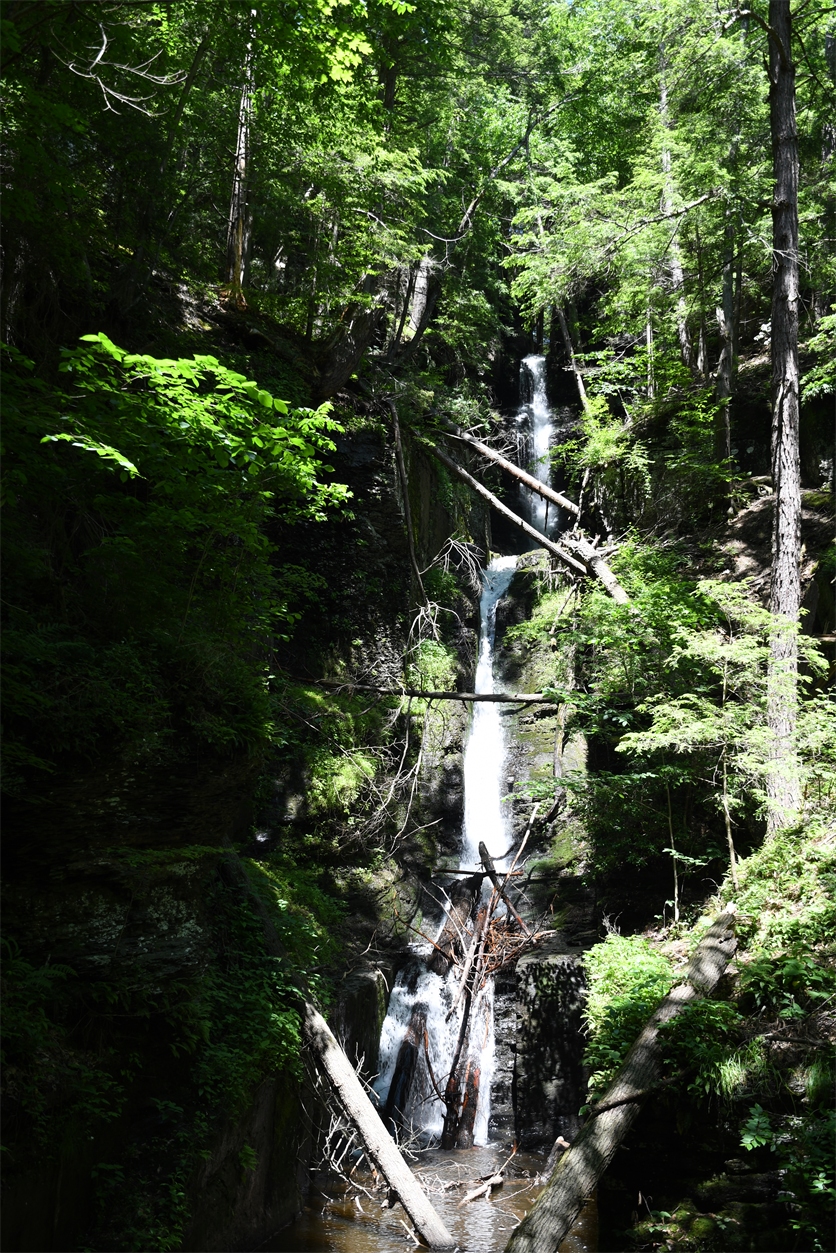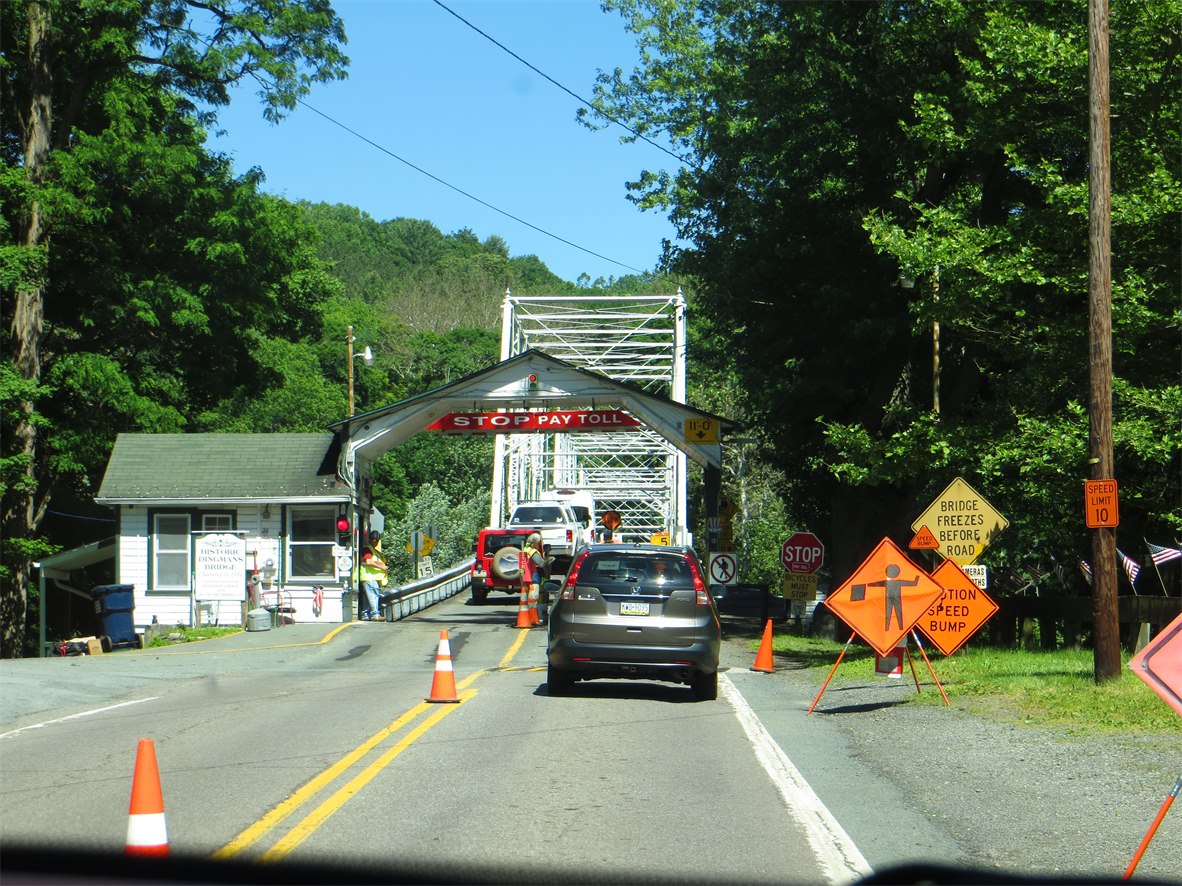 Wednesday, I was just too tired to head out again.  We were also having trouble with our leveling system so we decided to stay in.  I finally got last week's blog post online and did some laundry.  Elard made some calls to troubleshoot the leveling. Thursday it rained most of the day so we continued to just chill out at home.
Friday we drove down to West Orange, NJ to the Thomas Edison National Historical Park Laboratory Complex.  Wow. He was so prolific.  They have his entire research center, most of which is open for touring.  We saw his office/library, three stories high and packed with books and cool things. A statue from the 1889 Worlds Fair in Paris of an angel holding an Edison bulb is in his office.  They allowed him to purchase it when the fair ended.  Edison's most prized possession was a 1 cubic foot block of copper.  The copper industry told him they wanted to give him something to acknowledge his contribution to the industry and asked him what he would like.  The block of copper was his request. It took them 11 tries to get it right and they had Tiffany Co. do the engraving.  It was cool to see all the old equipment in his chemistry lab and machine shops.  We also saw the first music recording studio and listened to both an Edison cylinder phonograph and a disc phonograph. We also saw the large chemistry lab where the last experiment he was doing was to find an alternate source for natural rubber, other than the rubber tree. Goldenrod! who knew.  We also went into the first movie studio, the "Black Maria".  Definitely worth the trip if you are a nerd like us.  The Edison home is being renovated so we didn't get to see that, should be open in July for tours.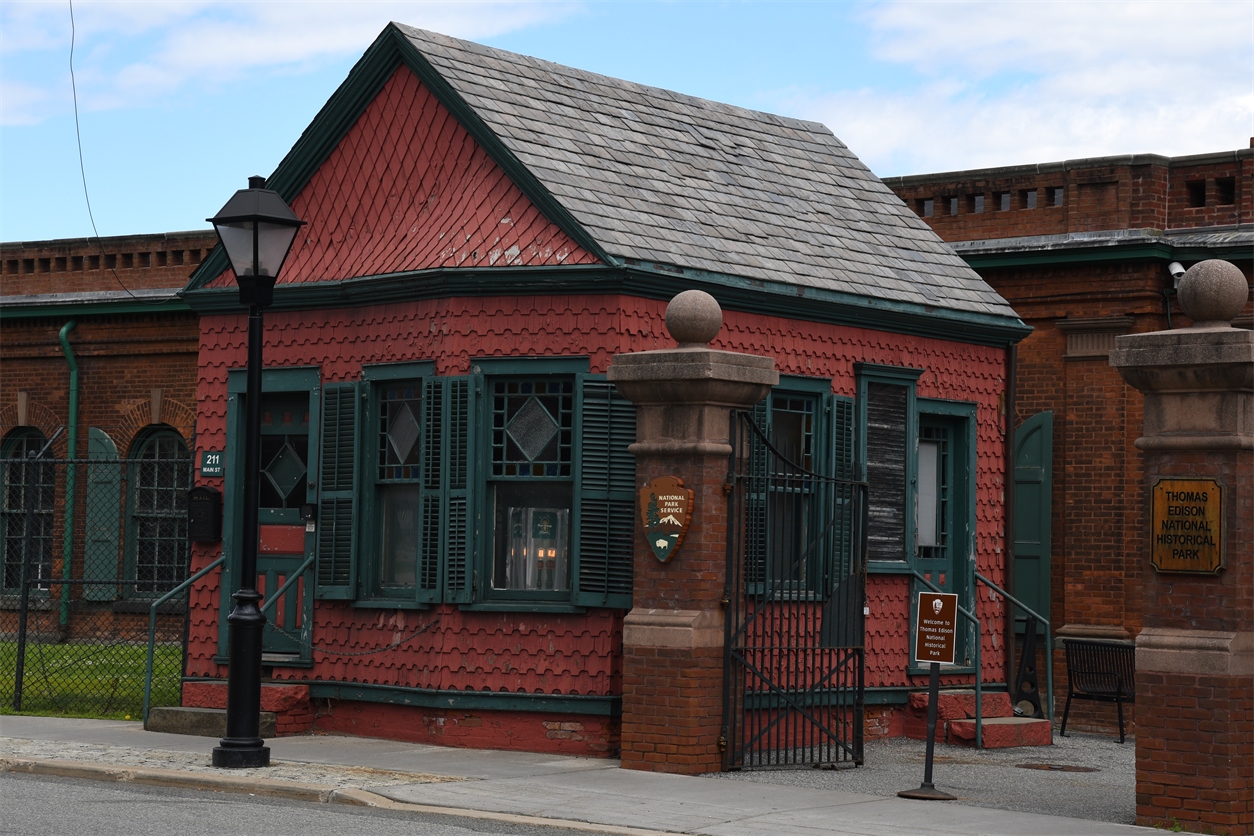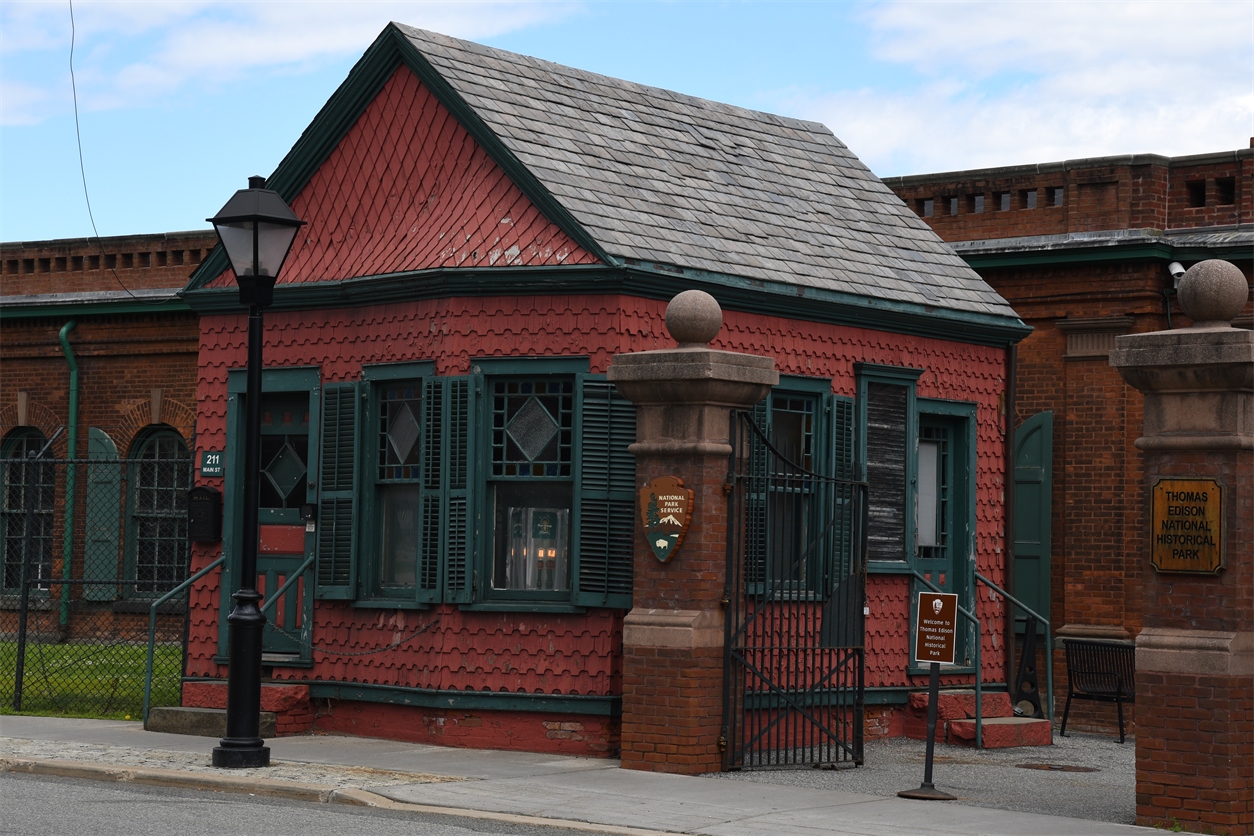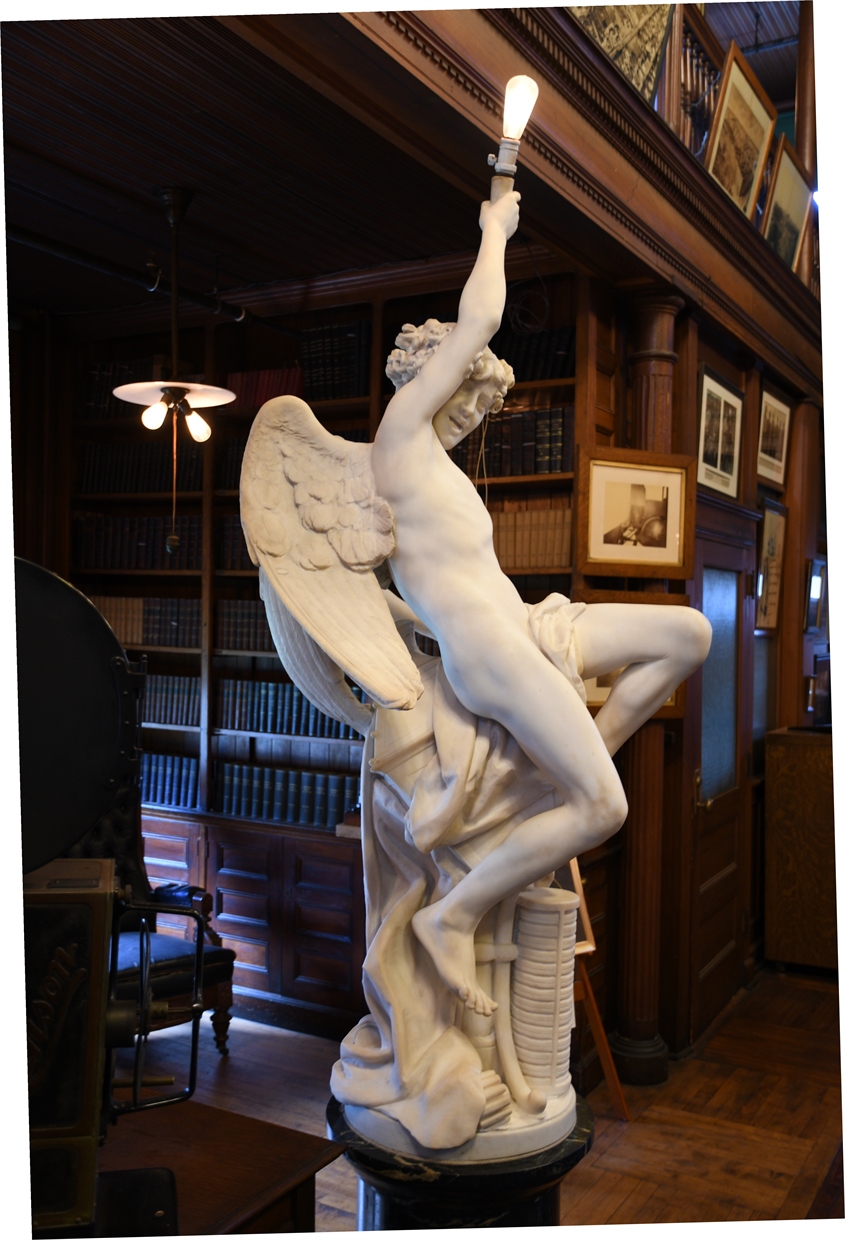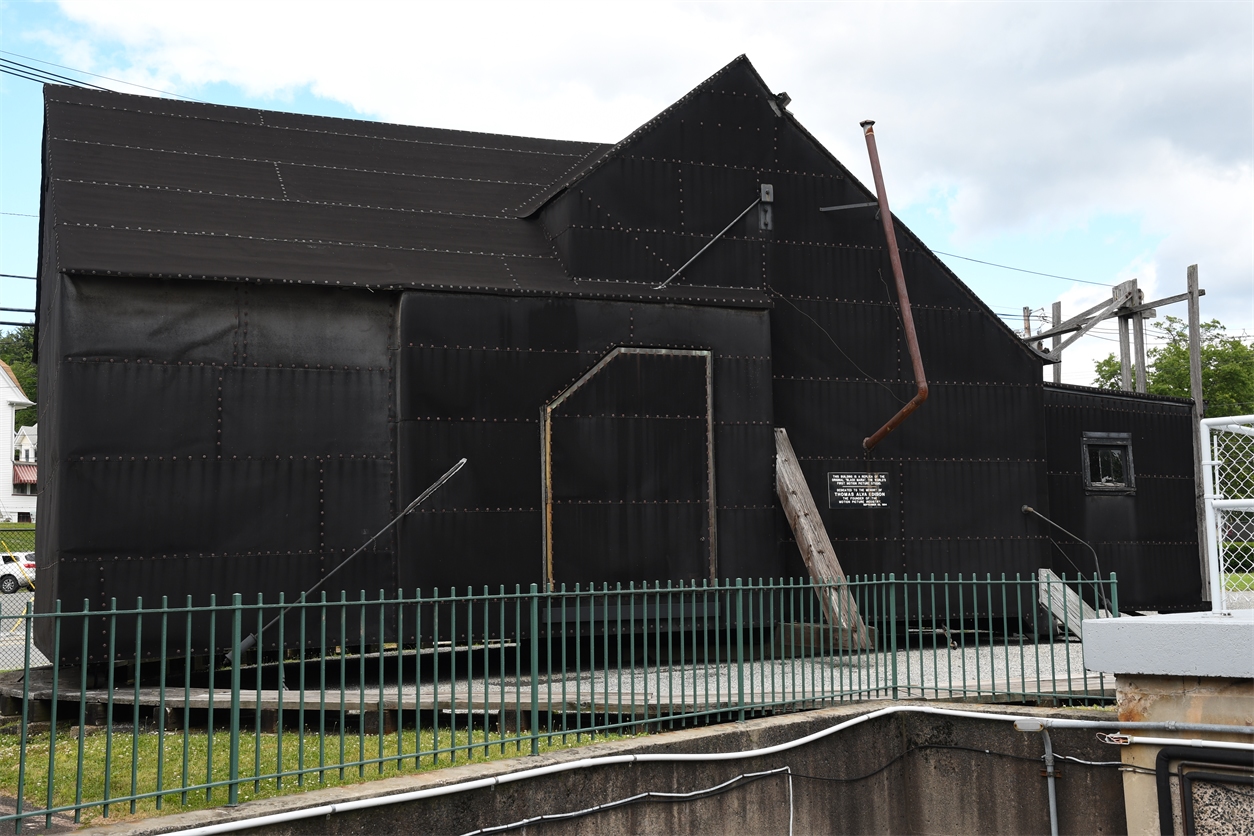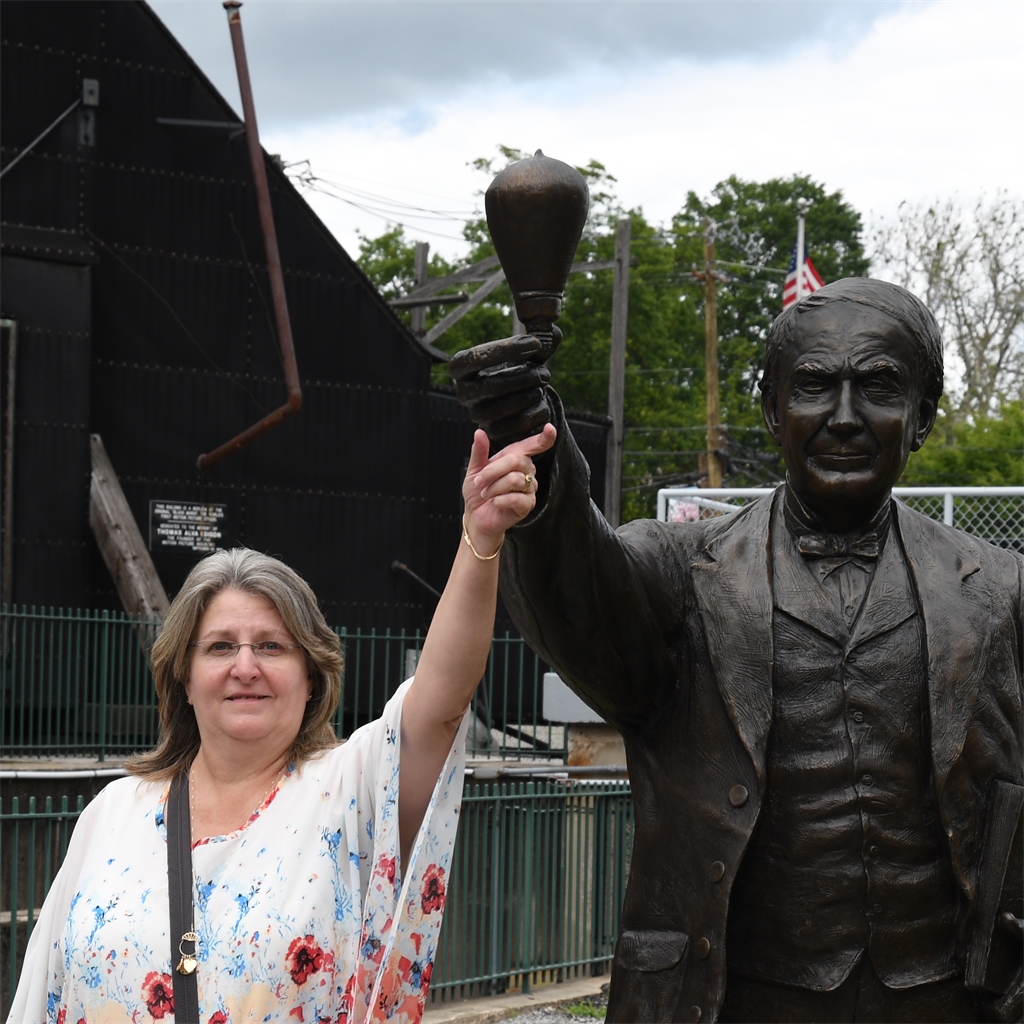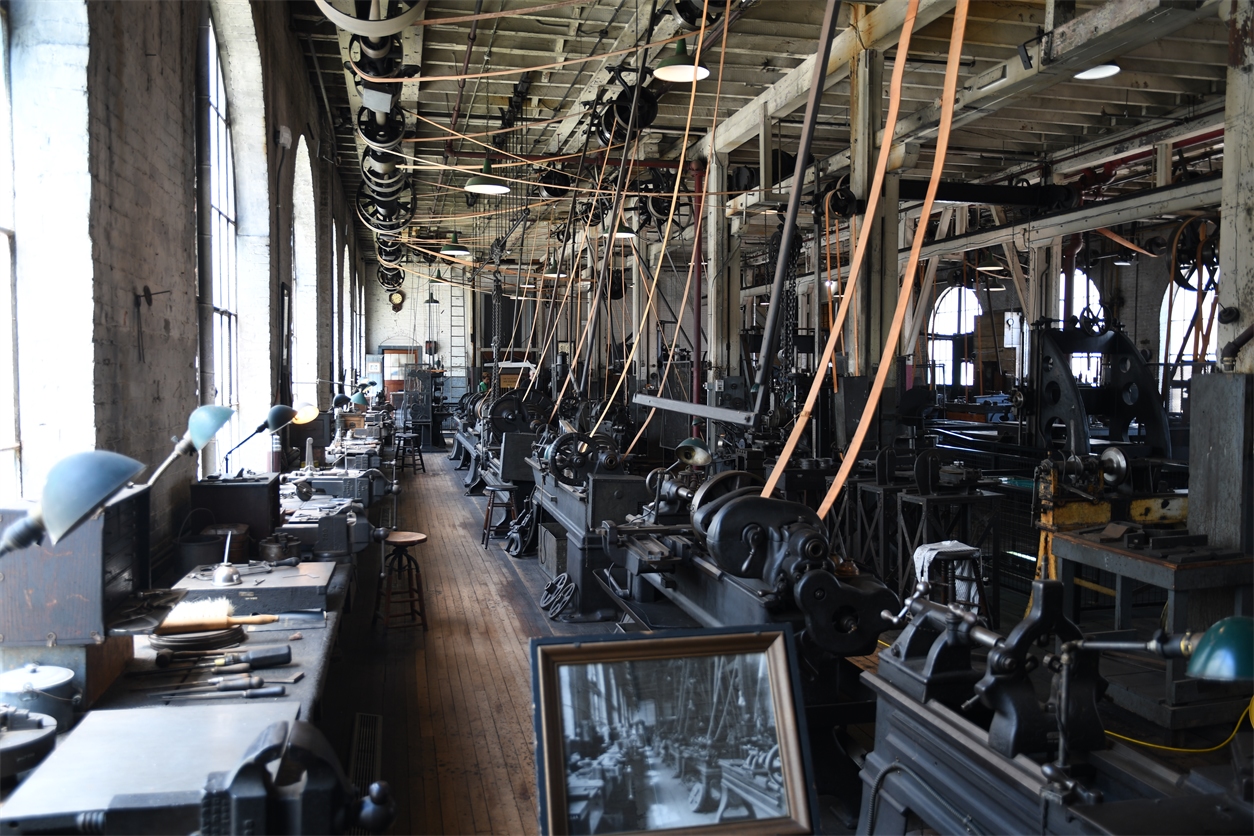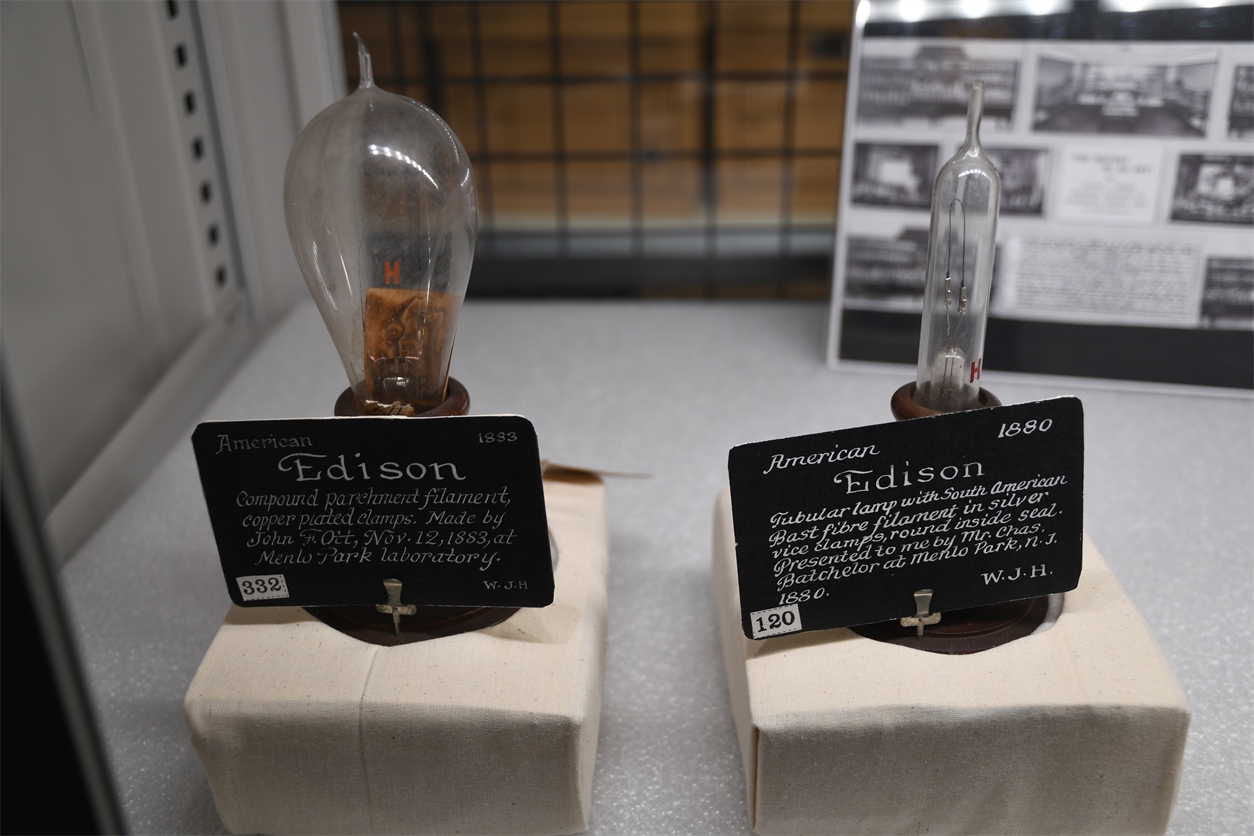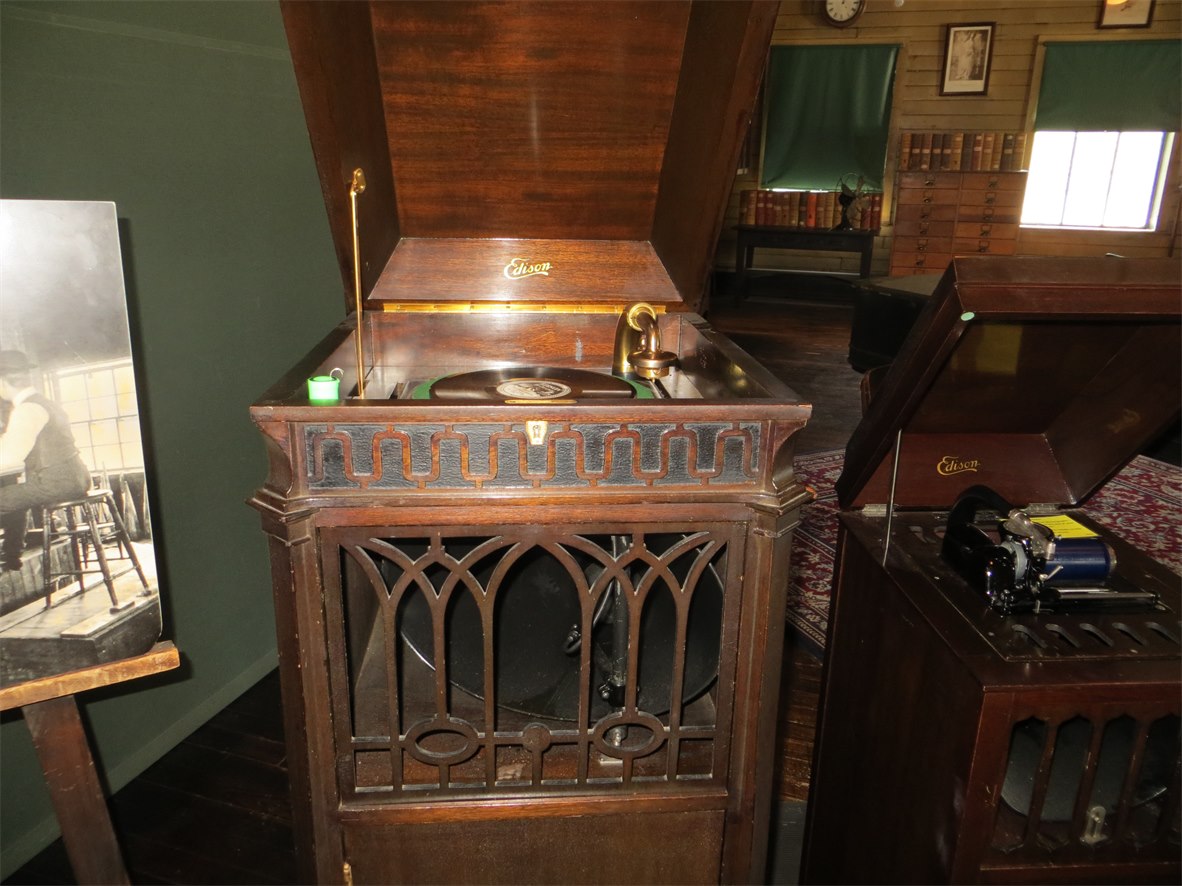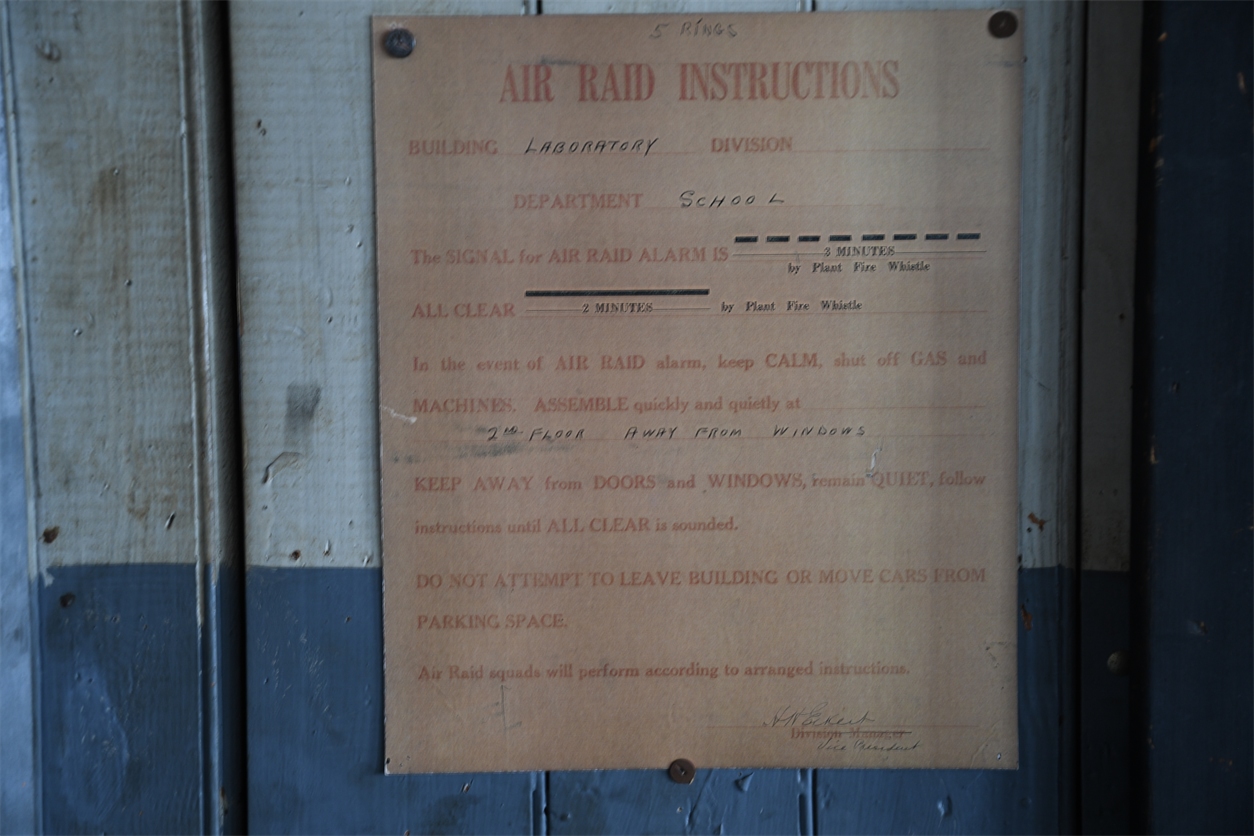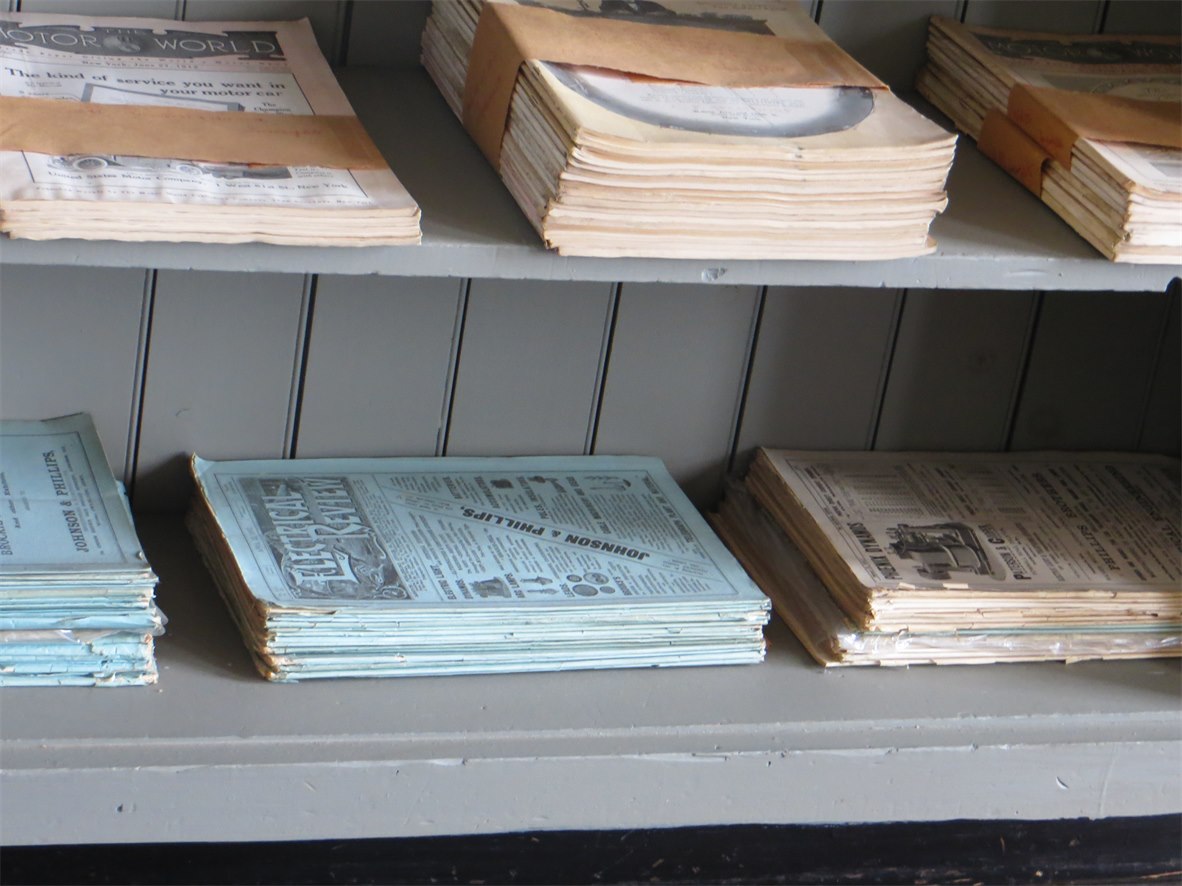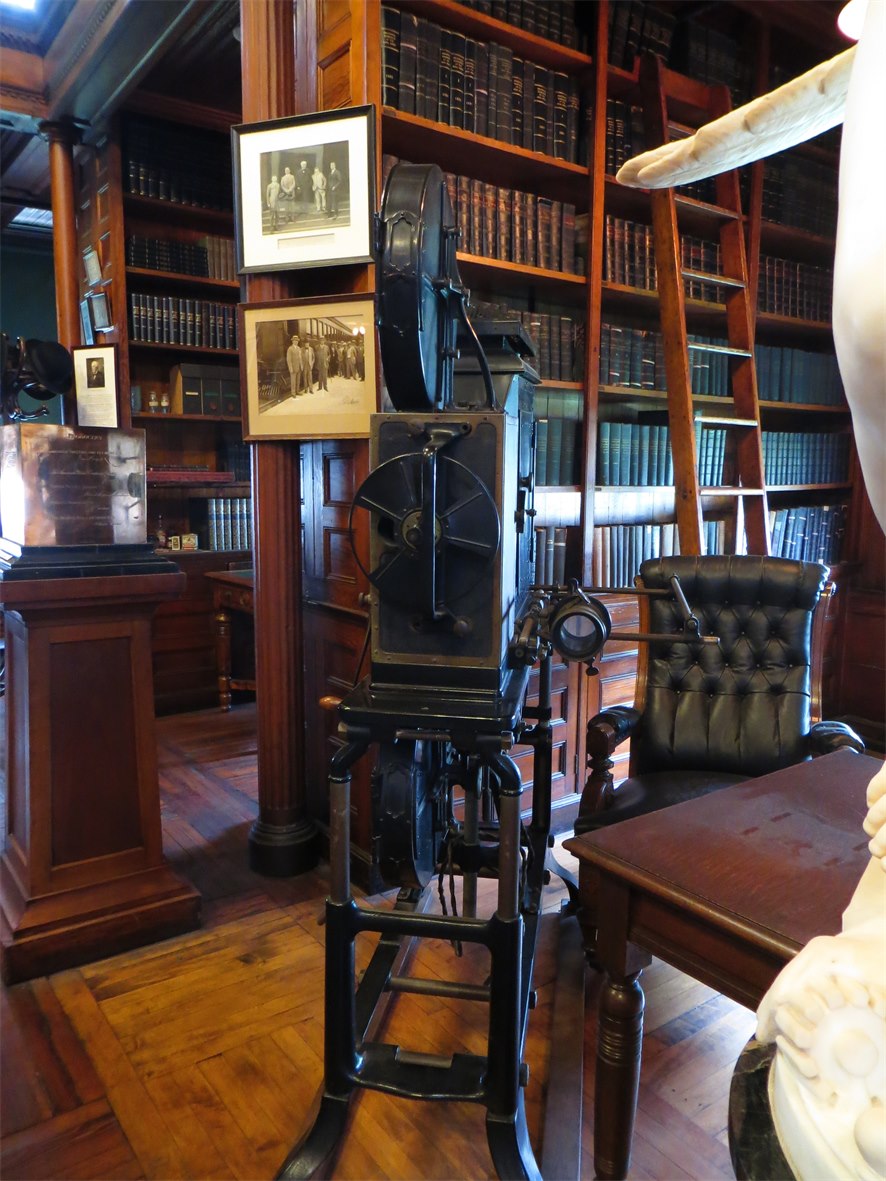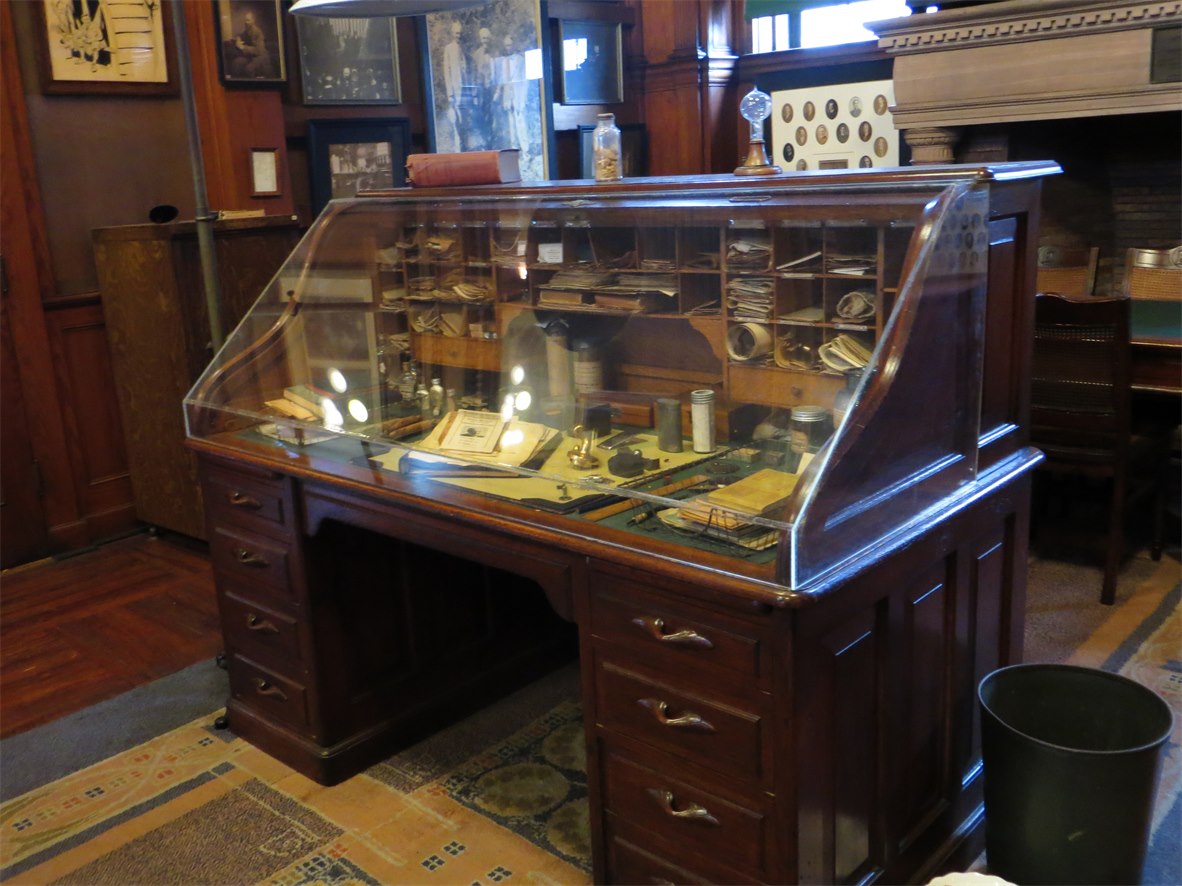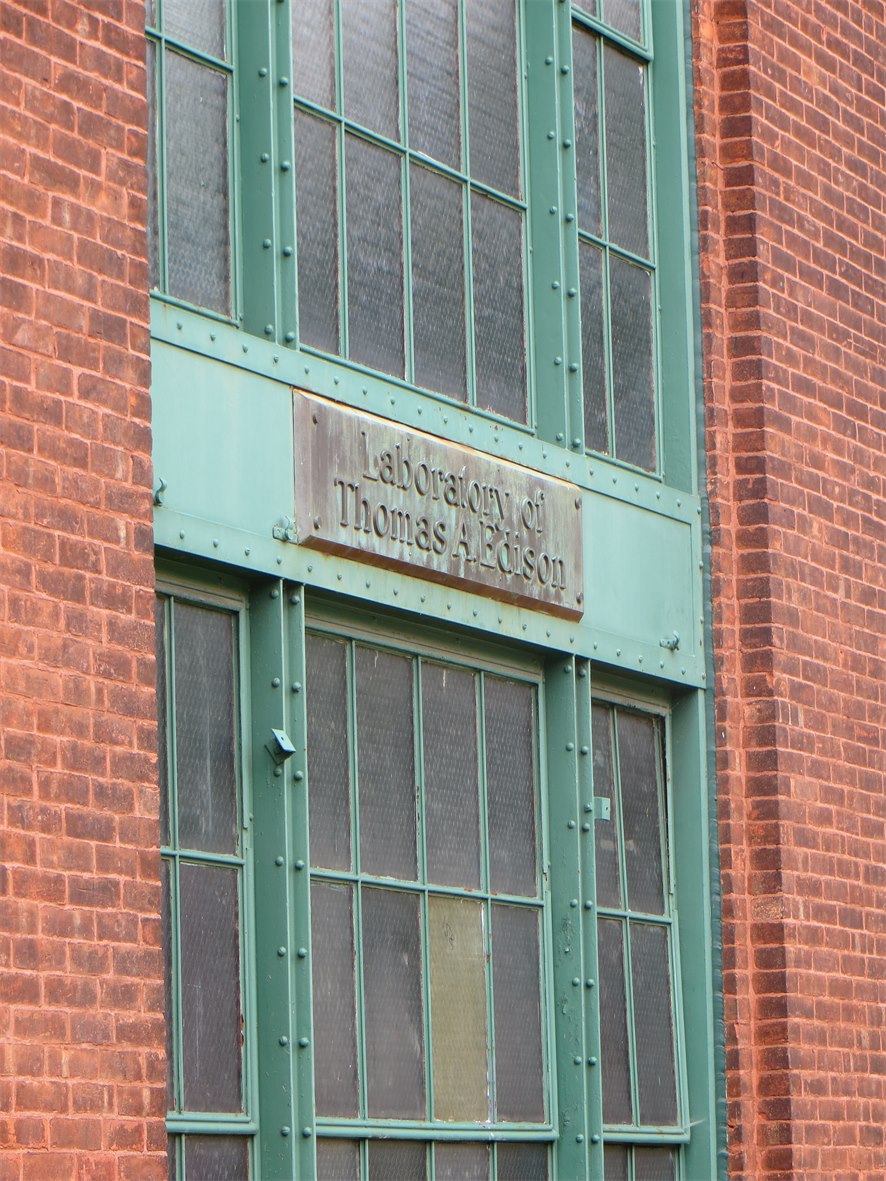 So I never found the fox again at the campground but I did see the fawn.
Saturday, so today we have tried out our first Harvest Host location.  Bishop's Orchards Farm Market and Winery located in Guilford, Connecticut. Awesome store with fresh produce and their own wines. Fresh pasta sauces, breads, meats, etc. Their parking area for RVs is grass and we were a little worried about getting stuck so we stayed on the back of the graveled area where their employees park. The staff was very friendly and helpful, they gave us a recommendation for lobster rolls, the Guilford Lobster Pound.  The lobster was so tender and buttery, very good.  Our waitress recommended a clear clam chowder.  I've always preferred creamy clam chowder but this was excellent.  It is made by someone local and supplied to the restaurant. The farm market closed at 7 pm and things were very quiet back at the RV. This is a great place to overnight and restock. Tomorrow we continue east.
Harvest Hosts is a membership group.  You purchase an annual membership and receive a list of participating stops.  It is a collection of vineyards, farms, museums, golf courses, etc. that will let you overnight at no cost.  You have to be completely self contained. It is hoped that you will patronize their business while you are there.  Great way to fill in those times you need an overnight stay en-route to your next destination.
Make Life an Adventure!