Week 169: Desert Hot Springs, CA
Apr. 24 - 30, 2022
Sunday, the wind has calmed down and I enjoyed nearly the whole day outside reading.   
Monday, we visited Palms Springs. We started with some points of interest.  Palm Roc is a landmark mid-century modern home that has been renovated and now used for photo shoots, pretty cool. Next was a ridiculous sculpture "garden" called Robolights.  Apparently this guy started building huge robots from trash in his dad's yard back in 1986.  Did I say trash?, I meant to say "Recycled Media".  I know it isn't very nice but all I could think was "I bet the neighbors LOVE having this in their back yard". It's less than a block from Frank Sinatra's house for crying out loud.  Definitely not my definition of art but the guy currently has a exhibit at the Ren Gallery in Los Angeles so what do I know, right?  We moved on to Frank's house, then to downtown where we say a huge statue of Marilyn Monroe, and a sculpture of Lucille Ball. I saw some palm trees that were tied up, I'm sure this is a trimming technique but not sure how. Next, the Palm Springs Air Museum.  They have a wide range of aircraft but my favorite was the stealth fighter!  The F-117A Nighthawk #833, nicknamed "BLACK DEVIL".  It is one of only four F-117As on display in museums around the country. They also have 6 different warbirds that you can take a ride in.  The most powerful display for me was the Vietnam POW/MIA memorial bracelets.  I mean just WOW.  Their other exhibits include every war era since WWI.  We ended with a stop at Lowe's for some project supplies.  The high winds here make a more sturdy patio umbrella stand necessary.  I ended up deciding to buy one since the supplies to make one will cost nearly as much as just buying one LOL. I know that you guys have seen the cell towers they try to make look like pine trees, well here in the desert they make them look like palm trees.  I gotta say it is more effective.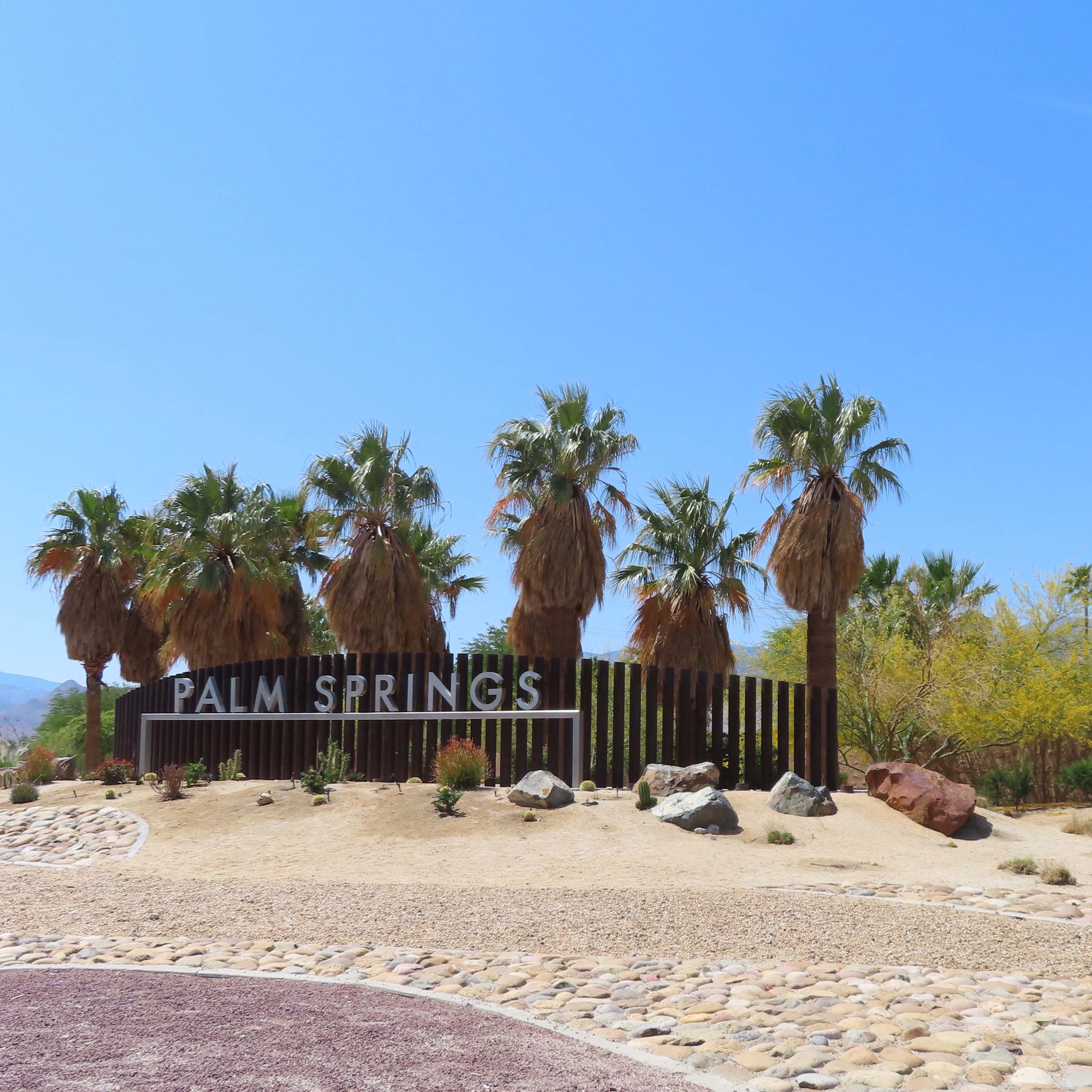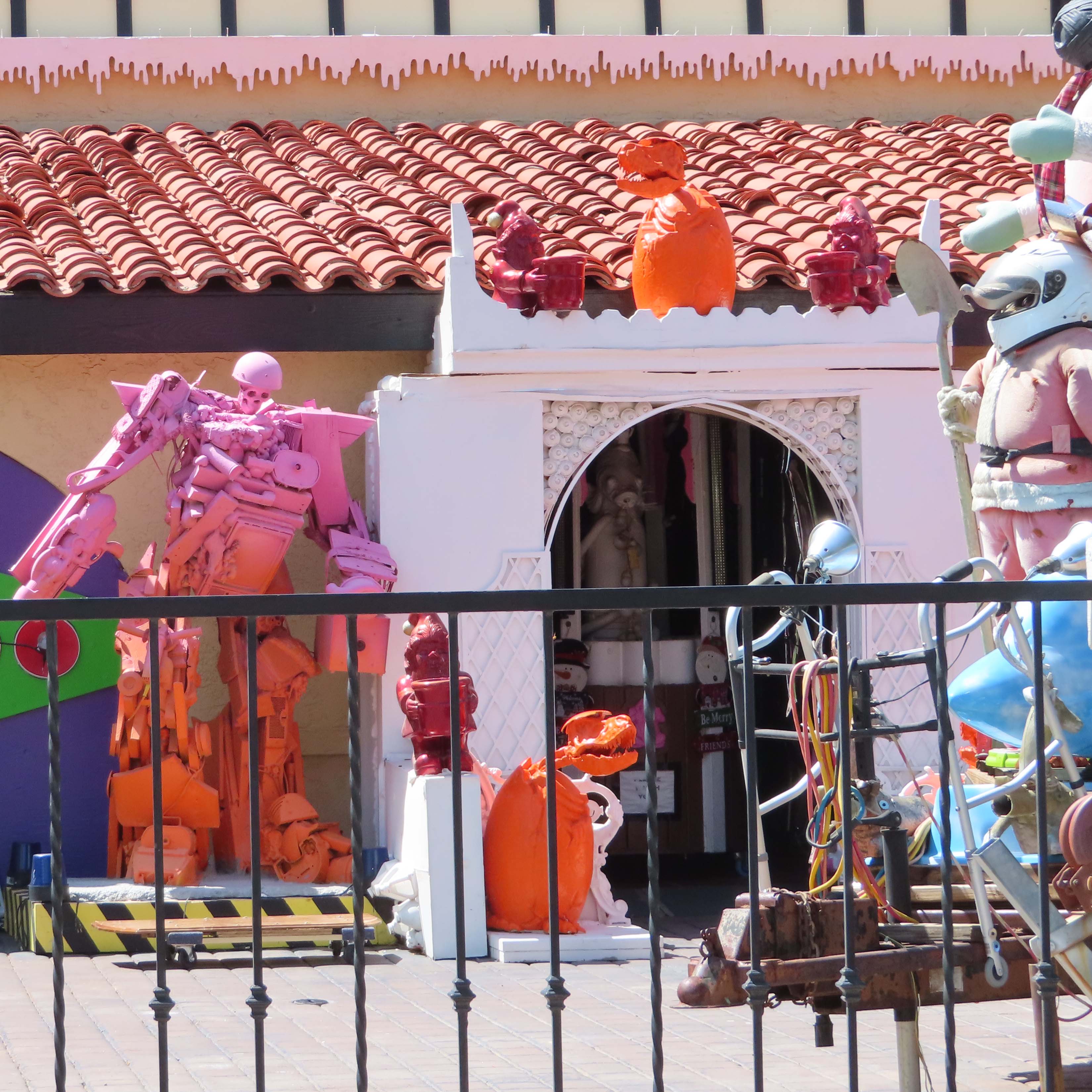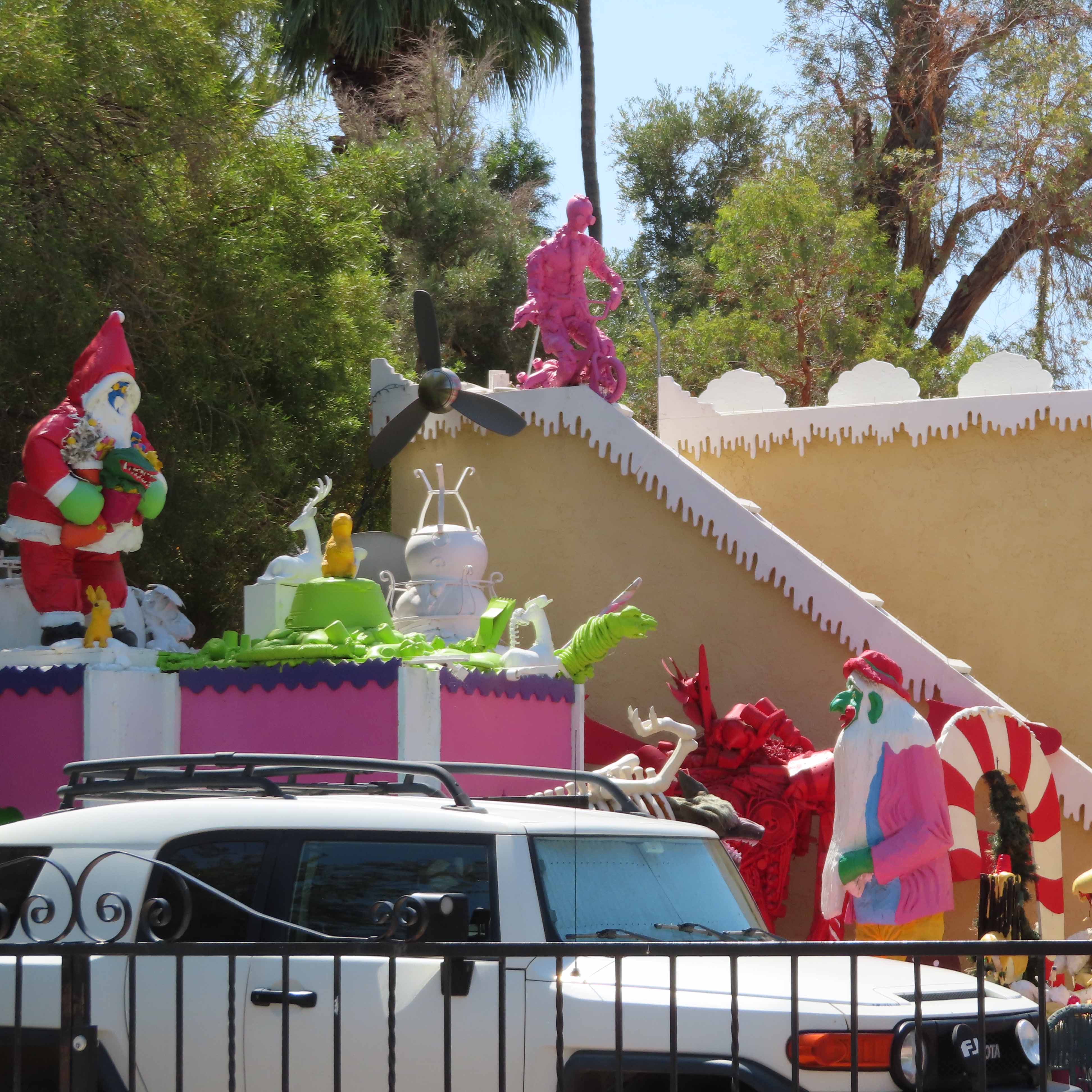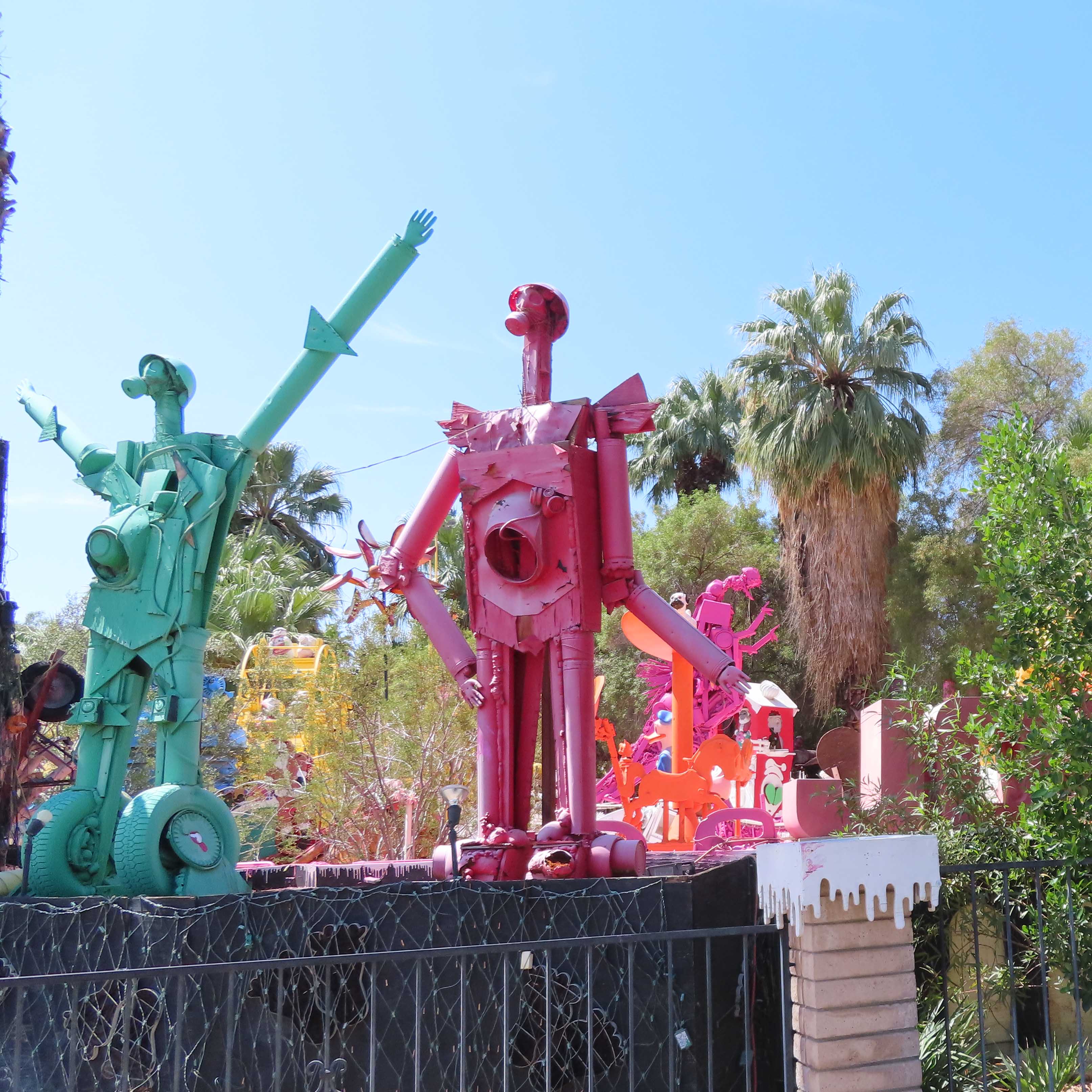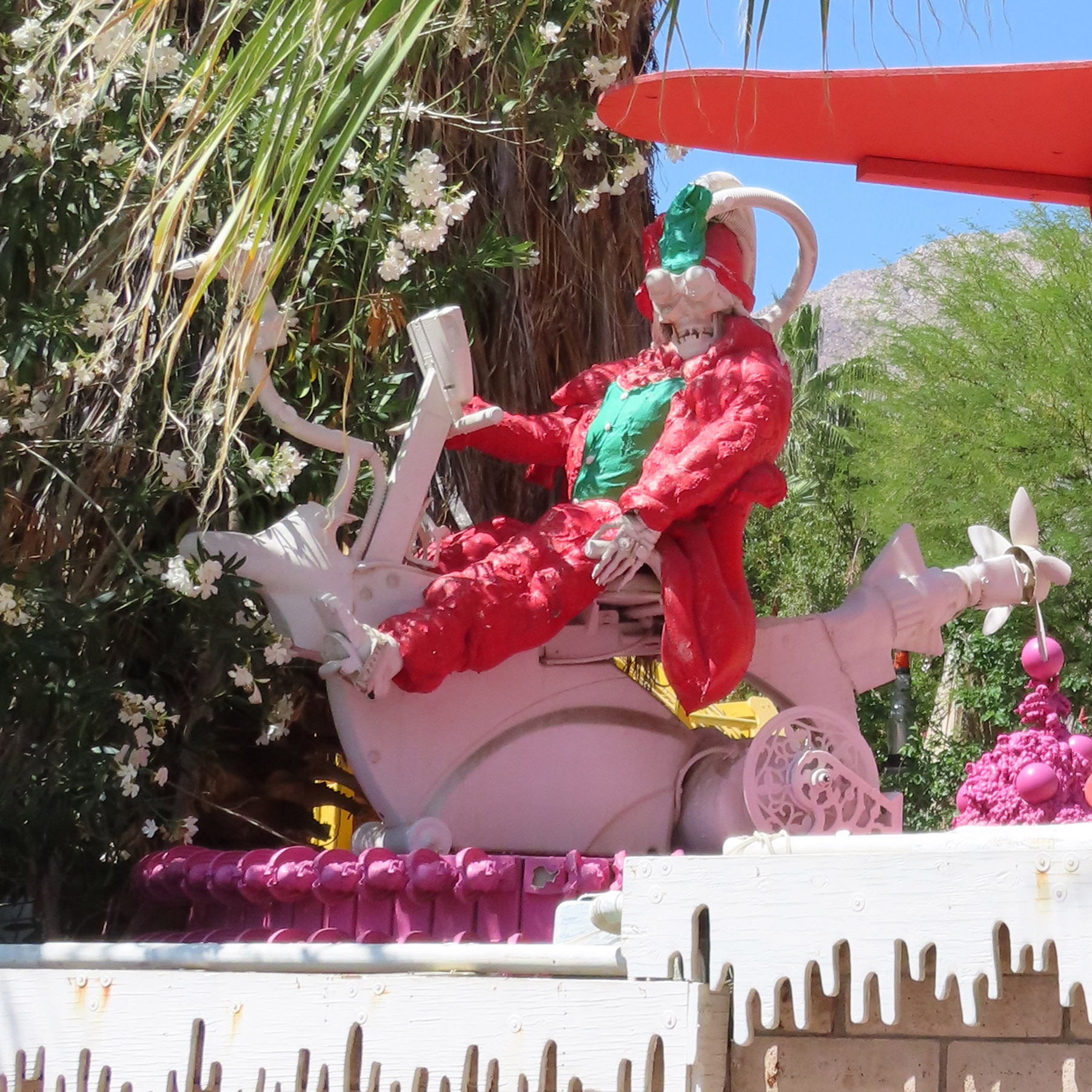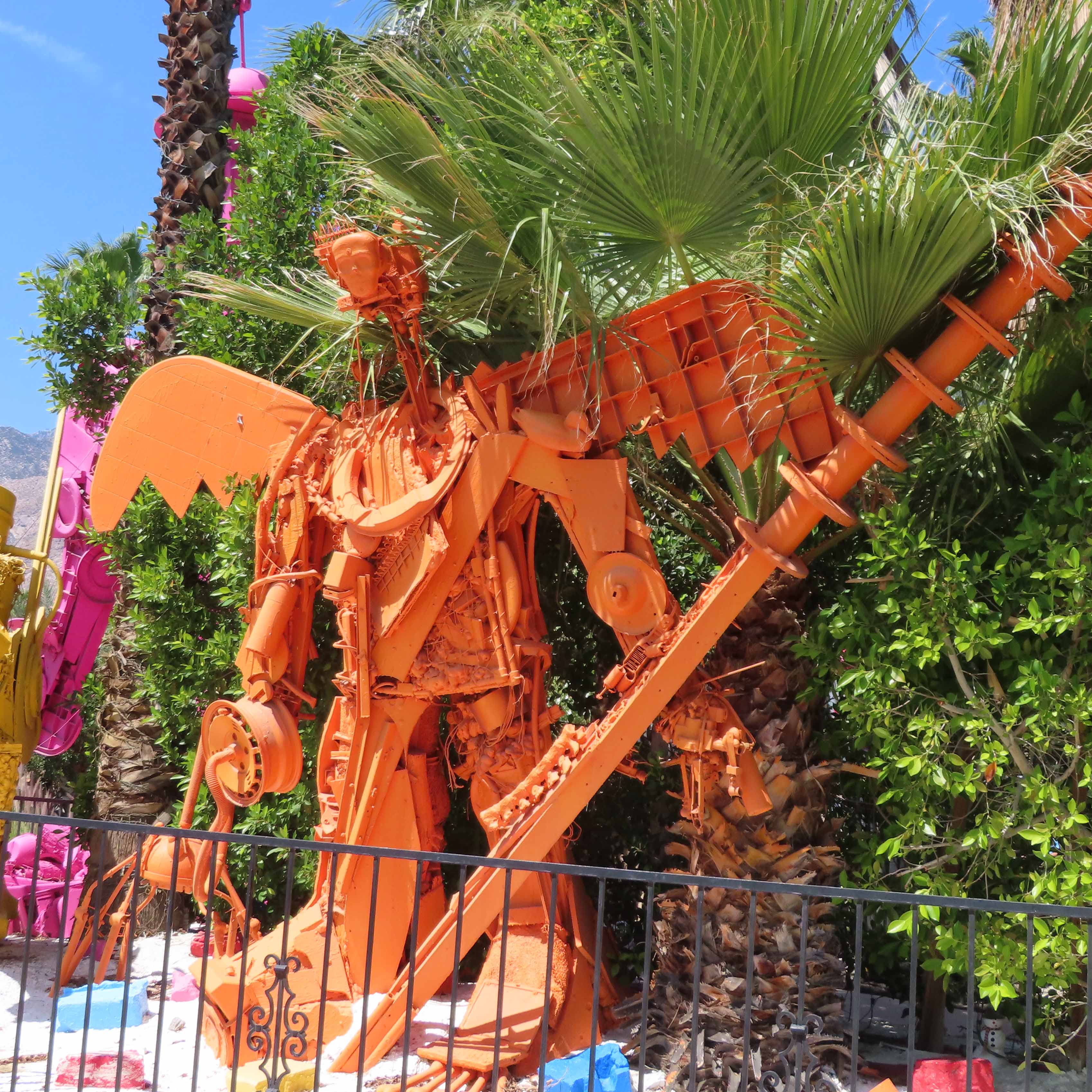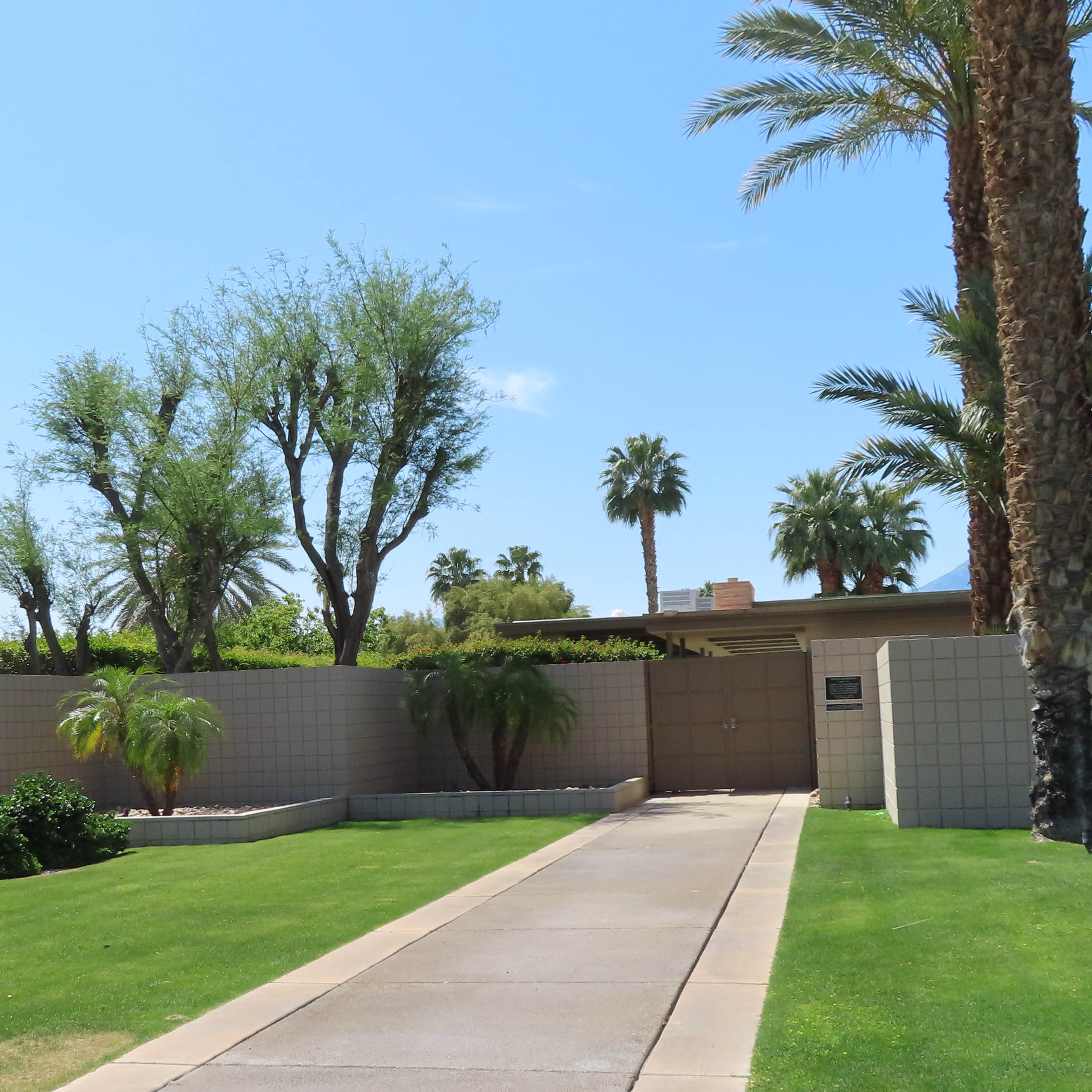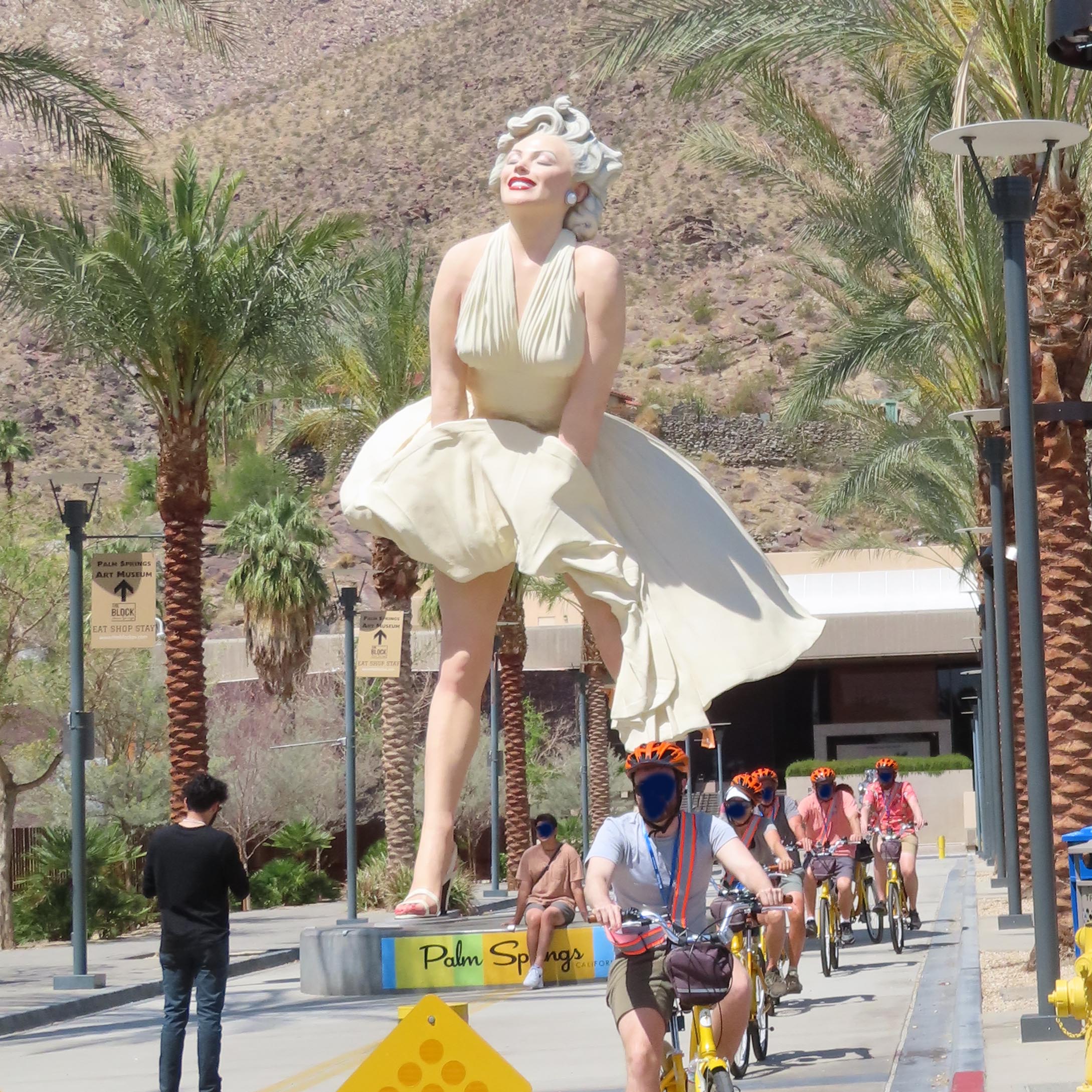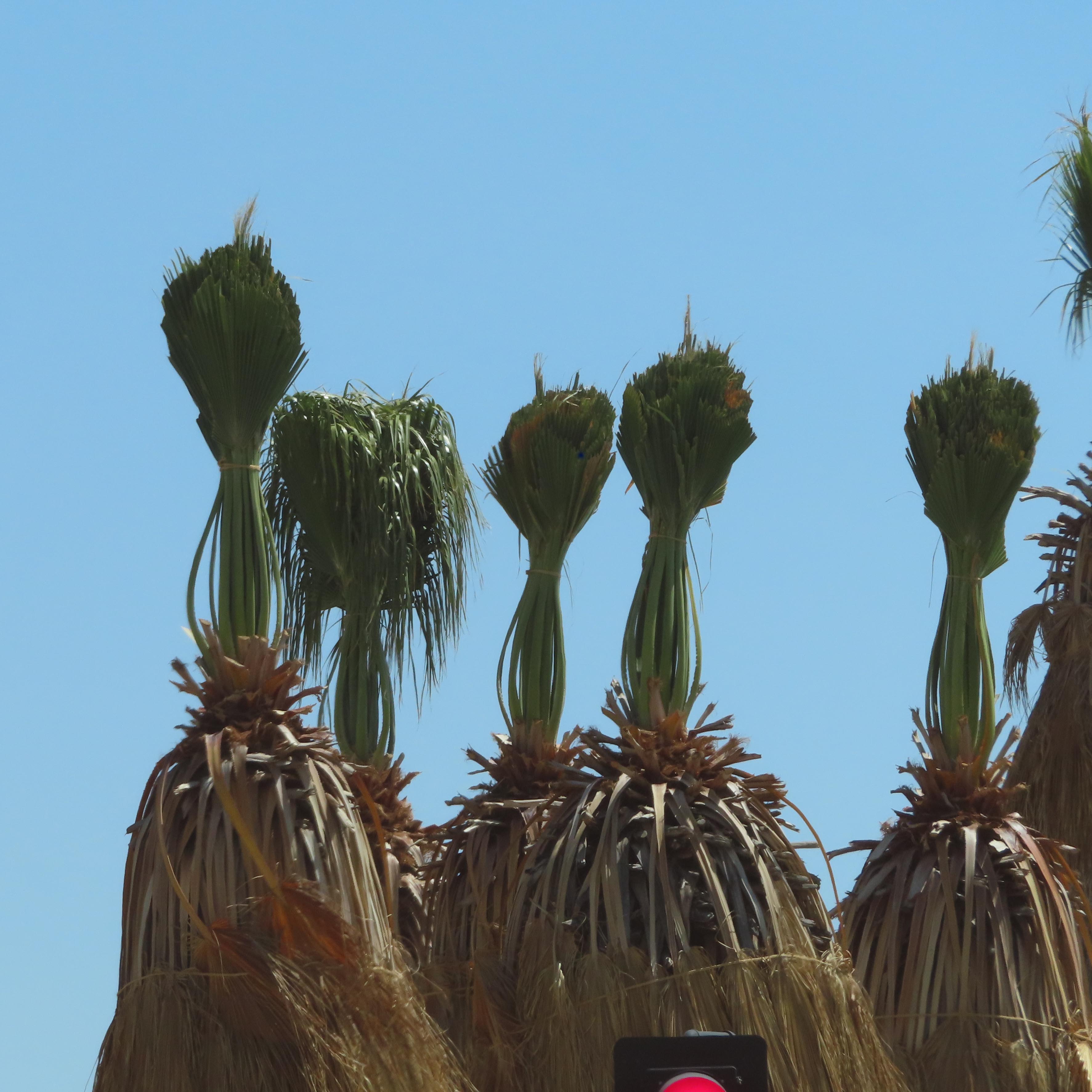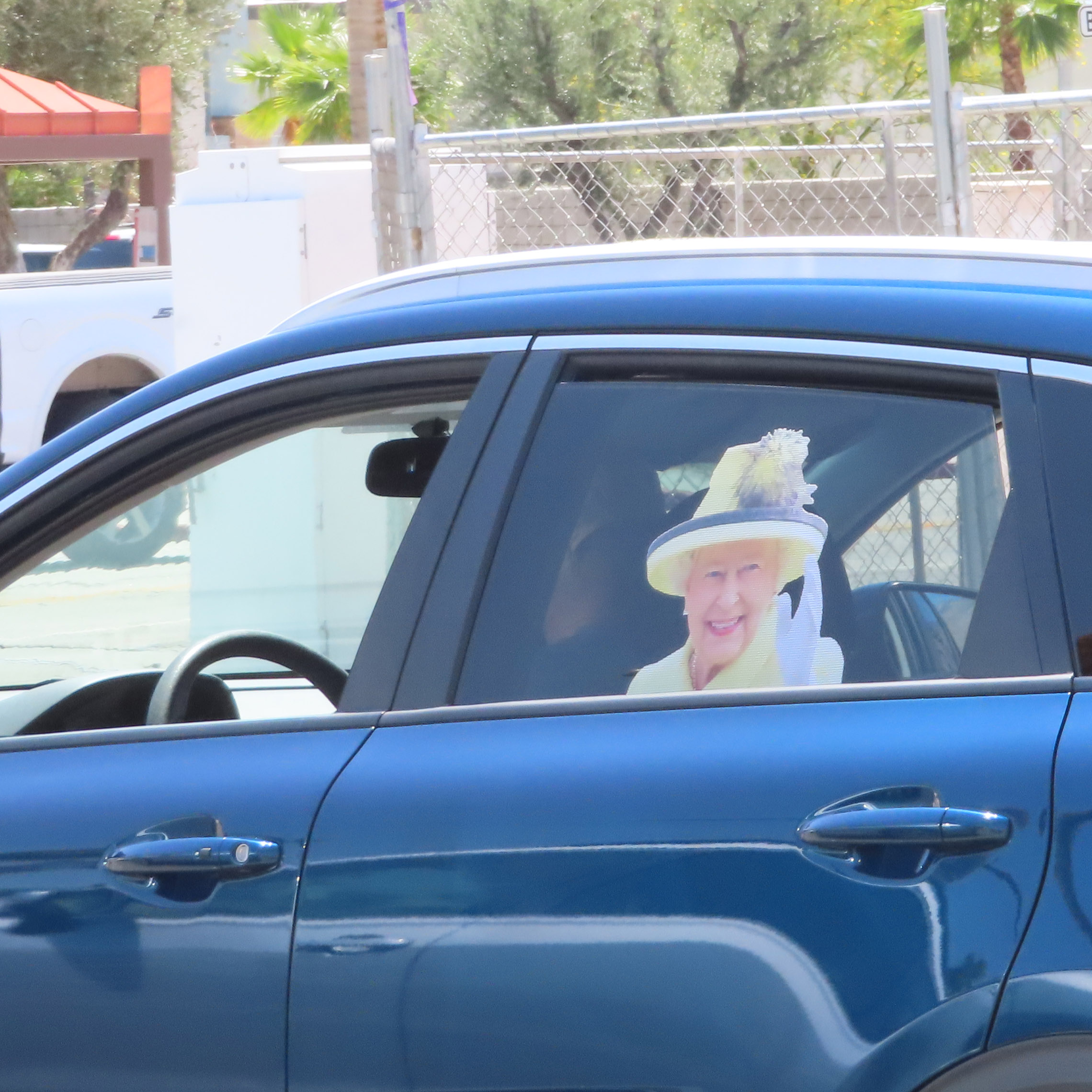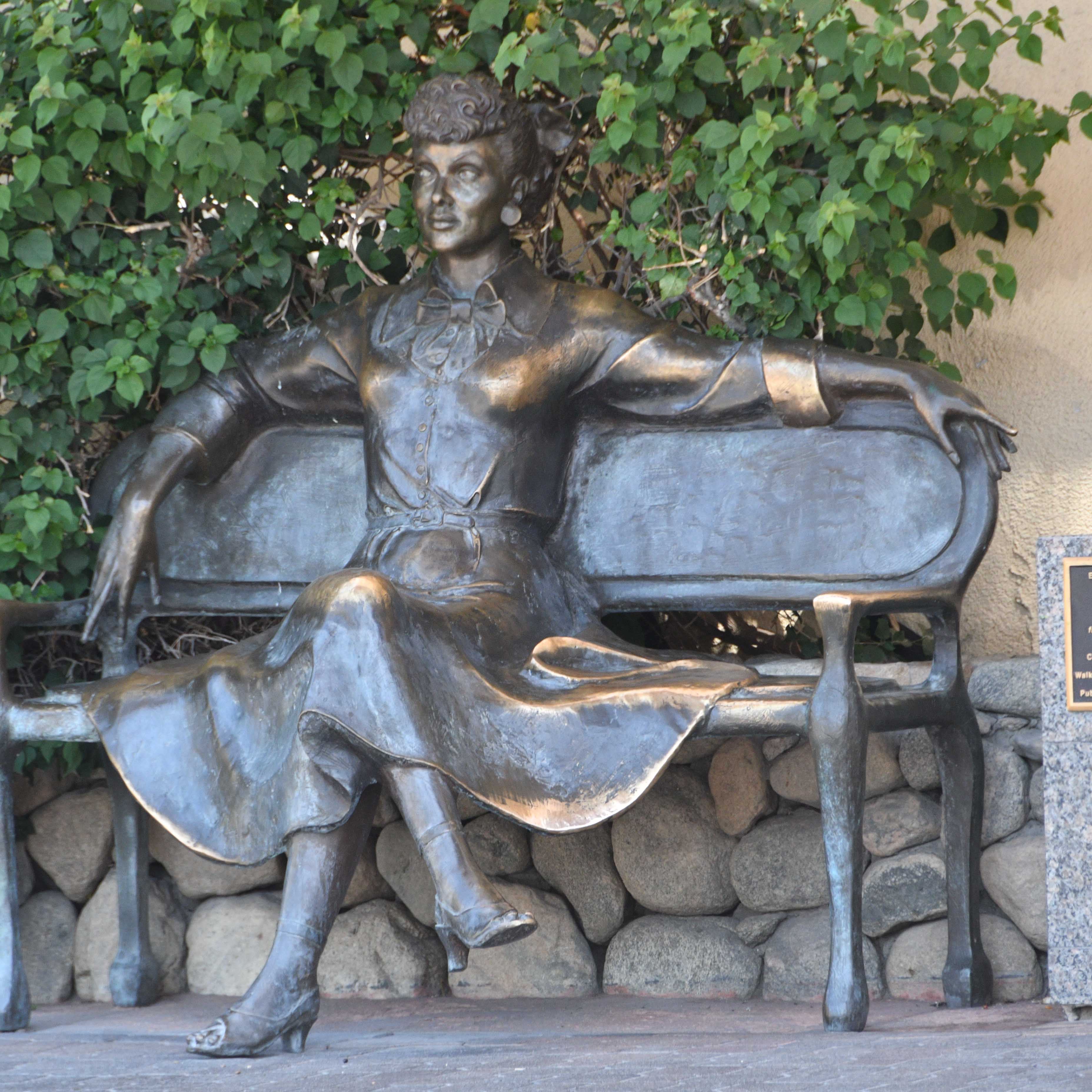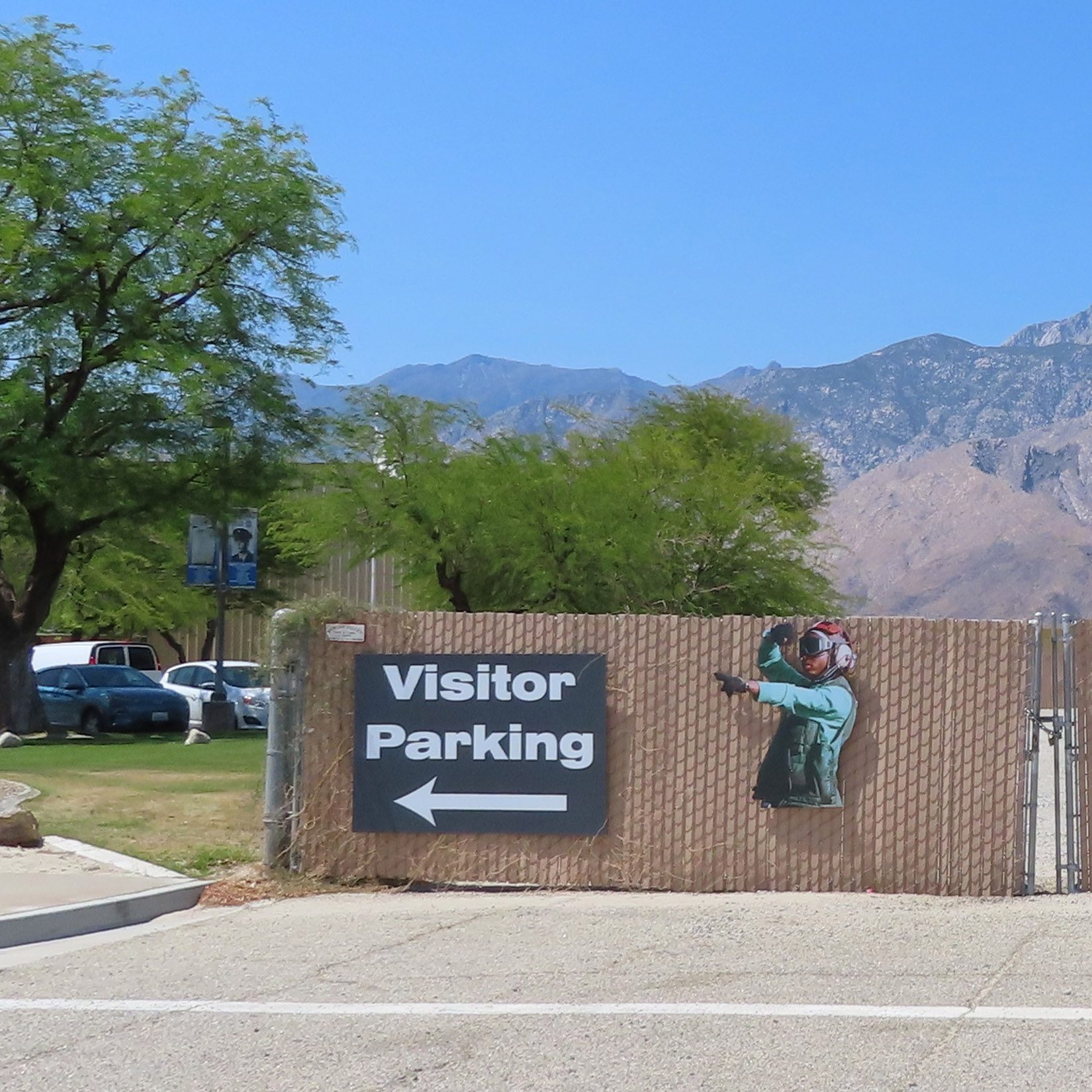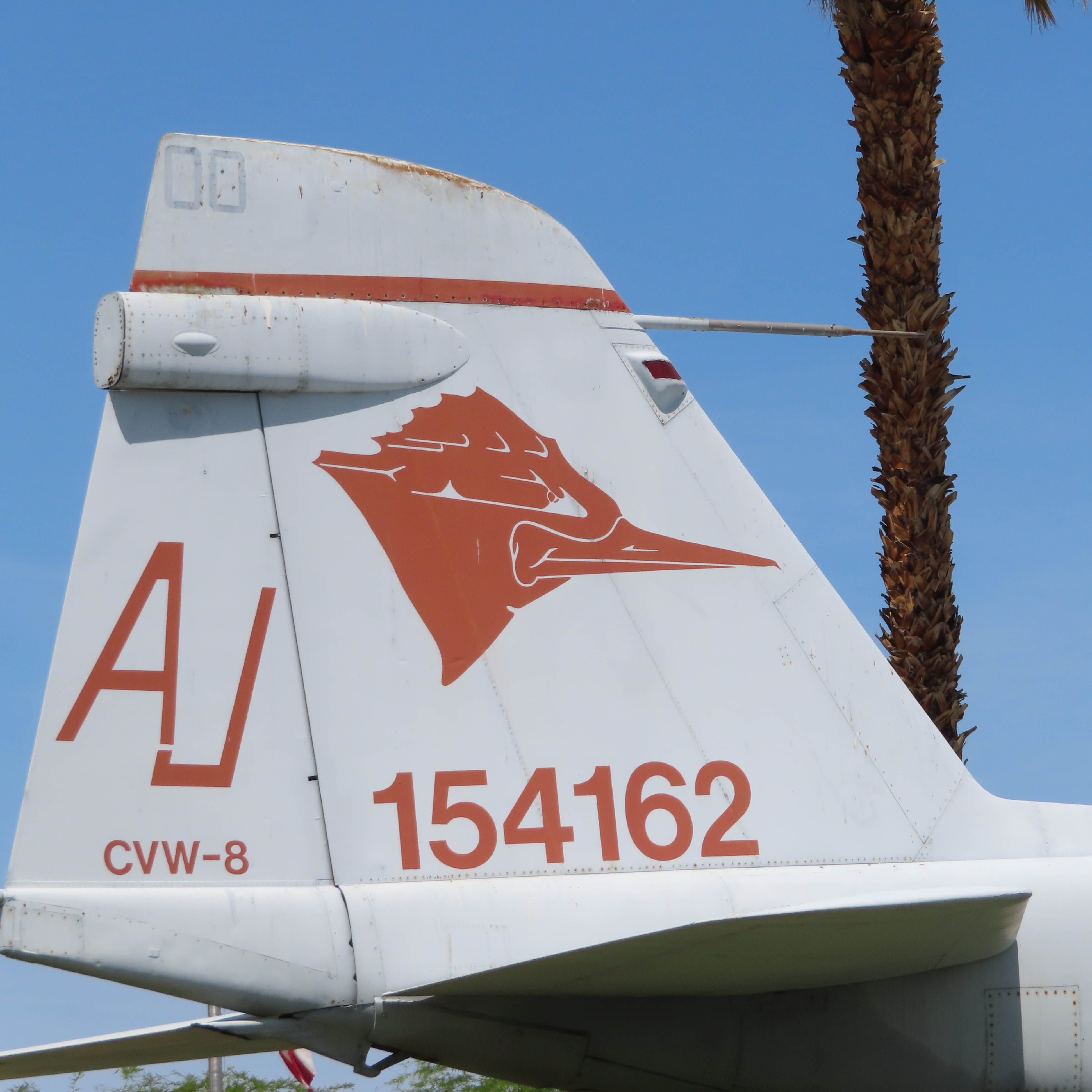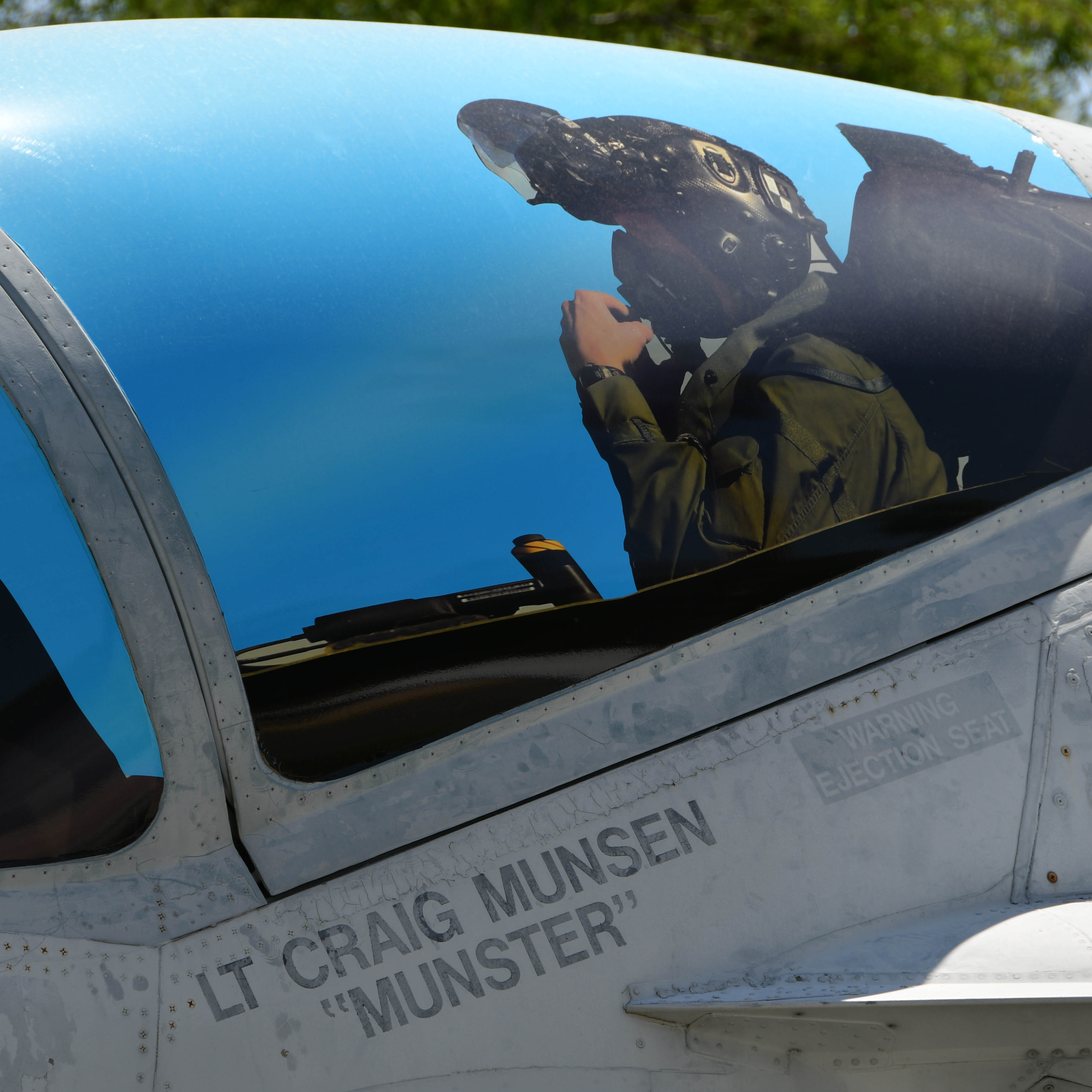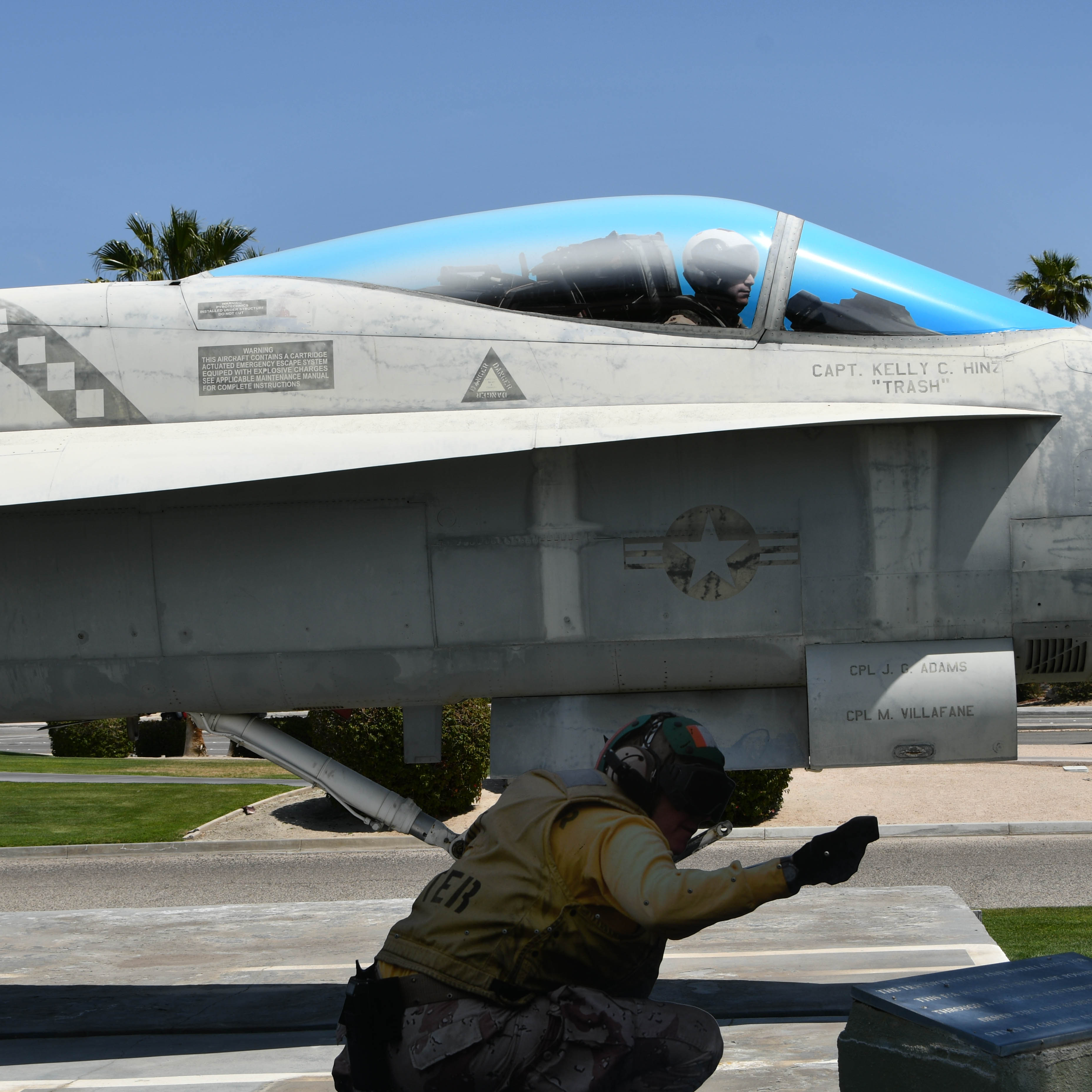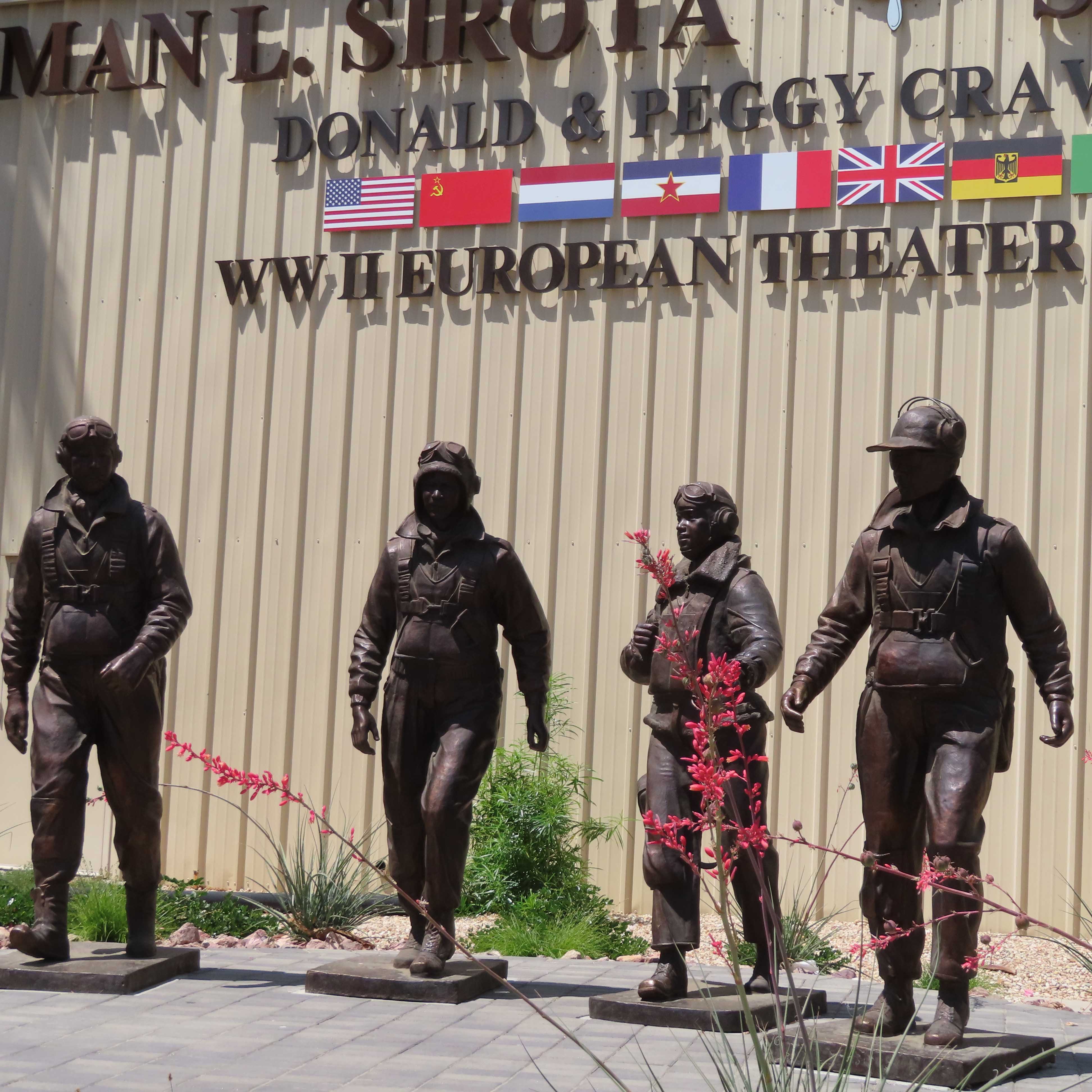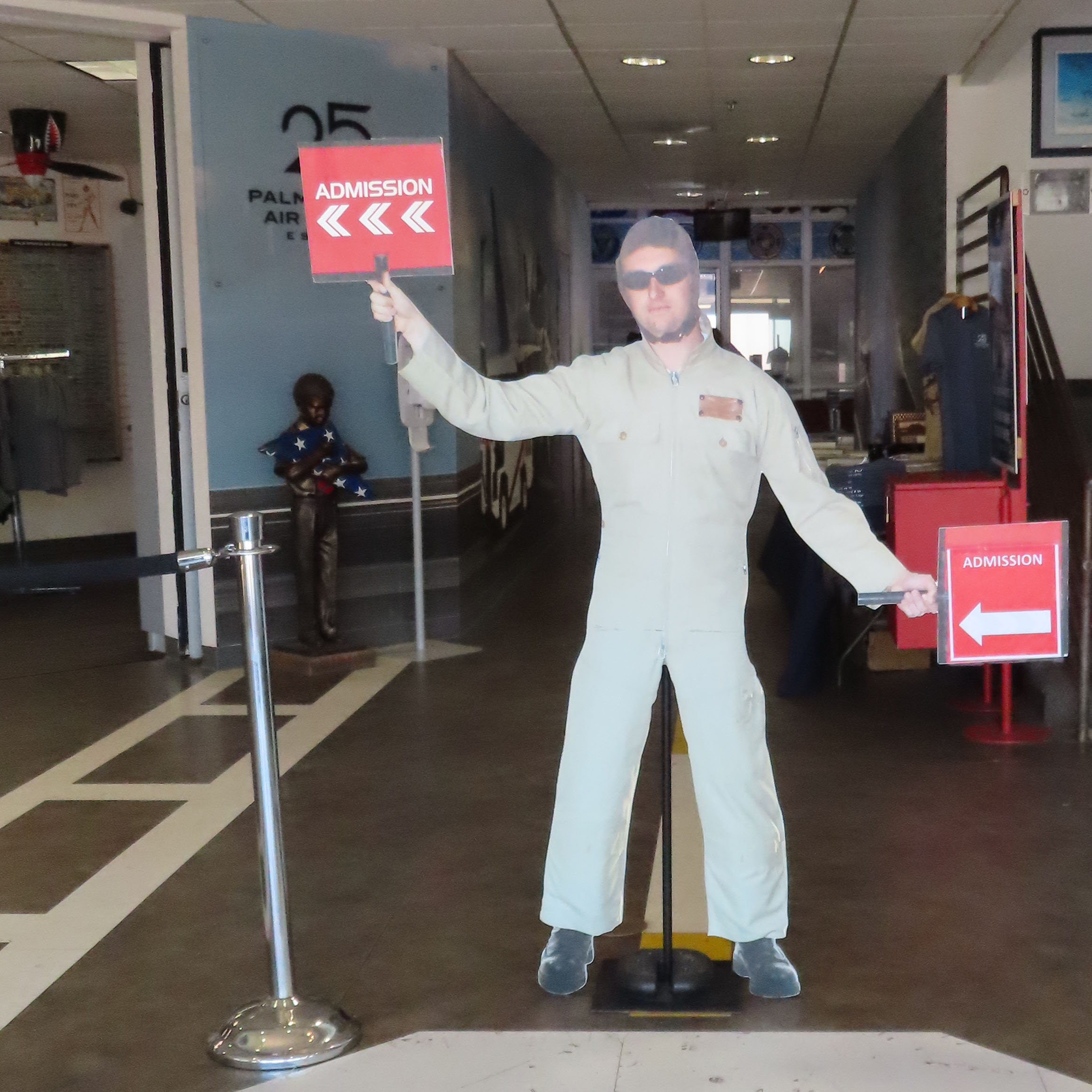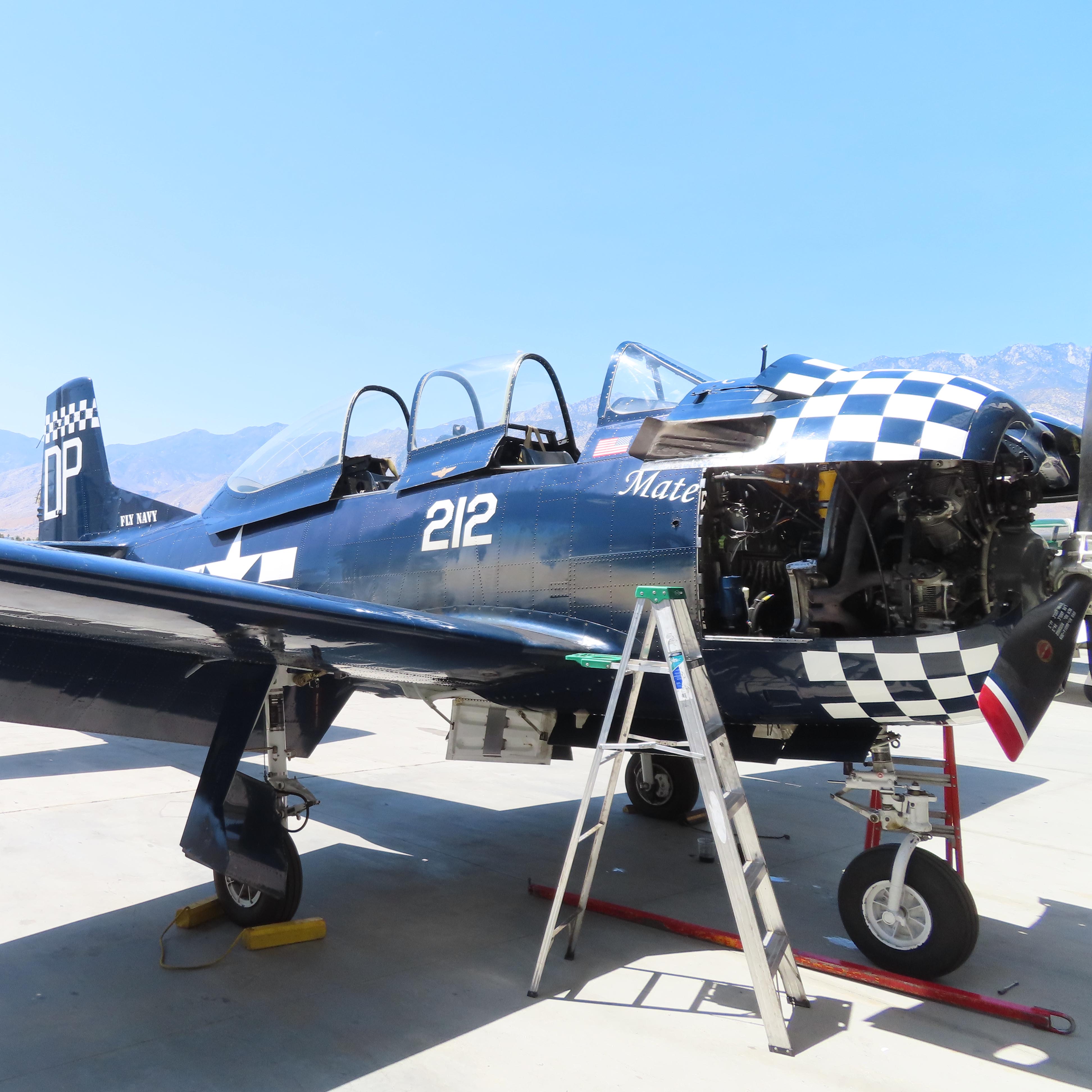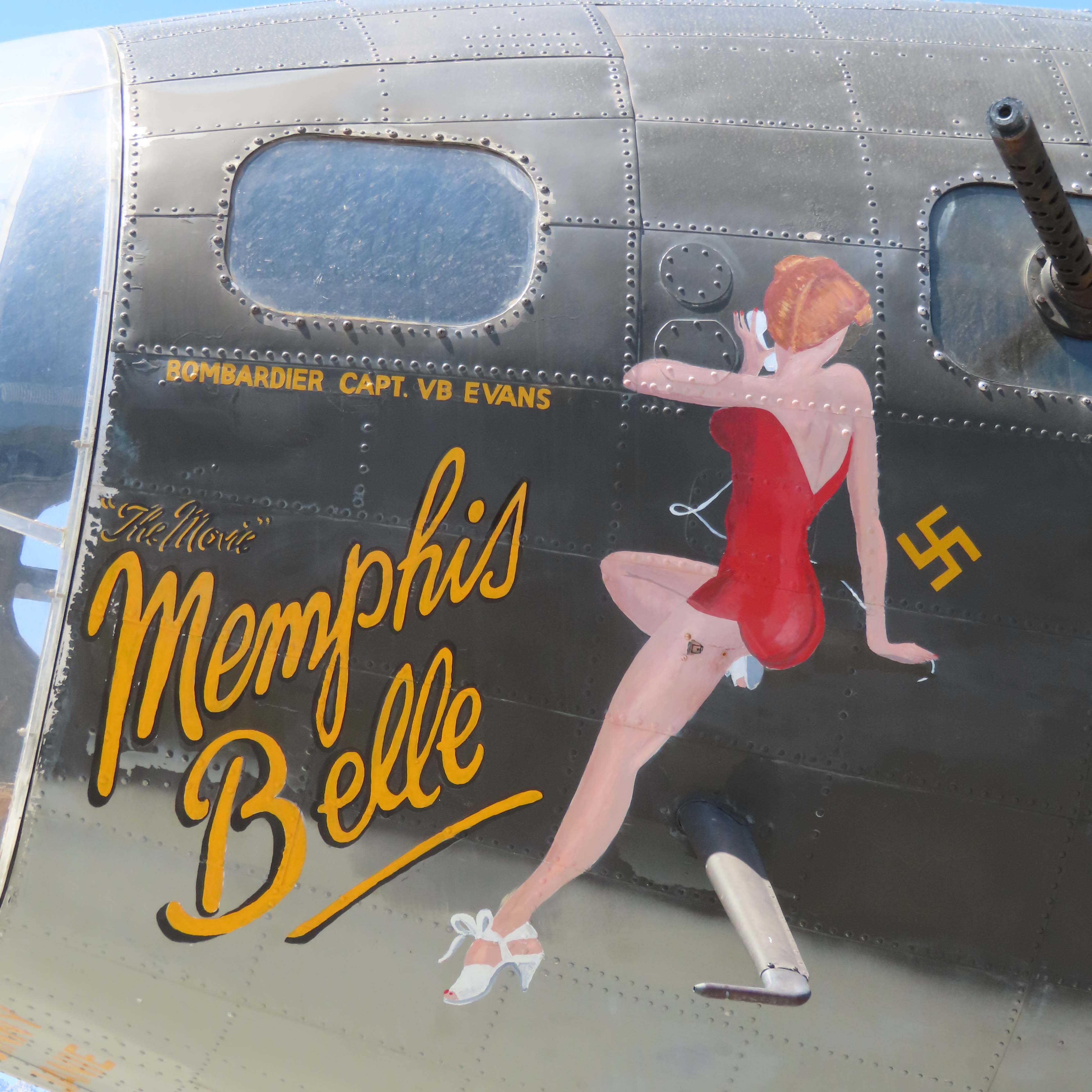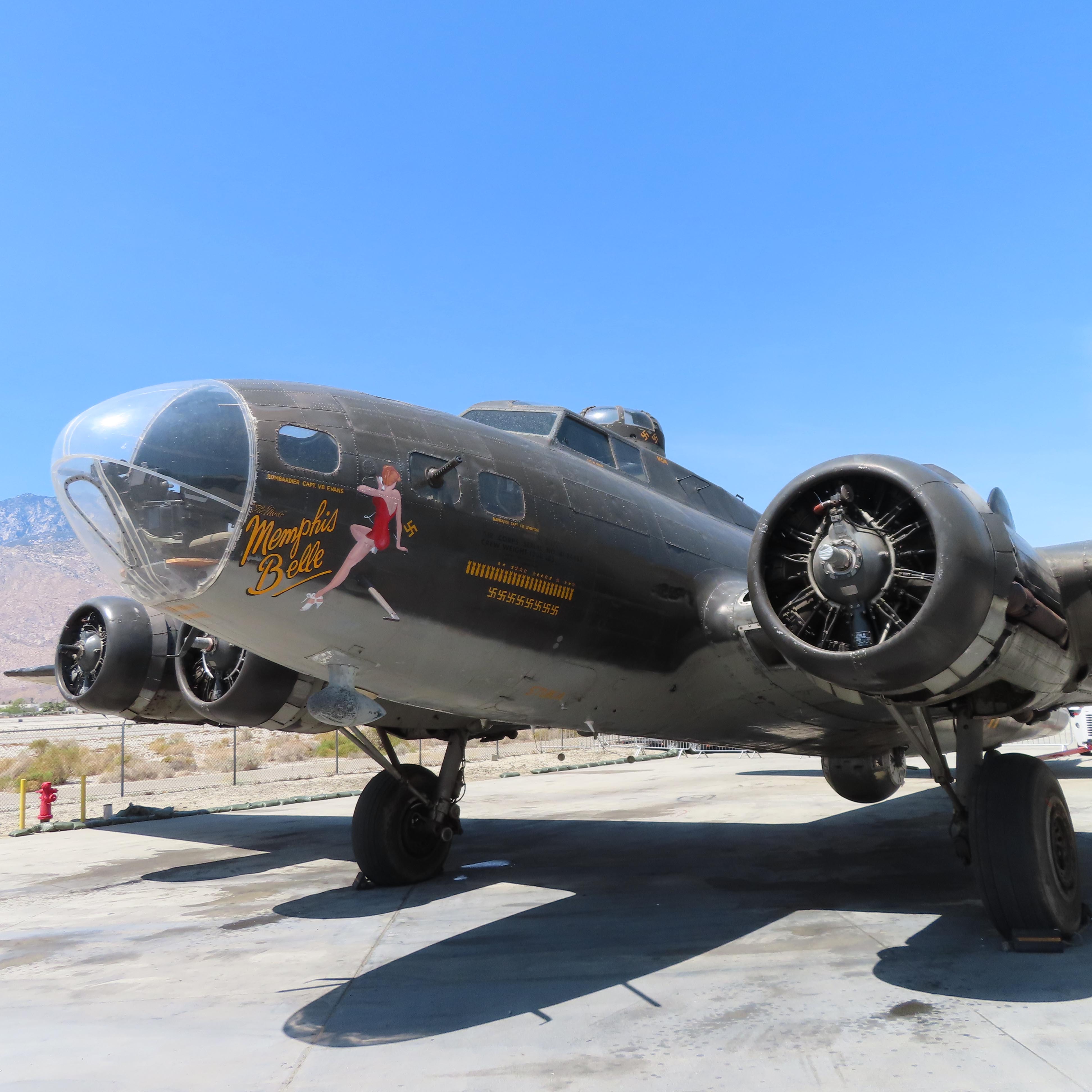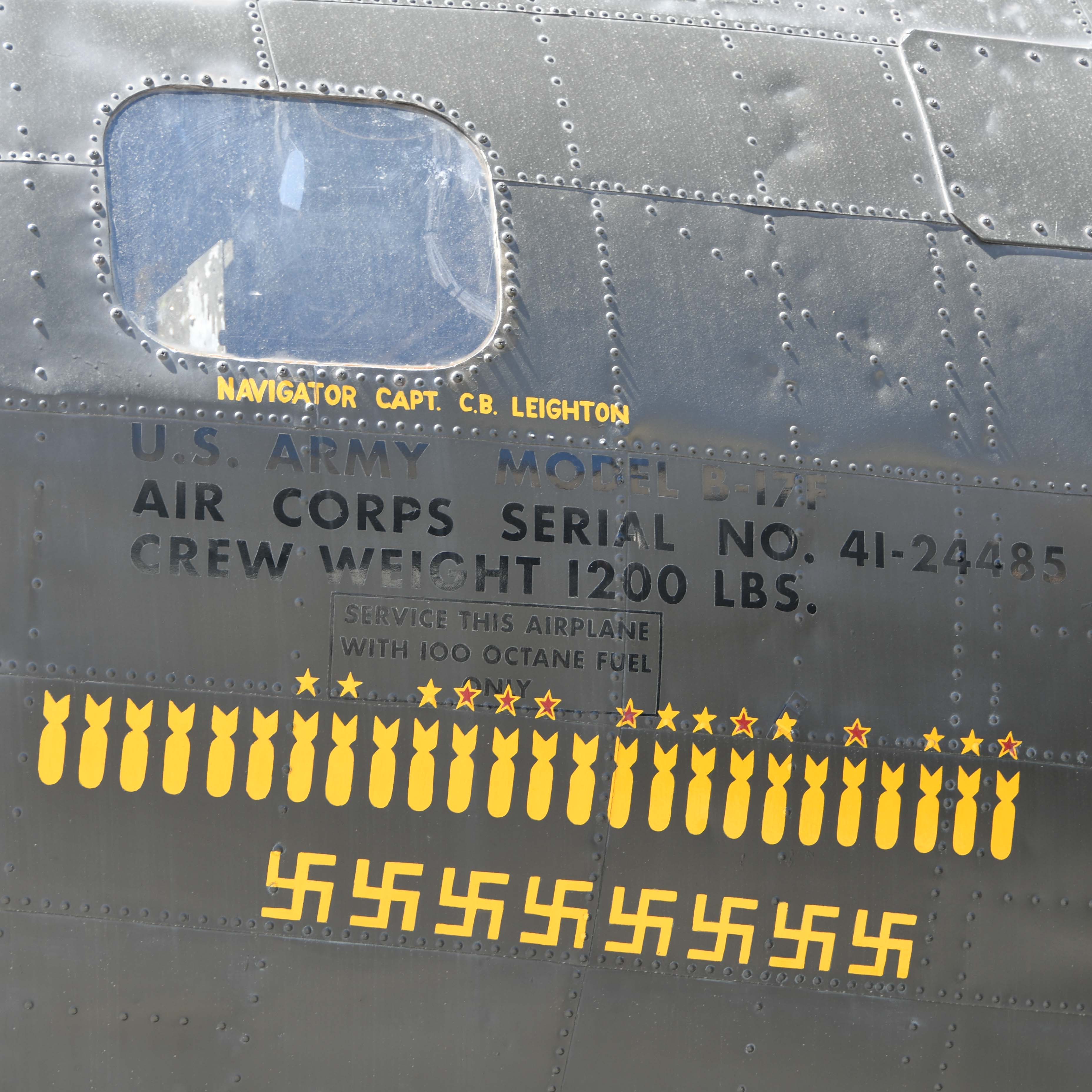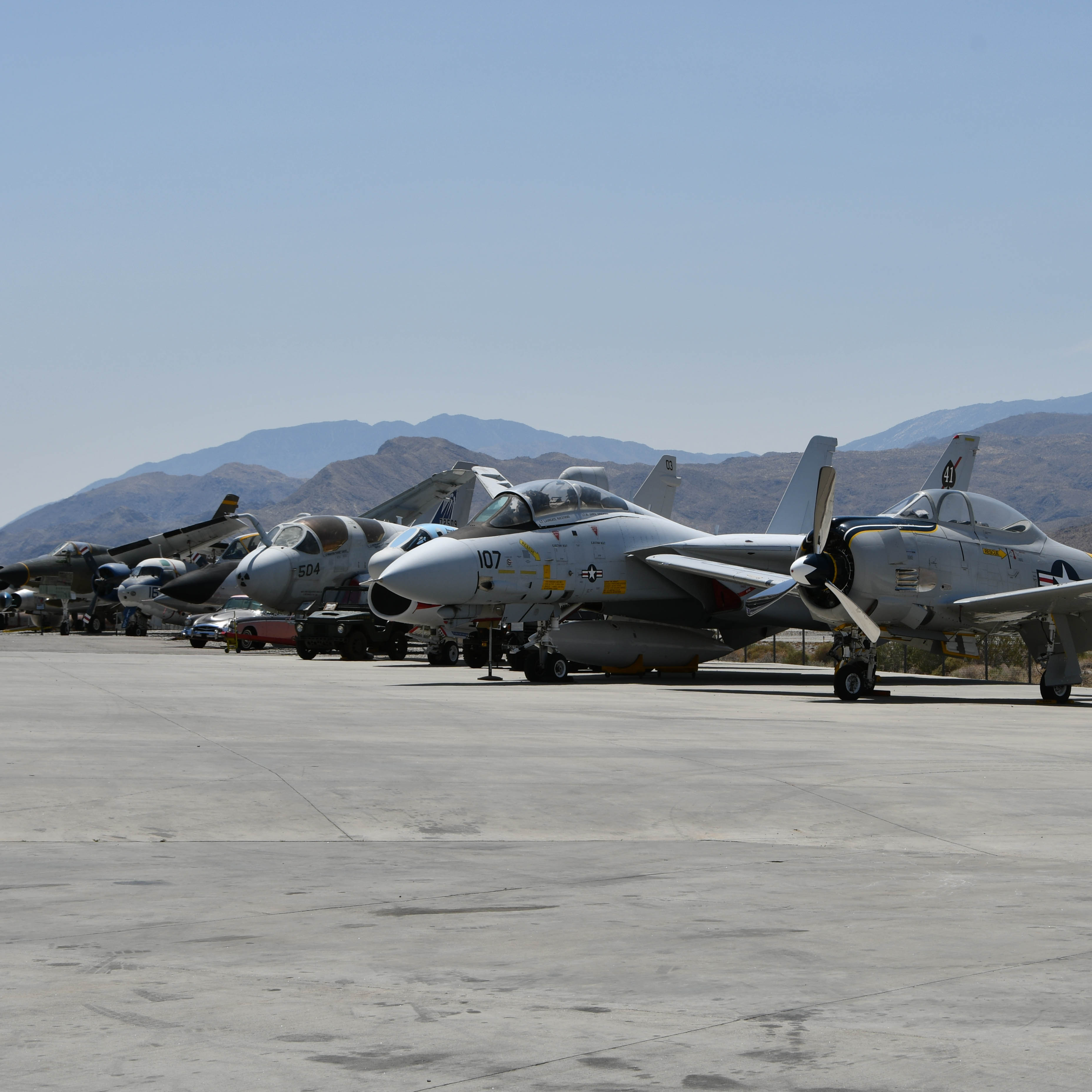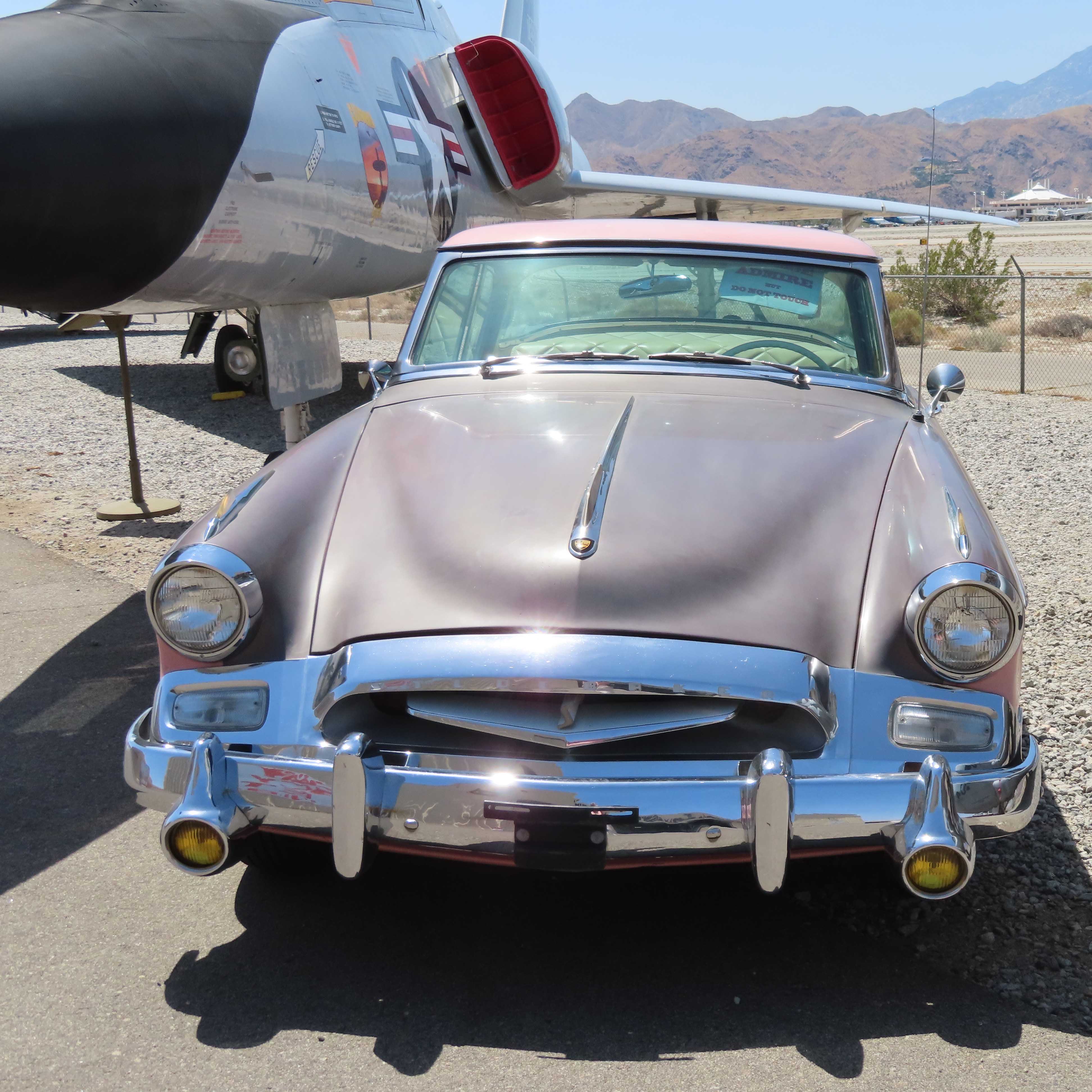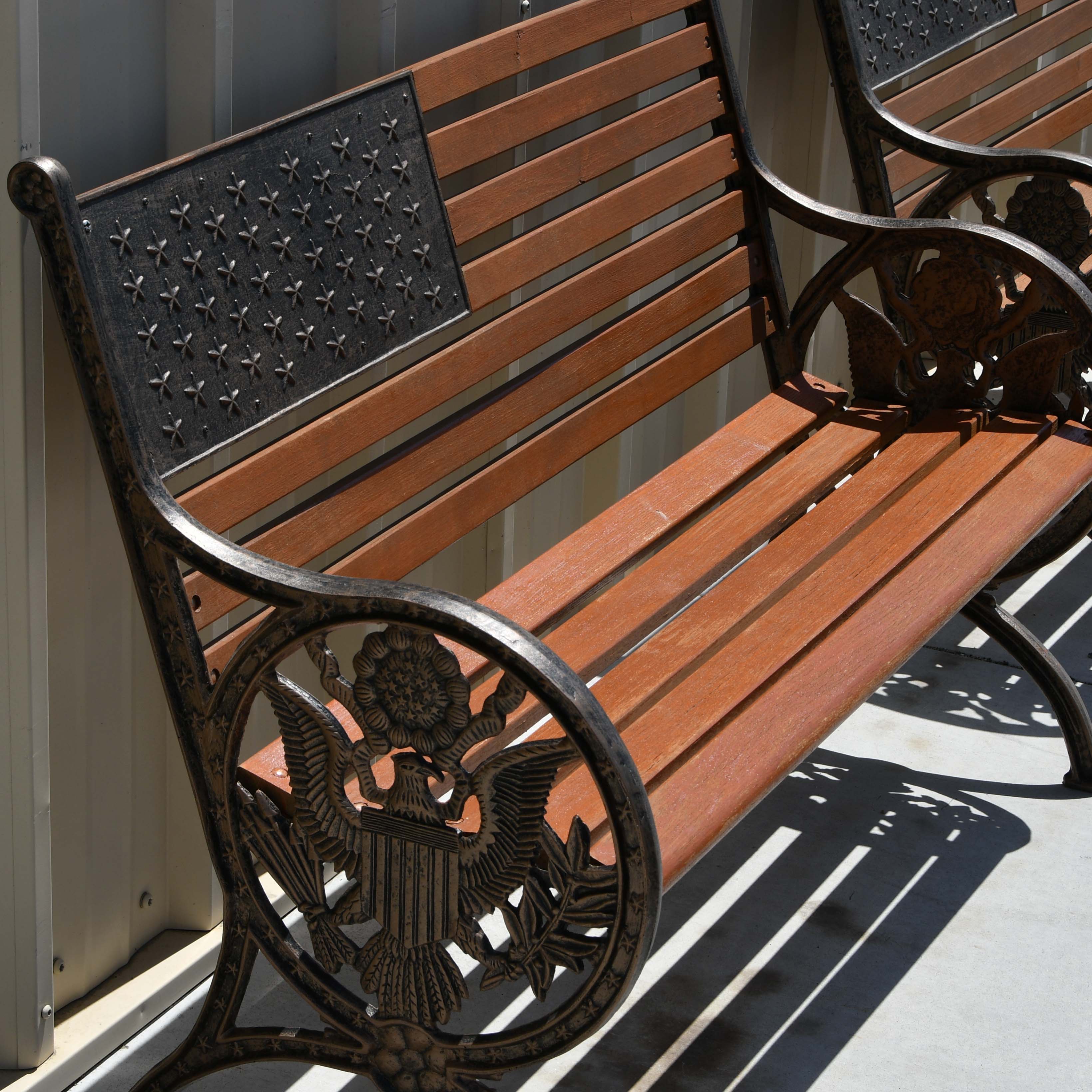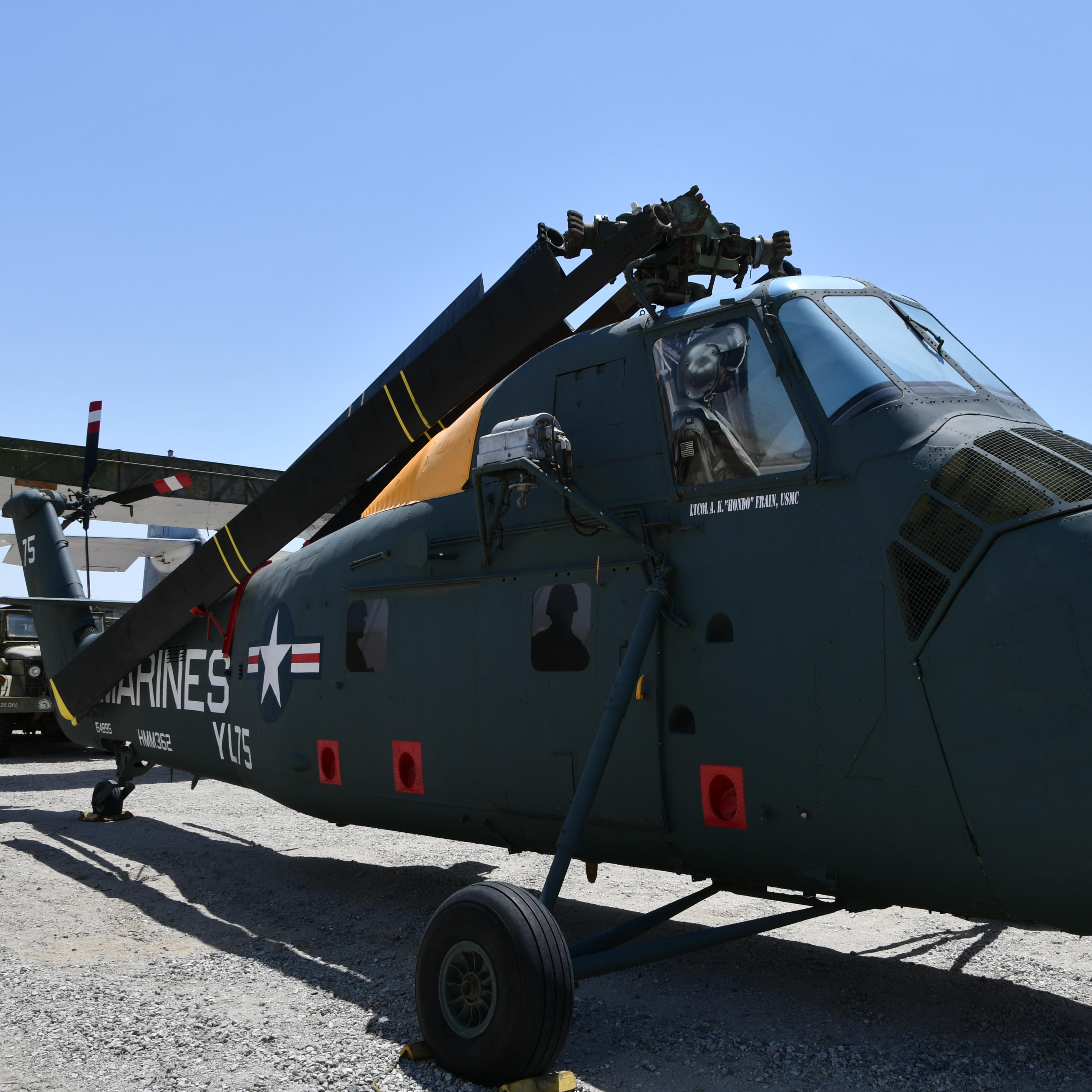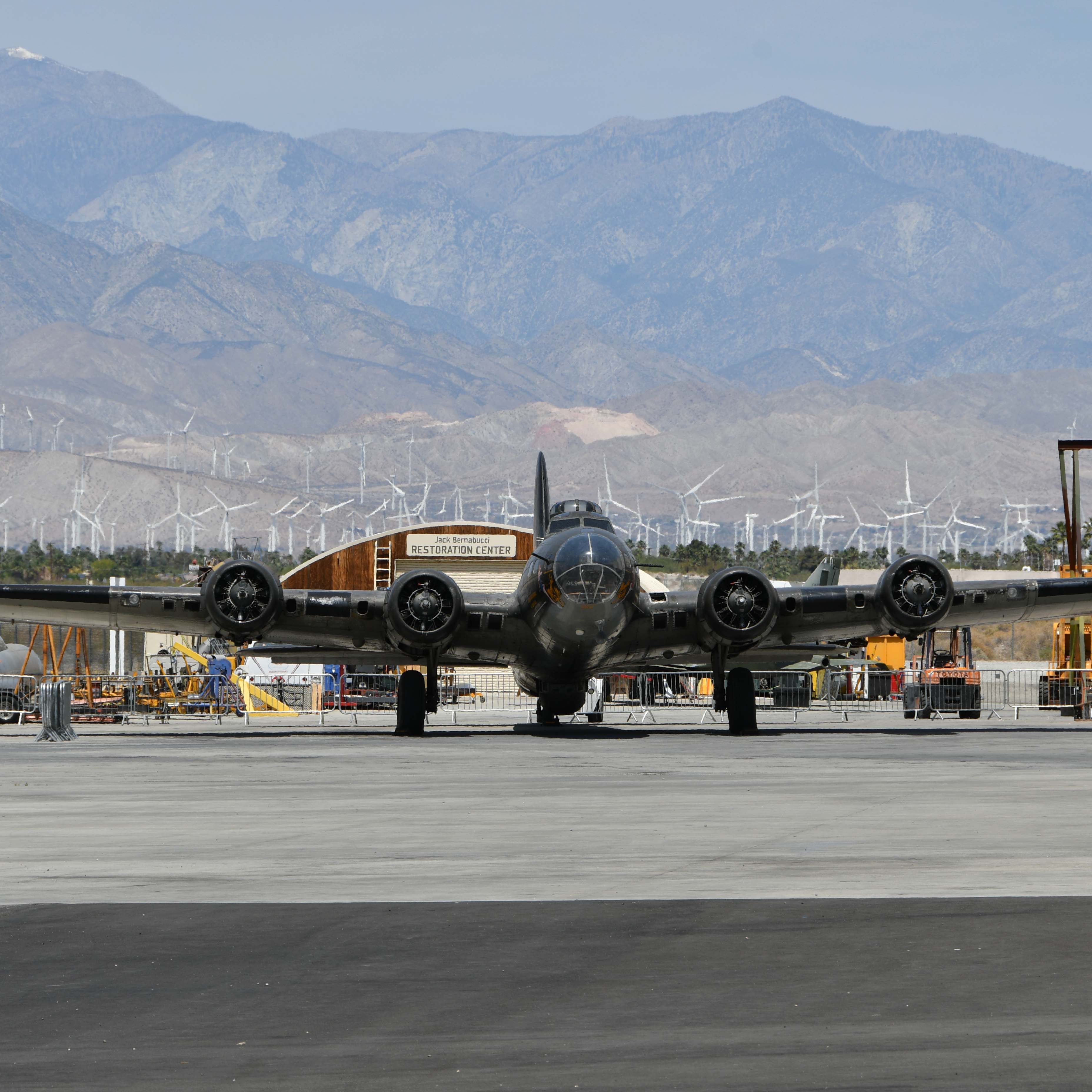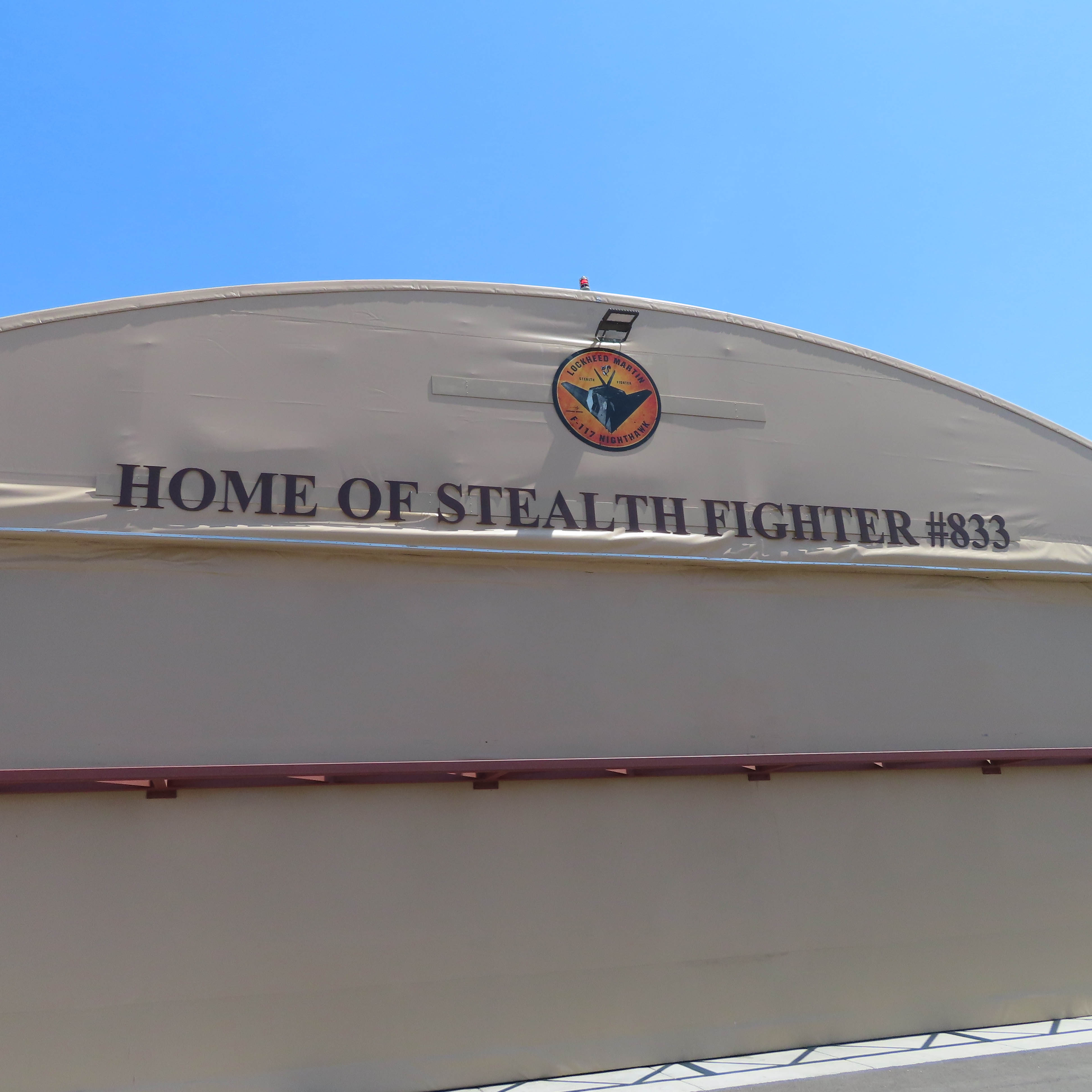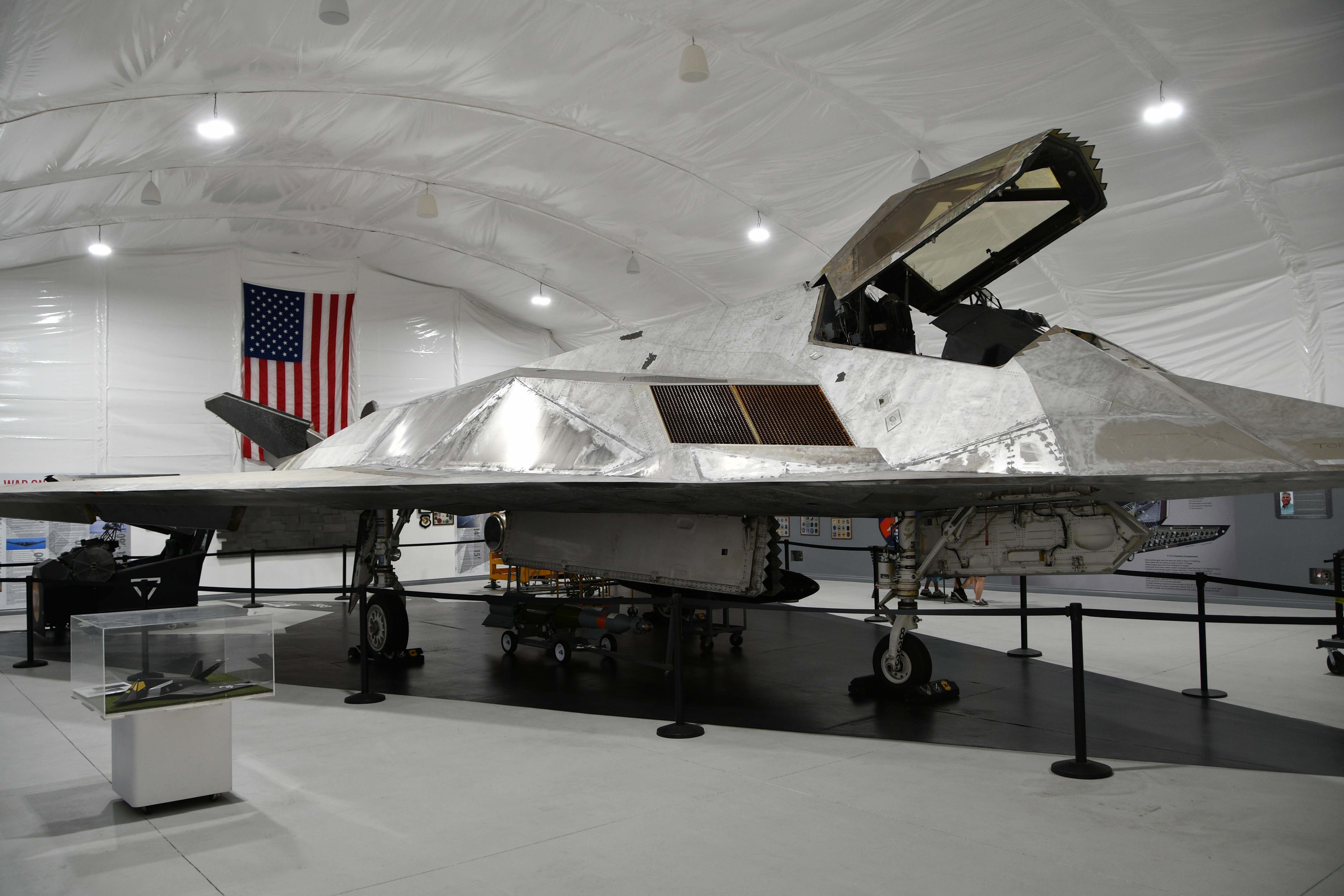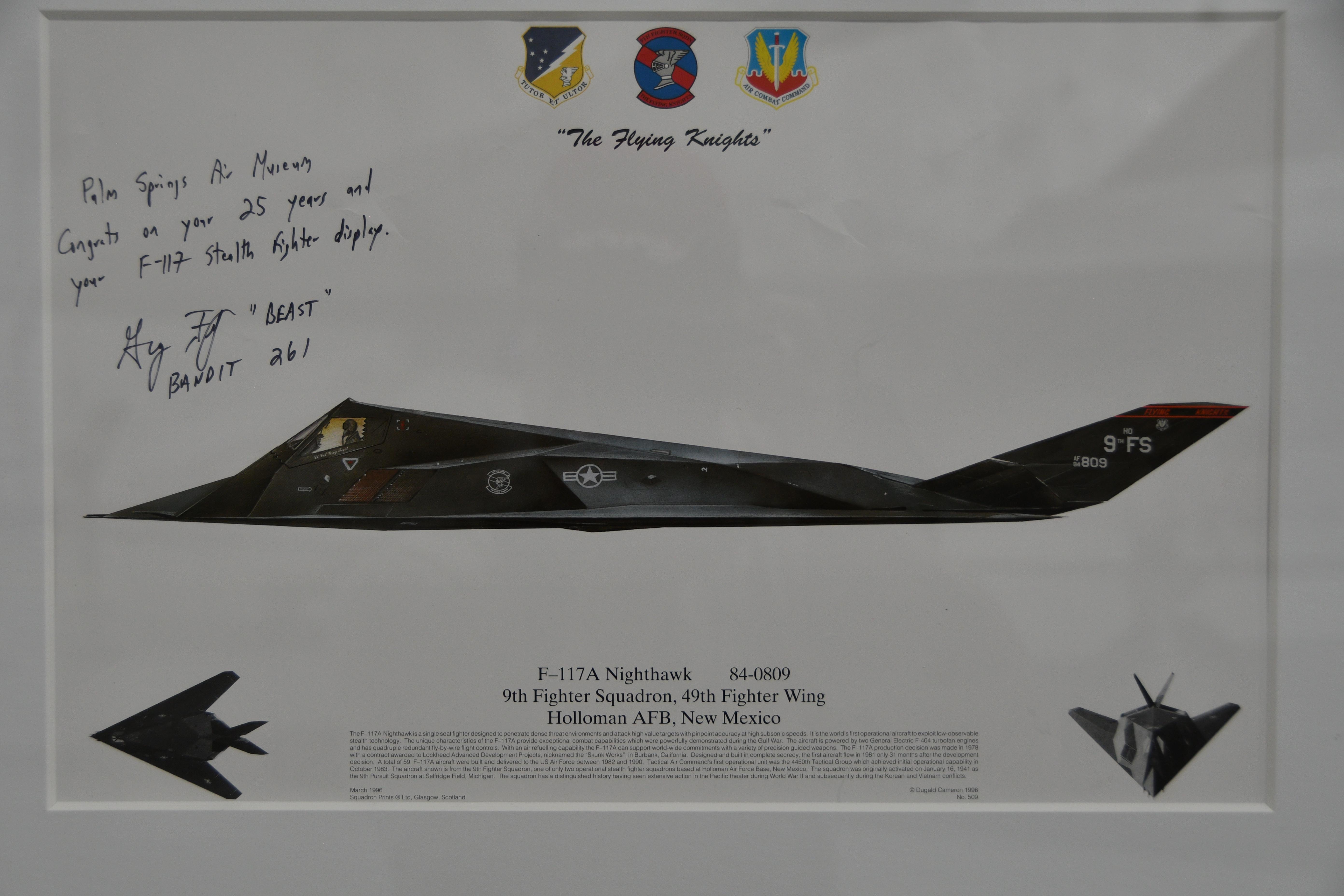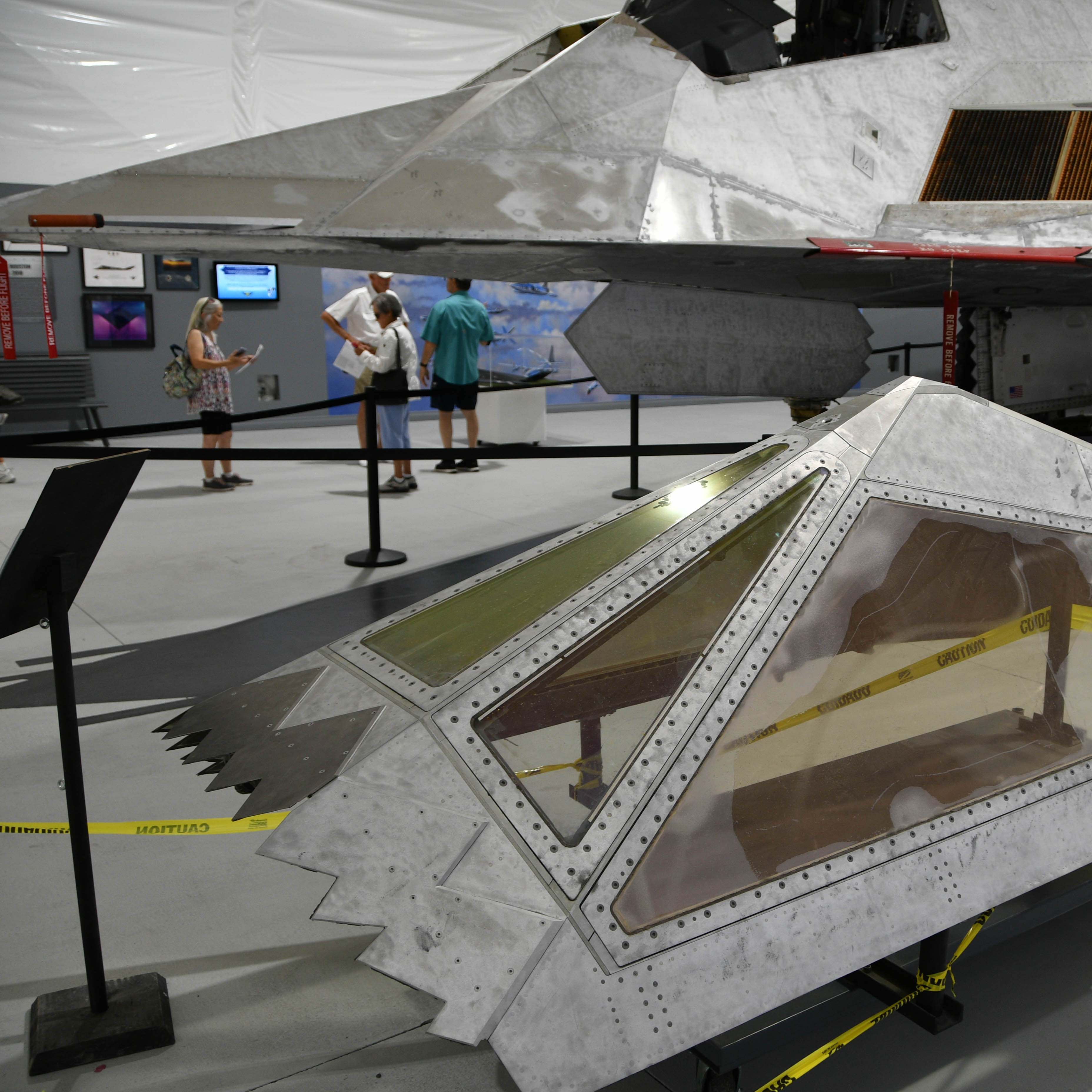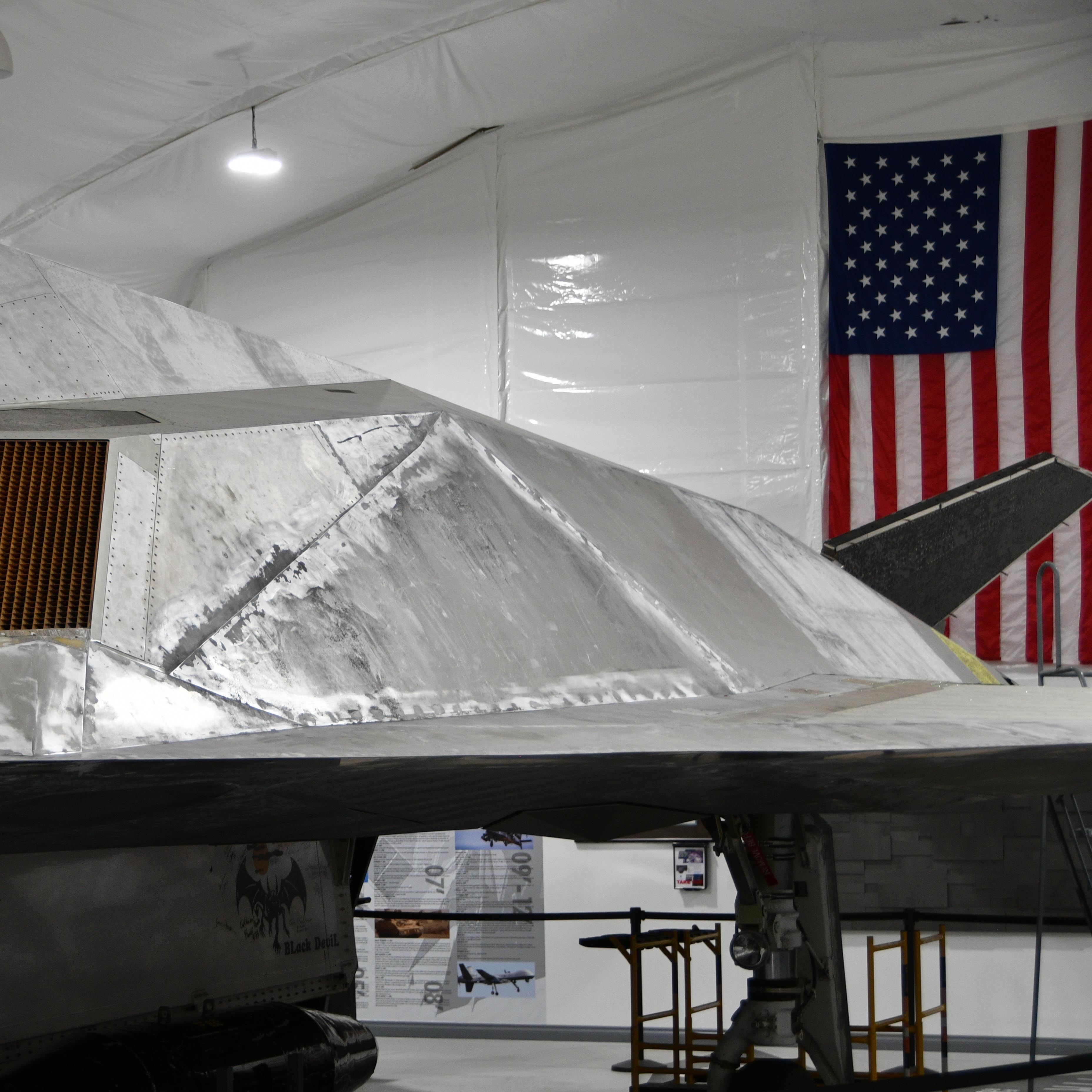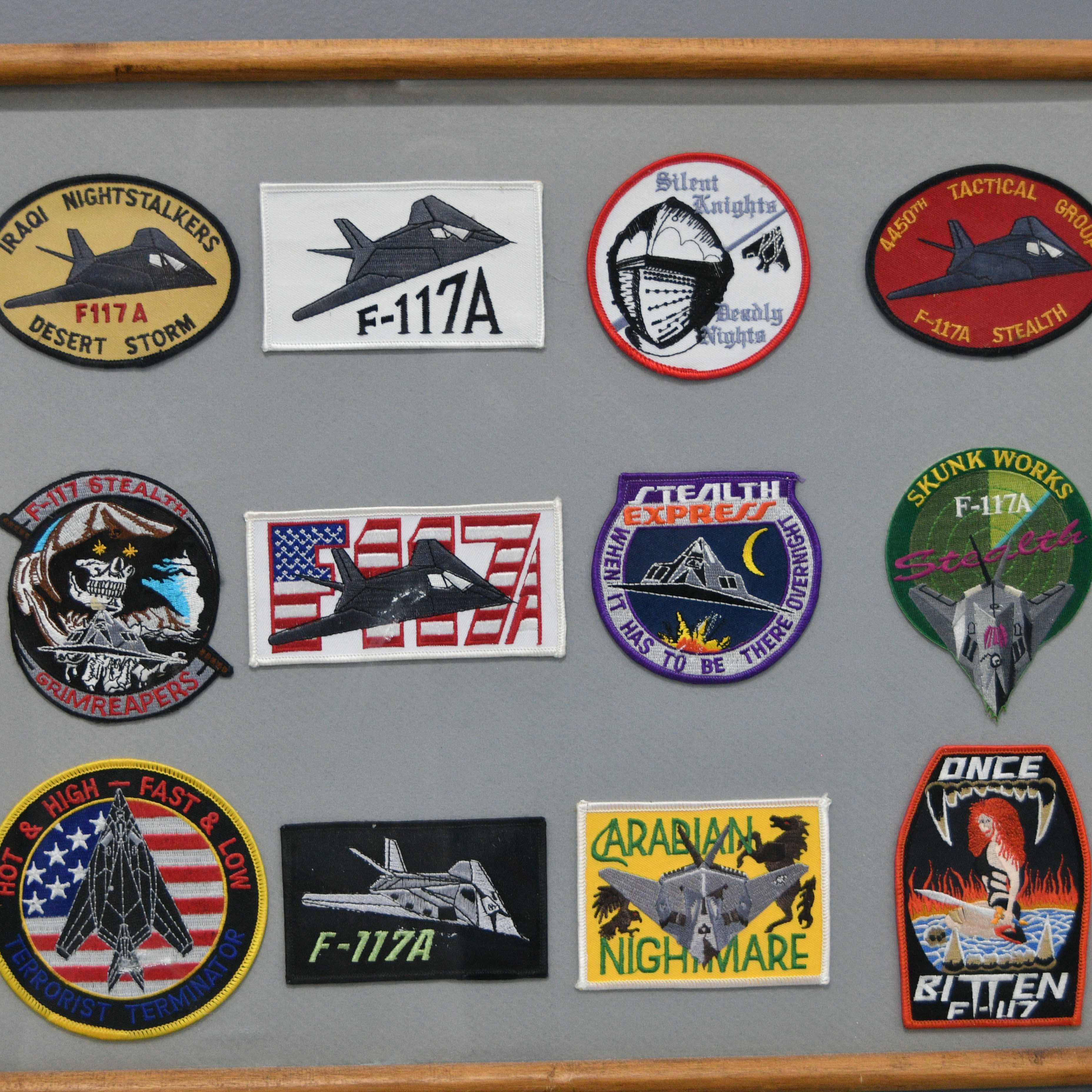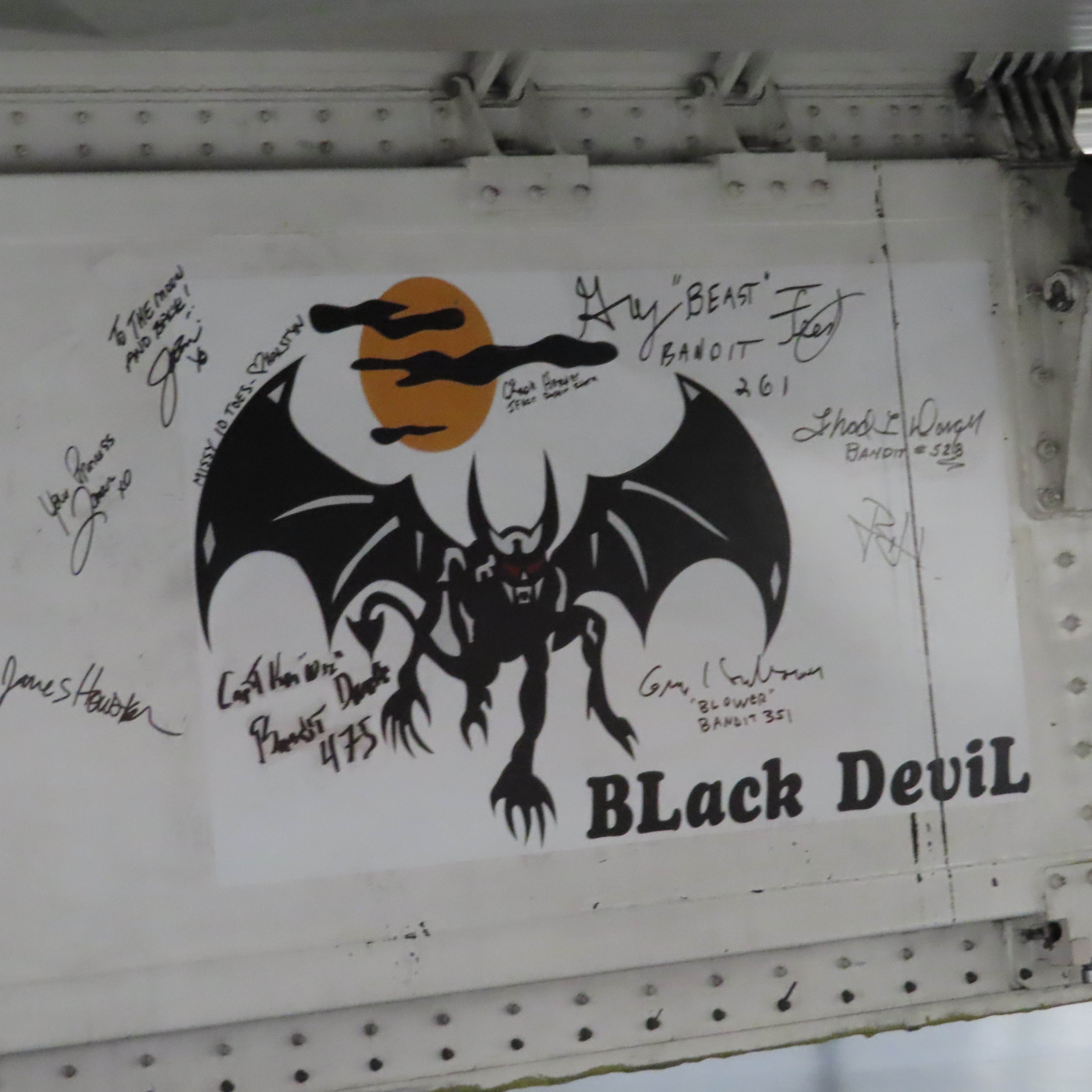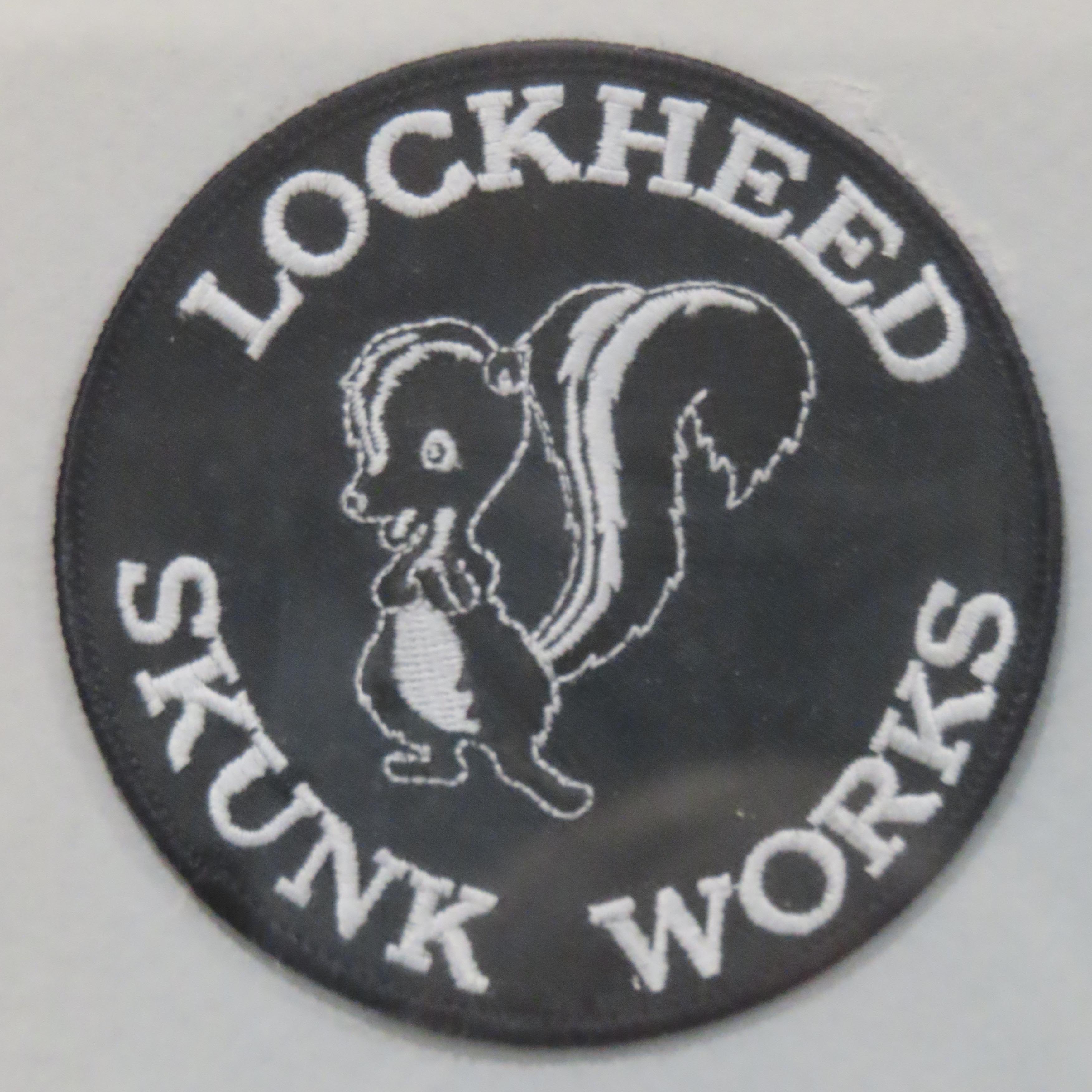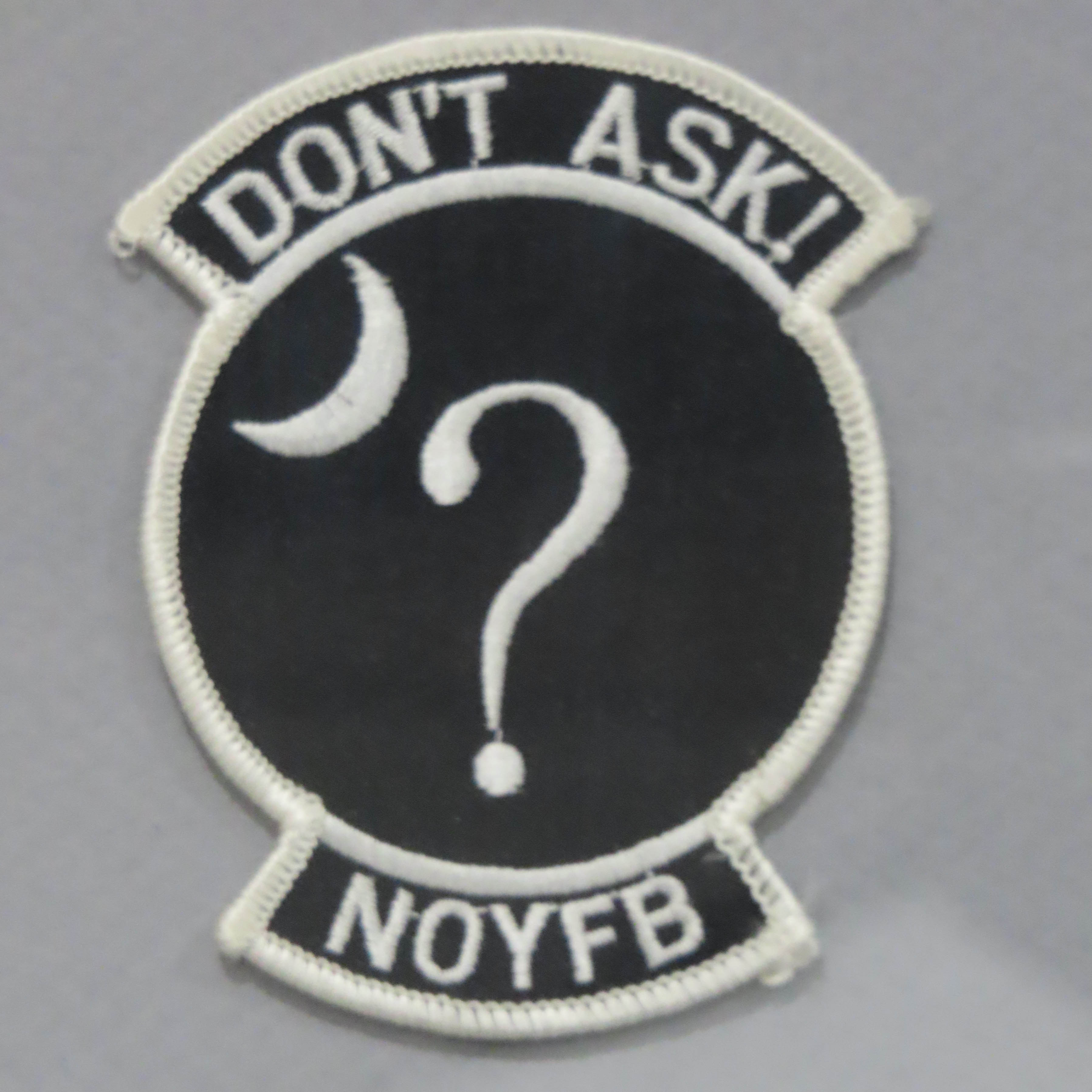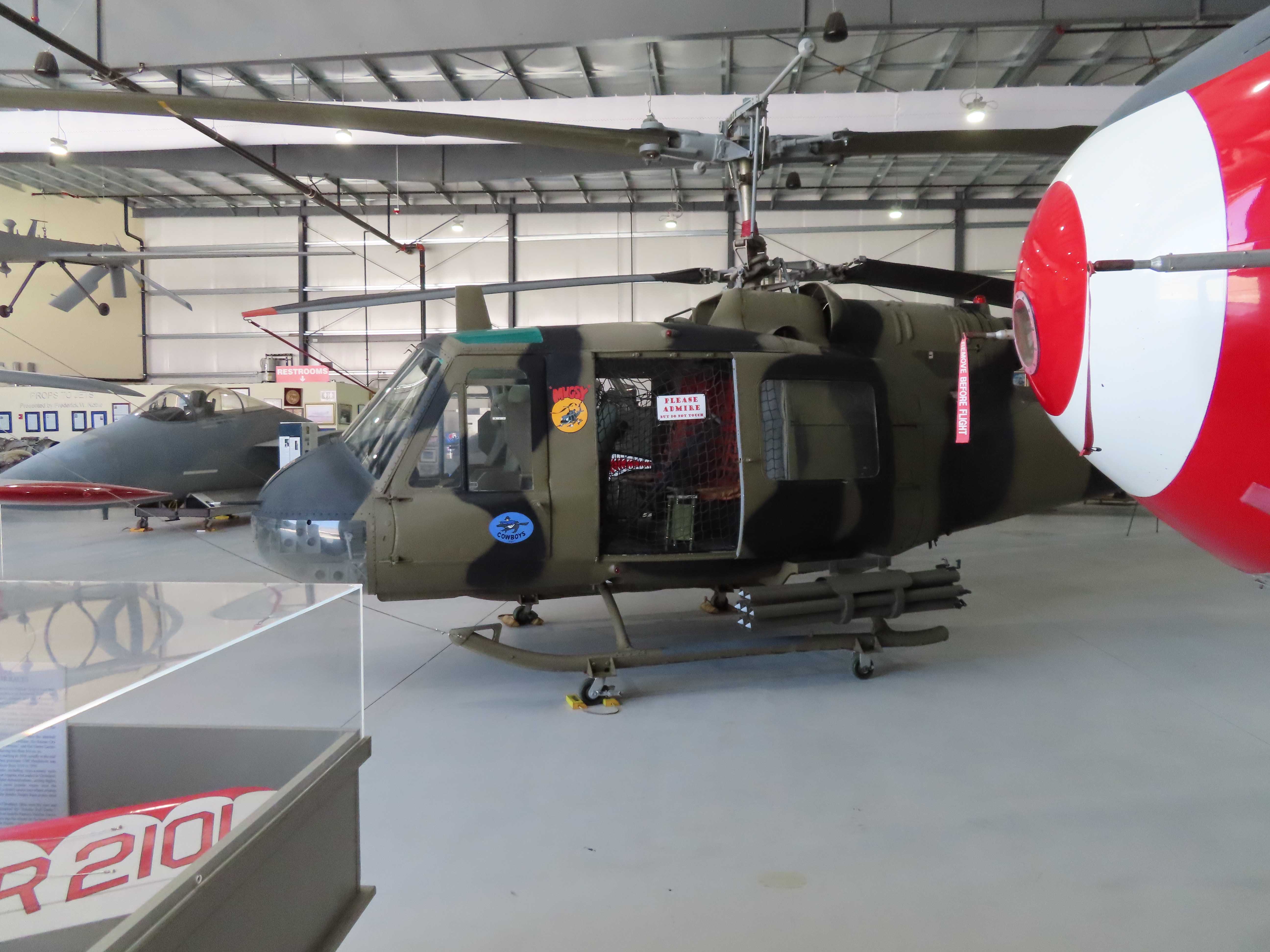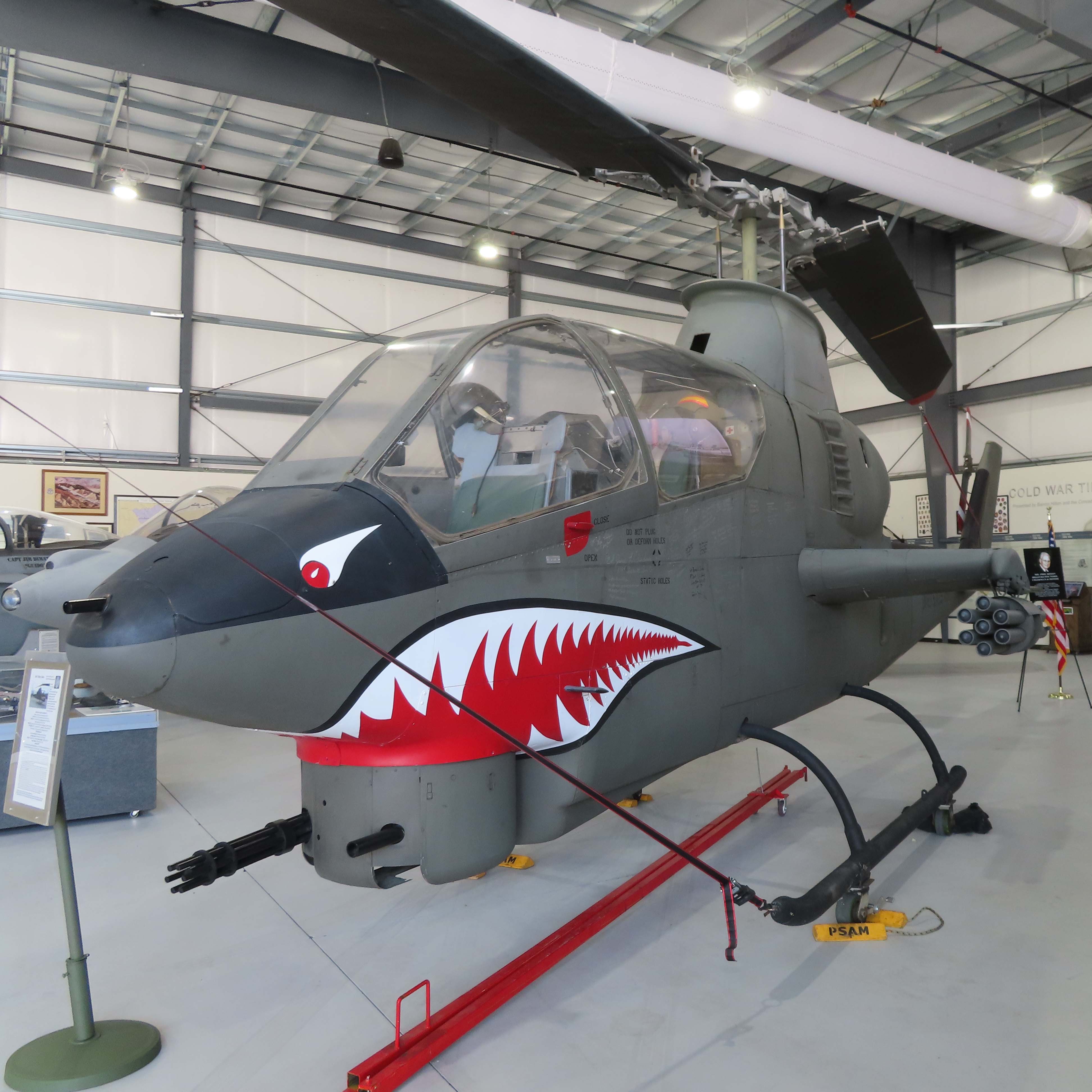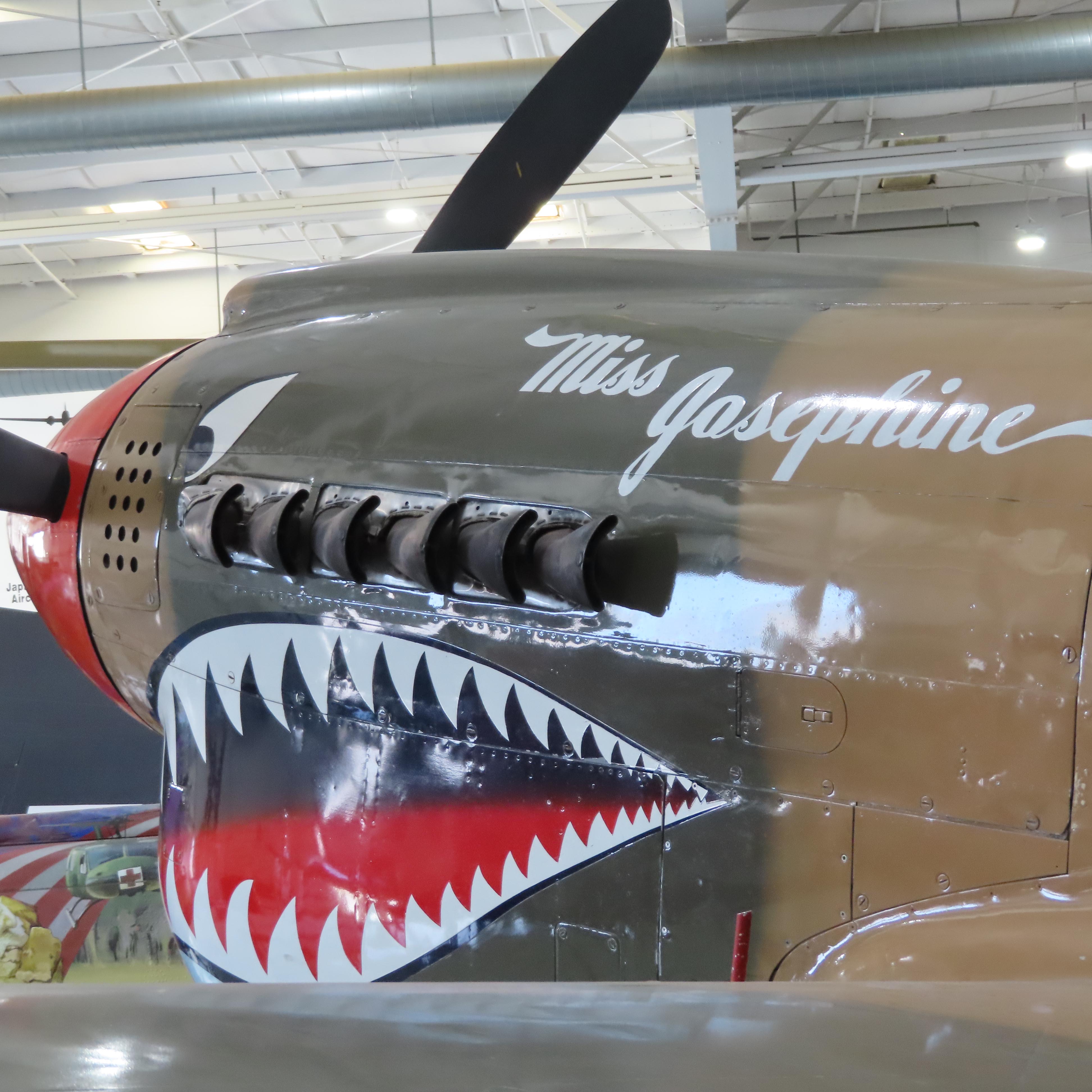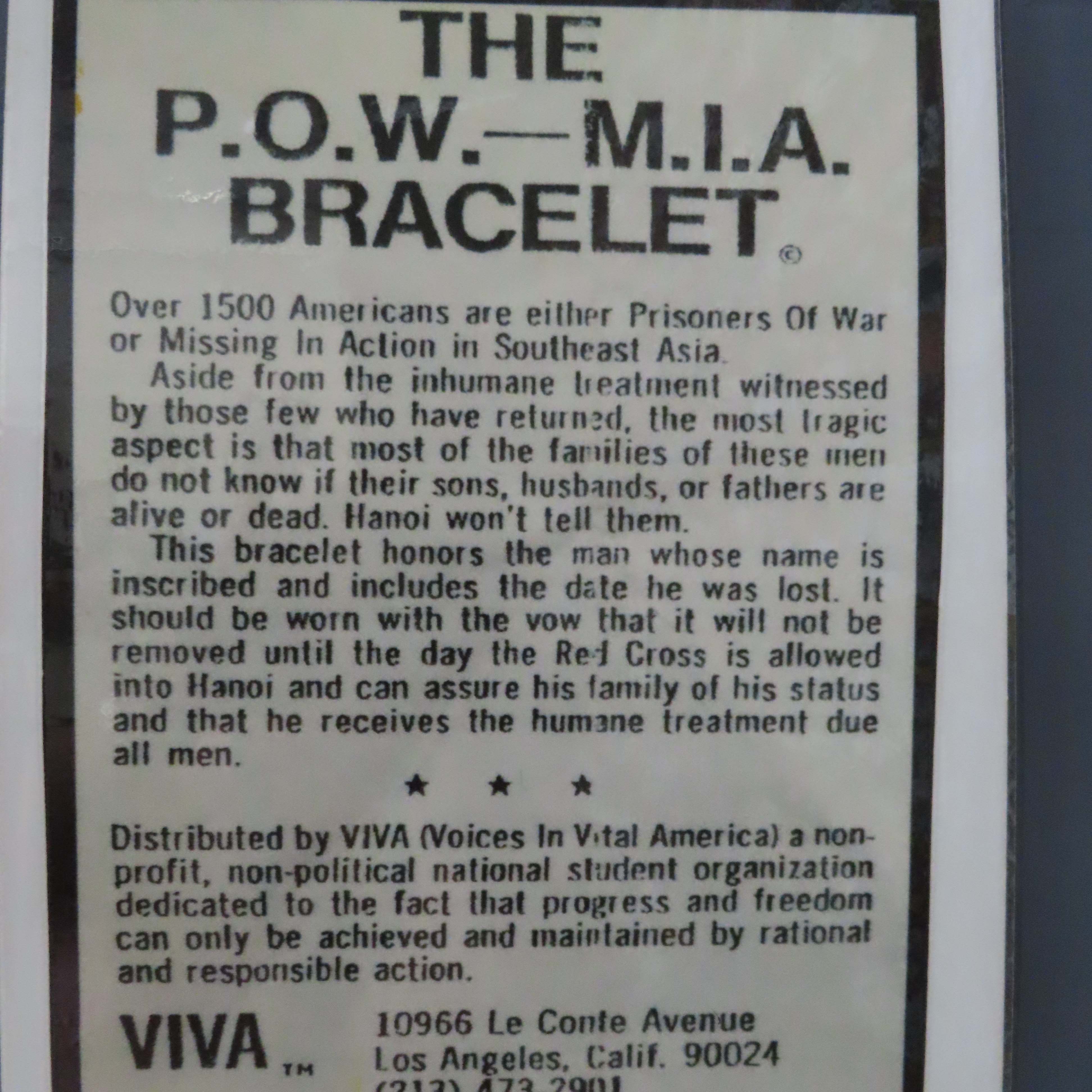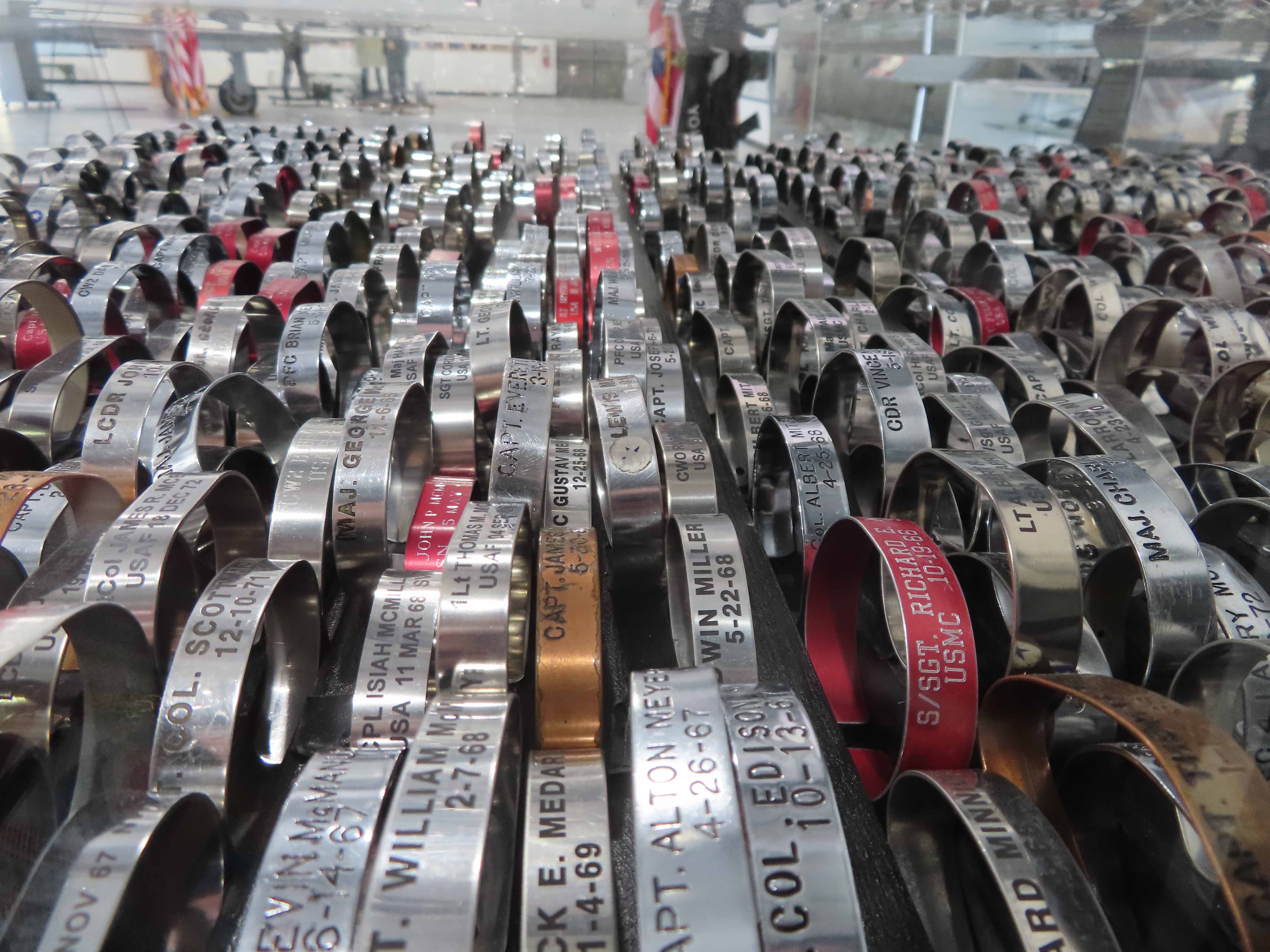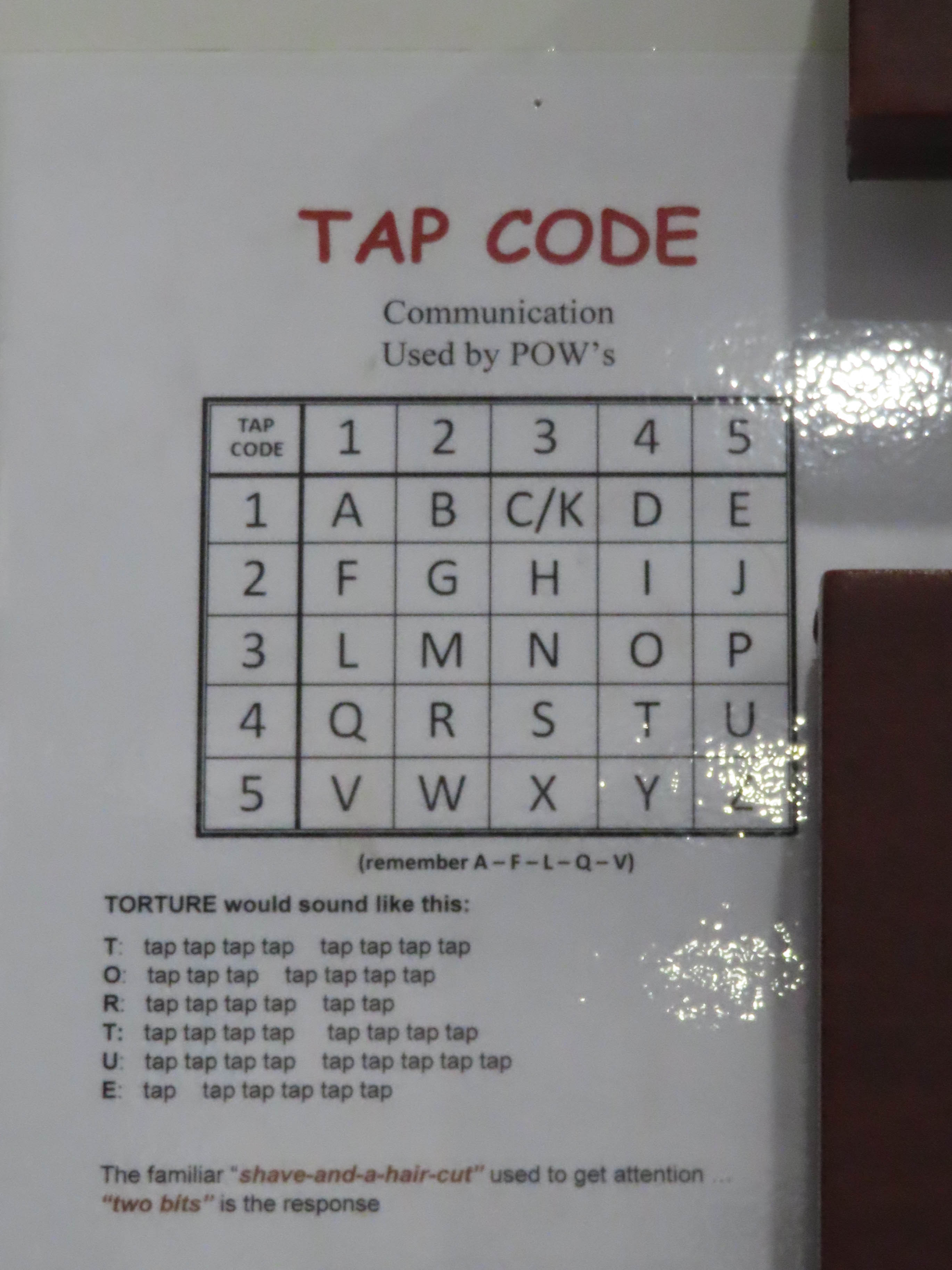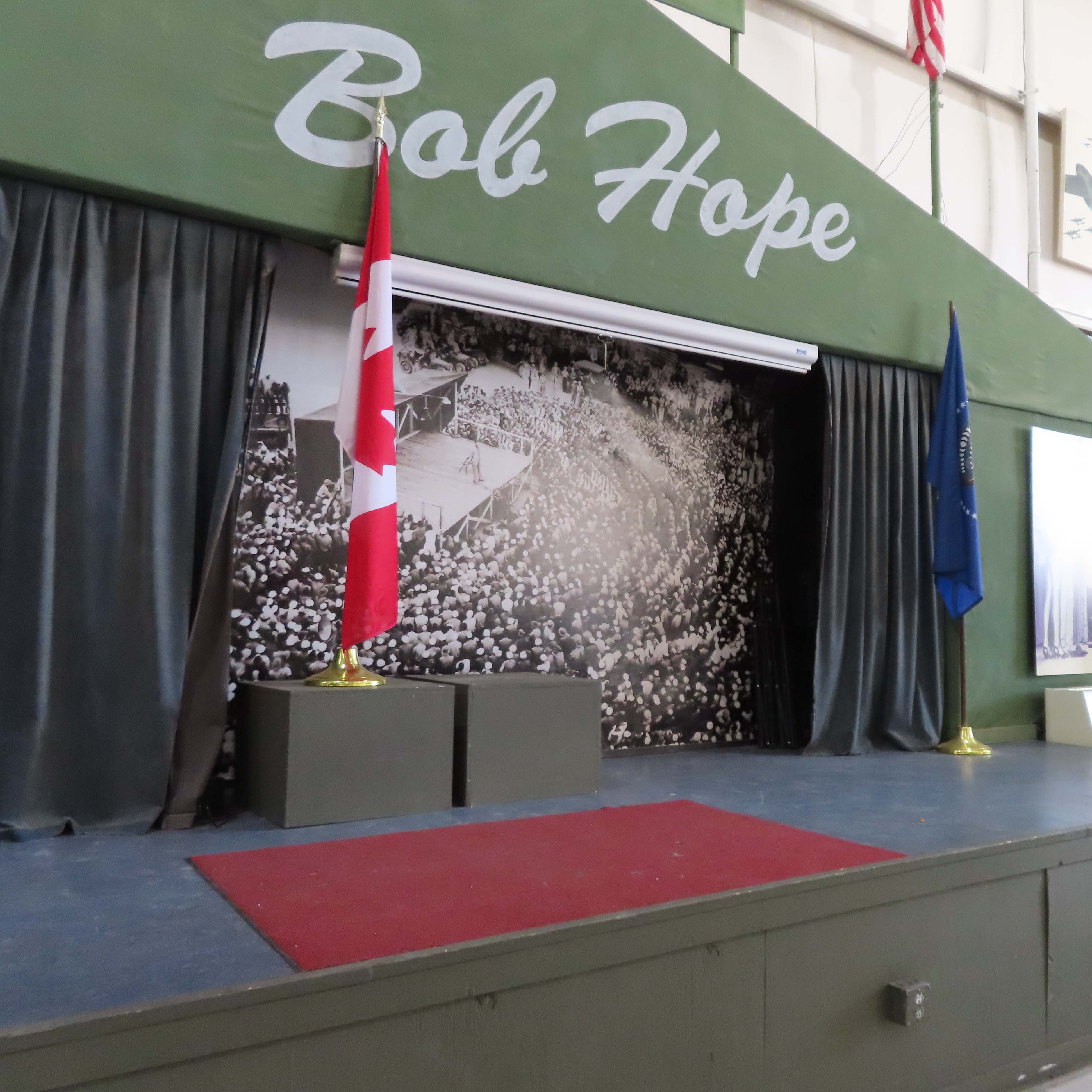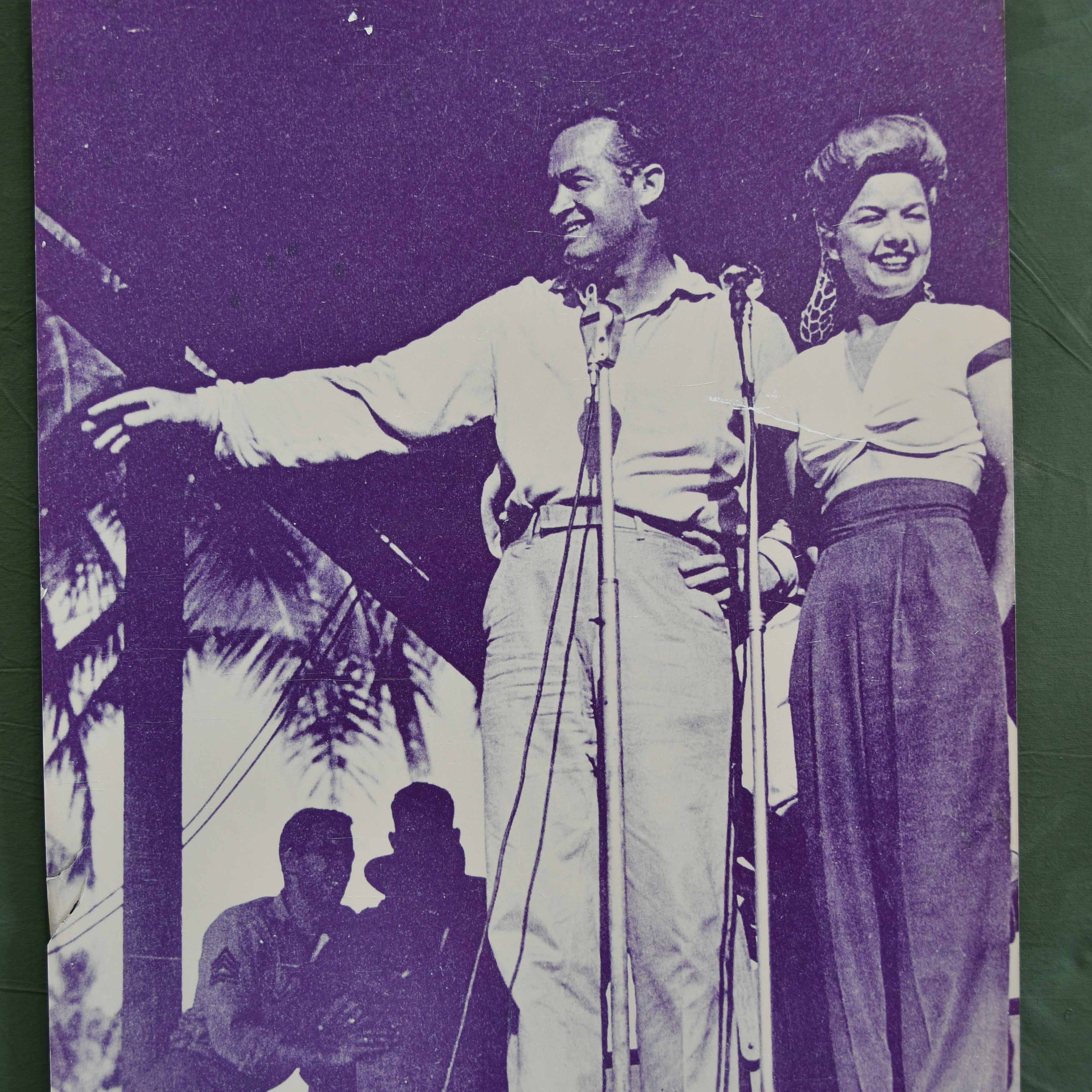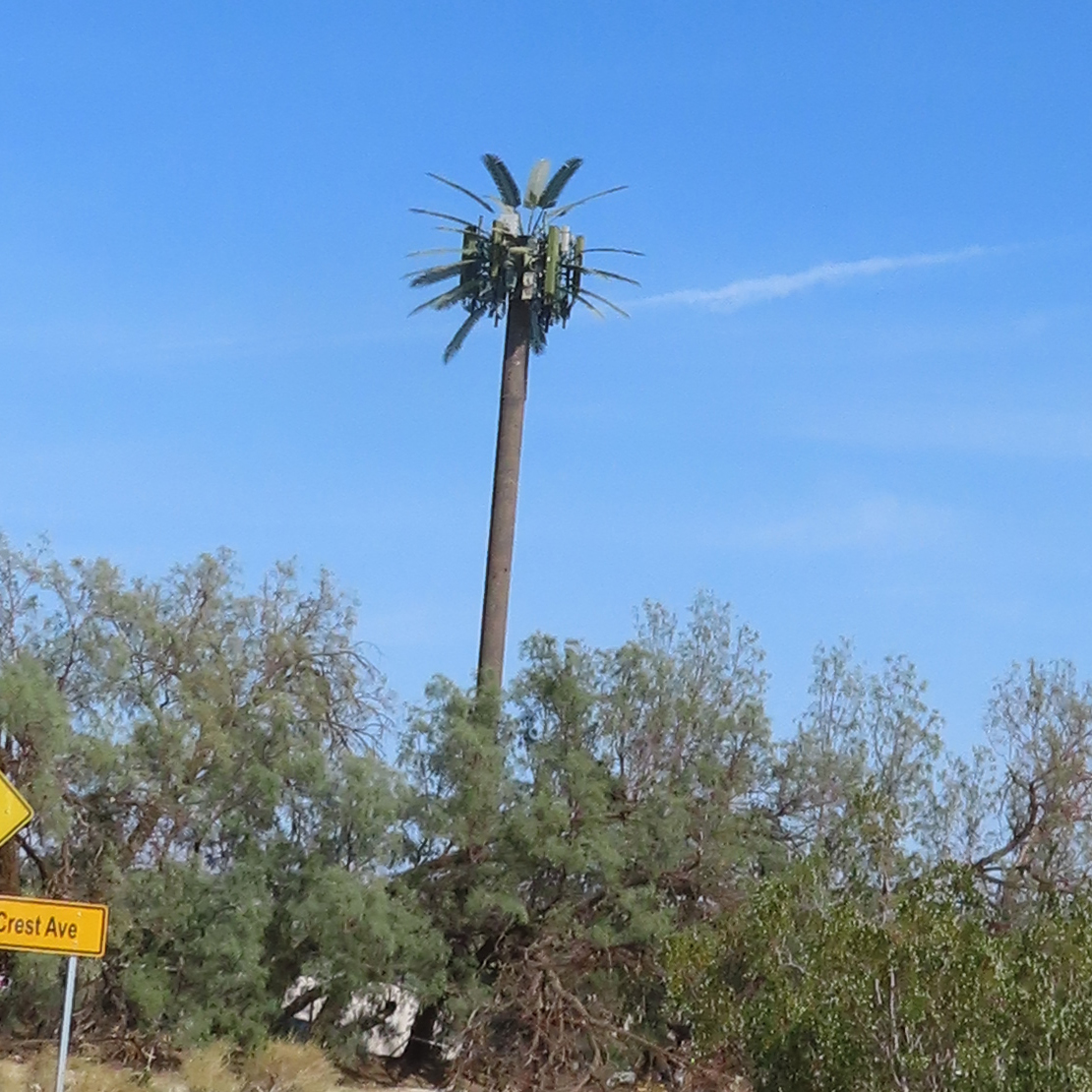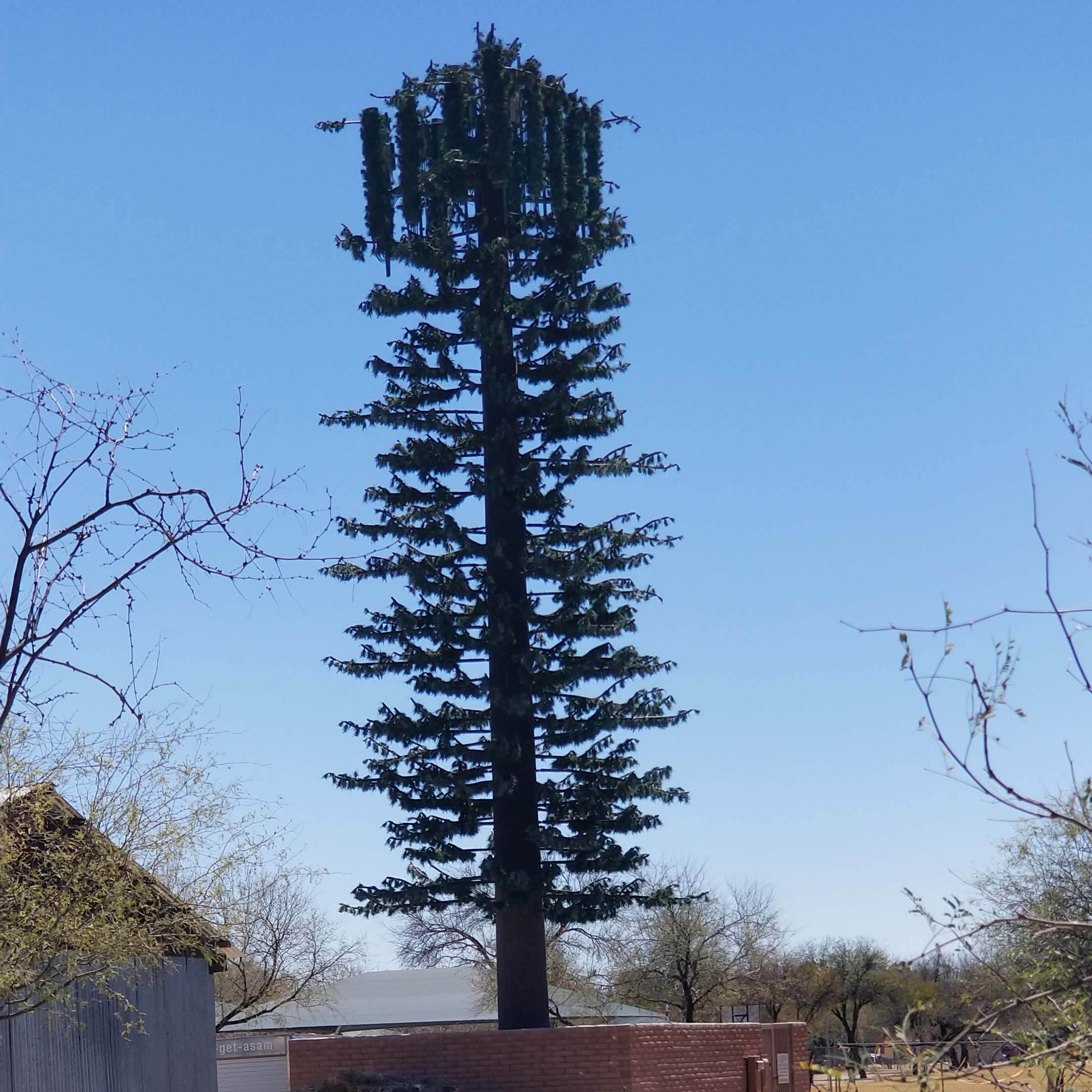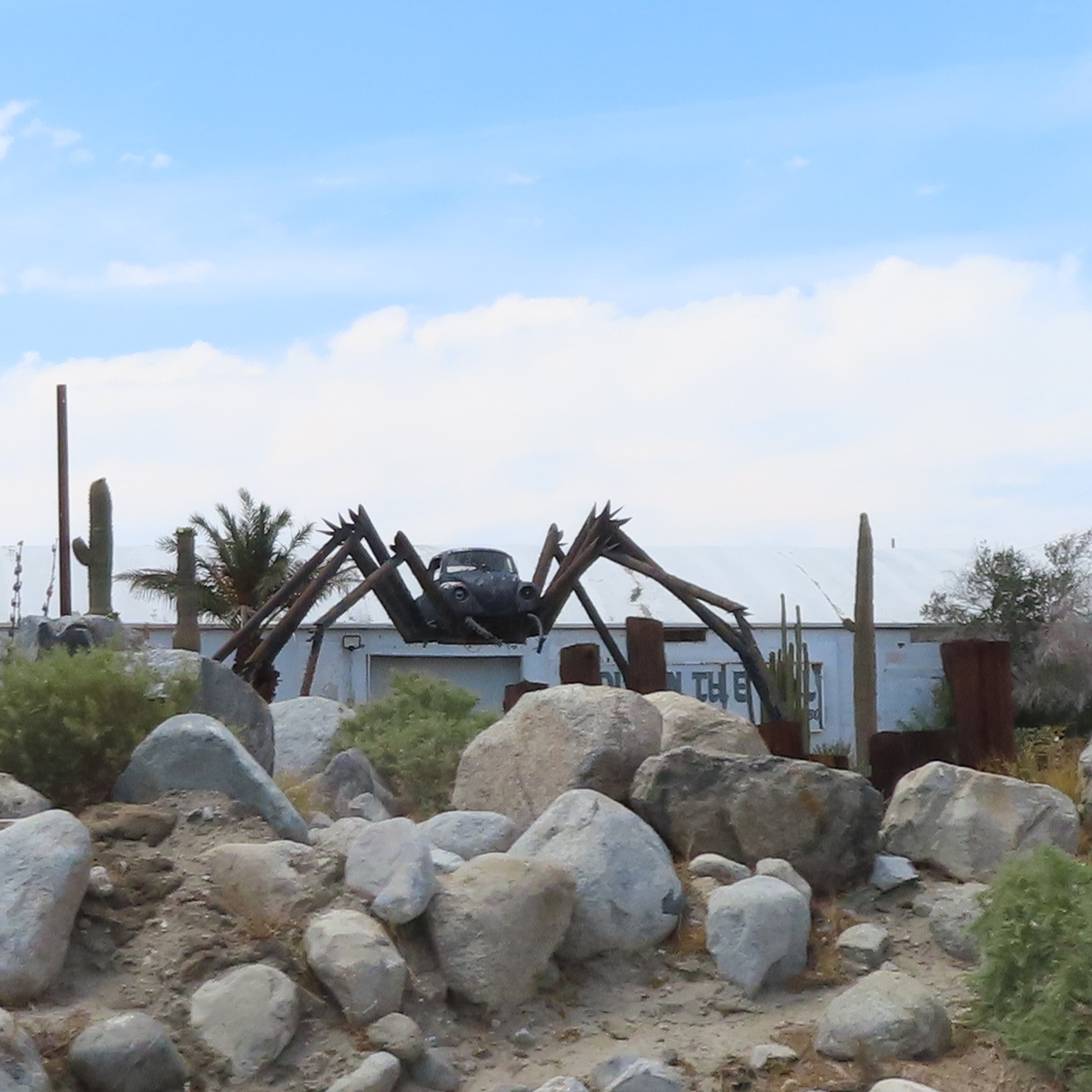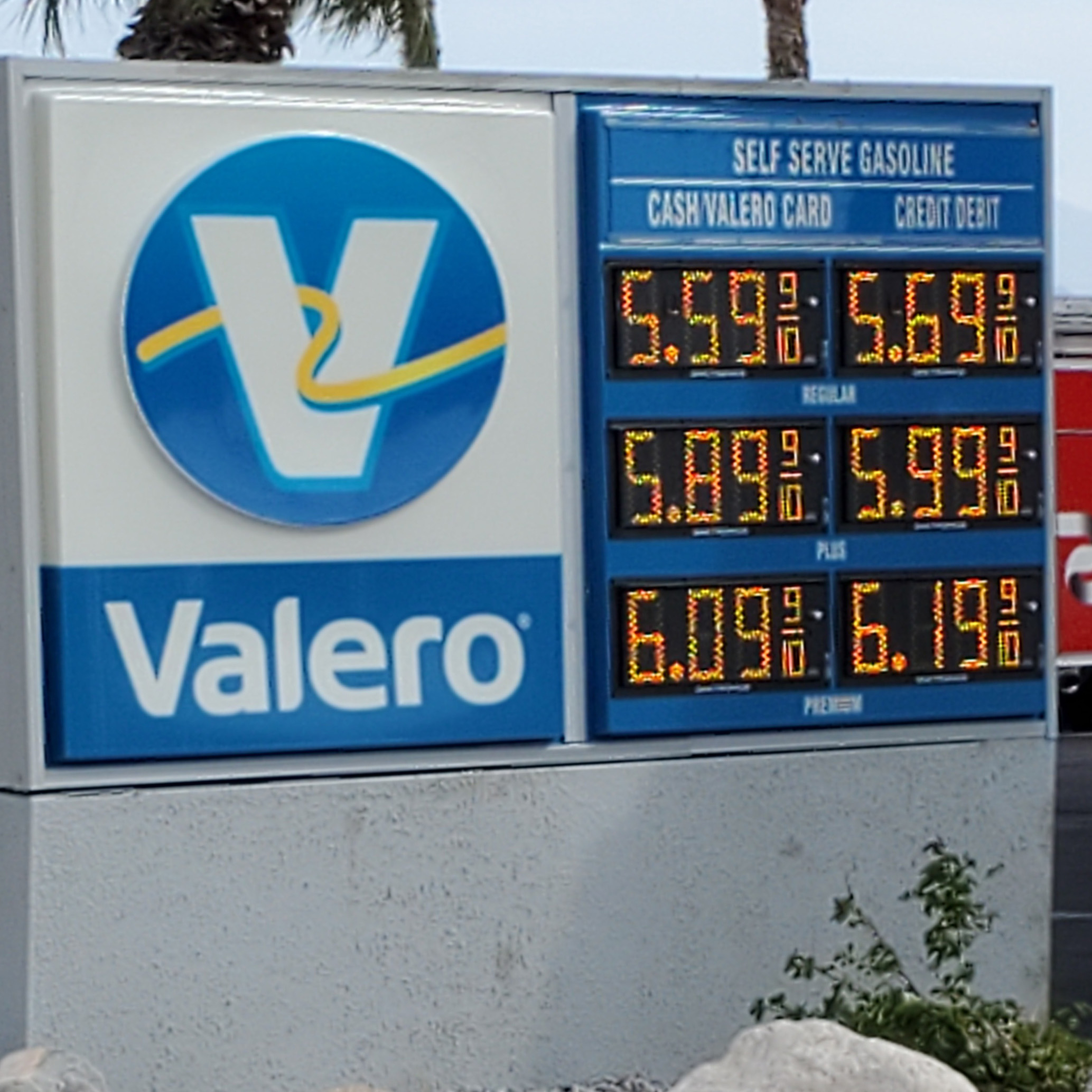 Tuesday, we really enjoyed our exploration today.  We started with a nerd-gasm tour of a wind turbine farm, Palm Springs Windmill Tours.  In 1982 they installed 8, 2 blade windmills and became the first wind farm in southern California.  They grew over the years and the owner kept examples of each wind turbine as the technology improved.  It is a self-guided audio driving tour, so you get to enjoy at your own pace.  I also saw a couple of almost white lizards, turns out they were desert iguanas. Next we drove up to the Palm Springs Aerial Tramway, doing a mini-celebrity home tour on the way. We "saw" 2 Elvis homes, and the homes of Zsa Zsa Gabor, Barry Manilow, Jack Benny, Alan Ladd, Dinah Shore, Maralyn Monroe, Nat King Cole, and Liberace. I say we "saw" because you really can't see much past the fences and gardens.  The idea for the tramway started in 1935 but politics, World War II, and money delayed it until the '60s.  It was opened in 1963 and provides some AWESOME views.  The cars rotate 360 degrees as you are lifted nearly 6000 ft., almost to the top of Mt. San Jacinto and the entrance to Mt. San Jacinto State Park.  The park has some 50 miles of hiking trails.  They used helicopters to build the tramway. We enjoyed a couple of refreshing beverages while overlooking the valley below.  There's a couple of restaurants too.  I would imagine its a good place to watch the sunset.  We returned to the bottom and ended the day by grilling a steak.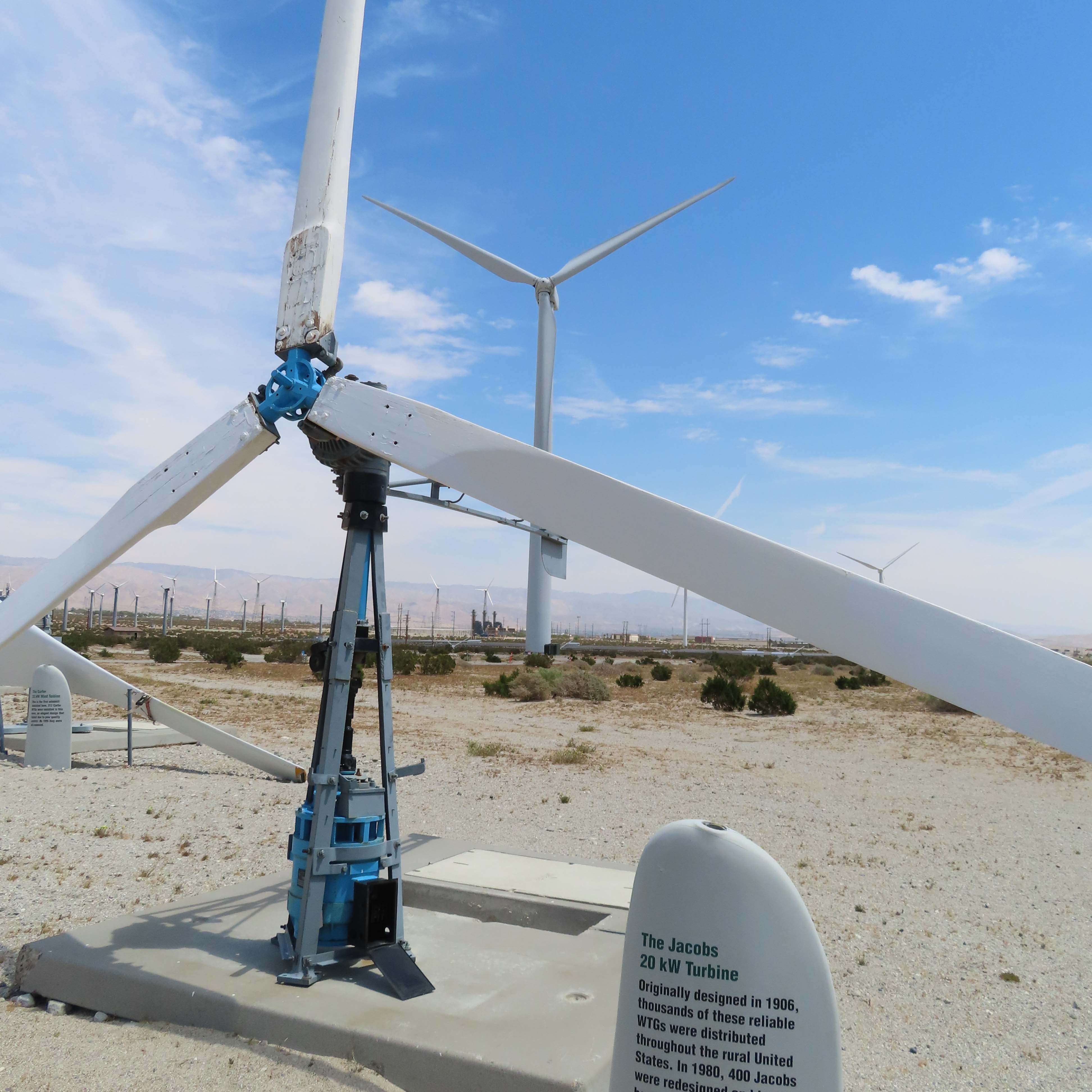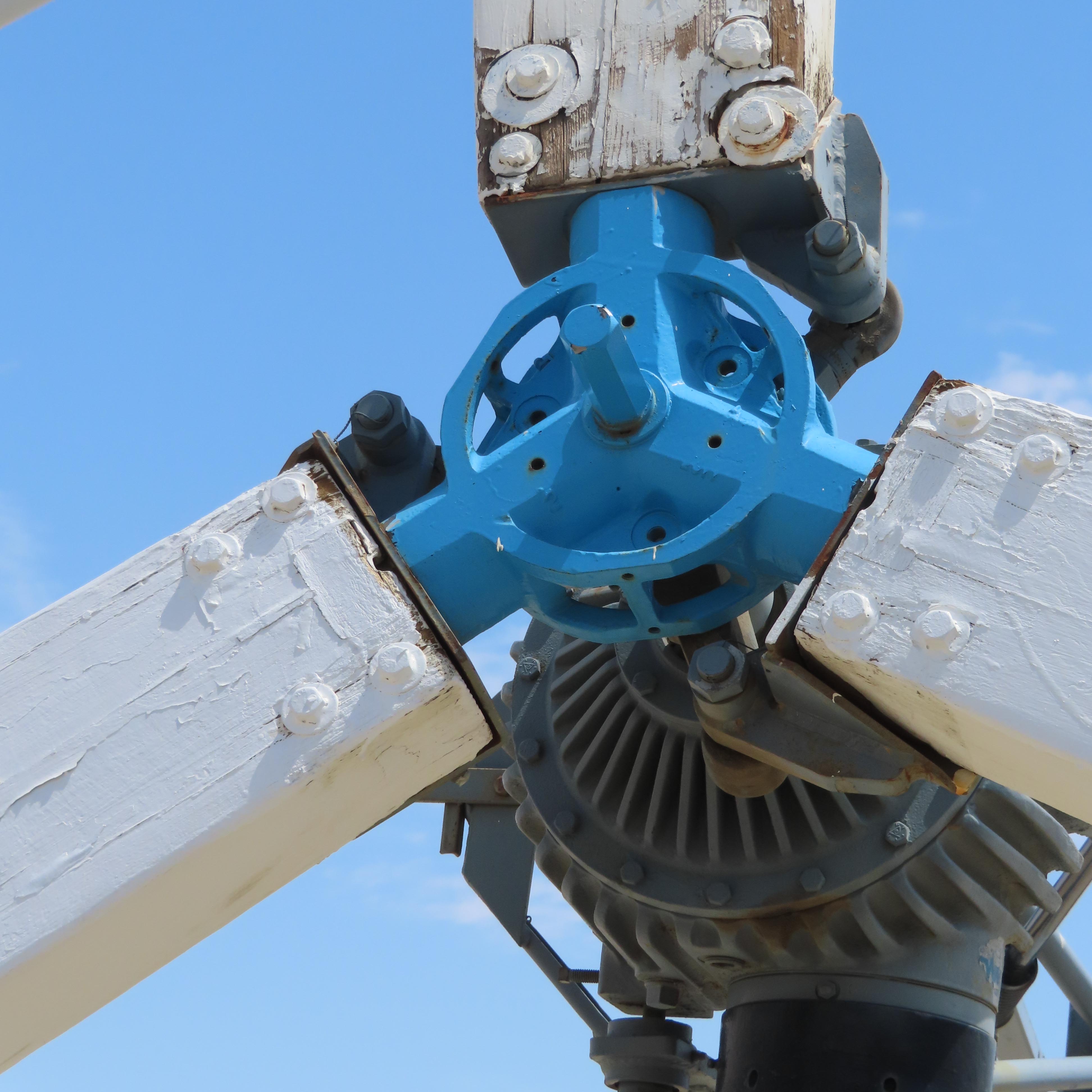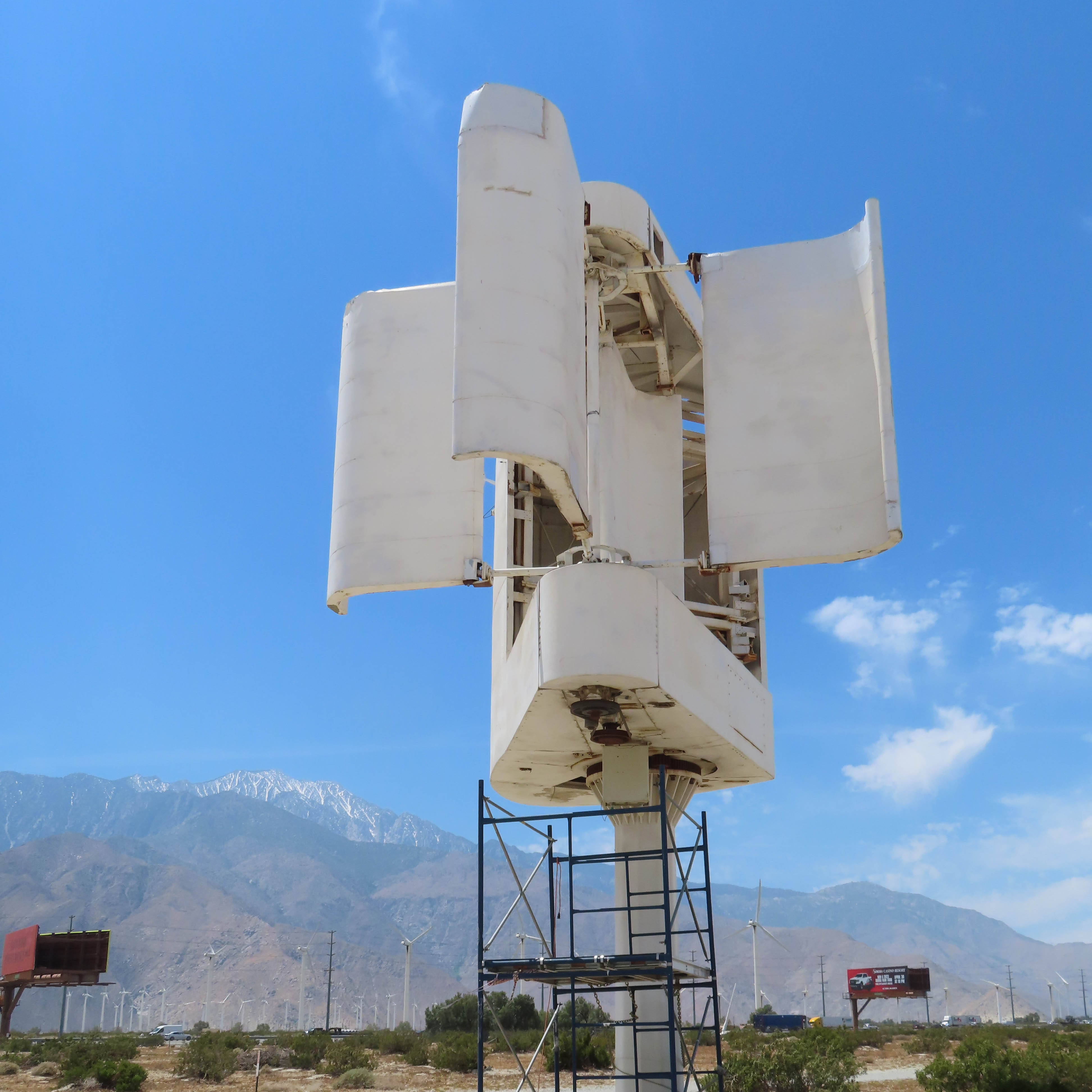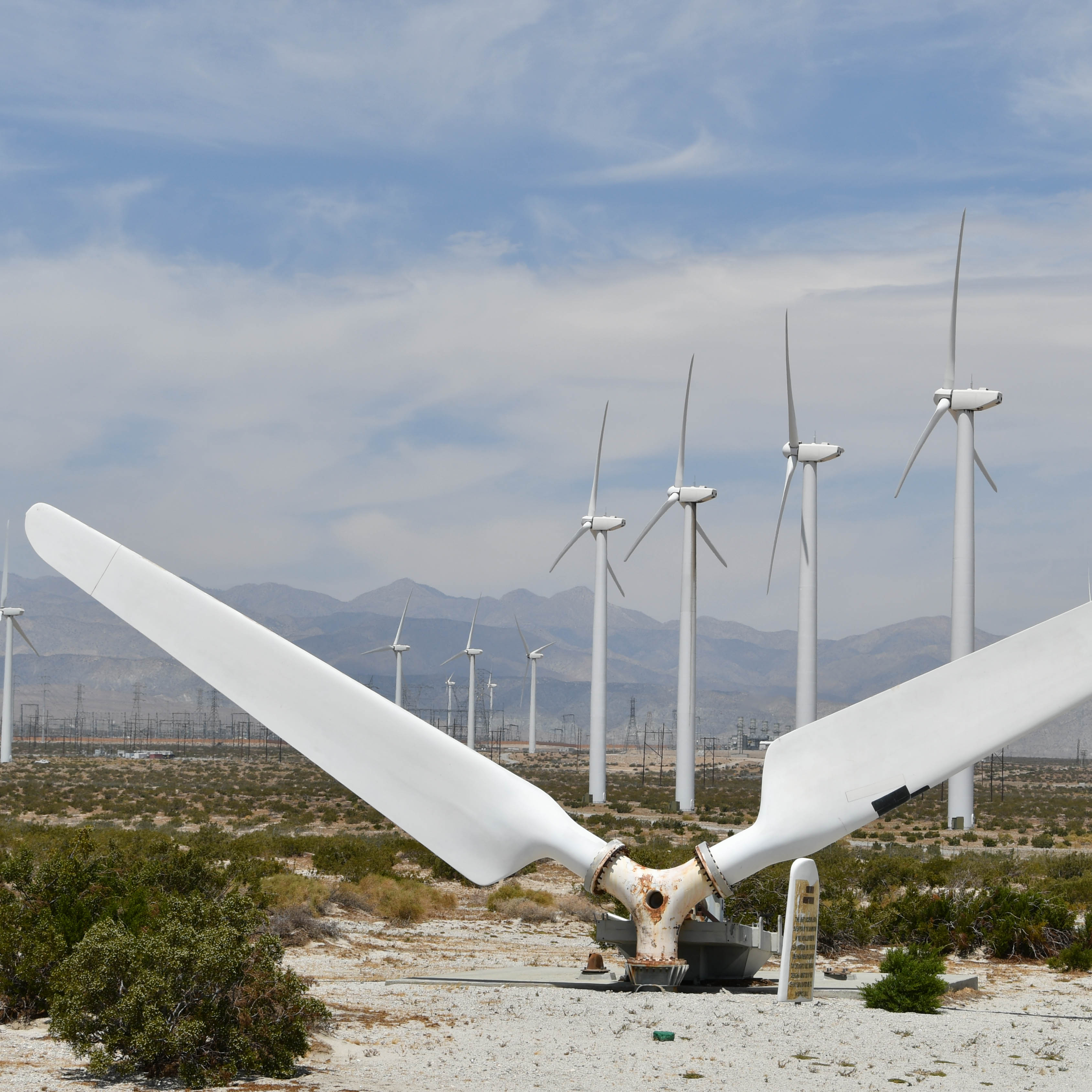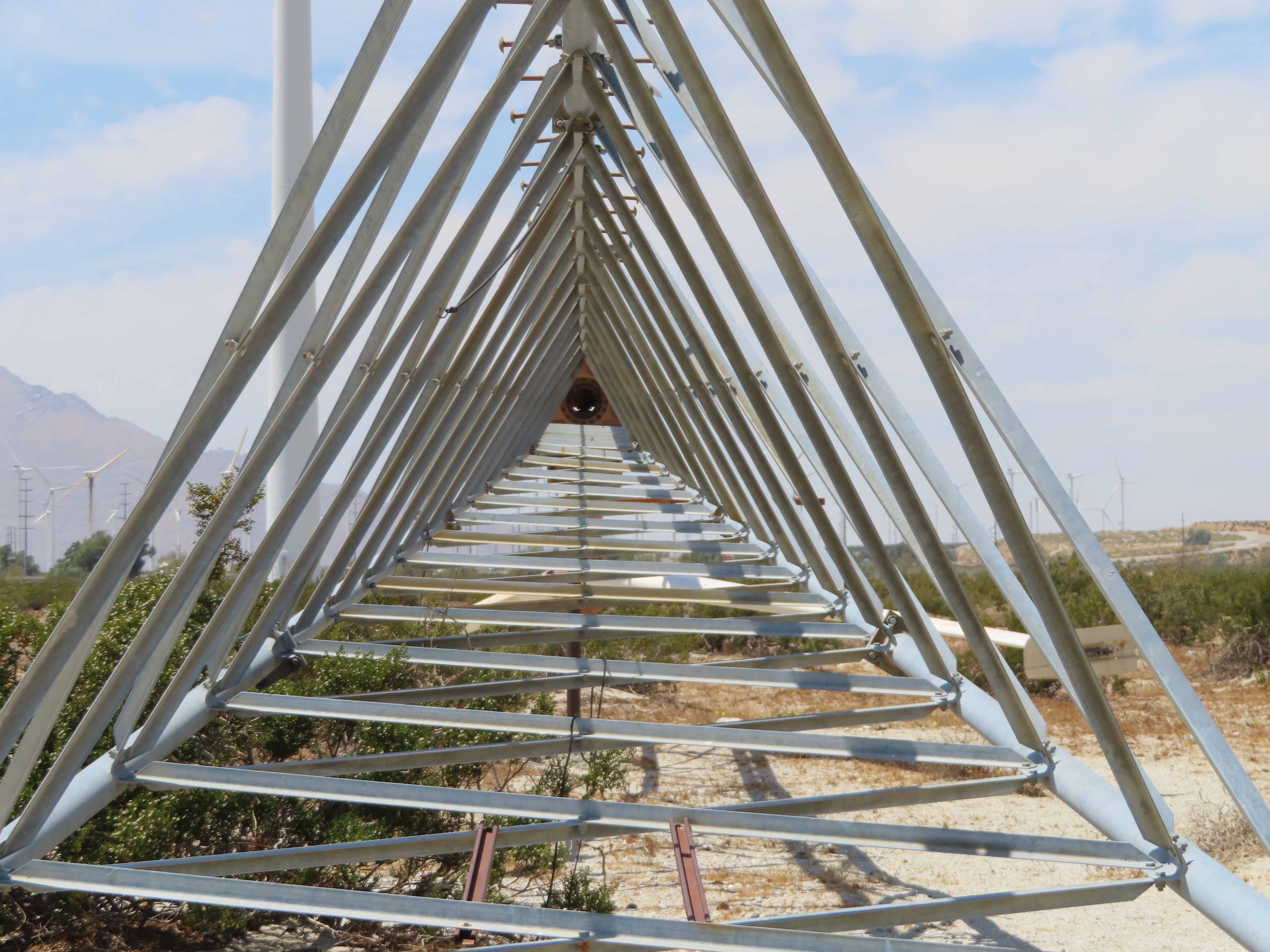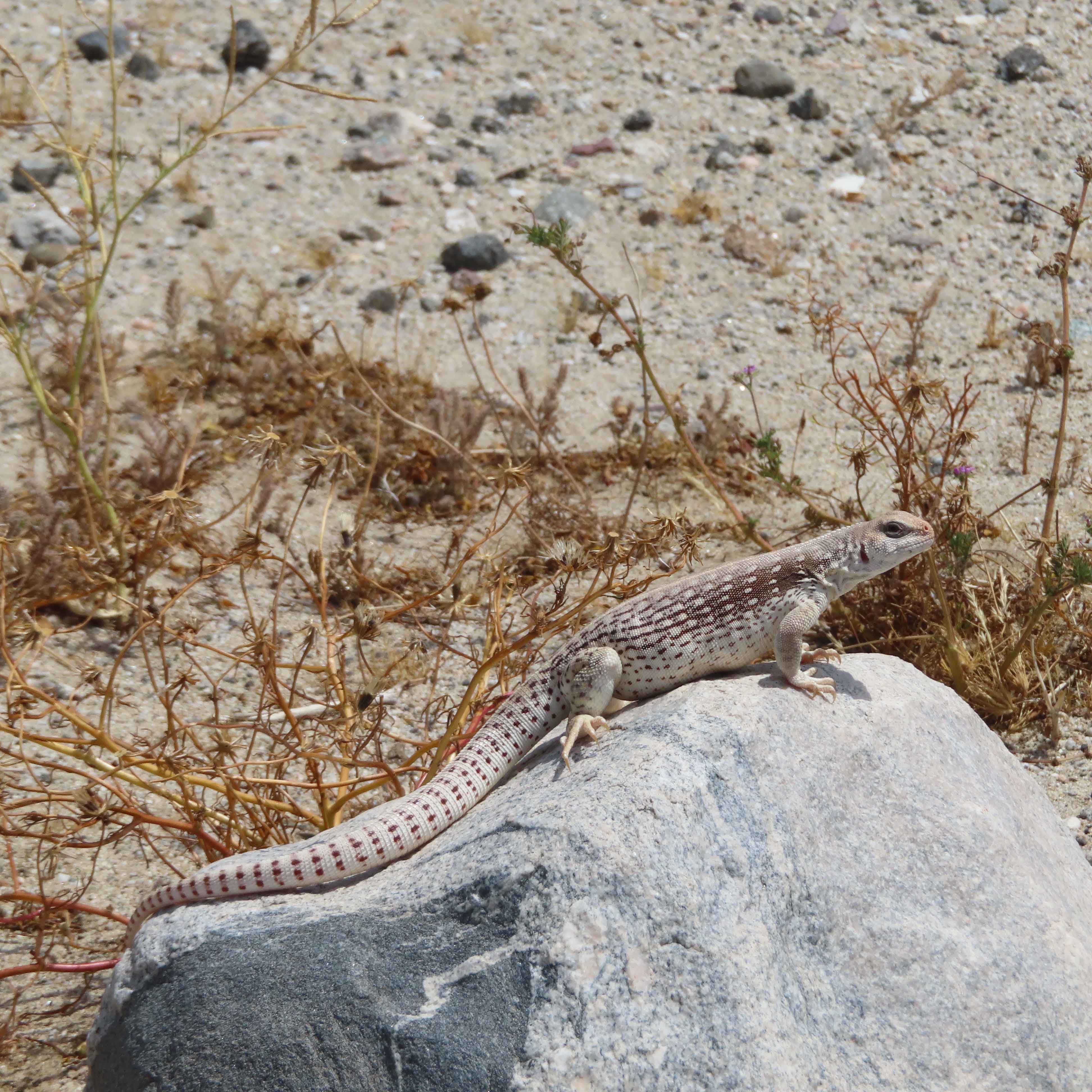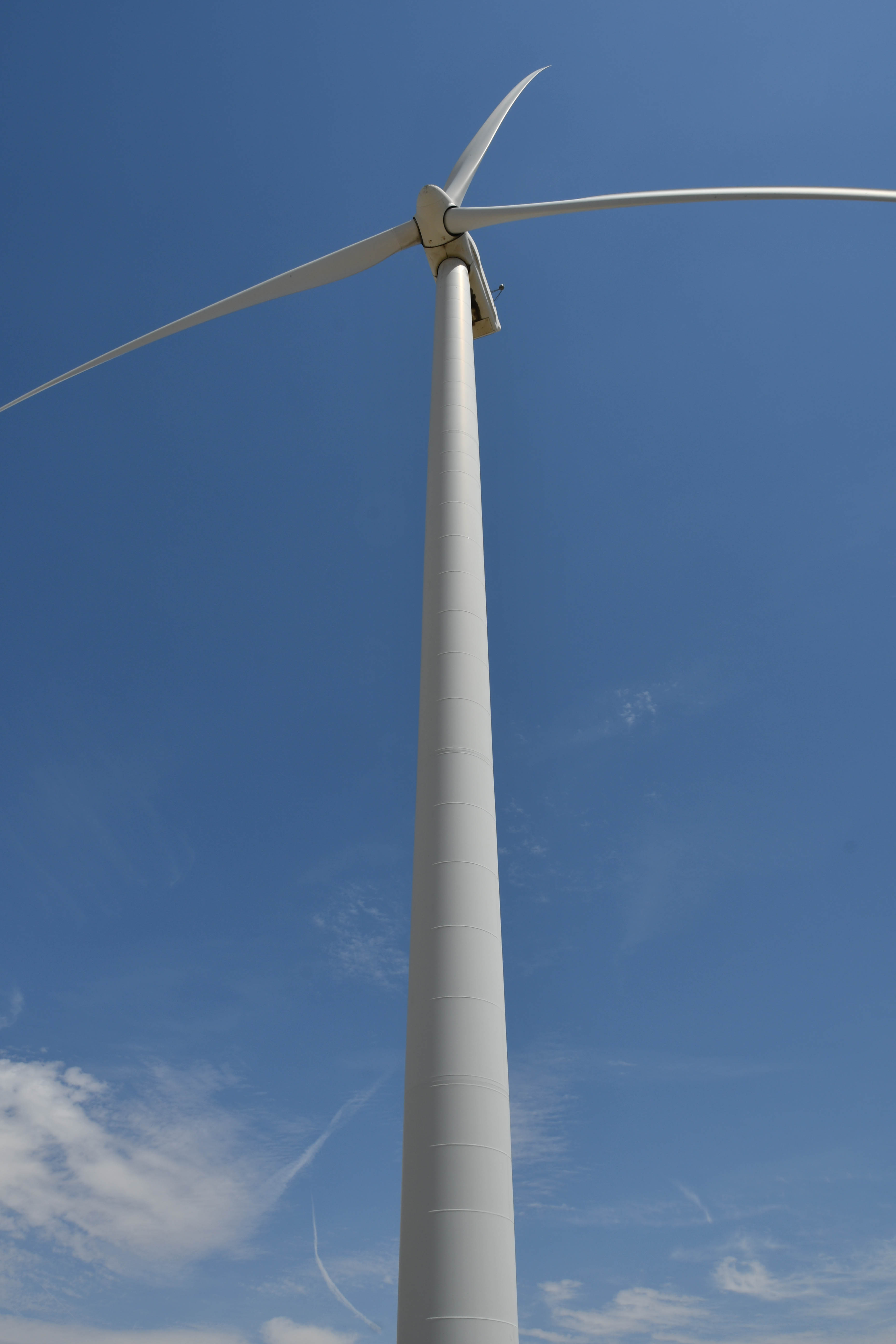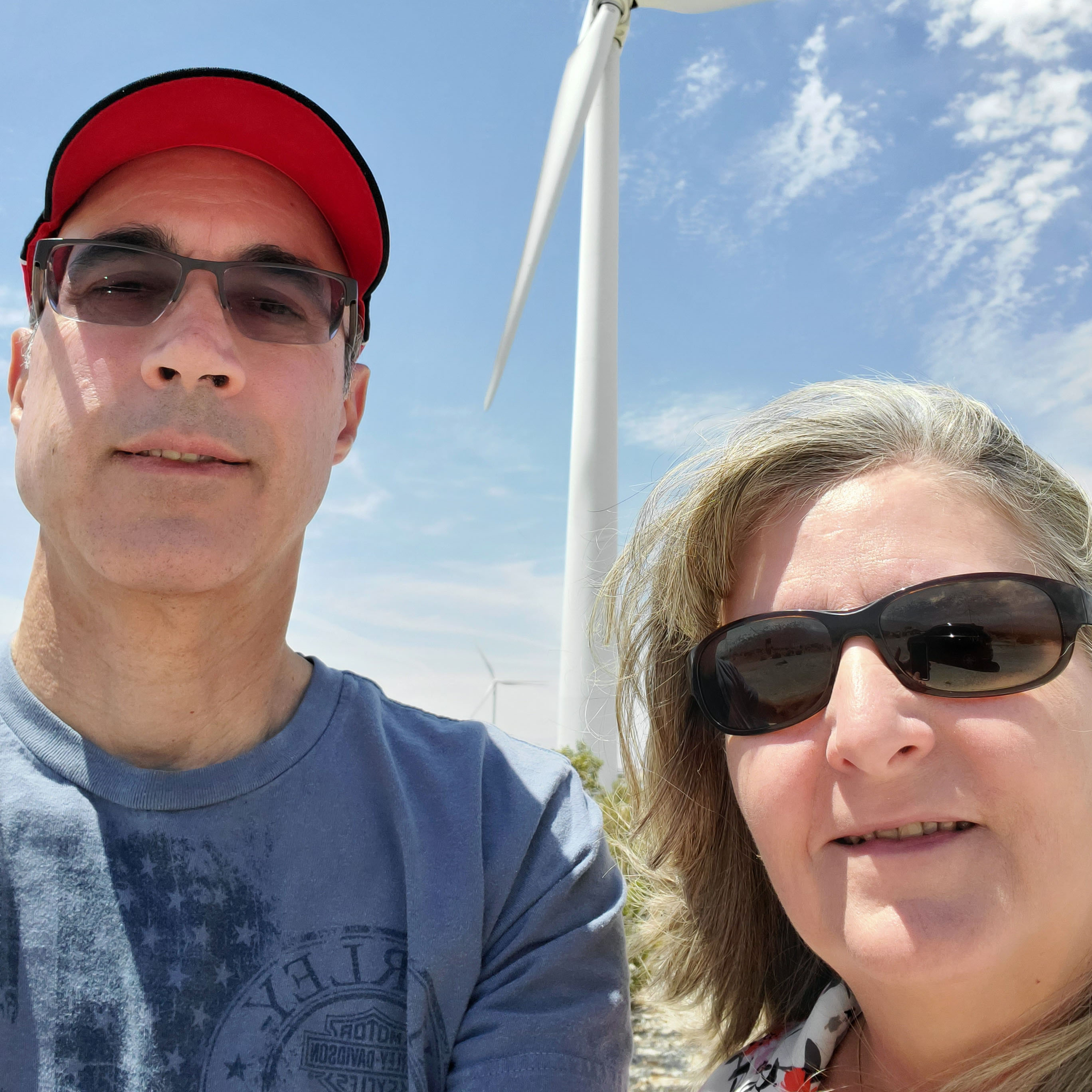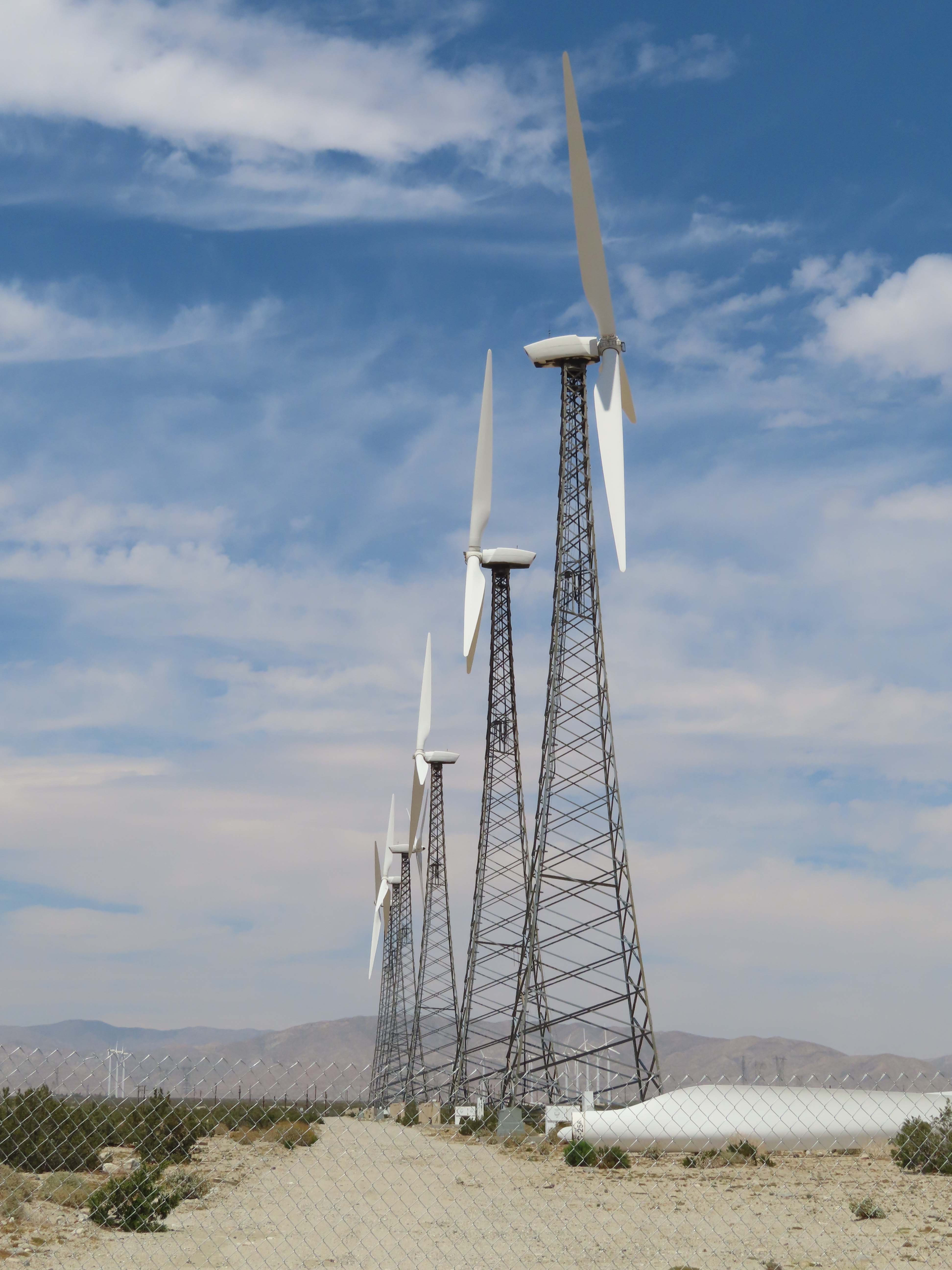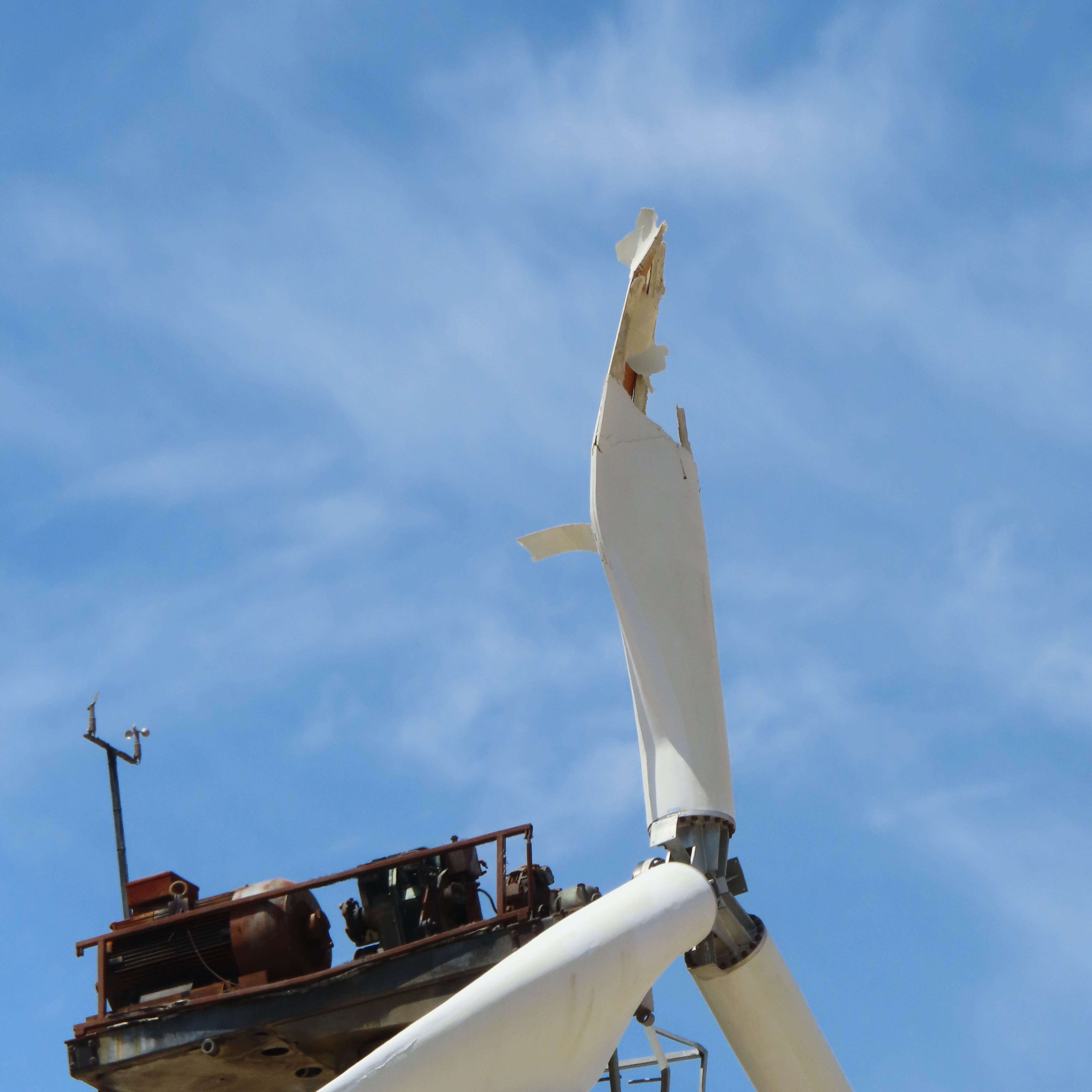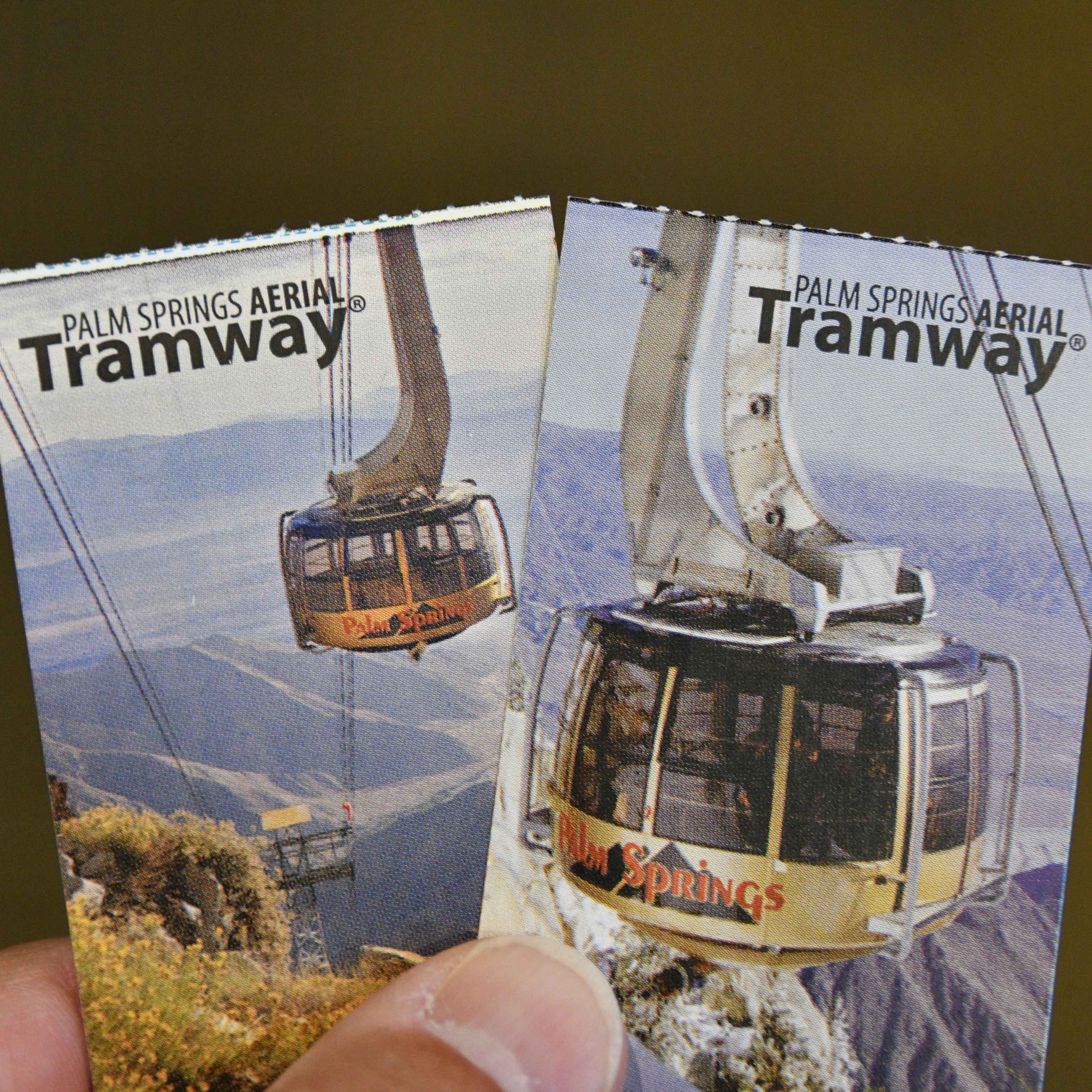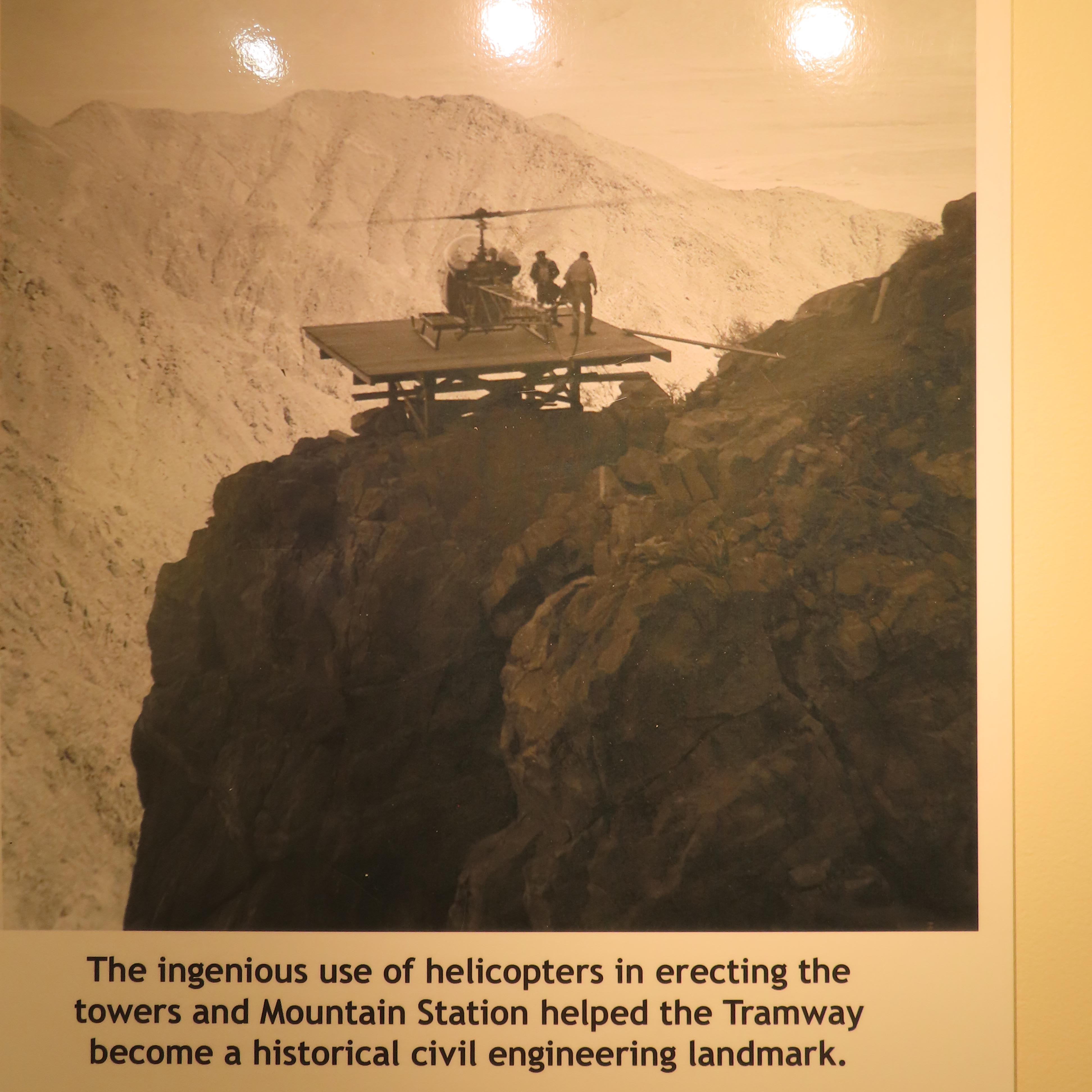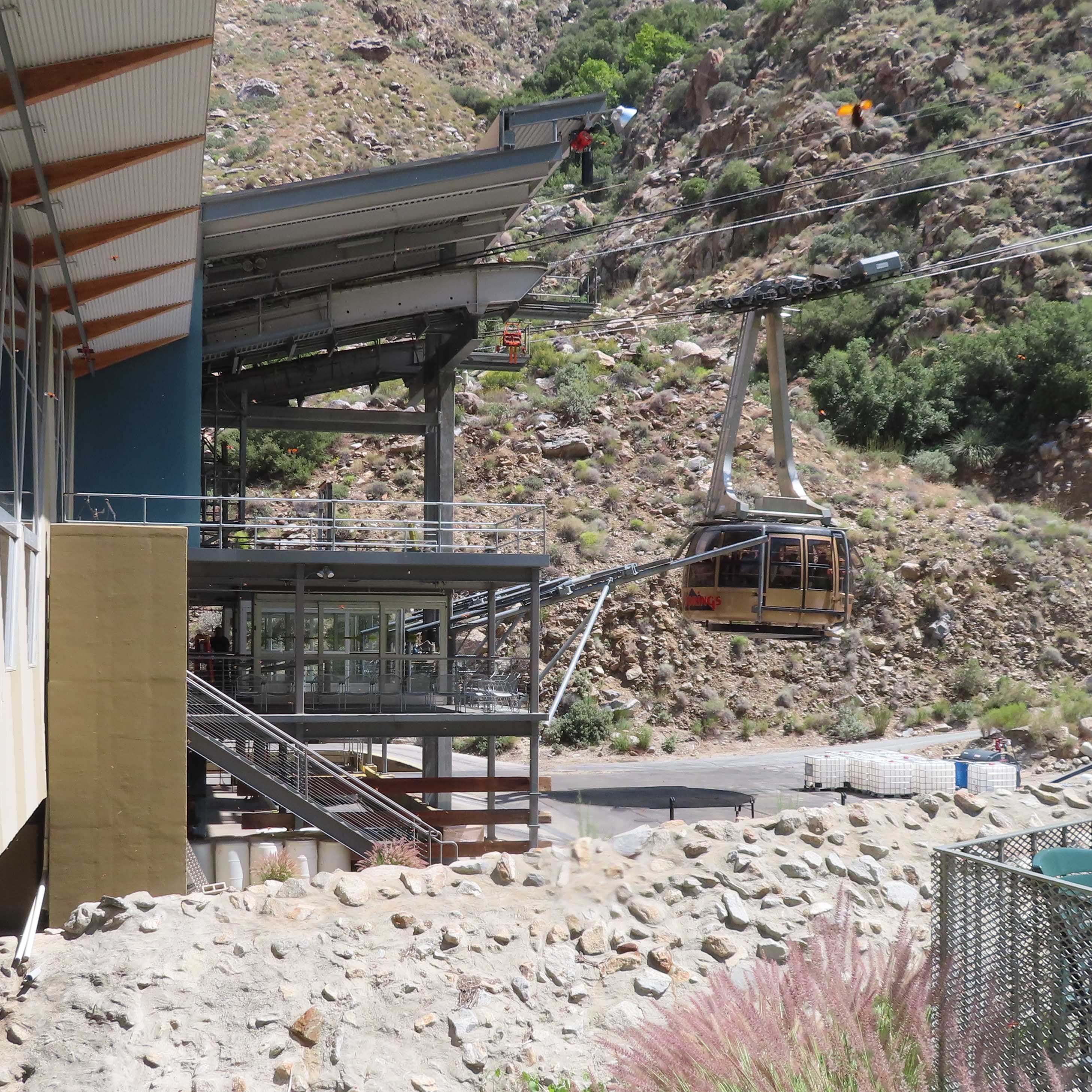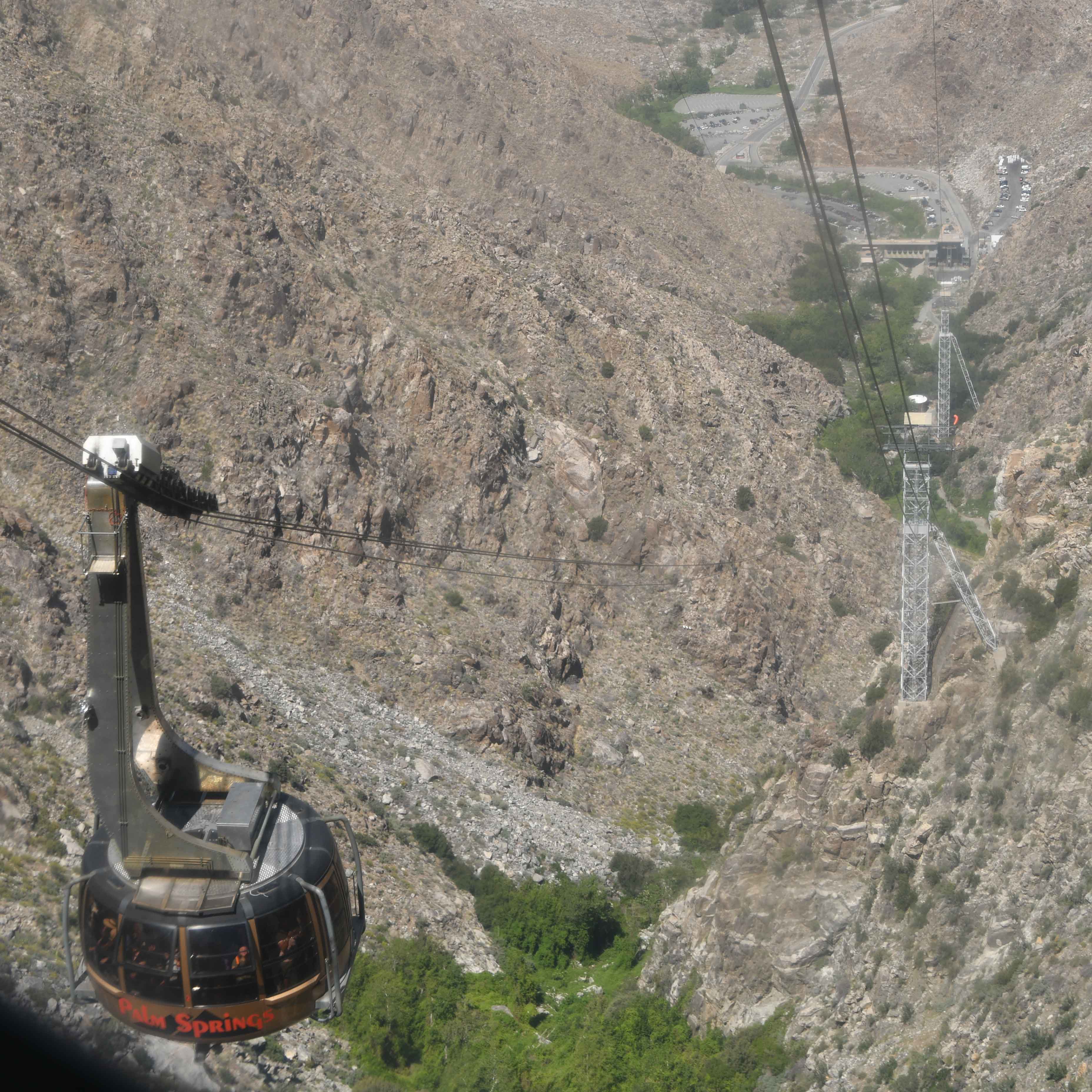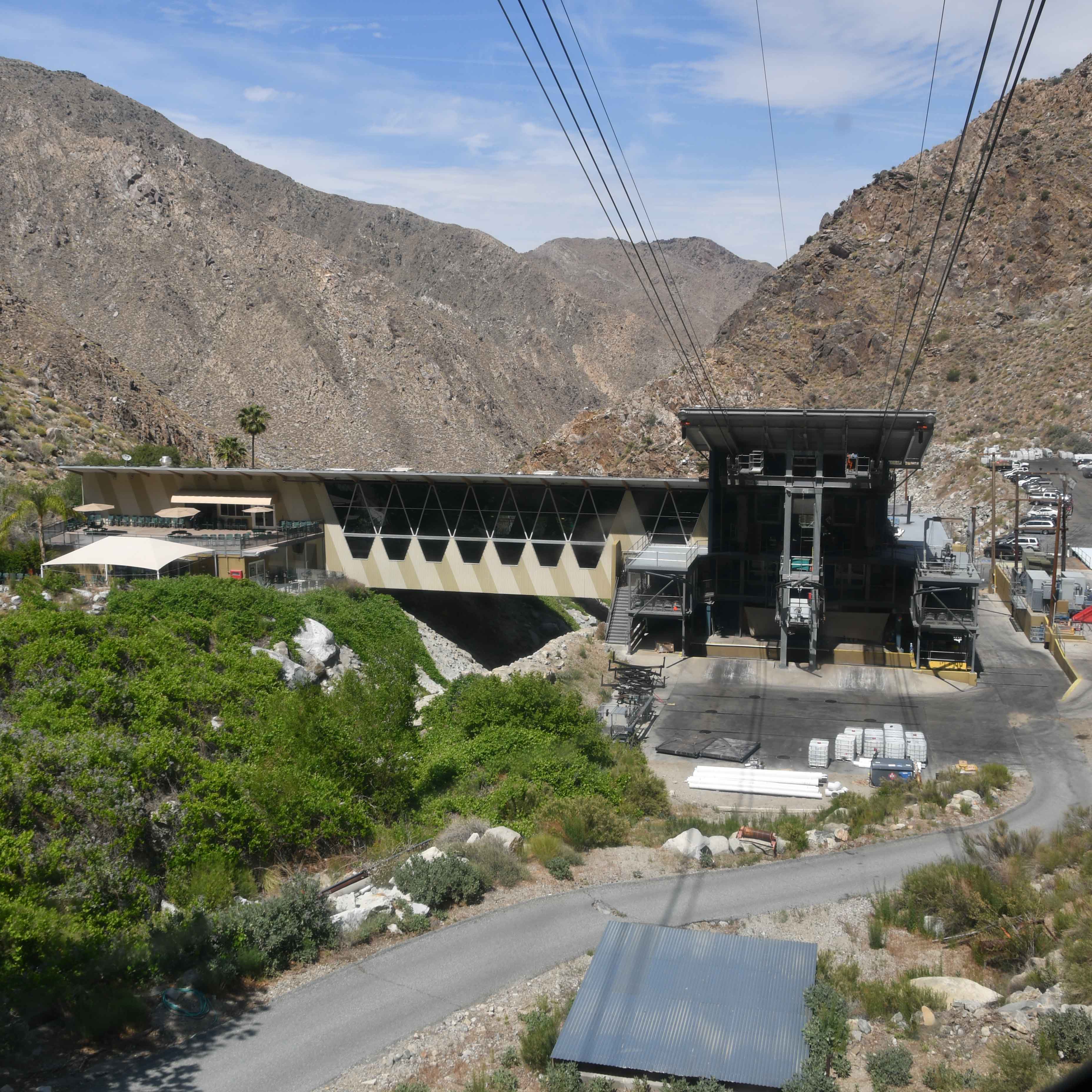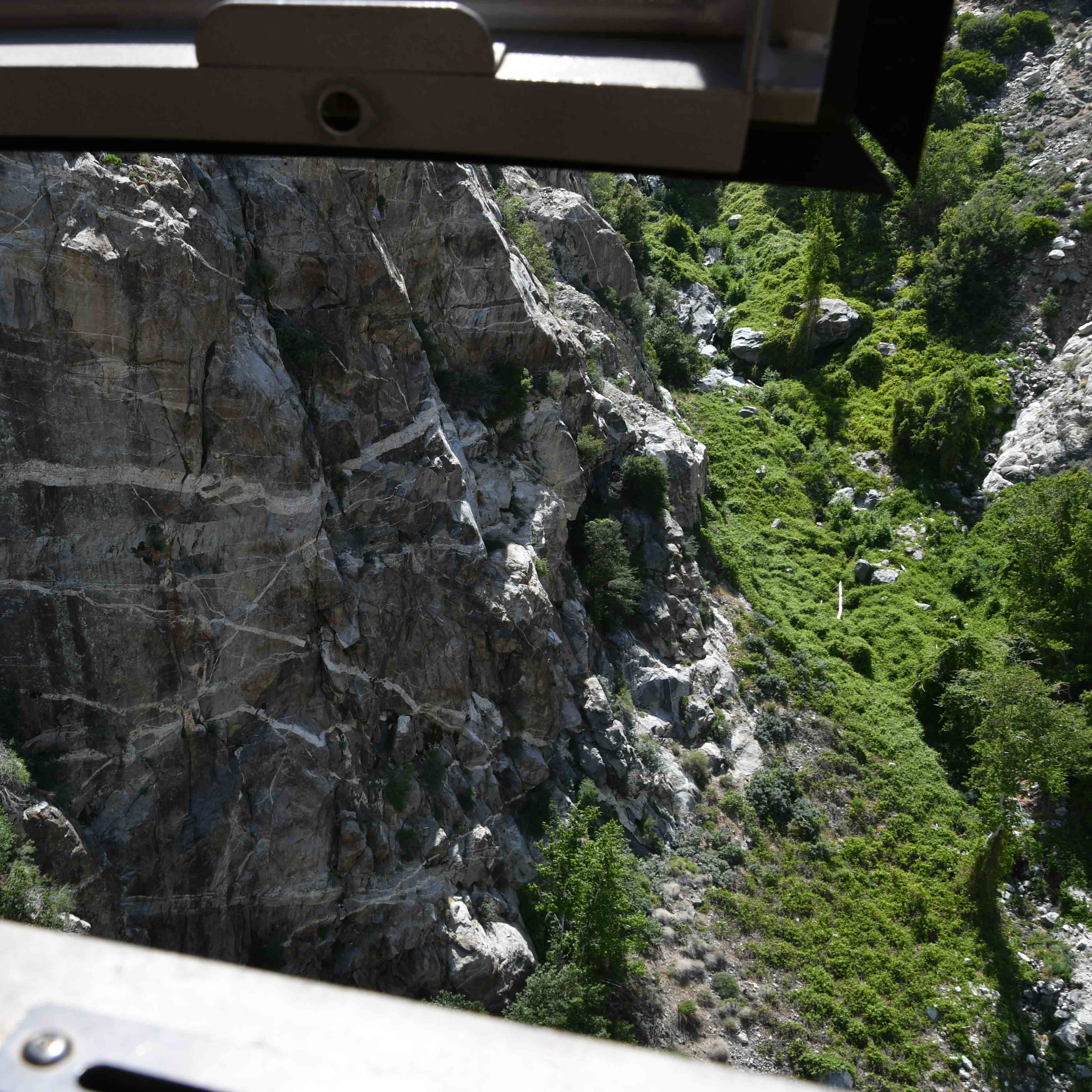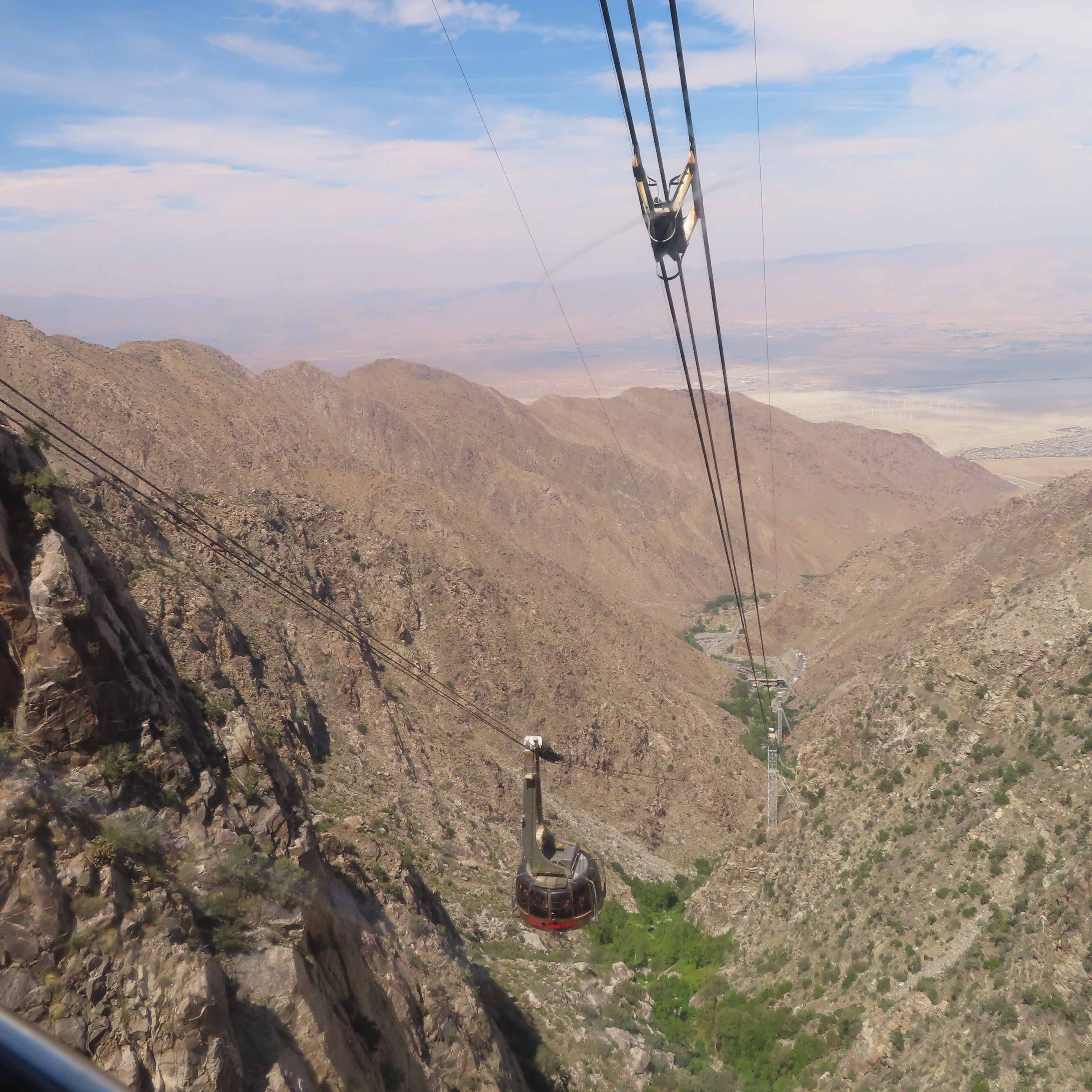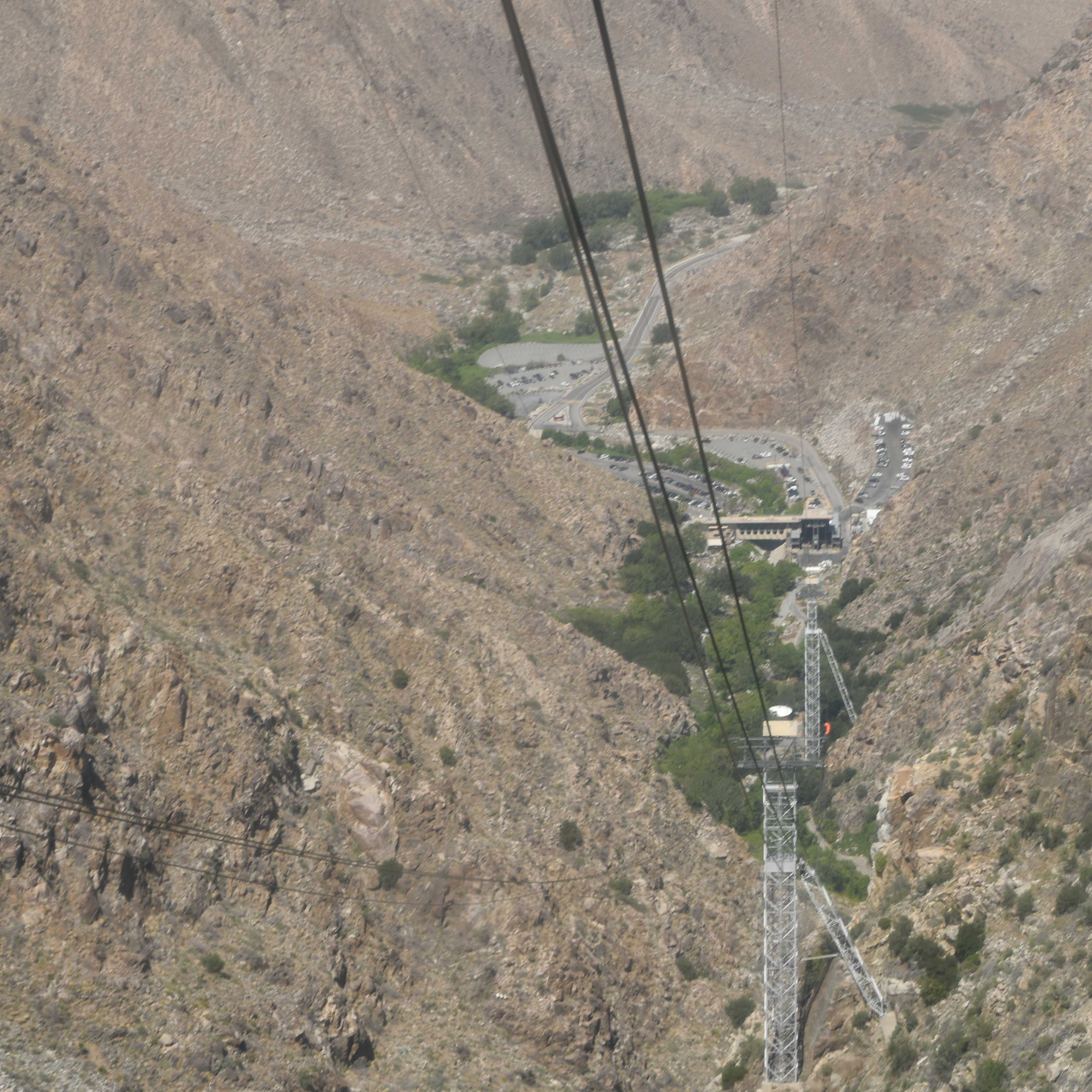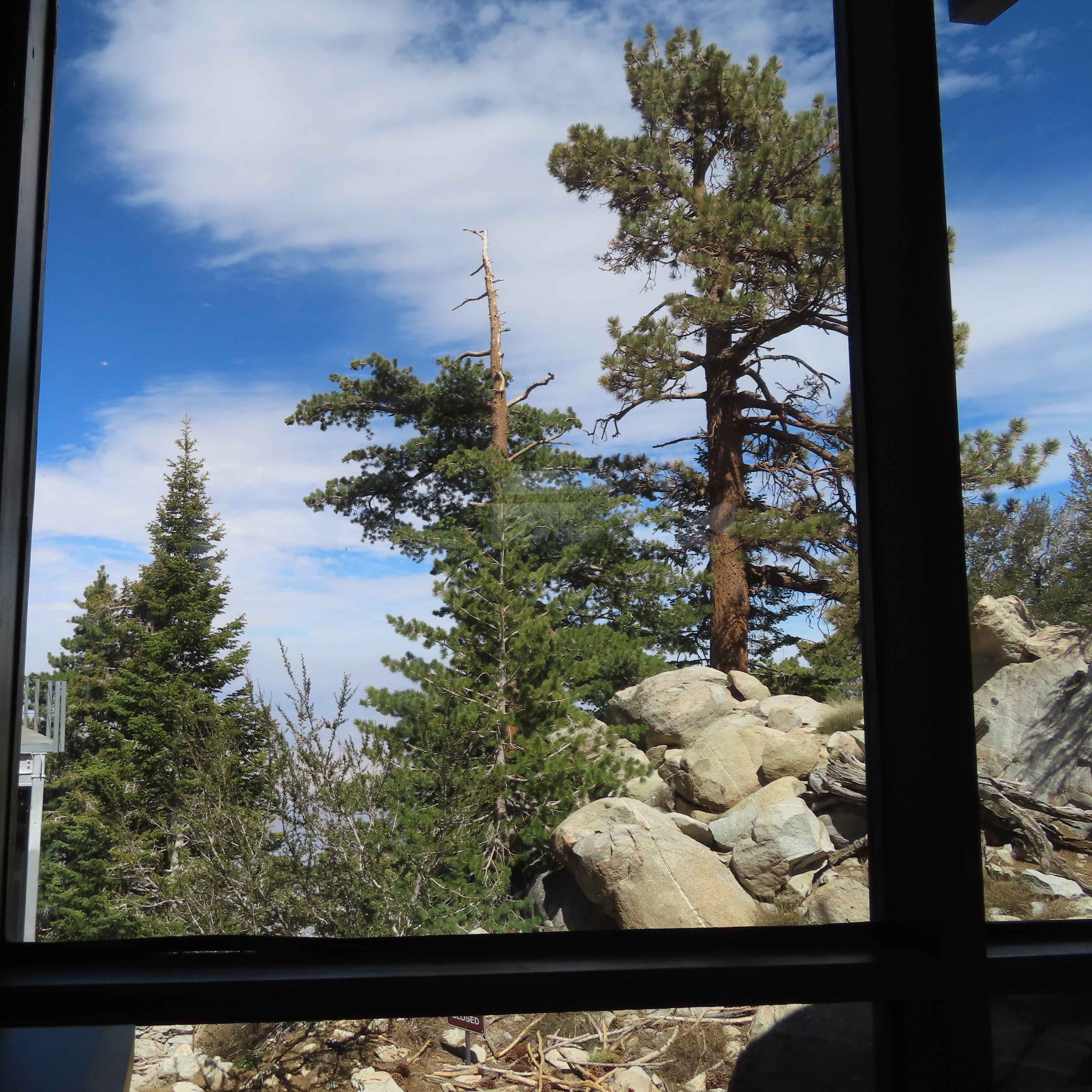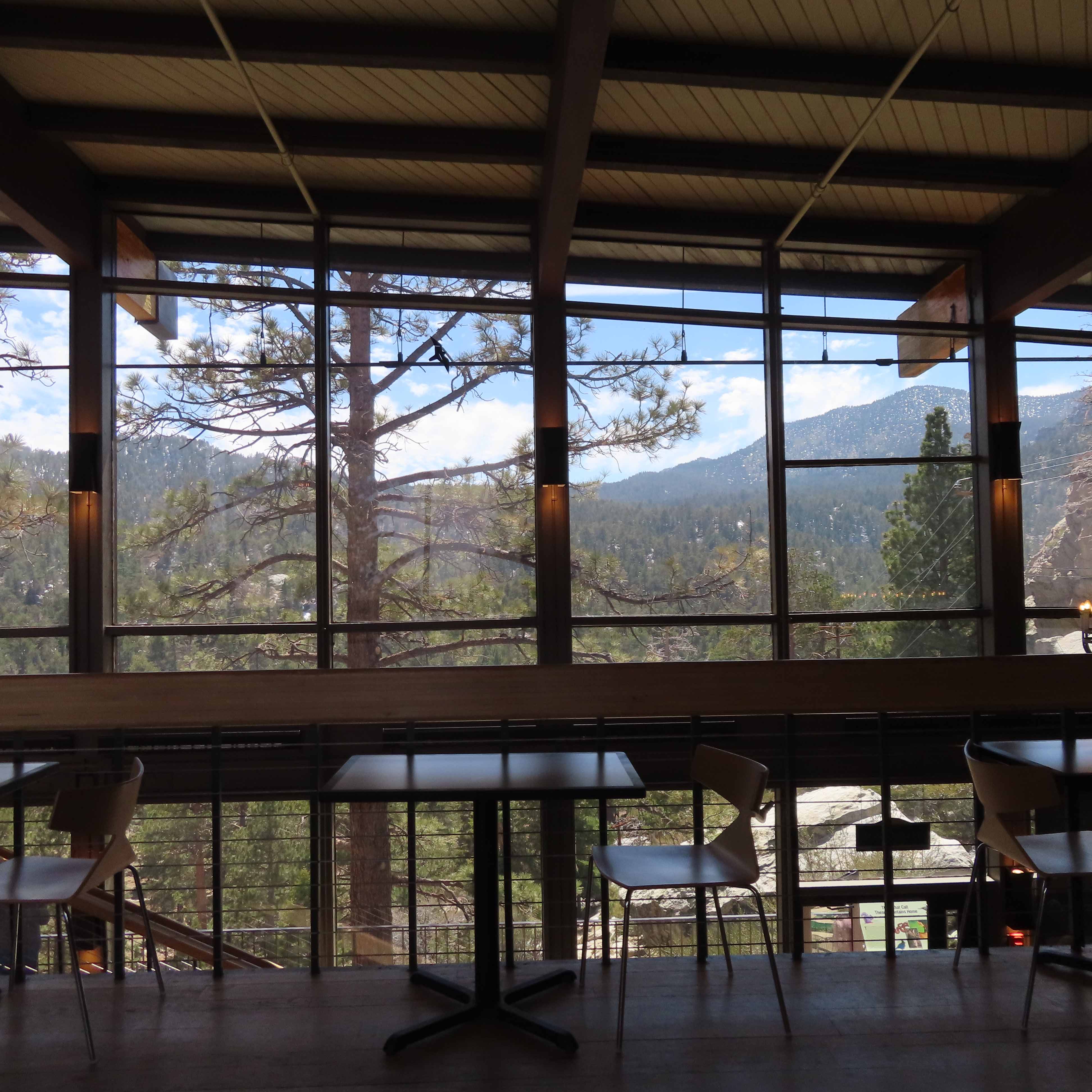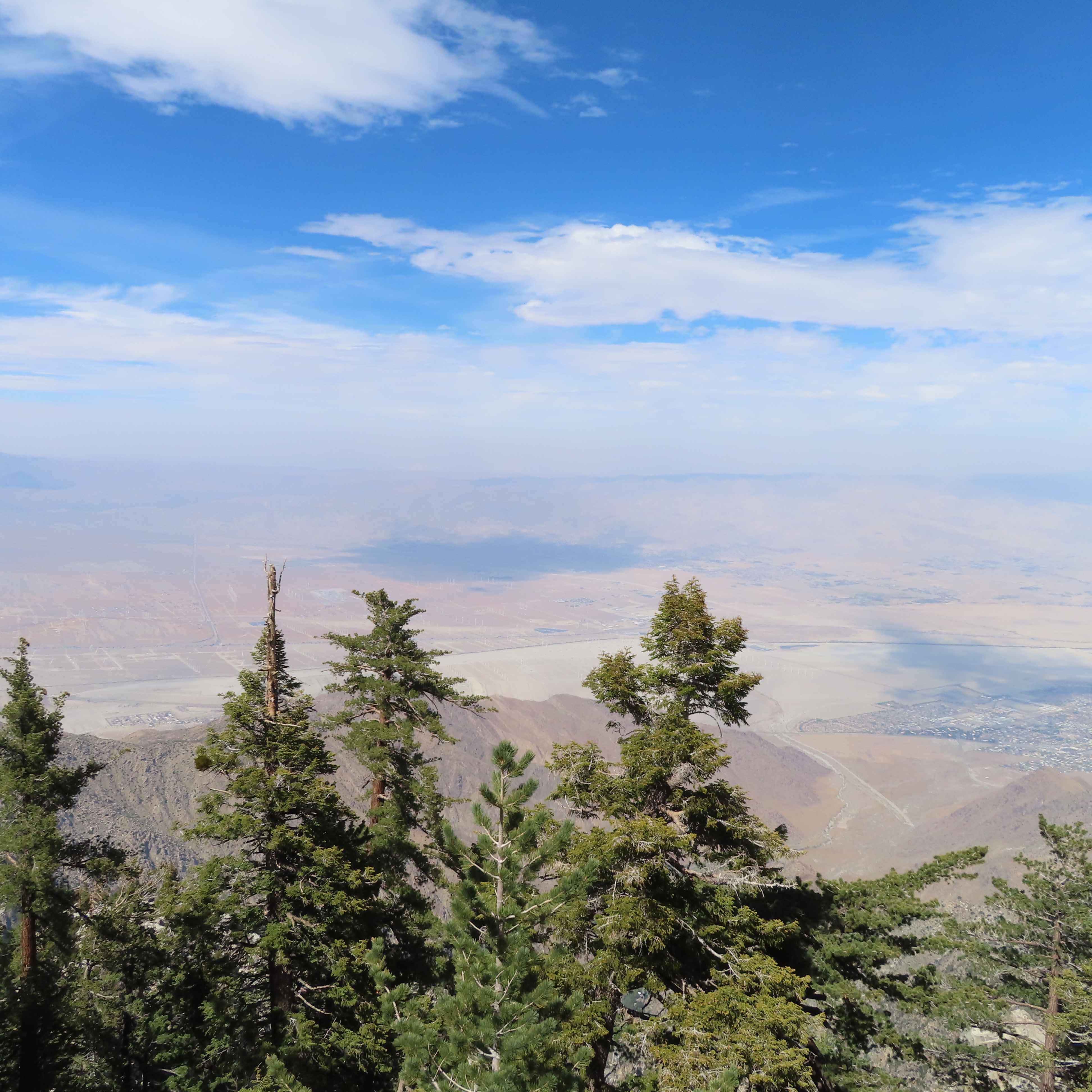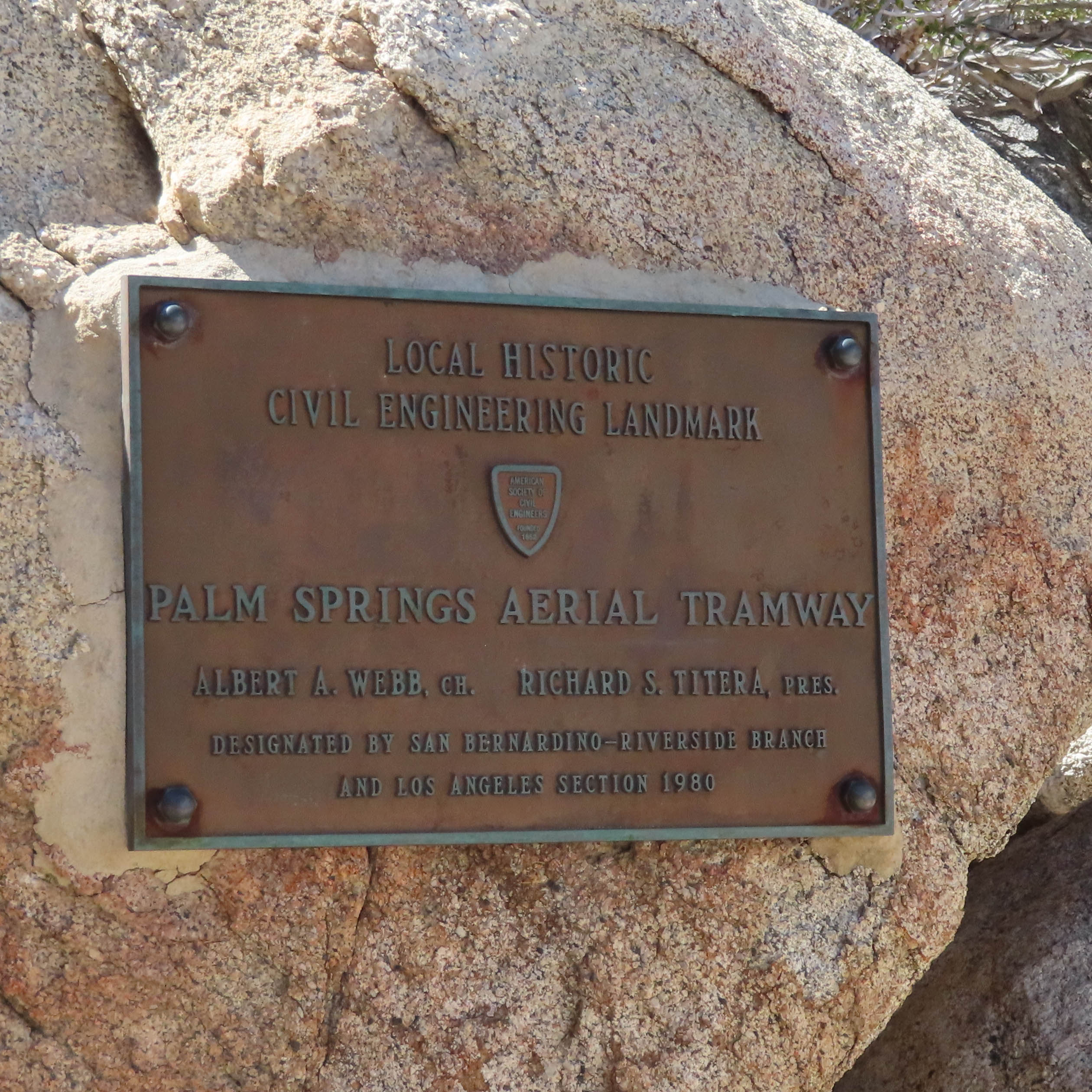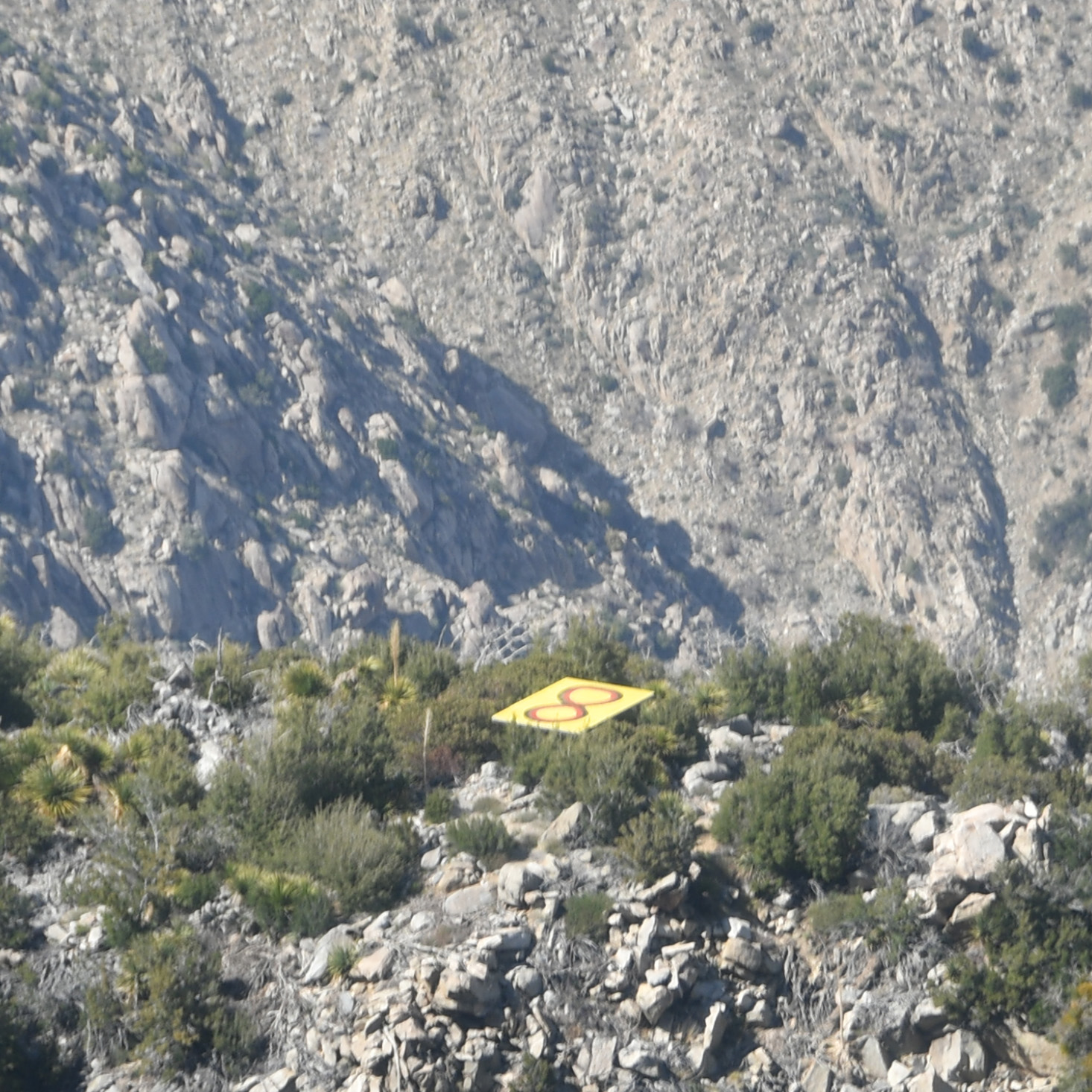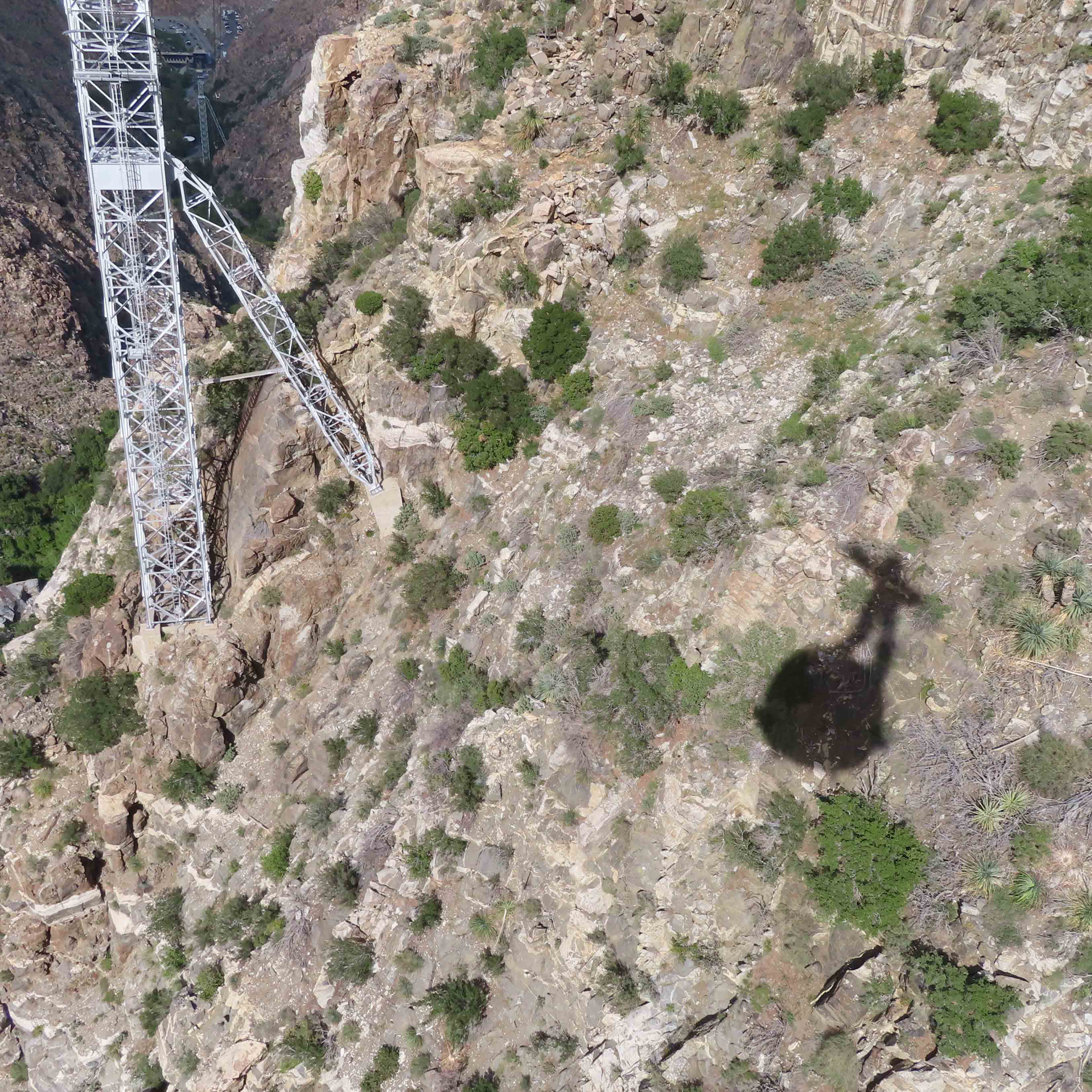 Wednesday, we were going to explore today but I just couldn't get going.  I had two cups of coffee, worked on my tracking spreadsheet, and piddled.  Before I knew it, it was noon and I decided I would just read today.  I made some Indian Butter Chicken for dinner that was delicious.  We'll explore tomorrow.  It was nice sitting outside reading until about 2:00 pm when the wind started kicking up again. Gusts of 50 mph expected tonight and tomorrow. 
Thursday, we started with a visit to an oasis right on the San Andreas Fault... The scary thing is that it is only a couple of miles from our RV park! The Coachella Valley Preserve was pretty cool. The lush green palm trees out in the middle of the desert. There was a birdhouse that was taken over by bees.  I hope the birds got out first.  I found a quilt shop called The Quilter's Faire, it was a great shop.  Next we visited the chairman of the board, Frank Sinatra's grave. There were fresh flowers there.  I love these trees out here that have purple flowers on them. I have to see if they will survive in Louisiana.  We did another drive-by tour of celebrity homes including, Bob Hop and Kirk Douglas. The Moorten's Desert Land Botanical Gardens were our next stop and I loved it. It is a small gem in the city with quite a collection of desert plans.  The hummingbirds were loving it.  There were other birds too and tortoises.  Time for a refreshing beverage, we stopped at Brickworks for some food and drinks. It was a nice place to kill some time. Every Thursday in Palm Springs they have a street fair with crafts, food, and entertainment.  It was fun and we say this one guy wearing a kilt with his own wind machine...rock it dude!  We had fun walking thru the street fair and getting a closer look at some of the sculptures. The wind out here is no joke.  We could barely see on the drive home for all the sand being blown around.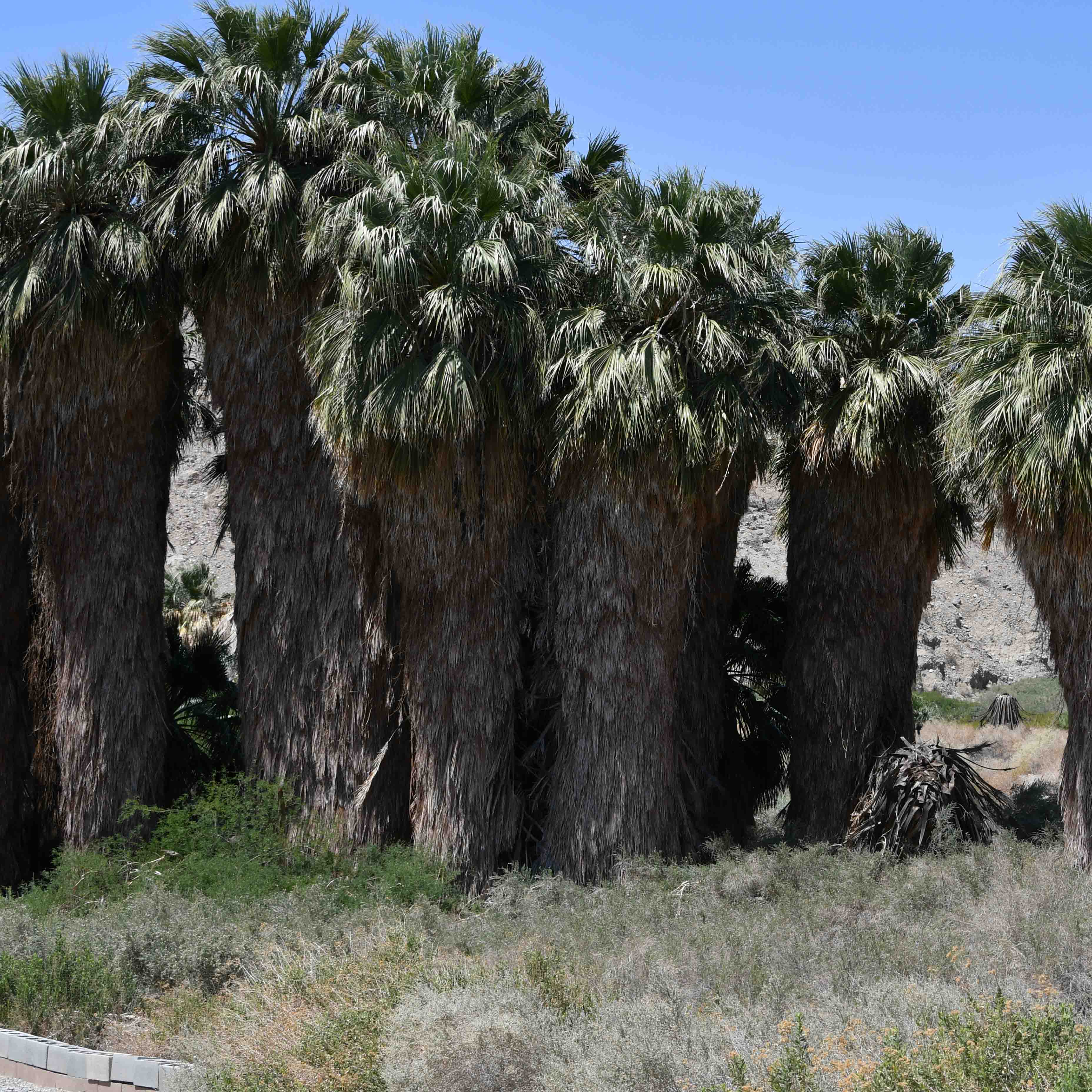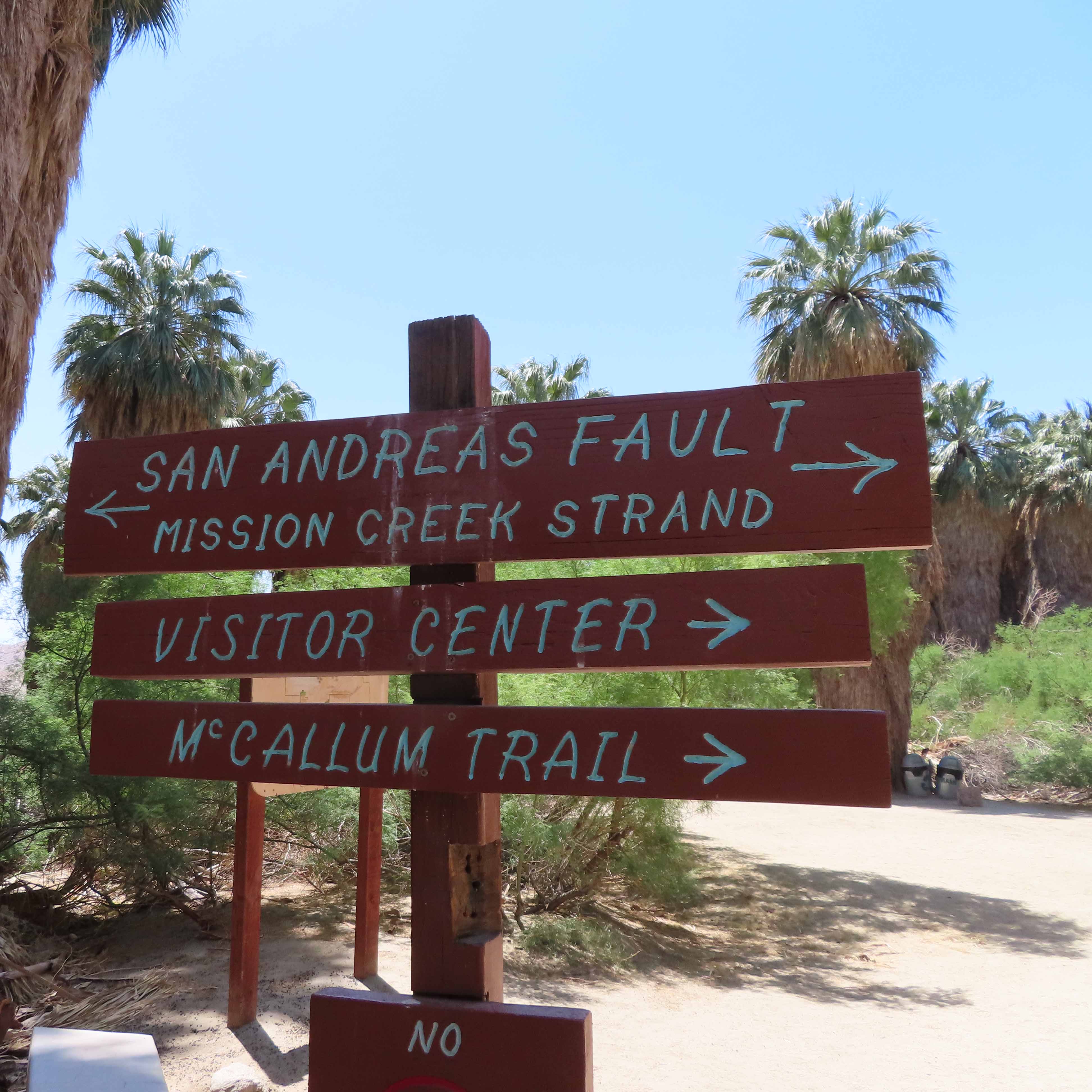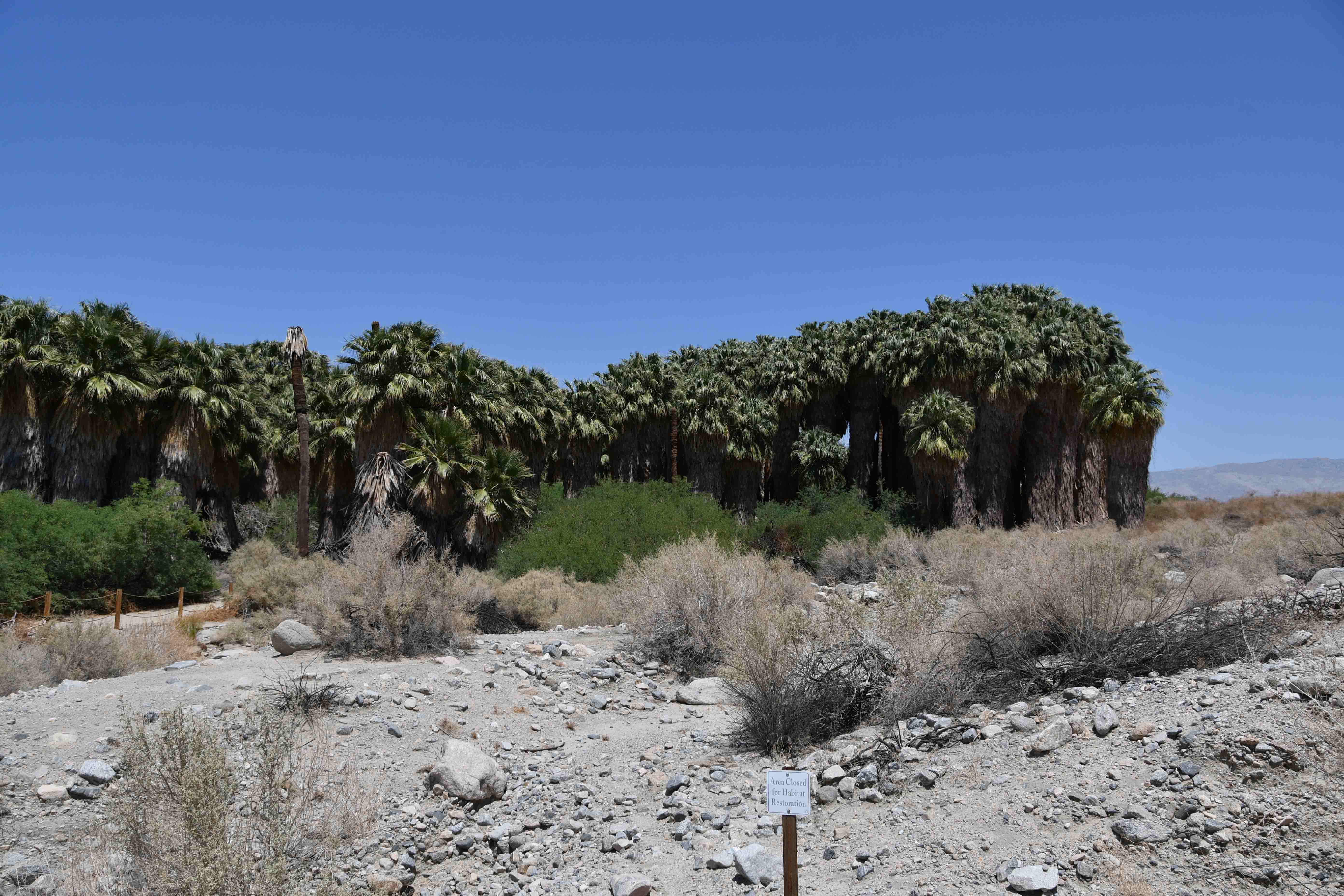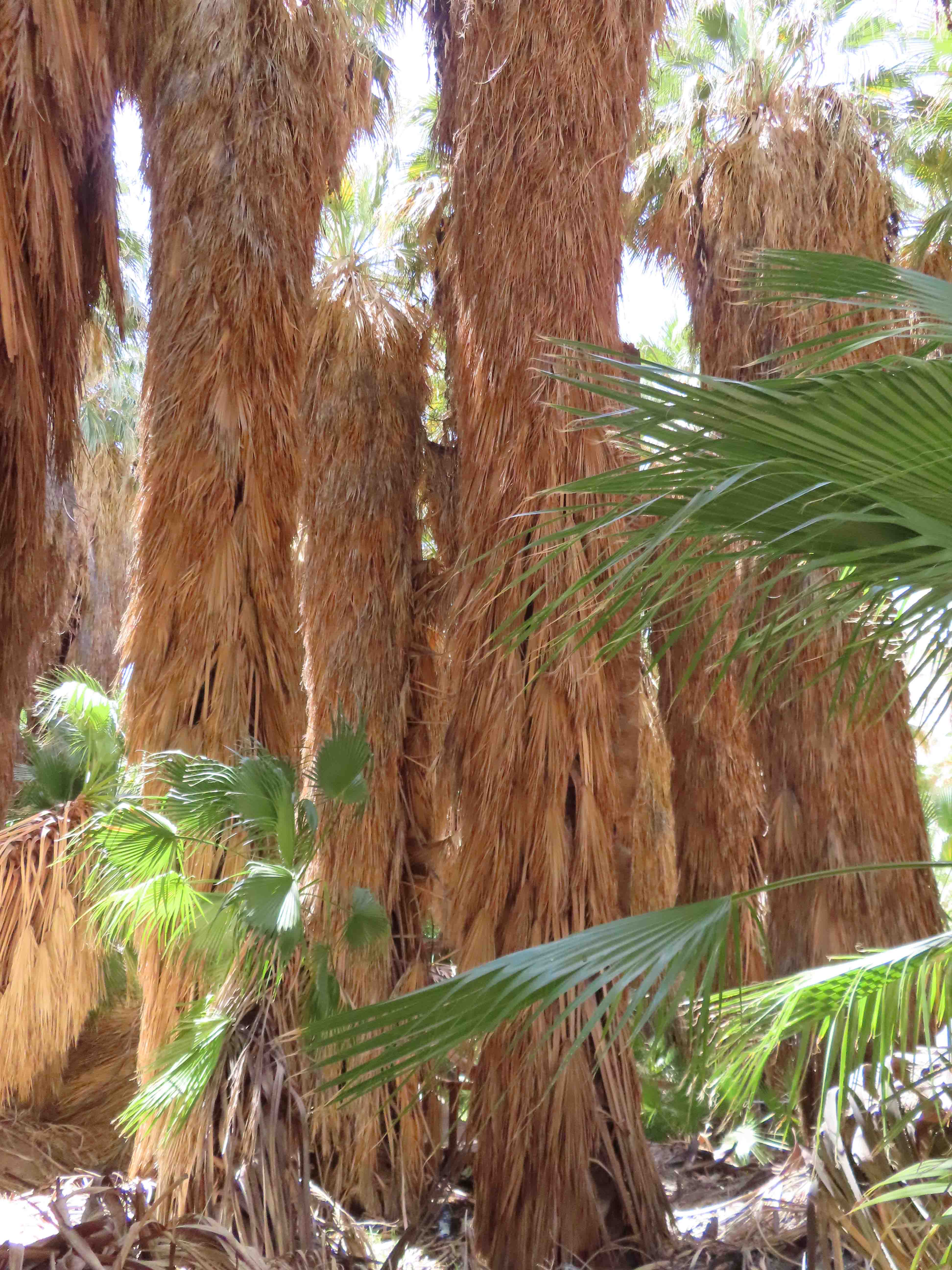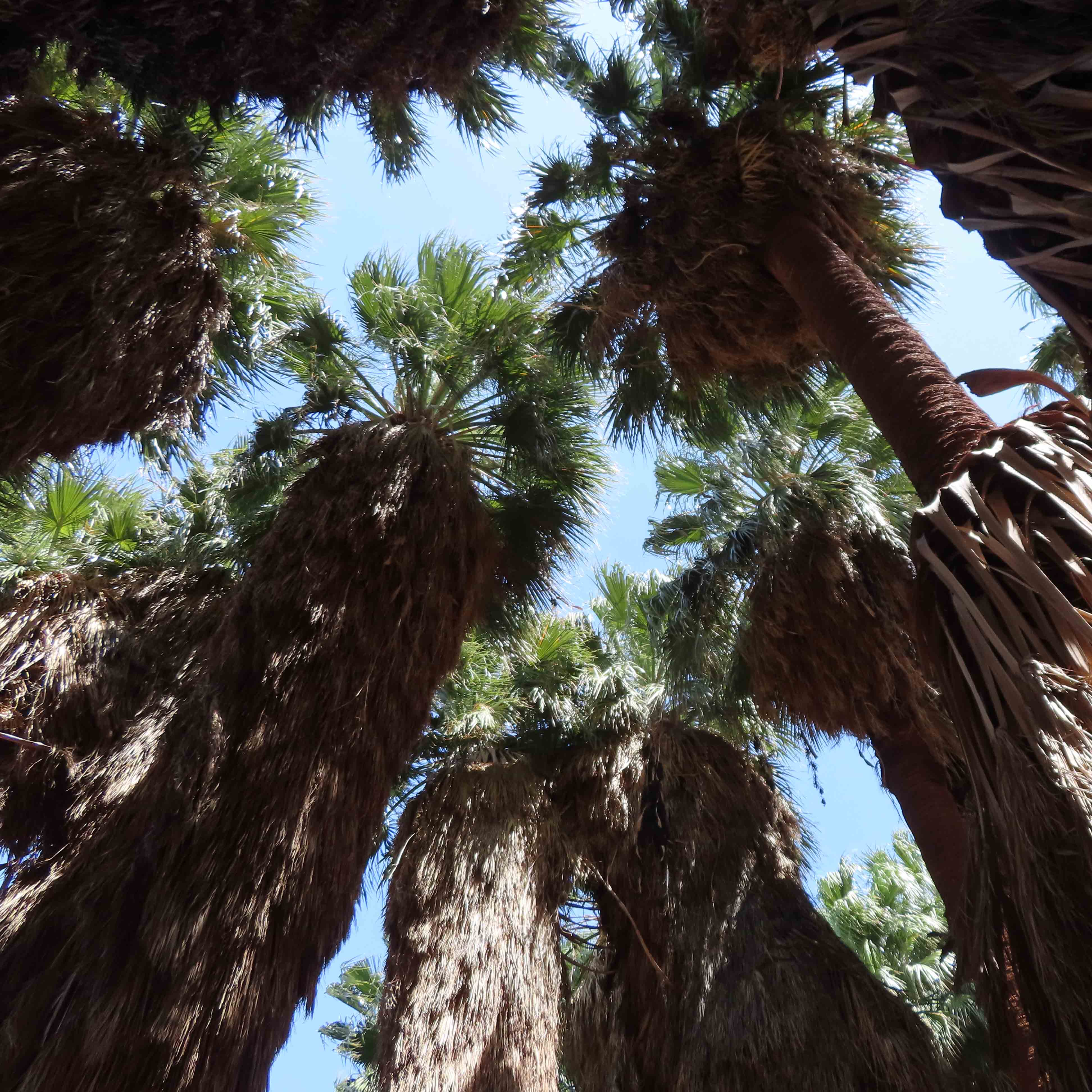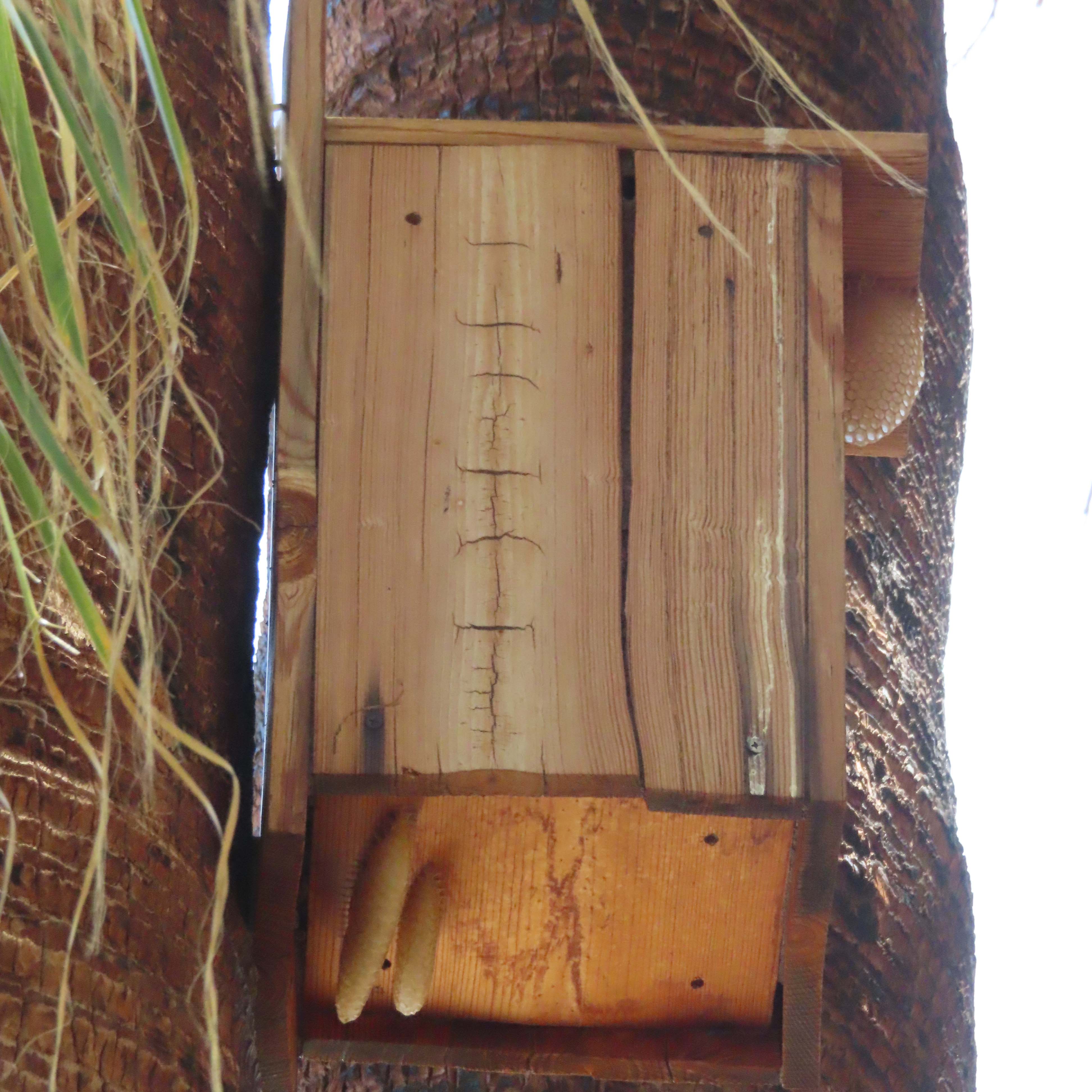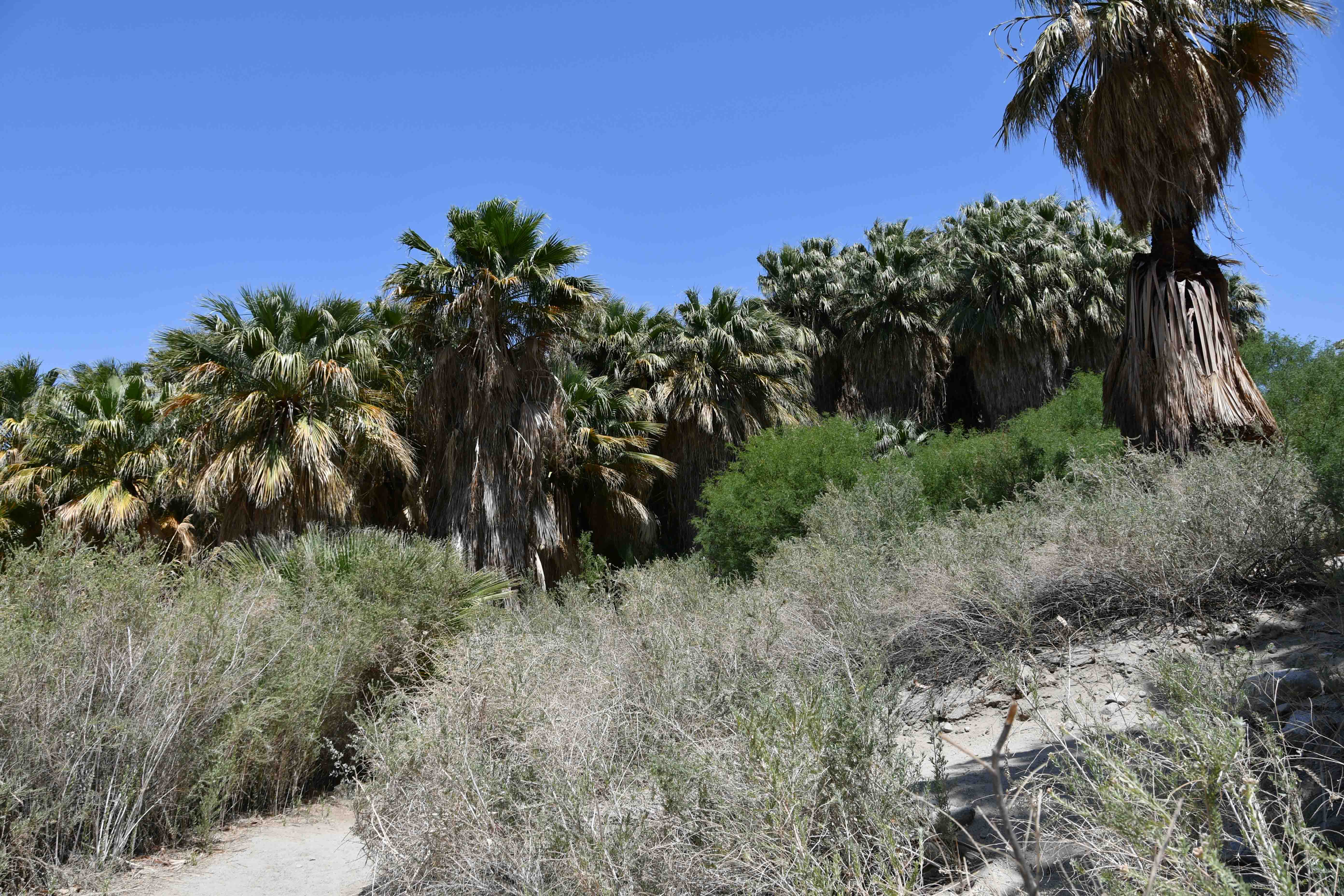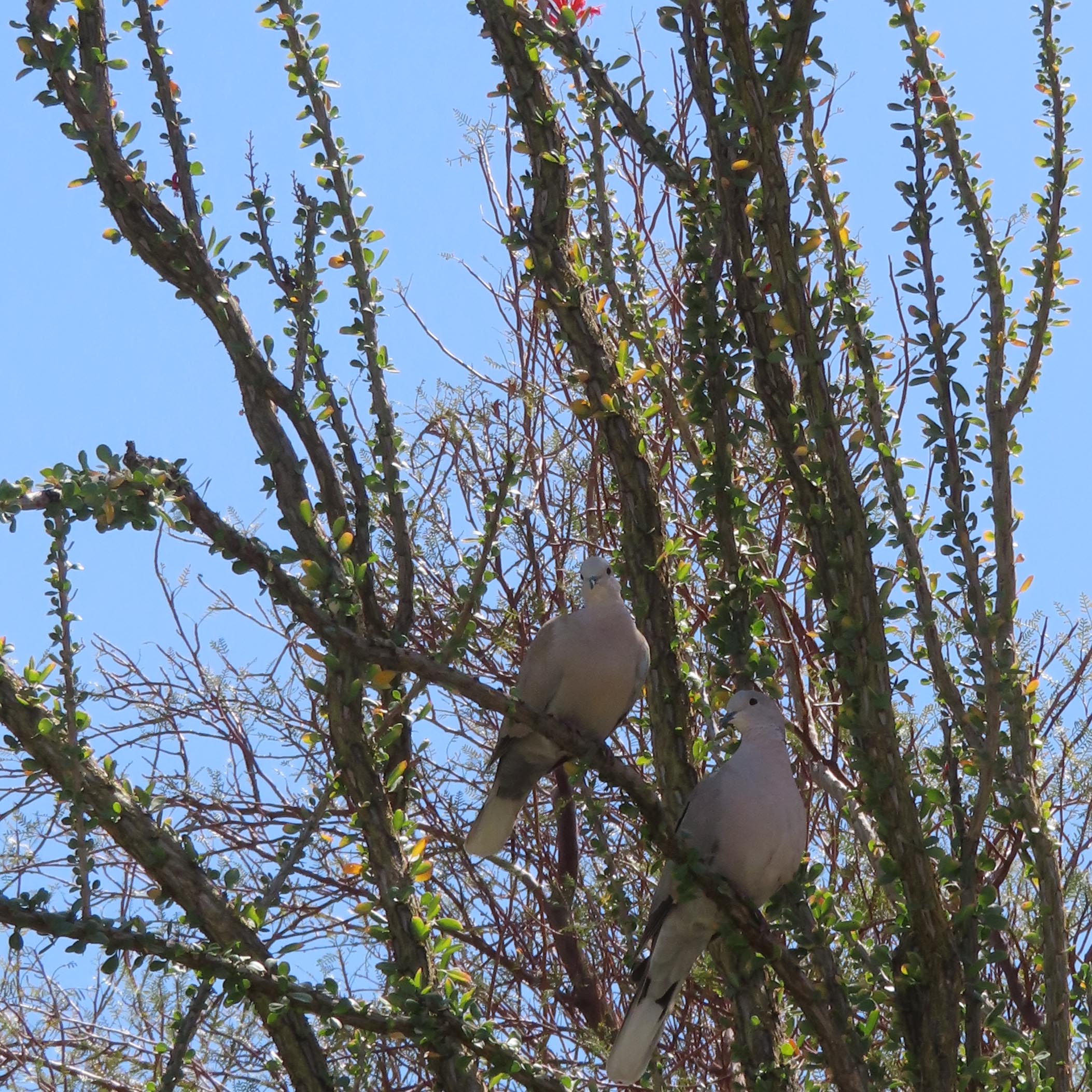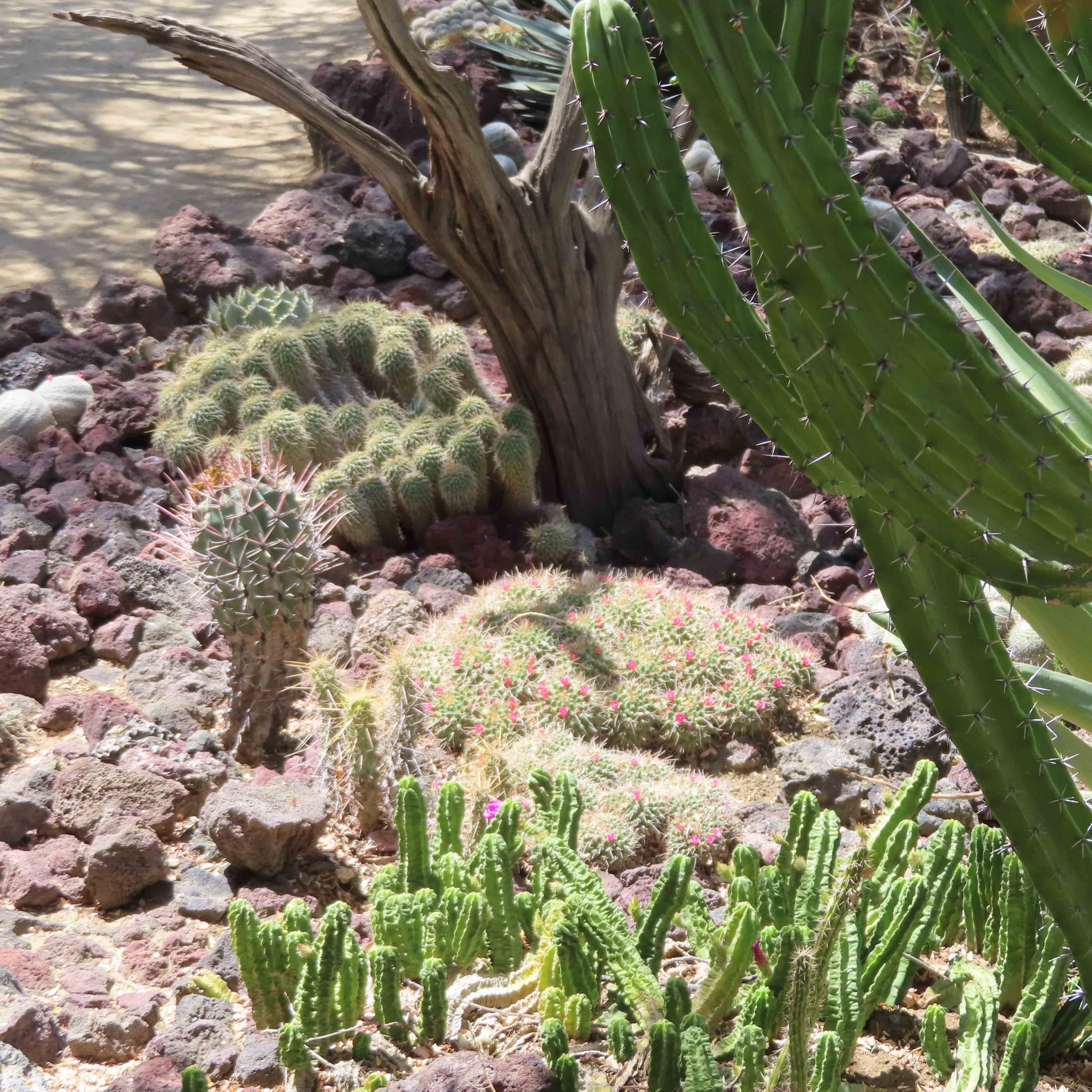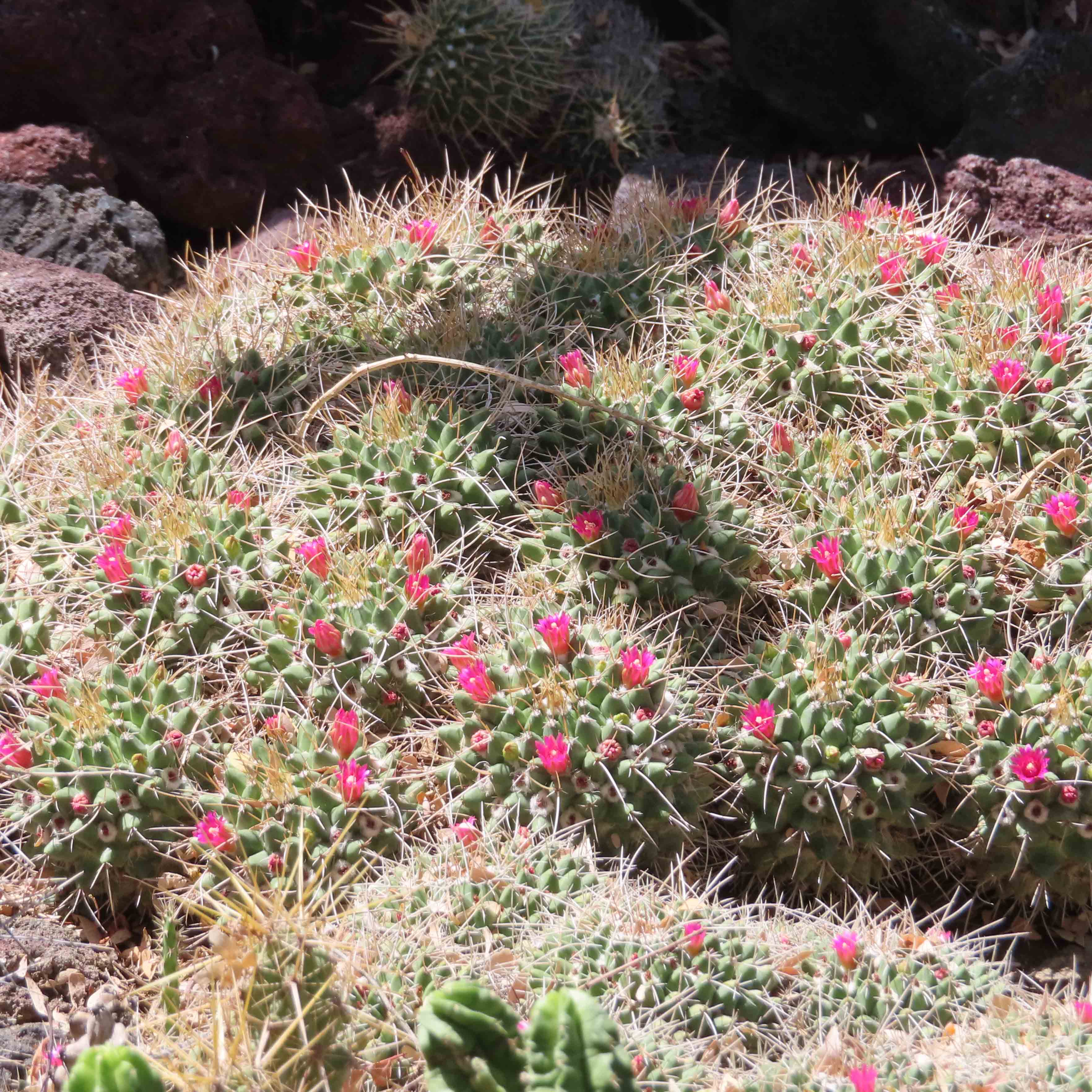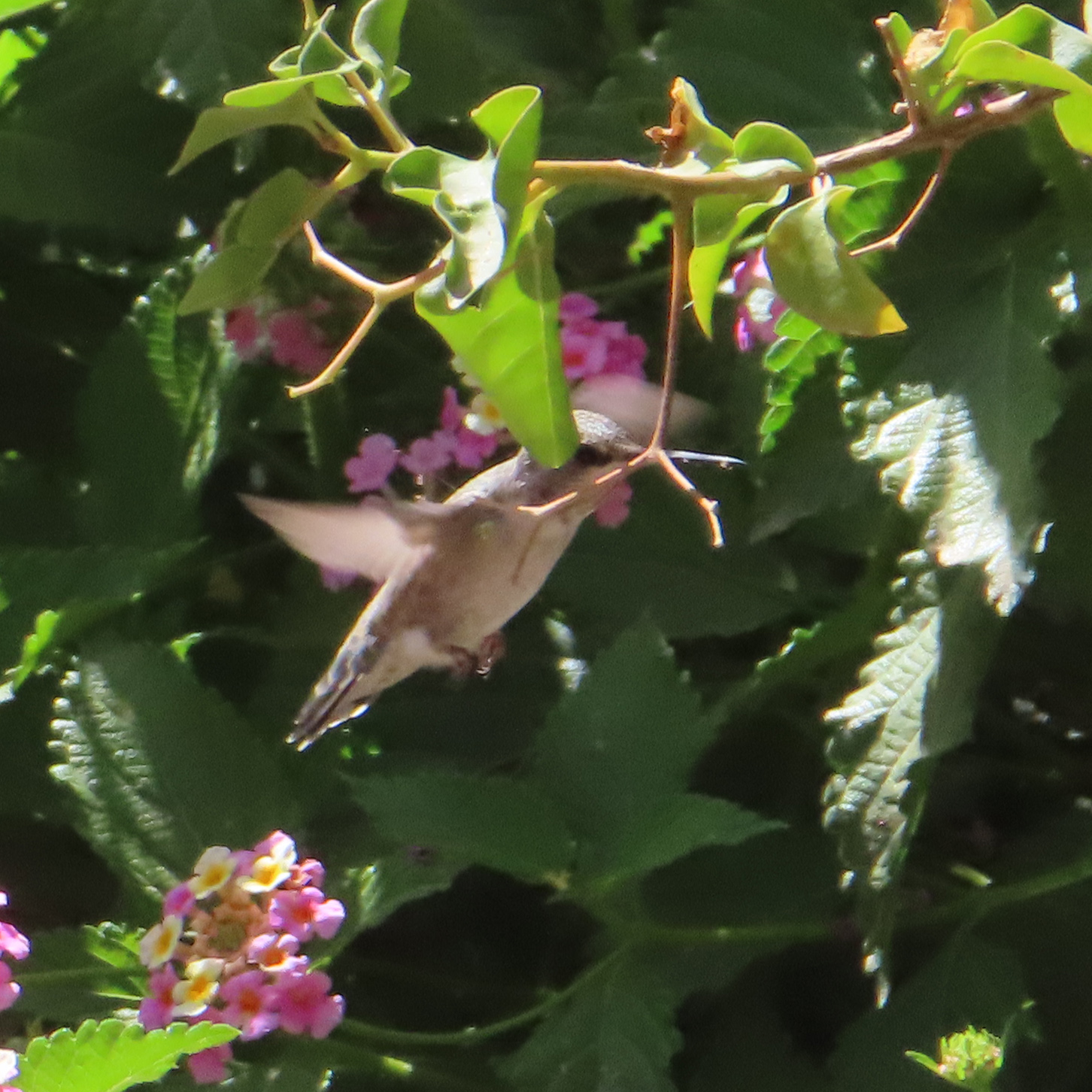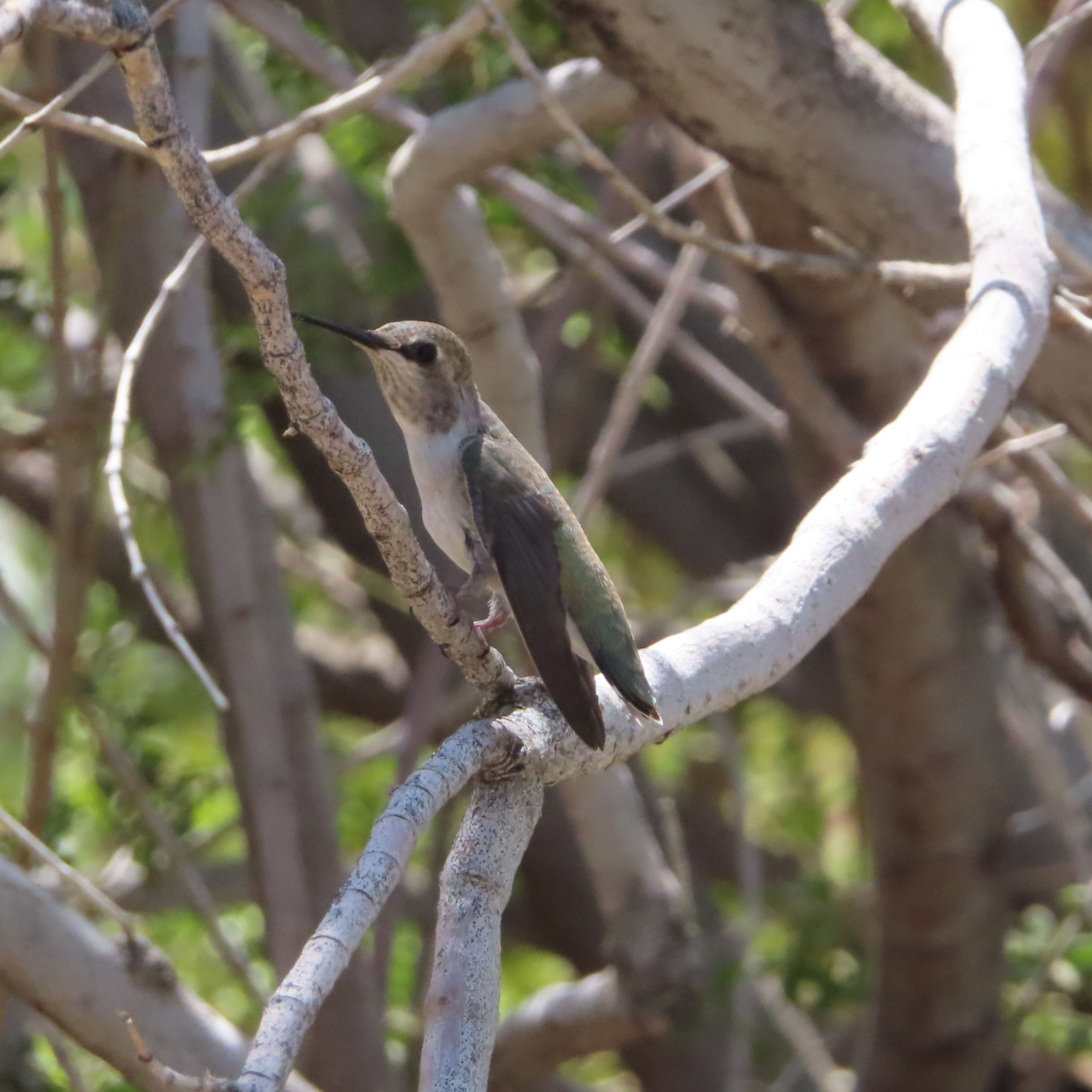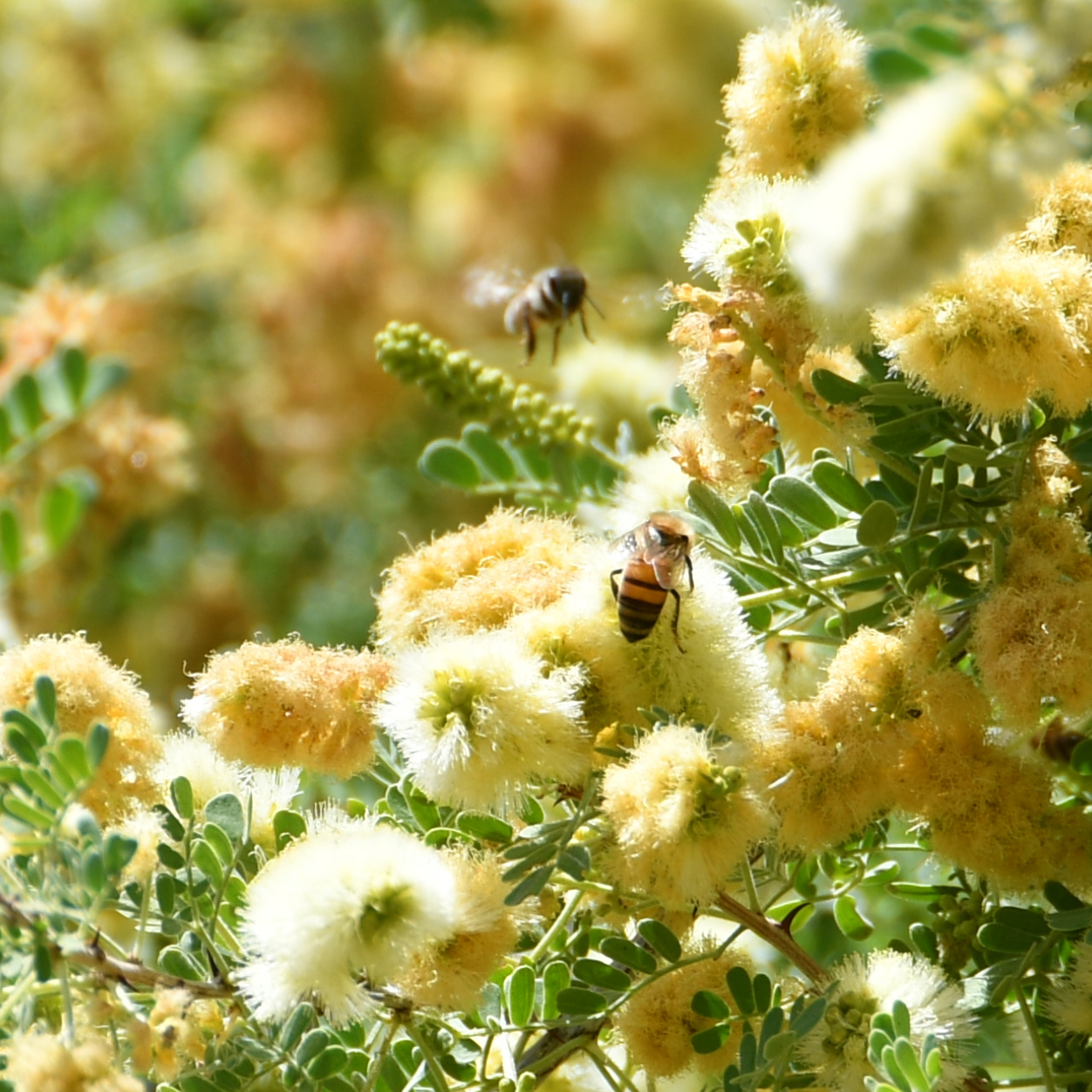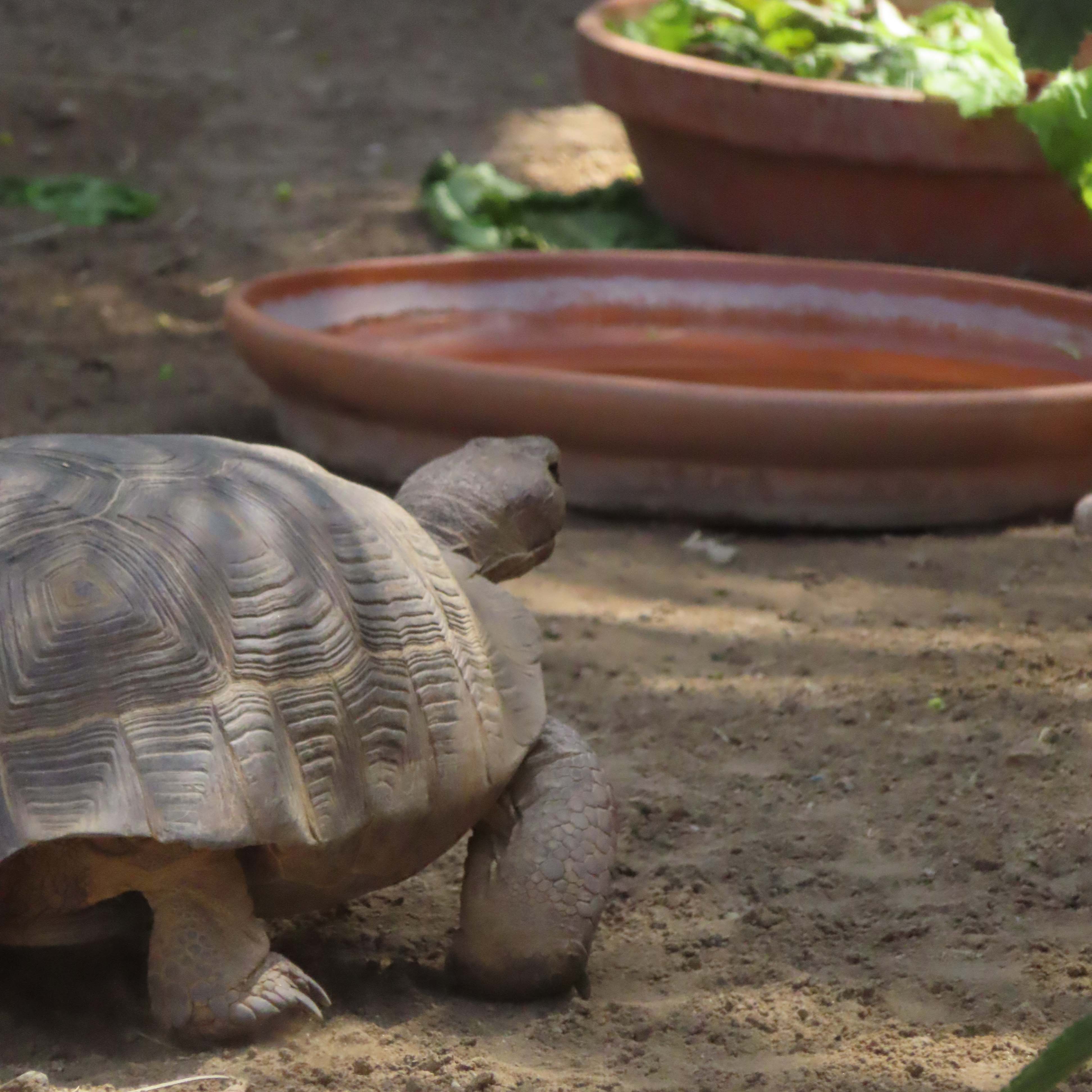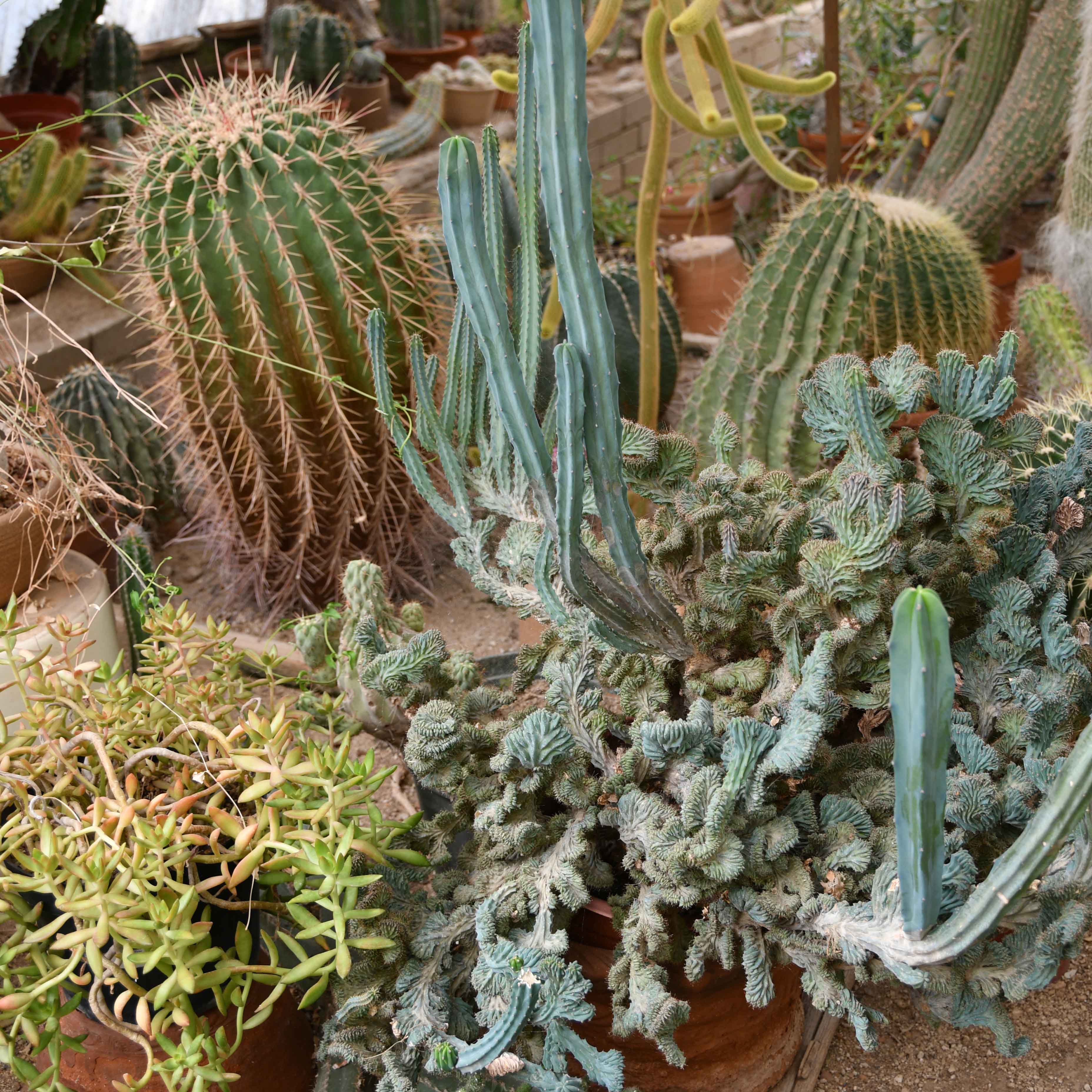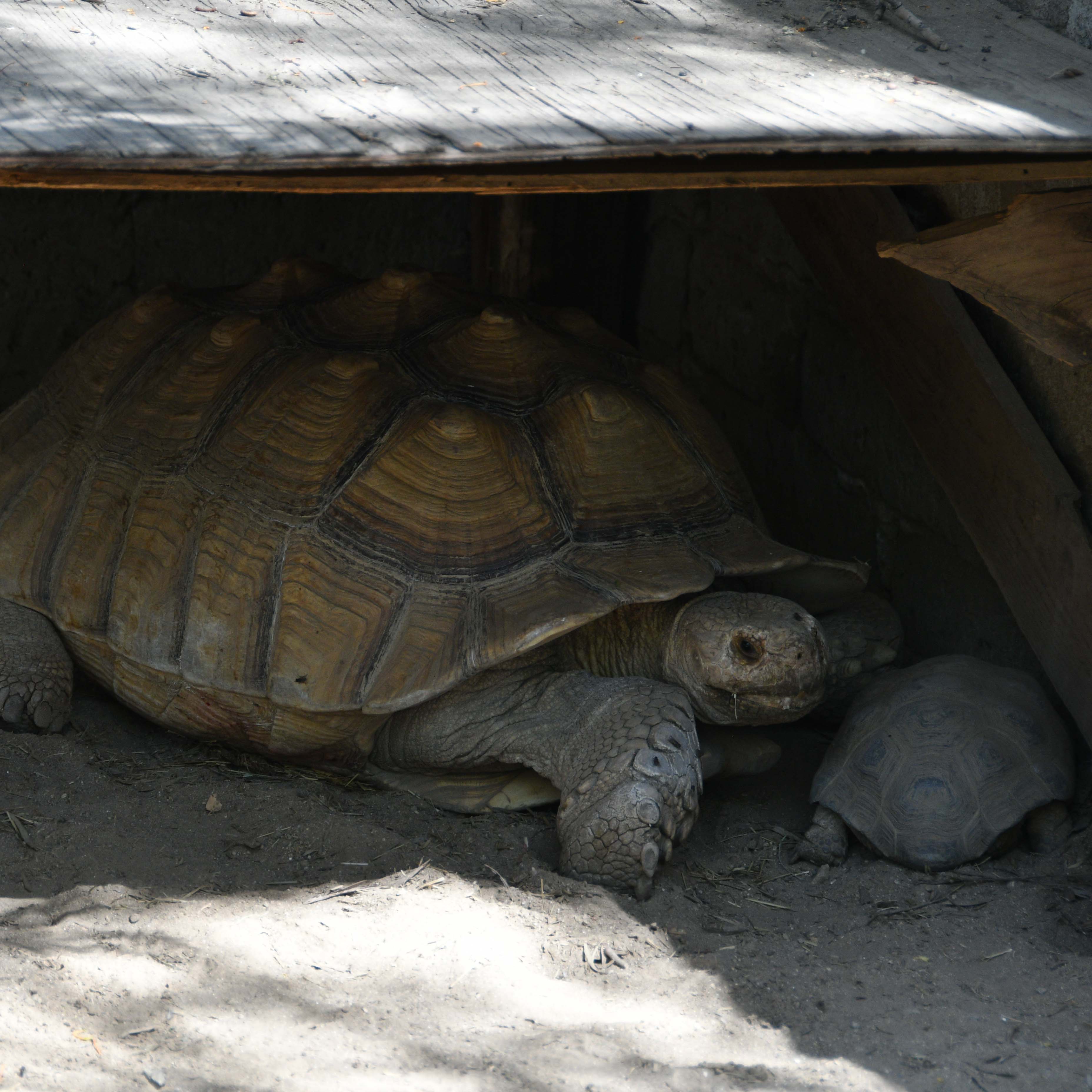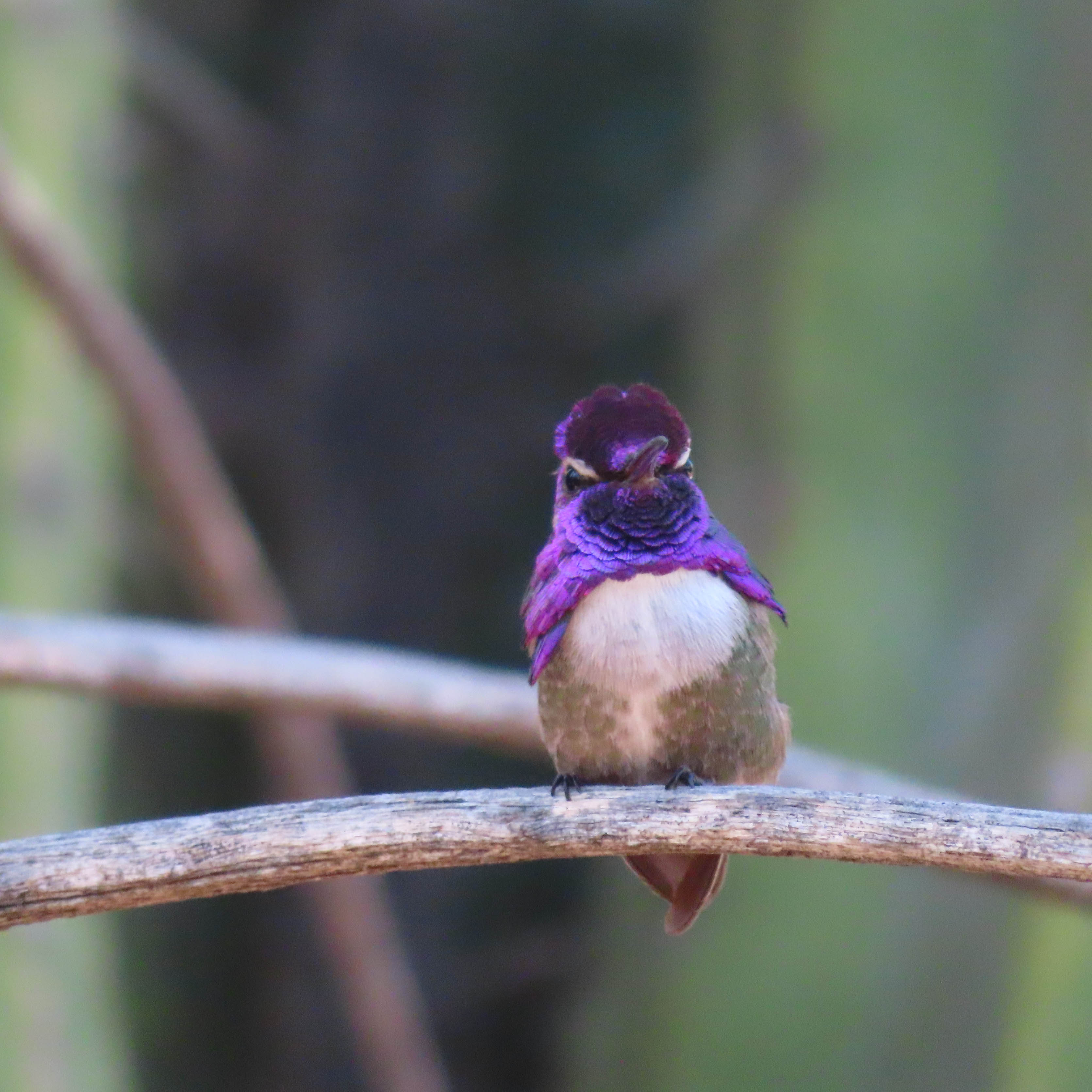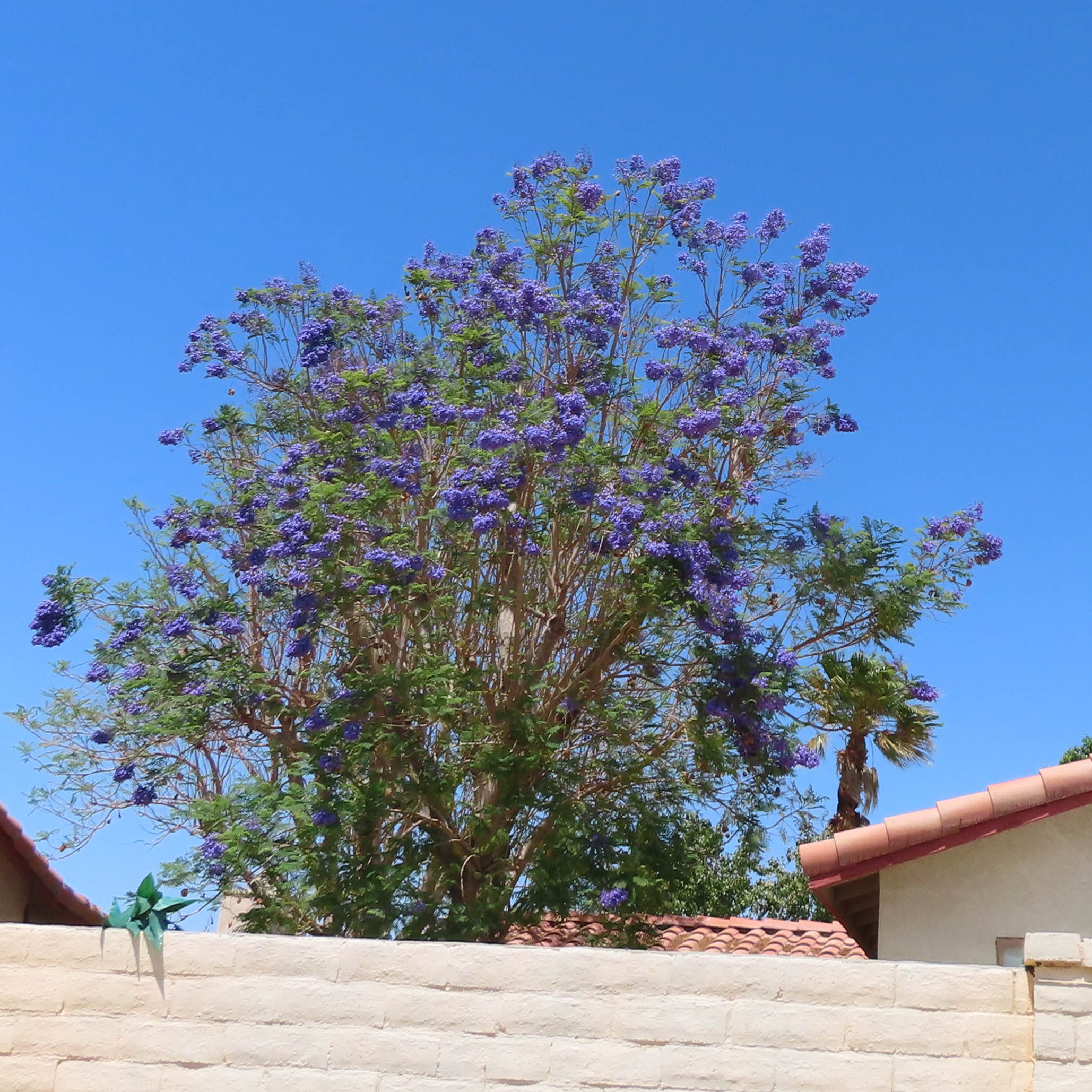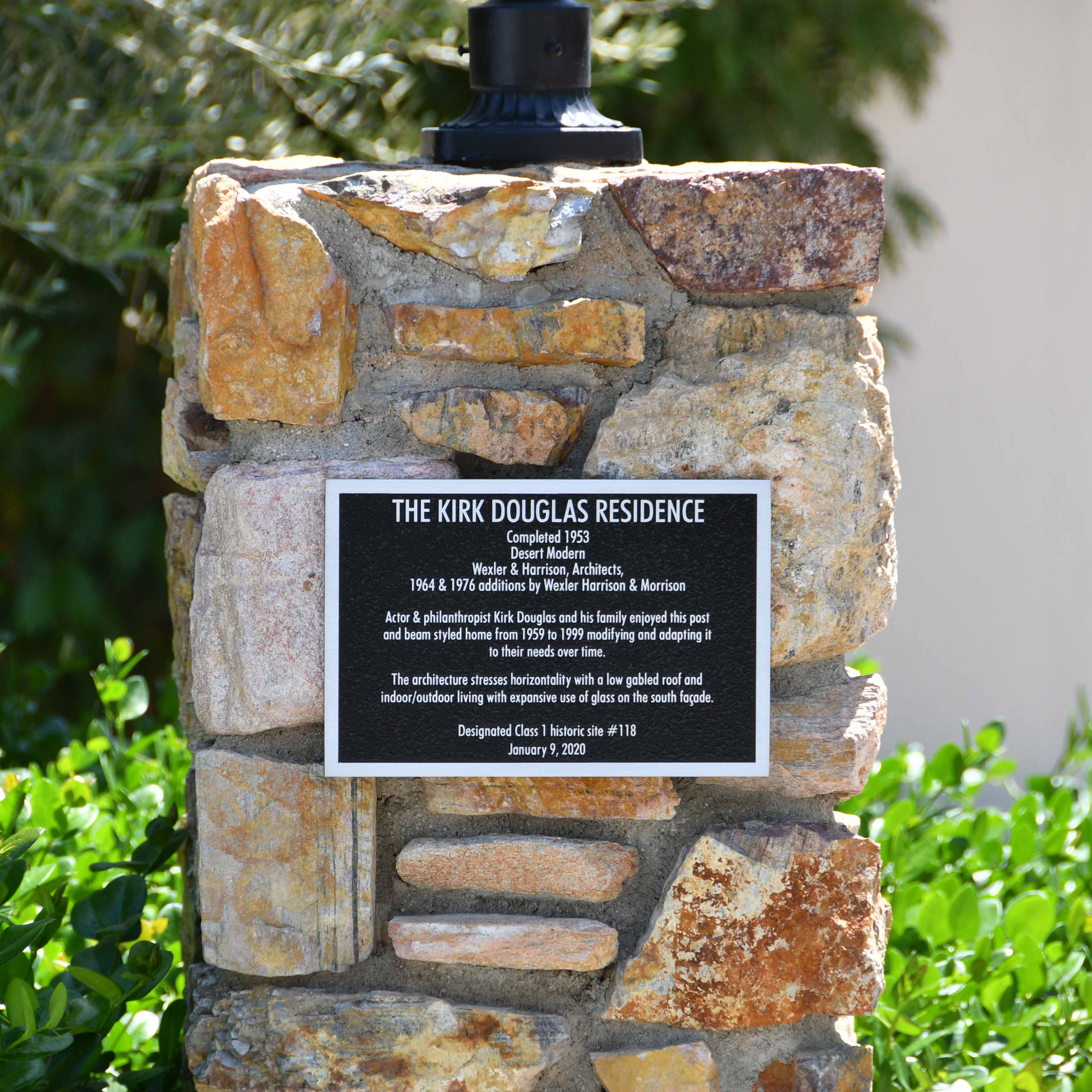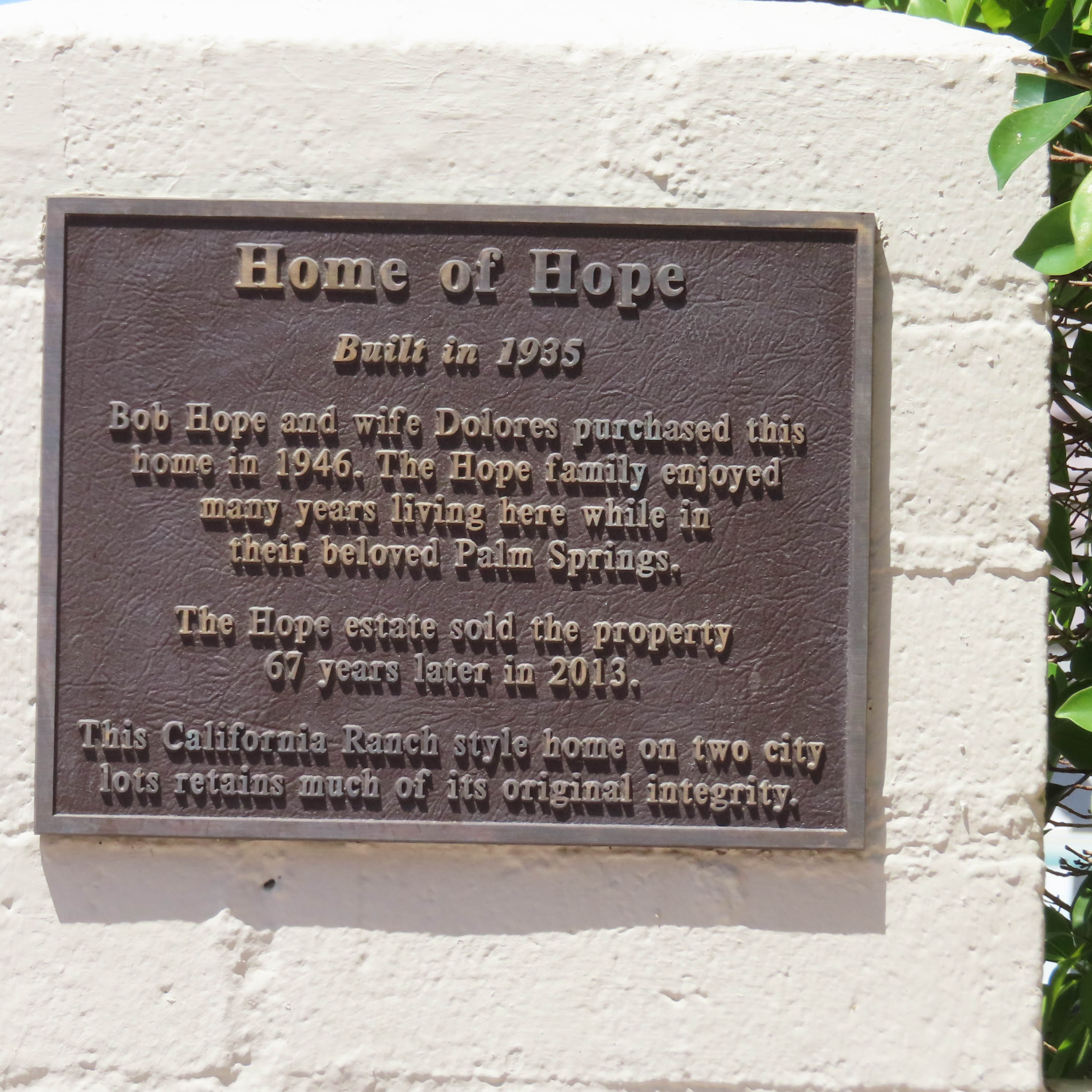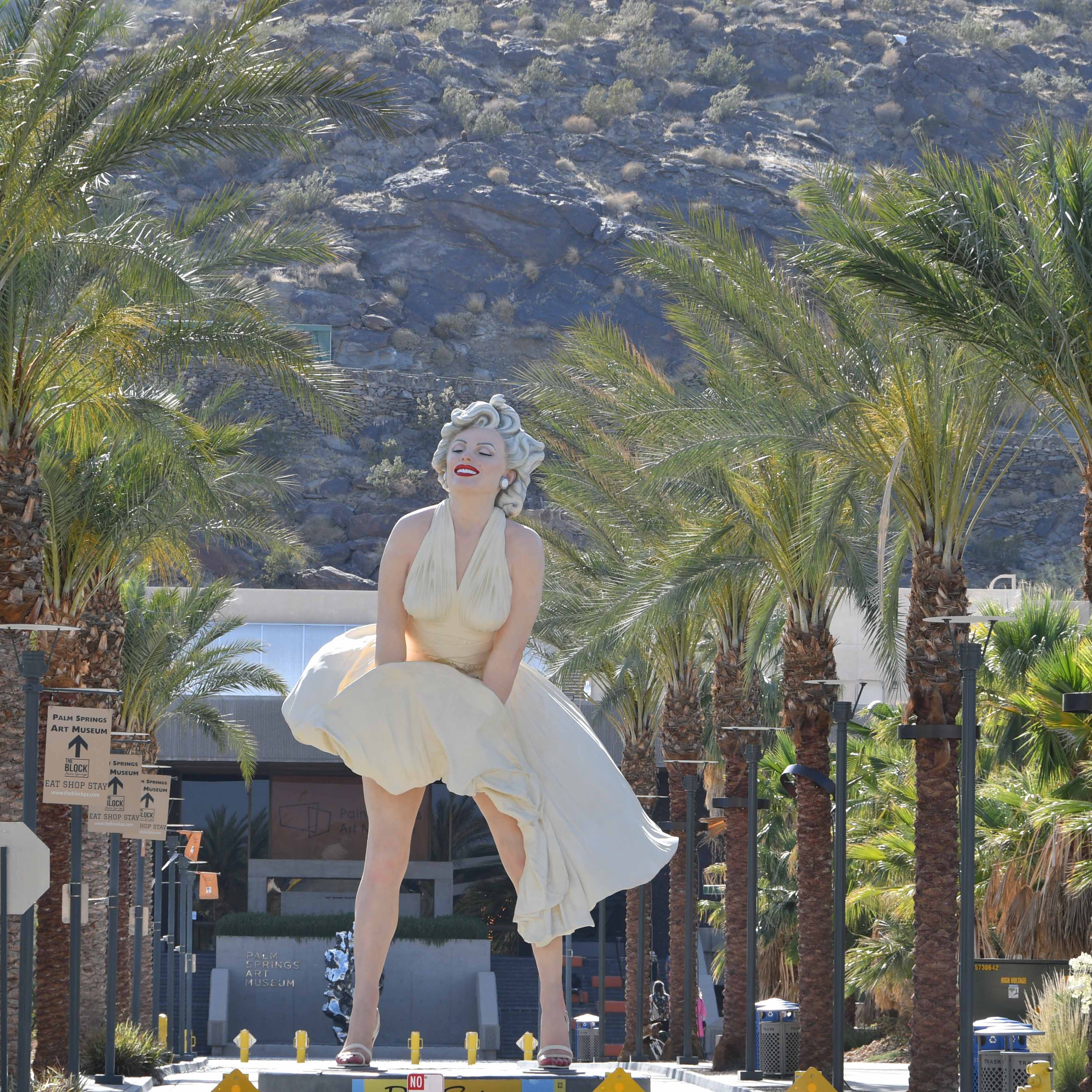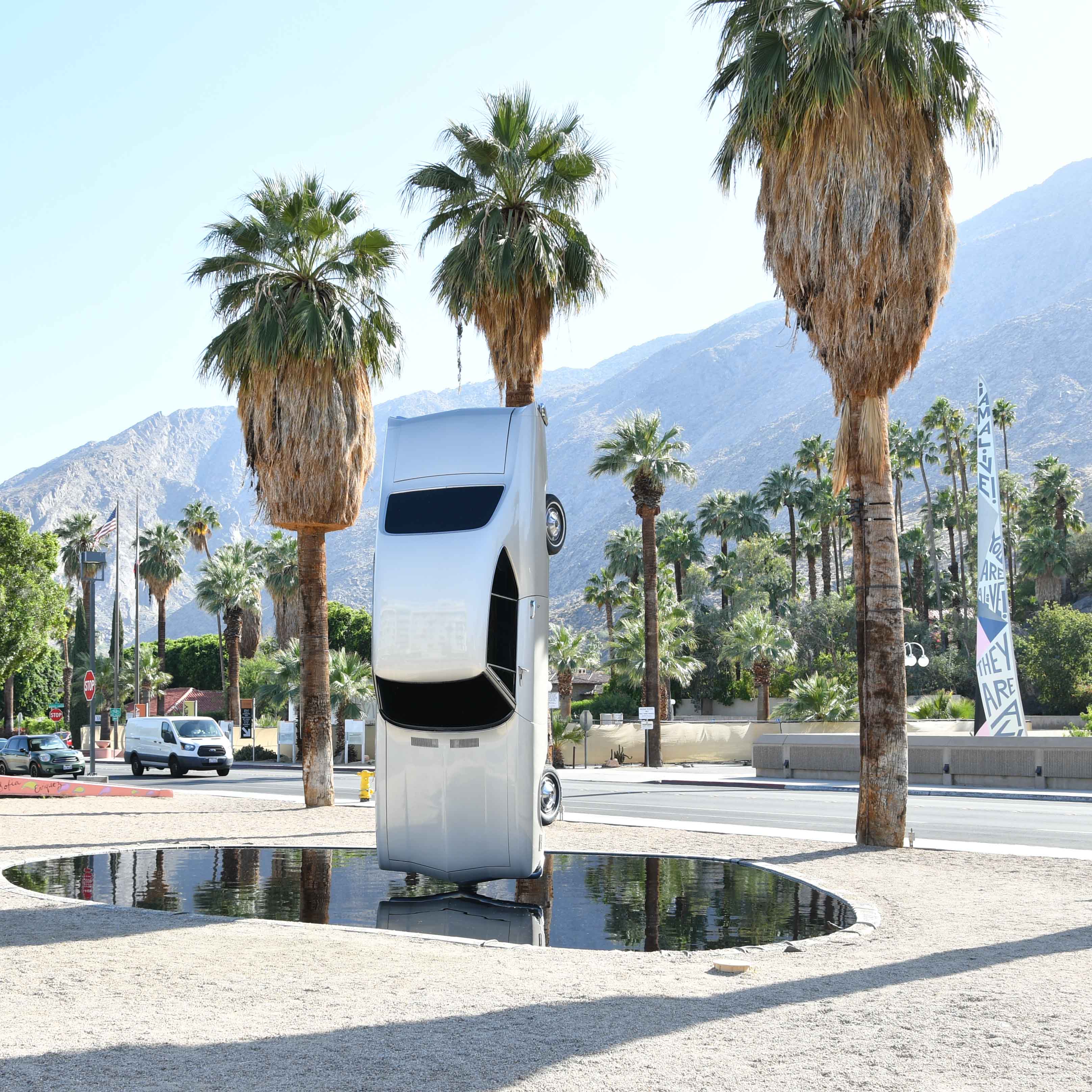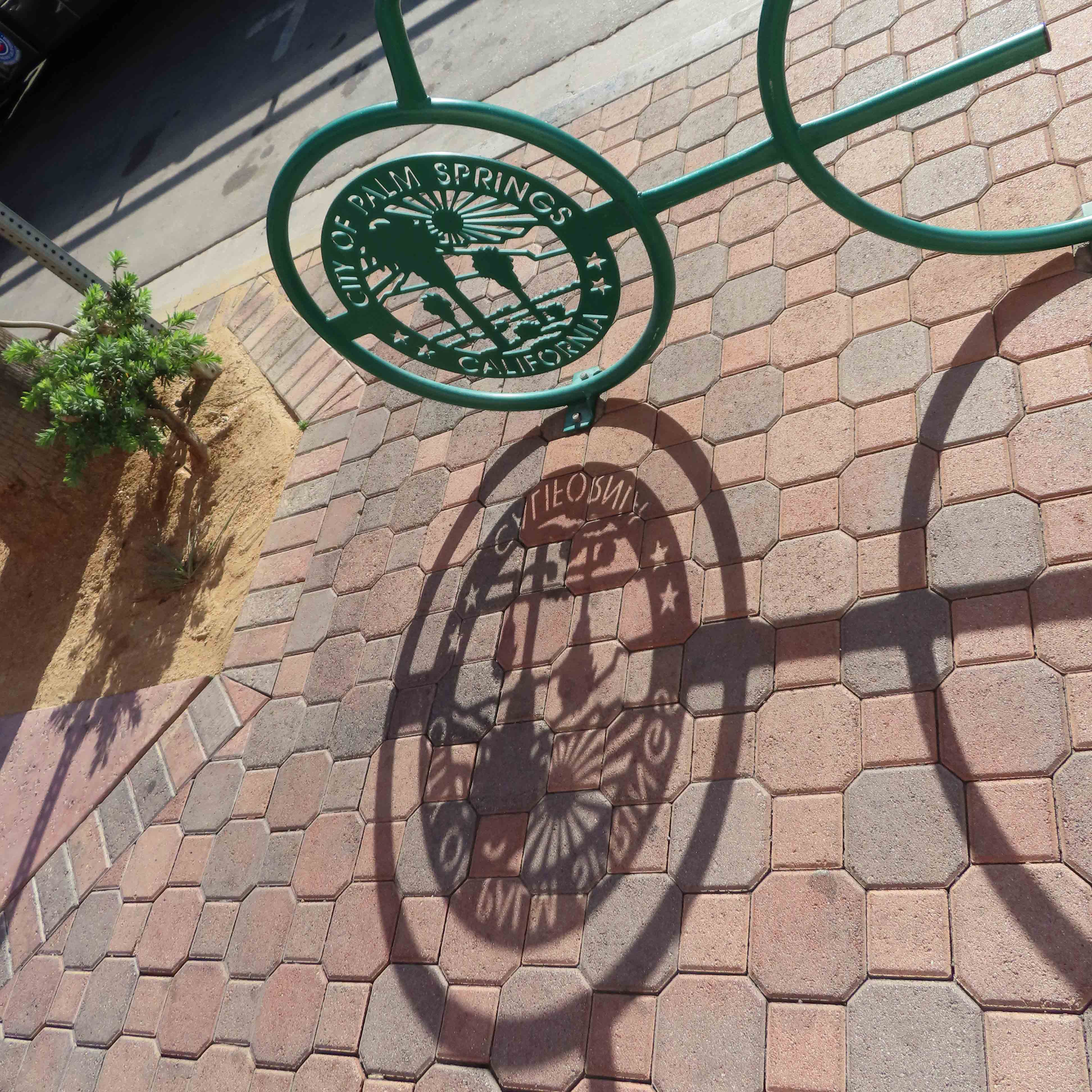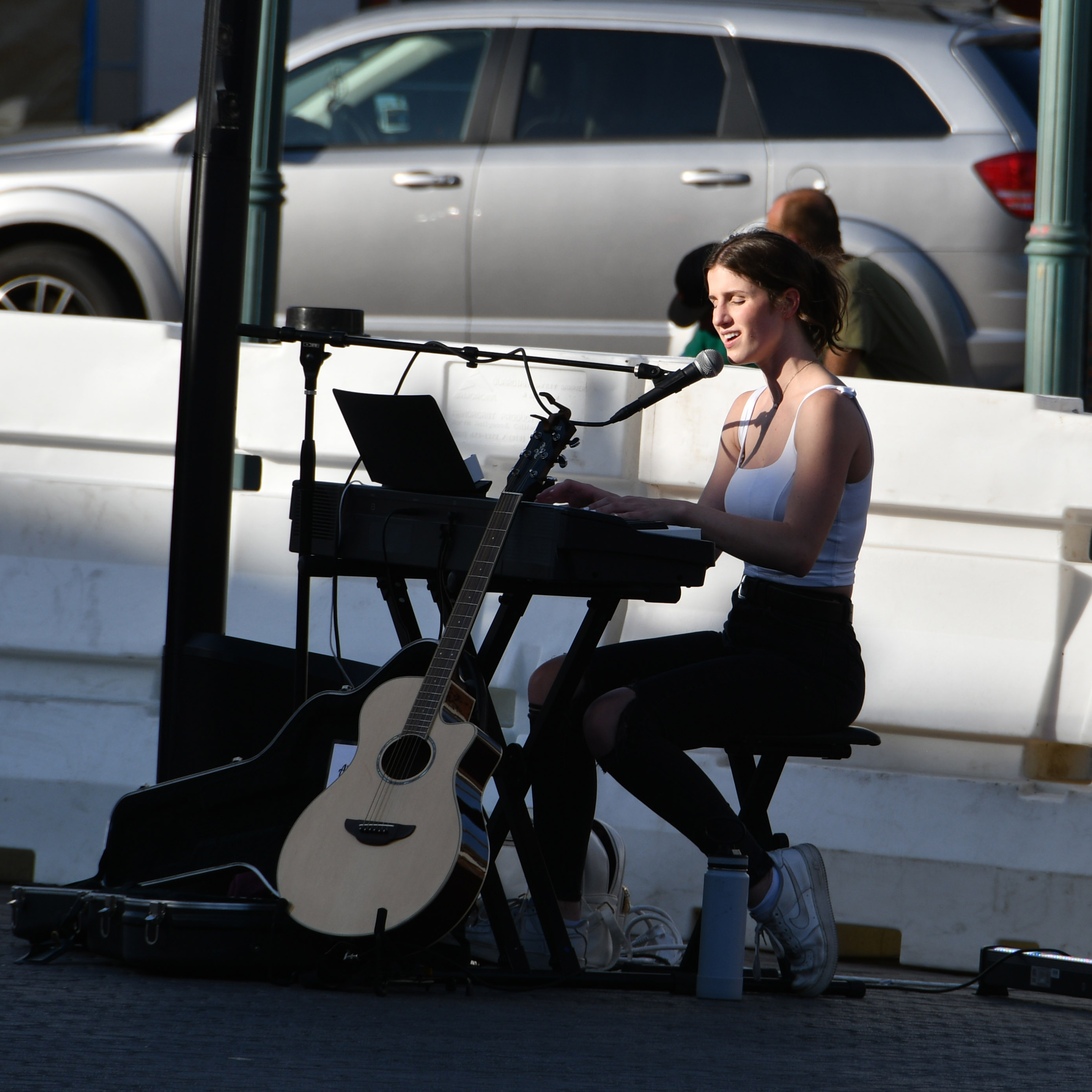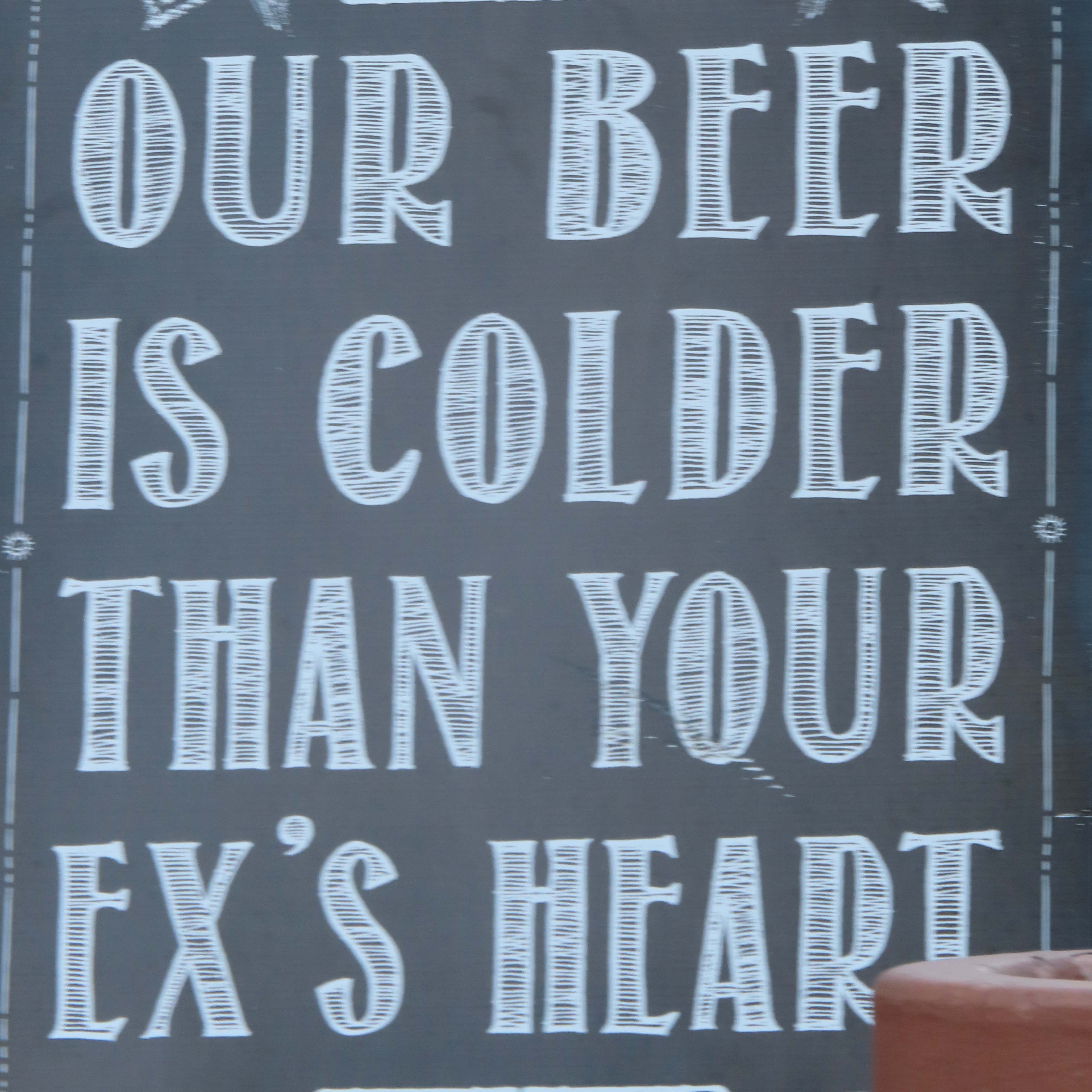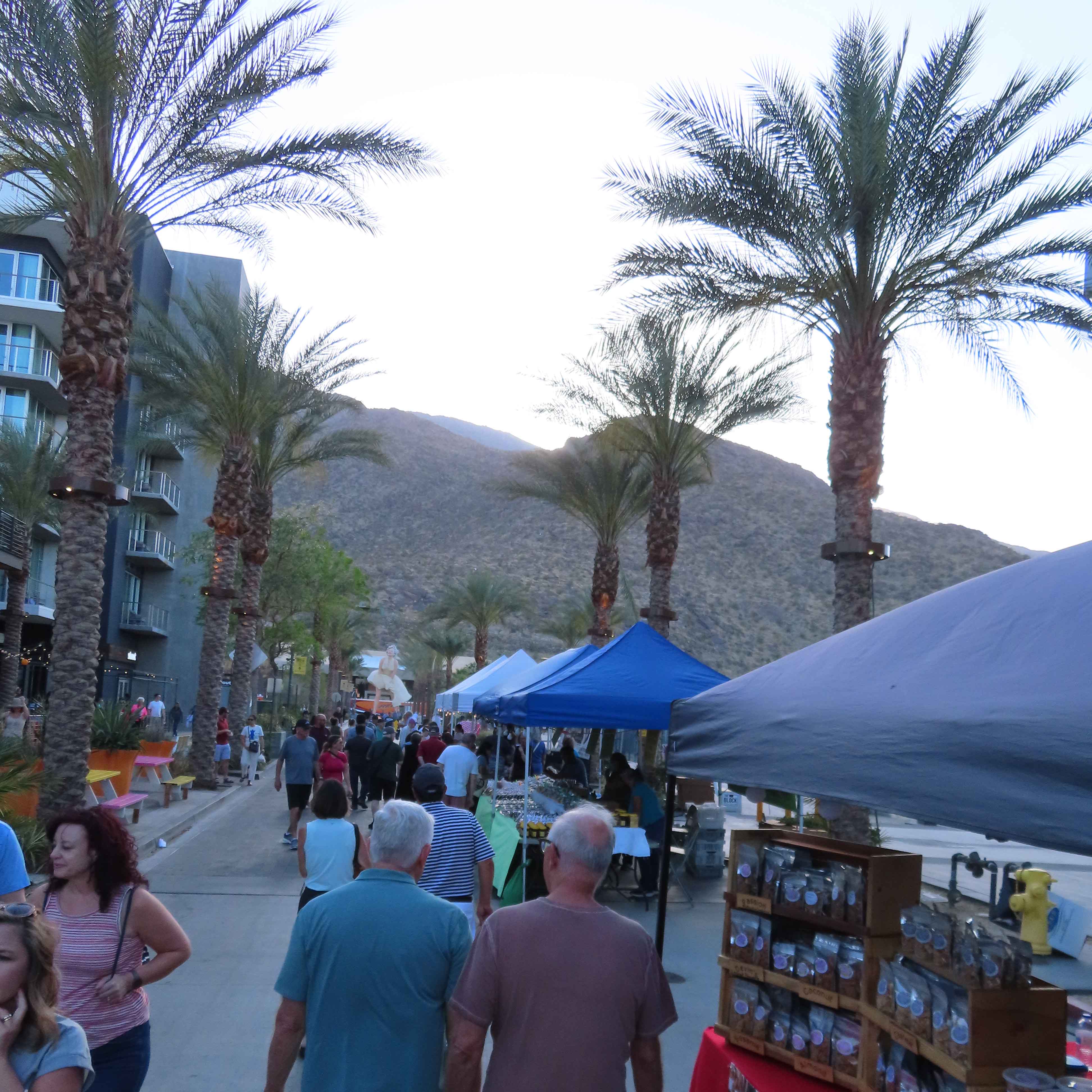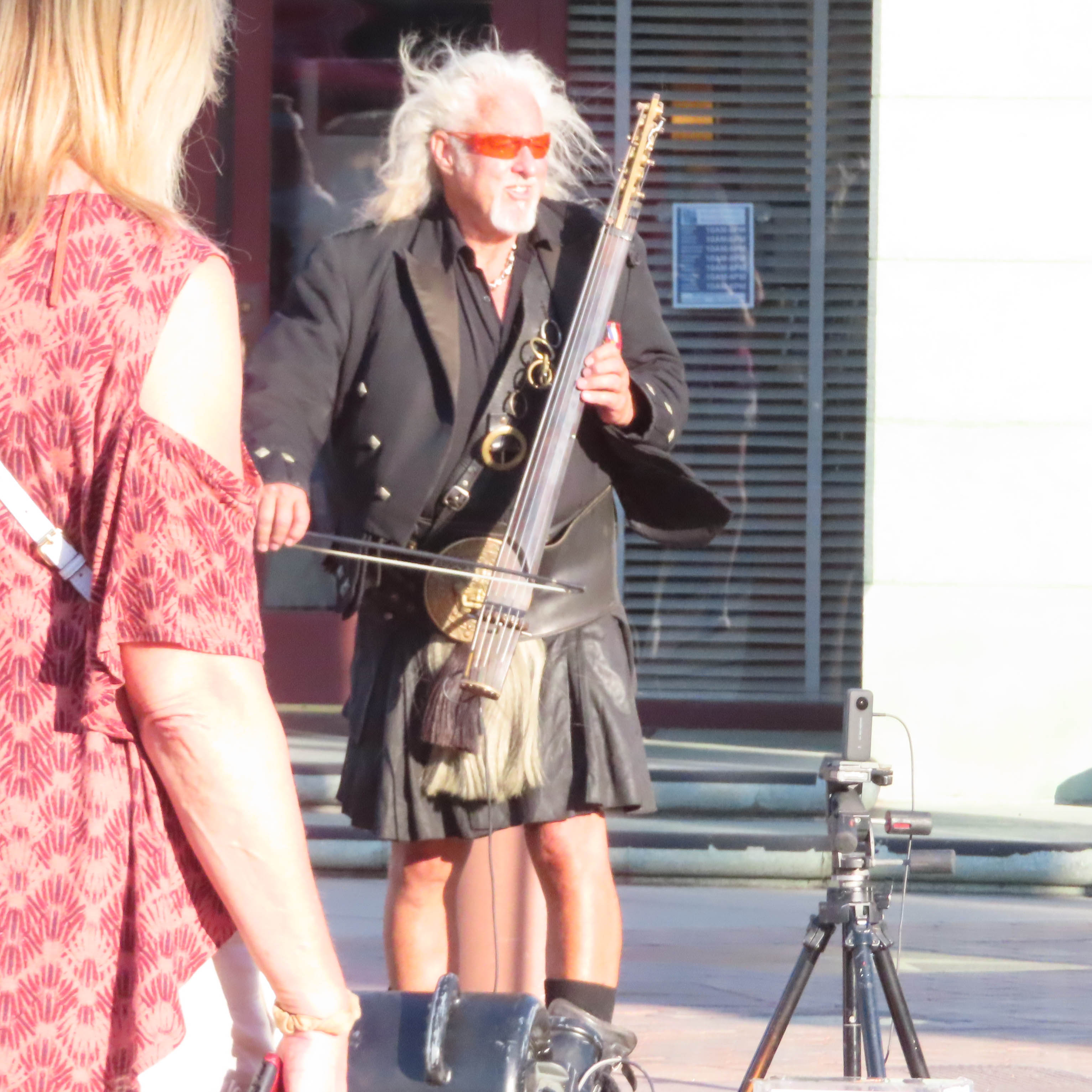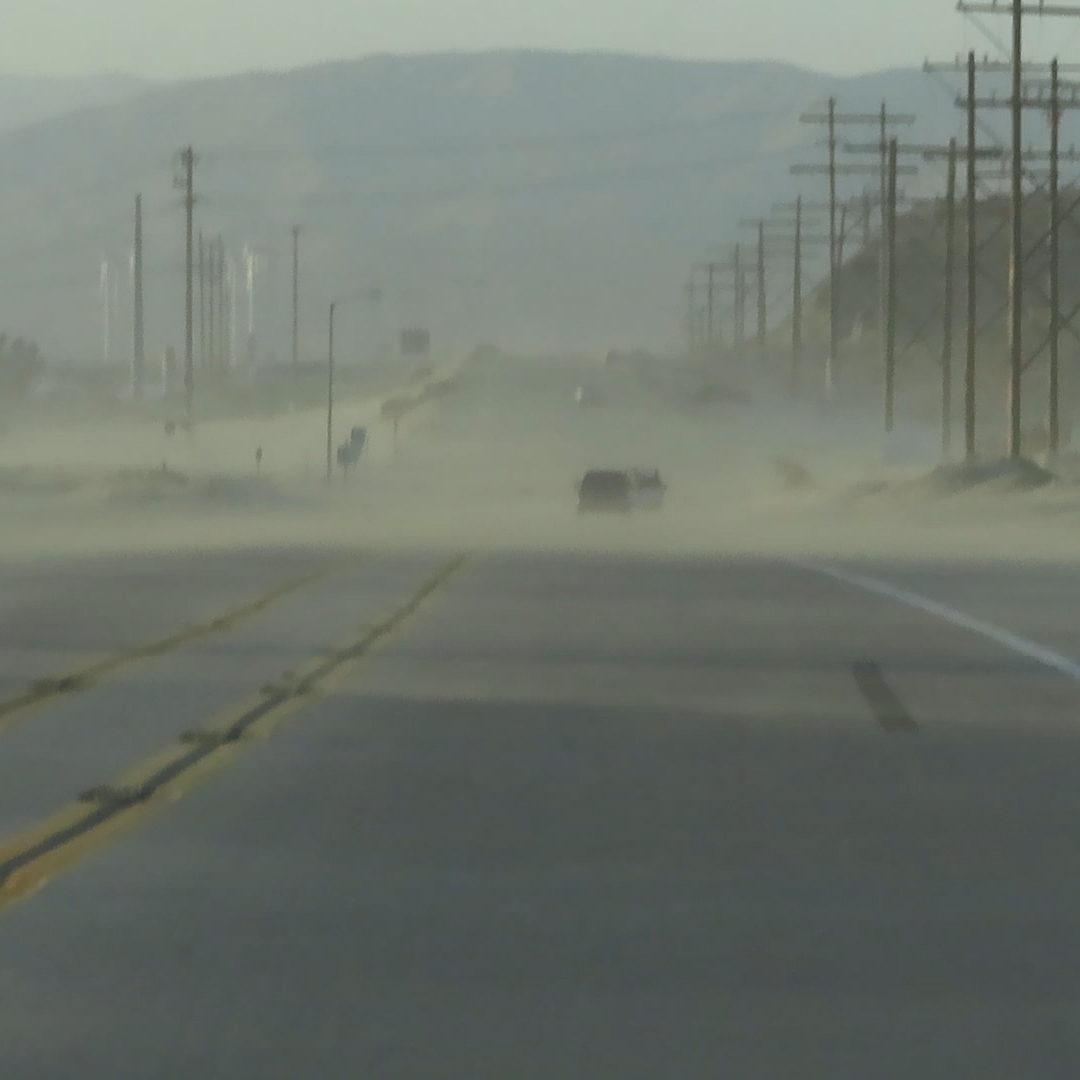 Friday, we visited the Museum of Ancient Wonders. It was in a strip mall and we almost didn't go it.  I'm glad we did. It was arranged by time with the oldest lifeforms at the beginning and continuing chronologically through the development of civilizations.  The "fossils" were all casts from the first ones found created by which ever university has them.  At the end were some real antiquities from China.  It was a fun way to spend an hour or so and everything being in chronological order was a new take. There were a couple of stone garden tiles that are from 960 AD!.  I did manage to try out my new umbrella stand.  Works like a charm and it makes a cool reflection in the RV wheel.
Saturday, we just chilled in preparation for moving day tomorrow.

Make Life an Adventure!