Philadelphia, City of Brotherly Love
May 26, 2019
Sunday morning we drove down to Baltimore, we left at 7:30 again (ugh) and it was so worth it.  We arrived at Fort McHenry just in time to see the 10:00 flag raising!  In honor of the original battle, they change the flag from the small flag flown overnight to a large one like the one from 1814. So this is the Fort that the British attacked in 1814 and where Francis Scot Key watched the "bombs bursting in air"!  This should definitely be a stop if you are in the area.  I spoke with one of the rangers to ask if you could request a flag to be flown and he said YES. You can bring your own or buy one in the gift shop and they will help you raise it yourself.  You get a certificate memorializing the event. I have the flag from my uncle who was killed in the Pacific in WWII, wouldn't that be awesome to have it flown over Fort McHenry!  One more thing to put on my "places to revisit" list. Next we went to the Baltimore Museum of Industry. Cool place for all us nerds.  They had turn of the century canning equipment, metal working, garment making, printing equipment etc.  Out side they had several sculptures made from equipment pieces. They have an old dock crane as the exit gate.  So cool. We found a great place for lunch as evidenced by the 90 minute wait even at 1:30 pm in the afternoon, LP Steamers.  We went to the bar next door to wait for our table, the Iron Works Bar. Apparently, this is a standard practice because everyone else in the bar was waiting for a table!  We had a great conversation with the bartender and the couple next to us.  Turns out she was from Bartlesville, OK and the bartender was a local from the 5 block area around the bar!  We told him we were from Louisiana and are tasting our way up the east coast and could he recommend what to have from the menu next, which by the way he had several copies of.  He did not lead us astray.  We had the "Boht Load" which was a little bit of everything steamed; crabs, oysters, mussels, clams, scallops, and shrimp. All of it was great. We had intended to go on to the railroad museum there but it was already 4 and just not enough time.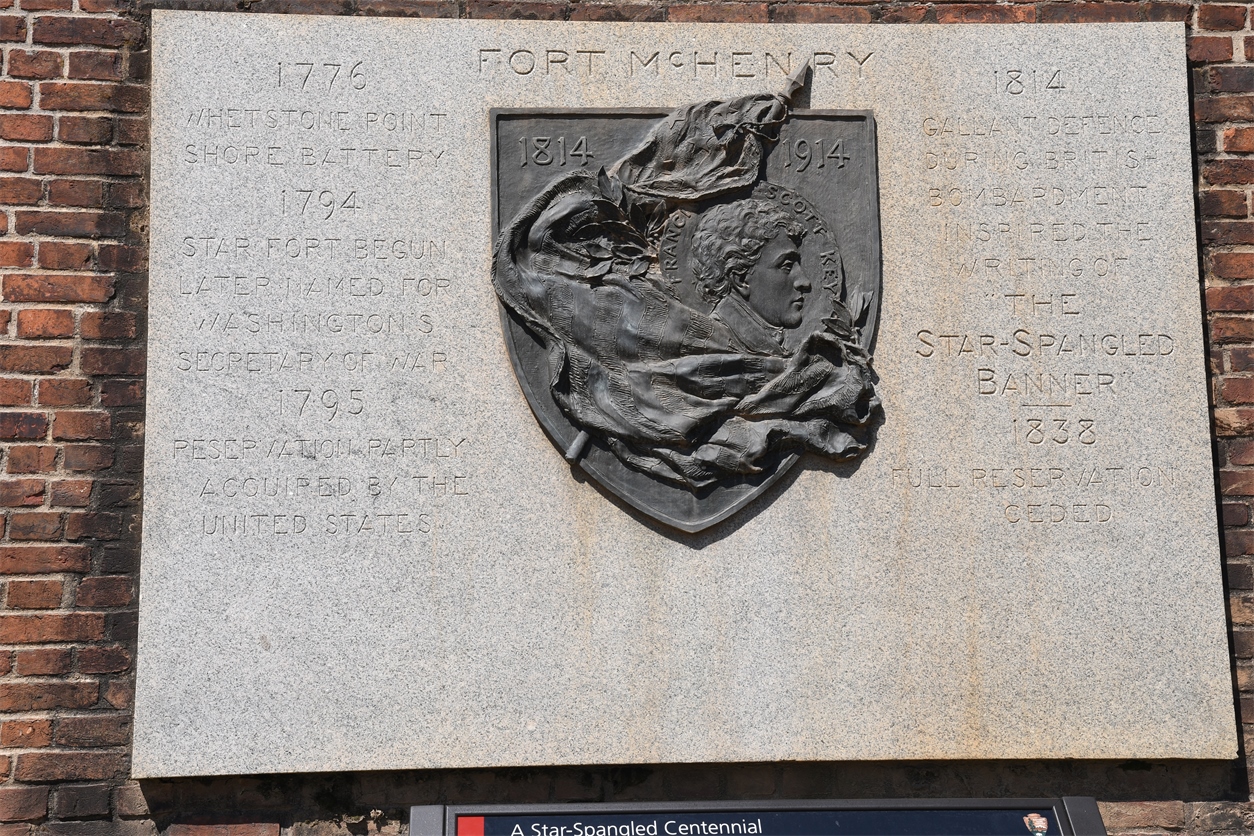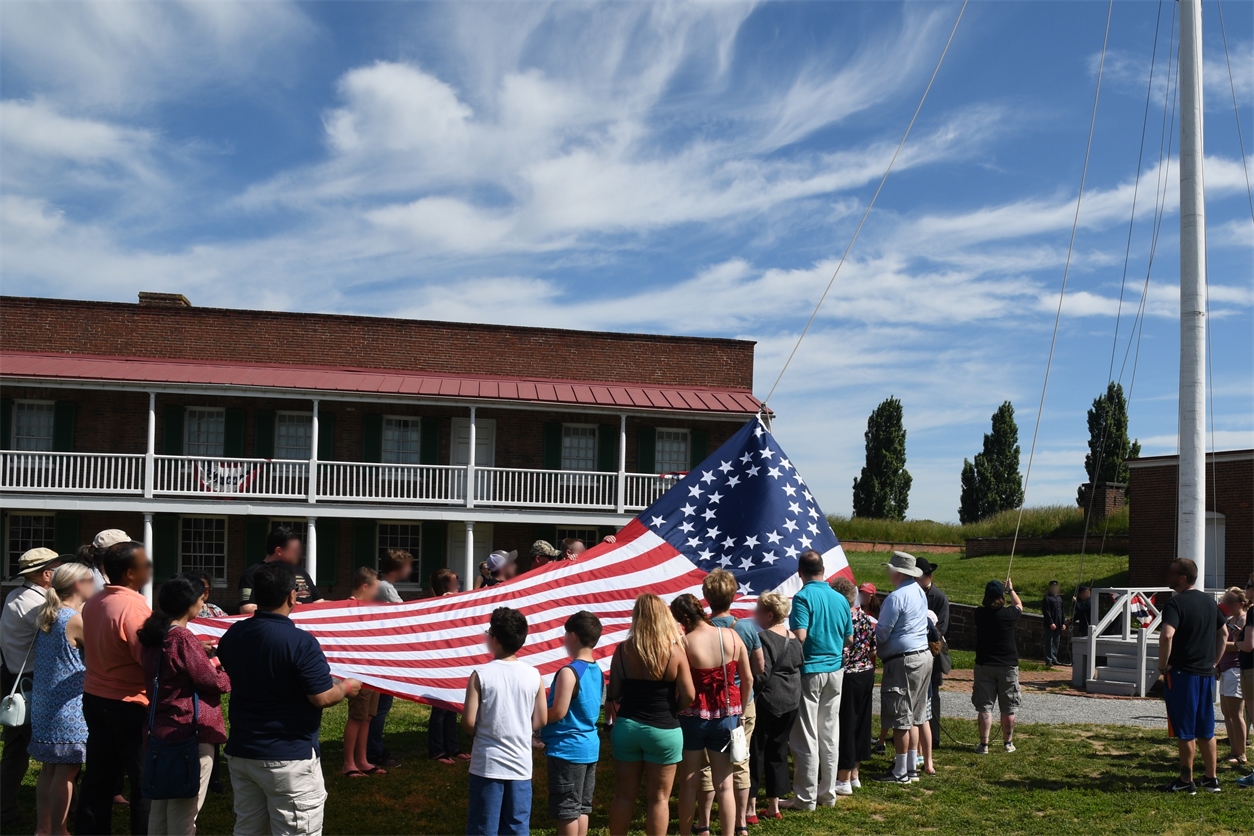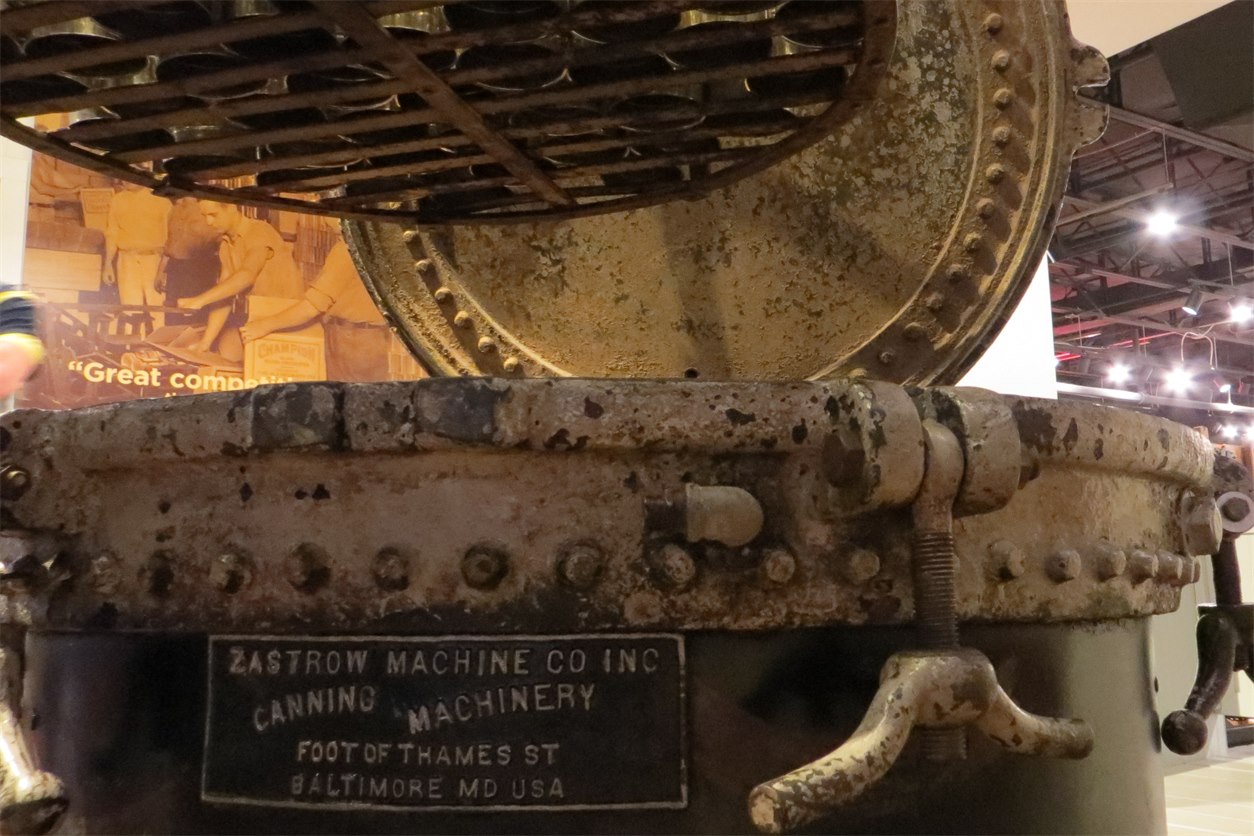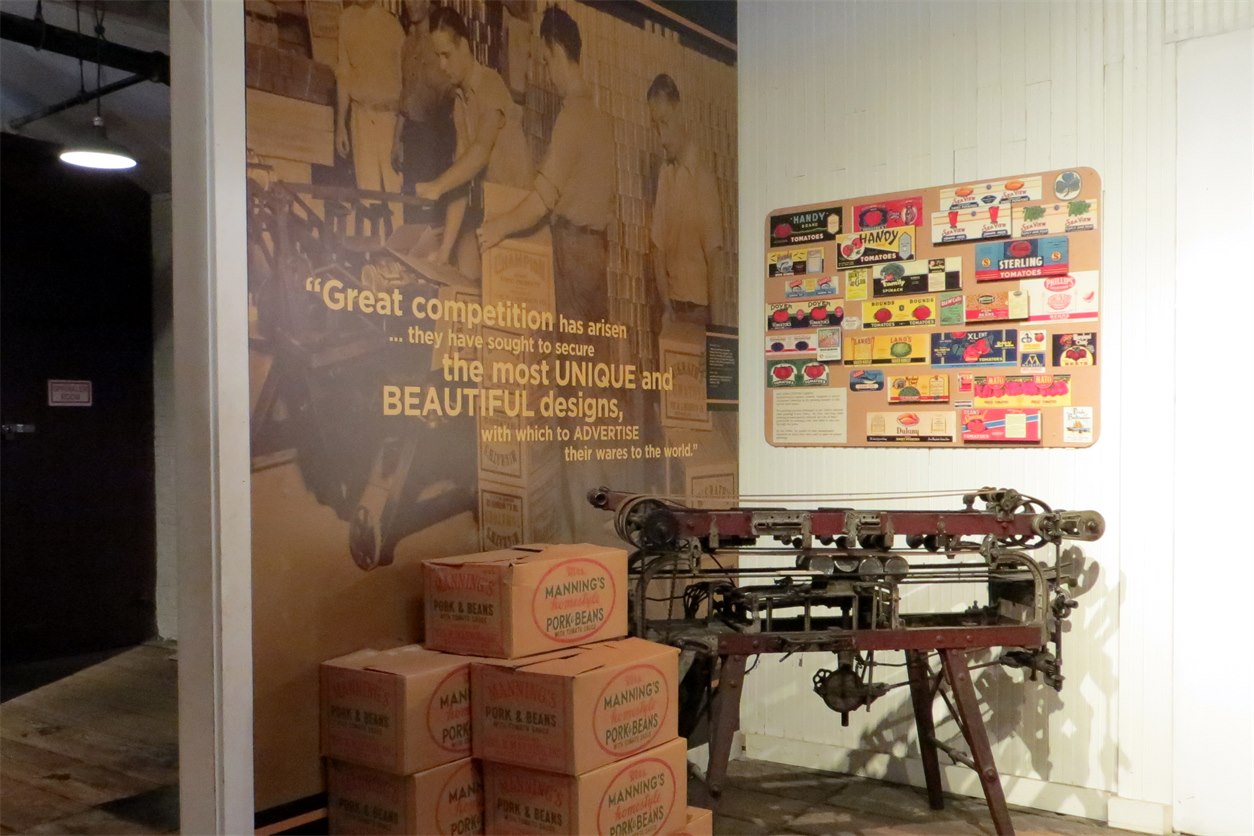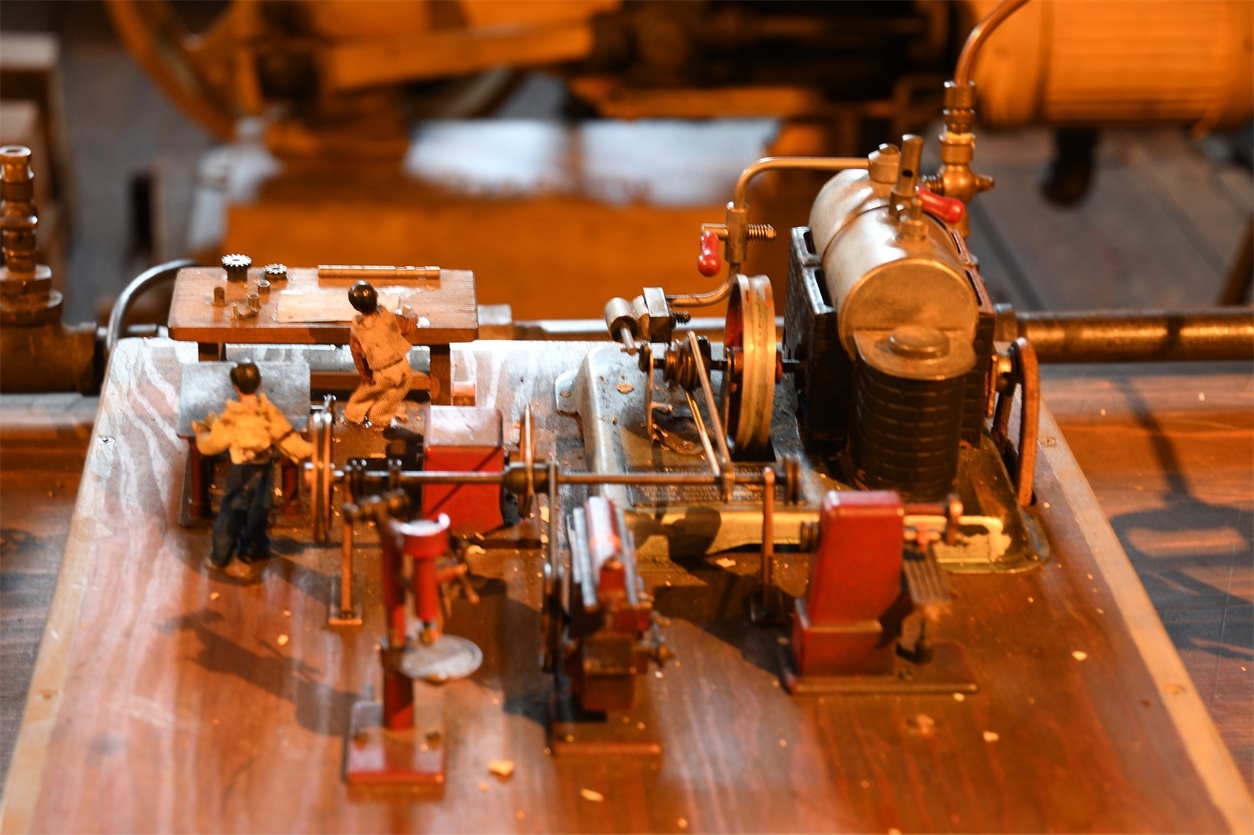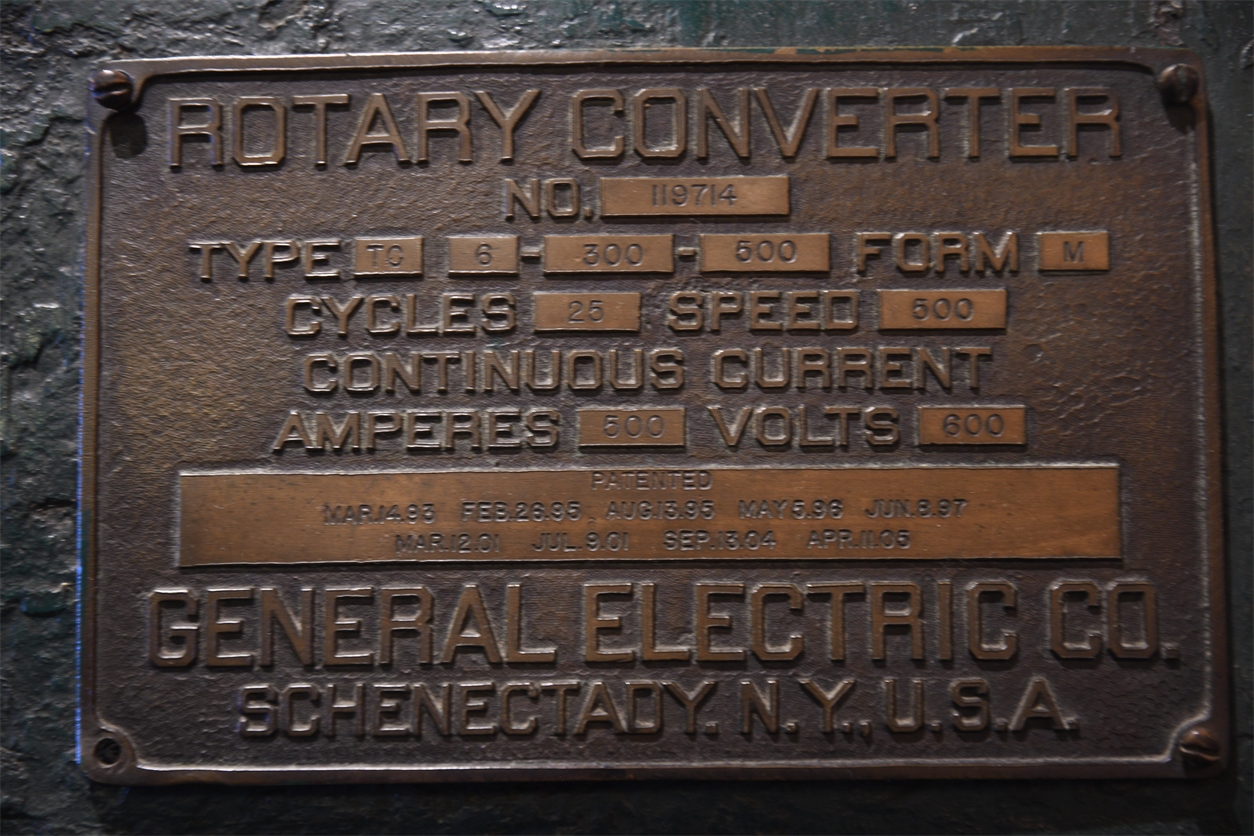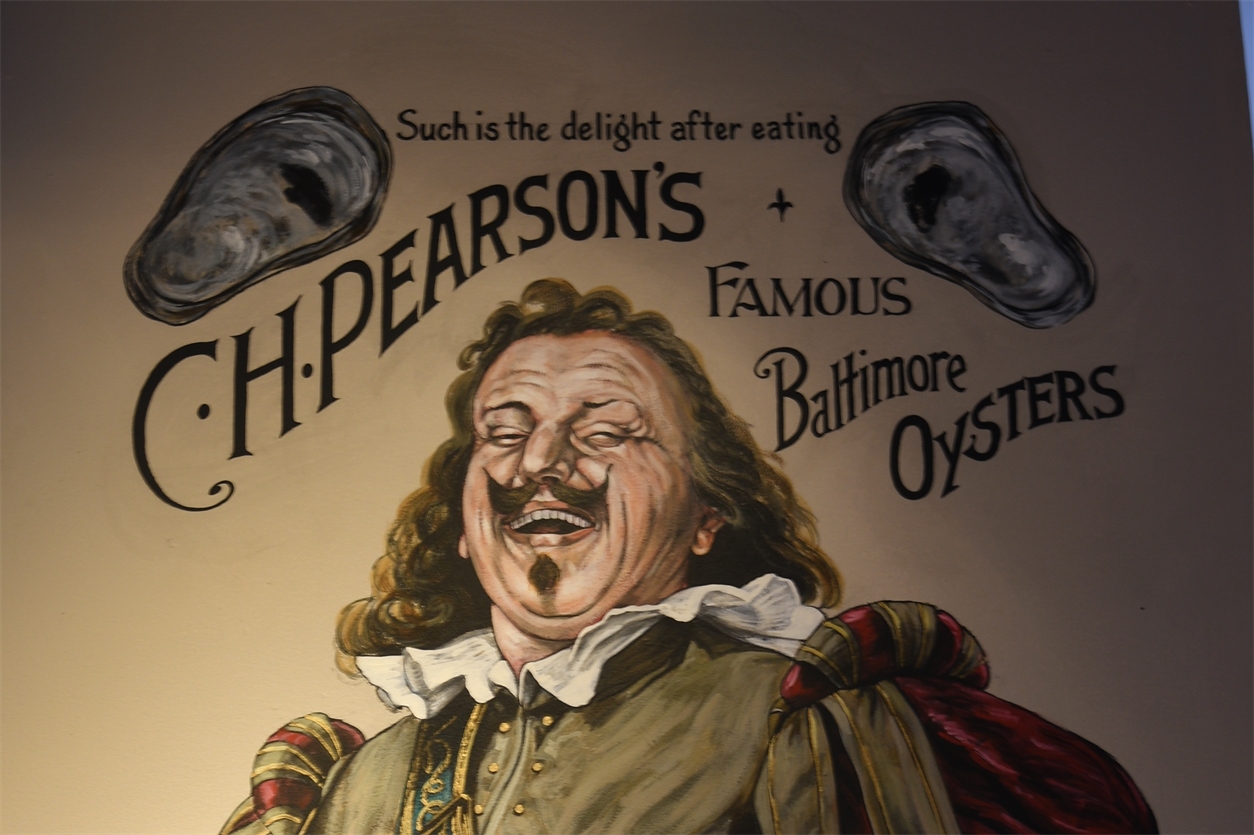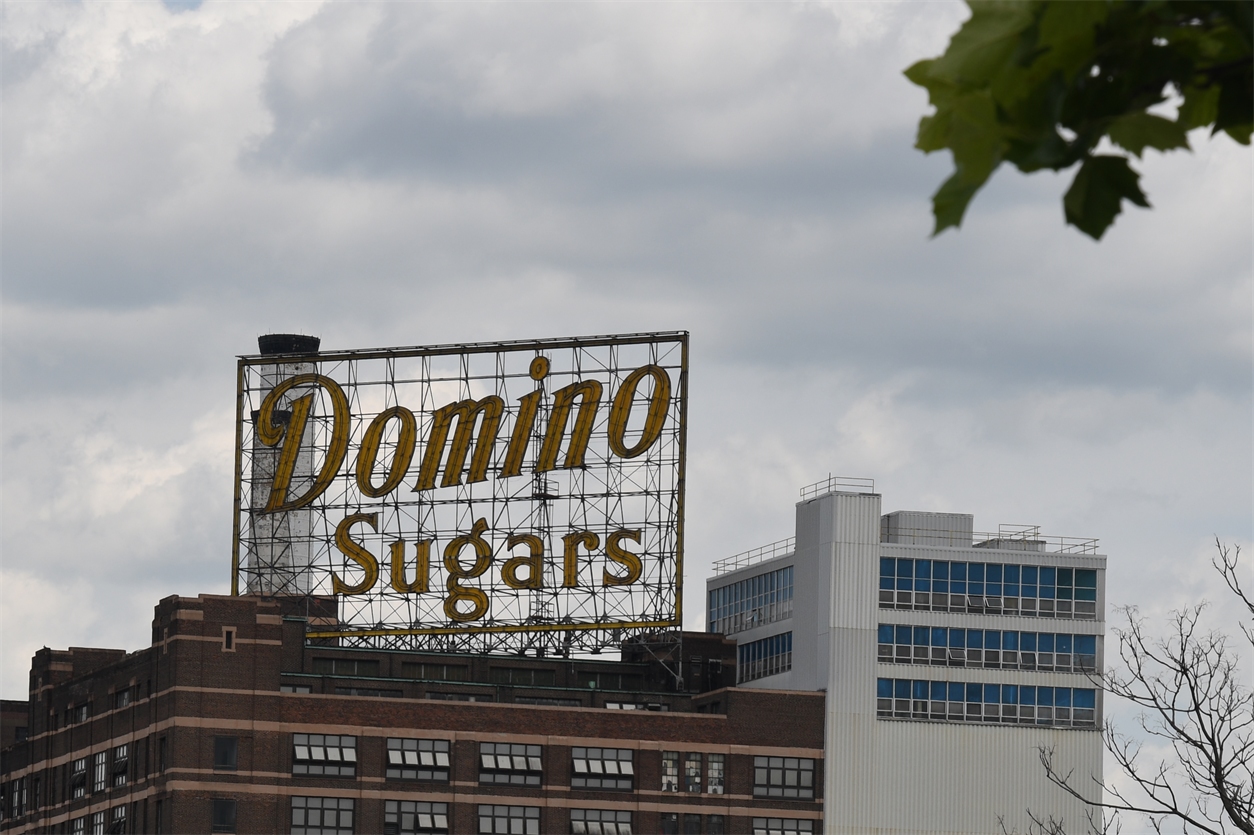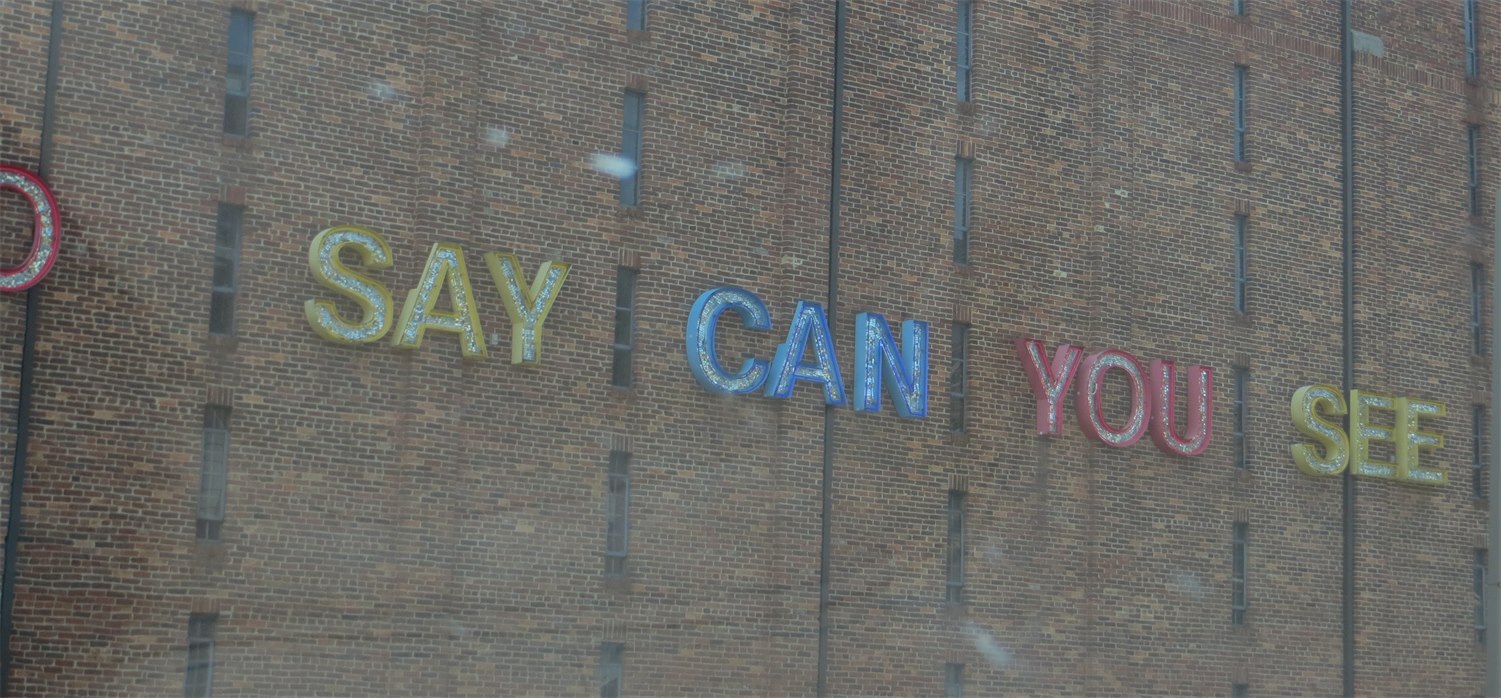 Since Monday was Memorial Day we decided to stay in to avoid the crowds.  Isn't if funny, all our lives we've only had the holidays to enjoy cool events.  Now we don't have to be anywhere at any particular time if we don't want to. Life is so good, I am so grateful.
Tuesday we were going to go to go to Philadelphia but there was a great chance of rain, so we punted and went to the National Civil War Museum in Harrisburg, PA. They did a good job of outlining the war start to finish. We had to navigate all the school groups but had a good time.  We used Google to find a place for lunch, the Midtown Tavern.  Awesome wings, we had two different flavors, Devil's Blood and Bacon Tiger.  Soo good, but it was horrible trying to find a parking space because of construction. Elard's granddad spent some time in Harrisburg during his service and we found the former hotel he stayed in, The Harrisburger.  It is now a bank. Our last stop was the Harley Davidson Operations in York, PA.  We missed the last tour by 30 minutes...d$%#. But they had a short film and a display of the steps of production that we were able to view.  They offer free tours from 9 to 2 and also 2 "Steel Toe" tours that get you up close and personal with the manufacturing process.   They say that in September-ish, they will be manufacturing all models at this site.  We made it home around 5:30 just ahead of the severe weather.  We had some rain and a little wind but nothing too bad. It did knockout the satellite reception so we switch to HBO Now and watched a couple movies, Halloween (2018 version) and The MEG. I love me some Jason Statham but so cheesy.
Wednesday we met up with Bill and Katie Pasko.  I'd worked with Bill way back the early 2000's when Dow purchased ANGUS.  I really enjoyed visiting with him and meeting Katie, a fellow quilter!  They treated us to lunch at a great little Mexican/Peruvian restaurant in Lambertville called El Tule. Very tasty.  We got to meet their ducks, so cute.  Thanks for your hospitality guys. We made it back to the RV ahead of the rain.
Thursday we decided to stay in as well because of the forecast for rain...Good decision. I made a grocery run and then got set up to sew.  I managed to get 3 new blocks for my travel quilt created.  I am all caught up so now it's time to buy more! I have completed 7 blocks now, I may end up with enough blocks for two quilts at this rate.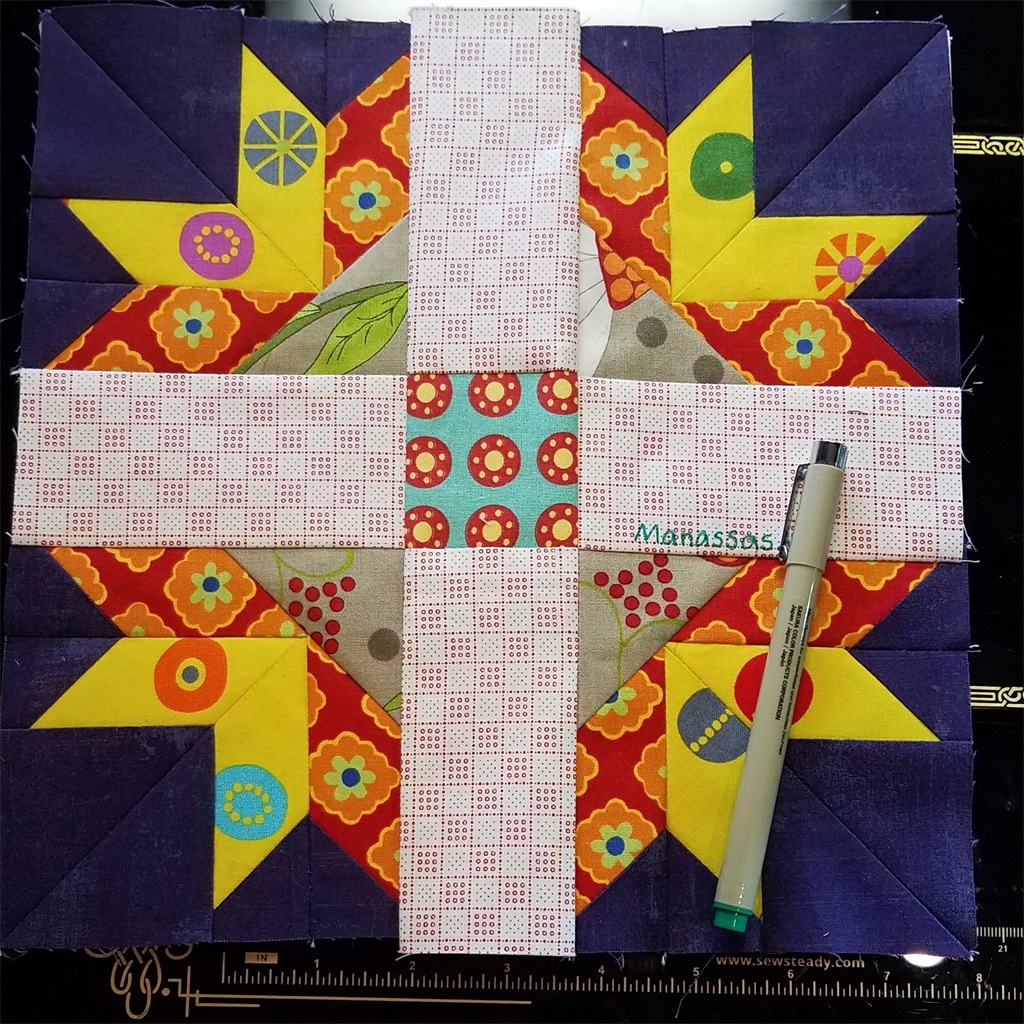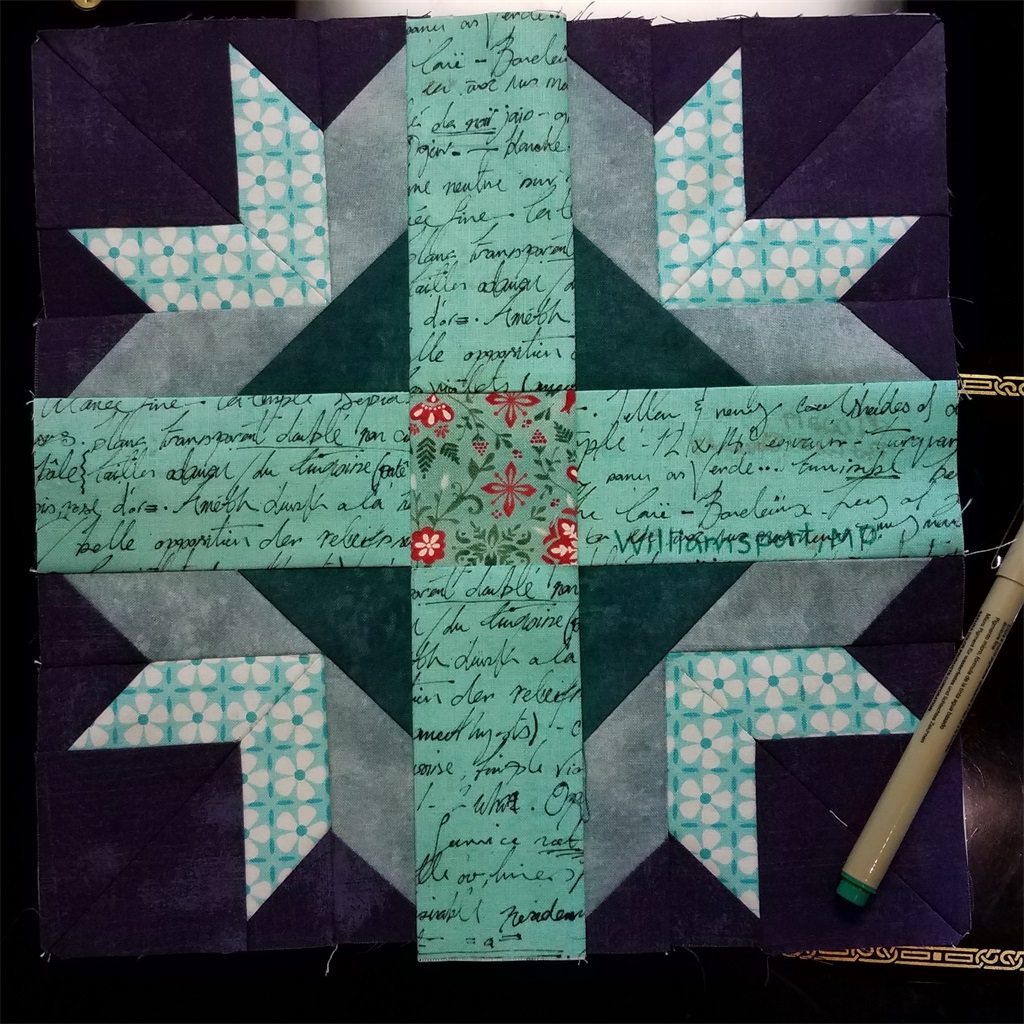 Friday we headed into Philadelphia. We created our own tour using the Philly Phlash bus.  We started at Independence Hall to see where the Declaration of Independence was signed and the Constitution was established.  And was the US capital while DC was being built.  Next was the liberty bell, so cool, and we didn't have to stand in line for too long. We walked over to Reading Terminal Market building for lunch. This place is so big and has such a great selection.  We ate at "The Dutch Eating Place".  I was not impressed but Elard's apple dumpling was really good. We hopped on the bus, The Philly Phlash, and stopped at the Rodin museum.  They have his "Gates of Hell" sculpture, a Thinker, and a copy of The Kiss.  The Gates of Hell was so interesting. It would take a very long time to really view it and see all the details in this piece. Back on the Phlash, we rode past the steps from the Rocky movie but no we did not run up them.  Next stop was the Franklin Institute, we spent a few minutes with Ben and then walked on to the One Liberty Observation Deck.  WOW, just WOW. We walked to Love Park and snapped a selfie and then walked on to City Hall.  That is one pretty building. We hopped back on the Phlash and rode down to the Penn's landing.  Not much to see there but by this time I was really thirsty, so we walked back up Chestnut and found a great little place for a refreshing beverage.  Glory Beer Bar & Kitchen, 36 taps of beer.  We each enjoyed a beer and shared a cheese and meat tray. Adequately refreshed we walked to Ben's grave site to say good evening. We got home around 7 and spent some time planning Saturday's activities.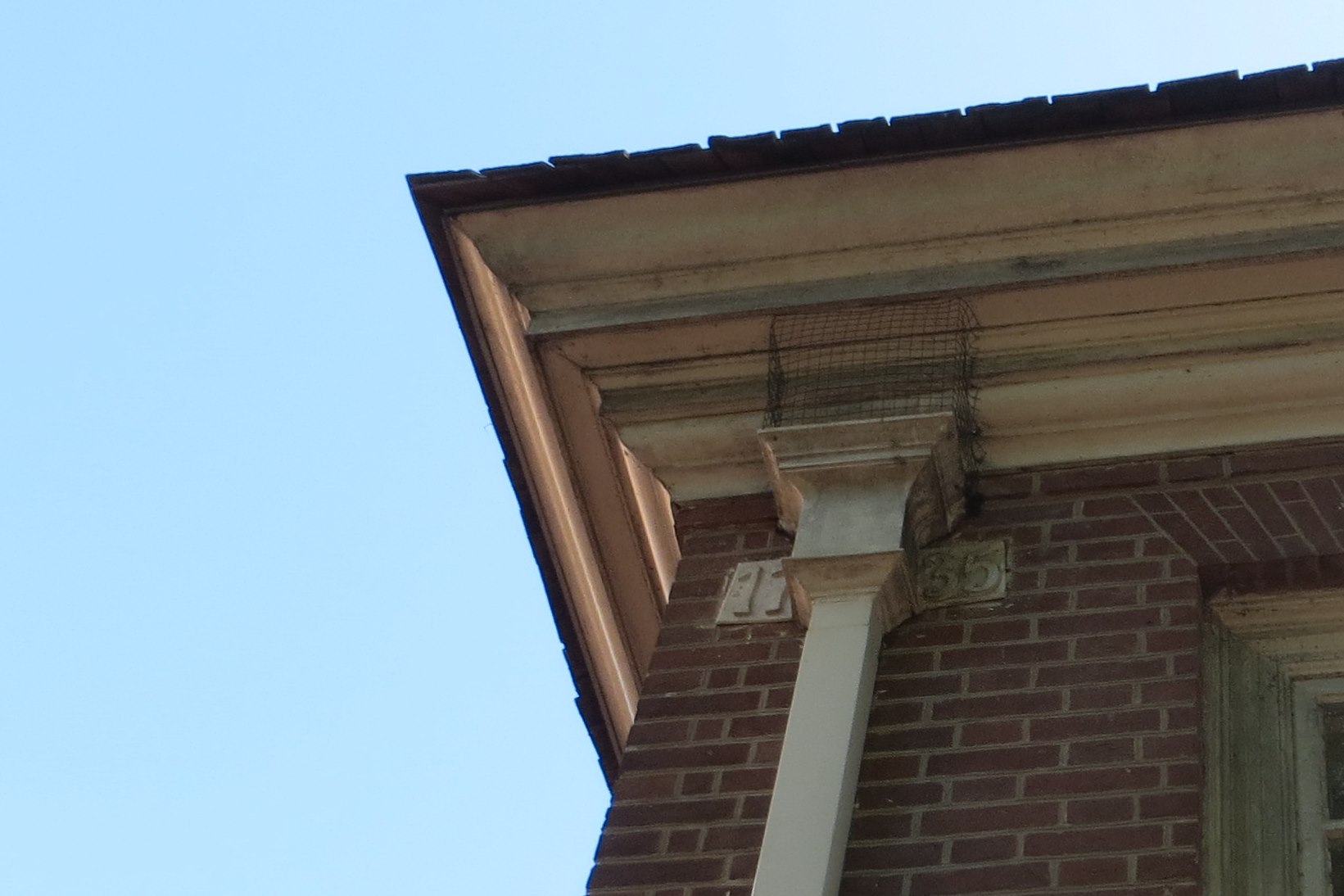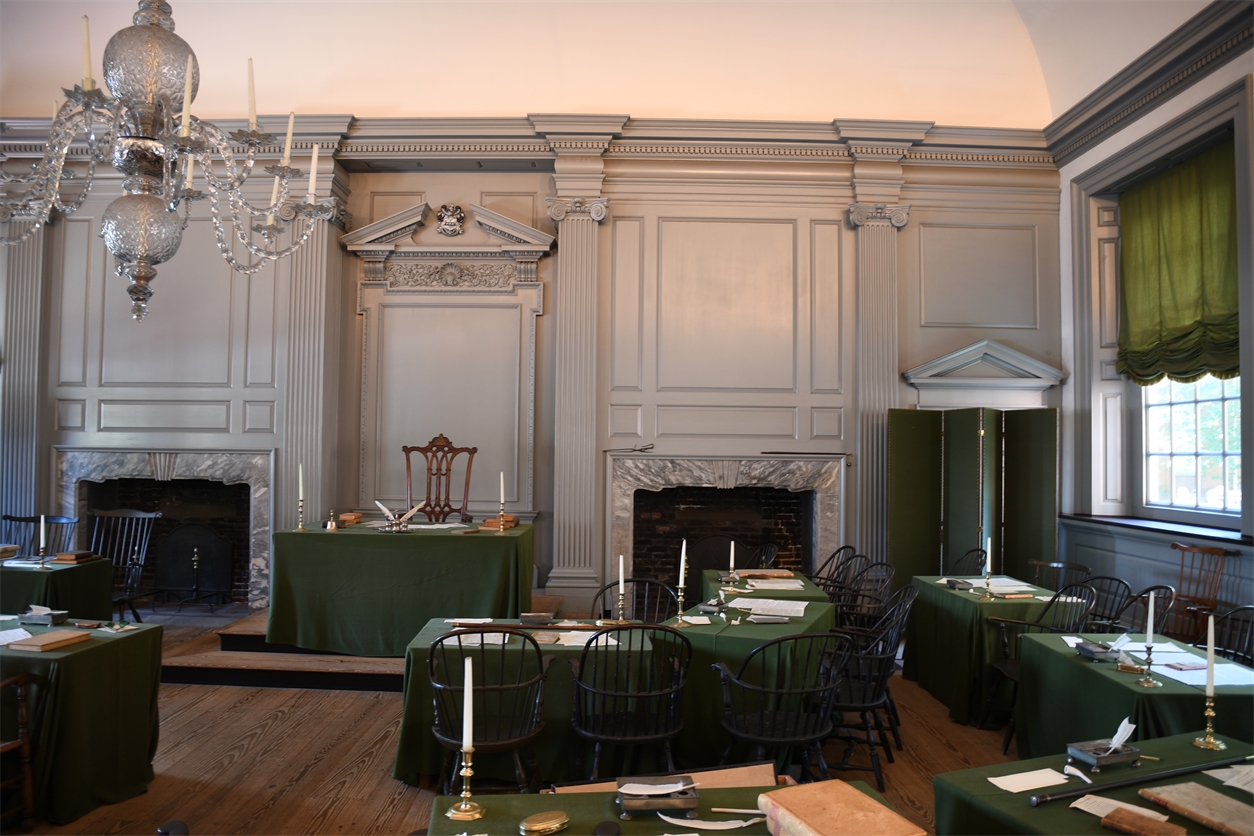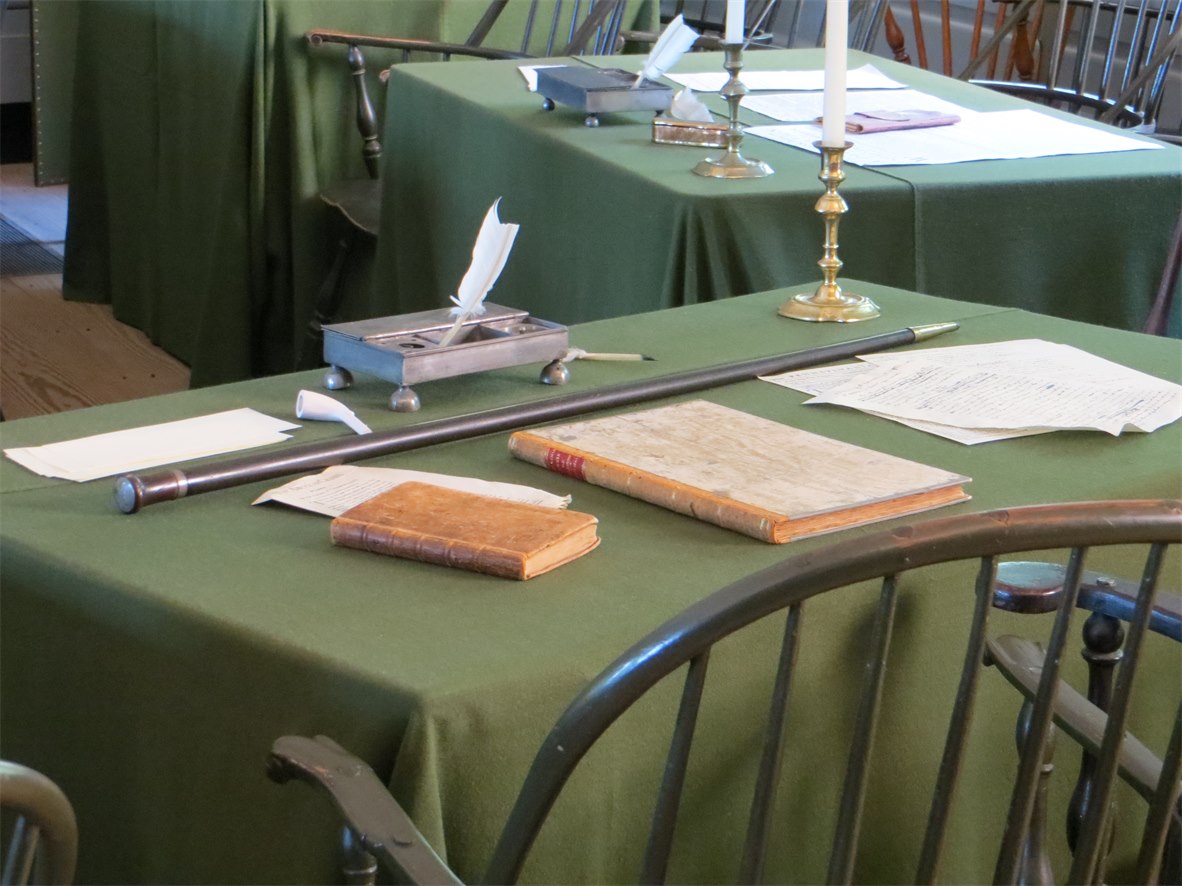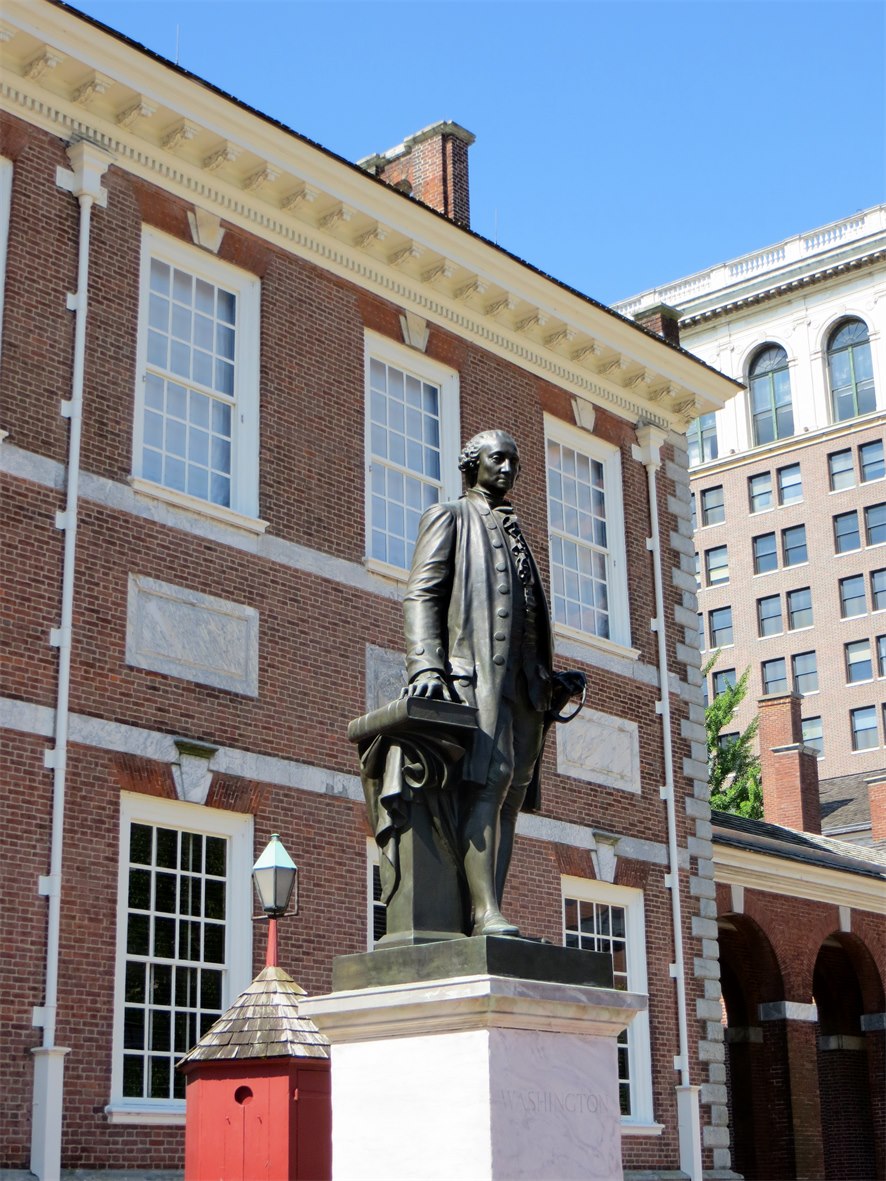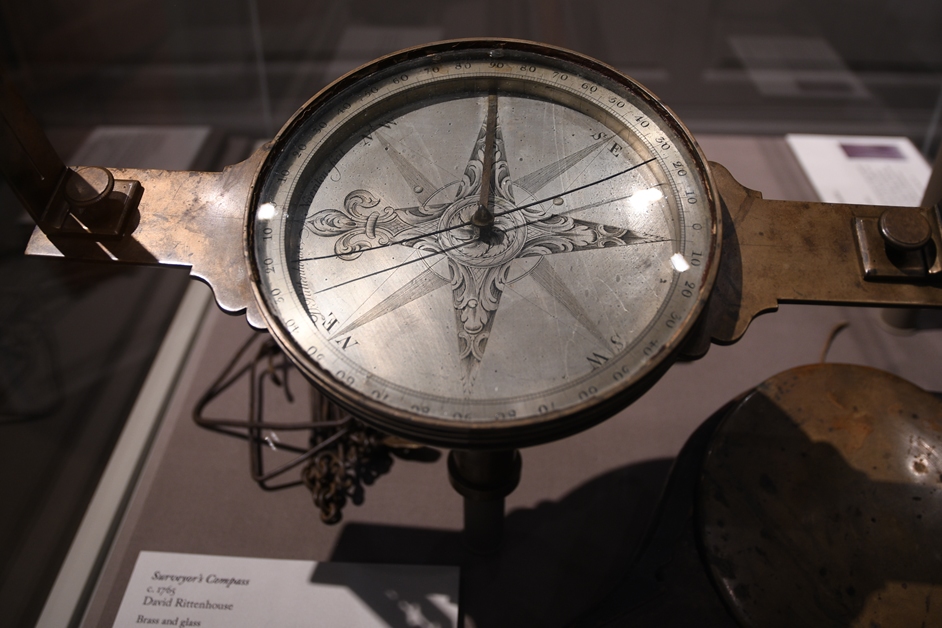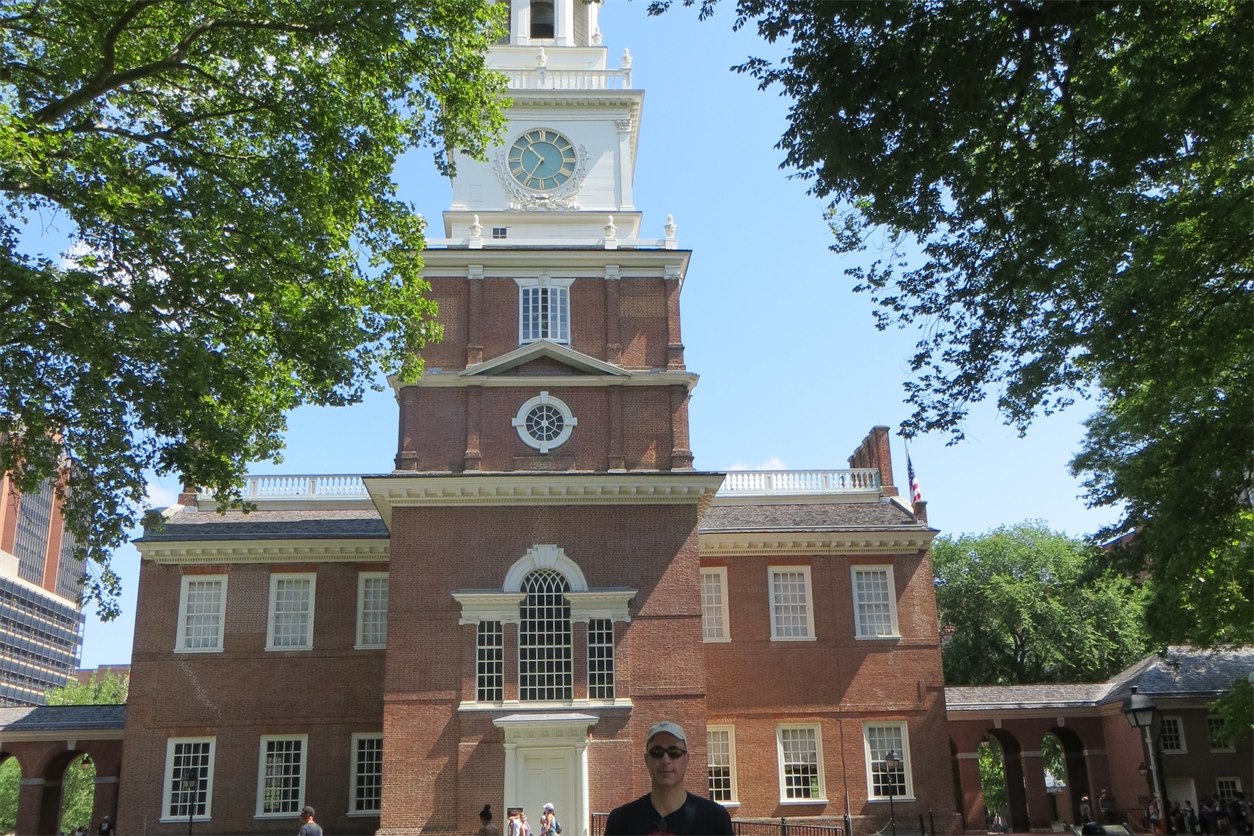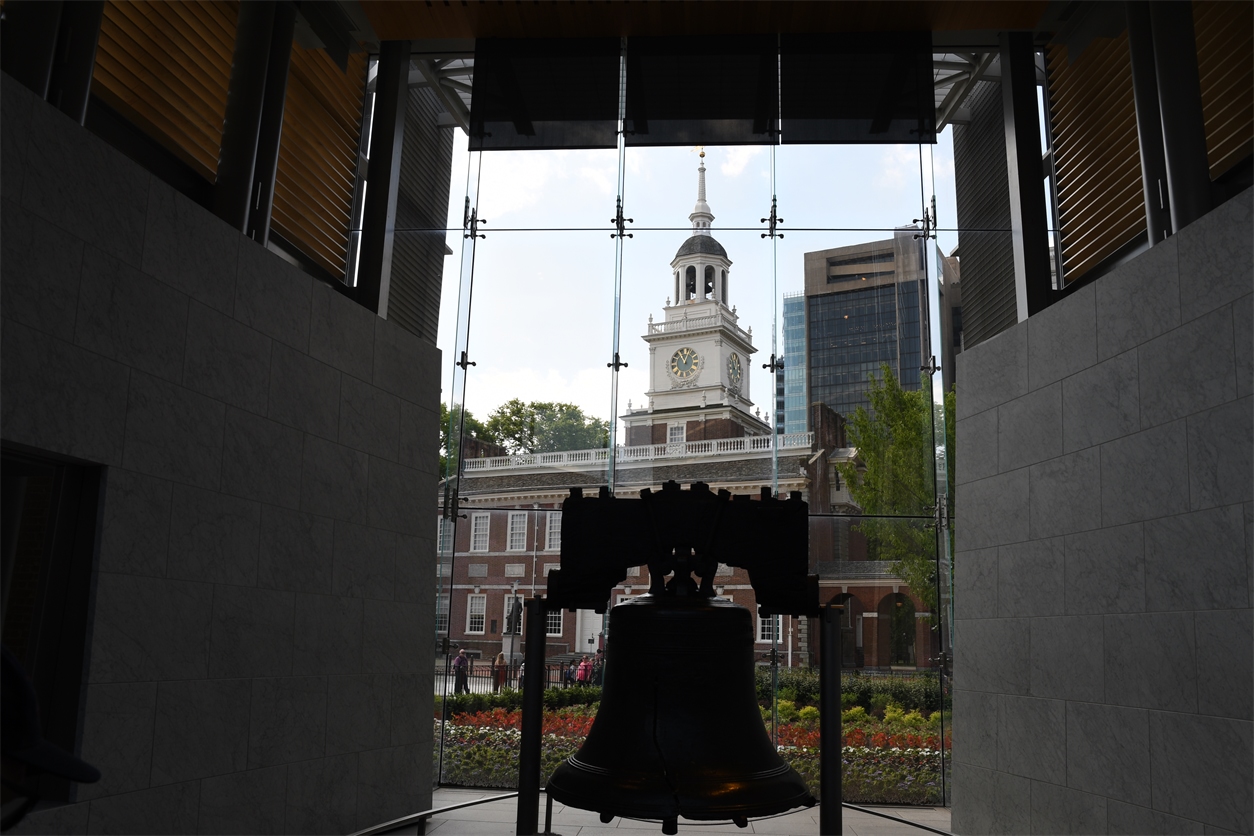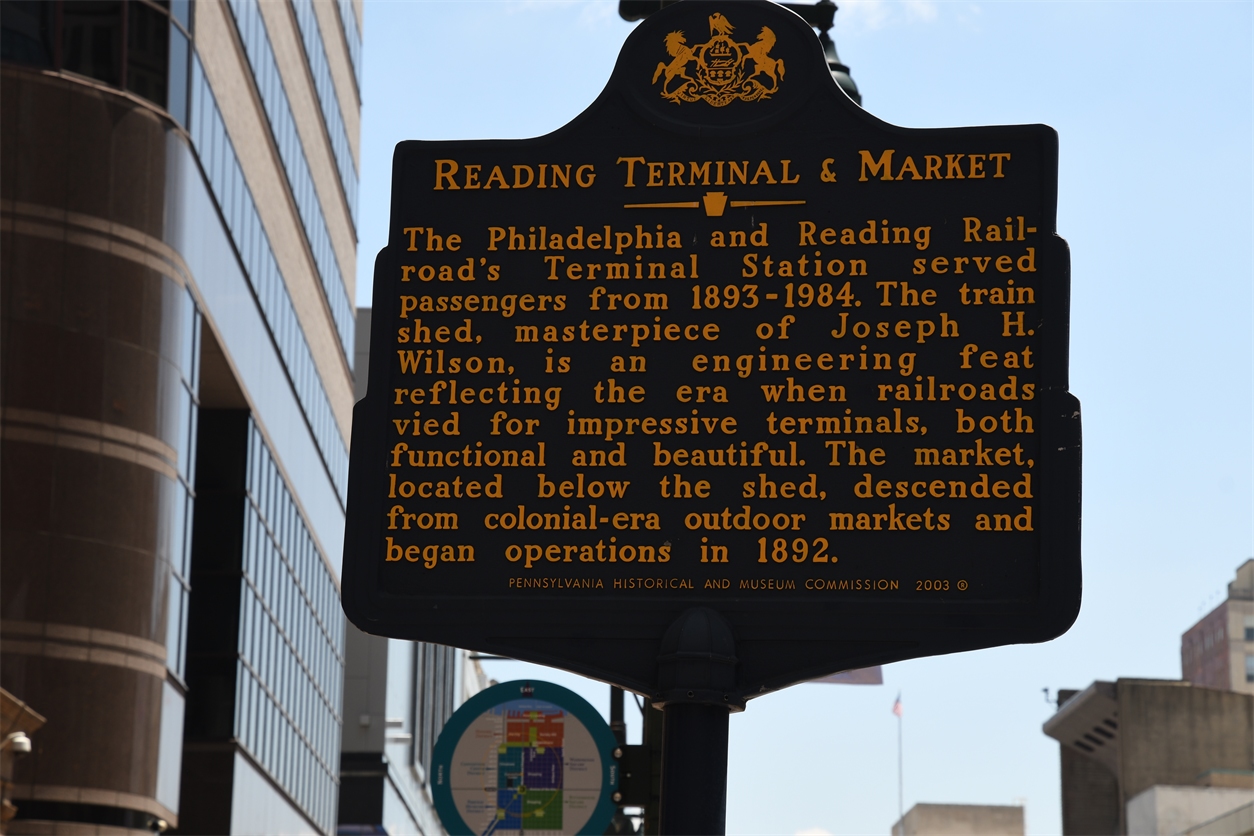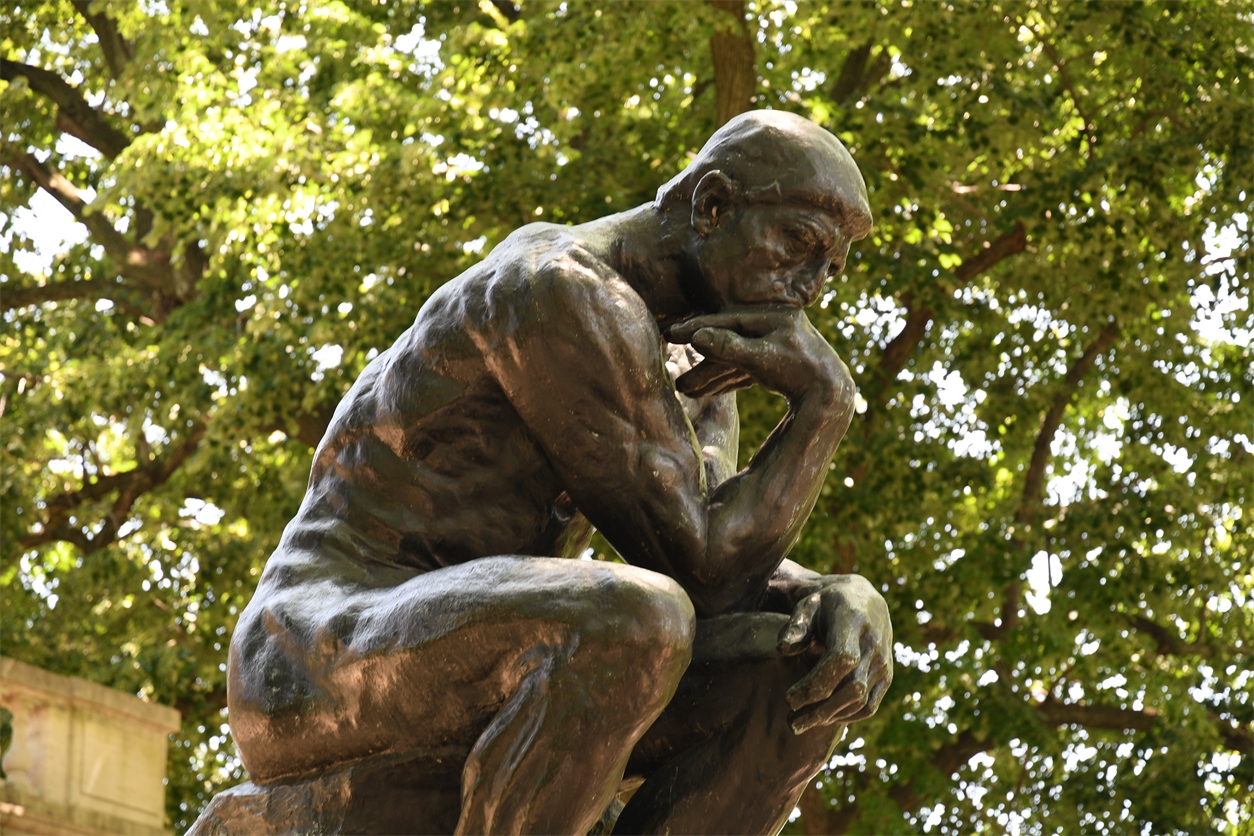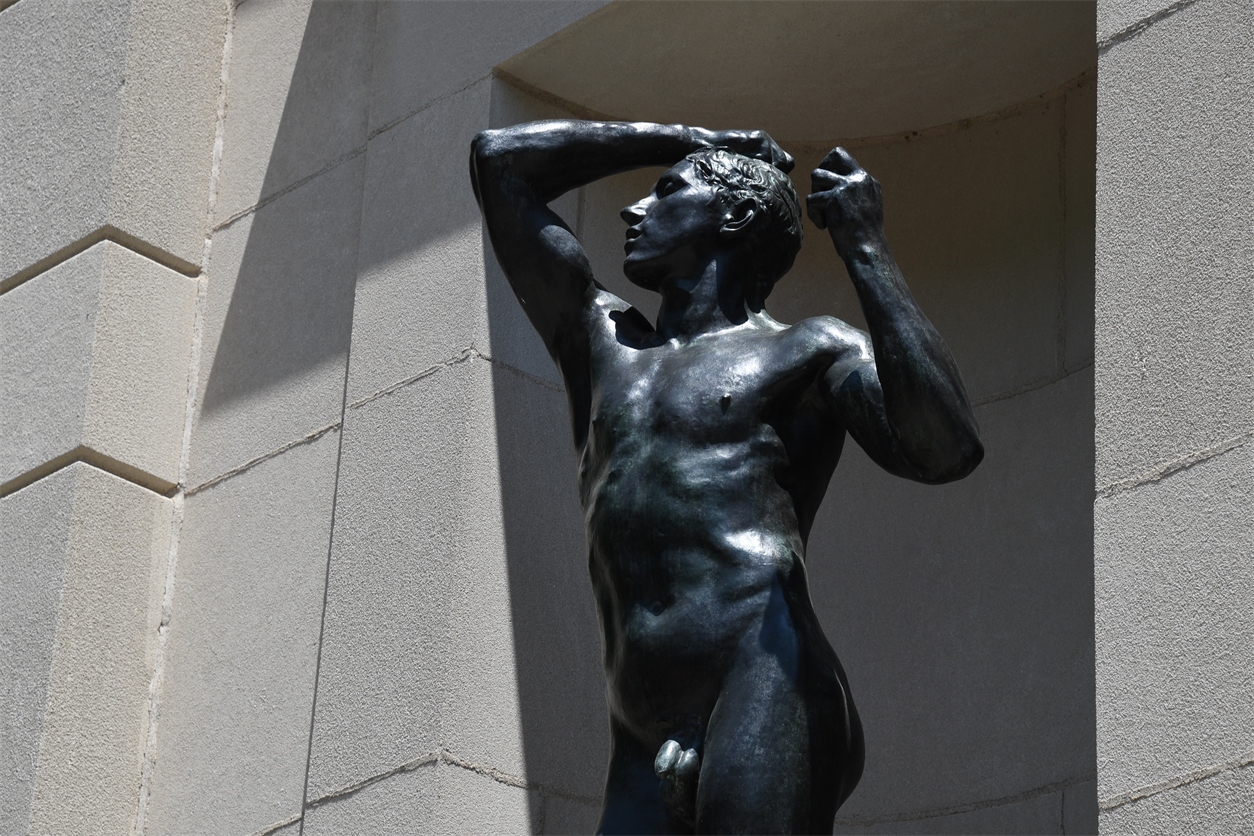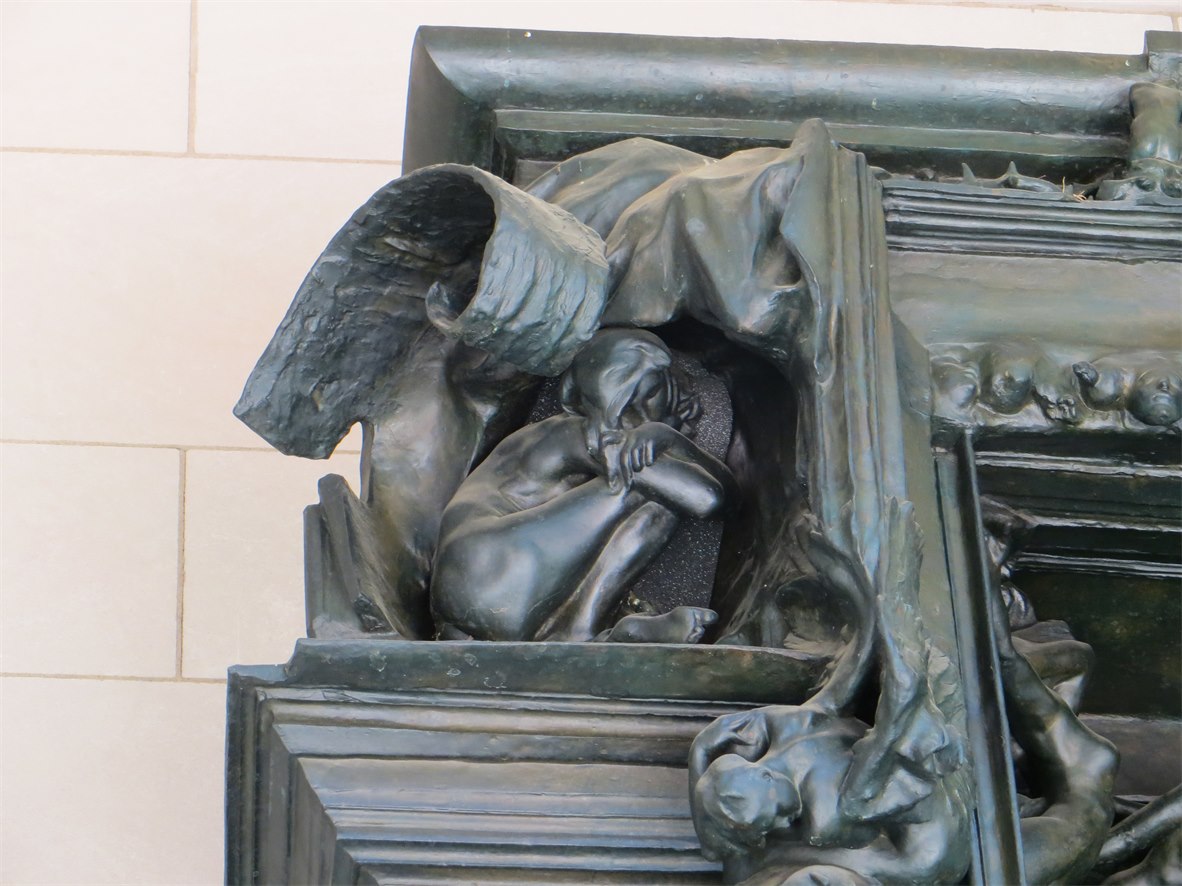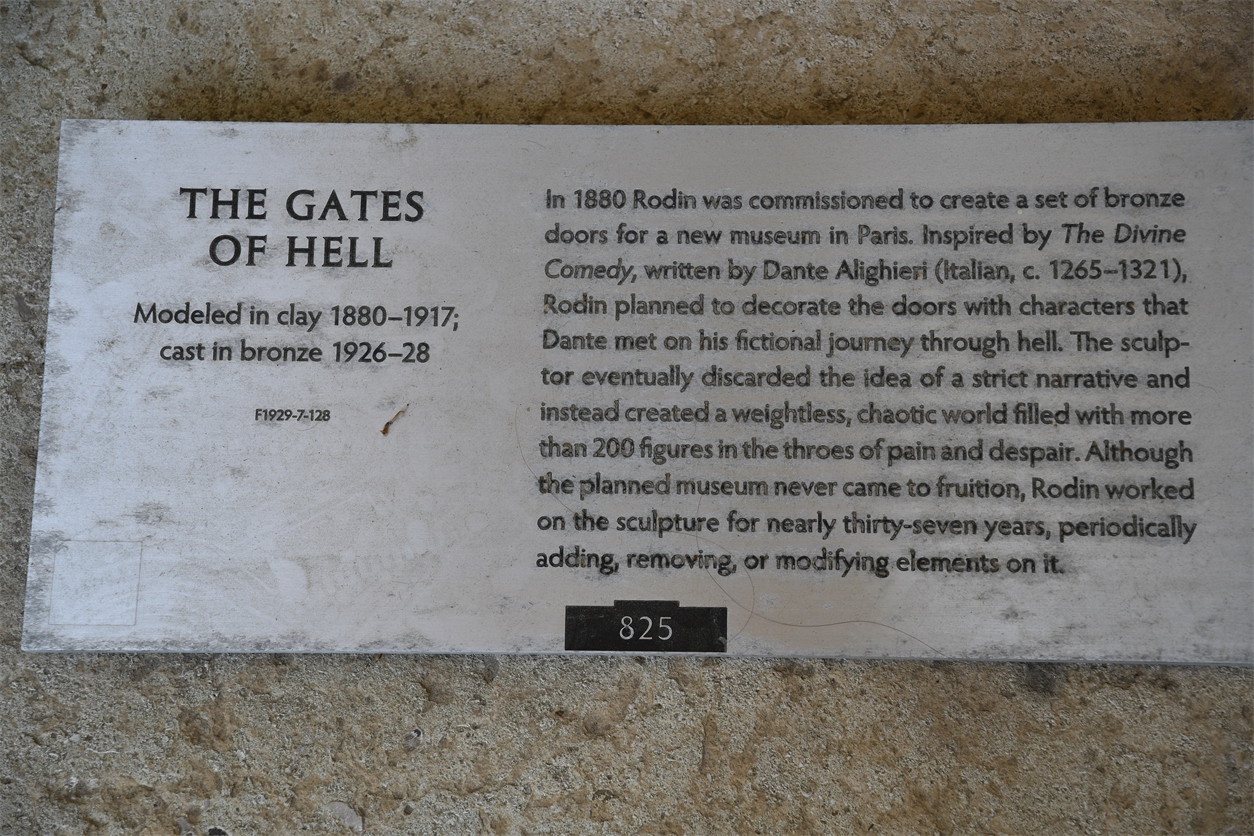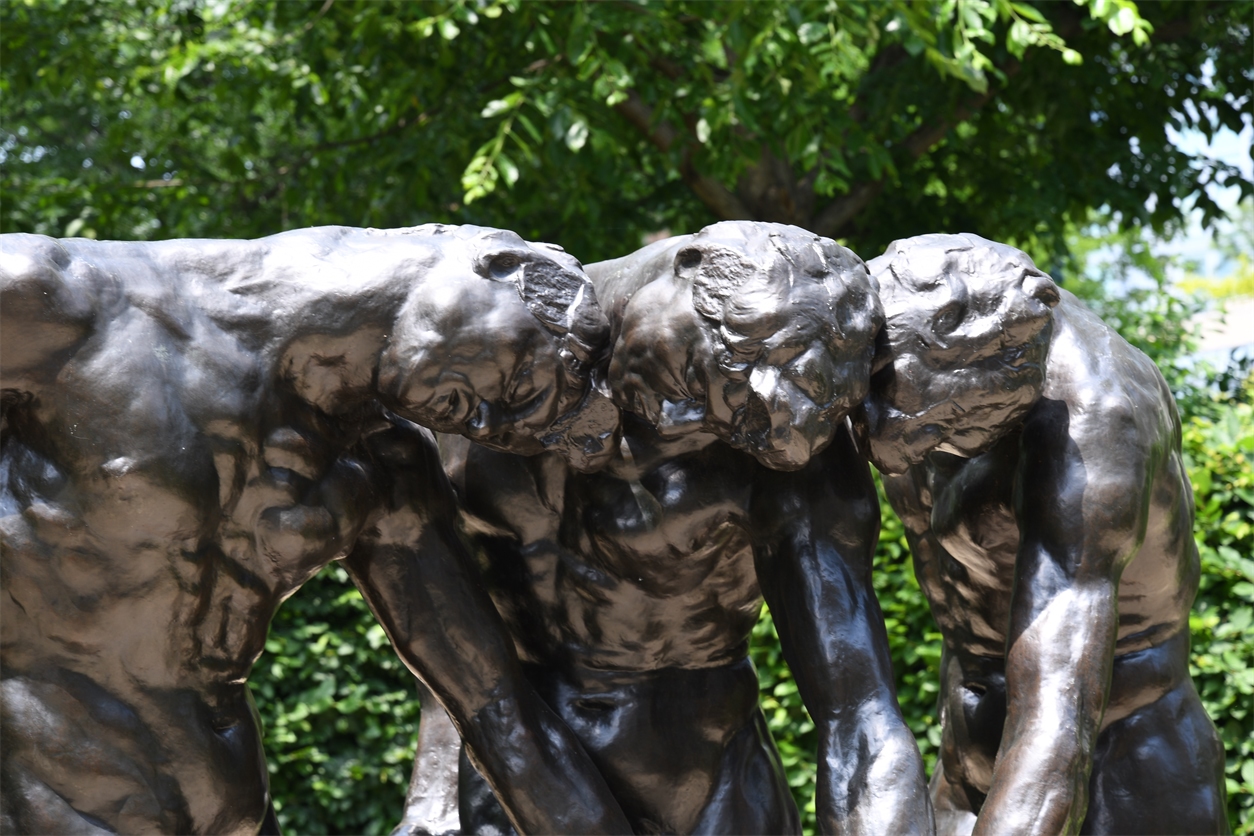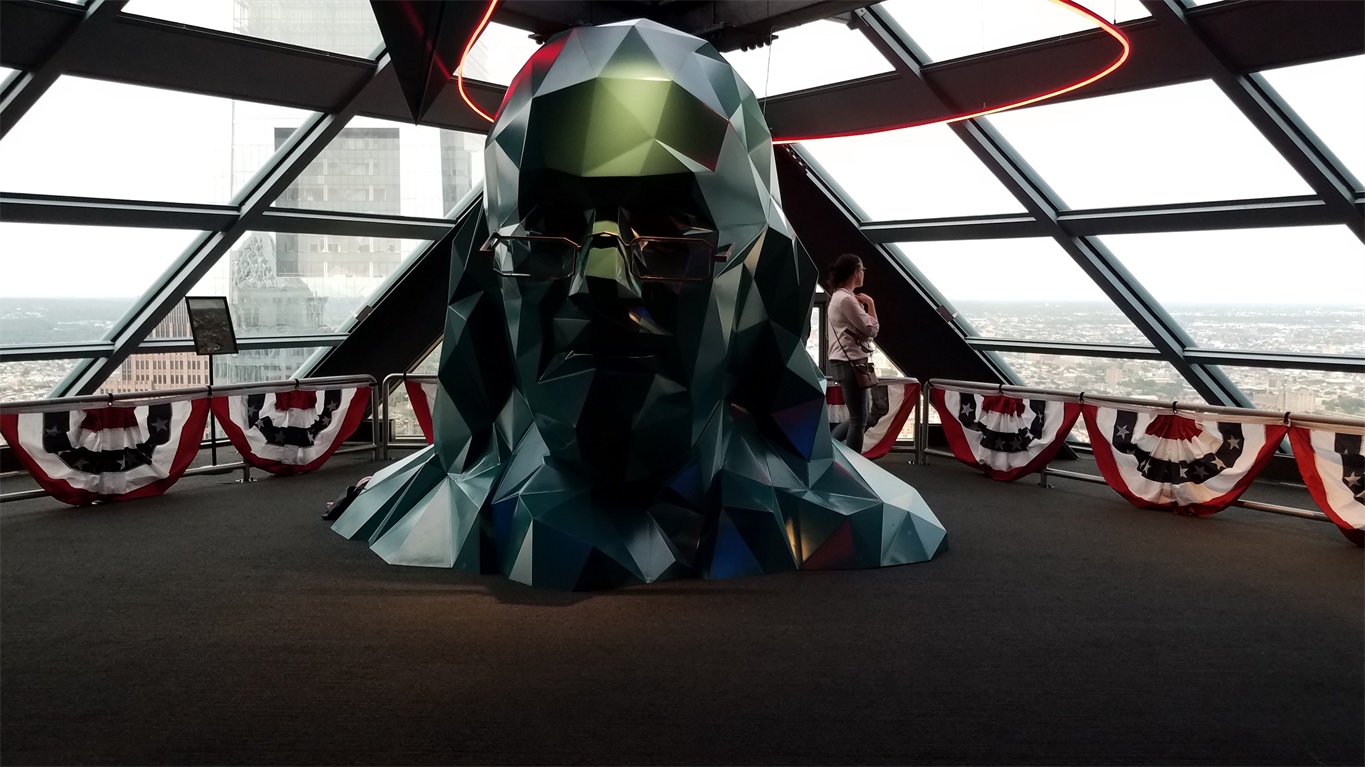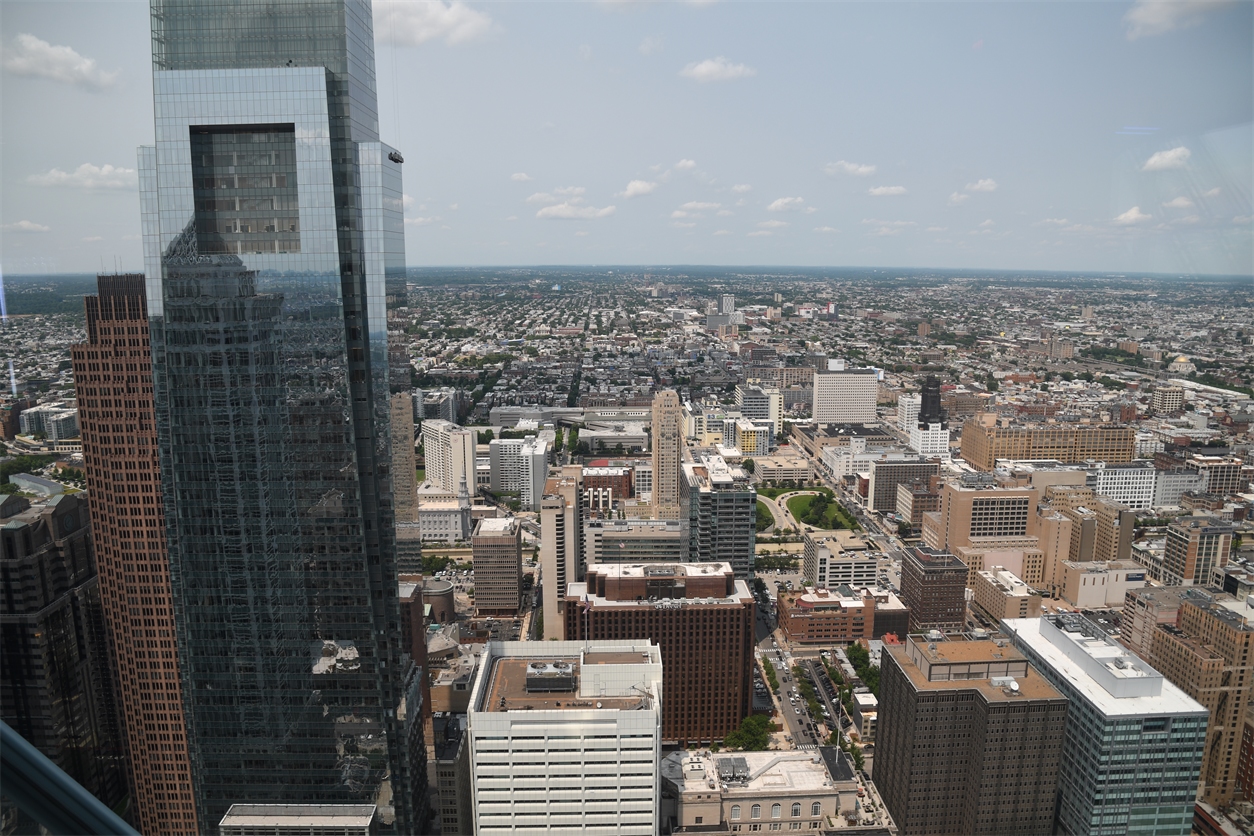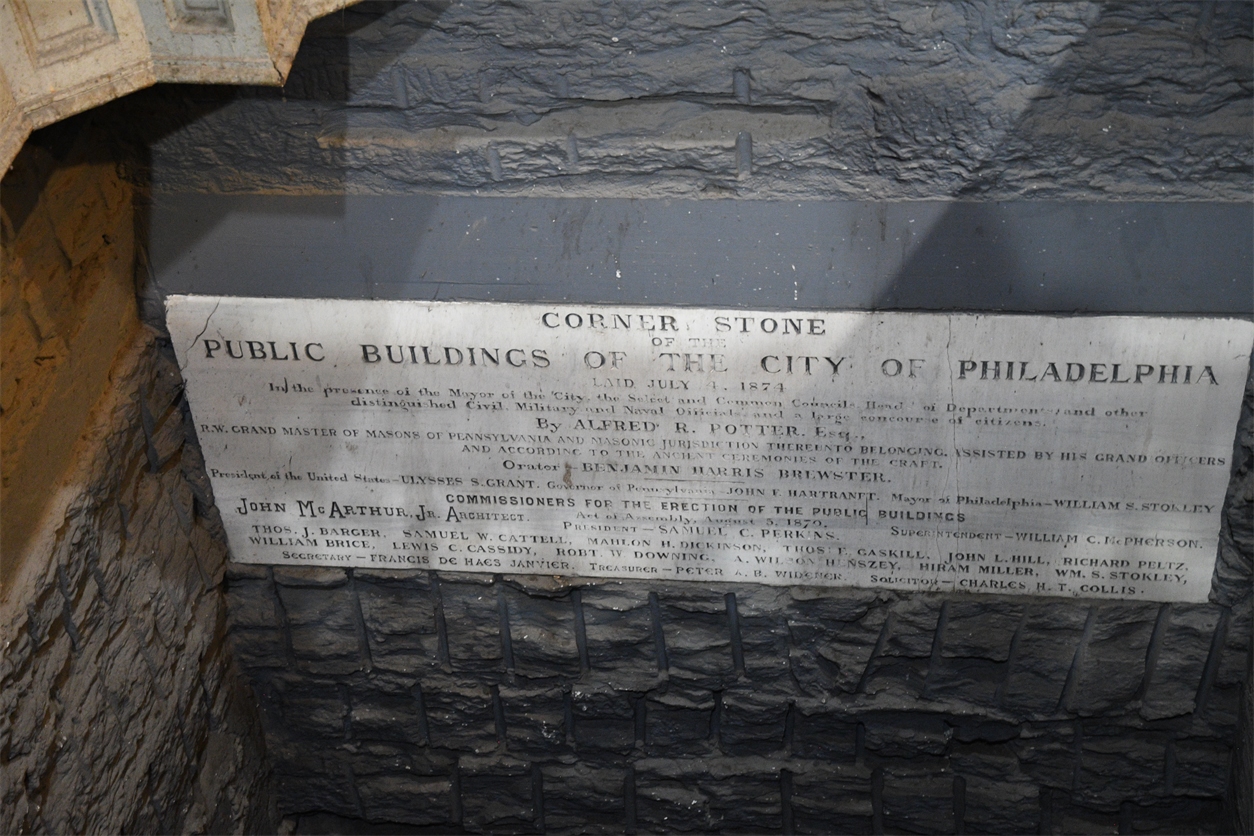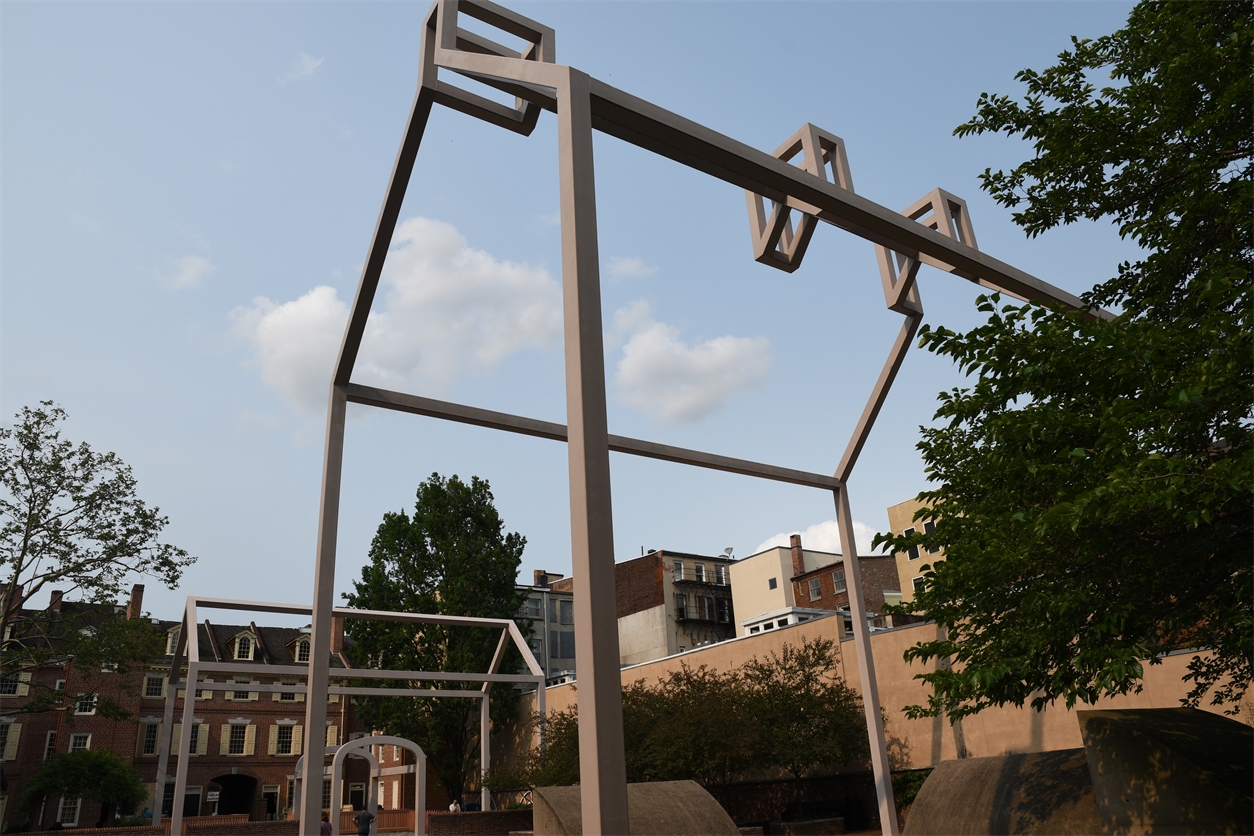 Saturday was a driving / shopping tour.  We drove to Intercourse and stopped at Zook's Fabric store.  They had a great deal on fat quarters!  I will have a block in my quilt made from fabric from Intercourse.  Next we went to Bird in Hand for lunch at Good N Plenty, and that is exactly what we had.  We both had their fried chicken and it was wonderful. Next was a stop at the Log Cabin Quilt shop.  I found a fabric that is a map of the area and shows city names and such.  I'm  going to try making a chenille pillow with this. We'll see how it turns out. They had so many beautiful hand made quilts for sale.  Next we went to Lancaster to the Central Market.  We got there with only 30  minutes to shop.  I got some fresh bread, fudge, ears of corn, black berries and strawberries, and some pretty tomatoes!  We ended the day with a leisurely drive through a few covered bridges. Whew I need a nap!
Adventure On!